outdoor sail Potocco collection lanyard nautical it has been modified: 2015-07-22 di
Interwoven nautical rope for outdoor collection Sailing Potocco
The reminder of the summer season in the furnishings Potocco finds himself not only in the choice of colors, but especially in the use of new materials typical of the locations of the sea: the collection of chairs outdoor Vela, in fact, is characterized by the special seats are in nautical rope, a extremely resistant material and suitable to be used outdoors.
Woven by hand with care and precision, the cord creates a fine texture that makes the sessions very trendy. There is also the variant with weave in PVC lanyard, always to use outdoor. The lightweight shaft made of steel makes travel easier and faster. Placed on the veranda, by the pool or in the garden, the Vela collection allows you to recreate a comfortable lounge for relaxation, even more comfortable if you decide to equip the seats with soft cushions available upon request. Combining the colors of the most basic lanyard, like white, anthracite or beige, cushions from a garish shades you get a set of effects and never boring.
Collection VELA (Design Hannes Wettstein for Academy)
Complete collection composed of chair, chair, stool, sofa and lounge. Steel frame and body in lanyard, proposed by the variations in the water, or raw PVC (for indoor use only). On request you can also receive the cushions.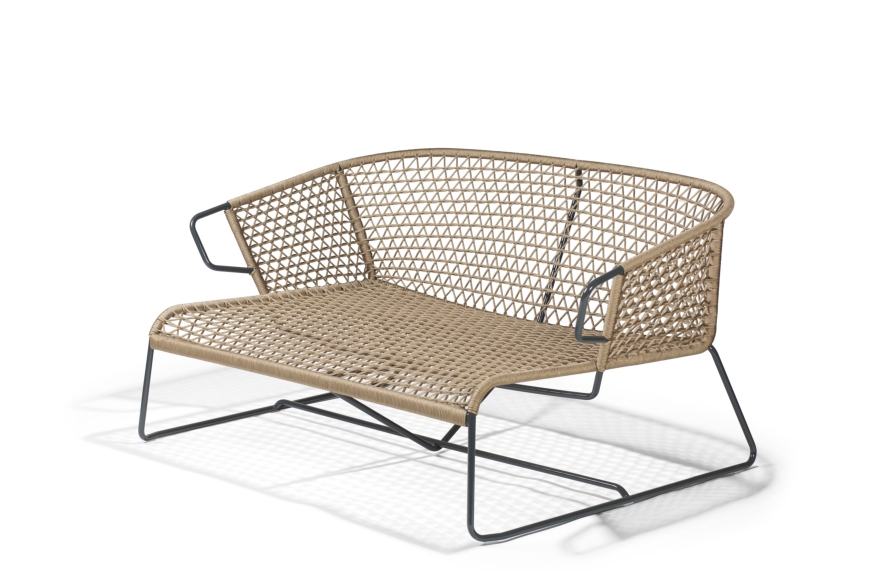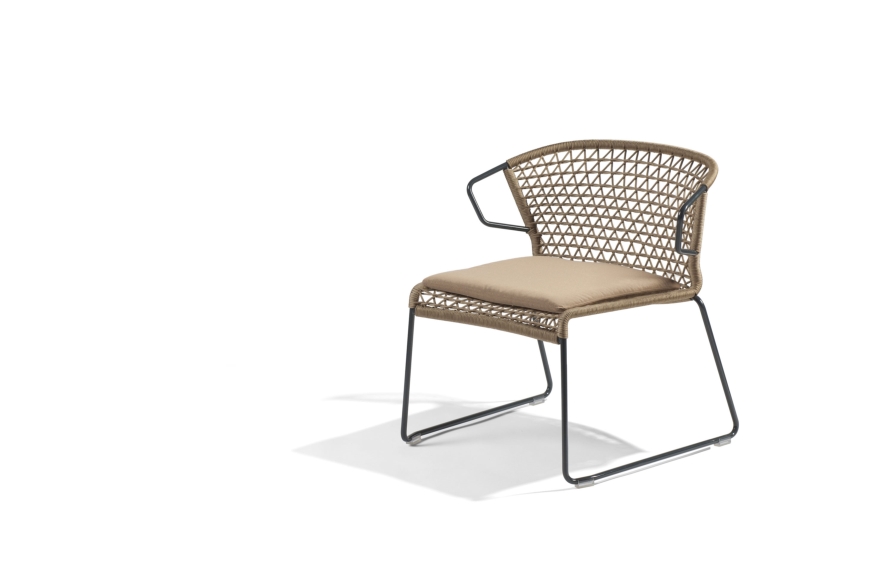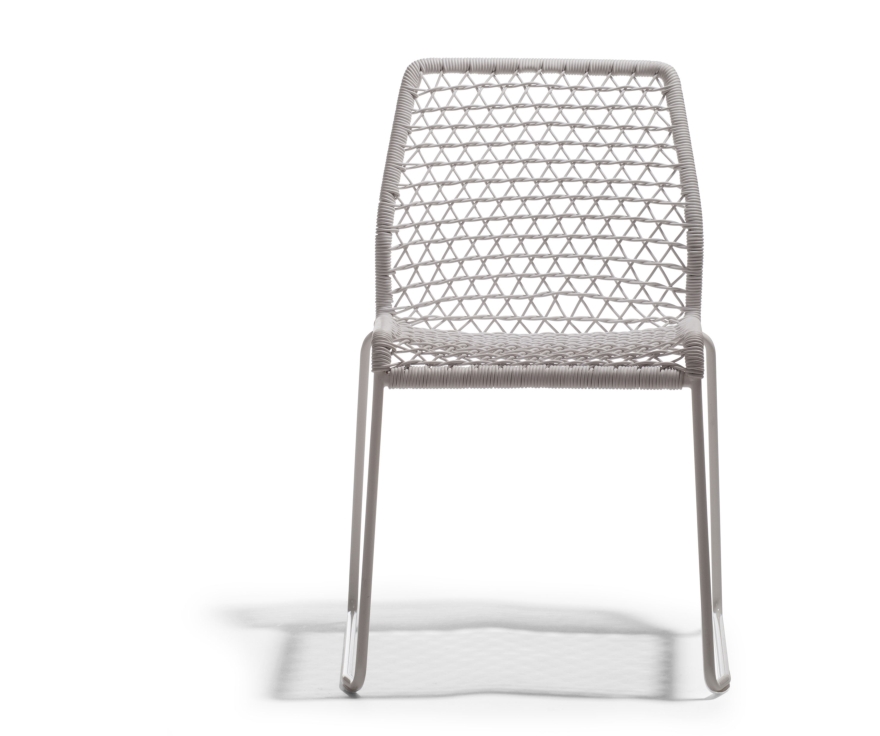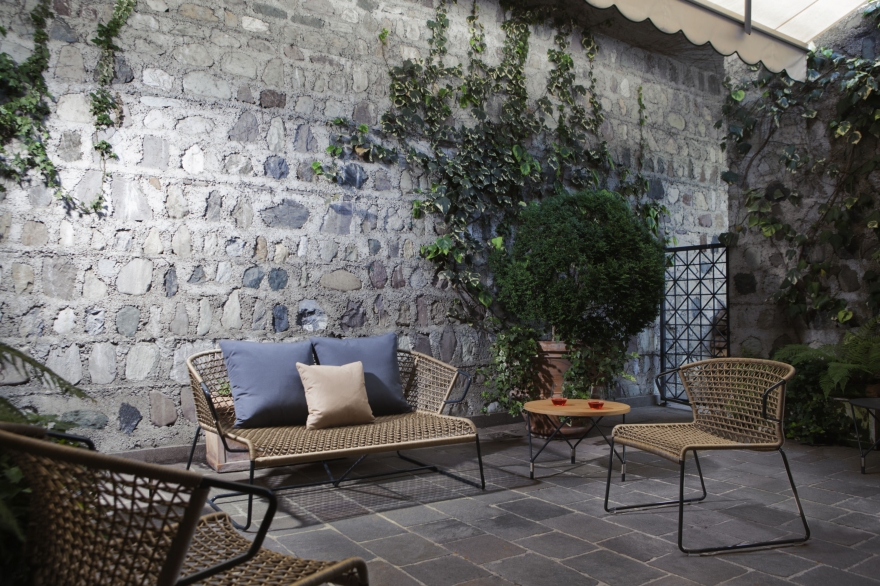 FRAME FINISHES: chromed metal, painted glossy white, anthracite painted shiny, textured metal.
TAPE: in PCV in white, anthracite and green military; in CORDINO NAUTICAL in beige color; CORDINO in RAW (for indoor use only).
CHAIR DIMENSIONS: H 82 cm - D 56 cm - L 56 cm - Seat 47 cm;
ARMCHAIR DIMENSIONS: H 78 cm - D 60 cm - L 60 cm - Seat 46 cm - Armrest 70 cm;
LOUNGE DIMENSIONS: H 70 cm - D 63 cm - L 72 cm - Seat 47 cm - Armrest 61 cm;
STOOL DIMENSIONS: H 103 cm - D 56 cm - L 53 cm Seat 79 cm;
SOFA DIMENSIONS: H 73 cm - D 104 cm - L 145 cm Seat 34 cm Armrest 66 cm.