BARATTI & MILANO chooses Agena for the exclusive tailor made project
it has been modified:
2019-10-01
di
The historic Italian brand Baratti & Milano, symbol of Made in Italy, in the year of its 160 ° birthday, relies on Agena for a unique project to dress the walls of the new store in Abrì (TO) with a tailor wallpaper made, designed by the architect Helga Faletti.
The result is a wallpaper that evokes the unmistakable texture of the gift packs of the historic Turin chocolate maker and it was made by combining the modern technique of digital printing with the handmade intervention of lacquerers, which created vertical golden lines on site. The idea of ​​the architect Helga Faletti was precisely to mix modernity with craftsmanship as if it were a secret ingredient, to underline once again the closeness of the two companies involved.
"For Agena, the first step was to study the texture and reference color of Baratti & Milano, develop it on the support using the PRINT 4.0 digital printing technique, and only afterwards, after having laid it down, did we intervene manually to make it the golden line, to give added value in terms of craftsmanship that distinguishes us, and the result is unique and inimitable. We were delighted to have collaborated for the inauguration of the First Punto The Selection Baratti & Milan at Abrì. "- Continues Massimo Noto, managing director of Agena -" A great job for a special occasion, the 160 ° birthday of this historic company , symbol for the Turinese and for the Italians of excellence! "
What binds Agena to Baratti & Milano is the great attention and care in the choice and processing of excellent raw materials, to obtain a result of the highest level, in the field of chocolate as well as in that of furniture and offer the certainty of a safe and high quality product.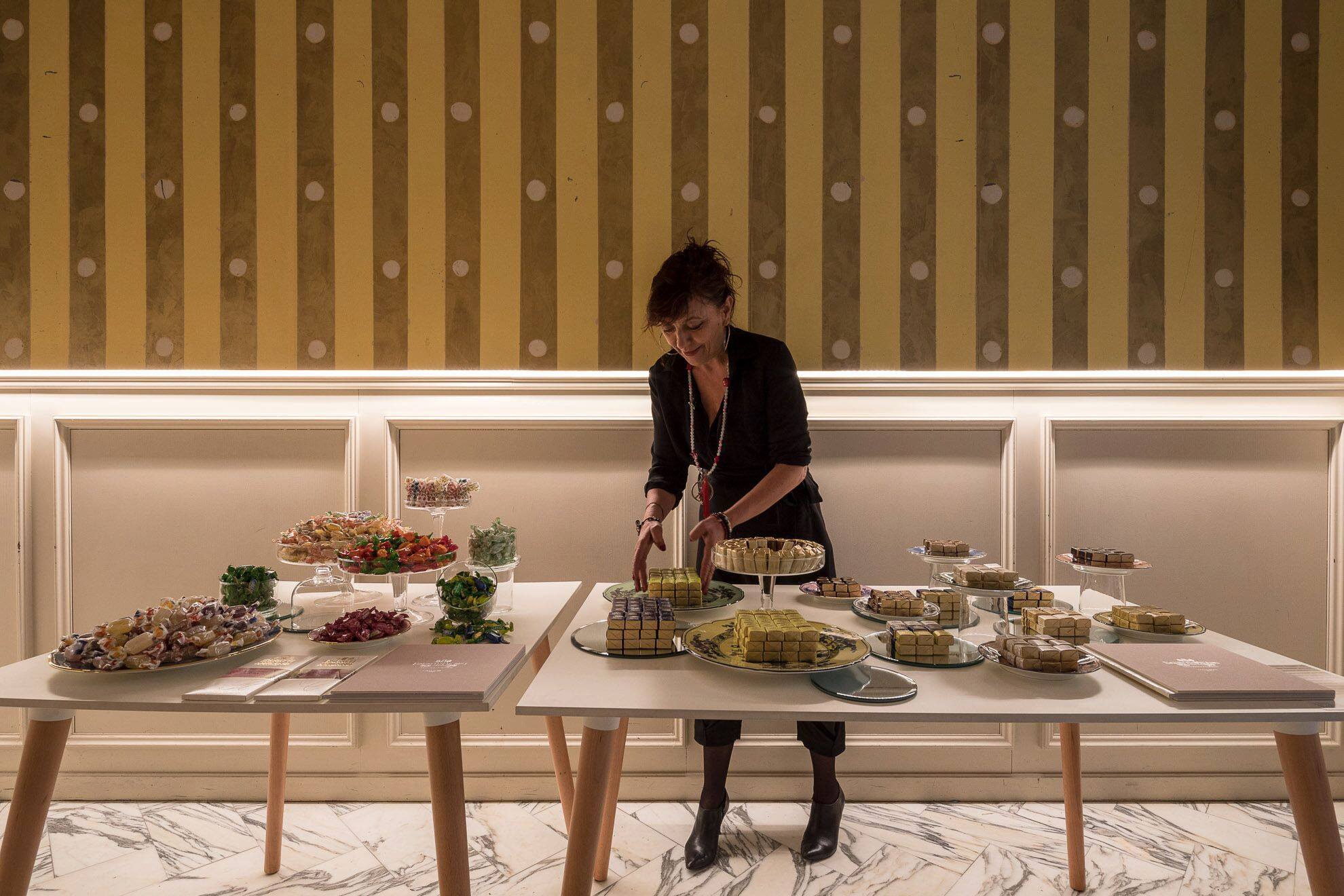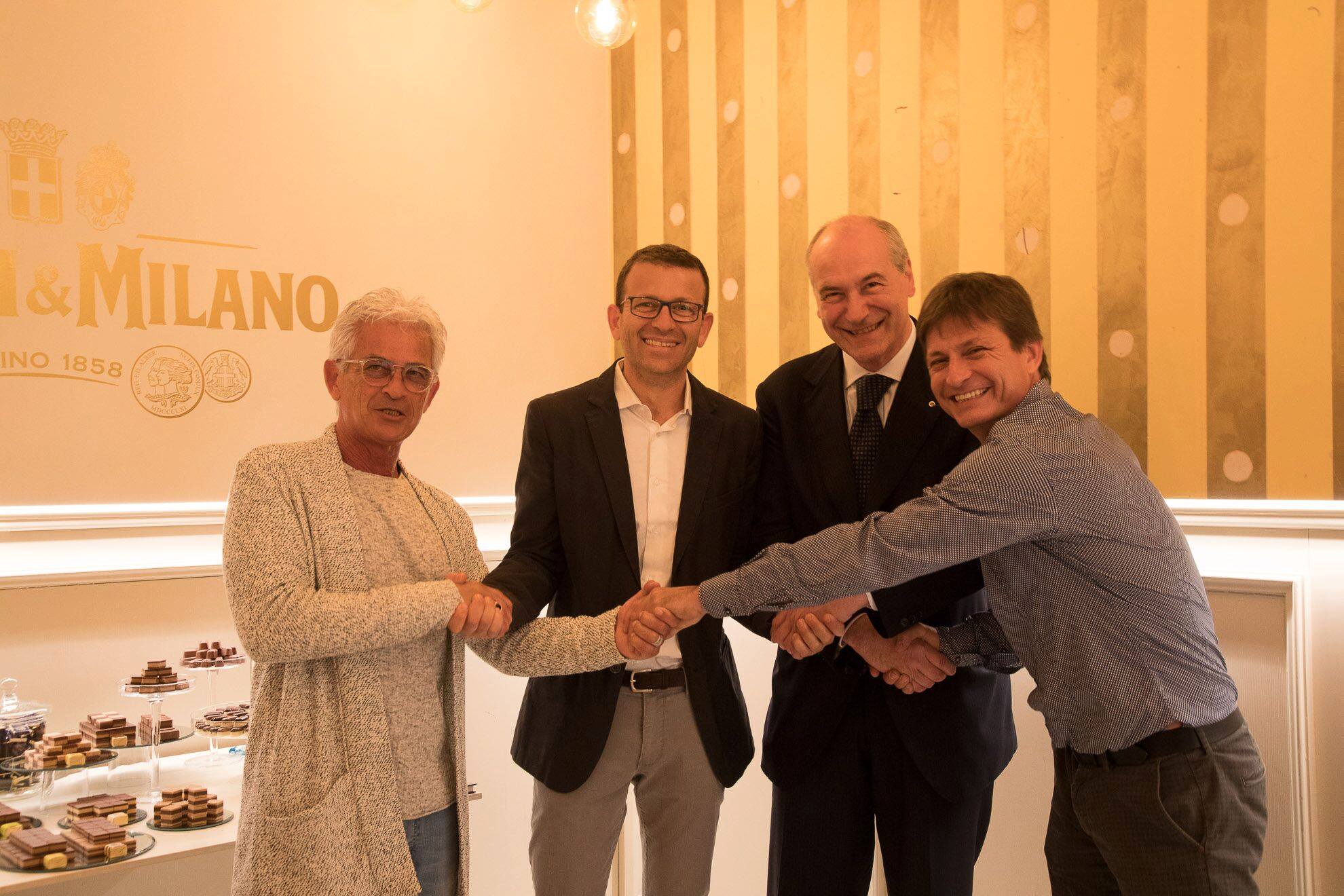 AGENA | CARDS, CARPETS, FABRICS
Agena was born in Turin in the 1966. It is proposed to the Italian and international market as a publisher of fabrics, wallpapers and rugs of quality and design Made in Italy, as well as being the exclusive distributor for Italy of major international brands. His collections are ideal for the private, public and contract sectors.