Retro bathroom with shower… you can with Kerasan! it has been modified: 2014-03-21 di
Retro is one of the most successful lines for Kerasan, Company of Civita Castellana (Vt) specializes in the production of collections bathroom in fine ceramics.
Perfect for bathrooms inserted in historical contexts or in which you want to recreate the charm of the "Belle Epoque", the Kerasan Retrò line was enriched in 2014 with solutions designed for the classic style shower corner.
Shower trays -with an anti-slip squares in rilievo- are available in three formats:
square (80, 90 and 100 cm),
rectangular (80 × 96 cm corner, 80 × 92 cm for niche),
semicircular (80 × 80, 90 × 90, 80x120cm).
The crystals tempered glass (6mm thick) can be transparent or sandblasted with profiles in traditional chrome finish but also in the most sought after gold or bronze.
The same three metallic colors are available for the group shower with shower head Round 20 cm.
To make it even more original shower enclosures you can request special glass doors decorated with graphics Nouveau.
The line also includes washbasins Kerasan Retro, health and tub as well as furniture and accessories.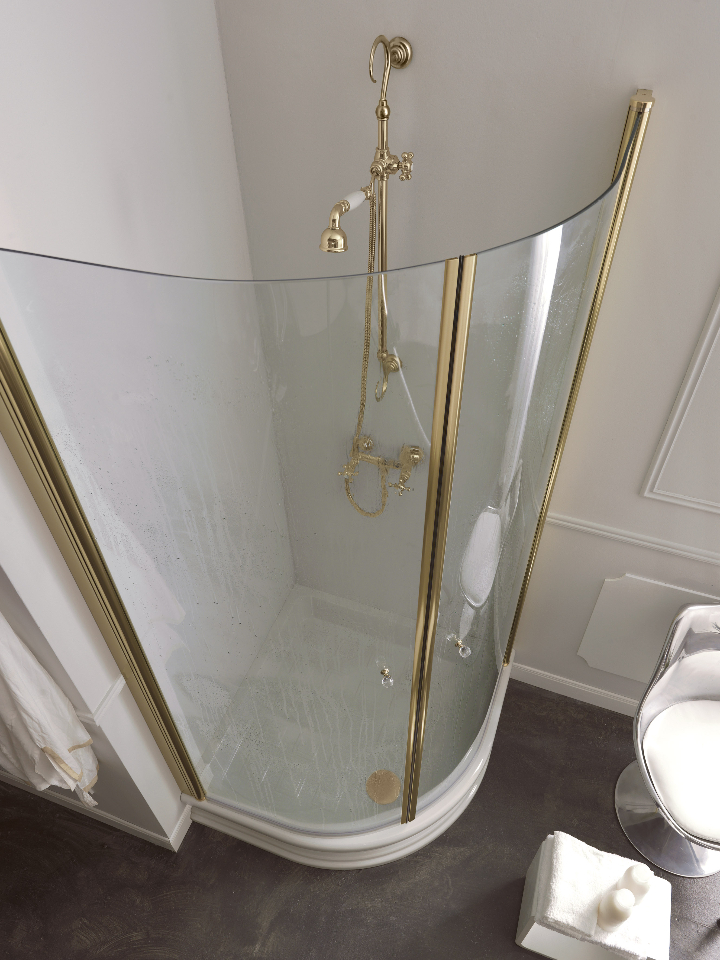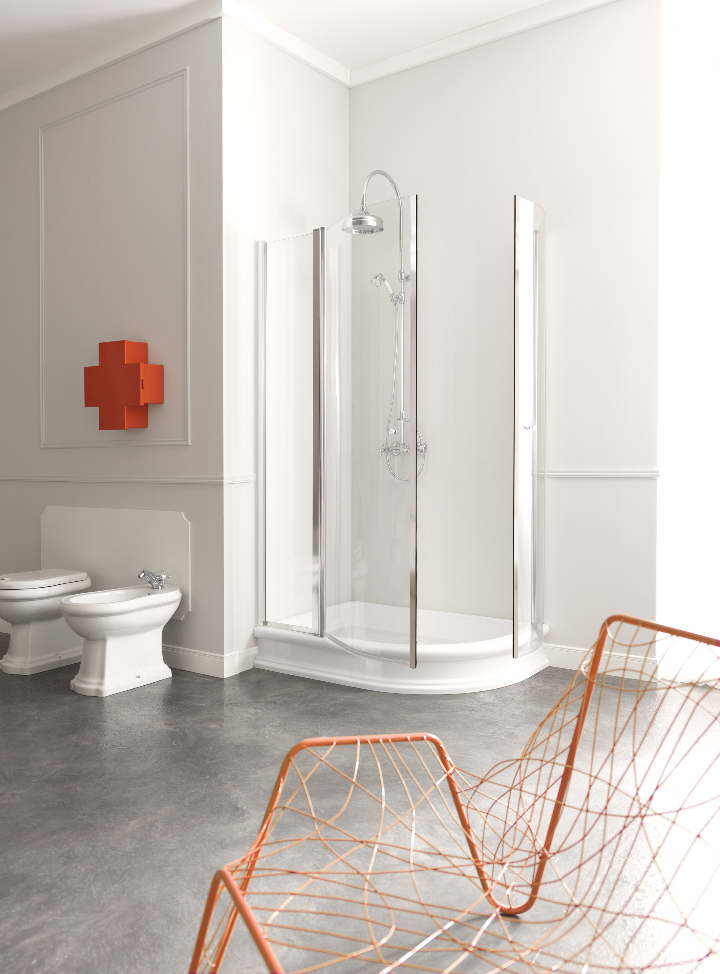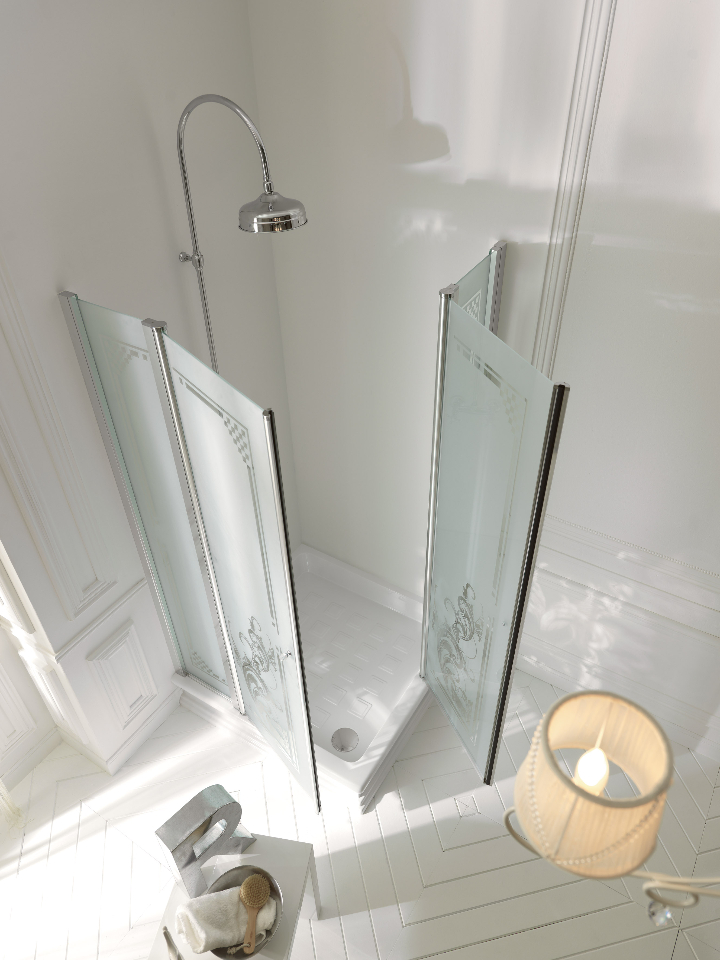 More information about: www.kerasan.it