"Arcade" the coffee table designed by Sam Baron for just99.com it has been modified: 2015-04-10 di
Starting from April, the month of excellence for international design, the Italian e-commerce www.just99.com launches a new Made in Italy design object:
this is the "Arcade" coffee table designed by the famous French designer Sam Baron exclusively for Just99 and available on the virtual shop in only 99 pieces.
A piece of furniture of Palladian inspiration but extremely modern in which the craftsmanship is enhanced especially in the particular structure in curved beech.
Precisely in the month dedicated to the Salone del Mobile in Milan, when all the spotlight is on the excellence of international design, the new Italian e-commerce www.just99.com chooses to present "Arcade" an original piece of furniture that enriches the collection of items available on the original online shop.
The coffee table, also available in just 99 pieces, bears the signature of the famous French designer Sam Baron who, sharing the philosophy of exclusivity underlying the Just99 project, made himself available to create a furniture with a unique and at the same time accessible style. The result is a coffee table that wants to be a functional and unique furnishing solution, to show off inside your home and to be used in everyday life. In addition to the collaboration with Sam Baron, Just99 boasts projects with other important international designers including Matteo Ragni, Giuliano Koren and Giorgia Zanellato.
ARCADE table (design Sam Baron)
Sam Baron says: "For the creation of Arcade I was inspired by Palladian architecture and the romanticism of the arcades of Paris whose profile is taken up, in an essential way, in the light curved structure of the table. In Arcade I wanted to enhance the communicative and sensory properties of wood, a material that I have always used in my projects, contrasting them with the minimalism of the top. An absolutely contemporary mix of materials and processes. "
The Acade coffee table, handcrafted in Italy, enhances the Italian manufacturing quality in all its details: the legs, a characteristic element of the coffee table, are obtained thanks to the curvature of a single piece of beech wood and are elegantly connected to each other by a detail in fine leather. In the first online edition of Arcade, the "Grise Edition", the gray lacquered top creates a pleasant contrast with the warm color of the wood, giving a contemporary and dynamic image. Its discreet size makes it perfect as a living room table or as a bedside table in the bedroom.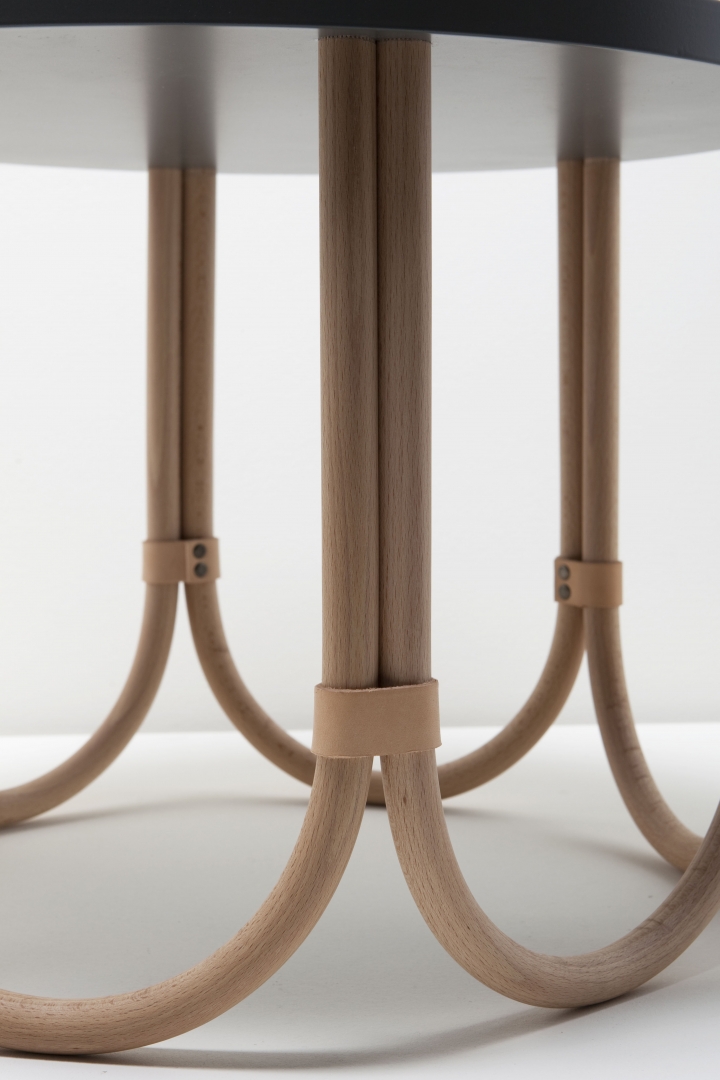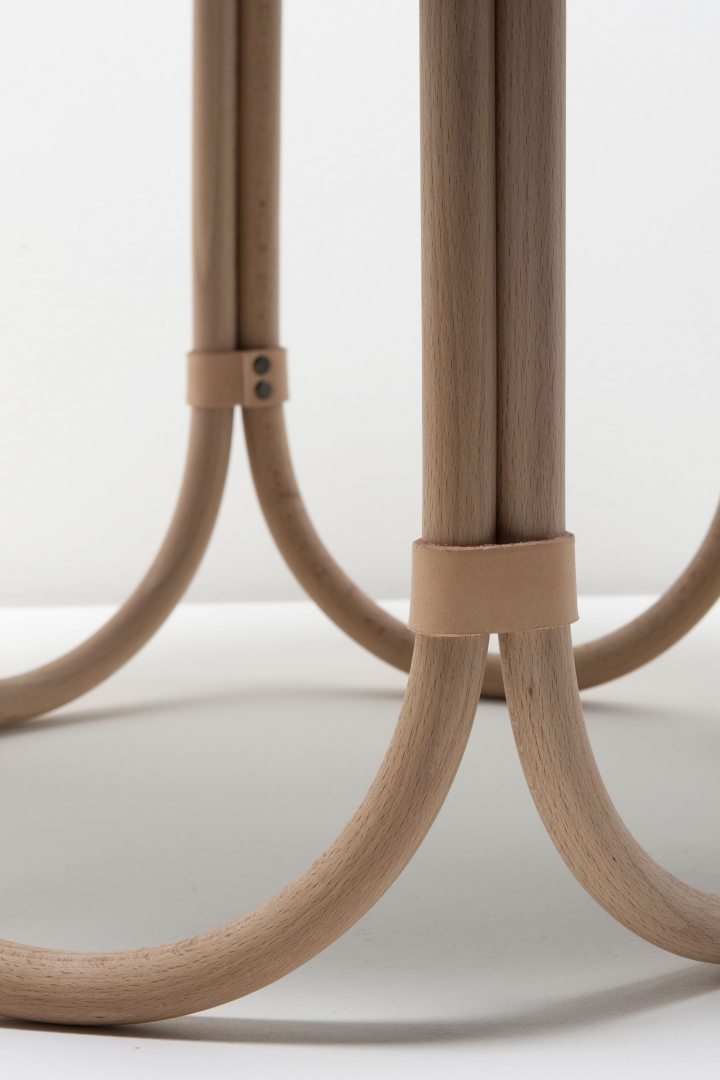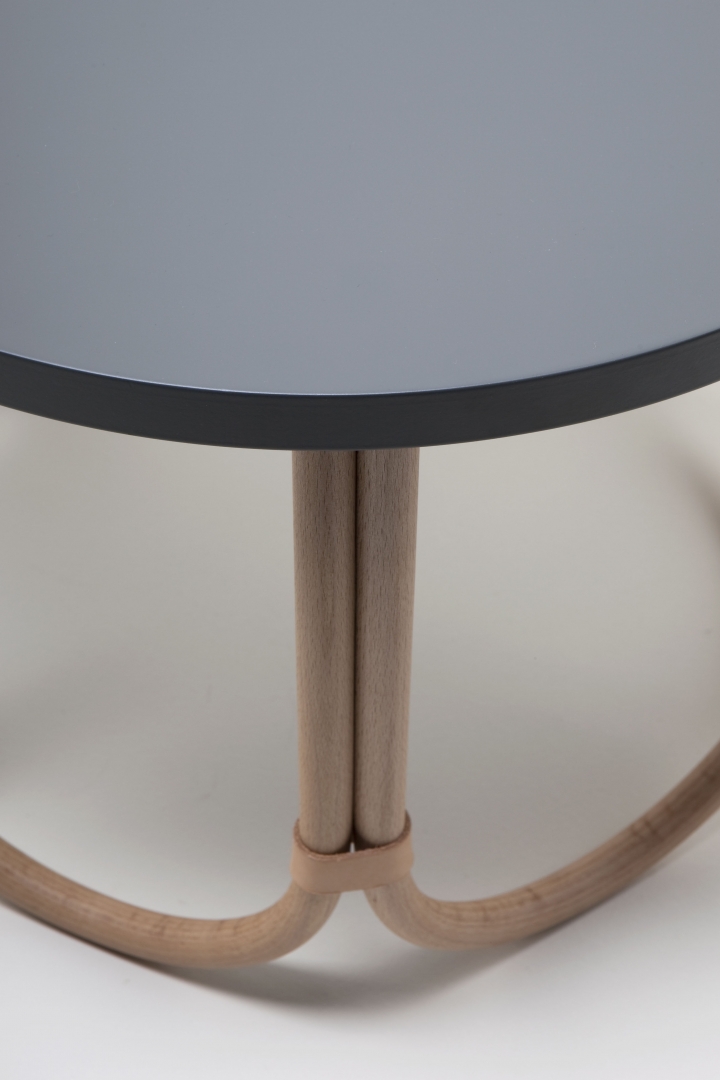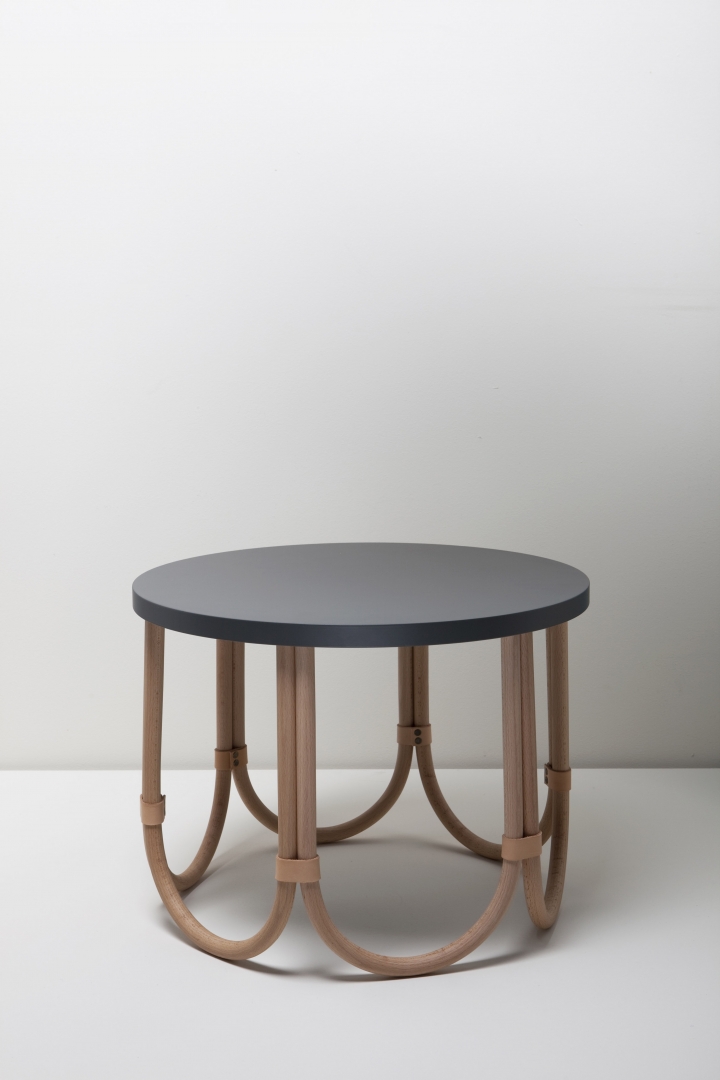 Structure: bent beech wood stained with oil; leather details for joining the table legs; Top: gray lacquered; Height: 41 cm; Diameter: 55 cm; Price: 189 euros