Cersaie 2019 Preview: Concept One, flush wall flush system
it has been modified:
2019-09-11
di
Concept One is the new up and down wall Damast, an integrated system with reduced dimensions, with hand shower, flexible and sliding combined. A revolution for the bathroom, which starts from its name: Concept One embodies the essence of design inside the shower cubicle or walk-in and is presented as a functional and practical answer to the different needs of space and Welfare.
A novelty from the Novara company specializing in #doccetteria, Concept One will be presented for the first time at Cersaie 2019 in Bologna. At the A41 - Pad. 30 Stand it will be possible to learn more about the features and characteristics of a product that is innovative in its versatility and its approach to simple installation.
Concept One is in fact composed of a small rectangular vertical shaft (width 48 x 800 x 21 mm), which is applied directly to the wall and does not clutter in depth. It does not require invasive interventions on the ceramic (it is fixed with two screws) and is ideal both for new installations and renovations, going to cover pre-existing holes.
In mirror-finish stainless steel, the flush with the wall can be combined with different types of hand showers with round or square lines and different types of flexible hose with variable length from 150 to 200 cm, in chromed brass, stainless steel or PVC, with traditional double seam or monofilament spiral. Even the hoses have various finishes: from chrome to gold, bronze, copper to metallic gray, black and white.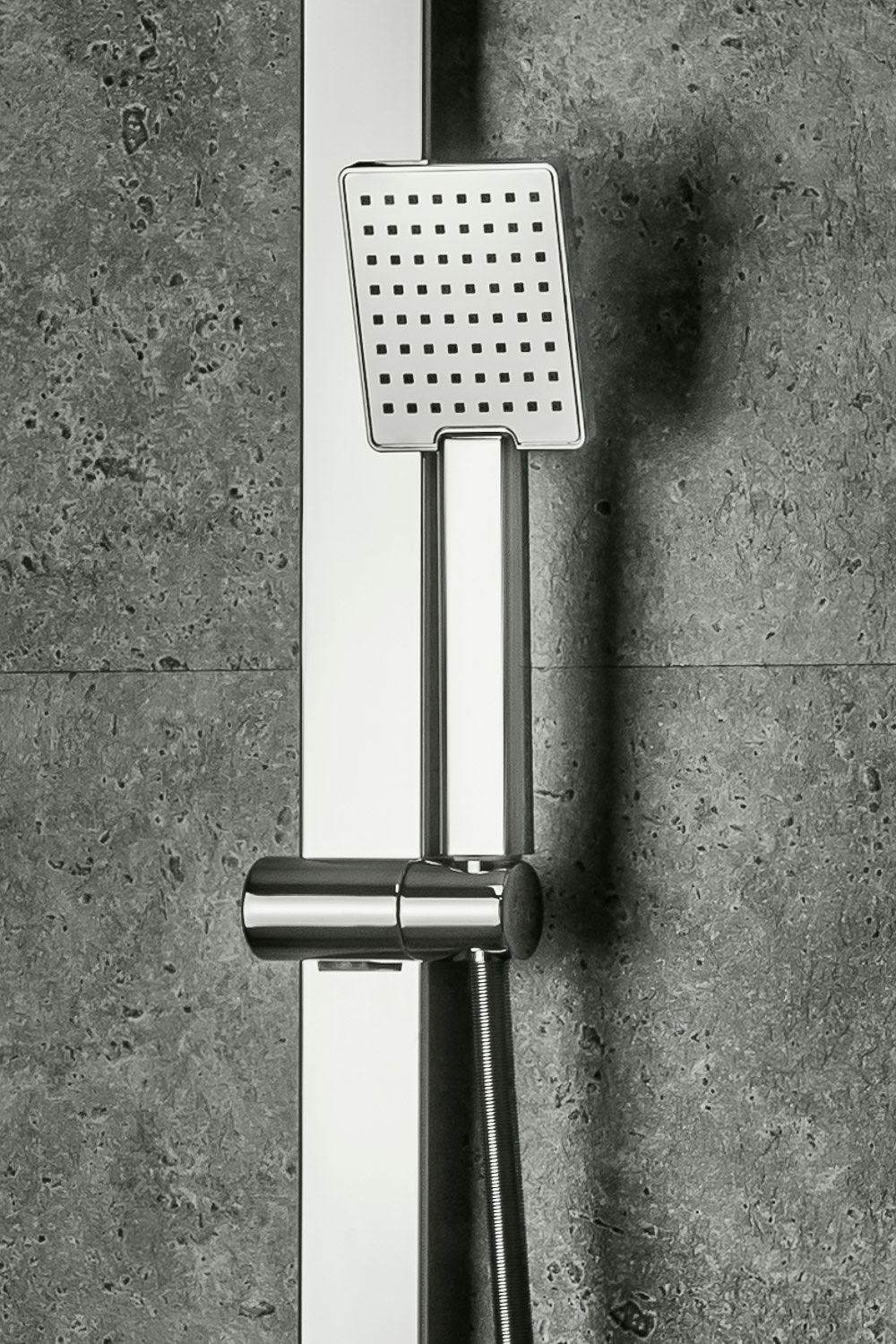 Its versatility allows the user to combine it according to his taste, or to choose from the models proposed by Damast: with a Piuma hand shower, a round anti-limestone jet in chromed ABS with a white disk; Nadal Q, square single jet anti-limestone shower in chromed ABS with gray disk and equipped with Water Saving and Air System and Pixel technologies, rectangular single jet anti-limestone shower in chromed brass. The hand shower is adjustable in height thanks to the specially designed sliding joint and equipped with an articulated support to direct the water jet and facilitate the grip.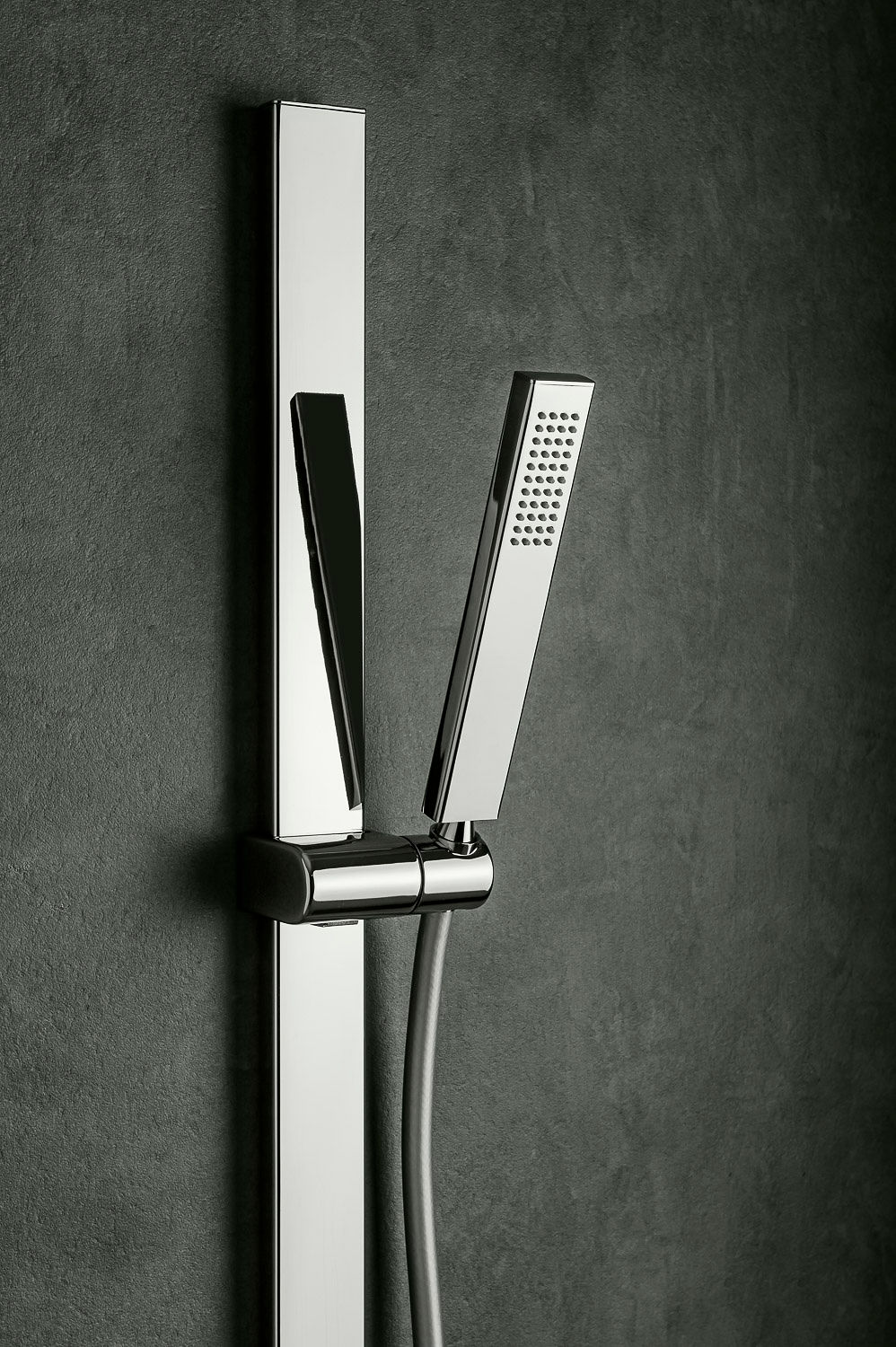 Concept One minimizes its presence in the bathroom with extreme elegance, a reinterpretation in a "less is more" key that underlines its value. With an almost "concealed" effect given by the reduced depth of the rod, it leaves ample space available inside the shower enclosure, always without giving up promoting wellness and comfort. Ergonomics and practicality within everyone's reach: the adjustable height of the hand shower allows the use of each type of user and every age group.
A product that is no longer a "traditional" up and down, but a real integrated system. A proposal that, once again, meets the Damast philosophy that makes wellness and the concept of "Design for All" its creed.