A MoaCasa nothing is (only) what it seems, so many new ideas to furnish
it has been modified:
2015-11-09
di
Walls multisensory and convertible forms. A MoaCasa nothing is (only) what it seems. So many new ideas to furnish, from 24 1 October to November at the New Fair of Rome.
The five senses "light up" at the 41th edition of MoaCasa, the furnishing and design fair organized by MOA Società Cooperativa, on stage 24 1 from October to November at the New Fair of Rome.
Transformable and more and more versatile, the living area is the protagonist of new furnishing solutions, modular or not. Exclusive news this year are the modules multisensory Wall that allow us to draw new and evocative atmospheres every time. Each module, in fact, can generate sounds, light of every shape and color, release scents in the air and heat the room. Indoor or outdoor, the modules can be equipped with ecological heating and made water resistant for installation on the veranda or in the bathroom. In just 5 cm, a graphic work acquires life and colors, arousing emotions.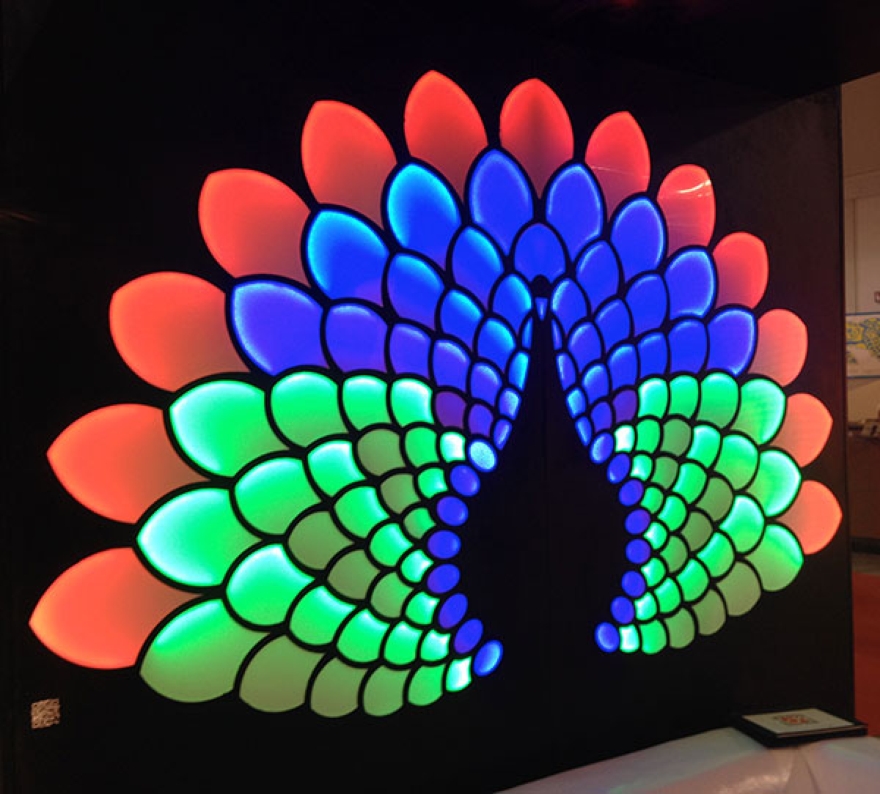 More and more attention is given to green design, with furnishings made of ecological materials with low environmental impact and many ideas to reduce consumption, such as intelligent lighting with LEDs, the diffusion of heat with high energy efficiency, automatic switch-off or ignition and modes low consumption sleep.
In the living area, beauty, rigor and functionality are mixed in the soft minimalism of the design chairs and tables and consoles, almost all extendable and designed for spaces of all sizes. Adaptable to different occasions of use, from the most formal to the most convivial, each piece of furniture is transformed quickly thanks to guides and hyper-functional mechanisms.
For the seats, new functions but also the possibility of new upholstery: whether ecoUnabuk, fabric or wool, the game of contrasts comes from the combination of different and complementary materials.
Consoles and sideboards better express the combination of design and decor thanks to precious inlays in silver leaf and hammered steel that give a sophisticated "crumpled" effect. The sophisticated diamond workmanship also creates a domed effect on the sideboard.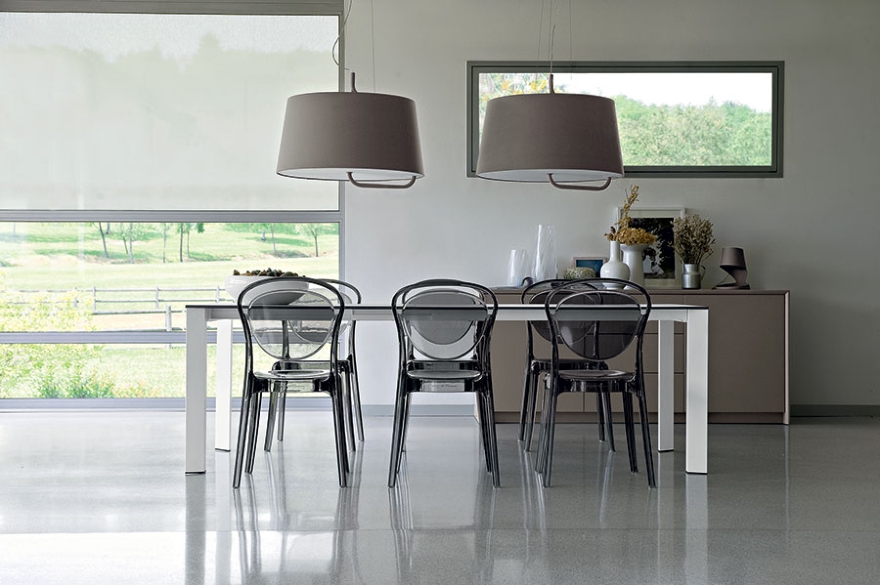 The tables they interpret the theme of conviviality in a masterly way: for a few intimates or many guests, these elements are an important part of the living area. It starts from the most classic Twood wood - knotted, warm and visually striking - to get to the most modern sculpture tables in transparent tempered crystal and diamond-worked steel on the legs, so the visual contrast is impressive.
Mirrors and crystal details they play an essential role in giving a touch of personality to the environments: the result is an evocative domestic landscape that plays on affinity and contrasts and allows you to draw new atmospheres every time.
Geometric, charming or minimalist, each mirror reflects a mood, a taste, a furnishing possibility ready to satisfy the most different taste areas.