[Digimorphé] reinterprets the jewel in key 3D it has been modified: 2015-03-12 di
[Digimorphé] it is a brand of accessories and jewelry 3D founded in 2013 by Swiss designer Consuelo Keller.
It is a field open to experimentation in which digital design and craftsmanship play, intertwining. It is not without reason that Consuelo defines herself as a digital artisan.
In almost two years of activity [digimorphé] created three collections of jewelry and small items. Some of them, like the rings, were made with traditional materials such as bronze and steel; others, on the other hand, were produced with the most typical materials of 3D printing such as sintered polyamide.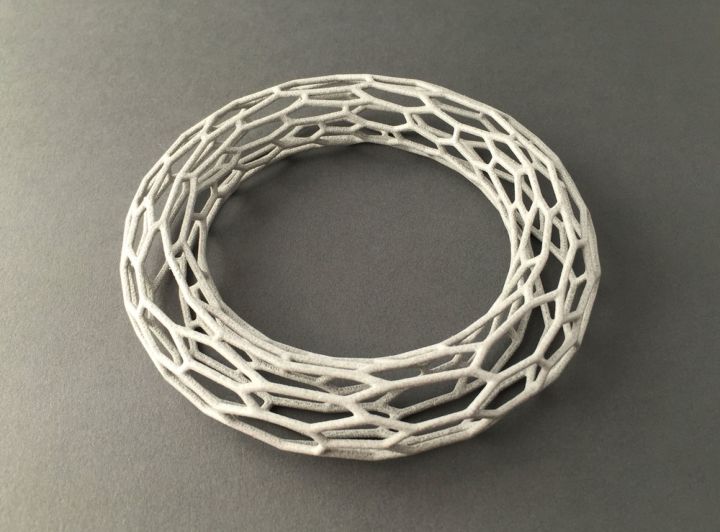 Of the three collections, the most recent being the one that possesses a particularly versatile. We are talking about a capsule collection of two geometric structures that can be considered mini sculptures. In bronze using the technique of lost wax, can be used as pendants, small ornaments, decorations, brooches or even earrings.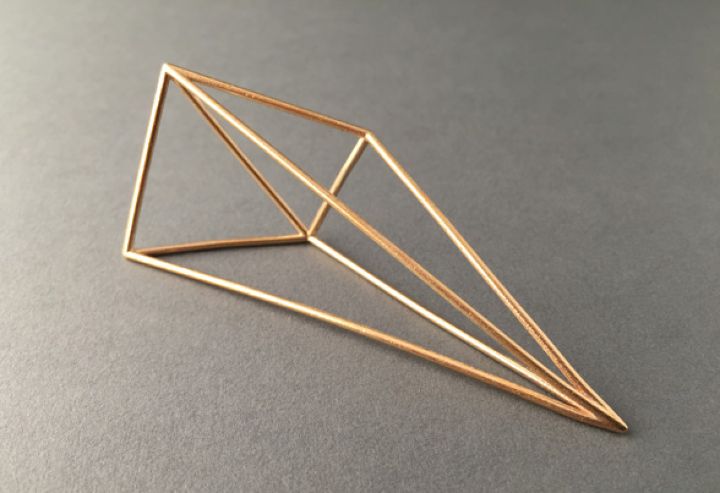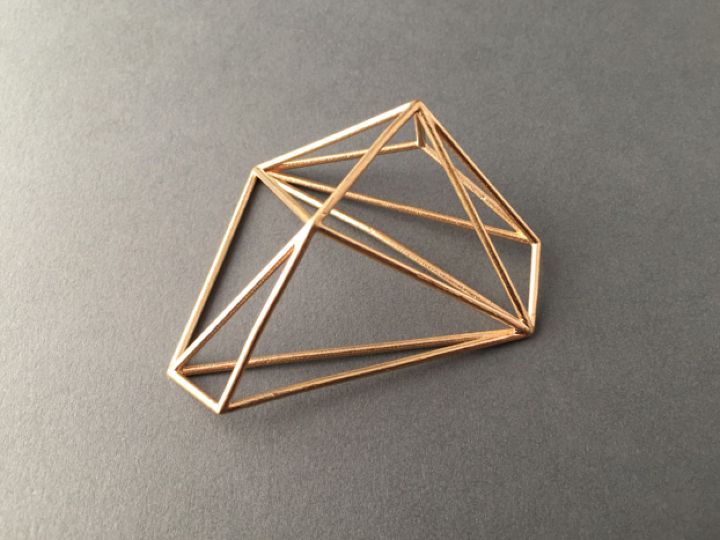 Each object comes from digital algorithms, is 3D printed and finished by hand. In fact, craftsmanship is a crucial aspect of the brand and characterizes every creation. Some of the jewels made by Consuelo challenge the canons of classic jewelery: [digimorphé] invites you to wear real and highly customizable digital algorithms. No mainstream products, therefore, but creations produced on a small scale and unique in their kind. All completed by continuous research on materials and production techniques that demonstrate the founder's genuine passion for the work she does.
Wearing a 3D jewel means interacting with it: every little imperfection can give rise to a special relationship between the wearer and the accessory itself. [ digimorphé ] Will be present with a booth in Basel from the 24 26 2015 April as part of the fair Blickfang.