Faber presents its new cabinets smart Carré and Thalia
it has been modified:
2014-10-01
di
Designed for environments with modern, new models of hoods F Carré and Thalia have a pop style and a technological heart with excellent performance, affordable.
Dynamics, extra small, easy to install and with new colors ranging from pink to blue cameo dove to sage green. Faber, the company that in 1958 has launched the first model of extractor hood in Plexiglas, and Thalia has Carré, the new models from the style pop and the heart of all technological.
Designed for environments more modern, more versatile and dynamic, Carré and Thalia measure only 60 cm and thanks to their cubic body they can be easily installed in any kitchen area, simply by hooking the appliance to the wall. Eclectic design, which includes a super core technology. Carré is in fact a model extra small, but with high performance in terms of aspiration, that the maximum speed reaches 640 m3 / h. Thalia instead features touch controls Touch and Feel Ages by a panel perimeter, unique in its design being characterized by a fine thread of light led to low consumption, the innovative special effects loop which gives, in line with the latest proposals in the lighting industry.
CARRÉ COMES THE NEW HOOD CUBIC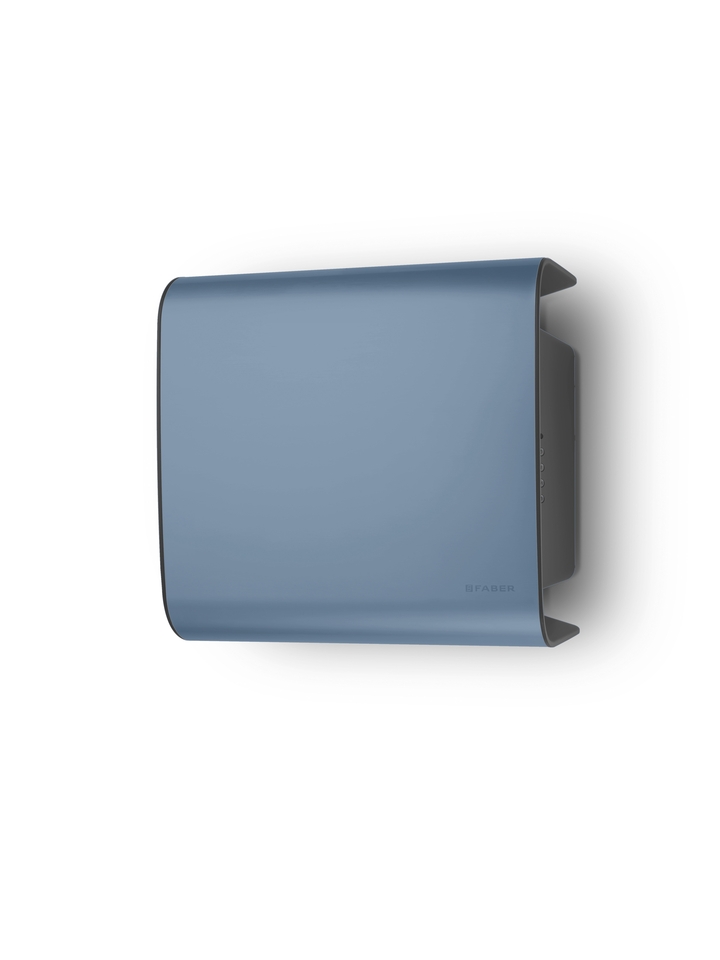 And 'the cubic and dynamic. And 'extra small and powerful. Start Carré proposal hoods smart, easy to install, high performance and contained costs. The line of the front panel in the form of C squared, gives the hood functionality and lightness, highlighted by bold colors ranging from classic stainless steel to the blue dove until the pink shade cameo.
Designed by Studio Made Milan team of creative designers, the model wants to meet the demands of a young market, with evolving needs, who likes innovations easy to use affordable.
"Carré is an extra small cape with a strong personality, says Emiliano Palma, architect of the study and spokesman for the creative team. Its design C-shaped partially conceals its volume that is suspended relative to the wall. The front panel becomes a kind of sailing that gives lightness and dynamic aesthetics. "
Not only design, Carré is also synonymous with technological performance. Thanks to the motor Energy, the appliance is more efficient and quiet, while the spotlights Led light positioned at the bottom, radiate the stove with a warm, well-spread, ensuring minimal energy expenditure.
THALIA WITH THE HOB LIGHTS WITH GLAMOUR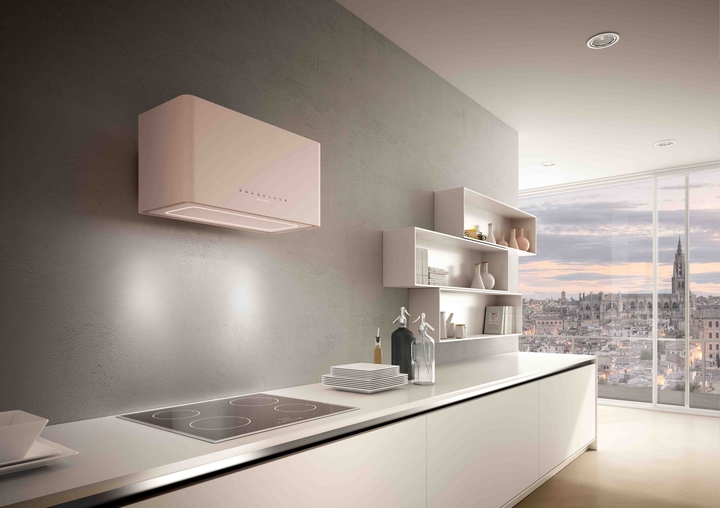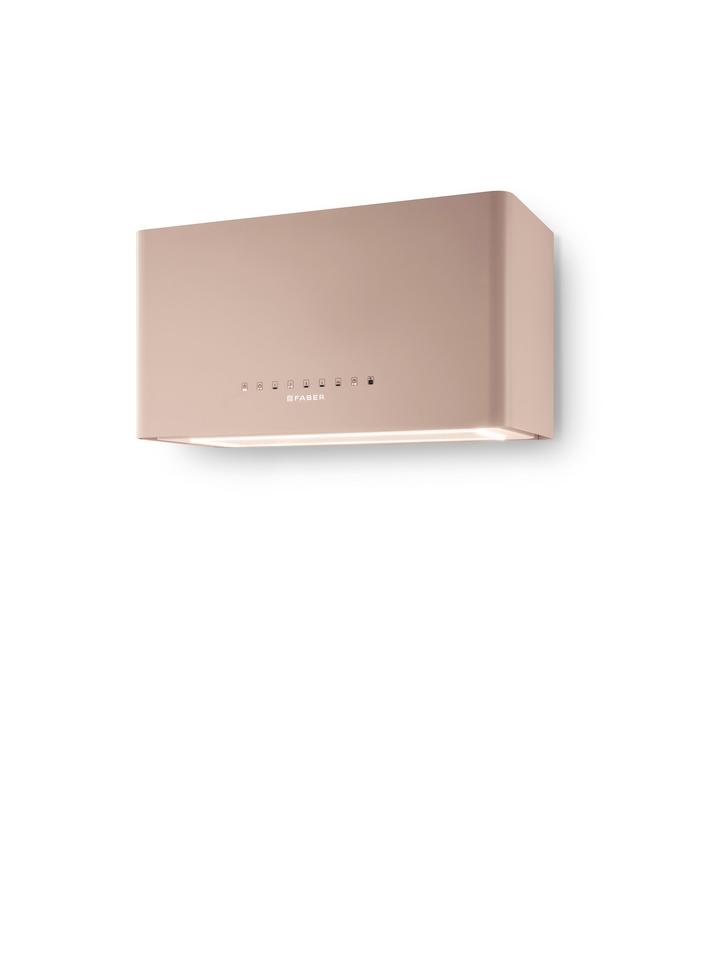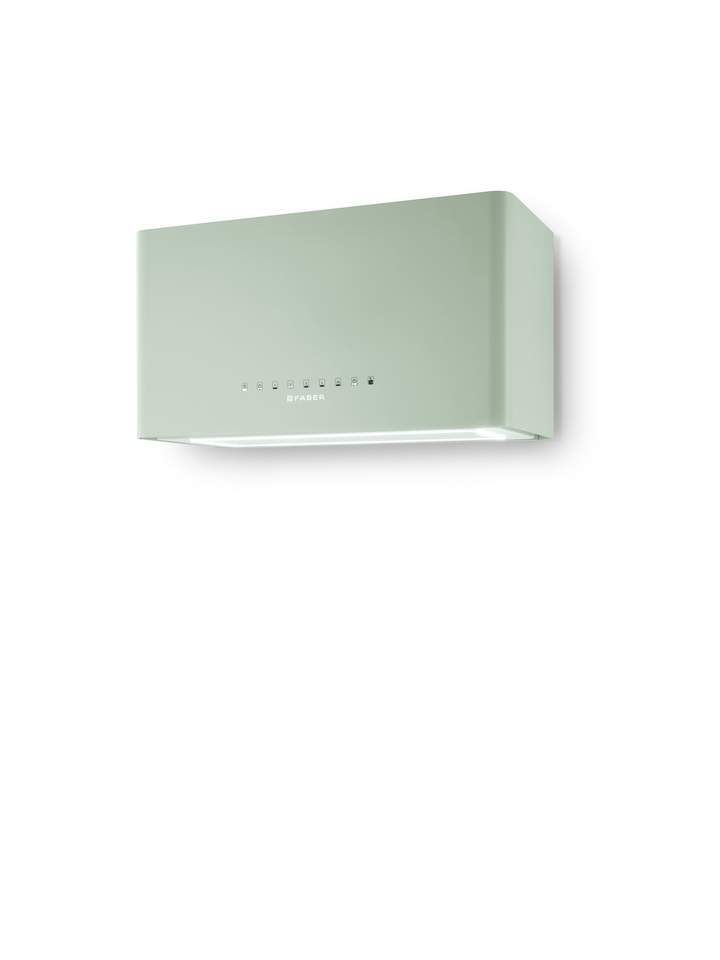 Next to Carré, Faber offers a second hood smart: it is called Thalia and is a new model extra small, minimalist design and elegant. Available in various colors, from white to creamy white corian, through shades of latest trend as sage green and pink cameo, Thalia is designed for kitchens and living spaces more modern.
Model with a dynamic design, for its lightness and its small size it is extremely easy to install. With only 60 cm wide, its cubic shape with rounded corners is characterized by touch controls Ages feel and touch the innovative panel perimeter low unique design being characterized by a fine thread of light LED low-power, innovative the particular effect loop that gives, in line with the latest proposals in the field of lighting design.
But there's more: the light emitted is the same shade of the hood becoming a real chandelier in effect. High performance: with the perimeter suction that ensures higher performance, the Energy Engine also ensures a greater silence in the face of more power. Last but not least, the key 24 allows you to keep the hood on 24 24 hours, to make a continuous air while vacuuming Intensive activates maximum aspiration for 10 minutes to ensure optimum suction.
More information here