New York: Design and Architecture for a popular location it has been modified: 2014-07-31 di
Il design-tourism rages around the world:
if once the naturalistic drive towards adventure, the desire to know a new culture or the desire to taste typical recipes on site were what moved tourists, now it is the passion for art and architecture that drives bookings.
And it is not only the ancient ruins of the Romanesque or Gothic, on the contrary: the real attraction is the contemporary, the ultra-modern, post-industrial, futuristic engineering skills current, add to the aesthetics of the moment, a mix of luxury and minimalism. An example? New York, And its peripheral areas, where art born in the street, or the great museums in which they collected the best works of contemporary art.
There are those who visit the Big Apple only at Christmas time, to enjoy the atmosphere and shopping, or those who fly overseas to sporting passion, to the hallowed Marathon, for the sake of cross Central Park race. Now, thanks to portals like GetYourGuide, The New York design is available with ease online.
With guided tours and ticket priority, queue jumps and no time is wasted before diving into the beauty more deconstructed: the MOMA is perhaps the most important museum of modern art in the world, where you can see incredible works of avant-garde artists, from Warhol to Dali to Pollock.
Or, totally out of the mainstream, you can think of a tour really dedicated to street art: turn to the Bronx - Of course with a local guide, it is one of the most characteristic but also the most problematic of the City - is to have a direct approach to buskers, Those who improvise with paint and spray directly on the asphalt, giving new life to the walls of abandoned factories and empty buildings.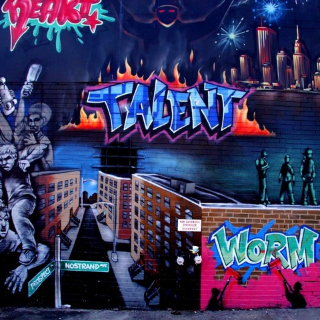 Writers and street-artist will give even the "battle", competing to see who has done work in structured and of considerable size, and some even manage to emerge and become famous thanks to insights pop. Just think Obey, The artist who created the famous portrait of Obama in red and blue, then finished on the cover of Time on the day of the election.