The 50 years of Snoopy cult table lamp celebrated by a limited edition
it has been modified:
2020-04-23
di
Flos Celebrates 50 Years of Snoopy iconic and ironic table lamp born in the 1967 by the genius of the Castiglioni brothers.
Recurrence offers the opportunity to bring to light the first Snoopy project with a limited edition of 1700 pieces. Unlike the production version the first Snoopy, preserved at the Fondazione Achille Castiglioni, has the diffuser treated with an elegant embossed matt black finish.
All the other details, such as the cylindrical base in precious white veined marble, remain oblique with respect to the countertop, on which a thick crystal disk is attached, and the three reflector cooling holes recalling the take-up of a ball from bowling.
The marble base, which housed the On / Off switch in the original design, and an electronic light intensity regulator, at this time very innovative, still hosts the same features thanks to an ultra-touch sensor dimmer dimmer.
Each piece of the Limited Edition is certified by a holographic label that certifies the serial number and therefore the absolute uniqueness. Snoopy Limited Edition Matt Black is an object designed to make history and a unique opportunity for collectors and enthusiasts.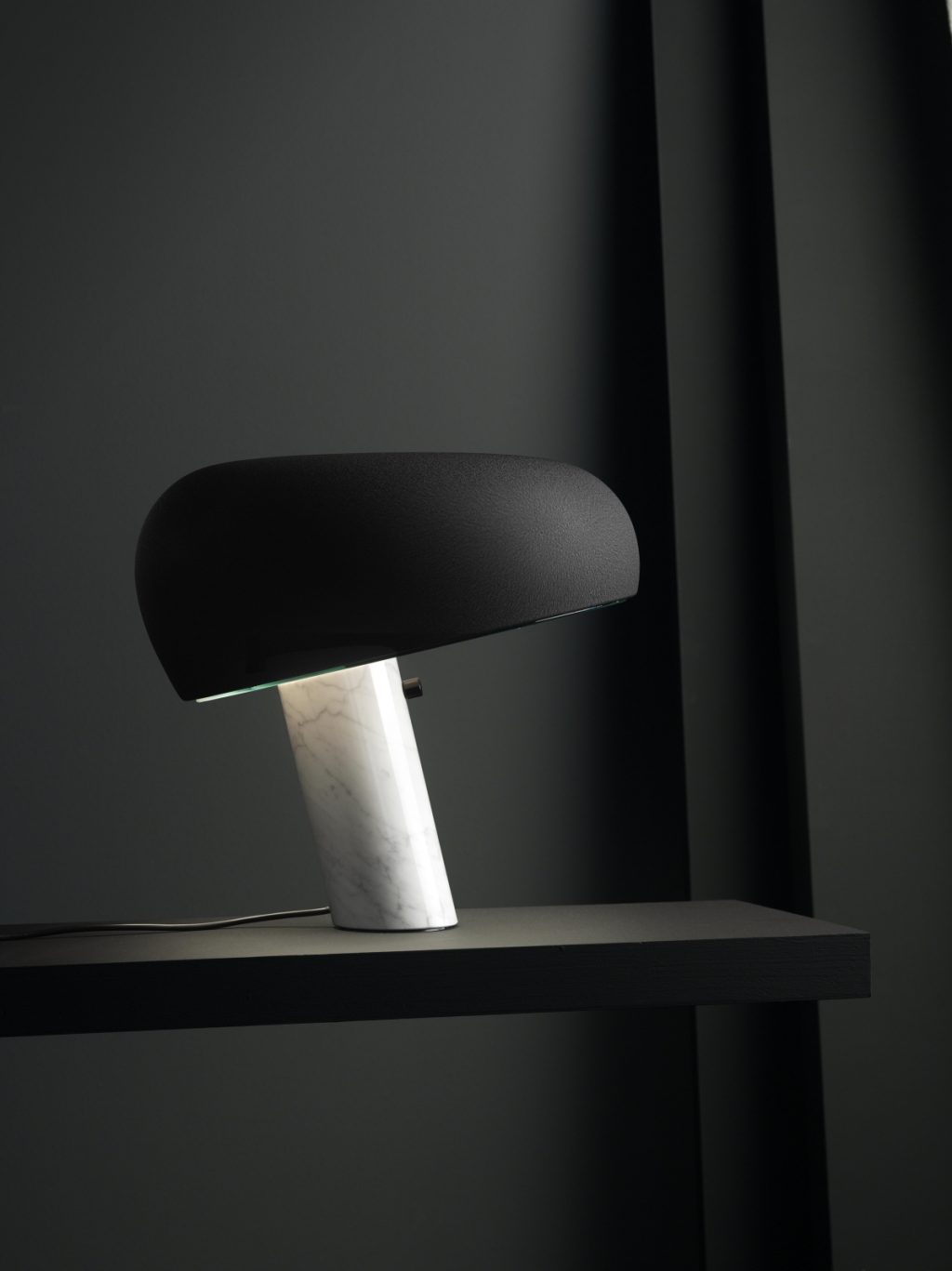 Snoopy Limited Edition Matt Black 1967-2017 A & PG Giacomo Castiglioni
This slideshow requires JavaScript.
This slideshow requires JavaScript.
Historical material courtesy Foundation Achille Castiglioni