"TIME MACHINE": IF THE DESIGN TRAVEL THROUGH TIME
it has been modified:
2014-02-21
di
now part of Time Machine, the twenty-sixth contest launched Formabilio, Design Platform attended that promotes projects of designers and aspiring through online contests.
Lovers of design and decor that will participate in the contest are asked to take a dip into the past or the future, pressing the button of a hypothetical time machine. Positioning itself at will in any era,
They will savor and absorb the fashion, style and trends and then transfer this experience in a design project or a piece of furniture suitable to the present day.
Proposals should be sent by using the appropriate section of the site starts at 10: 00 19 of February at the 18.00 24 2014 March.
Today Formabilio has also made public the names of the winners of Just Married, the twenty-second contest launched by the platform, whose goal was the search for furniture and furnishings for young couples and love. For the first time, among the winners of a contest Formabilio a foreign professional shows: it's Gonzalo Martínez, designer and Mexican architect, designer of Terraria. Formabilio thus initiates the production and
Online marketing on the international design projects site and the entire Italian manufacturing. The designer of the winning projects identified by the Formabilio jury, besides the satisfaction of being produced, will be entitled to a fee of 7% on the sale of products on the site Formabilio.com.
In the website shop formabilio.com (https://it.formabilio.com/shop) Furniture and furnishings that have won previous contests and have become exclusive products Formabilio brand, such as they are available: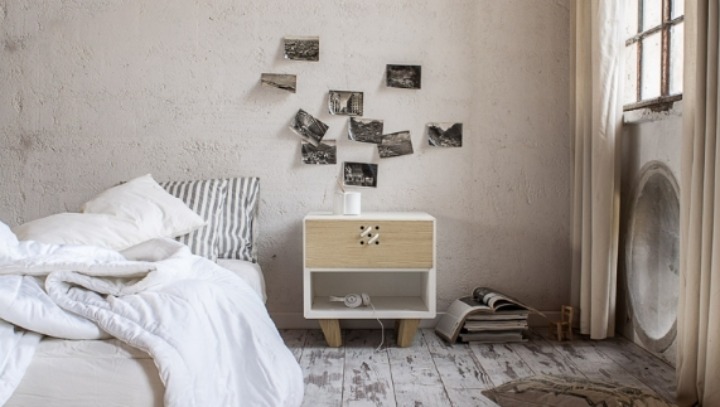 Funny nightstand that like the other furnishings of the family. Node is characterized by solid feet of sloping oak and the drawer handle in the cord with which you can compose symbols and letters. The plan includes the items that you need for a good sleep and a good awakening. Thanks to the large and comfortable drawer compartment everything is in order! Designed by Andrea Brugnera and produced by Live In for Formabilio.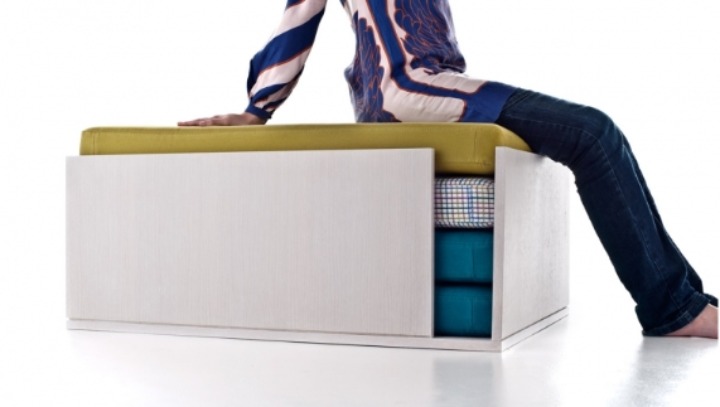 multifunctional chair consists of a wooden base and three pillows of different sizes covered with cotton made from eco-friendly processes, removable and machine washable. Designed for modern homes, ALOP performs the optimization of spaces in style. If necessary, in fact, it turns into table with informal seating, relaxing space with mattress and ottoman. Designed by Silvia Pinel and built by Euroline Furniture and Live in for Formabilio.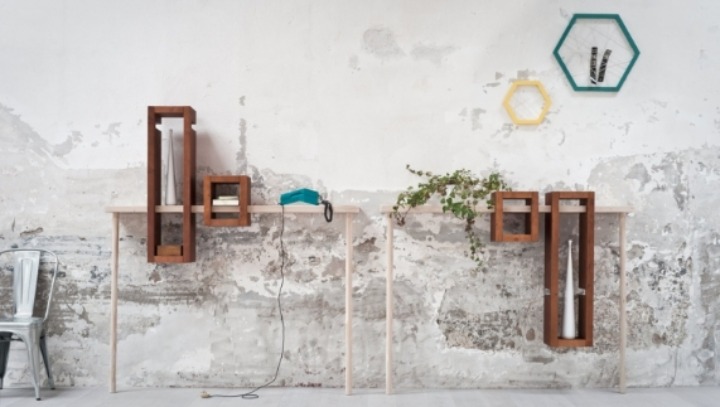 Iggy is a console input / high table to use as empty pockets "sliding compartments" and to be positioned to taste with a few simple gestures. You can combine the compartments creating more combinations that allow you to turn the console giving an ever new and different tone at the entrance of their homes. The structure is in solid fir wood finished with natural oil stretched hand. Designed by Luca Longu and developed by Ivo Fontana furniture Formabilio.