Hip Hop Watches Challenge
it has been modified:
+2019
di
New product design contest on Desall.com: Binda group and Desall invite you to design the new Hip Hop Hero 4.0 watch, a customizable product with minimal and identifying design, suitable for every moment in everyday life.
Born in the 1985, Hip Hop introduced the first monoblock watch with a case integrated into the rubber and perfumed strap, which has become one of the symbols of the 80 years. Now, at 10 years since the last restyling, Hip Hop invites the international community to design the new iconic Hip Hop Hero 4.0 watch, able to represent the distinctive values ​​and the unmistakable character of the brand, through a new unisex product with interchangeable strap and case .
For more information: https://bit.ly/HipHopChallenge

Calendar
Upload phase: 19 June 2019 - 11 September 2019 (1.59 PM UTC)
Community vote: 11 September 2019 - 23 September 2019
Customer rating: from 11 September 2019
Winning announcement: approximately by the end of November 2019
Total Awards
€ 5000
Participation in the contest is free and open to all creatives (of equal or greater age to the 18 years).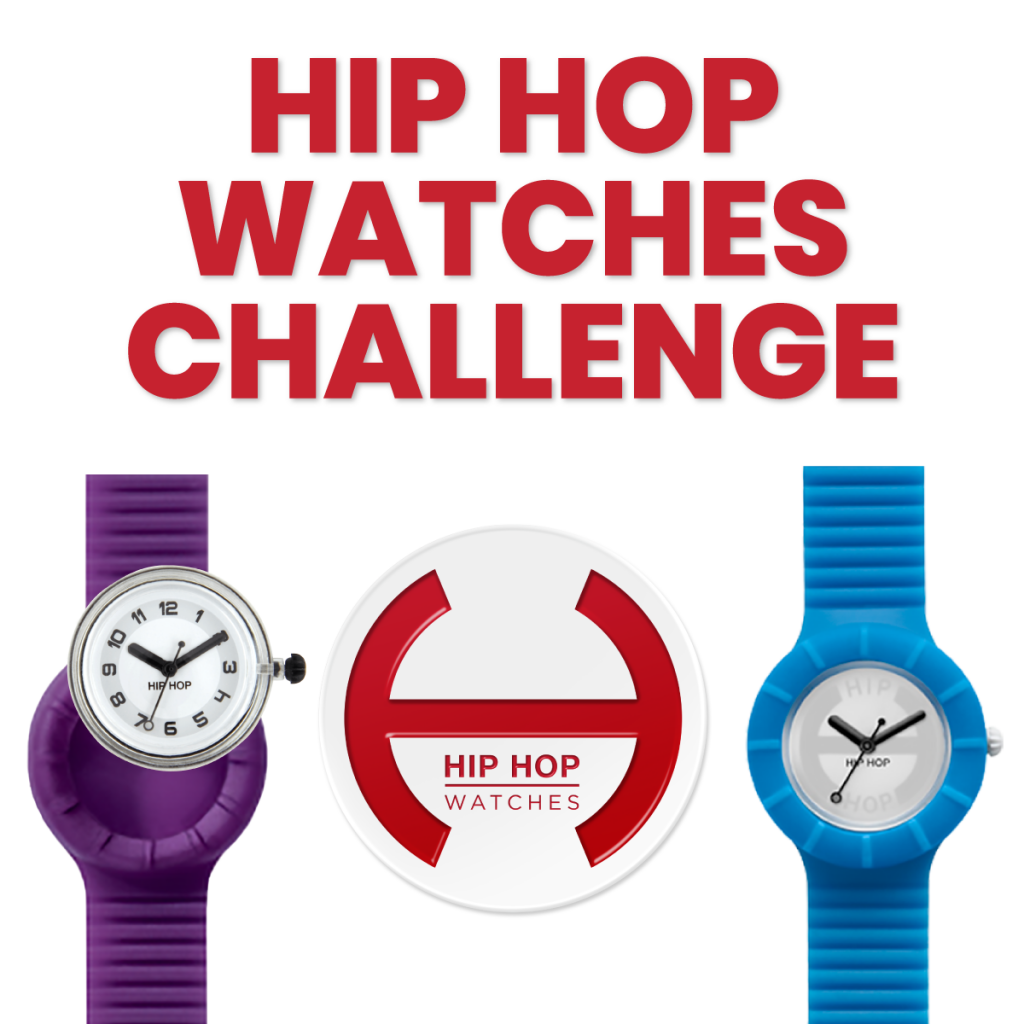 BINDA
FROM 1906 WE DESIGN EMOTIONS
The Binda company is founded in 1906 by Innocente Binda, Simone and Marcello's grandfather, who today play the role of CEO. For over 100 years represents one of the major players in the watch market, which represent the core business of the company, later joined by jewels and accessories.
Property brands include:
- Breil, a watch and jewelery brand, featuring innovative and iconic products accompanied by highly memorable communication.
- Chronotech, which became part of the 2012 Group's portfolio. A brand that has dominated the scene on the market in recent years thanks to the unique aesthetics of its products, prismatic glass and its glamorous and strongly aspirational positioning on the target audience.
- Hip Hop, iconic watch from the Eighties, re-proposed in the 2010 with equal success. A unique product for its design features, range of colors and use of innovative materials, due to its interchangeability and impermeability.
- Wyler Vetta, a historic brand that from the 1896 is synonymous with tradition, elegance and high quality; a brand that combines classicism and sophistication with a touch of modernity and originality.
Desall
Desall.com is an open innovation platform dedicated to the world of design and innovation, which offers companies a participatory development tool that involves an international community from all over the world in the creative process. Today Desall.com counts more than 100000 creatives from over 210 countries and has activated collaborations with international brands including Luxottica, Whirlpool, Electrolux, ALESSI, Enel, Leroy Merlin, KINDER, Barilla, illy, Chicco, Mondadori and many others.
Thanks to the contamination between different cultural backgrounds and different creative sectors, the Desall community is able to provide high-value design solutions for each stage of product development required by the client company, from the concept to the product design, from naming to packaging.