the new TimeAster collection Rubinetterie Stella, Cersaie 2014
it has been modified:
2014-10-08
di
Presented at the trade fair cersaie 2014The new TimeAster collection, signed by Rubinetterie Stella It is strongly inspired by the luxury watches, in which the passage of time is comparable to the flowing water.
TimeAster was carried up the challenge inherent in its design and by engaging the best manufacturing partners; The high level of attention to detail has allowed an exclusive and luxurious bathroom range.
The architect Carlo Santi designs for the Star Aster series in 1982. Aster is the background of the design of the new line TimeAster series: not just a facelift but technical evolution and aesthetics applied to the taps to get a timeless collection, in the best tradition Stella.
The new collection TimeAster
The main features of TimeAster are: a new concept of tap interpretation, positioning prerogative in the luxury sector, the mechanical precision and attention to detail. The classic configuration with three holes is the most traditional form of TimeAster proposal, in which the handle expresses the extreme innovation. The brass dial etched and whose color is obtained by a process similar to the jewelry rhodium, replaces the classic cap.
The indices are made of brass, as well as the Star logo and the words "Made in Italy", borrowed from the mounting and assembly of the companies in artisanal vocation watches. The scratch-resistant sapphire crystal and anti-reflective, ensures water resistance "Waterproof" tested in an autoclave to ensure the longevity of the handle in all environments. The handles are finished alternating polished and brushed chrome, declined Stella finishes chrome and gold and presented in two versions with different diameters (mm mm 52 and 65).
The version with 52 diameter is more faithful to the Aster project by Carlo Santi; It utilizes their mouths fused in high and low versions. For the version with a diameter 65 (in the round version, or aster) he was built instead a mouth "ad hoc" to "low neck" in a perfect harmony with the larger diameter handles.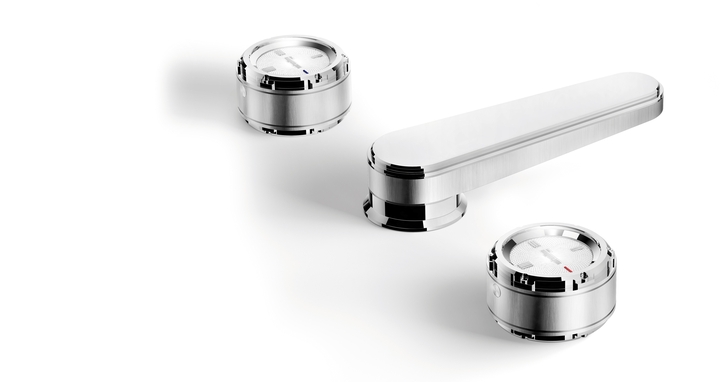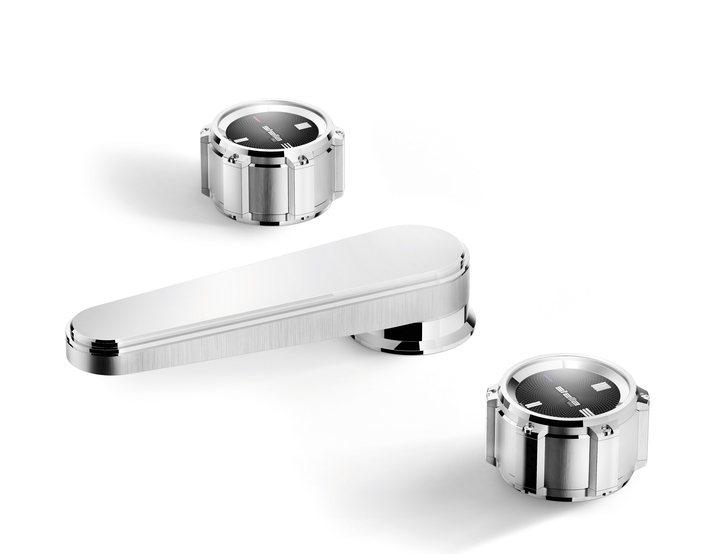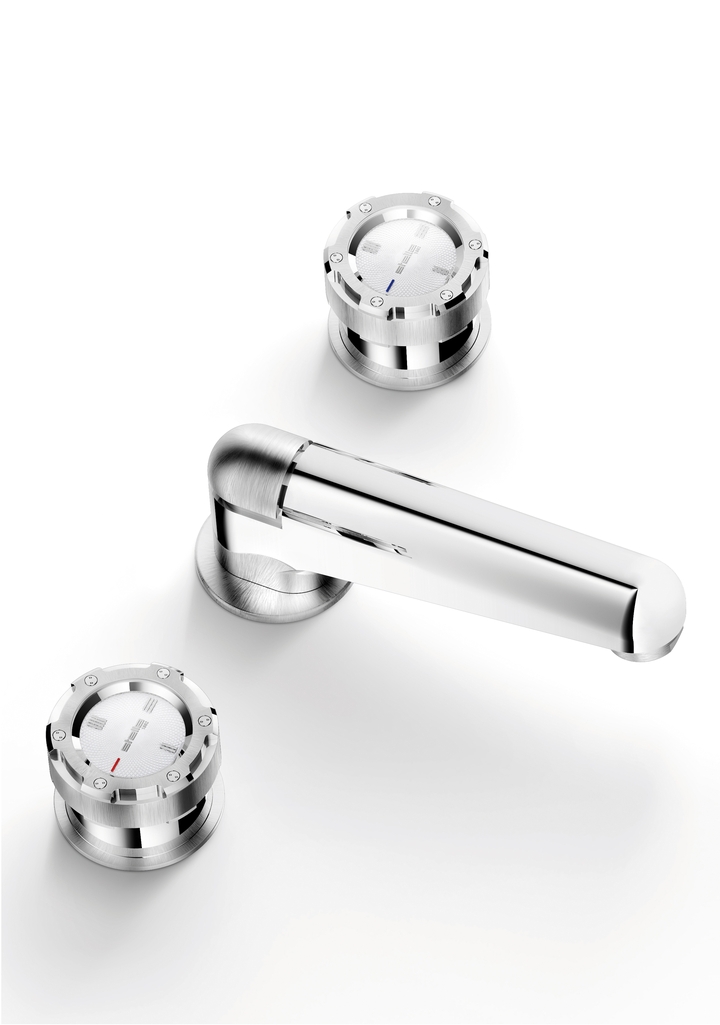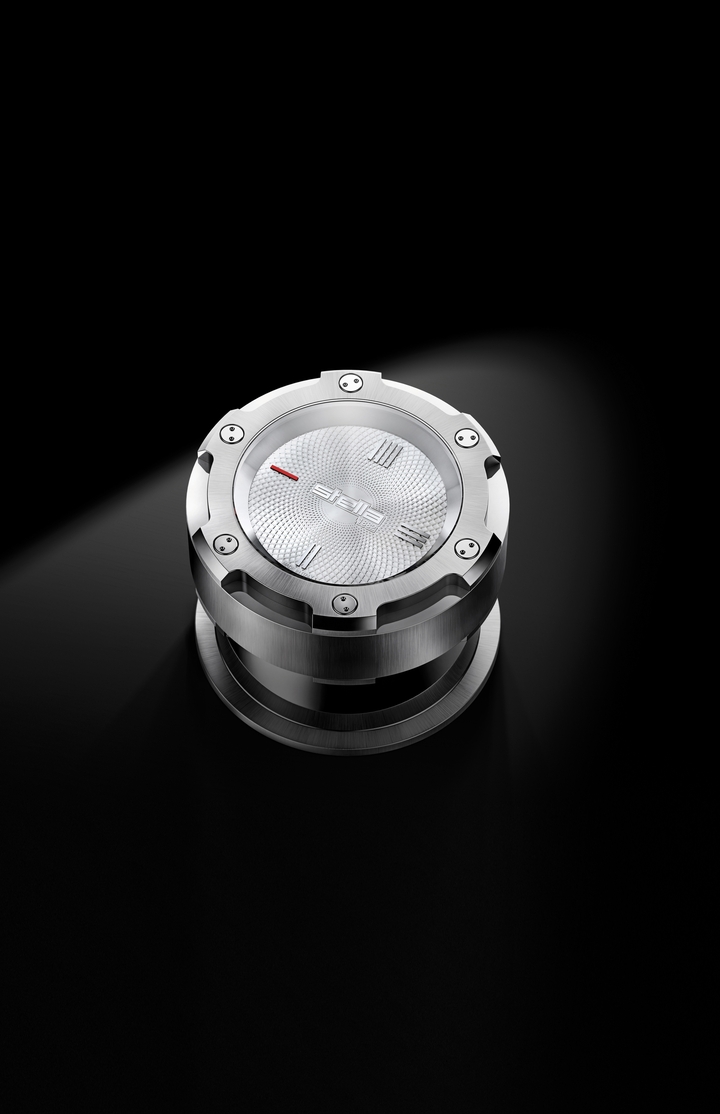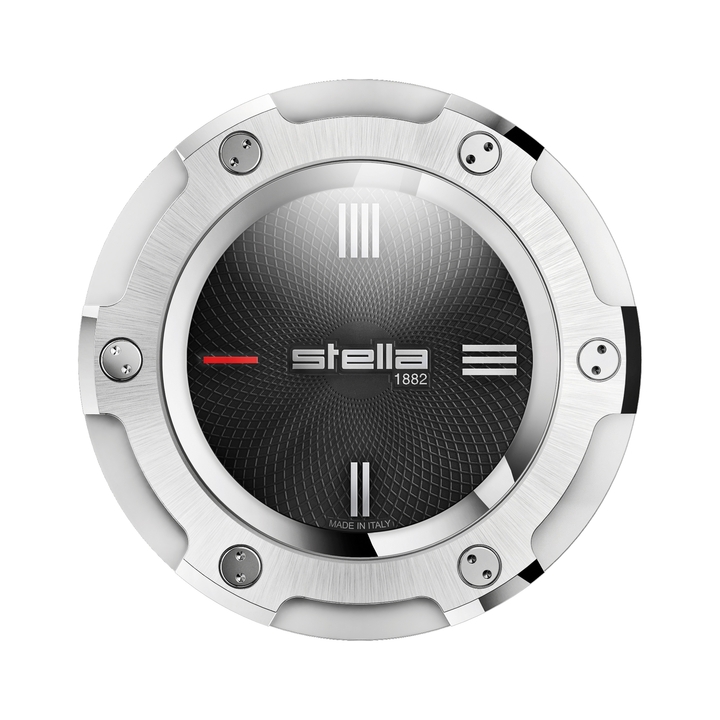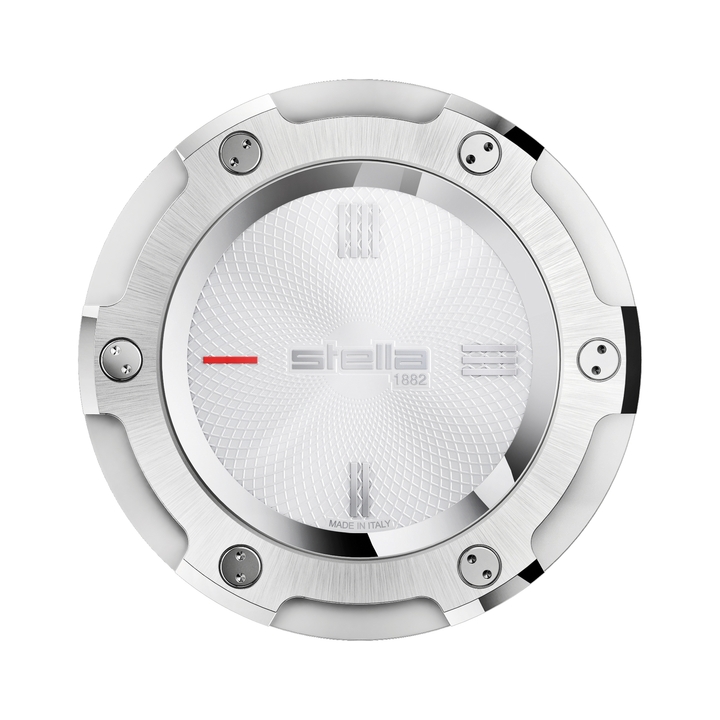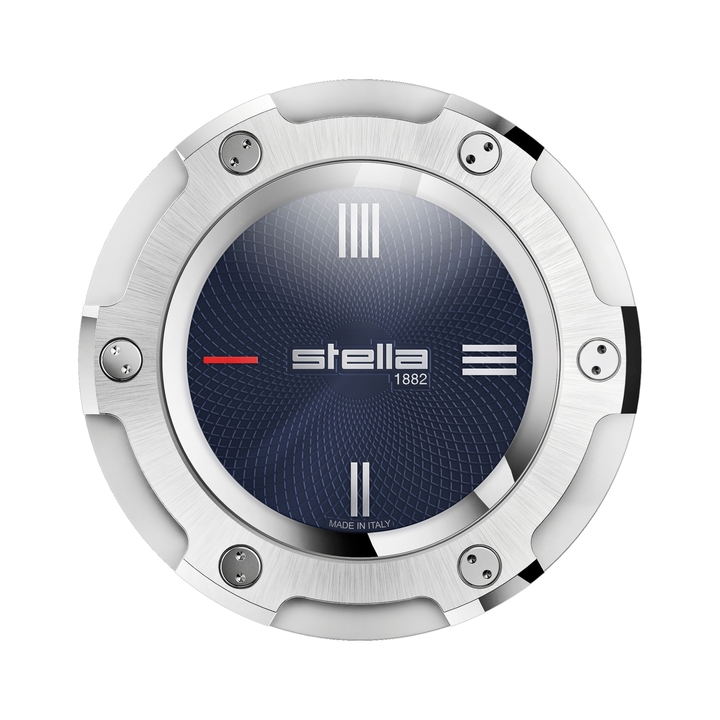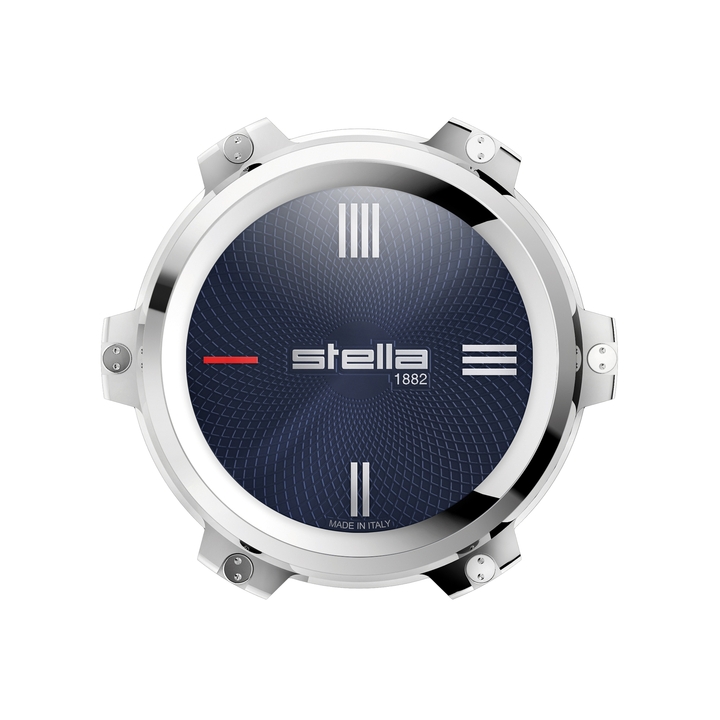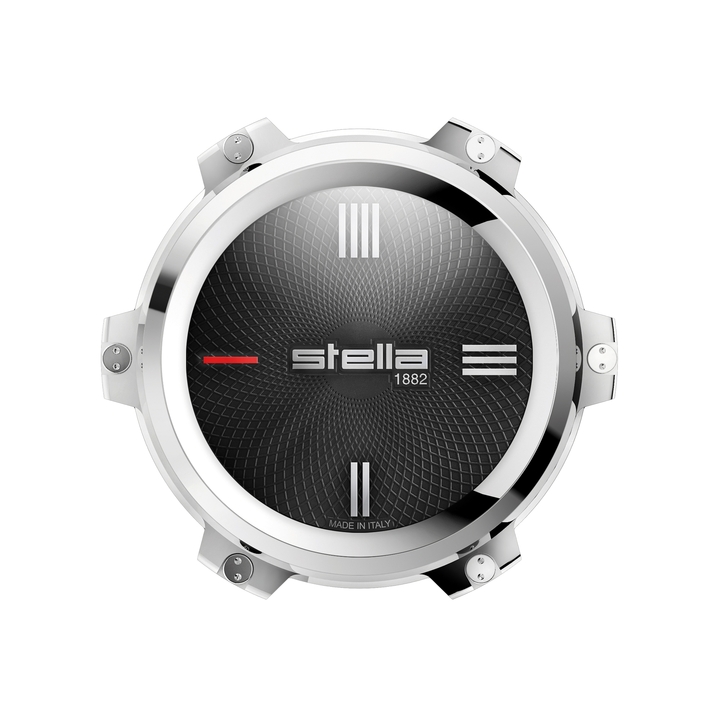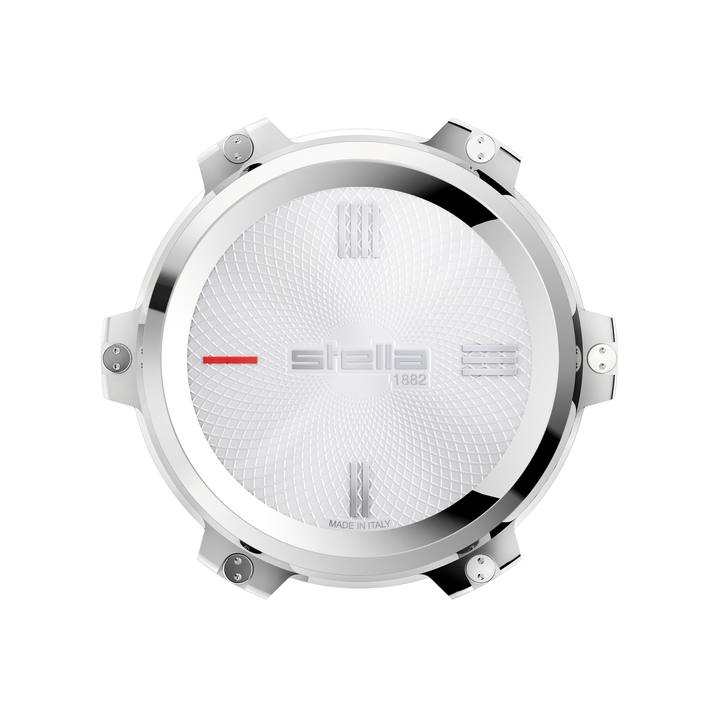 More information here