I decided to contrasting colors and forms for new floors Scandola Marmi it has been modified: 2014-07-16 di
The collaboration between the young designer Barbieri and Scandola Marmi
who, after entrusting him with the art direction of his first collection of marble objects for the home and kitchen, which included the complete remake and repositioning of the Veronese company, from brand image to distribution, focuses on an innovative collection of floors and walls.
Al cersaie 2014 will be presented several solutions that play on color contrasts pointing to lines and modern.
Here is a preview: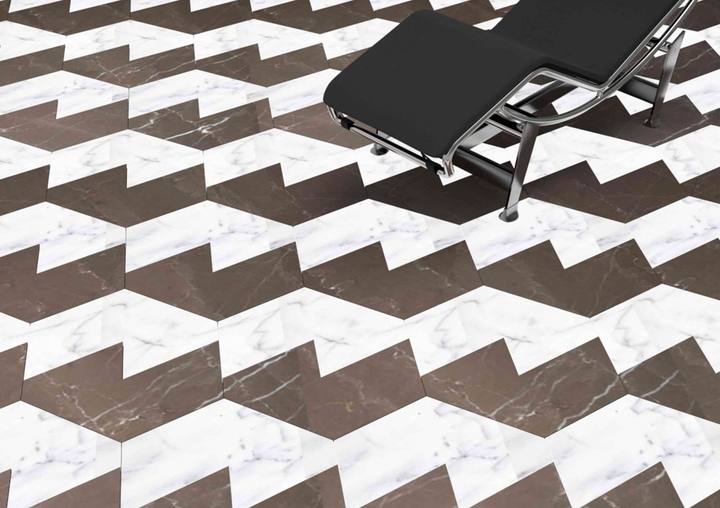 Like the profile of two embracing figures, the Profile floor is made up of two elements that together form a hexagon. Buyers will choose and, just like in love, they will be able to combine infinite types of marble to create the perfect combination. It is a romantic floor based on the thought of the union of love. And you, if you were a marble, which would you be?
BOOMERANG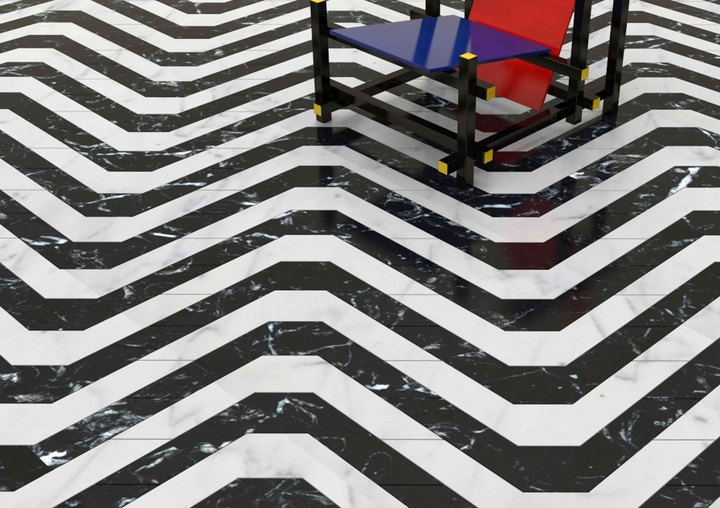 Boomerang is an eye-catching and irreverent floor model. An unexplored form, which dares. If contrasting marbles are combined, extremely modern and impactful psychedelic effects are created. If, on the other hand, you play with different textures while keeping the same marble, Boomerang becomes a sweet combination of reflections and shadows. The shape recalls the herringbone floors typical of the houses in Milan of the past.
CLUTCH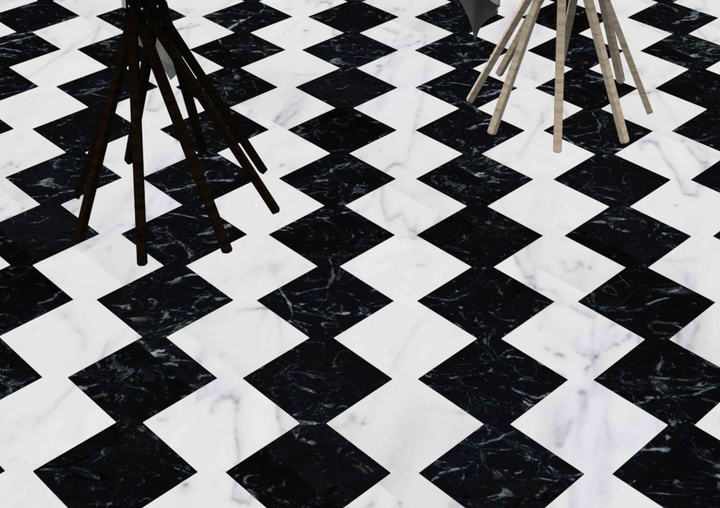 Pochette recalls the black and white chessboards of certain interiors imprinted in the collective memory. A reinterpretation of the square tile, it recalls the folds of a clutch bag, an accessory symbol of masculine elegance. The bevel on one of the edges allows the tile to enter the next. An exciting game that gives rigorous dynamism to the place where it is placed.
More information about: www.scandolamarmi.it