New for indoor and outdoor spaces to Caesar ceramics Cersaie 2014
it has been modified:
2014-10-06
di
Caesar leads to cersaie 2014 all the ceramic innovation for indoor and outdoor spaces.
The commitment and ongoing investments confirm Caesar as the ideal partner for contemporary architecture.
The new edition of Cersaie, the International Exhibition of Ceramic Tile and Bathroom Furnishings in Bologna, the company of Fiorano Modenese has brought interesting innovations made in Italy to dress with elegance and functionality every type of environment.
In a stand renewed both in concept and in the graphic, the new series porcelain Soul, Trace One and have the space suit interpreting new trends in interior design.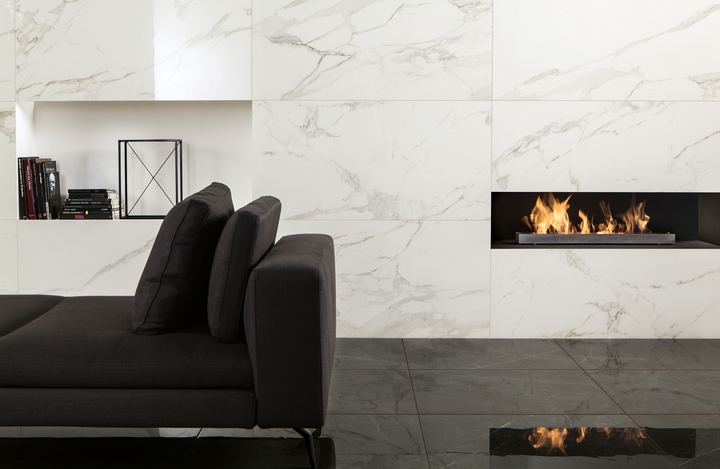 Caesar-SOUL Graphite Calacatta living
Caesar-SOUL Statuary Vein Grey St Laurent
Soul focuses on the design requirements service six inspirations marble declined in three surface finishes, revealing the most intimate and exclusive aspects of some of the most elegant marble-quality, noble material par excellence.
Solid, stately, and elegant material, Trace is inspired by the materials of the great works of the past and recreates colors for a unique look and valuable. The burnished metal tone and cement haze characterize the finishes and Natural Iridescent collection, it declined in seven sizes and six different shades.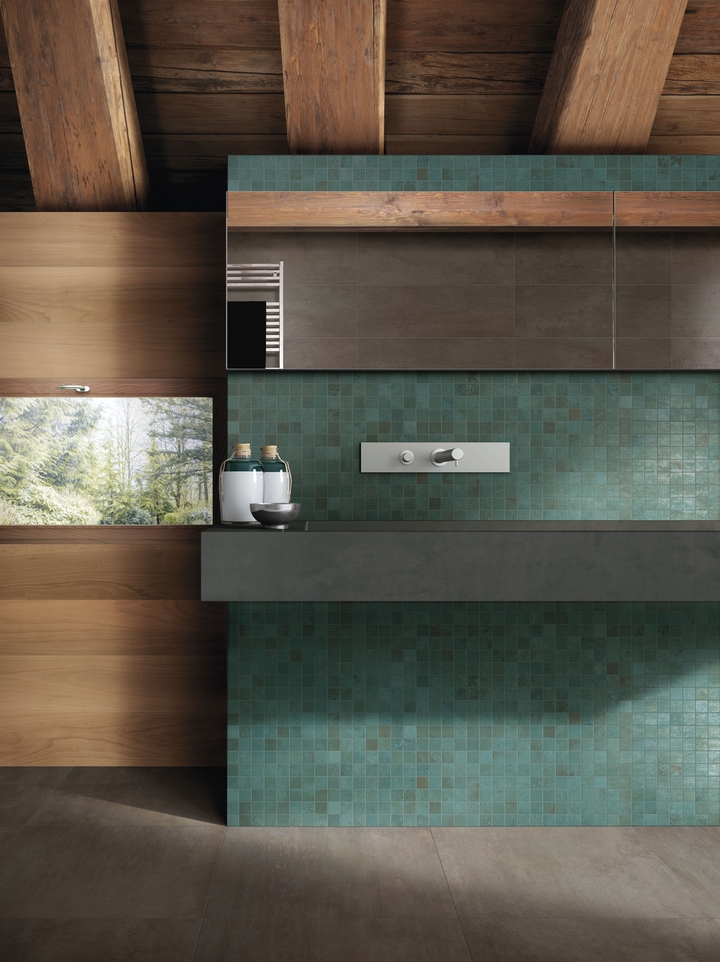 Caesar-TRACE mint mosaic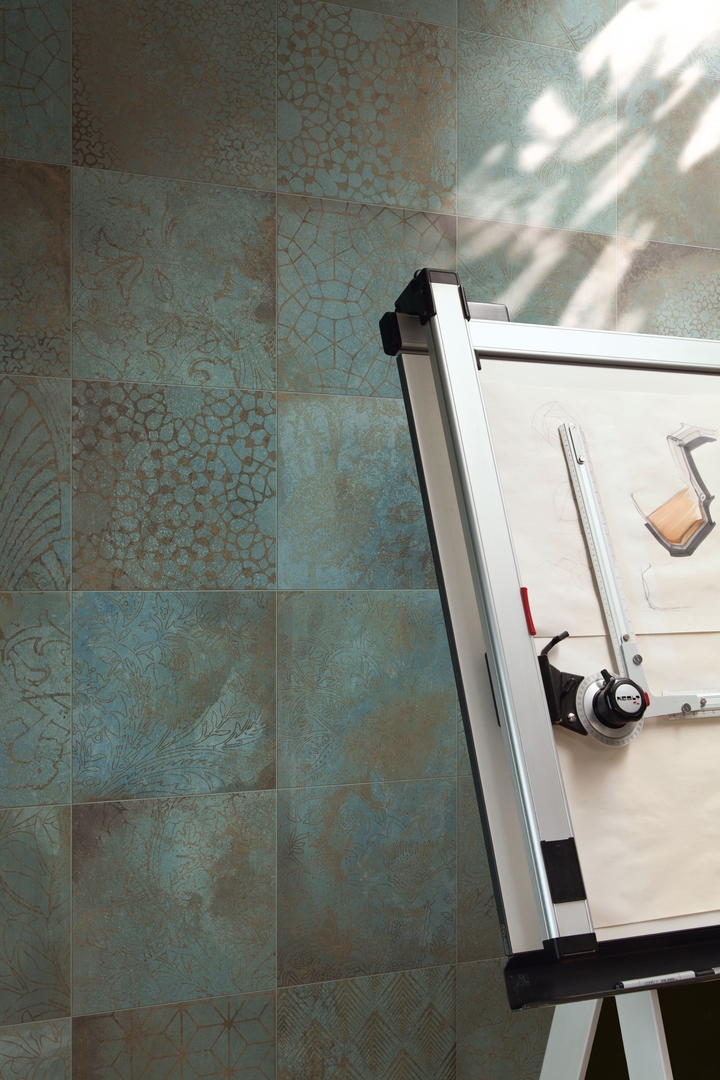 Caesar-TRACE mint coating dec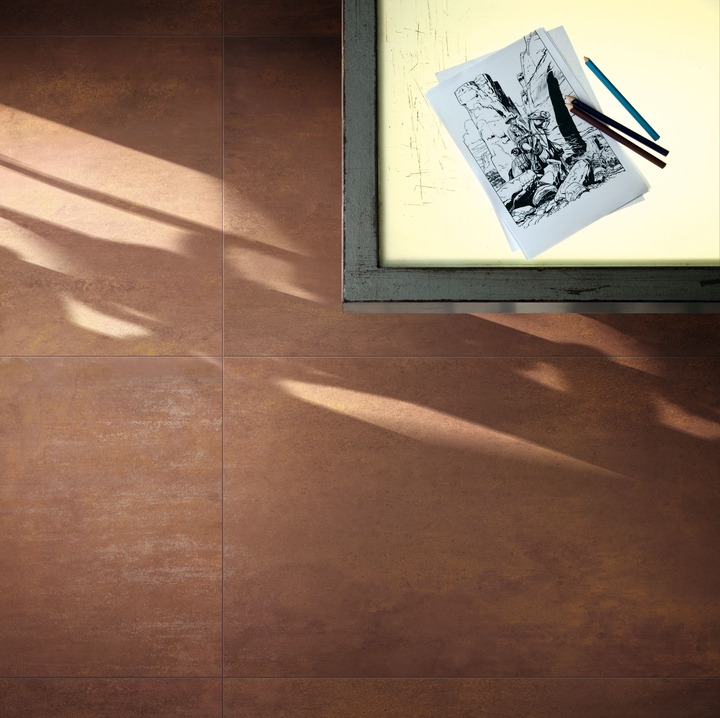 Caesar-TRACE corten
With One, traditional flavors of cooked and modernity of concrete in the architecture found in the porcelain tiles Caesar their perfect meeting point to create a unique style, a unique harmony.
Updates come even from Caesar Contract Solutions: with Maison, the new porcelain stoneware series of Caesar, with Burgundy stone lives with an elegant, authentic and reassuring. Characterized by an irregular texture which incorporates the typical fossil traces left by time in stone, Maison is also available in the Structured version and 60 60 × cm format with 20 mm thick.
An important addition to the range is also about Aextra project 20 of the technical division CaesarTech Solutions.
The consolidated recognition of monolithic slabs system perfectly squared and rectified porcelain stoneware of 20 mm thickness has, in fact, led to incorporate new colors and new formats, such as the three shades Rope, Cement and Ground One, the all-new ceramic stone Graustein and listellare 30 120 cm × Life. Cersaie 2014 novelty is also the introduction of two decorations 20 mm thickness: Frame, formerly of the One series, and Groove, exclusive Aextra 20 available in four different graphics in three colors, obtained through the fund blasting. For further integration of the fields Aextra 20, Caesar offers Dual Step, the new monolithic step porcelain stoneware 20 mm thick by the dual edging, available in all indoor and outdoor spaces.
The latest innovation in CaesarTech Solutions for Cersaie is Aextra 2014 30, the series of monolithic porcelain slabs with new 30mm thickness. Available in 30 60 × cm format and in four versions e.motions Urban Grey, e.motions Trendy Black, Roxstones Silve gray, Roxstones Golden stone, Aextra 30 provides high stability in outdoor solutions, even in small spaces such as balconies, terraces and walkways.
More information here