Villa Residence Symphony, Spain / A-cero Architects
it has been modified:
2013-01-14
di
The Spanish study of Architects A-cero presents in 2009 Residenza Symphony: a series of volumes built and thoroughly combined as a perfect game that blends the boundaries between art and architecture.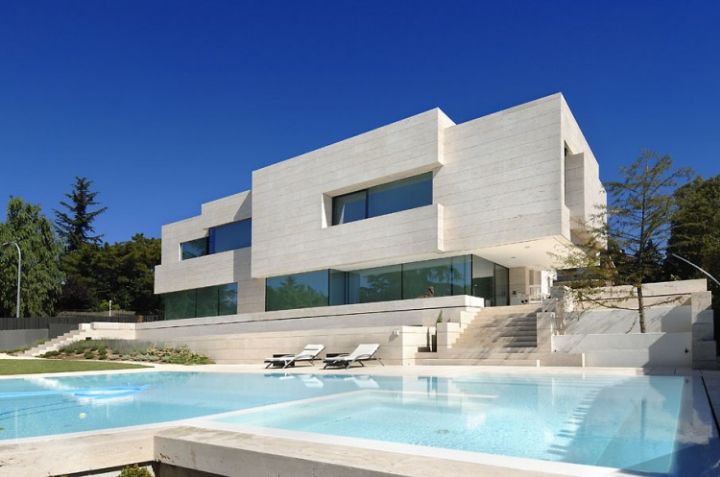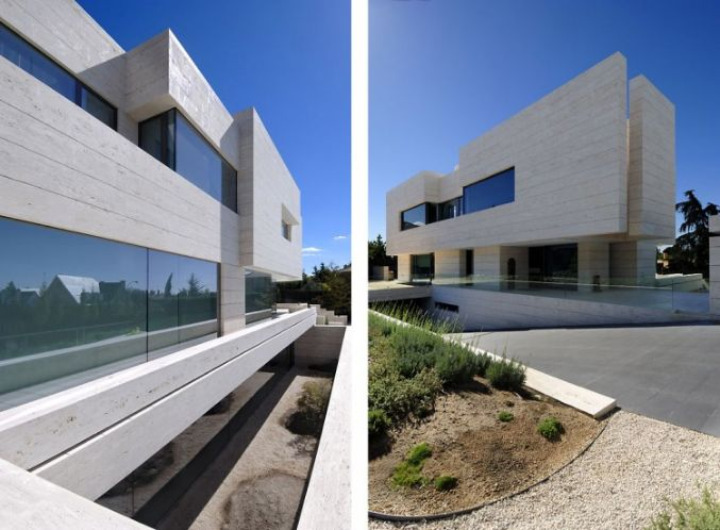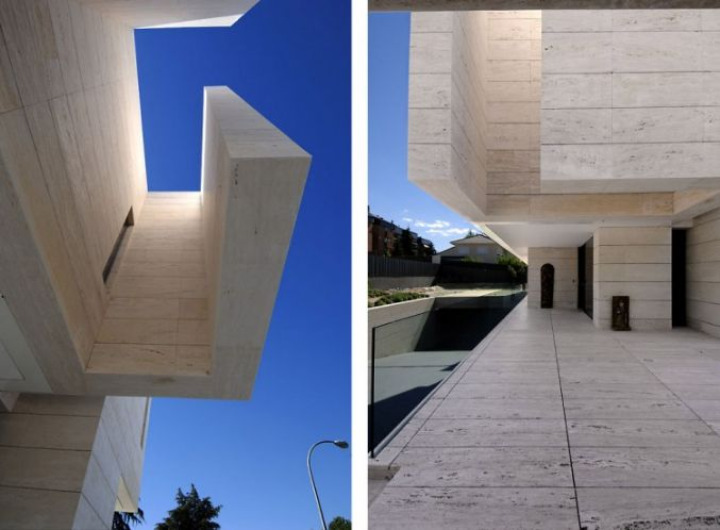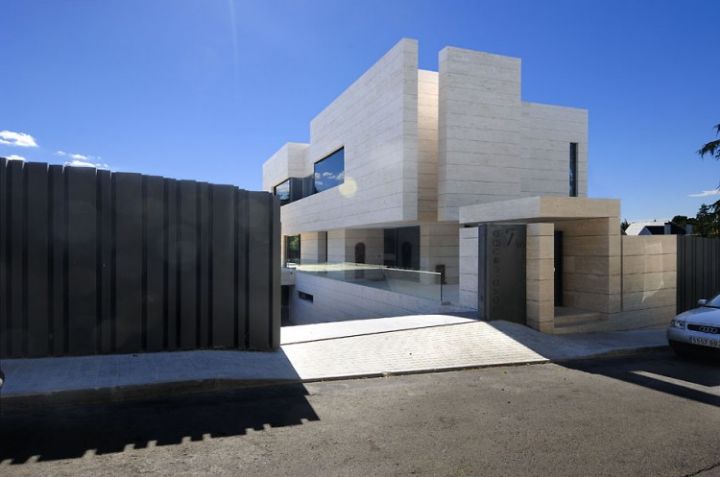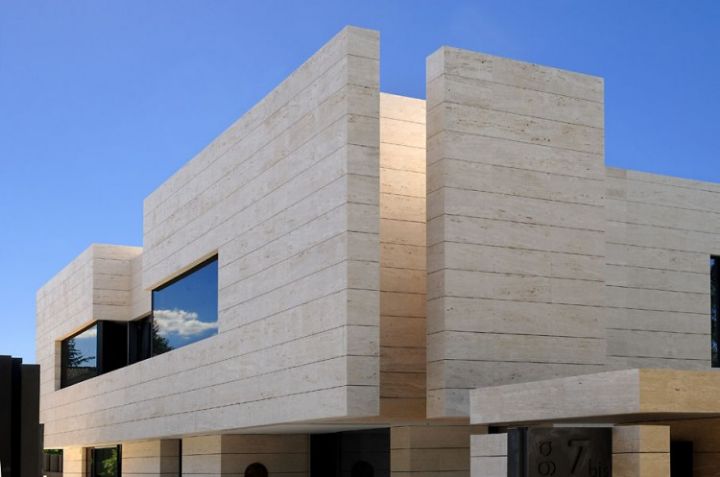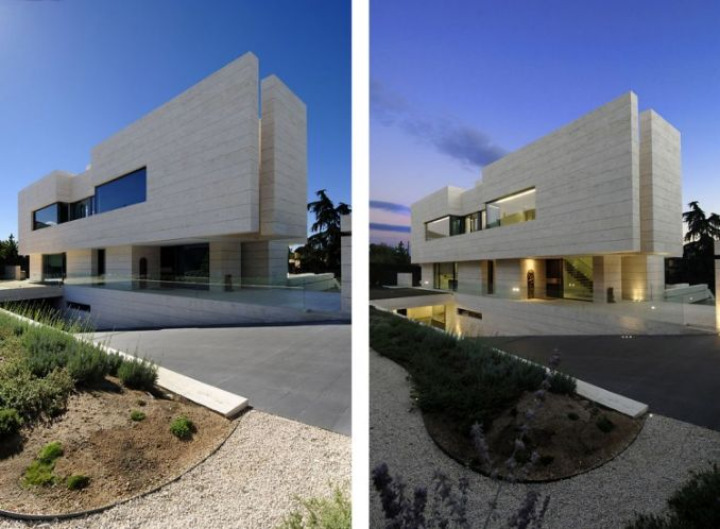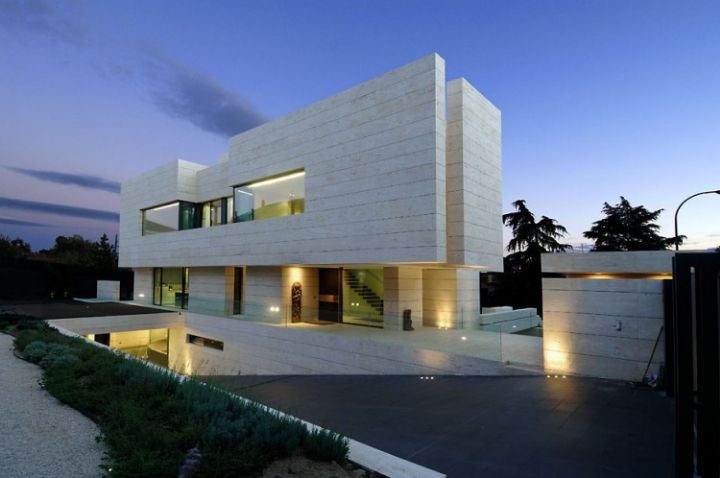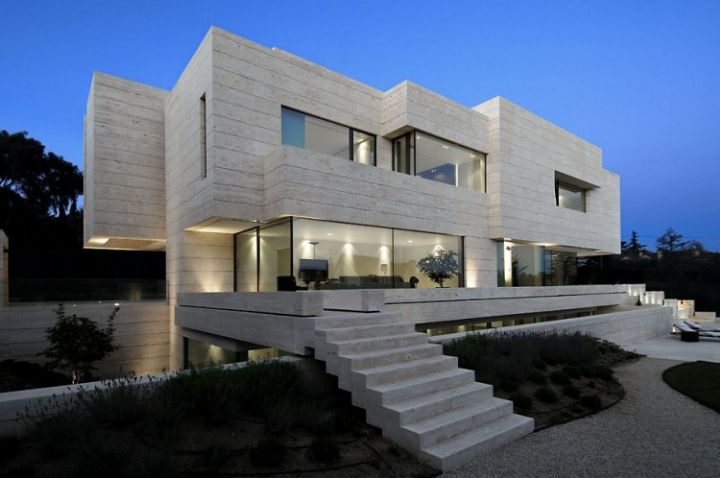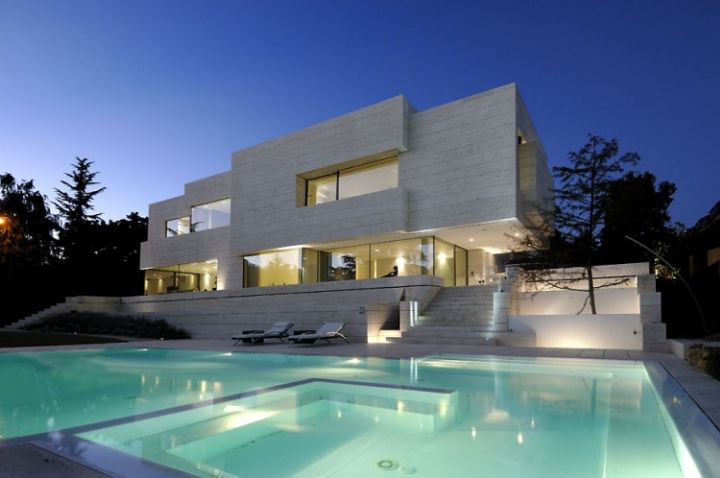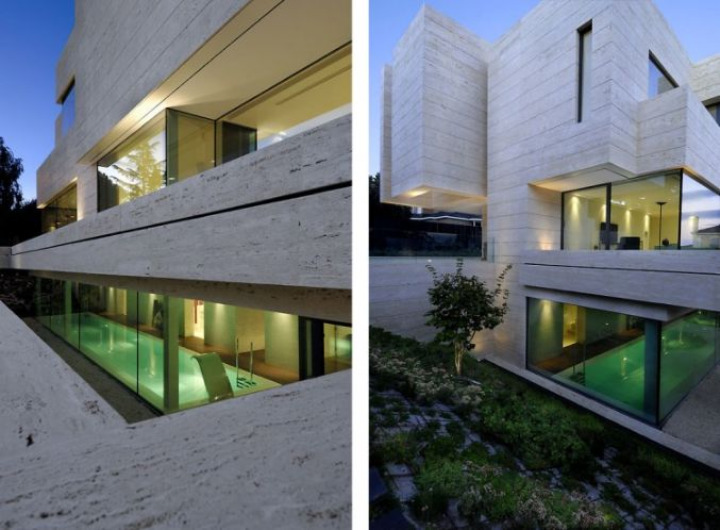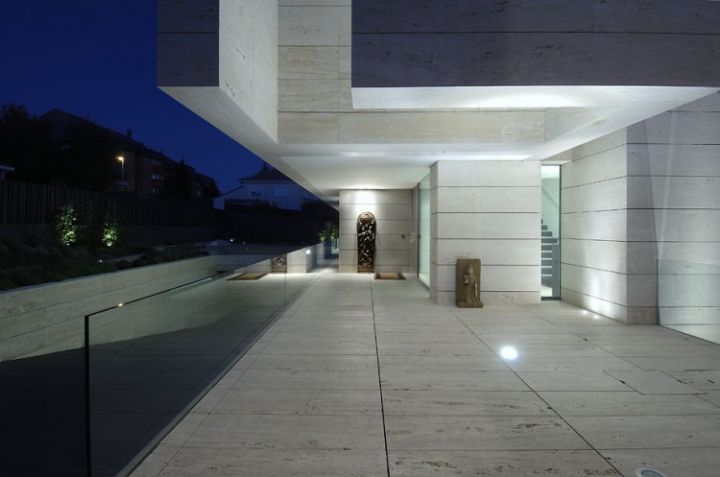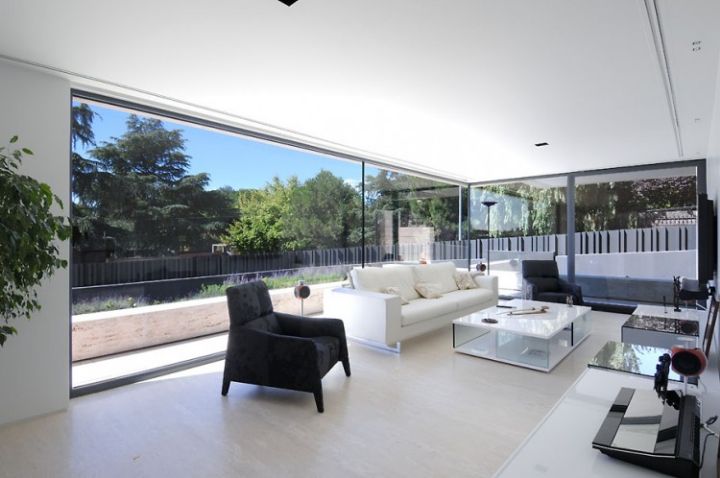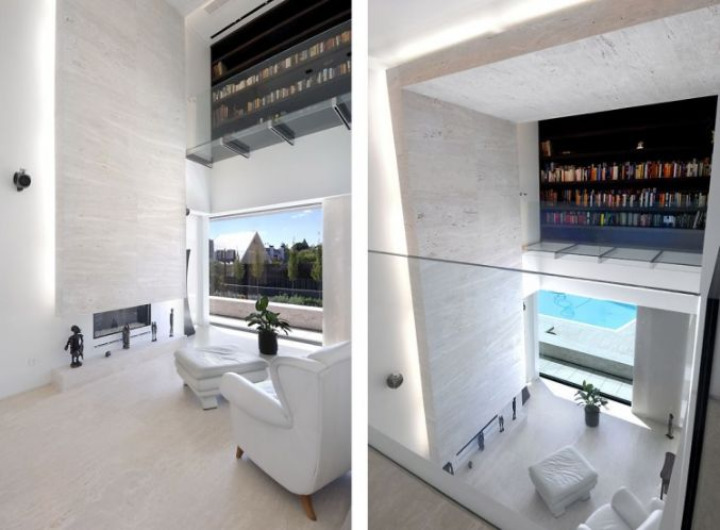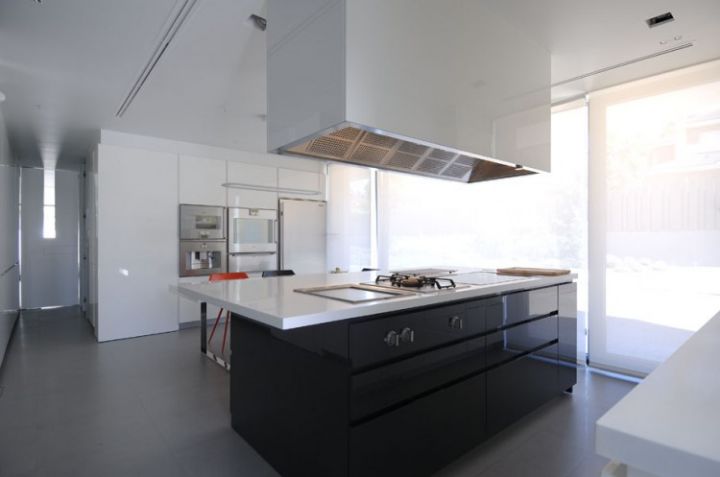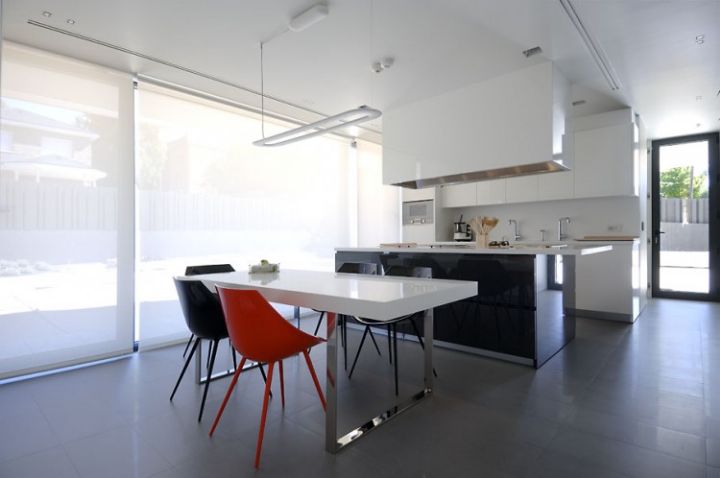 Modern and huge blocks protruding plates define the design of this residential project with references sculptural. The house is located in Las Rozas, one of the richest cities of Madrid.
The dwelling has a surface of 1.368 m2 with a slight slope that A-cero has used in order to adapt the building to the realization in three floors: basement, ground floor and first floor.
The building area is 762,47 m2. Pedestrian access is from the ground floor, where there are rooms for the reception daily (living room and dining room), on the right side of the house. On the left side there is a bathroom, a courtyard, kitchen, office, a pantry and a lounge. This level is also a porch that communicates with the dining room.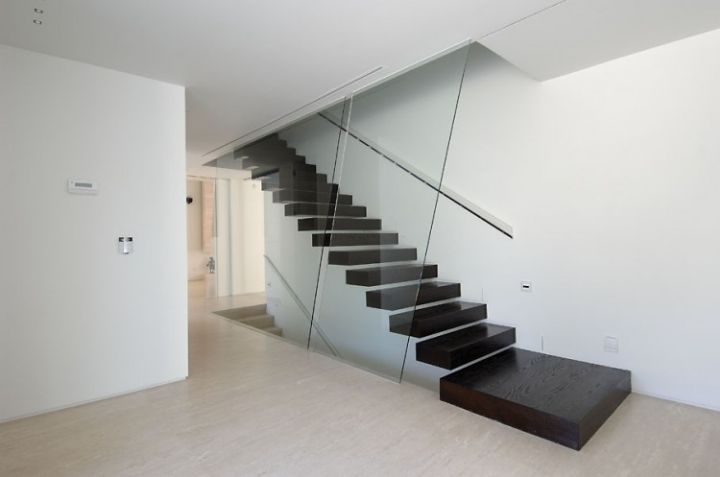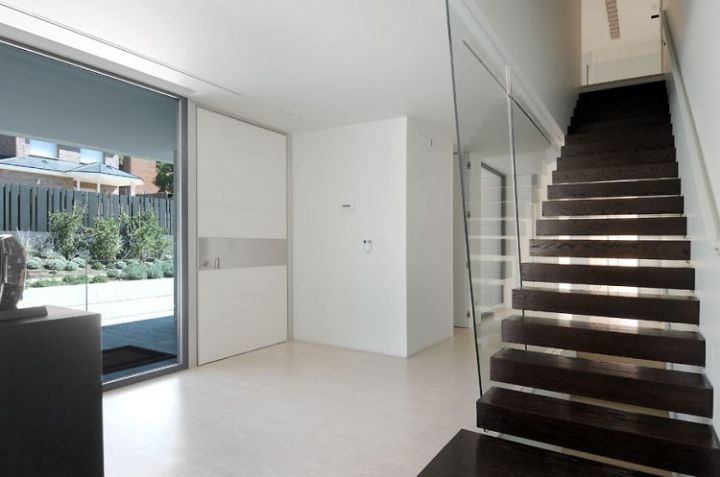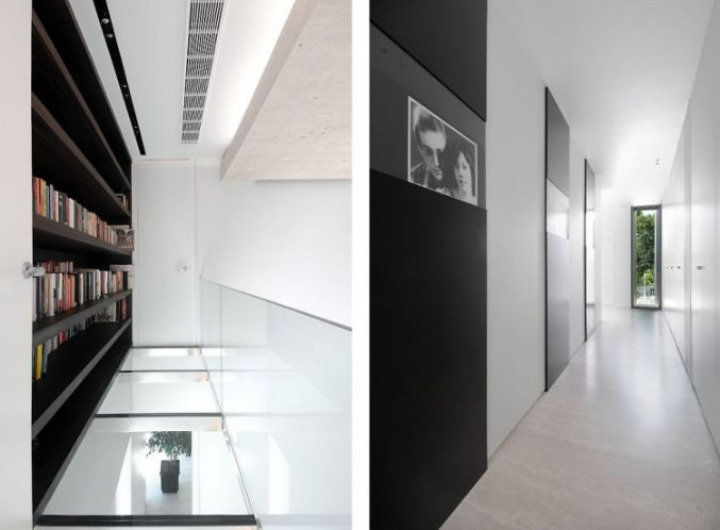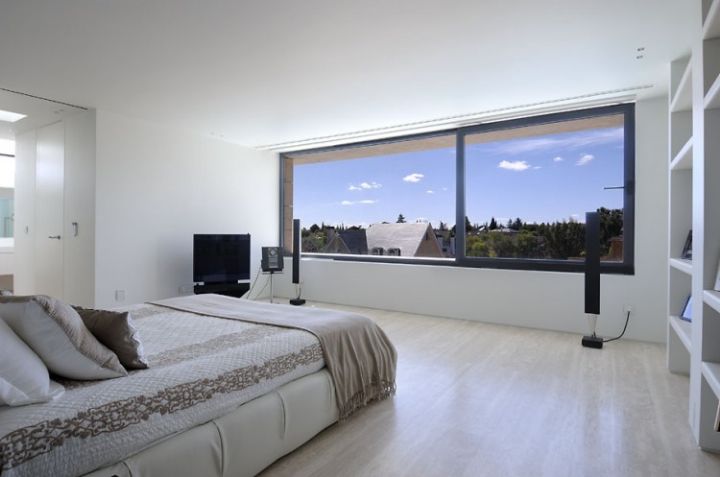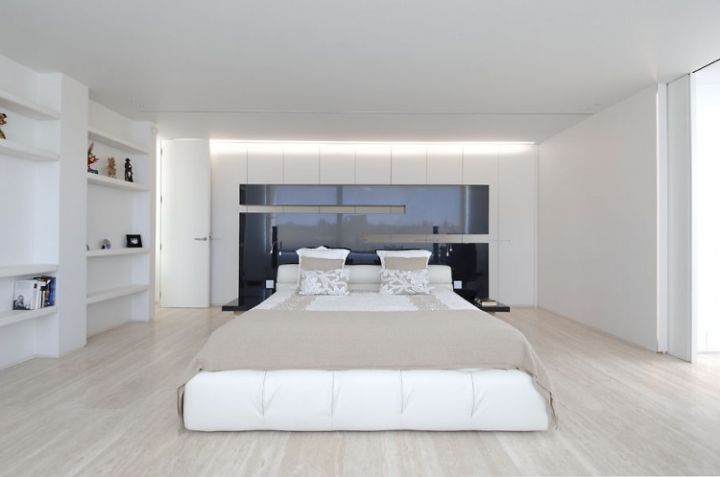 An internal staircase and an elevator allows you to communicate at this level with the basement and first floor. The first floor has 273,46 m2 and includes two bedrooms for children with changing rooms, bathrooms and a living room, bedroom for guests with bathroom, the master bedroom with two dressing rooms and bathroom, a study that communicates with a footbridge - library (which also one accessed from the master bedroom) and two small courtyards.
The basement hosp facilities, a storage room, a garage for garden tools and bicycles, indoor swimming pool, gym, sauna, massage room, cinema room and wine cellar.
E 'with two swimming pools and two jacuzzi (outdoor and indoor). The interiors are distinguished by their distribution diaphanous. It is a comfortable and livable with large areas. The beige marble with walls and roofs waiting produce a generous light and sunshine. In addition, these colors create a feeling of spaciousness in the house.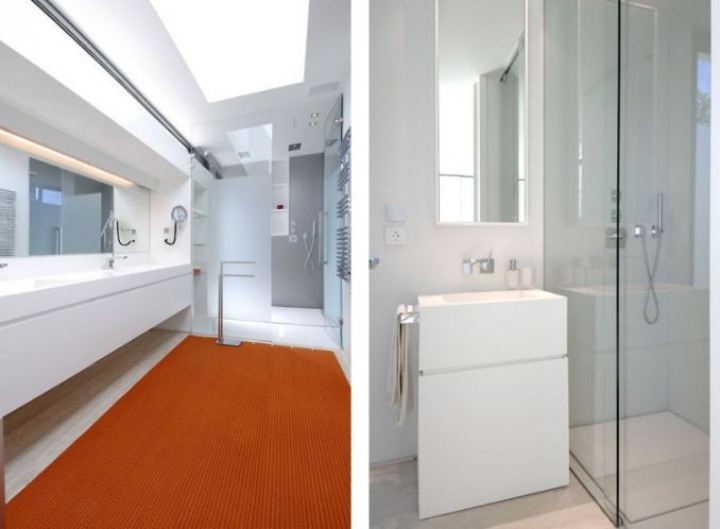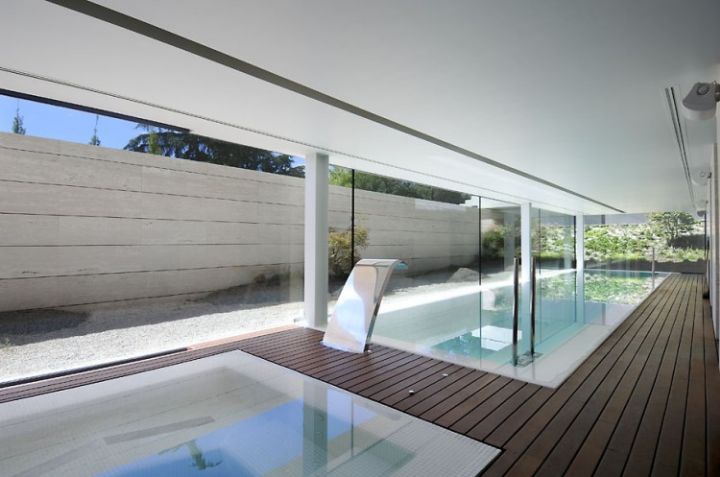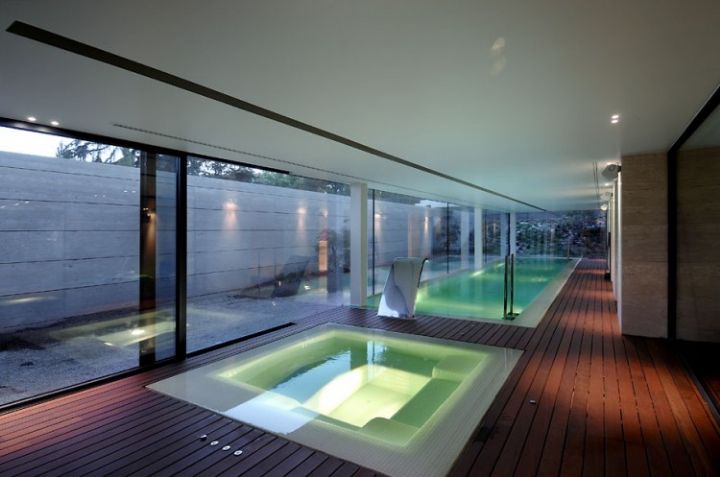 Design, functionality and quality are the main concepts that have agreed to design this house, where elegance, modernity and simplicity are distinguished according to the architecture A-cero.
Read the whole article: Click here