Villa Fabrica Santorini by Yannis Kaklamanis it has been modified: 2013-07-18 di
The complex of buildings was constructed and used in the past for the production of wine and tsipouro and spaces of the structure then served for the various processes of making and as a warehouse. Small rooms, in which was pressing the grapes, are connected to a space of double height, where they had placed the barrels.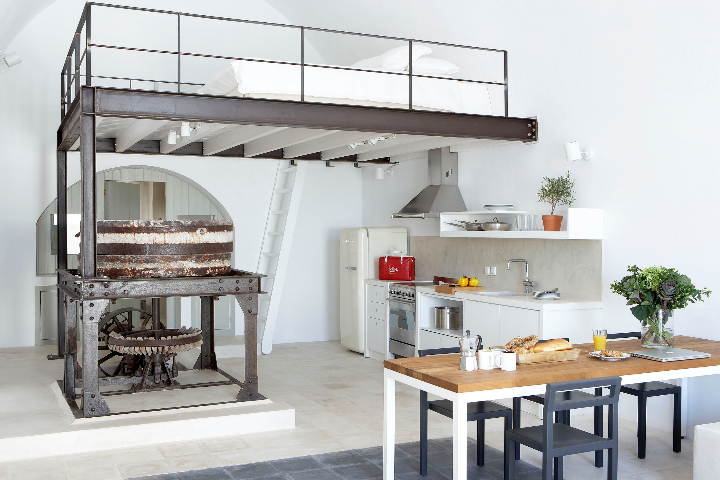 The various elements of the assembly are grouped around a courtyard and create such an organization of space similar to that of a theater. Some buildings are reminiscent of the caves and hiding their forms, others are expressed in cubic. Local architectural elements such as domes, arches, thick walls and small windows make up the complex geometry and shape of the buildings. The morphology and the vernacular architecture of the buildings in combination with some contemporary elements and endless views bring extraordinary experience of living spaces of an old building in new guise.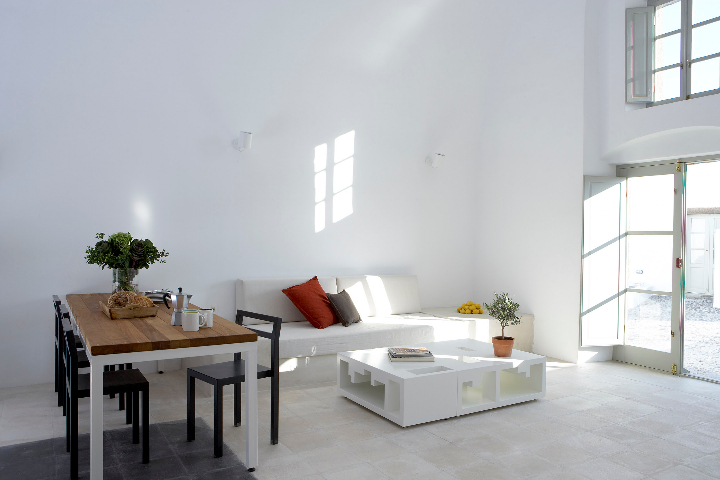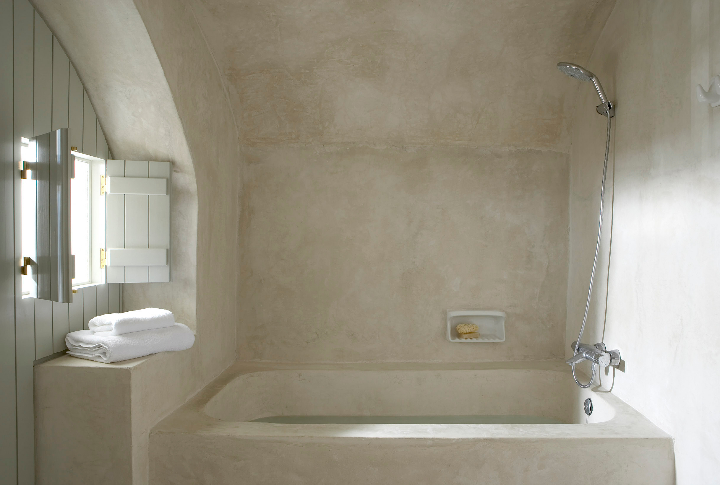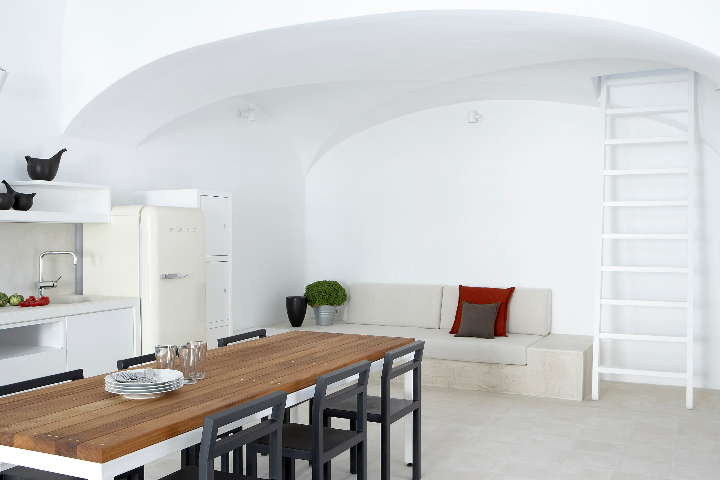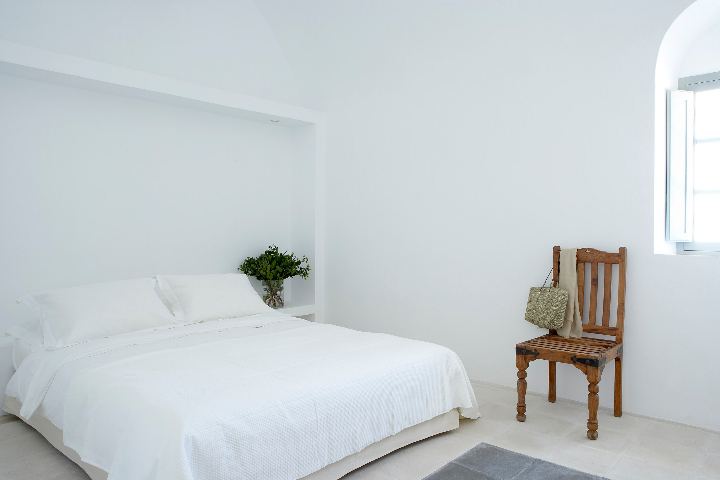 The result of the restructuring that has strictly maintained the original structure of the buildings, is a luxury condo with four independent units but connected through the outdoor areas. Materials and techniques of local traditional concrete floors as brilliant encounter a modern, minimalist design by Loft. Villa Fabrica evokes an atmosphere introverted, intimate and open at the same time towards the outside, with amazing views on the island of Santorini and the sea.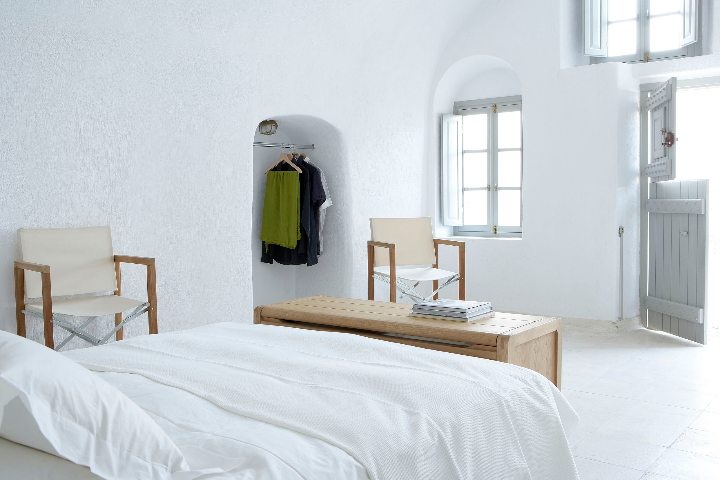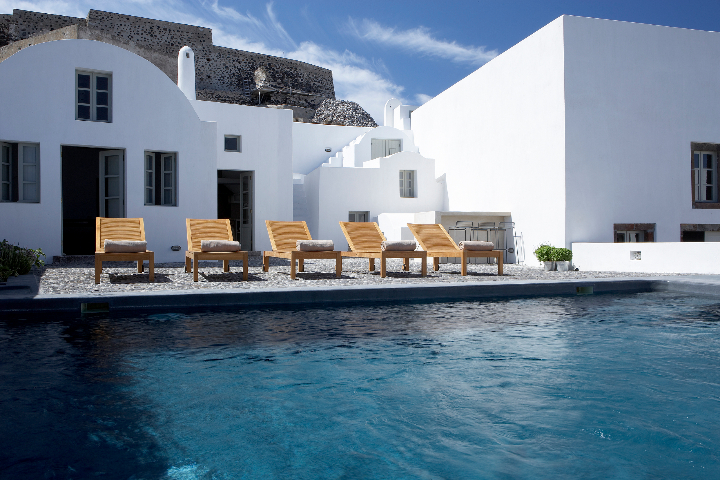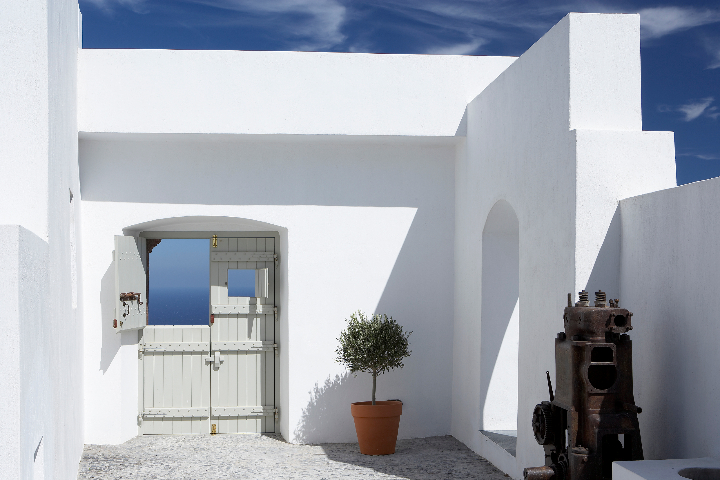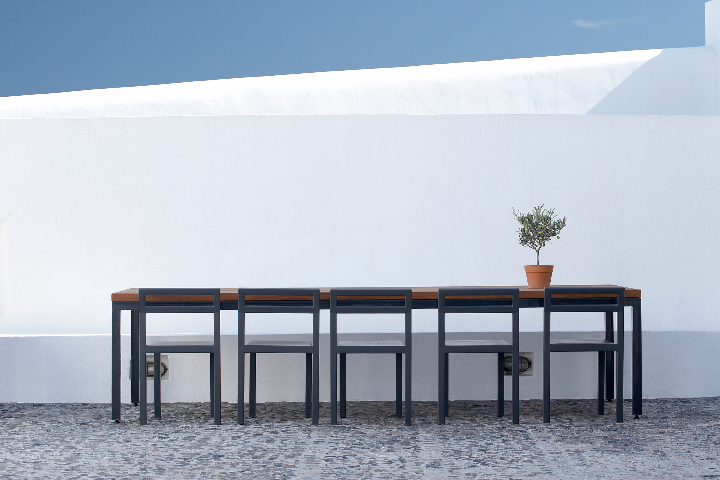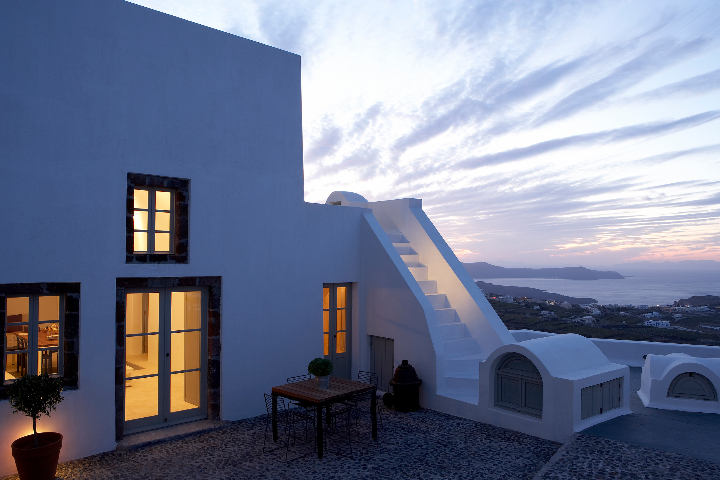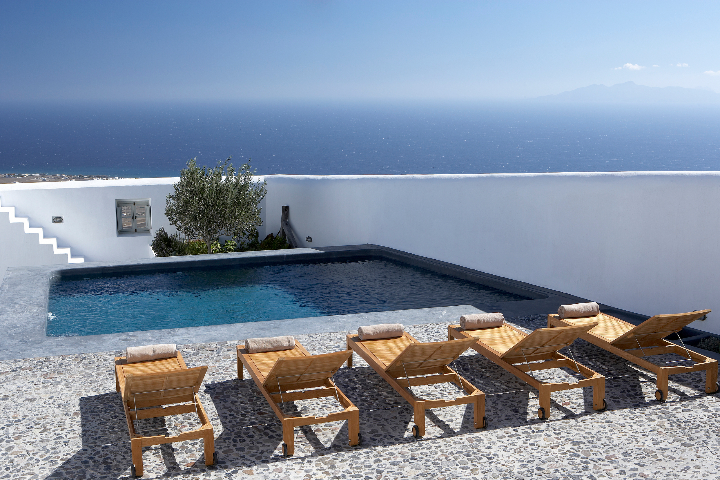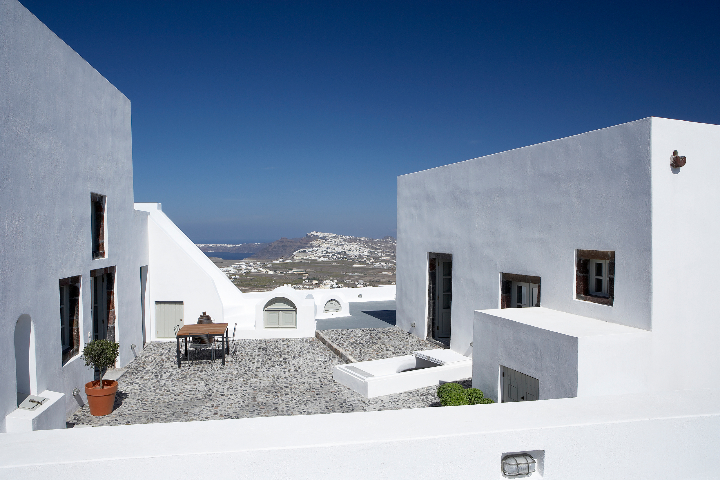 photo credits: www.villafabrica.com
Source: www.urlaubsarchitektur.de