Victor Vasilev / renovation of a building in a contemporary years' 90 Avenza Carrara
it has been modified:
2013-10-22
di
Victor Vasilev Architect and Designer of Bulgarian origin and Milanese of adoption has recently occupied the renovation of a construction years' 90 located at Carrara Avenza, In the province of Massa Carrara, with the collaboration of Mattia Susani, Valerio Pascuzzi and Mauro Soldati.
From the original building, somewhat anonymous, the client wanted to be able to recreate an essential and contemporary environment that would provide all the comforts albeit in a space simple and minimal.
After careful analysis and evaluation, the architect Victor Vasilev has given identity and personality building, managing to combine technological complexity and formal. Under the guidance of the geometry, material, light and functions they were merged into a space where nothing is left to chance and where attention to detail emerges strongly, giving the property an indisputable visual consistency and practice.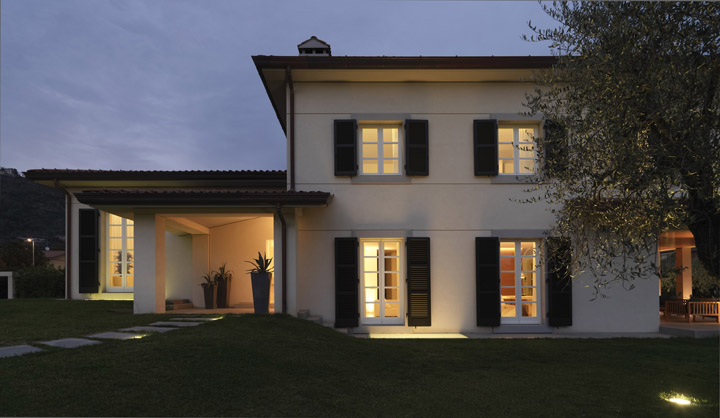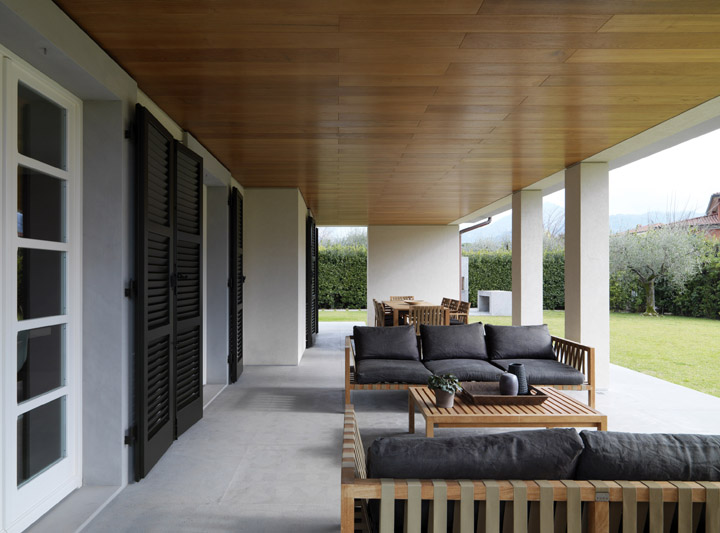 The house is on three levels.
On the ground floor is the living area opens. In this space environments lounge, dining room and kitchen flow into each other seamlessly. The original structural unevenness thus become a unique opportunity that the architect uses to propose Vasilev sculptural functional systems, which aim to enhance the quality of the stone used for coatings. Equally clear the choice of materials used: classic travertine, black marble and teak. The indirect light complete the final design, creating a unique drape.
A series of steps in natural stone, which appear as if suspended in the air, leading to first floor, Where the sleeping area. The master bedroom is a space of 40 square meters in which there is a clear separation with bath and walk-in closet. The clever use of the fifth wall, in addition to ensuring a homogeneous distribution of artificial light, provides the intimacy of the different functional areas. In the bathroom the bench travertine is the element that best represents the spatial continuity. The double sinks that is supported has been custom made to "liberate" the view of the awkward presence of valves and accessories.
The basementFinally, it is dedicated to relaxation: here are the audio & video area and a space reserved for the well-being. The wide staircase leads to a mini swimming pool, now the protagonist of this space. Inserted into the floor, it is delimited by a "throat" for the collection of the water and has a sophisticated system of hydromassage. The space is also equipped with a hamam and a double shower.
"Clients often - says architect Victor Vasilev - live in fear of being somehow" forced "to give up their way of life to be able to enter the temple of domestic architecture. I believe that the success of the project lies precisely in its ability to find solutions to all the functional and aesthetic requirements and, above all, they can last over time. "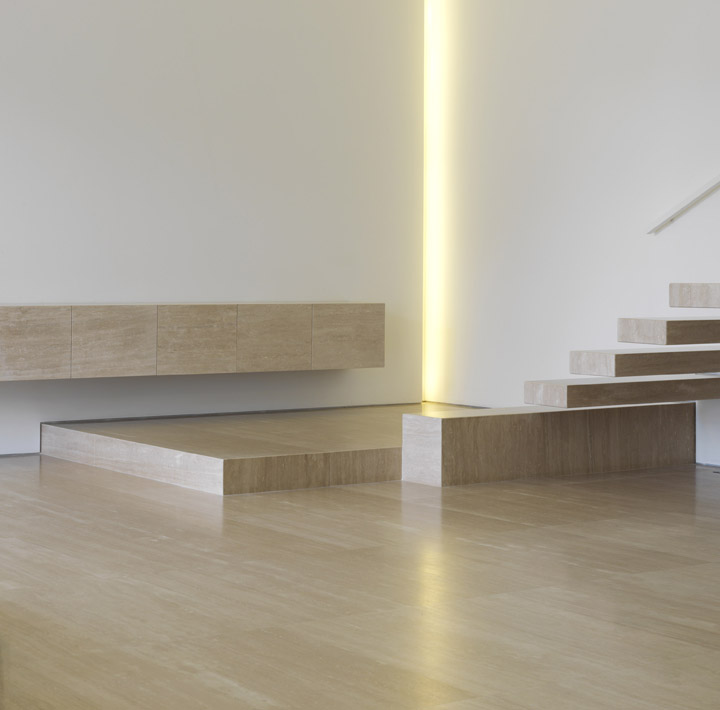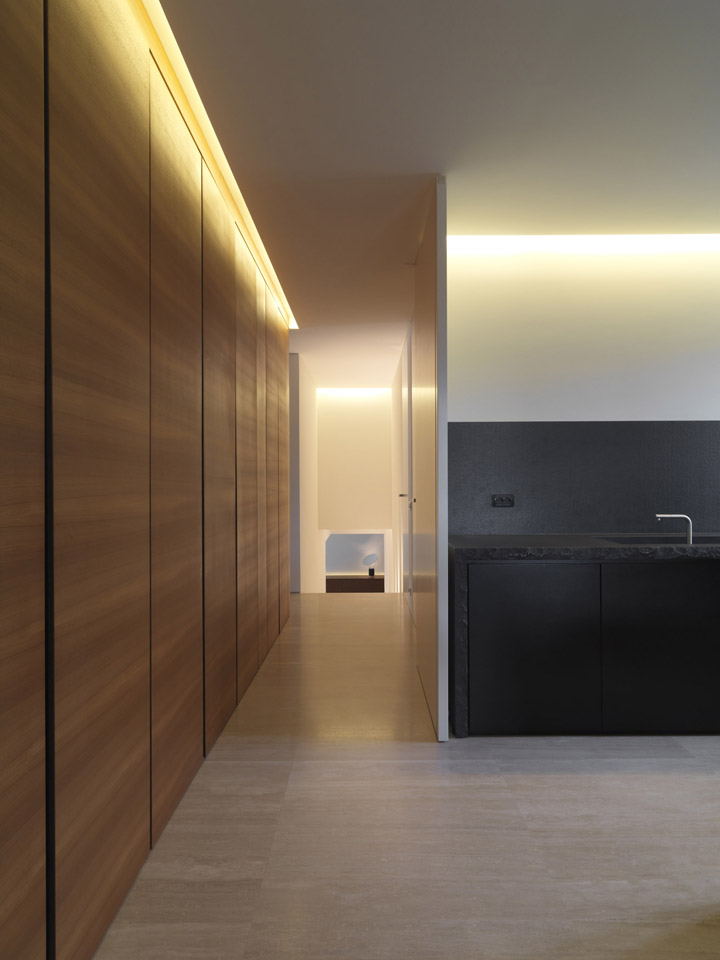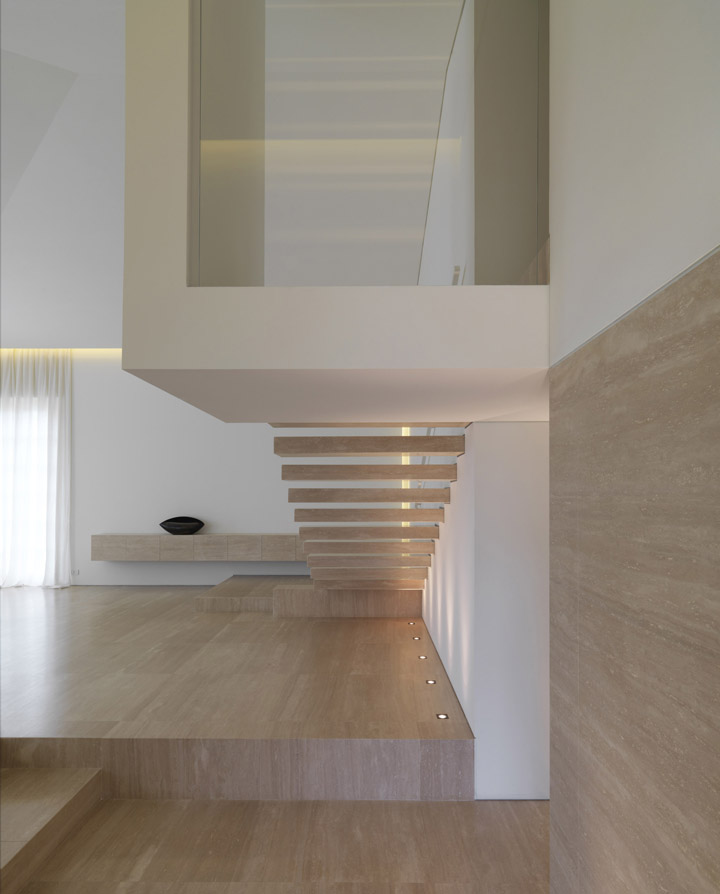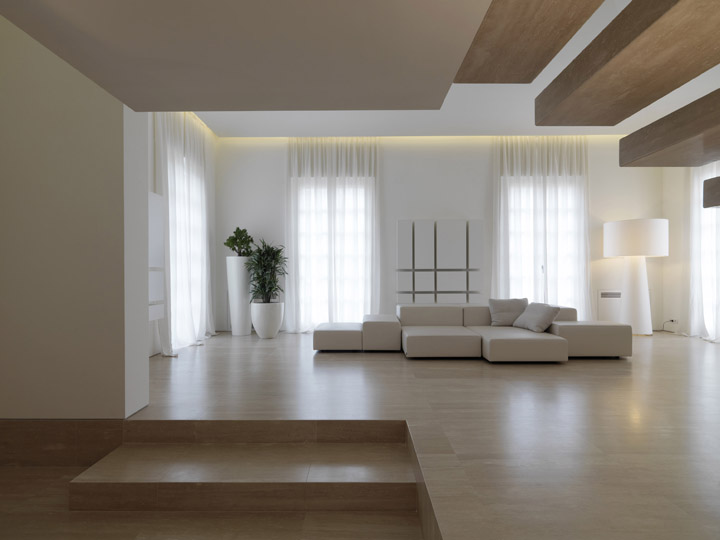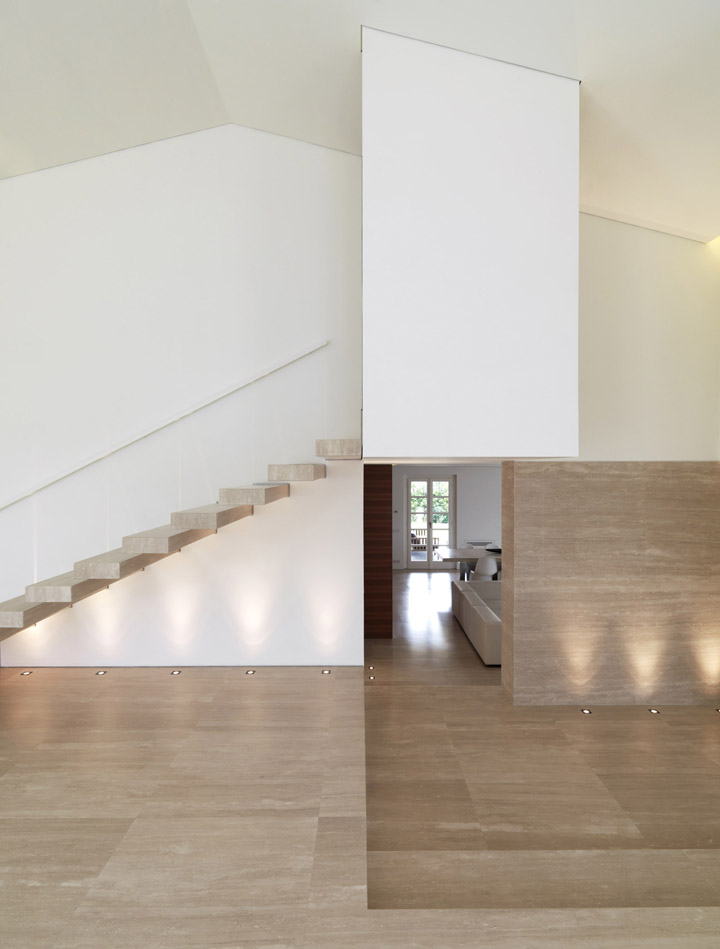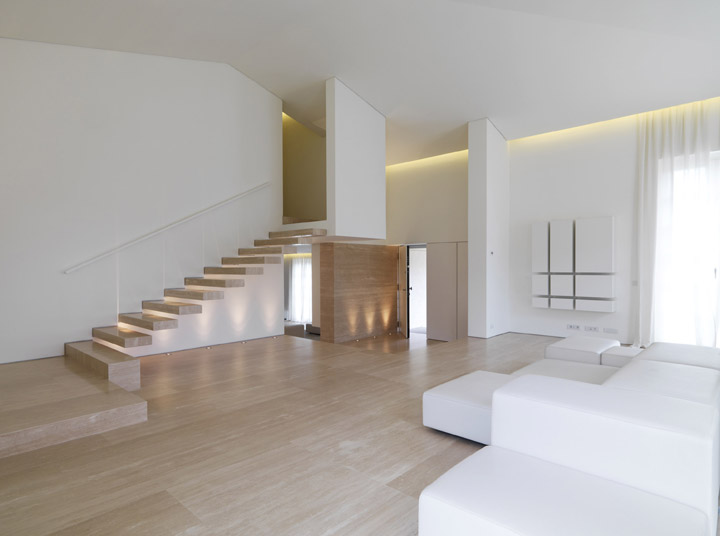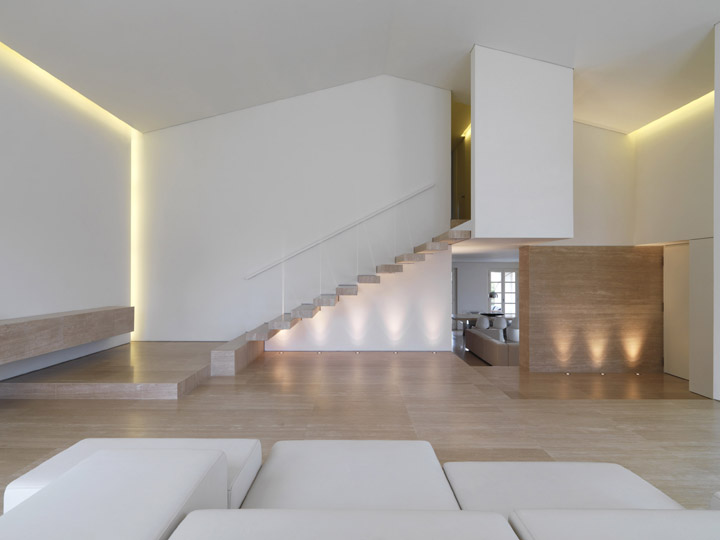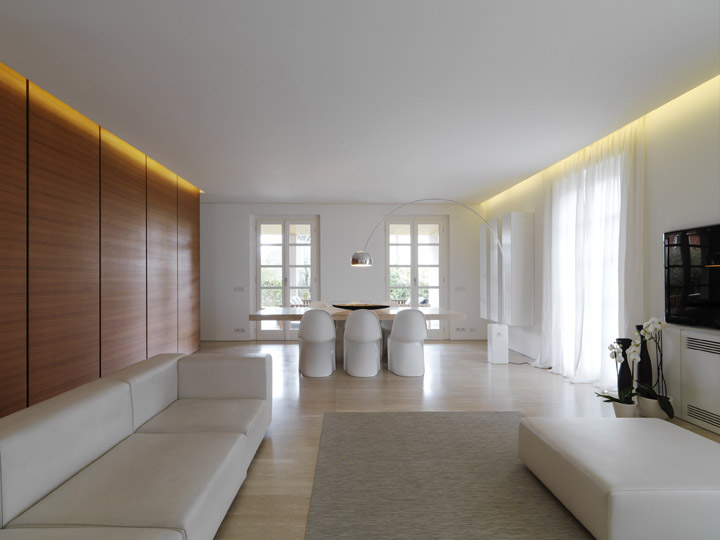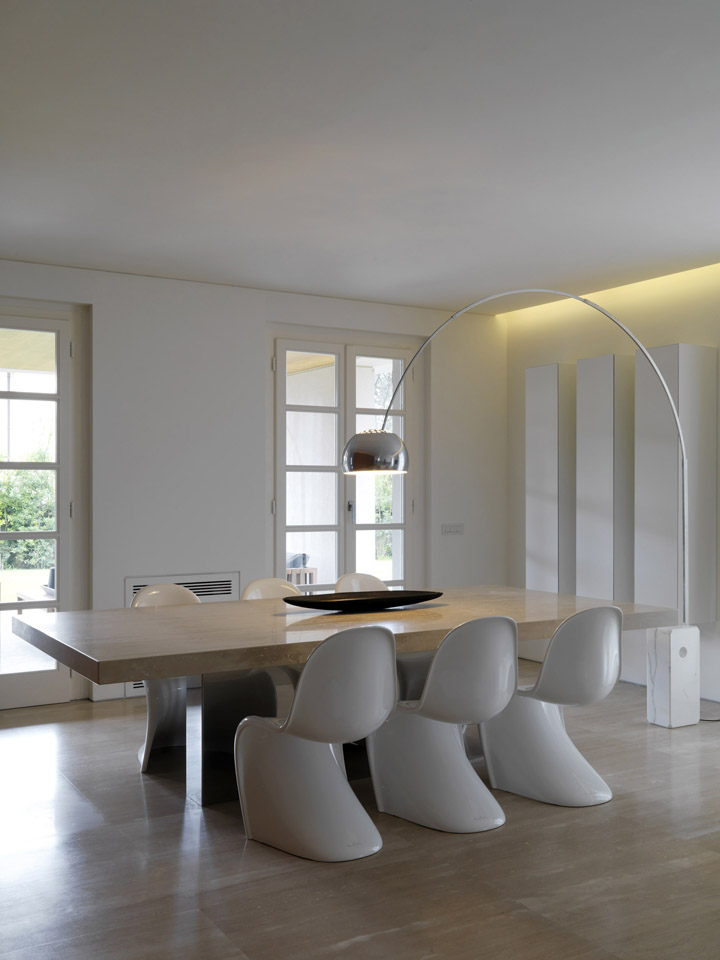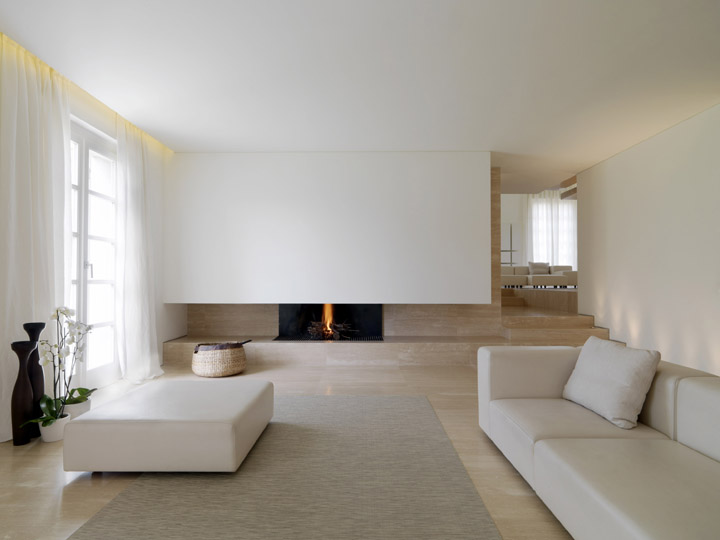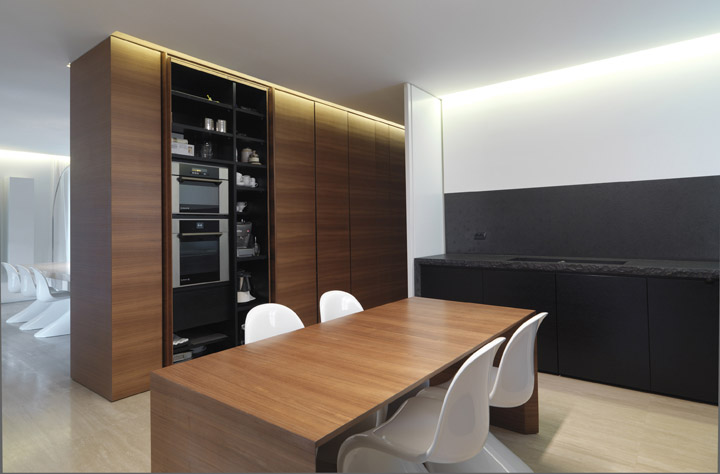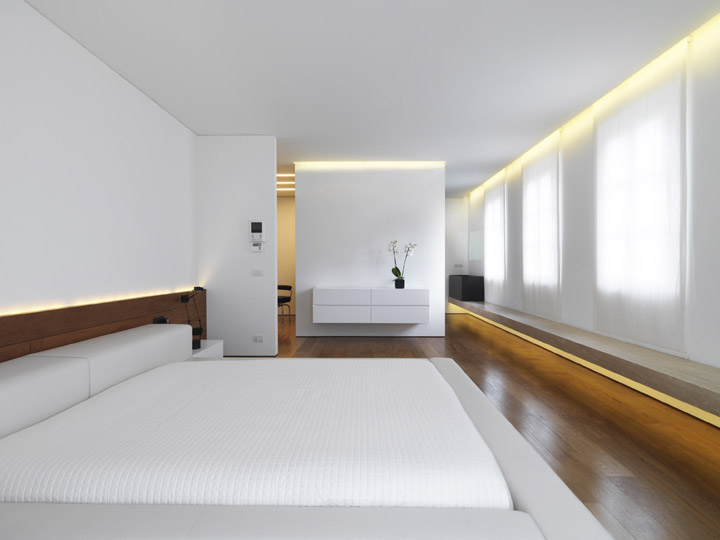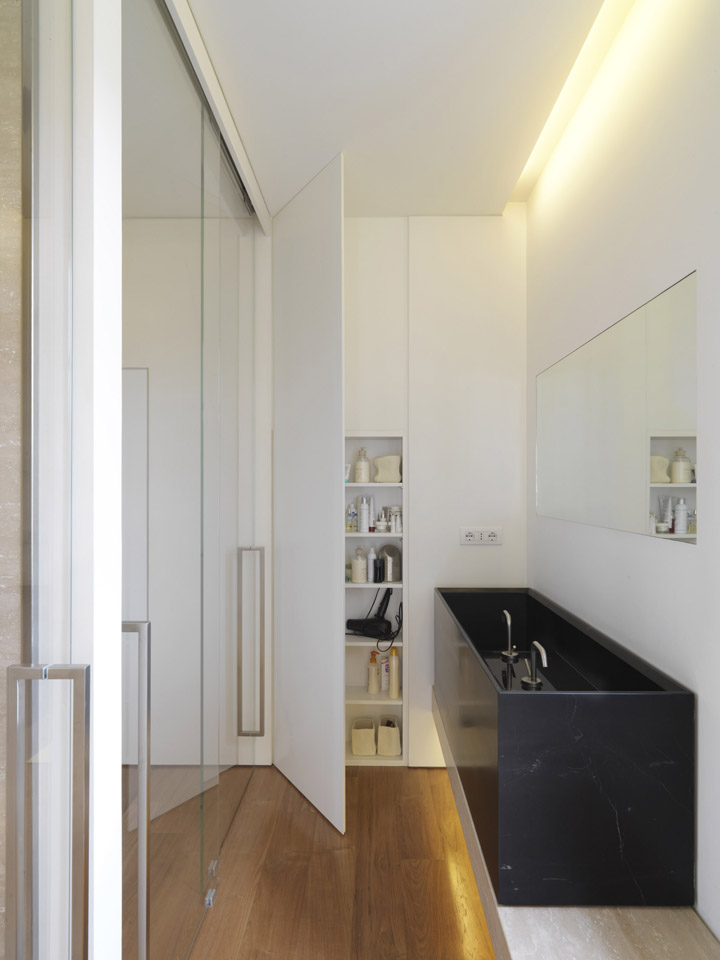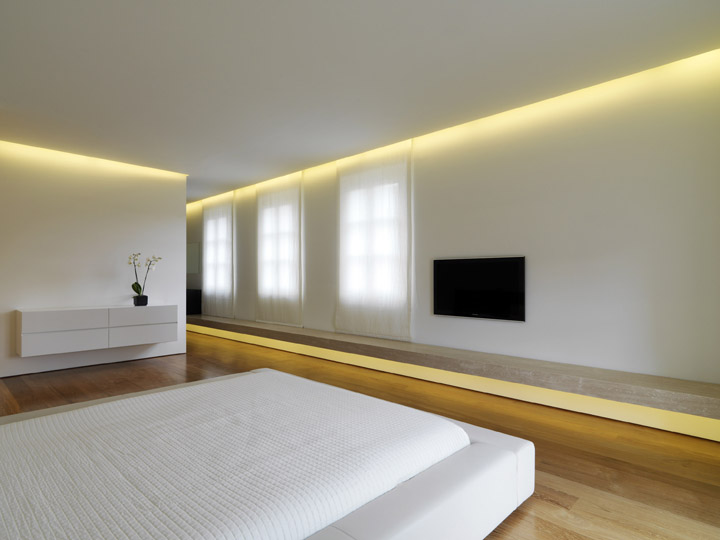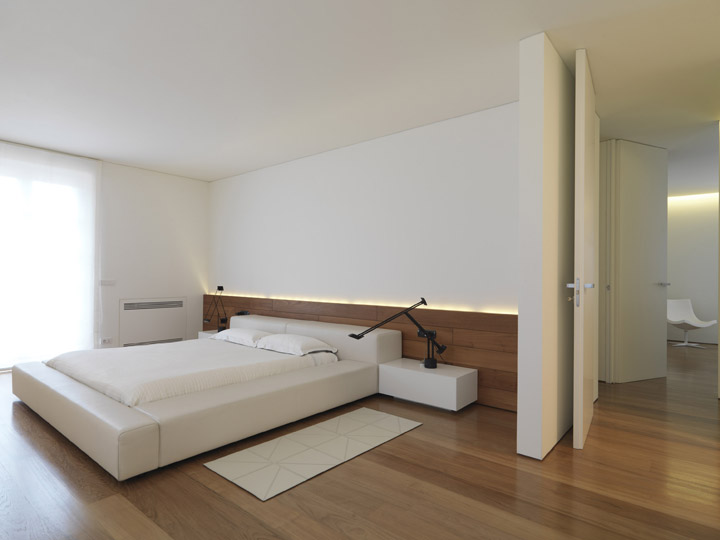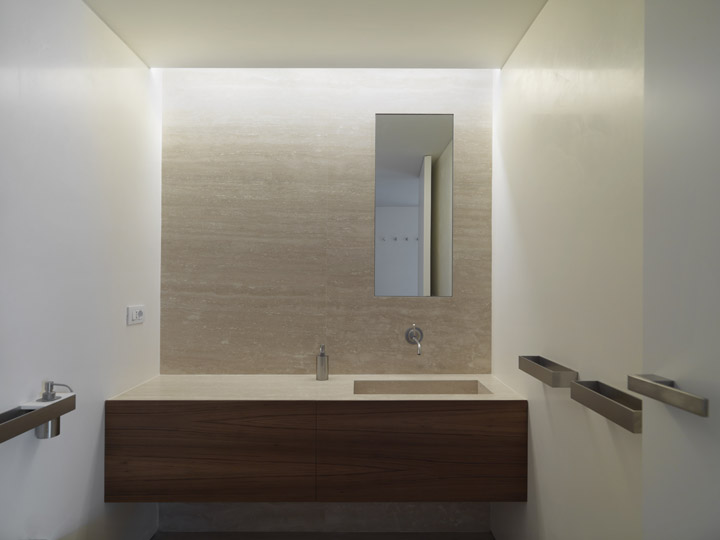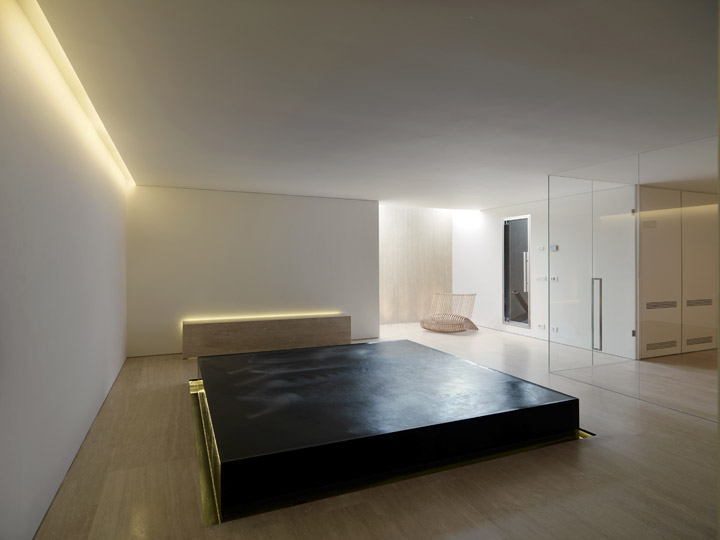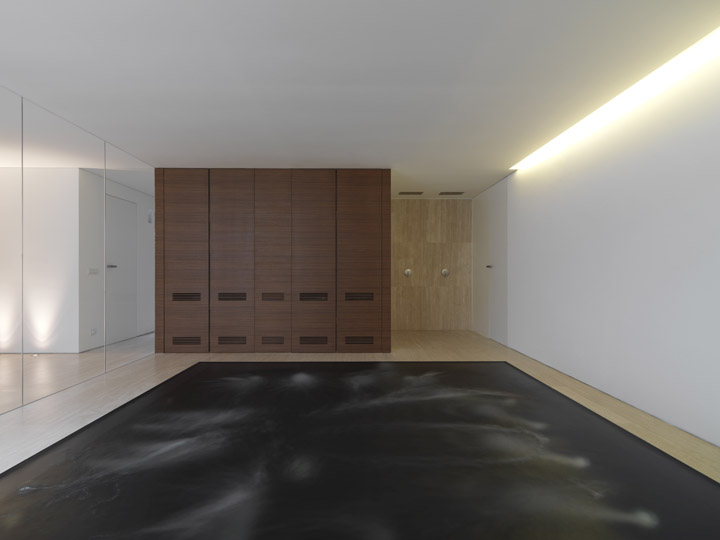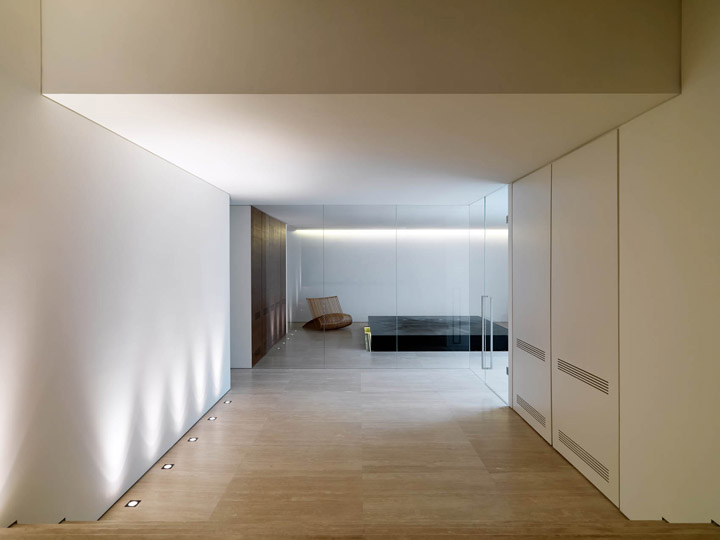 DATASHEET
PROJECT: Victor Vasilev collaboration with Mattia Susani, Valerio Pascuzzi, Mauro Soldati
MUNICIPAL PRACTICES: Studio Fornaciari & Brancadoro
UNDERTAKING: Construction company Vignali
HEALTH AND TAPS: Ceramica Flaminia, Zucchetti, Antonio Lupi, Makro
IDROMASSAGIO & CLIMATE: Gianrossi
LIGHTING: Viabizzuno, Flos, Artemide
ELECTRICAL & SECURITY: Ponzanelli
FURNITURE TO MEASURE: Riccardo Pieretti
COATINGS IN STONE AND WORKS FROM MARMISTA: GEMEG, Priest Marmi, Bevels
FURNITURE WITH: Living Divani, Vitra, Cassina, Cappellini, Roda