UNStudio / Hanjie Wanda Square shopping center in Wuhan, China
it has been modified:
2014-01-27
di
Hanjie Wanda Square is an upscale shopping mall that houses shops of international brands, world-class boutiques, eateries and cinema, located in the Wuhan Central Culture Centre, one of the most important areas of the city of Wuhan in China.
The approach UNStudio for the design of Hanjie Wanda Square combines elements of contemporary and traditional at the same concept.
The concept of synergy is essential to all components of the design; The fluid articulation of the building, the design of the facade and its dynamic design content, the internal language that guides customers from central atria to the upper levels.
The interior is built around the atria North and South, creating two different atmospheres, but integrated. The lobby North is characterized by warm materials of gold and bronze that reflect a culture, traditional identity. South atrium instead there are materials with silver and gray shades that reflect the identity of the city and its urban rhythm.
Both atria are crowned with skylights with a funnel structure that connects the roof and the ground floor, in addition to integrating the panoramic elevators. The design of the building is focused on achieving a dynamic that reflects the handcrafted combination of two materials: polished stainless steel and patterned glass. These two materials are made in nine spheres of different shape, but standardized. Their specific positions in relation to each other to recreate the effect of movement and reflection in the water, or the folds sensual of silk fabric.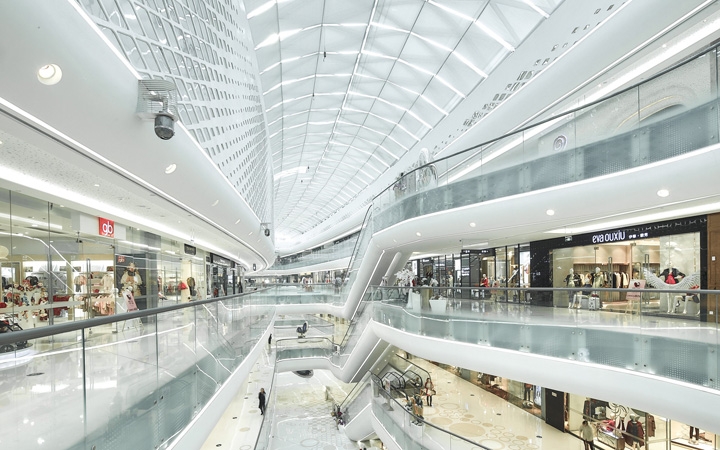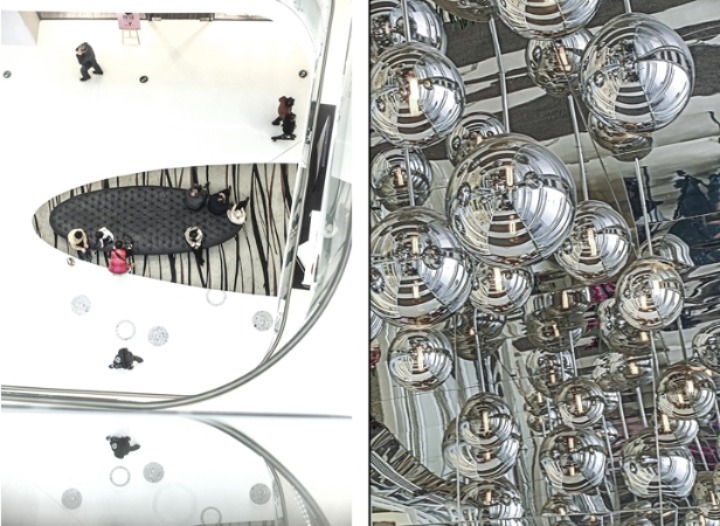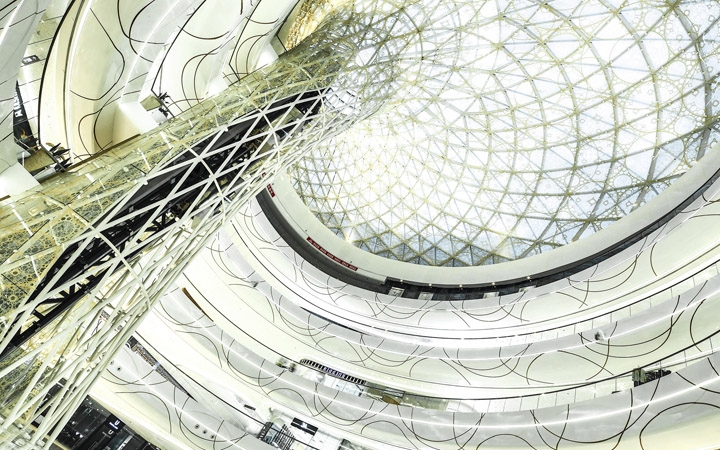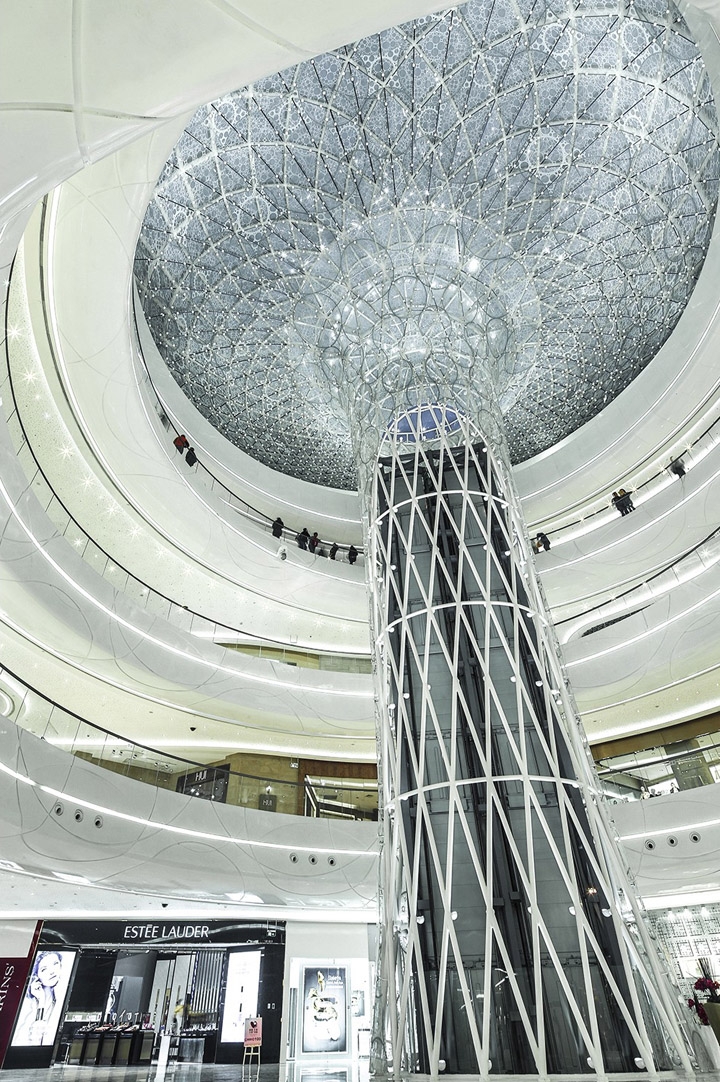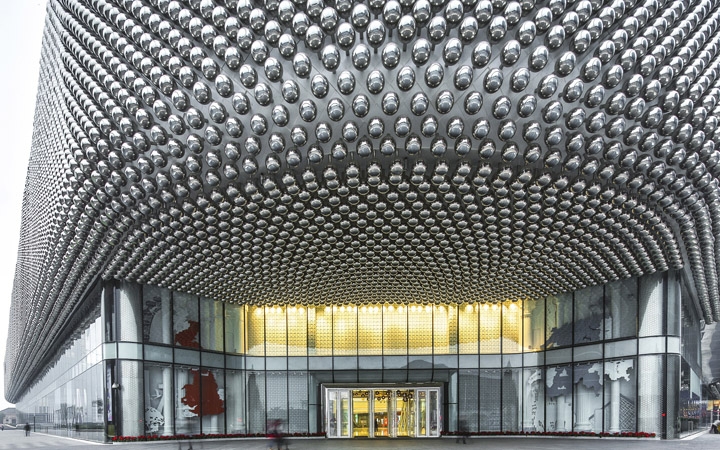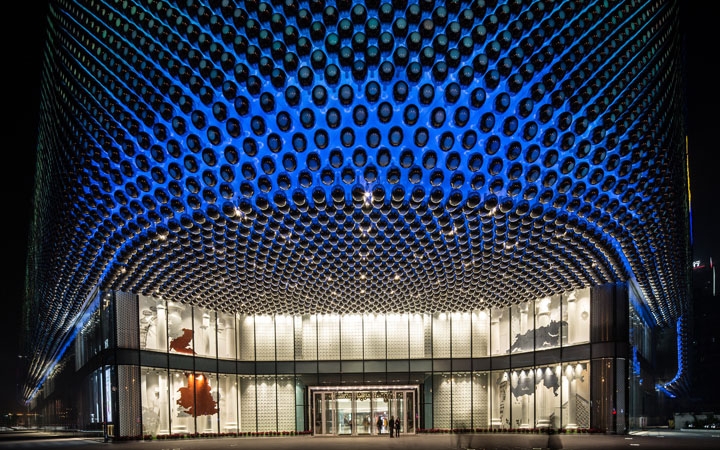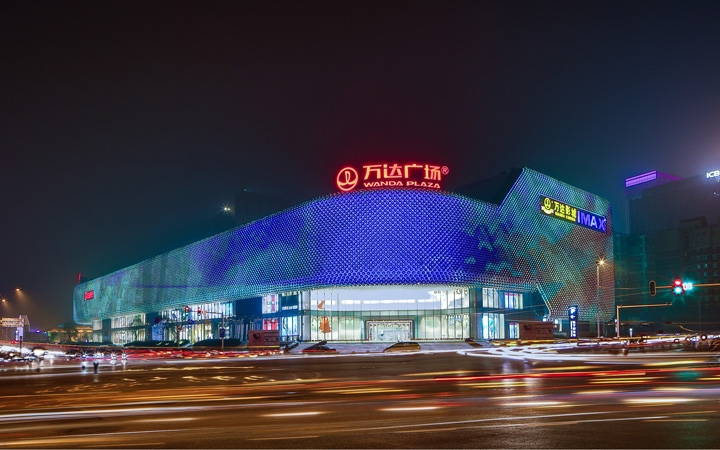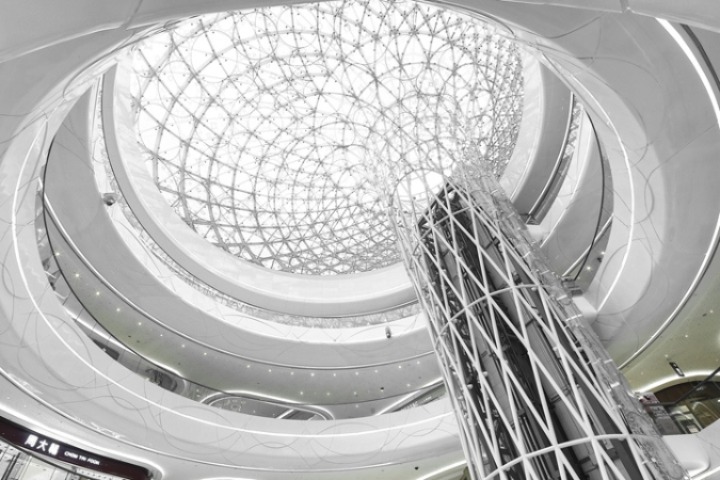 More information about: www.unstudio.com