A forest in the Austria Pavilion at Expo Milano 2015
it has been modified:
2015-08-17
di
In response to the theme of this year's Milan EXPO 2015, "Feeding the Planet, Energy for Life", the contribution of Austria pavilion designed by the group team.breathe.austria draws our attention to one of the most valuable resources: the air .
As key components of the biosphere, the air, the climate and atmosphere combine all living creatures on our planet. As such, the air is both a source of sustenance and natural heritage.
The pavilion functions as a prototype to address possible future interaction between the natural environment and urban strategies demonstrating the potential of hybrid systems that integrate nature and technology.
The central element is a thick Austrian forest combined with technical elements in order to create a microclimate. With this core, producer of oxygen and carbon, the pavilion becomes "generating station air", the only building around the EXPO site that can withstand the hot summer without AC Milan conventional.
For designers, these combinations of natural systems and technology will initiate a paradigm shift for the future.
The pavilion was developed by the group of interdisciplinary project team.breathe.austria under the direction of the landscape architect and university professor Klaus Loenhart.
The entire surface of the pavilion is densely planted with 12 ecotypes Austrian forest, ranging from mosses and shrubs to trees up to 12 meters.
In a natural forest, rich in water, cooling occurs through evapotranspiration, ie the evaporation of water from the flora and fauna, as well as from the soil surface. A breathe.austria, however, the evaporative cooling process is technically increased. While the surface of the pavilion is only 560 m2, thermodynamic spray nozzles at high pressure are used to activate the surface of the total evaporation of the vegetation of the pavilion, approximately 43.000 m2. Despite the spatial constraints, breathe.austria manages to create an area of ​​unique climate in the pavilion: a pleasantly cool atmosphere that invites you to linger.
The effective interaction between nature and technology cools the interior space to be 5 7 ° C and replaces the conventional air conditioning. The pavilion produces 62,5 kg / h of oxygen, sufficient to 1.800 visitors. On the surface of 560 m2, breathe.austria achieved the equivalent of a forestanaturale much larger.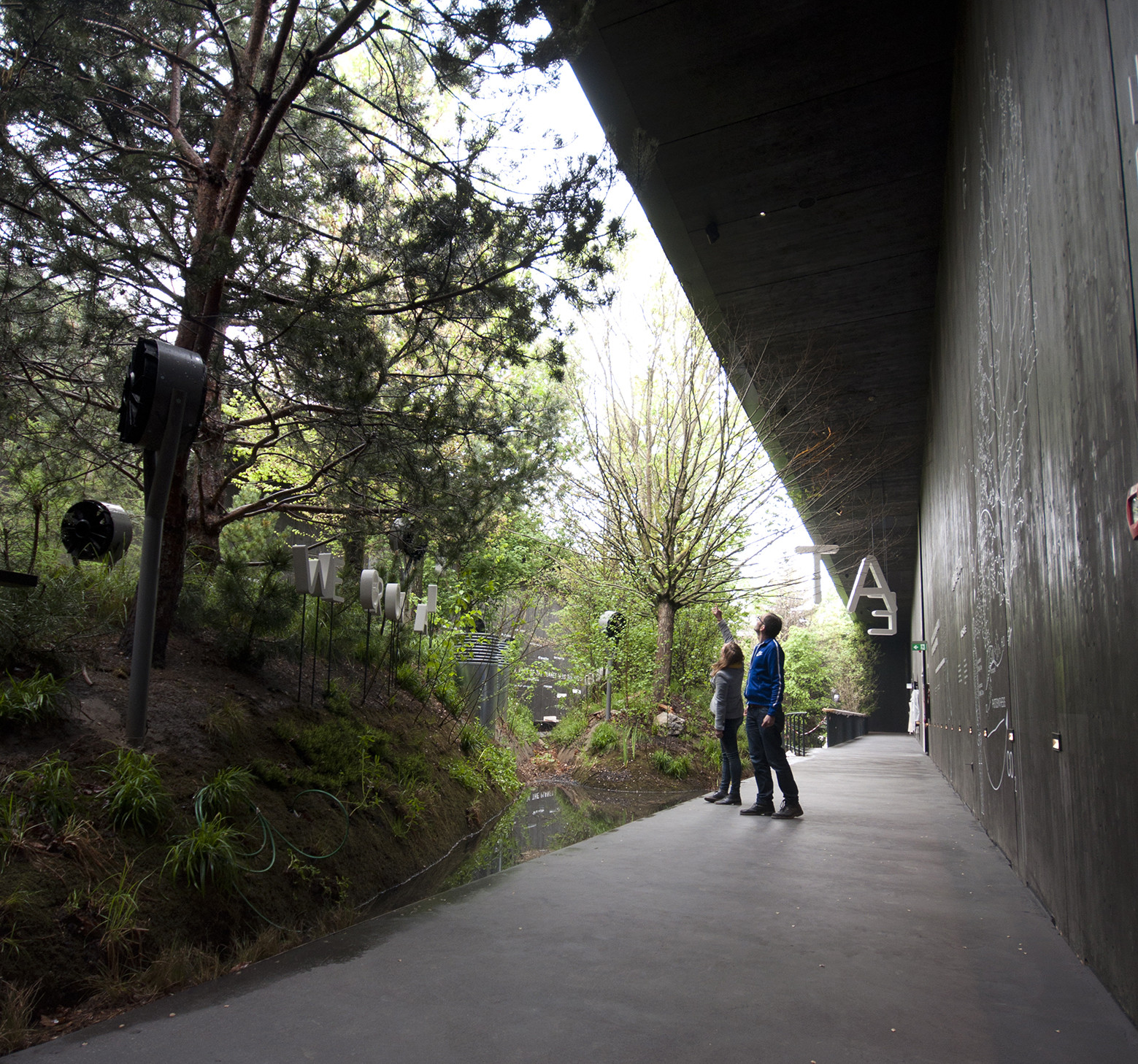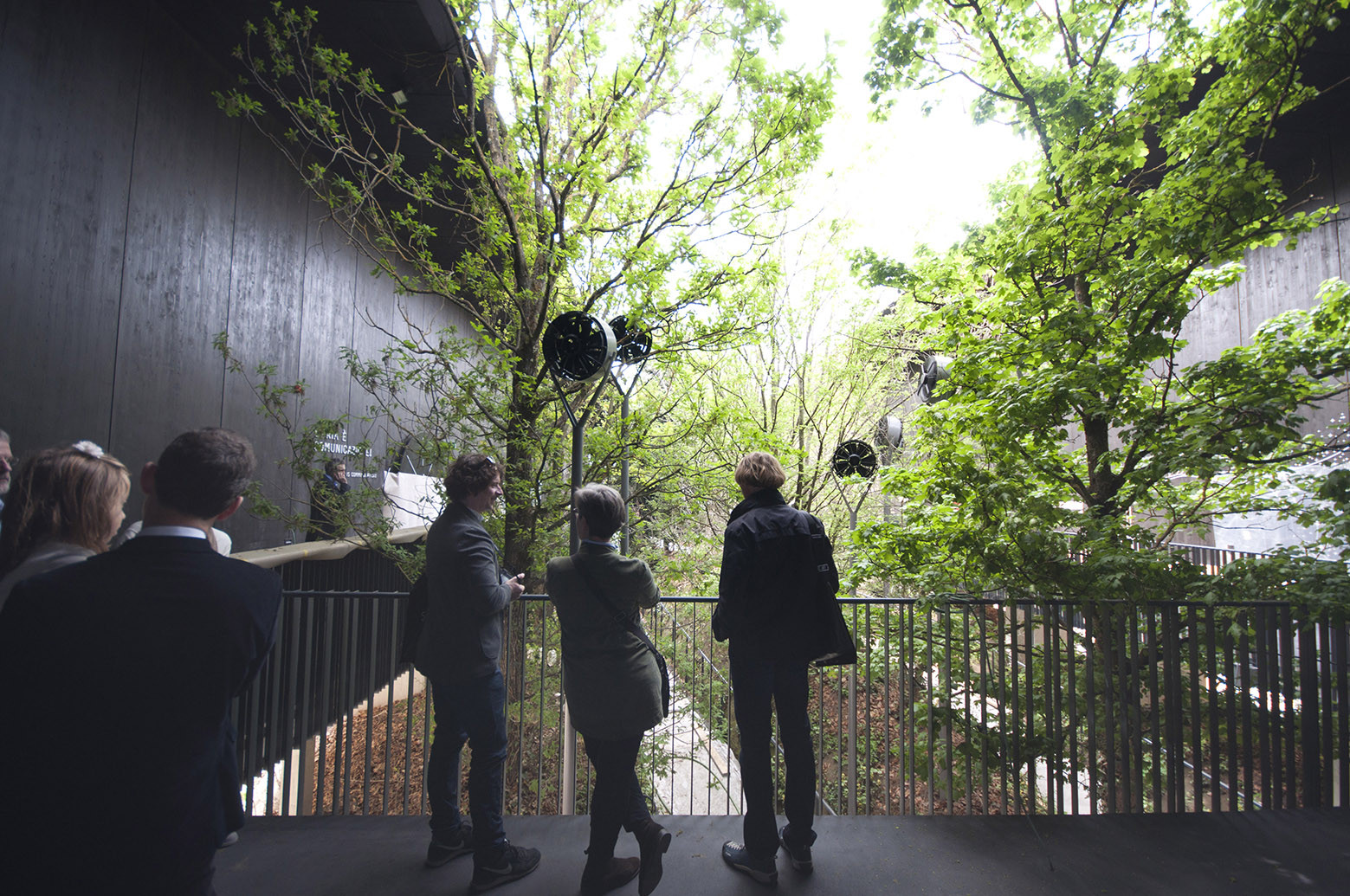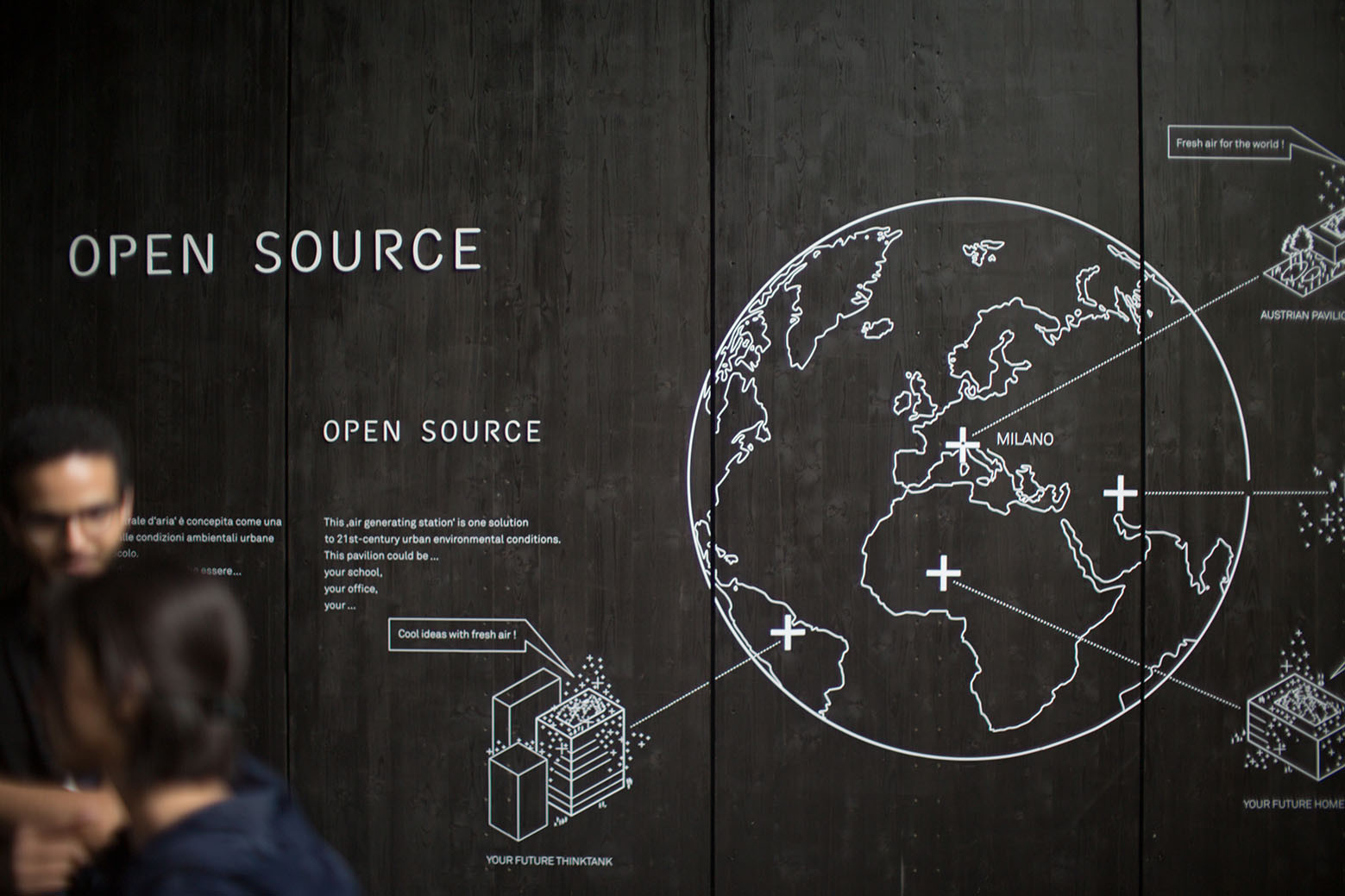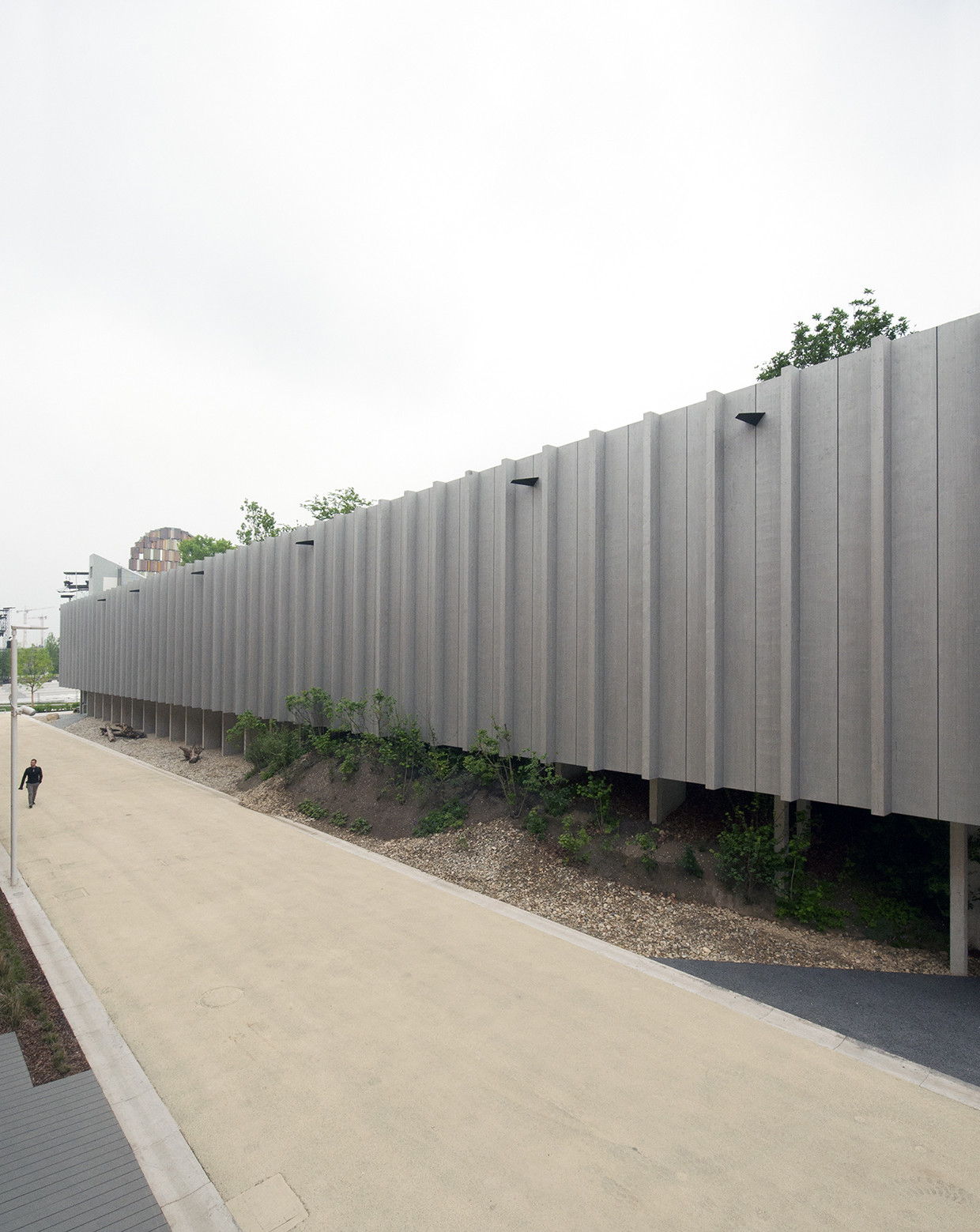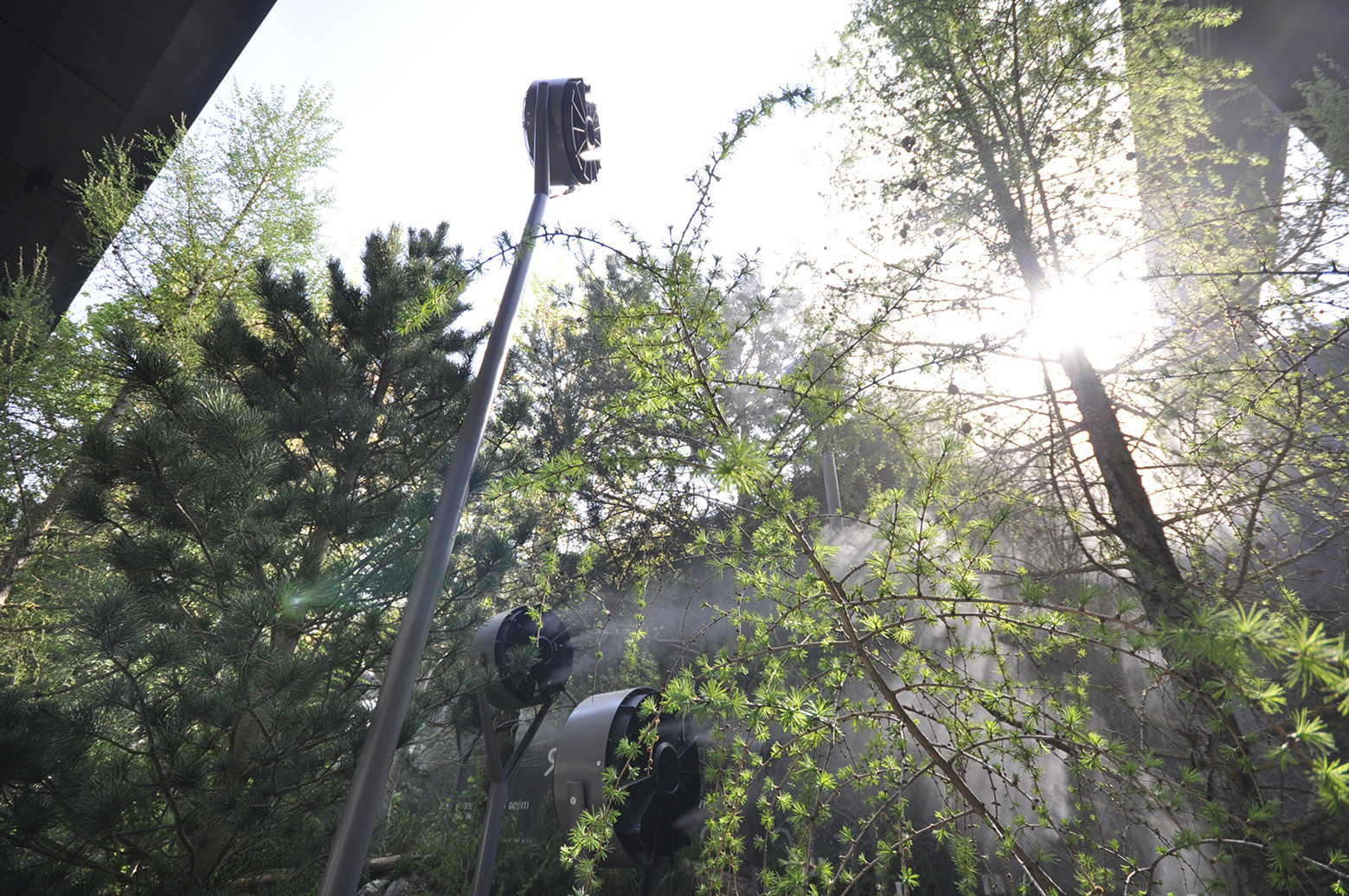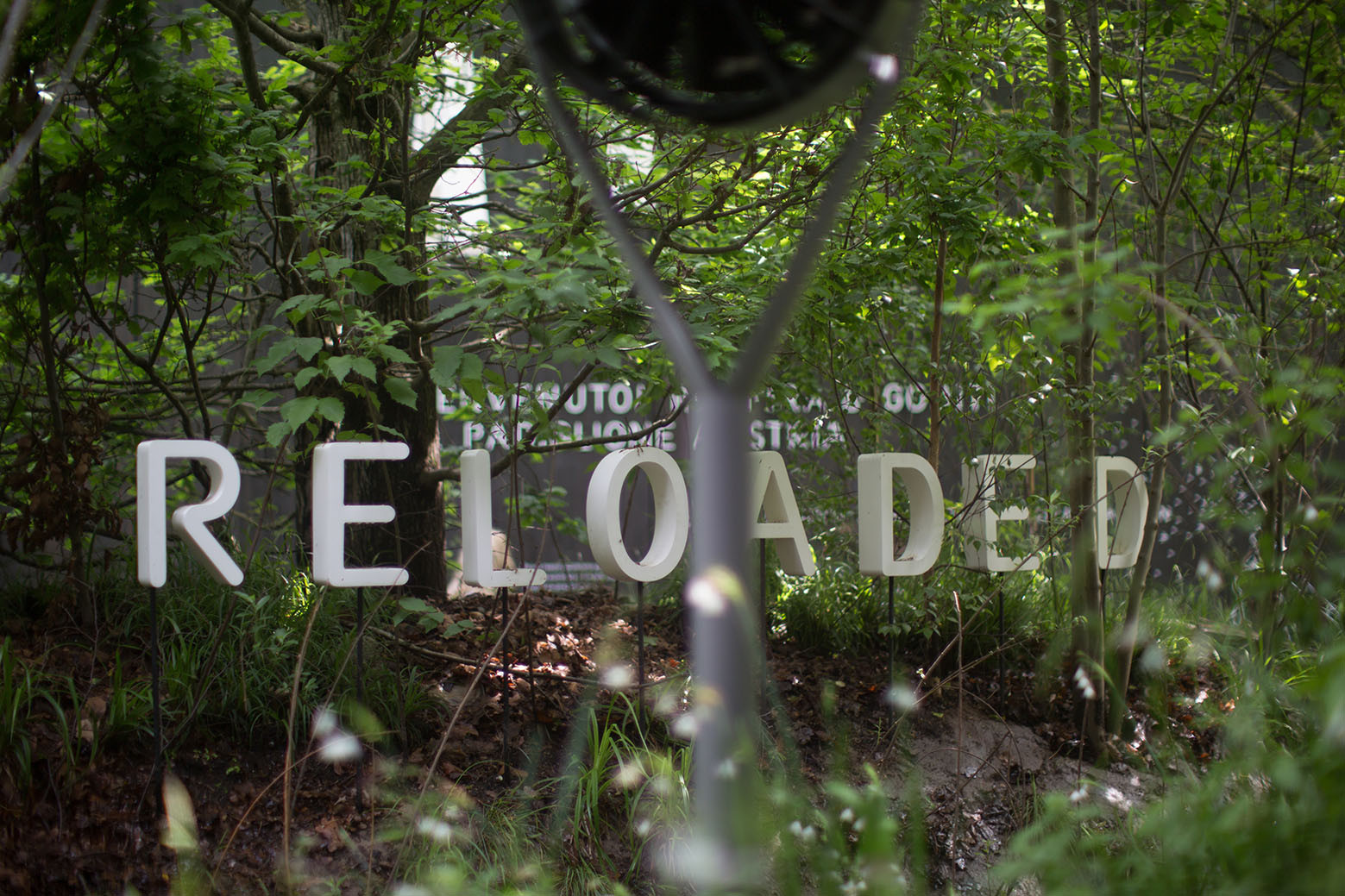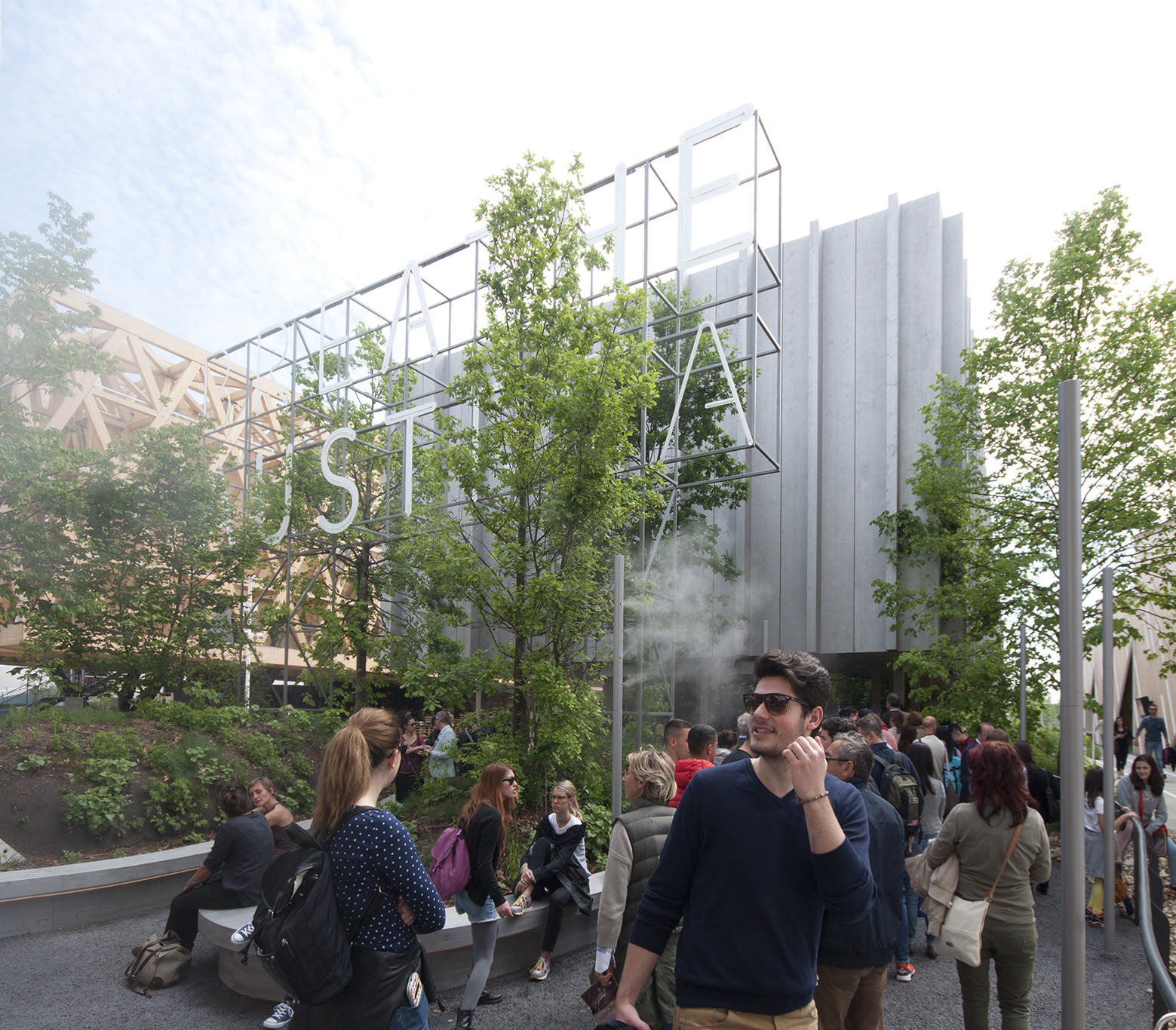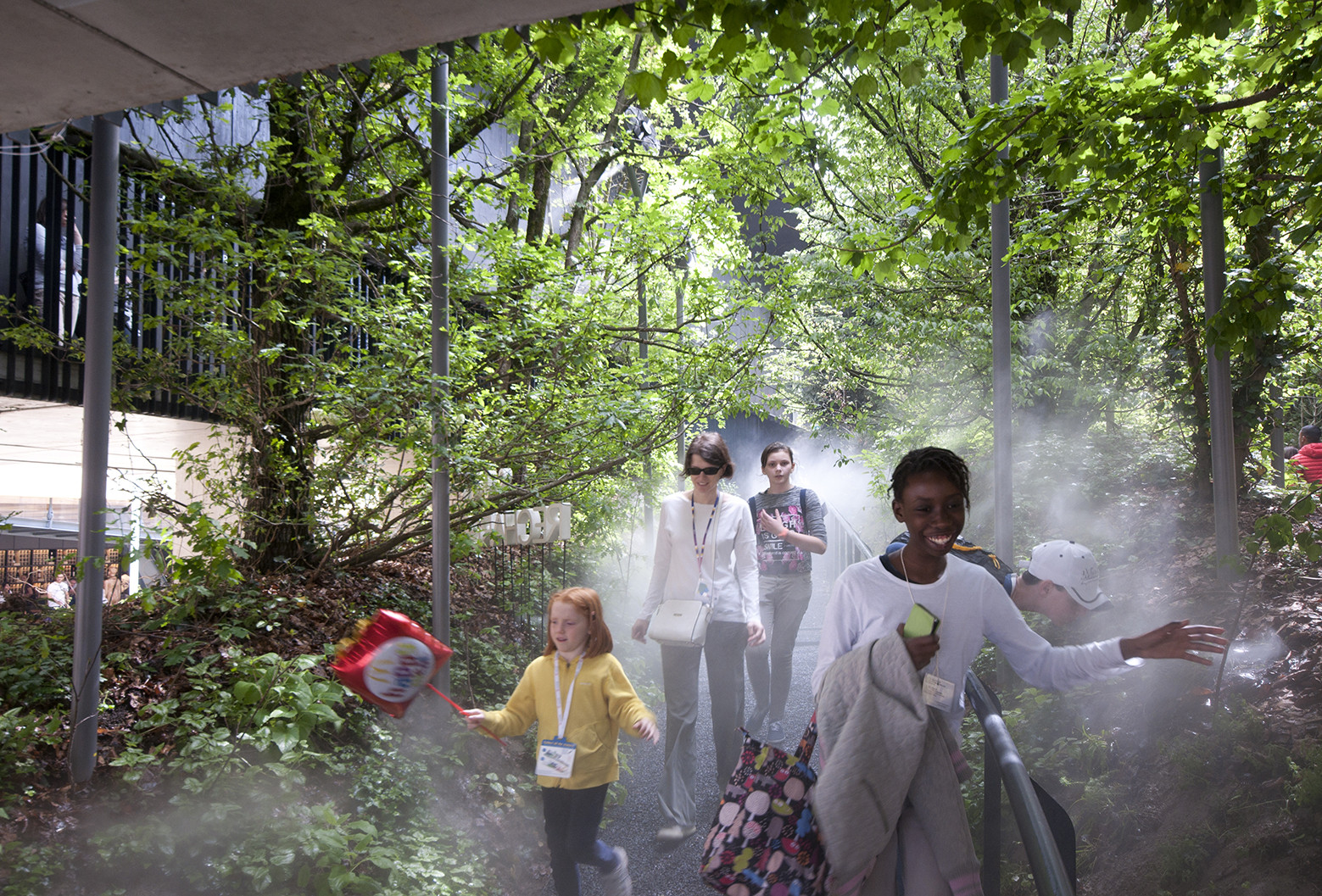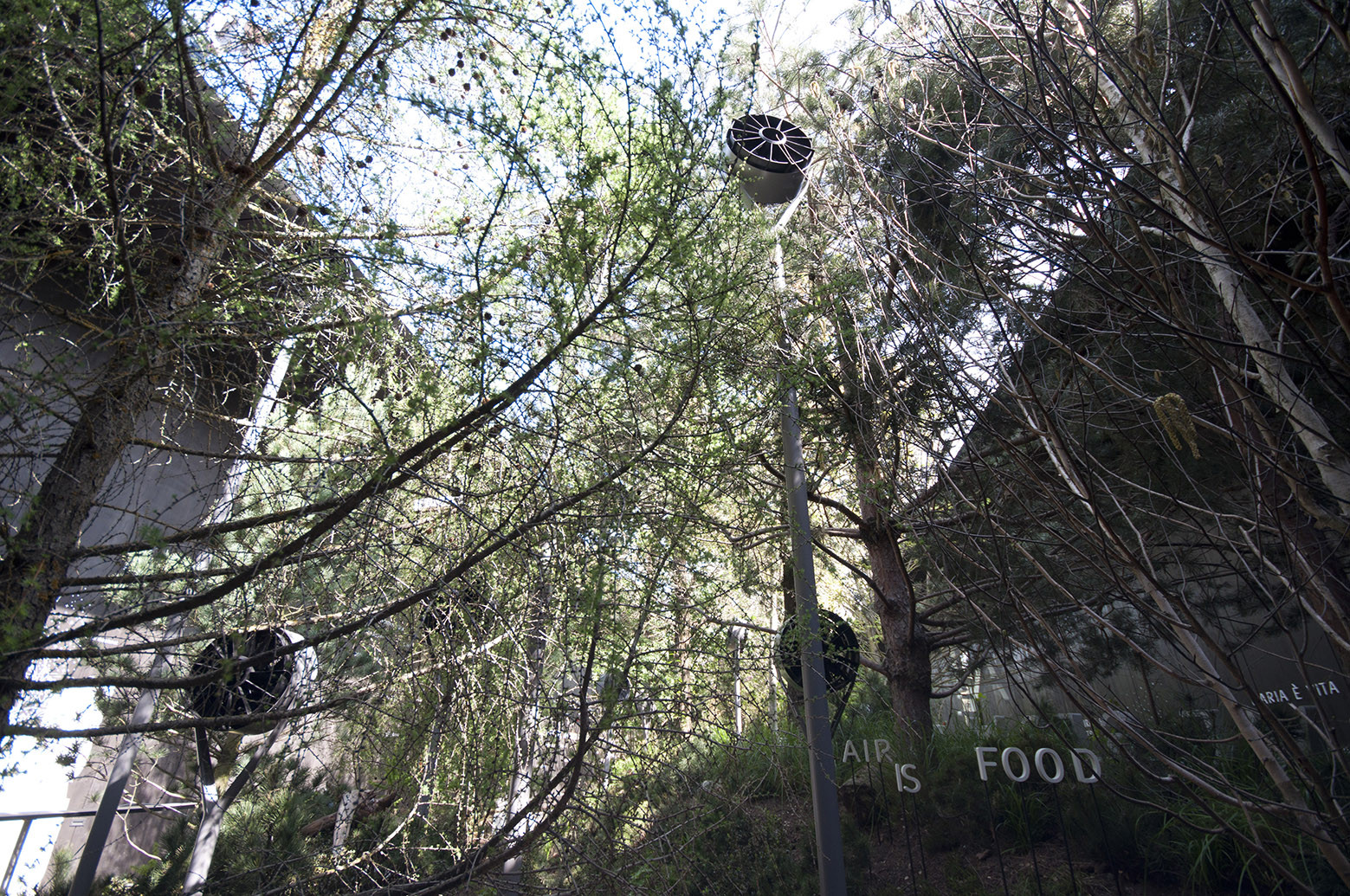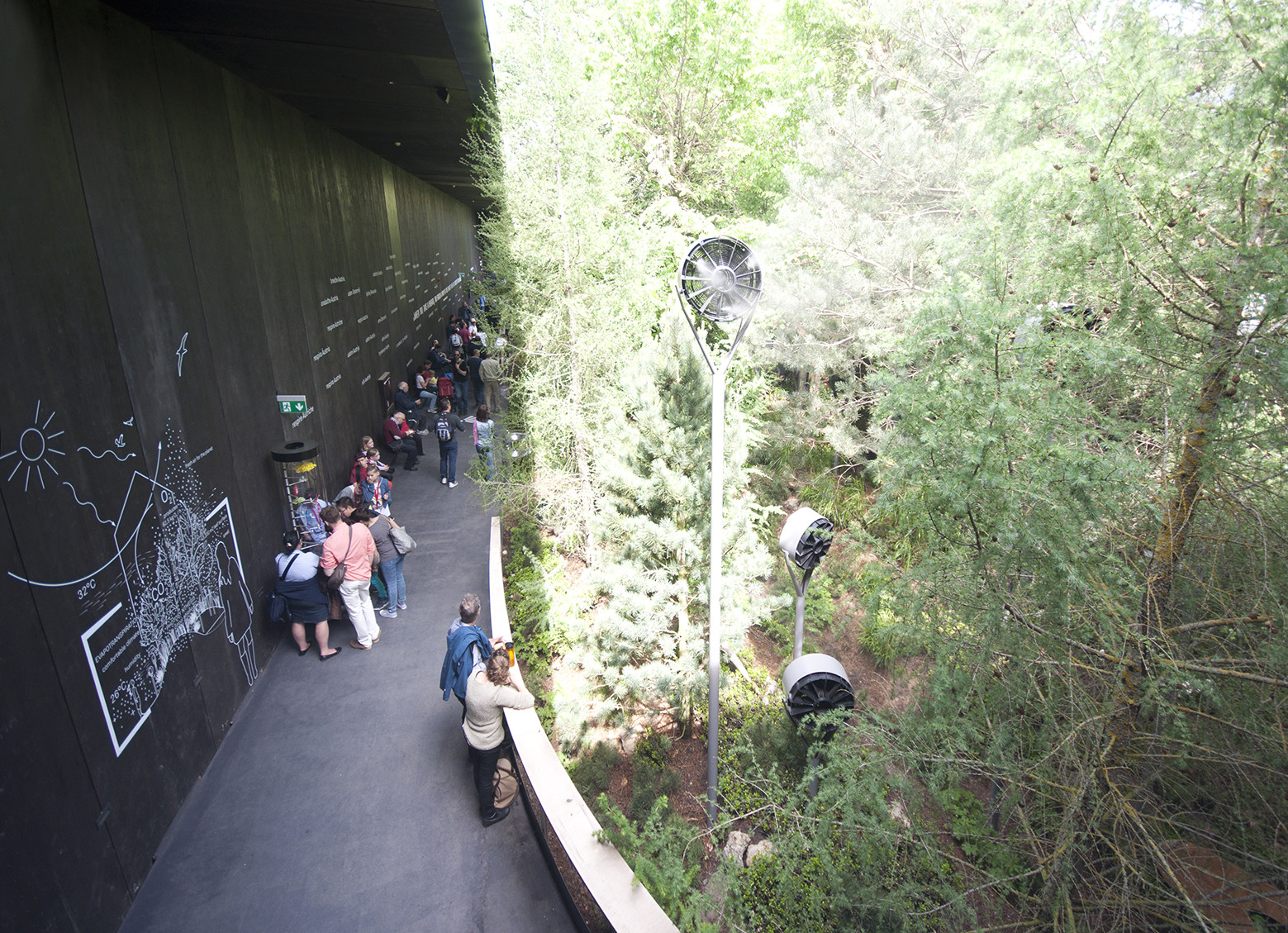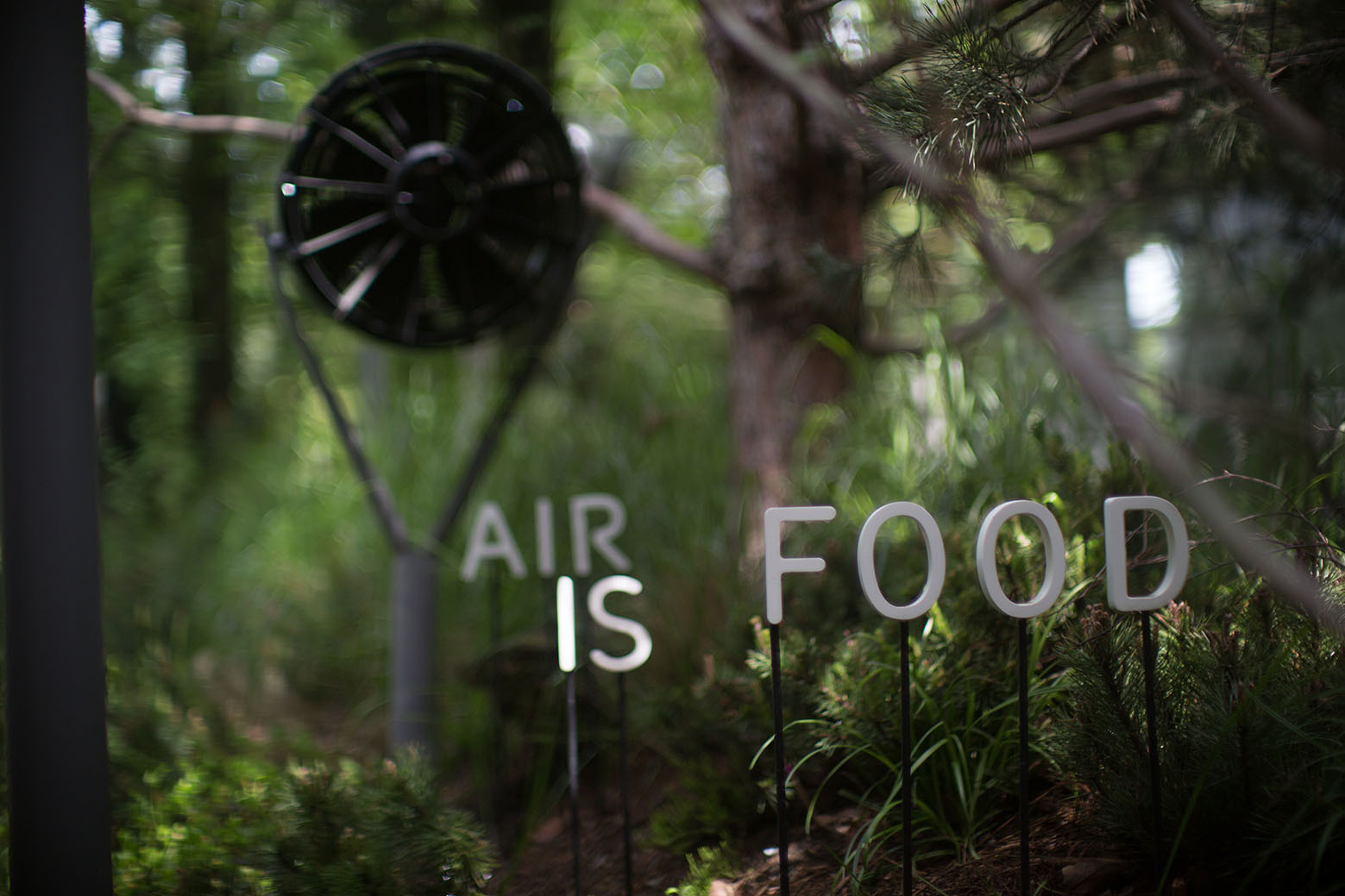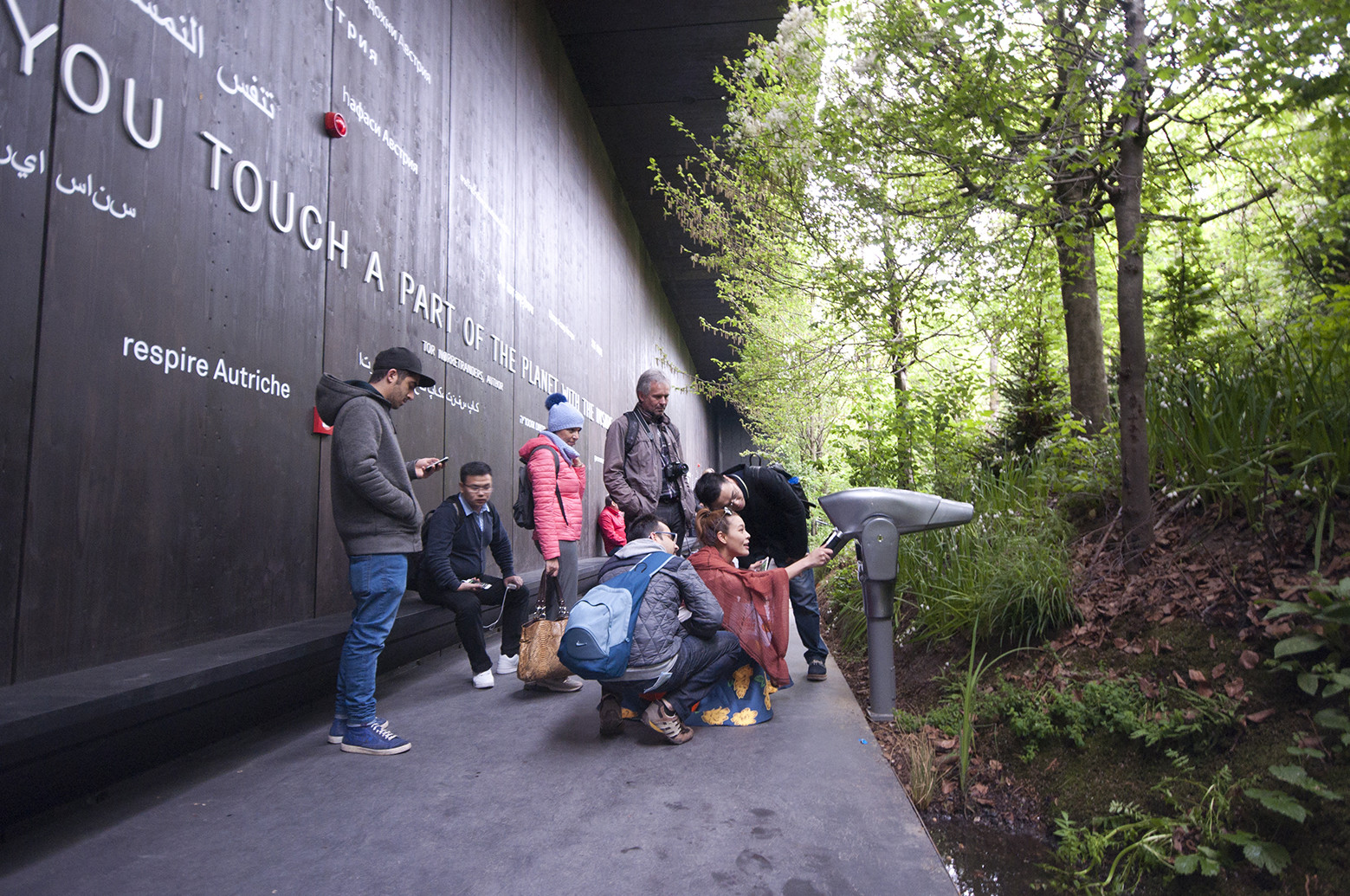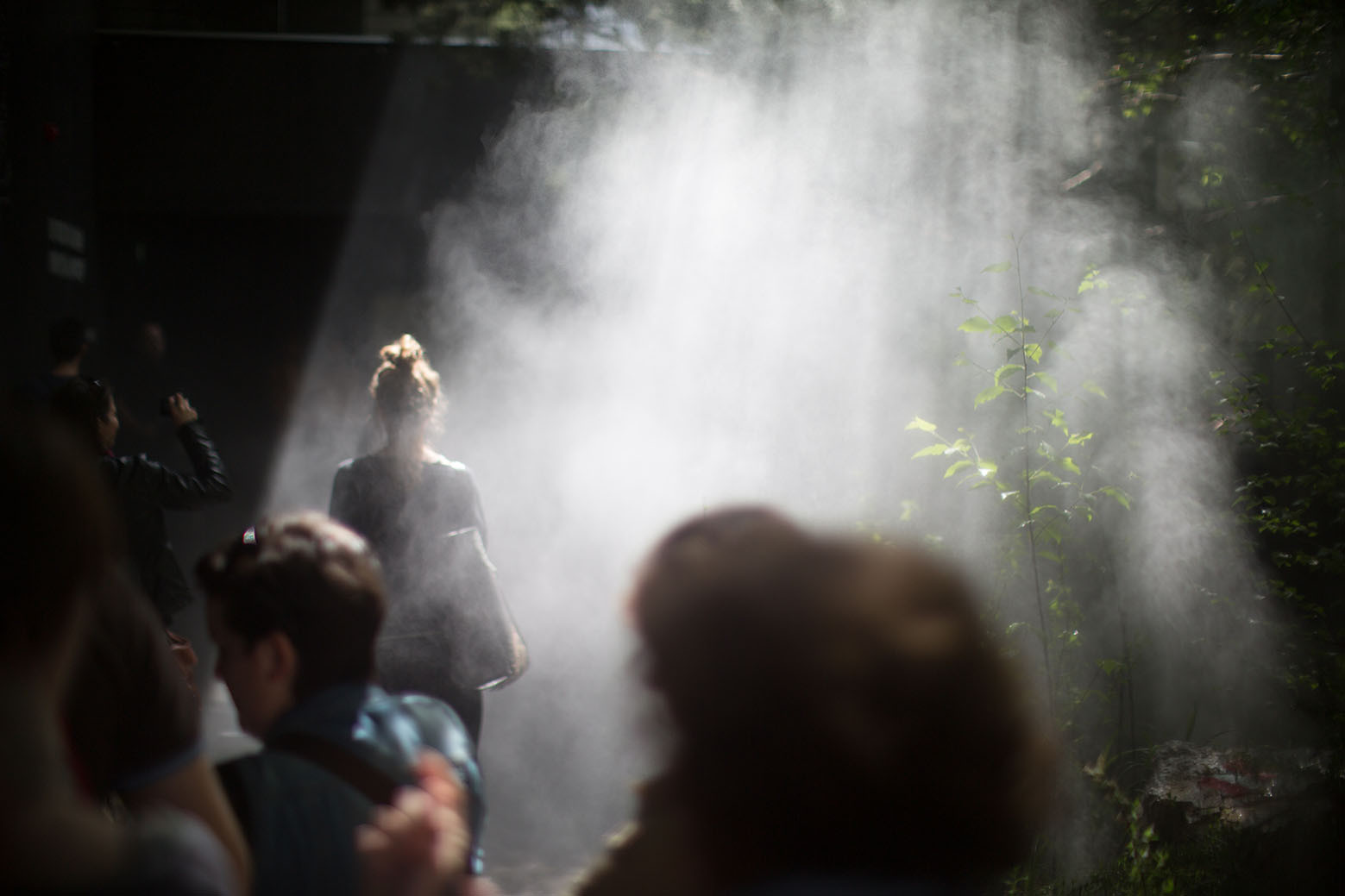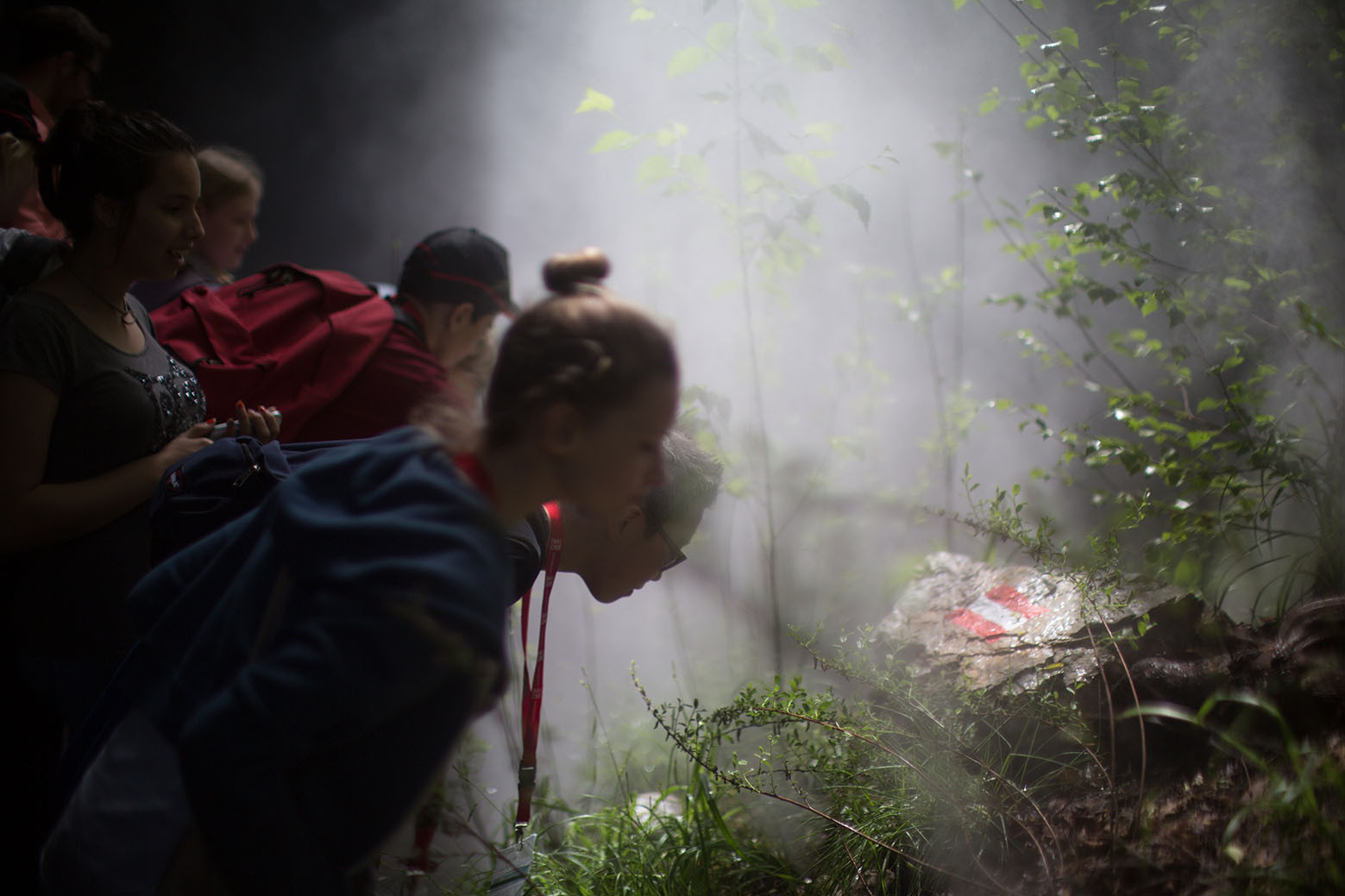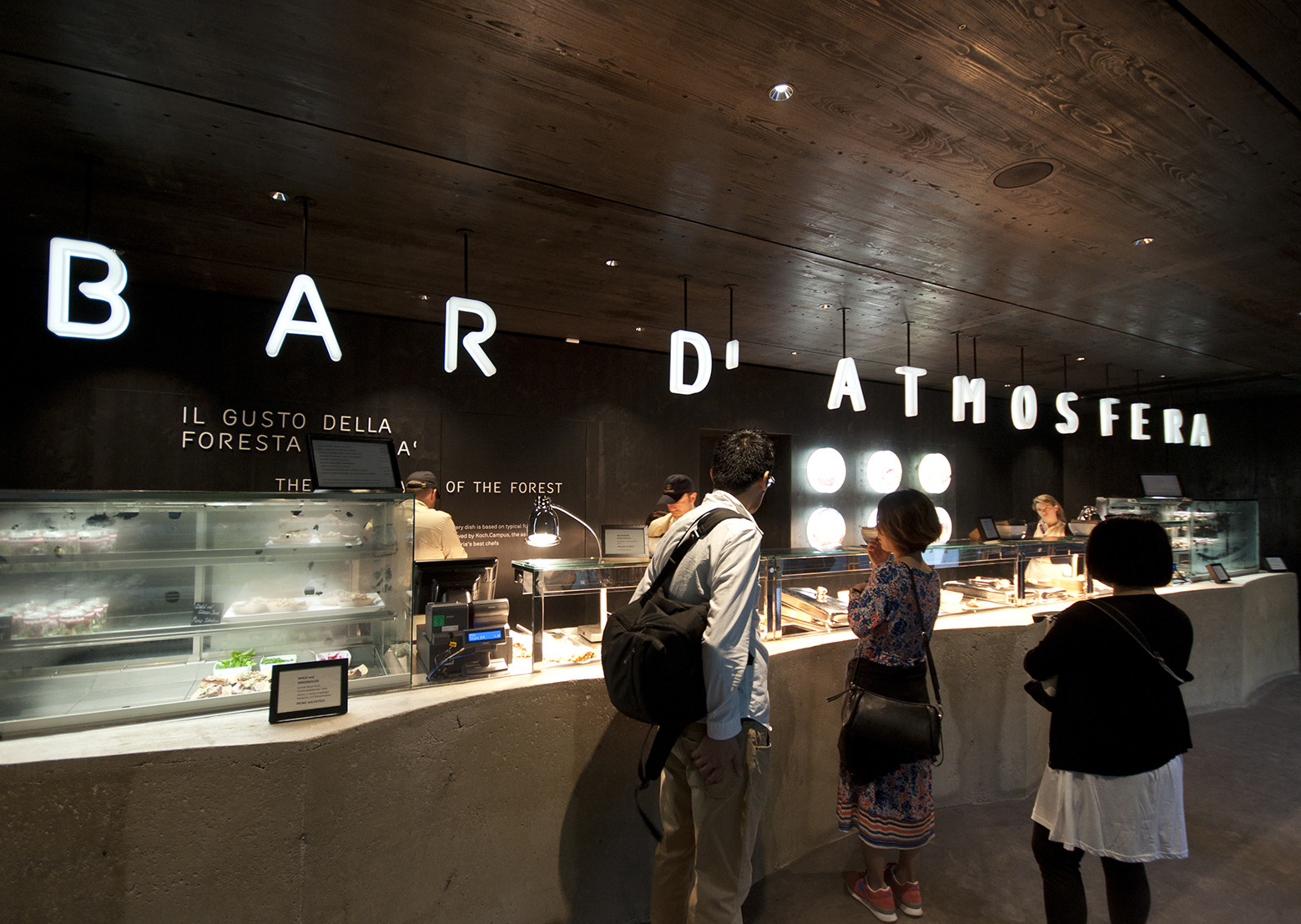 Photo credit: Daniel Madia