Rolf.fr Studio: renovation of an old building in Rotterdam
it has been modified:
2010-11-11
di
La reconstruction by the Studio Rolf.fr of an old building Rotterdam turning it into house + study led to an architectural spectacle experimented with space and time. The new fixtures protruding metal in places forming a sharp contrast with the existing facade painted black and old windows that were painted black also announcing a new era and a completely different way of living and working. Inside, all the floors and the walls were removed by reducing the inside in one big space communications. Just as in the façade traces of the past it is visible everywhere inside. On the walls and holes of a railing old wooden floors, beams, revealing the subdivision of the former house. The new house has a completely new arrangement of the interior.
In the center there is a construction of wooden slats that constitutes a huge, sculptural, also functions as a light well for wiring and pipes, finds its way through the complex interior upwards, and with its characteristic shape , penetrates and marks the communication space · within the four walls of the historic building as well, along with new flooring · form open living spaces. All elements unnecessary or redundant: staircase, railing, balconies, fences, railings and doors have been left out to achieve the highest possible level of spatial abstraction. Floors, walls, stairs and ceilings merge and sometimes seem to conjure something impossible as in the paintings of Escher. The ground floor of the house contains a large laboratory on the inside and a bamboo garden on the outside. Above it created a semi-open space, living, cooking and eating, sleeping, bathroom and walk-in closet. On the upper level, the roof, the old tiles have been removed to make way for a greenhouse. The plants, however, are outside on the terrace, while in the greenhouse there is a hot tub that has an extraordinary vision of Rotterdam while you bathe.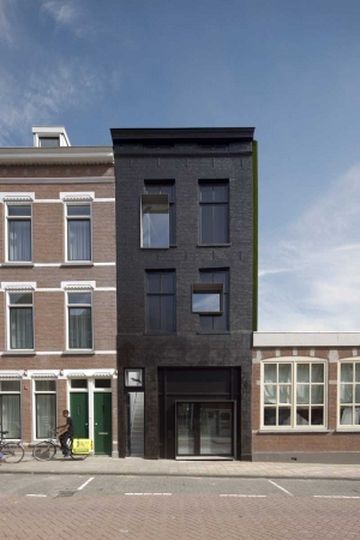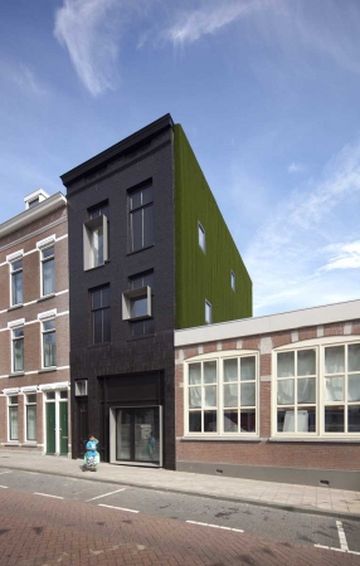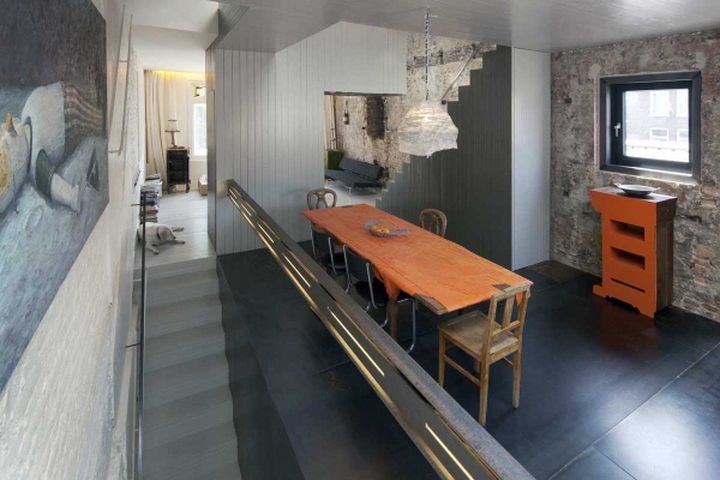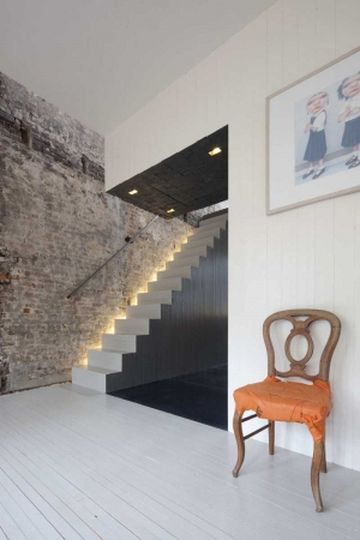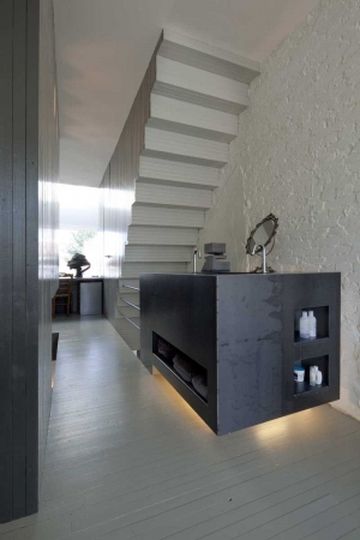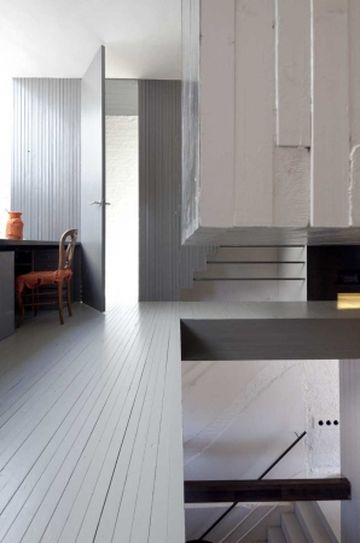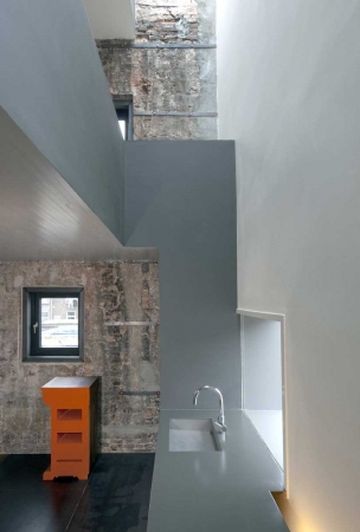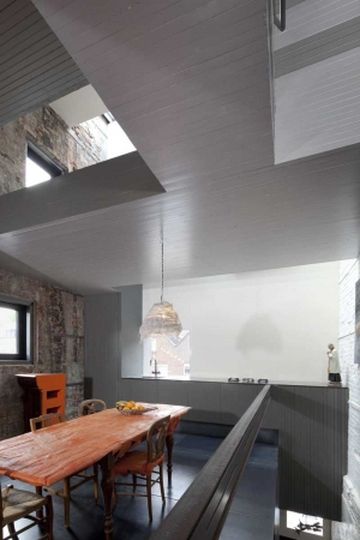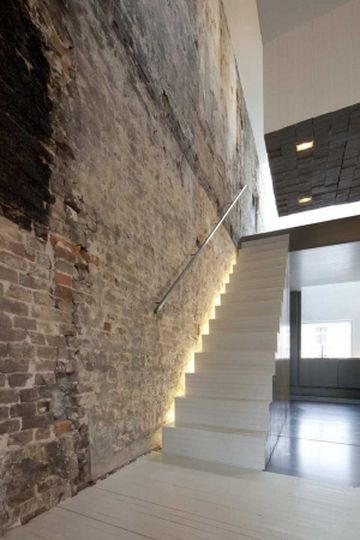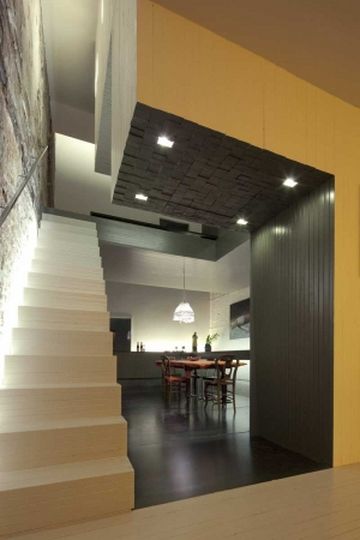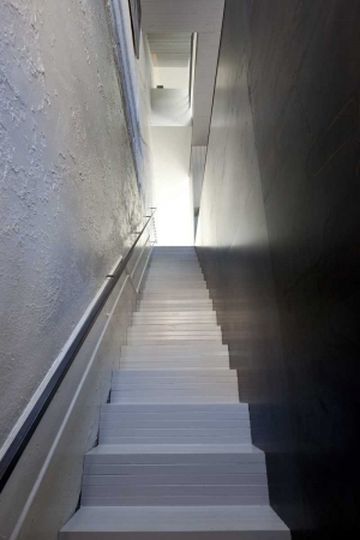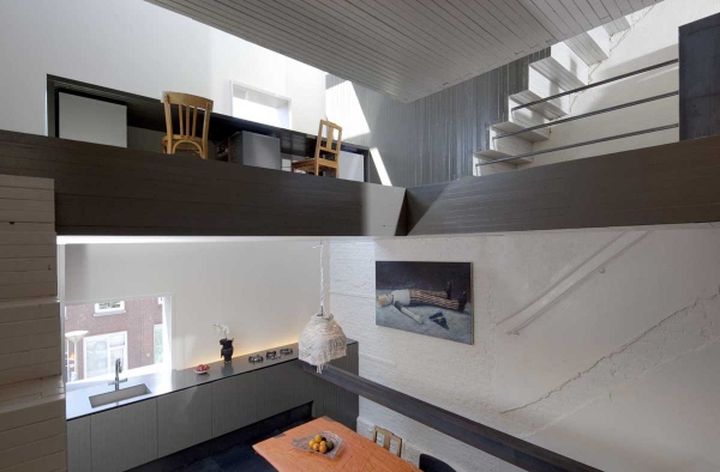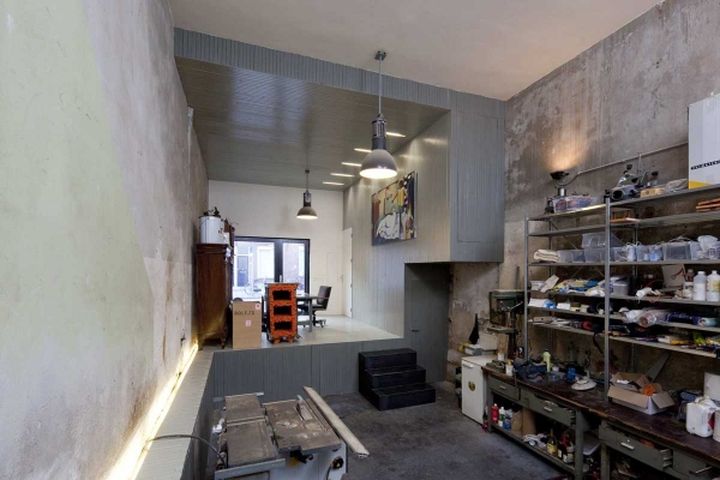 The facade was designed in collaboration with Zecc Architects