Softlab, (n) arcissus
it has been modified:
2010-12-06
di
Softlab, Is a study in New York, their most recent project '(N) arcissus', Site specific installation designed and built to node10.
The piece is inserted in the center of the stairwell of the art center Frankfurter Kunstverein Frankfurt, Germany,
It has a height of 9 meters, and is supported by two metal rings, the first at the top of the stairwell and the other suspended from the ceiling of the hall.
The installation is built by over 1000 mylar panels and vinyl laser cut.
The pieces change shape according to their position, while maintaining their configuration X to the shape of the pieces change in the shape of a square of an 'X' shape on the basis of their position within the structure, the layers take on different shapes creating the shades of color and opacity / reflection differences.
When a viewer enters the lobby space, it is not clear that the piece stretches the height of the museum, only when the viewer enters in the installation or the spiral staircase rises to the maximum extent of the structure is evident. both experiences are different because of the double (n) arcissus' skin.
installation inside the reflective layer produces a very narrow vertical space in which the viewer is confronted with the distorted reflection produced by the hundreds of mirrored panels.
When the visitor moves up the stairs through space, (n) arcissus creates a connection between the floors of the gallery through a form gradually clear, produced by the tension of the roof surface.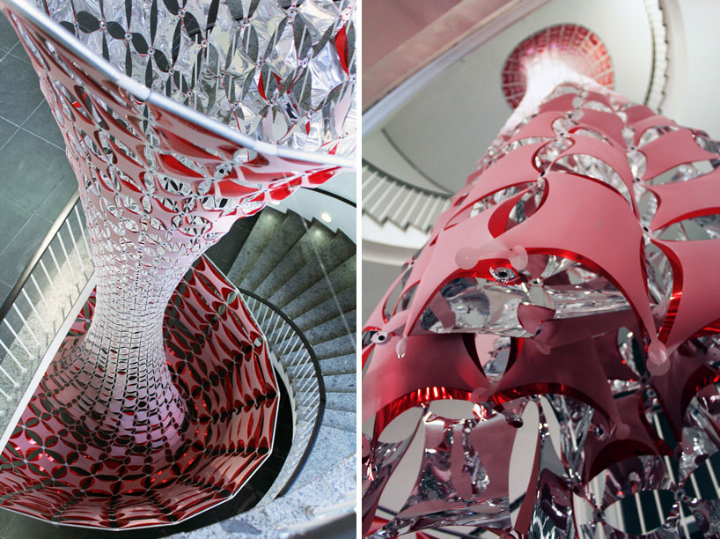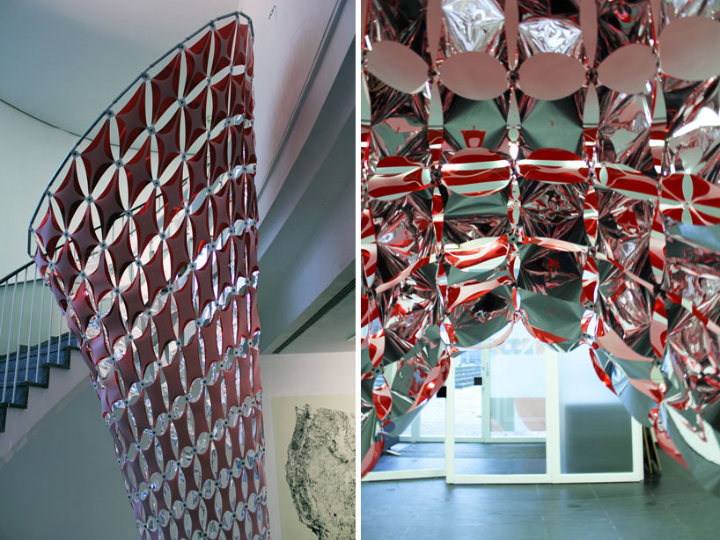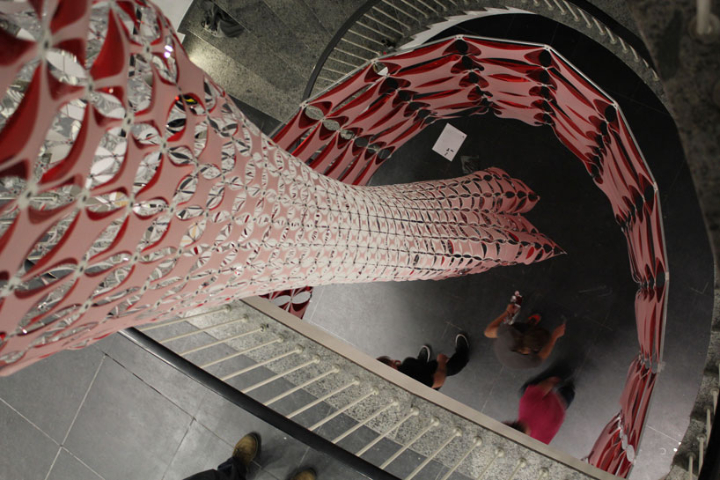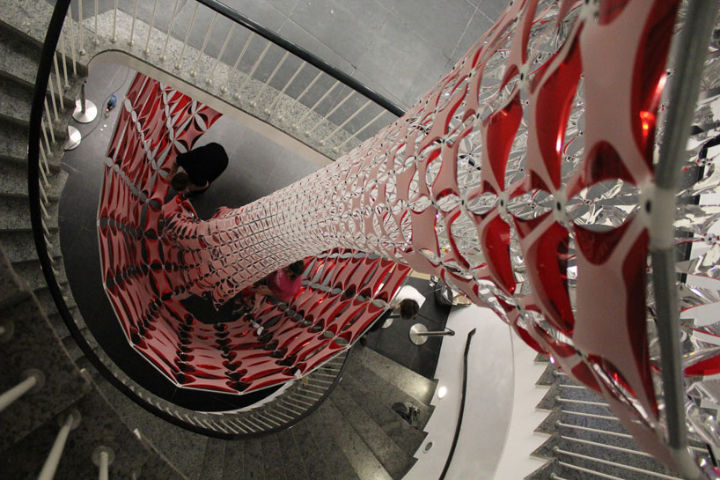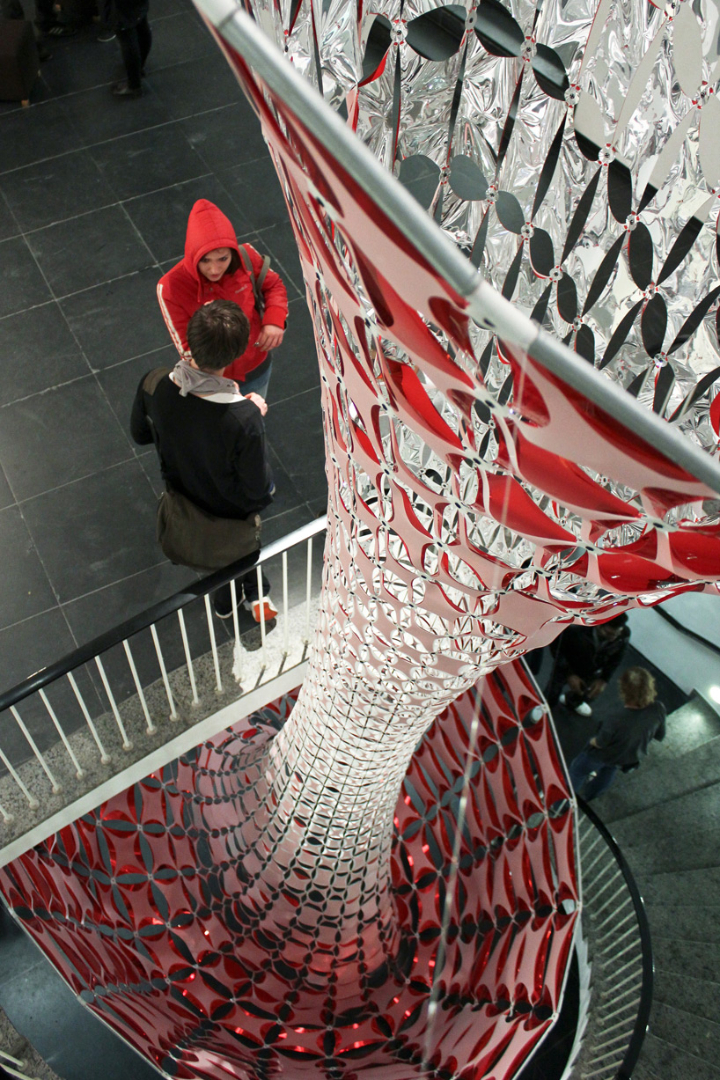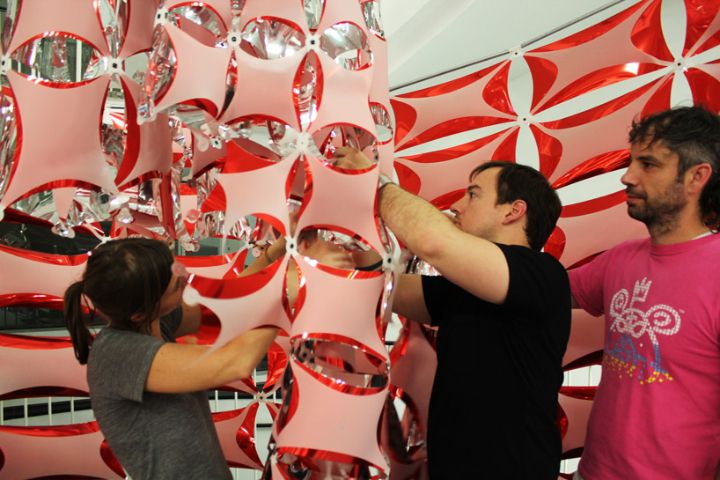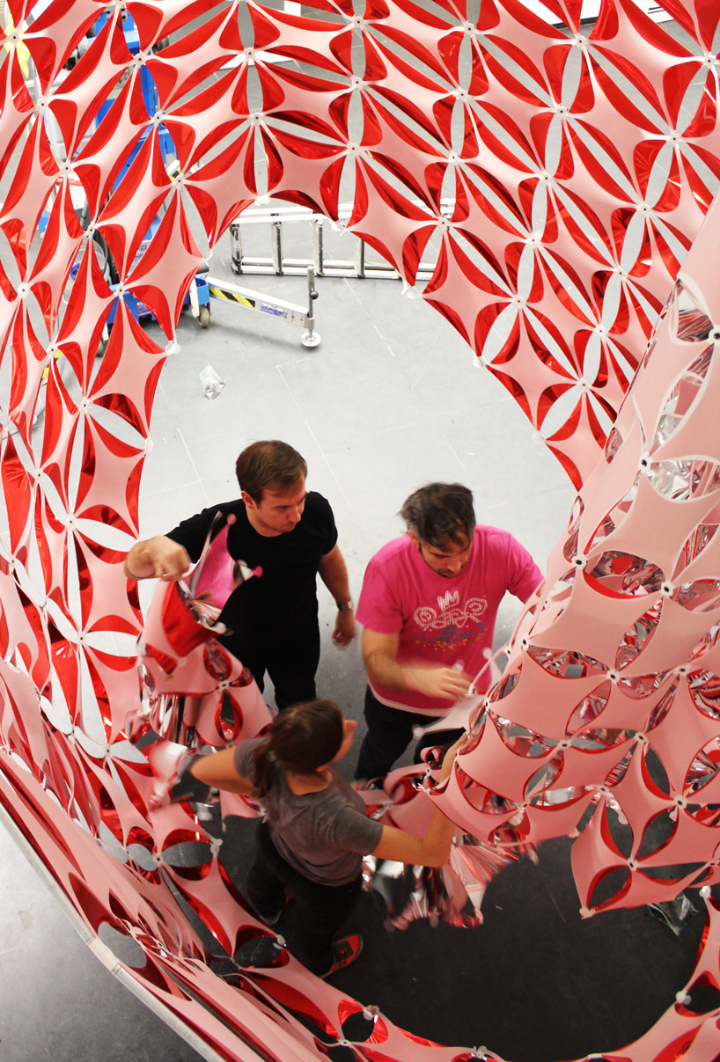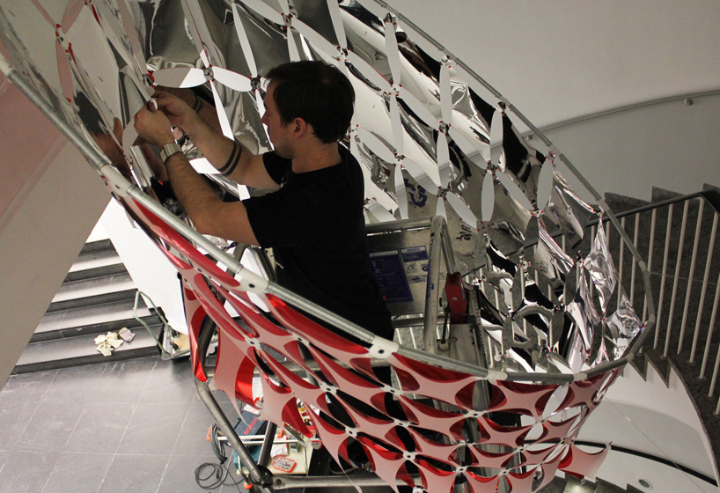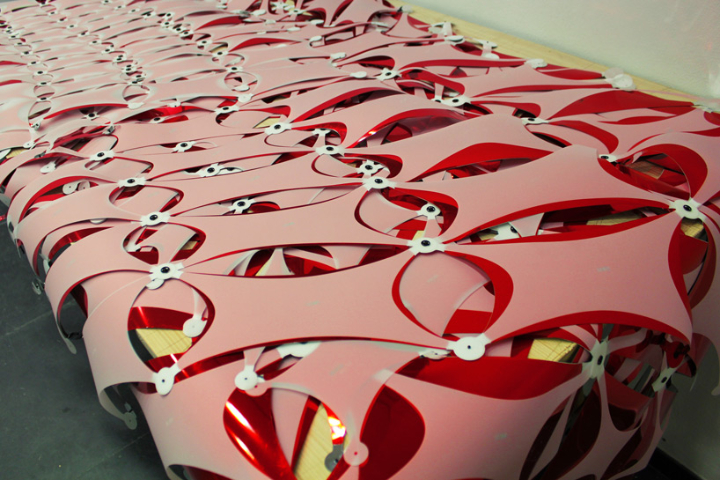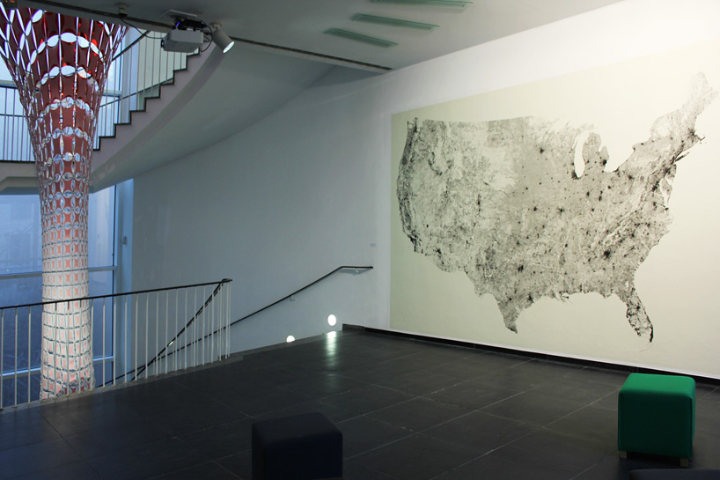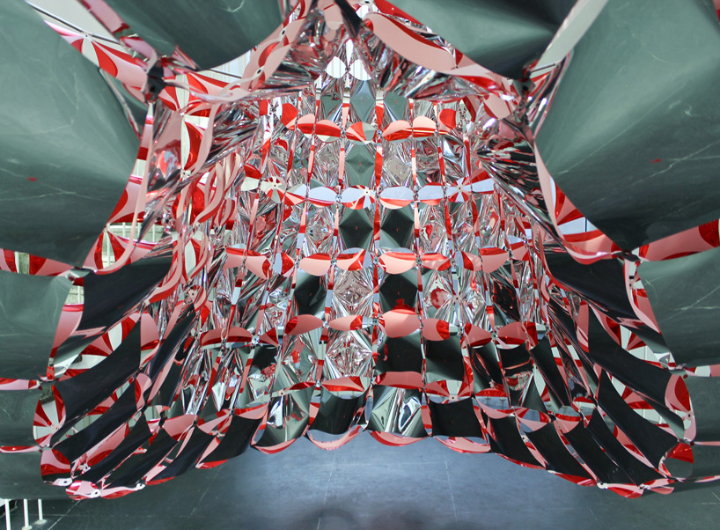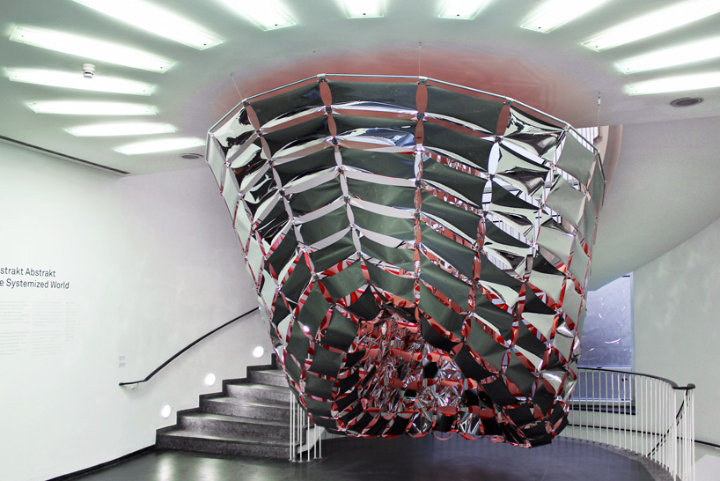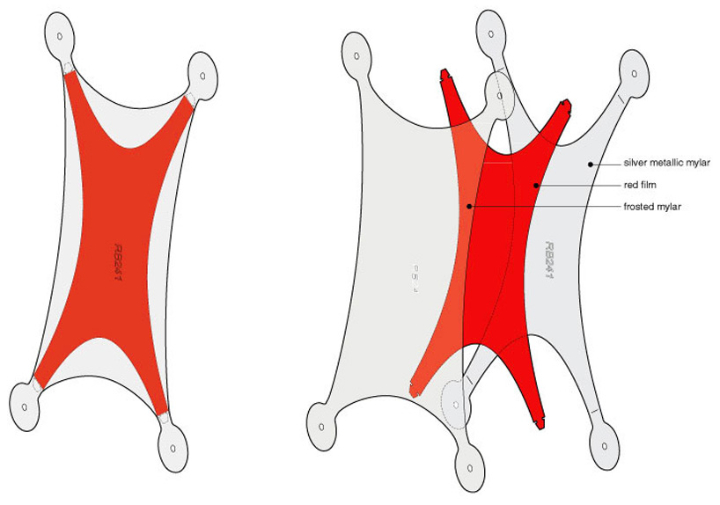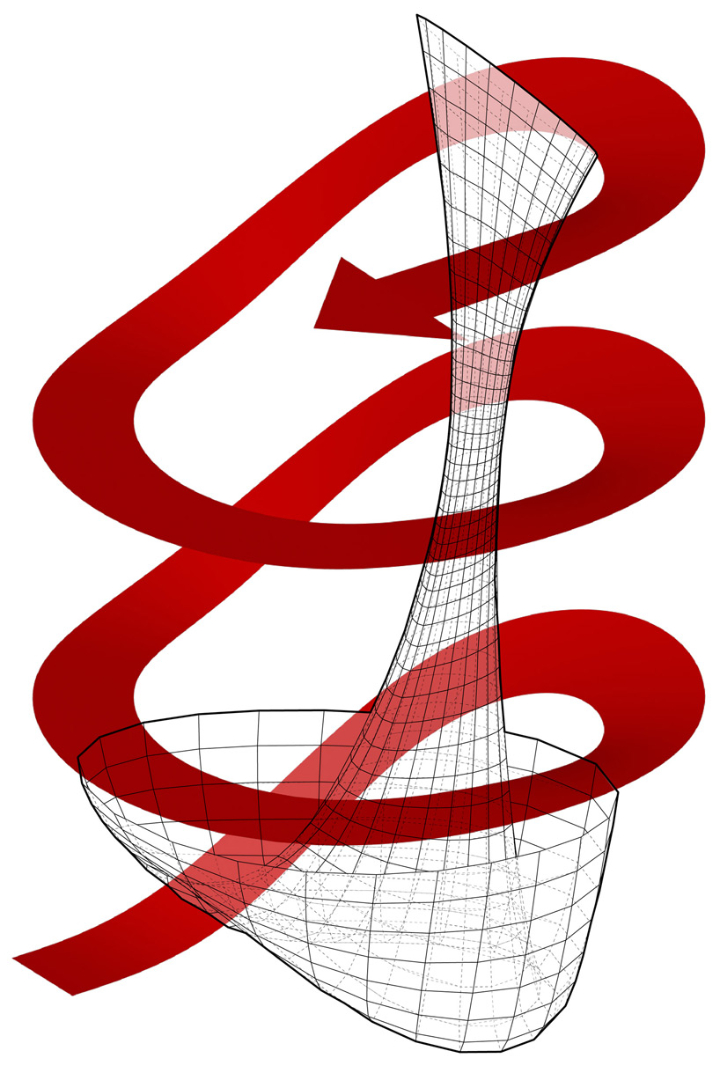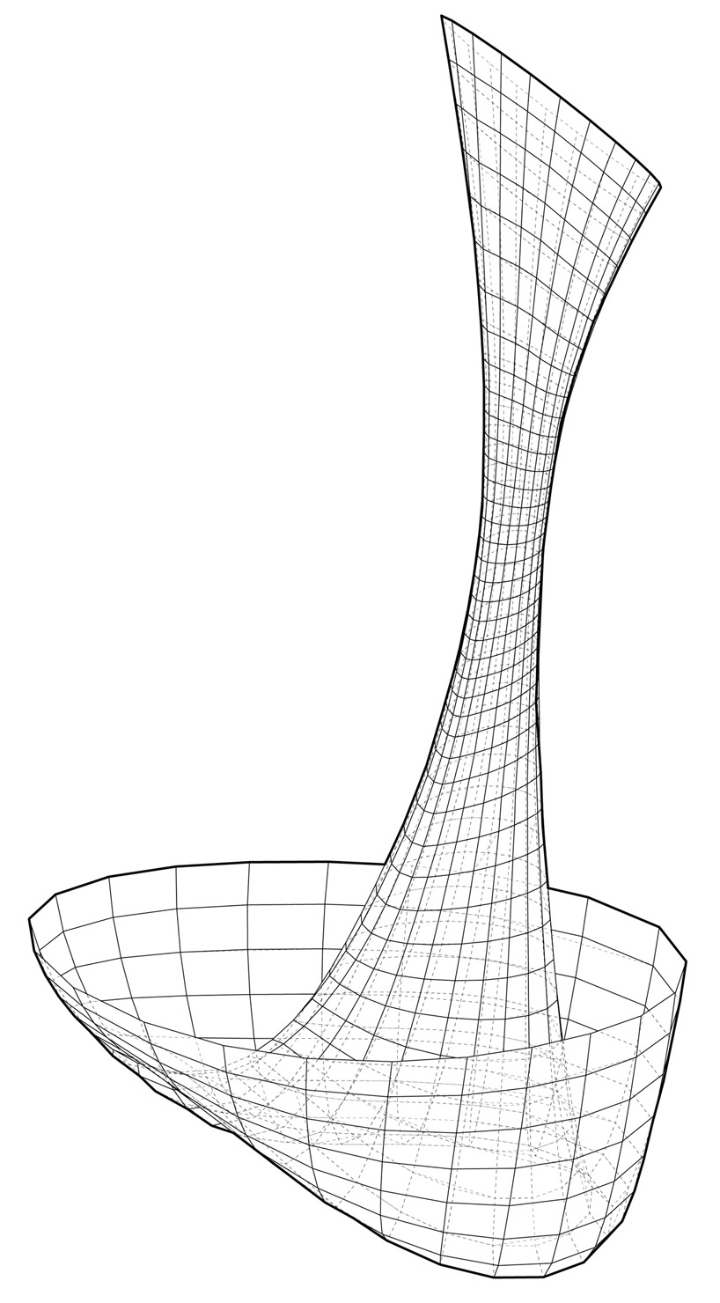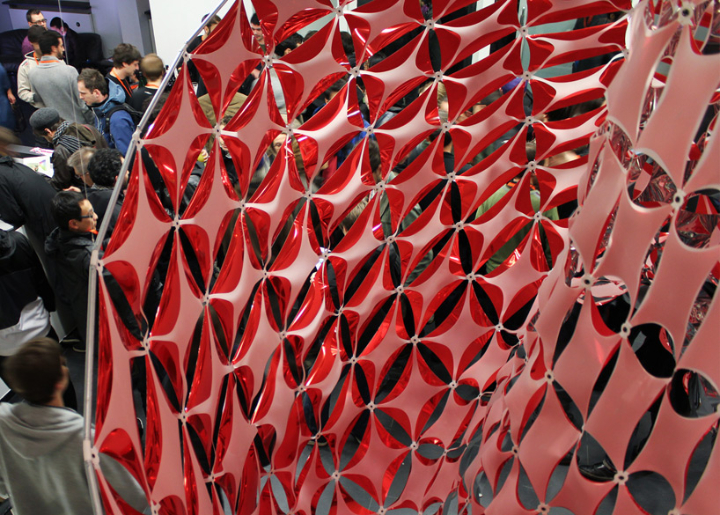 Images marius watz
(N) arcissus design team consists of: Michael Szívós, Carrie and Charlotte McKnelly Vlerick
Installation performed by Brandt Graves.