SLASHBACK house by Stipfold it has been modified: 2018-12-13 di
The structure was built through a bottom-up approach; the shapes emerged after deciding how the spaces with specific functions would be arranged in the house.
The dense population of trees in the front yard has been kept intact and in order to eliminate distraction from the harmonious mix of residence and nature, parking is allocated at the rear of the building.
Since they are covered with the same material, the wooden terraces almost seem to become walls. In contrast to the first floor, the second floor modules are arranged at a different angle and are covered with black metal sheets. They also host large outdoor spaces for relaxation and interaction with nature. The glass doors of the second floor blocks are placed in the corners of each bedroom, facing the city.
The large central section of the first floor is transparent to the opposite end of the entrance. The idea behind it was to minimize the boundary between inside and outside. The open and narrow room is in the back of the area. This is a 'space of thought', where you can 'take a walk on the water'. The presence of water is significant for the residents, as it spreads a refreshing and organic feeling to the space. The long indoor pool, elongated next to the windows overlooking the front courtyard, leads to the gym.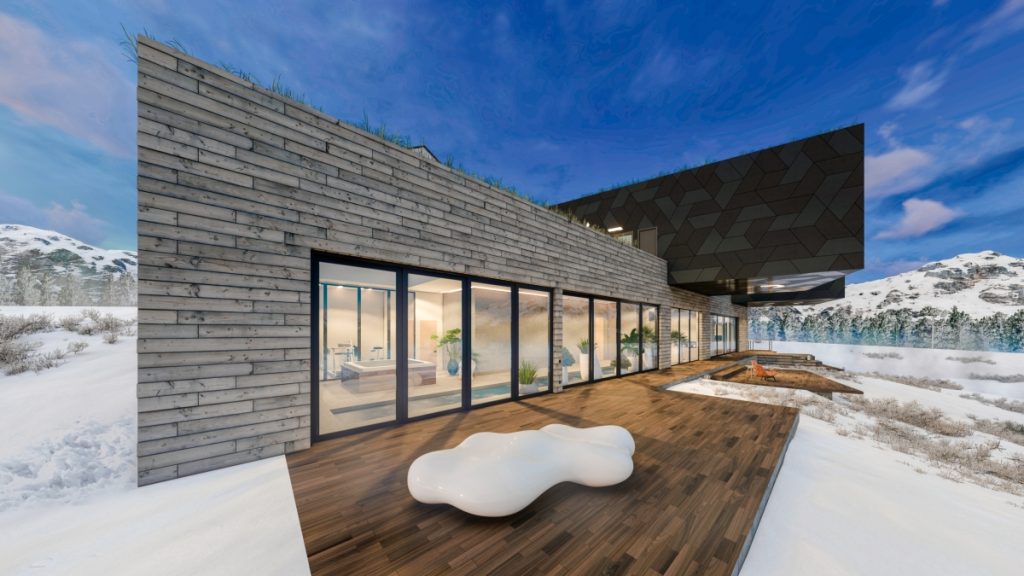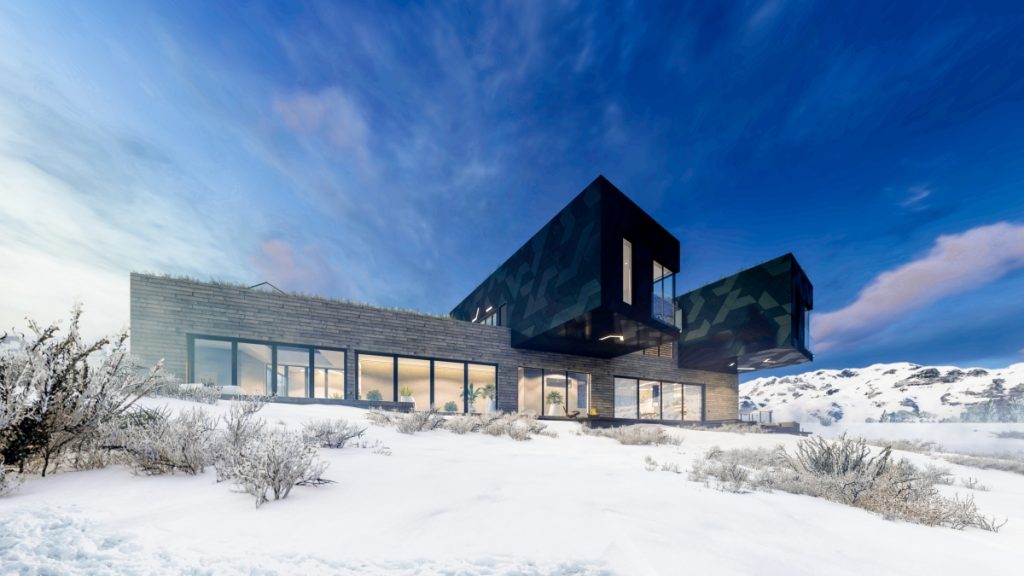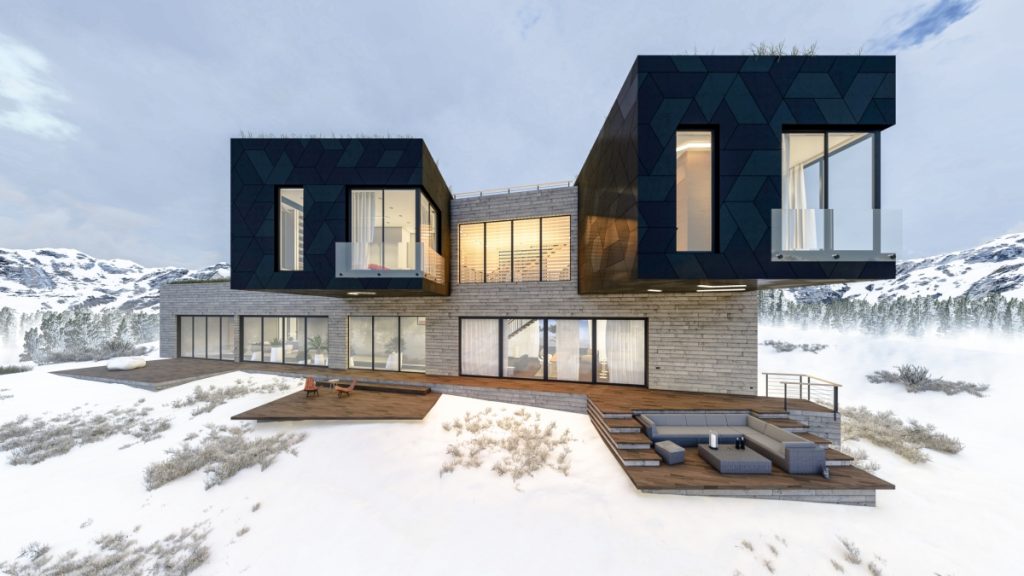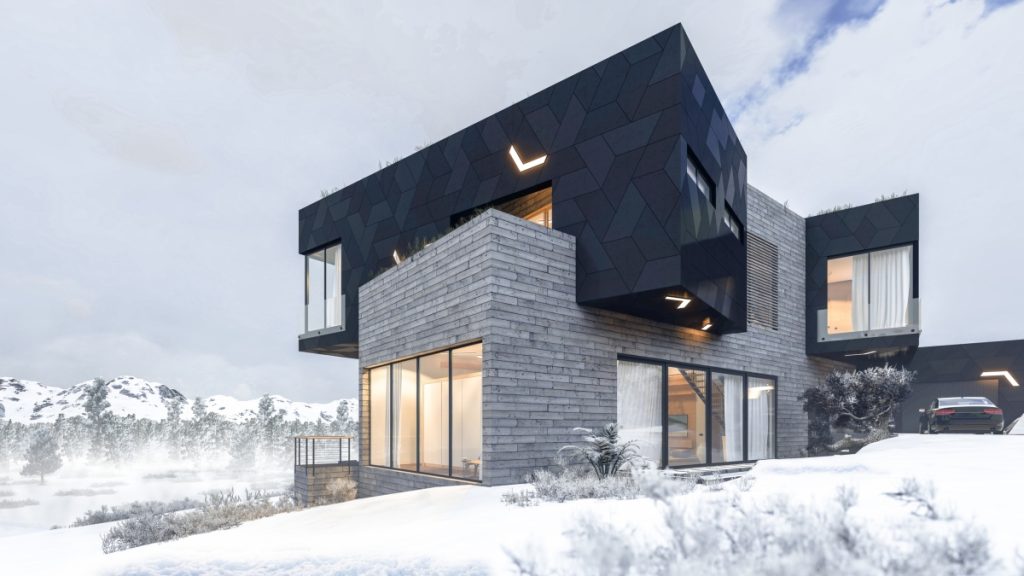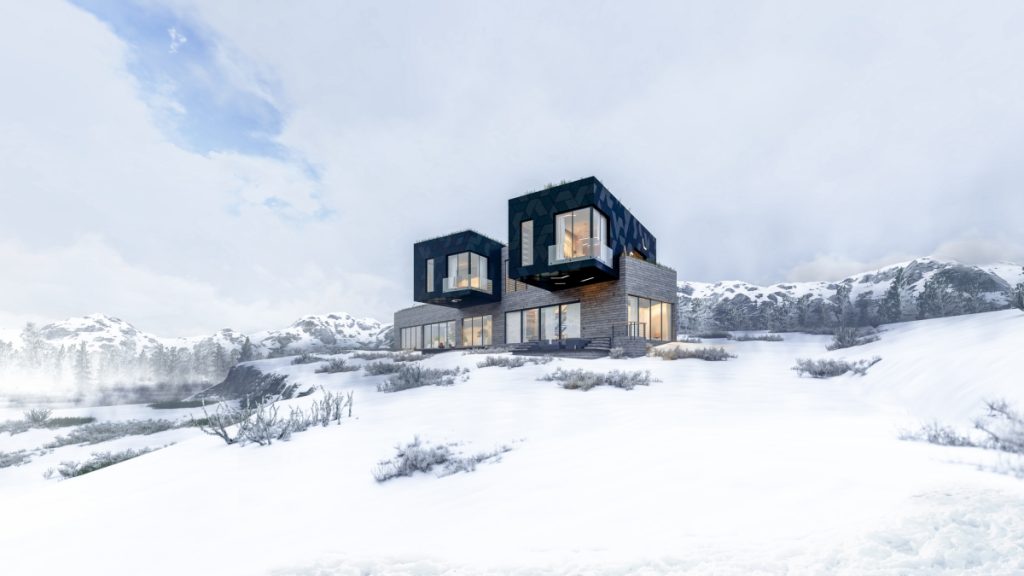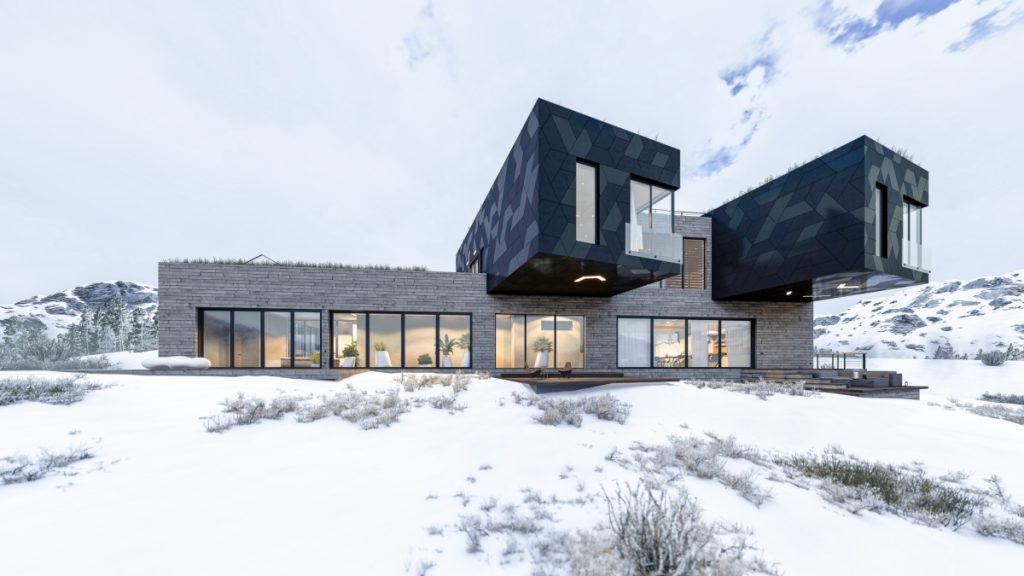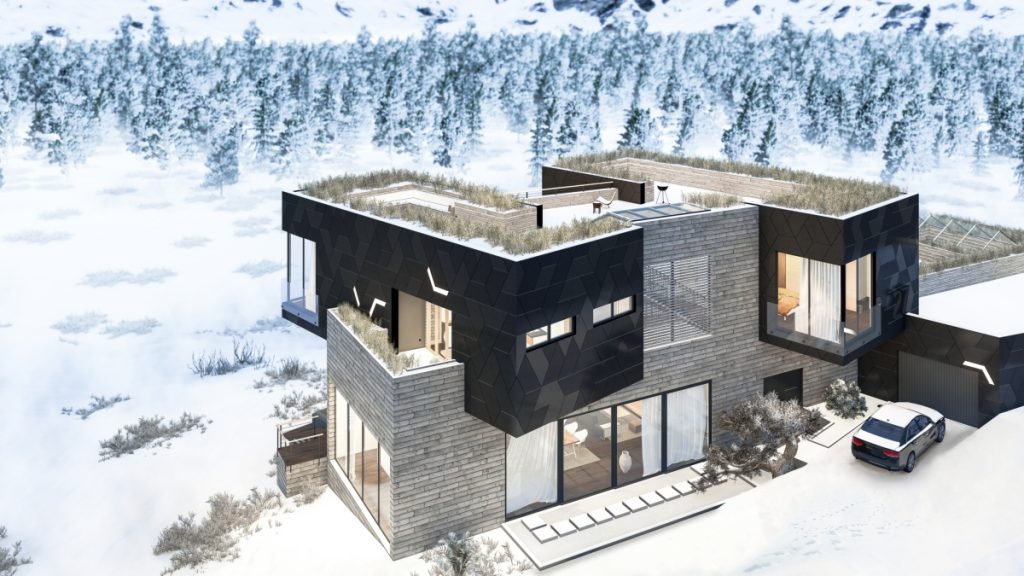 CREDITS
Architecture: STIPFOLD
Project Team: Beka Pkhakadze, Giorgi Bendelava Constructions: David Abashidze Copywriter: Mika Motskobili
Location: Tbilisi / Georgia
Type: Residential / House
Area: 600 sq.m.
Year: 2017
Status: In Progress