Sauna with views of the Stockholm archipelago
it has been modified:
2019-11-13
di
A sauna with a view designed by the Italian architect Matteo Foresti, the "R sauna" is located in the heart of Stockholm. A singular realization for its placement and for its simple and essential structure.
It is completely isolated from the city world and is completely immersed in the Swedish nature, its original appearance conveys a certain sense of anxiety accentuated by the black of the granite that covers three of the four faces of the parallelepiped. Only the main façade is completely glazed and suggests the designer's idea of ​​creating an antithetical and suggestive structure. The idea is probably to offer a sense of closure on secondary facades in contrast to the feeling of openness towards the landscape.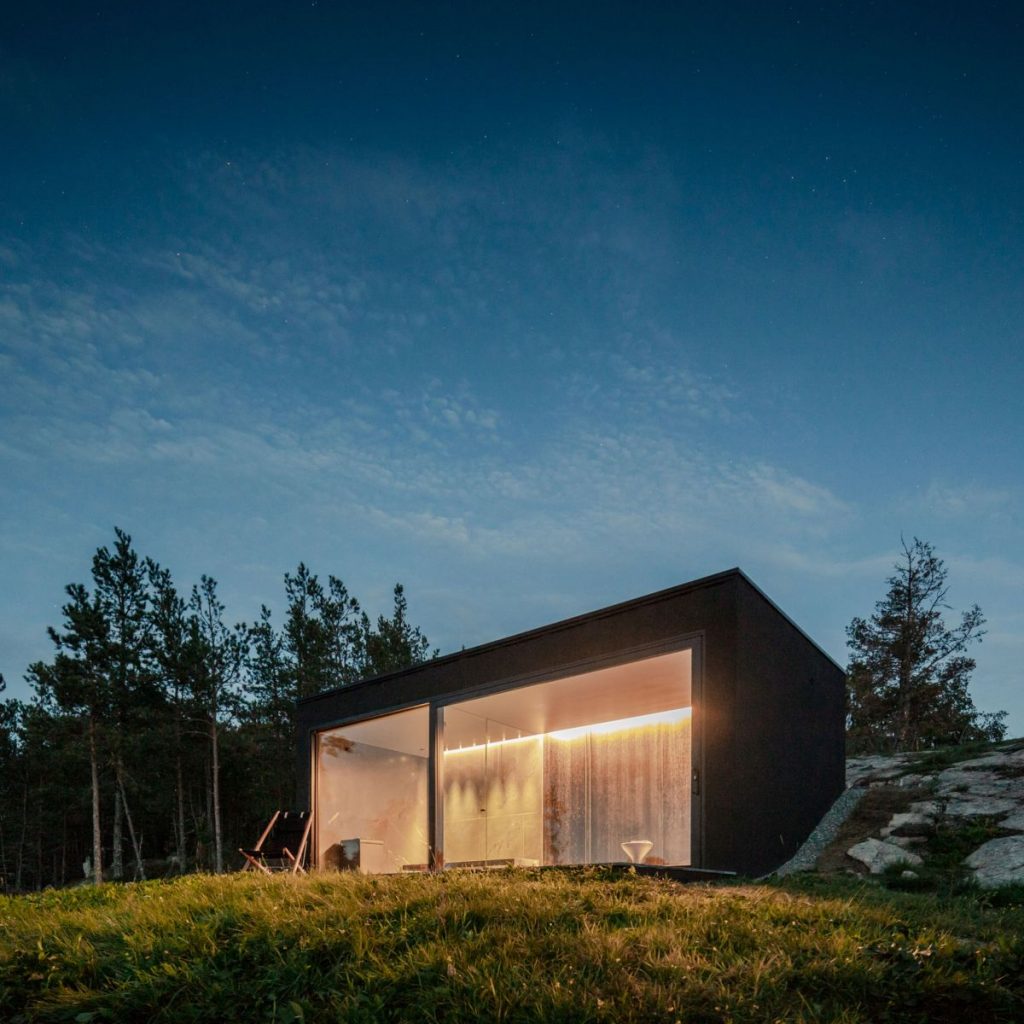 Sensation obtained through the creation of a full-height sliding window in the main facade. This window, in addition to guaranteeing the prefect visibility of the panorama, plays a fundamental role during the night. The building looks like a lighthouse: the restlessness of the black room turns into a warm and welcoming space thanks to internal lighting.
Sauna R: a sauna with a unique view and equipped with all comforts
The R sauna is a luxurious one refuge located in the Swedish mountains. A place to spend hours of complete relaxation and perfect for nature lovers.
Covered in black granite and dark wood, despite its small size and minimal furniture, it is able to offer all the necessary services. The rear part consists of a rather thick wall containing a small kitchen, hidden behind sliding doors, and a bathroom, in which the only source of light is a skylight.
Even inside the sense of darkness prevails. The predominant color is black, alternating with various shades of gray and lightened by the material used. They are mainly marble tiles with special white-gray veins.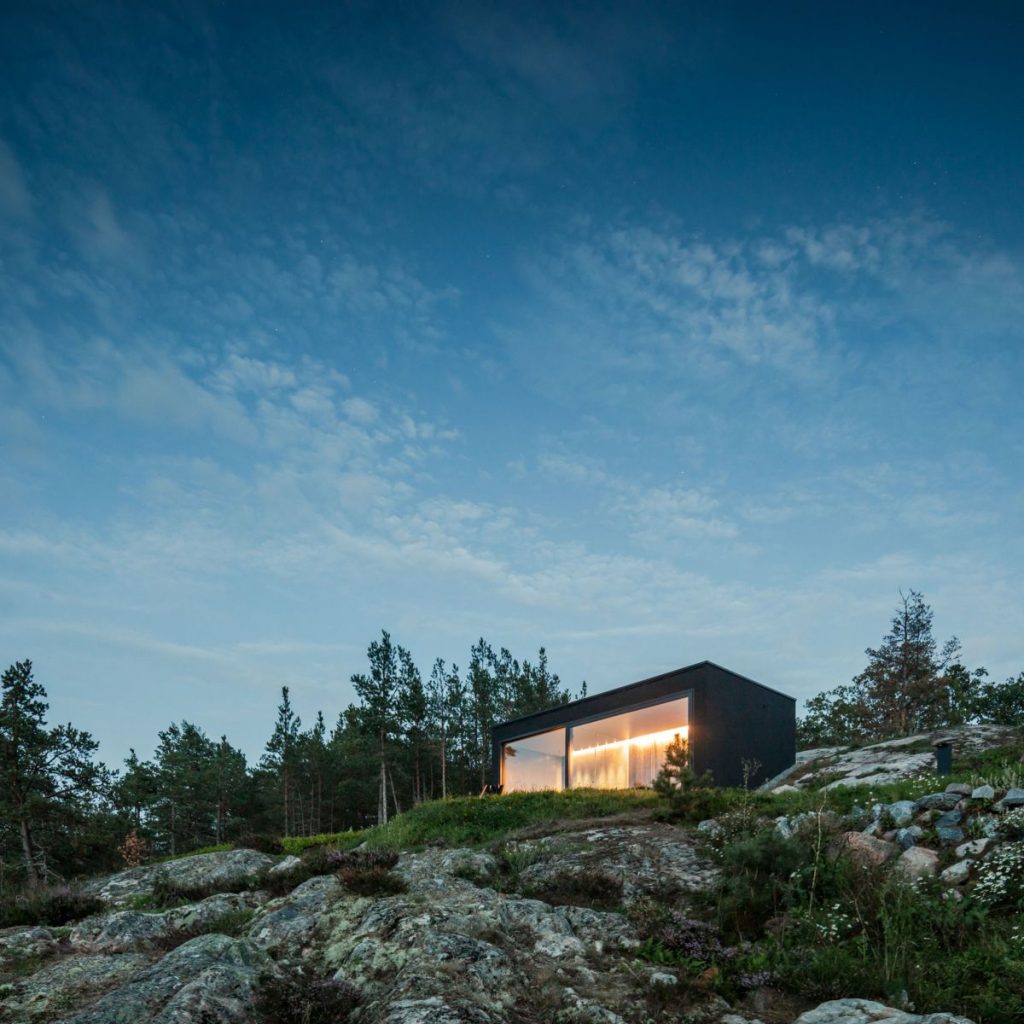 The interior furnishings are very basic and small in number. These too are treated with various shades of gray to adapt perfectly to the space and take minimal forms to accentuate the absolute search for simplicity.
The shower is very impressive. The faucet is also completely covered in black, with a black finish, it seems to have been built into the masonry and it is here that the skylight of the bathroom is placed at mid-height.
This is positioned so that it is not visible and illuminates the lower part of the shower. Particular is the luminous play that is created and its contrast with the black of the walls.
Sauna R is a structure of great impact that stands out in an oxymoronic way in a natural environment, where the only point of contact is the desire to open towards the Swedish landscape.
Architecture Firm: Matteo Foresti
Construction company: Lindblad & partners
Landscape architet: Torsten Wallin - WSP
Engineer: KE gruppen AB
Carpenter: Jiwes Modell & Snickeri
Ventilation: DC vent AB
Plumber: Ericsson & Holmstedt VVS
El: Pernolds El AB
photography: Joao Morgado