Sedicilab / Lige hairdressers, among 10 most beautiful halls in the world it has been modified: 2013-04-24 di
It was considered among the most beautiful and innovative 10 the salon Lige hairdressers drawn by Andrea Pascucci Alessandro Cucciarelli, www.sedicilab.it, The famous trade magazine "Aesthetics Italy" dedicated an entire page in the article entitled: "Aesthetic Design Innovation. Top Ten. Best of the best worldwide new salon "
"Well-being is in touch unisex salon Foligno" so begins the article on Lige, who went on to highlight how the salon has been translated the eco-friendly philosophy with furniture all made ad hoc natural elements. An open floor plan and a free room able to pamper guests.
The project plant highlights a compositional grid that contains all the departments of the hall. Each area is characterized by the use of important architectural volumes, whether they are lowering of the ceiling or technical rooms, but also the creation of a large storage unit such as that of the entrance, which houses the wardrobe, an exhibitor, a storage cabinet, the dressing room for the customers up to becoming separè for the washing area.
The feeling is a very welcoming and relaxing environment, very close to nature. The feeling of comfort comes from the colors of the earth and the use of wood that pervade the environment: the cutting table is completely made of untreated solid walnut: 4 beams supporting a 6 cm thick top. All the furnishings with the exception of the armchairs and the wash basins were made on a project by local artisans, from the display cases to the tables, from the reception to the storage units, including some decorative lamps. While thelighting technique uses for the first time to LED headlights 35w built.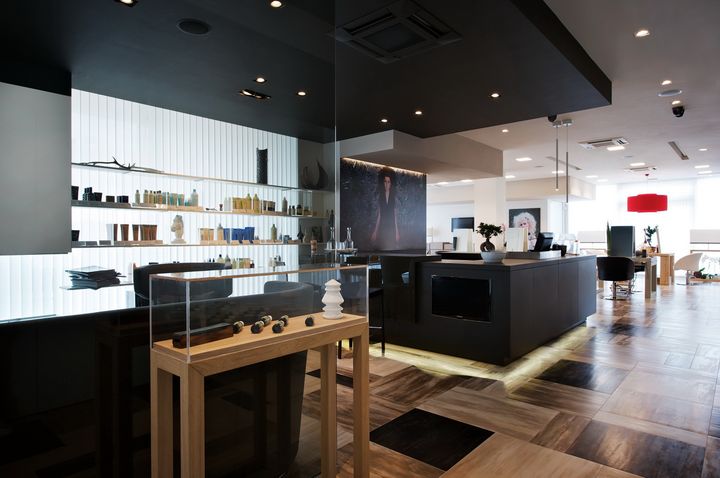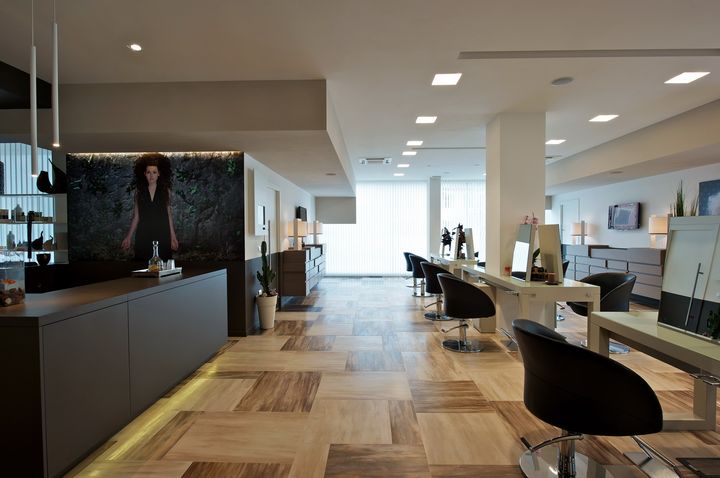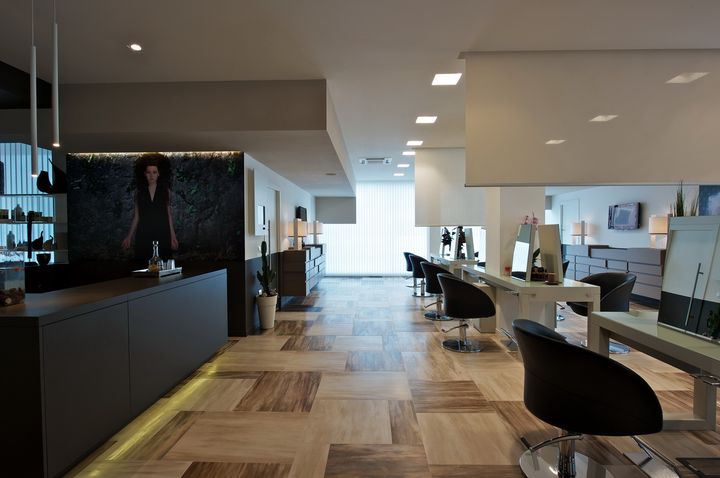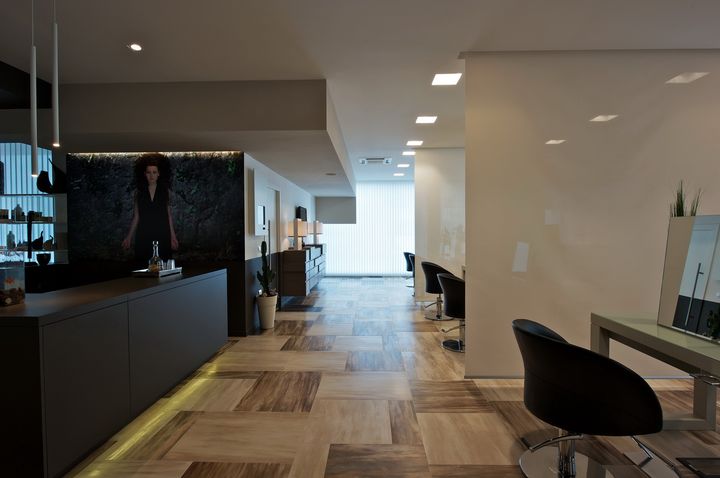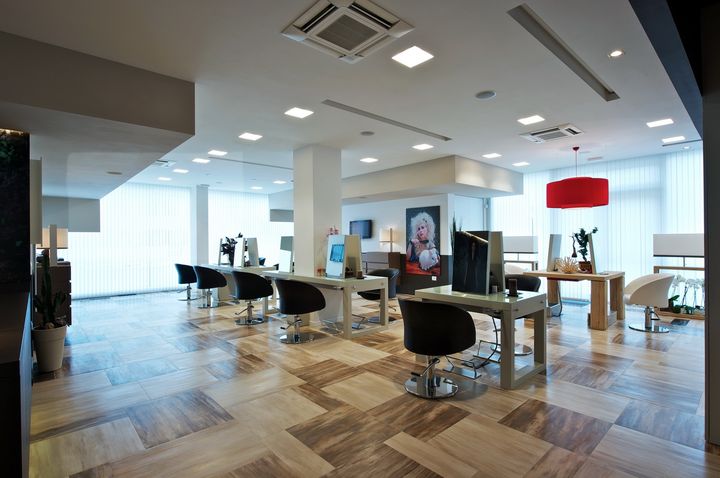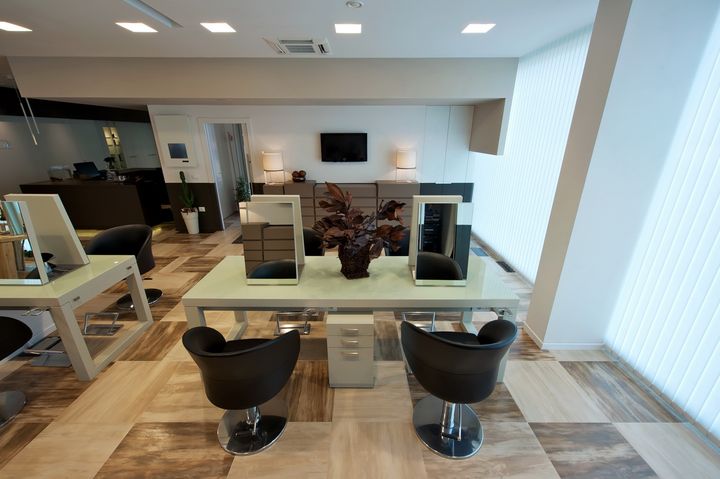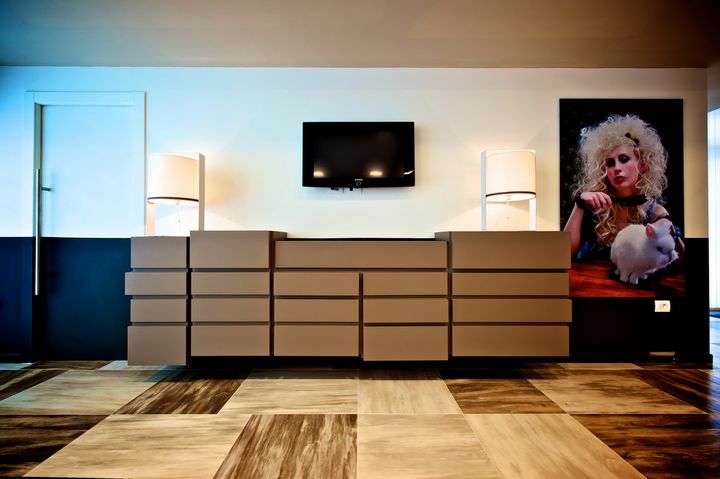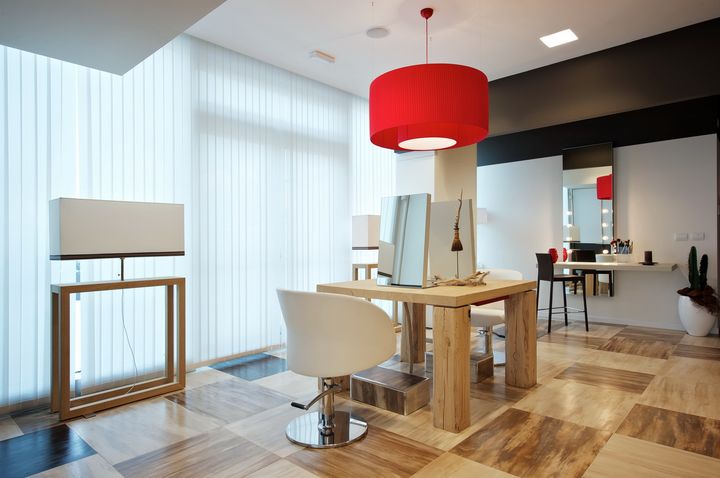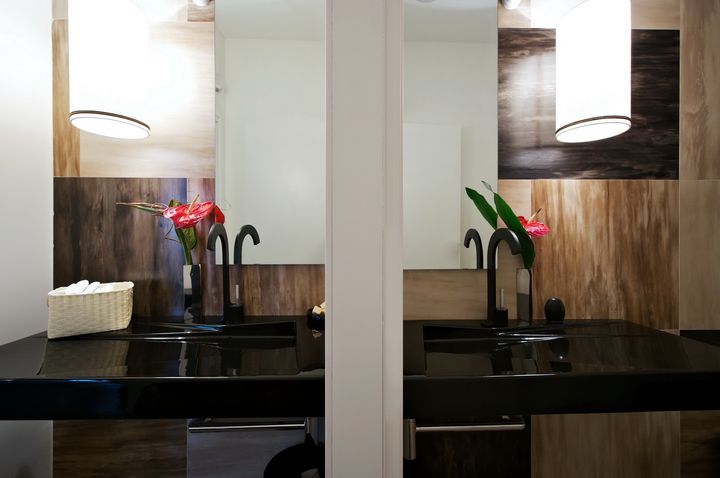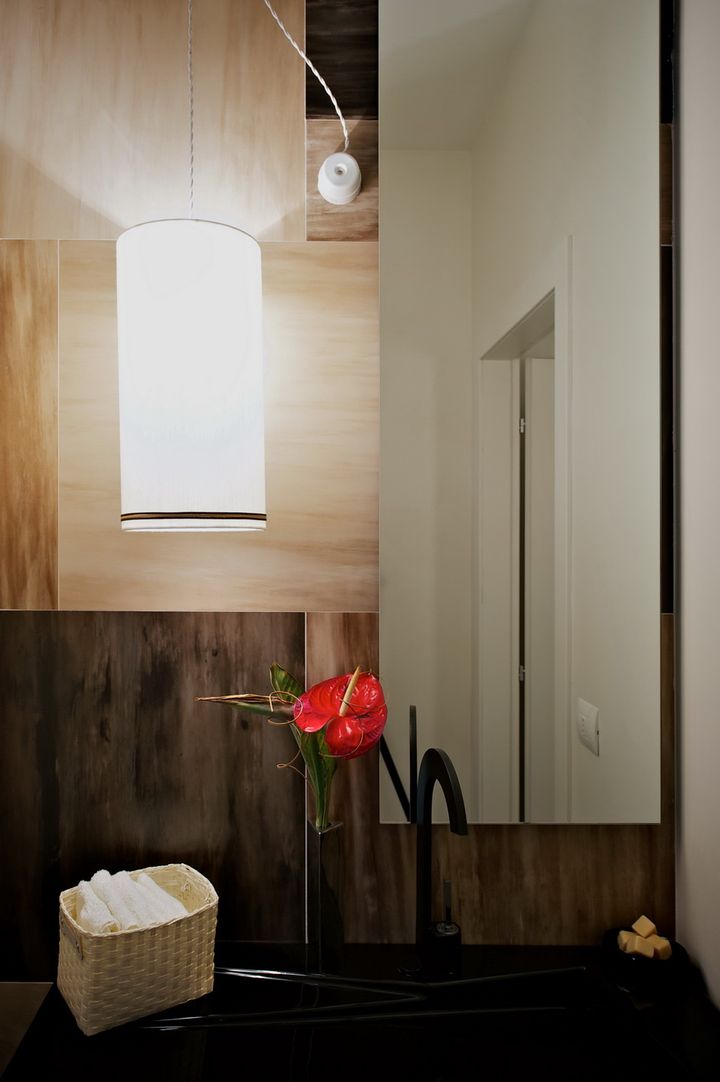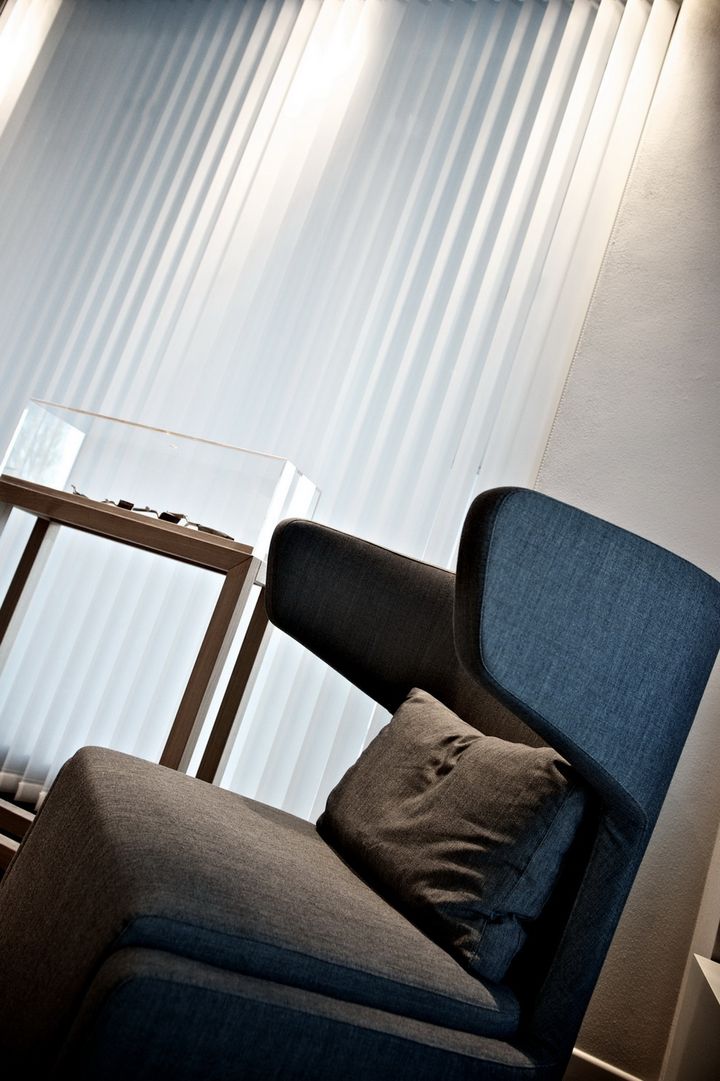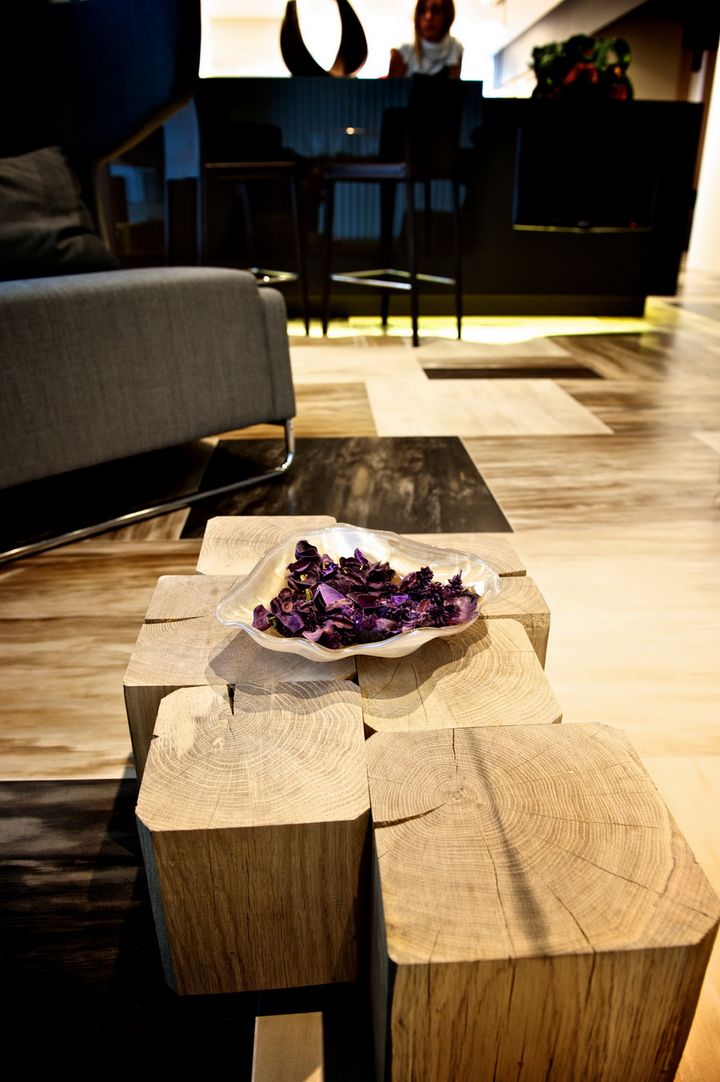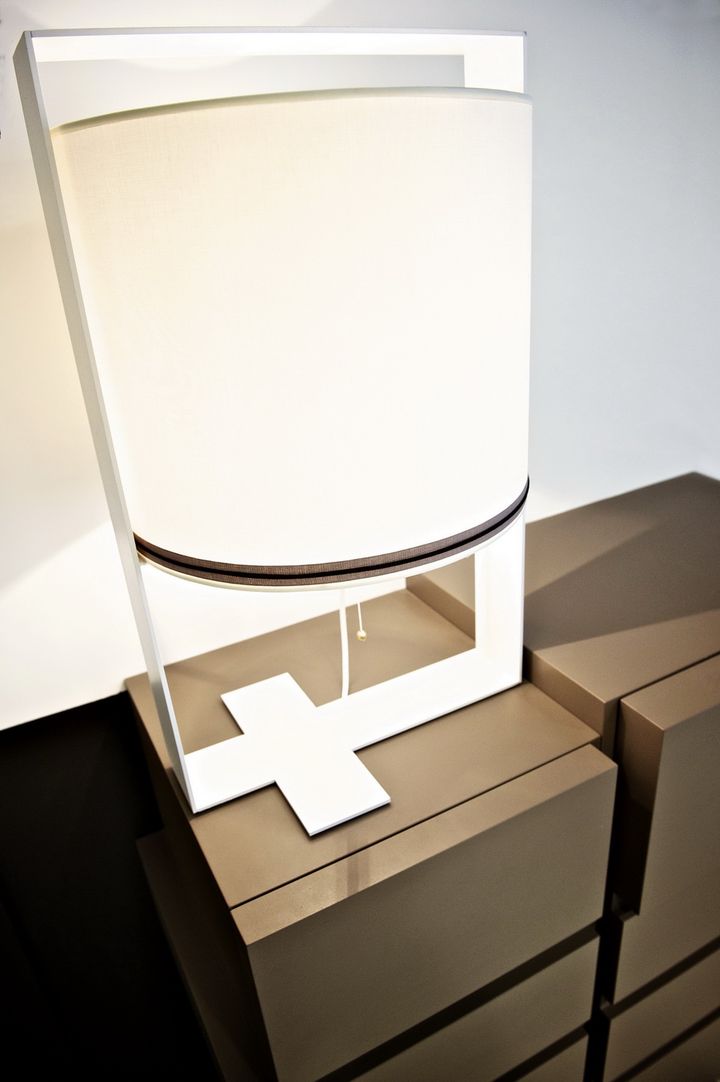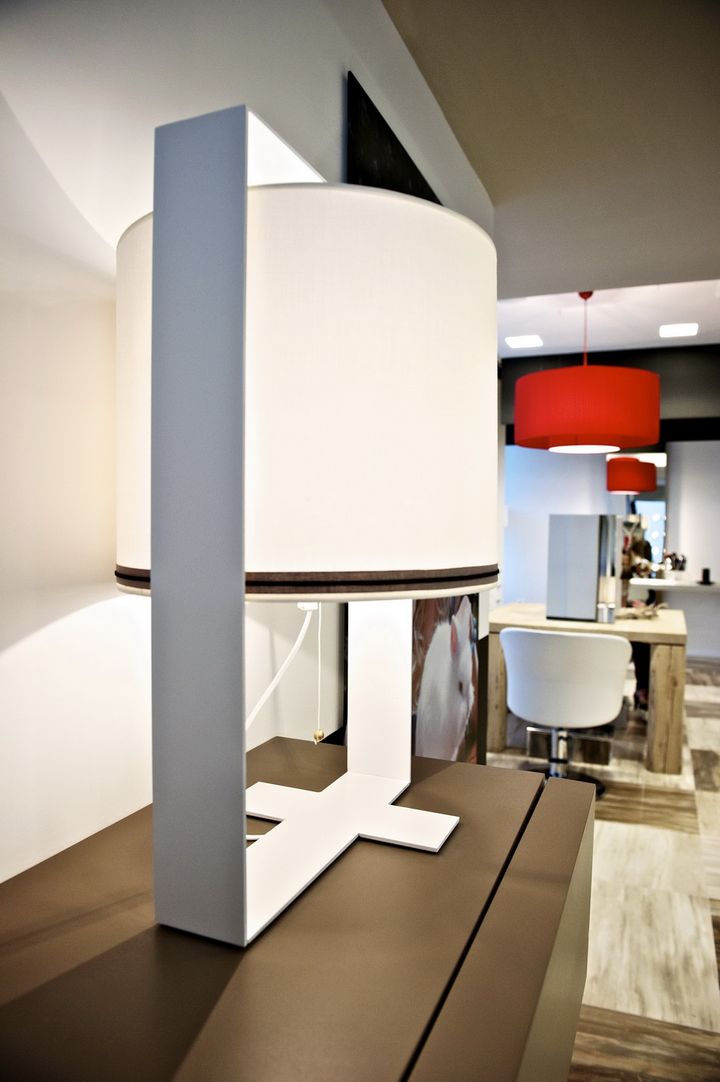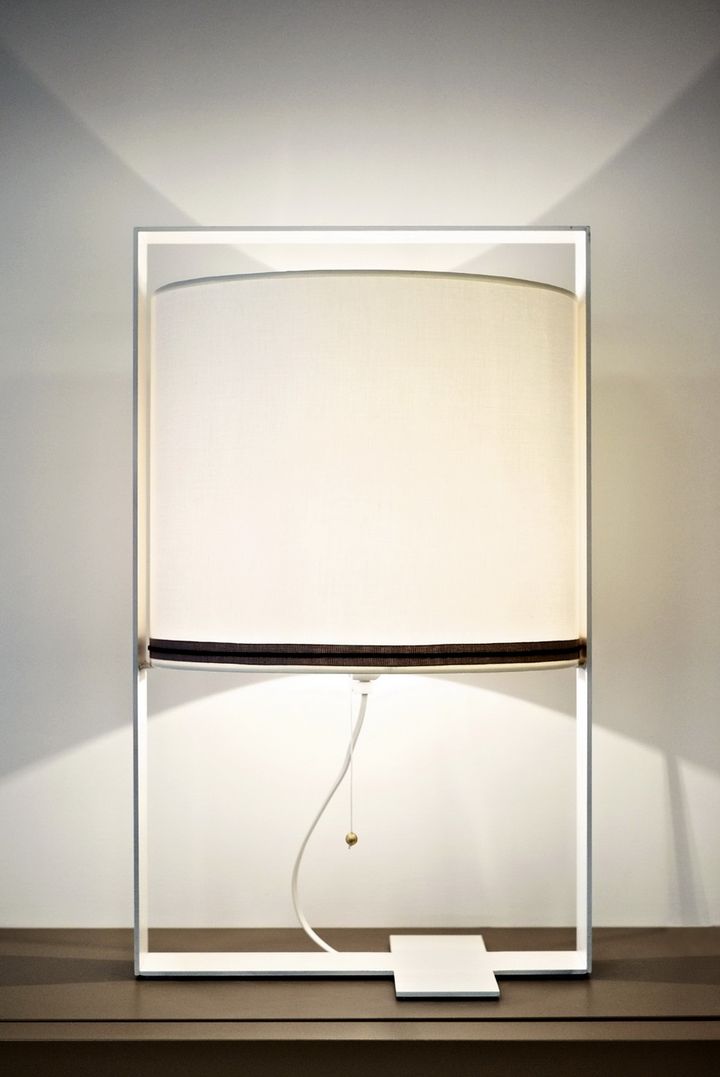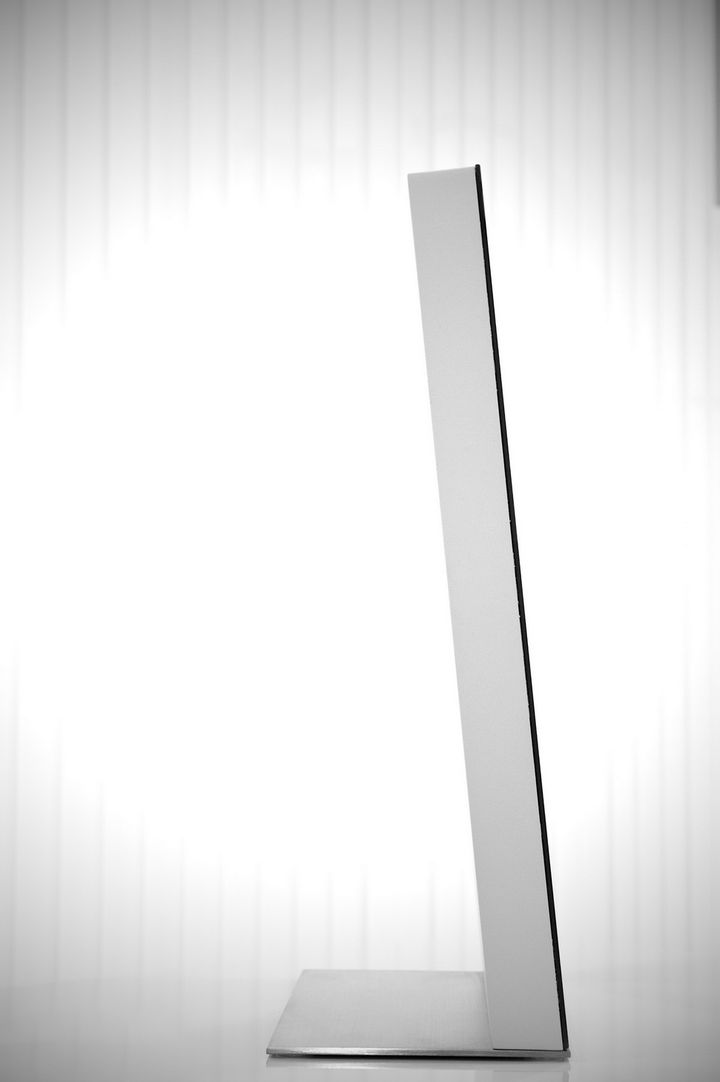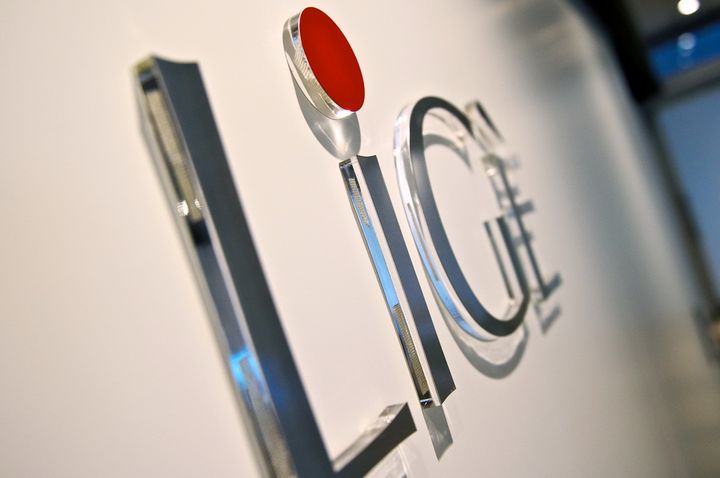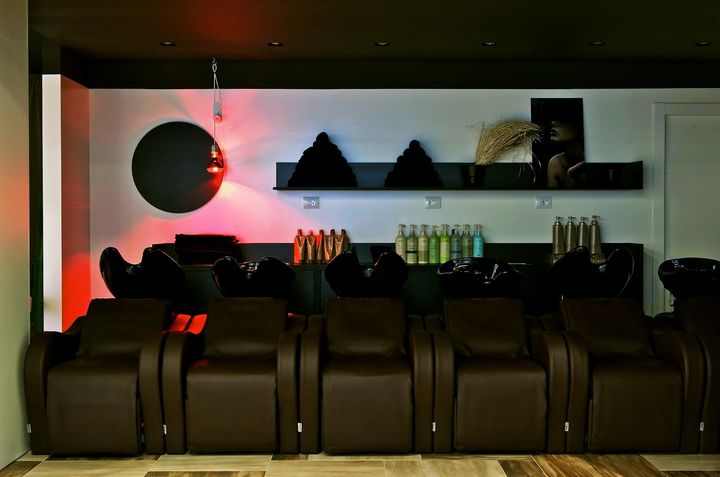 A curious detail and much appreciated is the use of an infrared lamp (used very often in the veterinary field) that descends from the ceiling above the backwash cabinet: this source heats the first of a pile of towels that placed on the skin or on the shoulders of the customer a thrill of pleasure, giving life to that red color that is part of the logo.
all space is strongly characterized by the use of a flooring unique of its kind that reproduces the various ivory finishes with shades ranging from sand to black.
the ceiling hides It tends to automated roller which, depending on the situation, can go down and create moments of privacy between the work tables, as if to create temporary micro rooms within a large open space. Another attention paid to the client's well-being.
The sunlight warms and envelops the entire space passing through the large windows of the building. for those who wish, the coffee or the typical herbal tea from the lounge can be tasted on the outdoor lounge in the shade of a very pleasant sail, with a background of jazz or chillout music.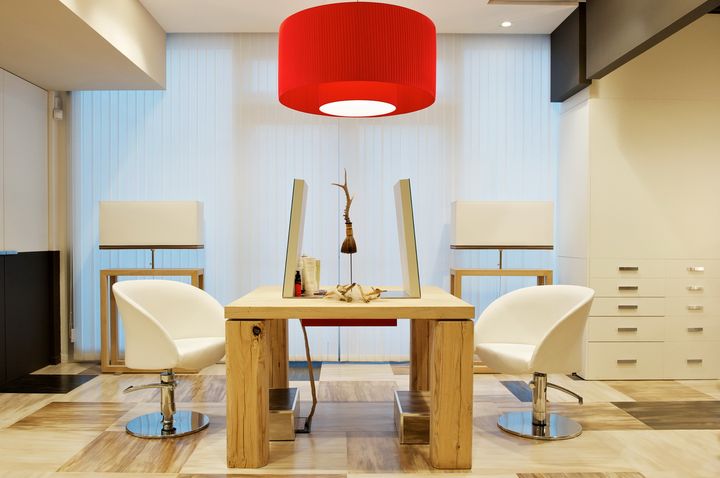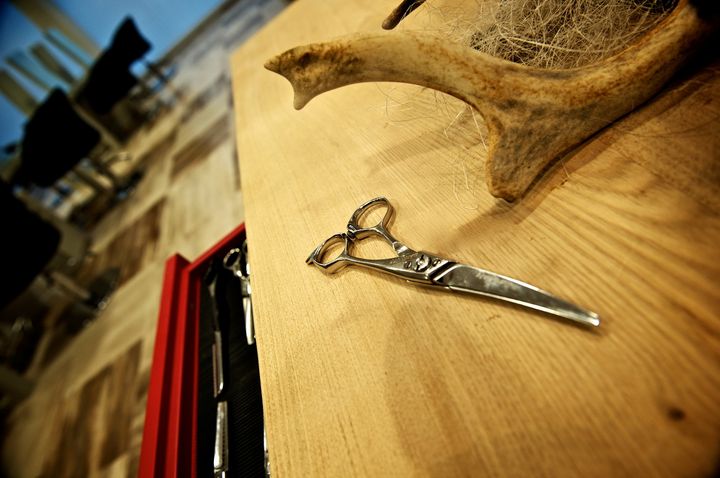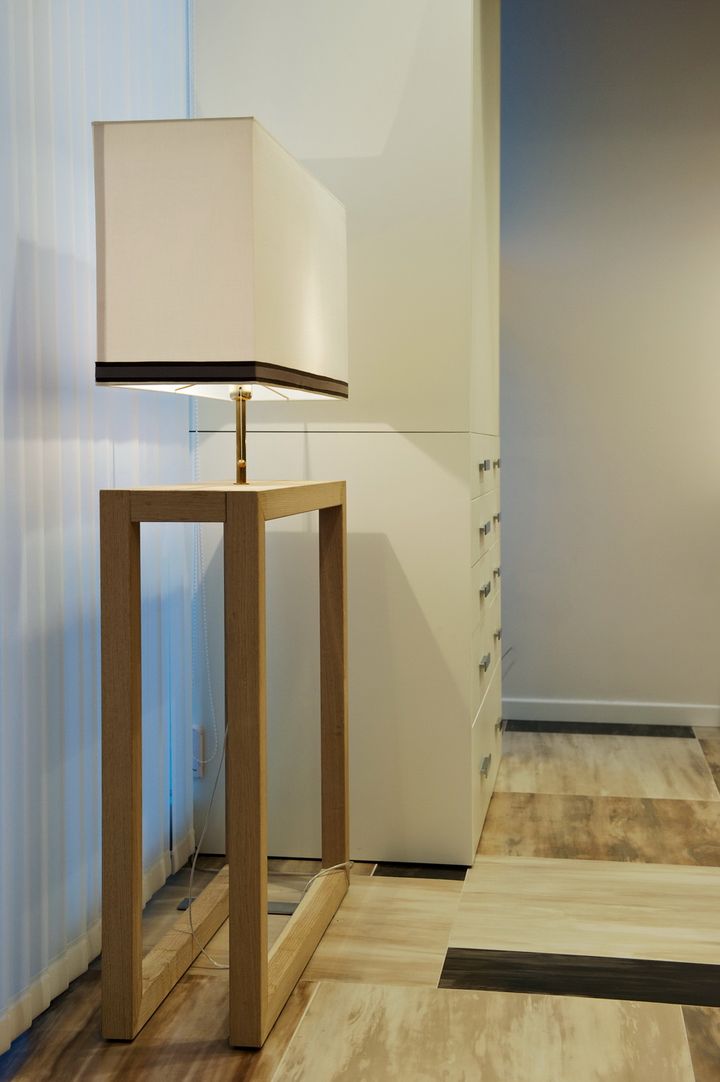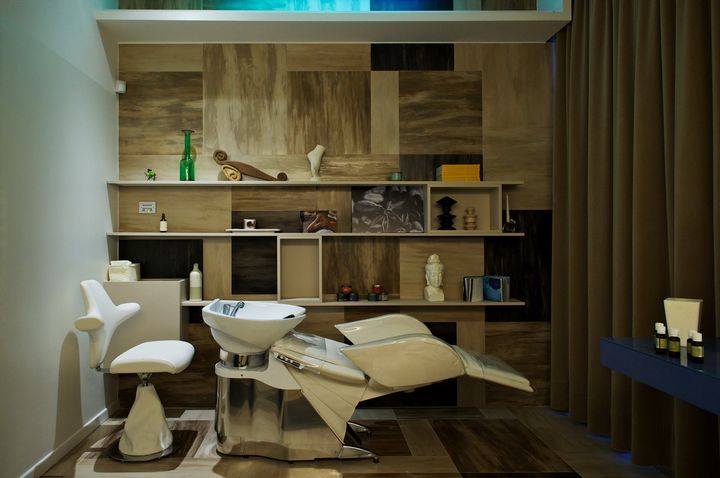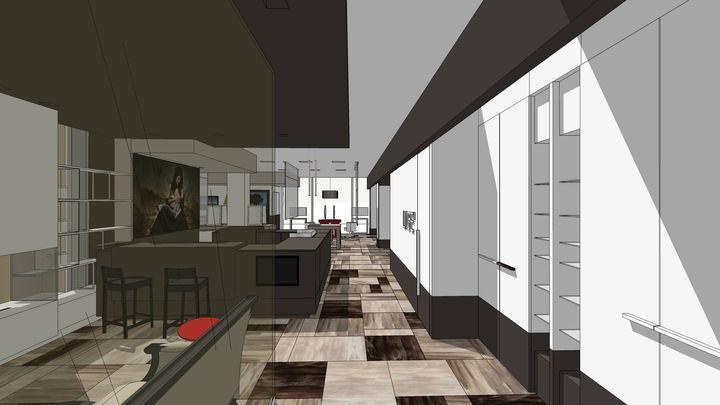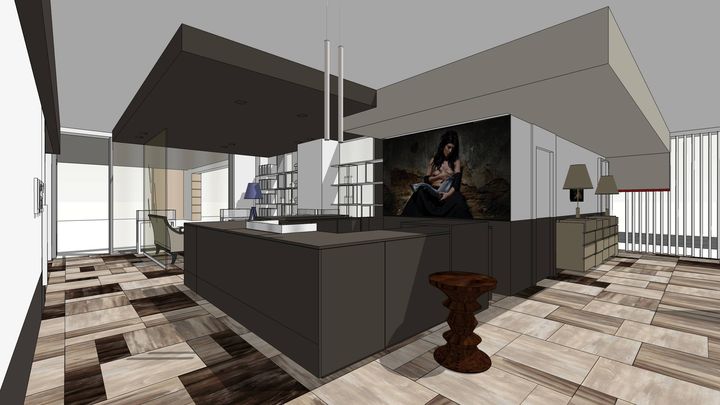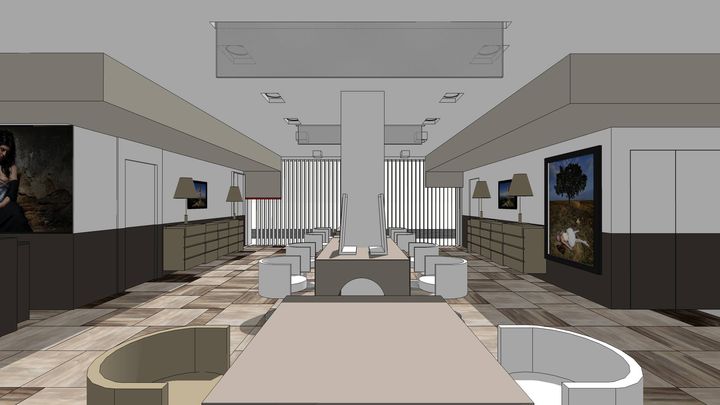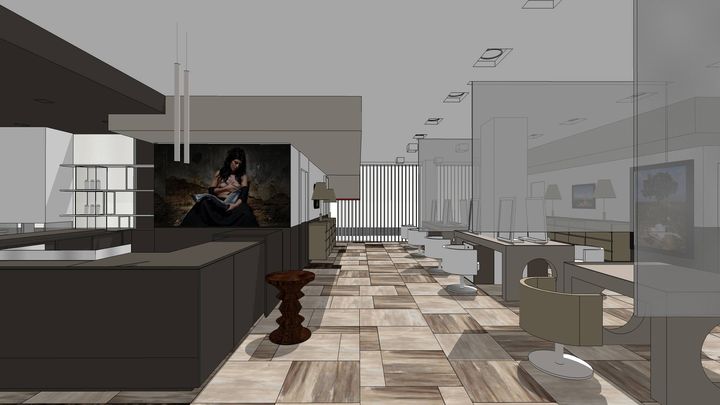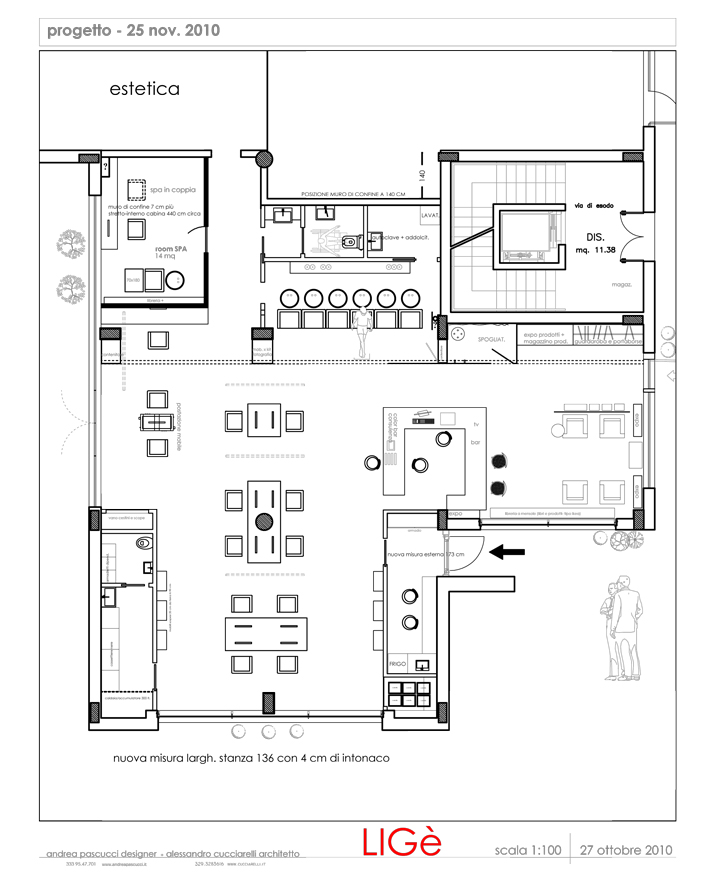 http://www.ligeparrucchieri.it
The photos were taken by Luca Petrucci. www.lucapetrucci.com