Renovation of an apartment characterized by walls covered with wallpaper
it has been modified:
2017-10-09
di
A renovation of an apartment of about 80 square meters located on the first floor of a Milanese building designed by Plus Ultra Studio, in which some demolitions, the choice of new finishes and the characterization of some environments with wallpaper coverings, have completely changed the look.
The living room was enlarged and made brighter by demolishing the wall that separated it from the central corridor and the room wall located to the left of the entrance. In the hallway, slightly widened to make a wardrobe, a small storage room was accessed, with access from the rooms. The two blind bathrooms are indirectly illuminated by the adjacent room through glazed windows located in the upper part.
The work focused mainly on the choice of new finishes to give the environments a character consistent with the new owners: a young couple with two children. The floor of the living room and the distribution areas, previously tiled, was made with the same oak parquet existing in the rooms. Laying mode, however, is different depending on the environments to preserve the memory of the previous partitions: along the lines of the demolished walls, the parquet is set to run, in the fish stew and in the transverse distribution areas. Some walls feature a Cole & Son wallpaper: a geometric decoration on a turquoise background dresses on the bottom of the living room, while a floral decor on the same tones characterizes the headboard of the bedroom.
For the kitchen and bathrooms, a rubber floor was fitted to a small size ceramic coating for the walls. The bordeaux kitchen floor contrasts with stainless steel furniture and the kitchen floor made of concrete. The bathrooms are characterized by two tiniest tones of blue accustomed to the tiles of the Mezza ceramica Bardelli collection arranged in a playful and casual way to stimulate the imagination of children. The choice of Oliva's Boma nylon handles, designed by the GPA Monti studio in the seventies, accords to the color and the ironic character of the tiles.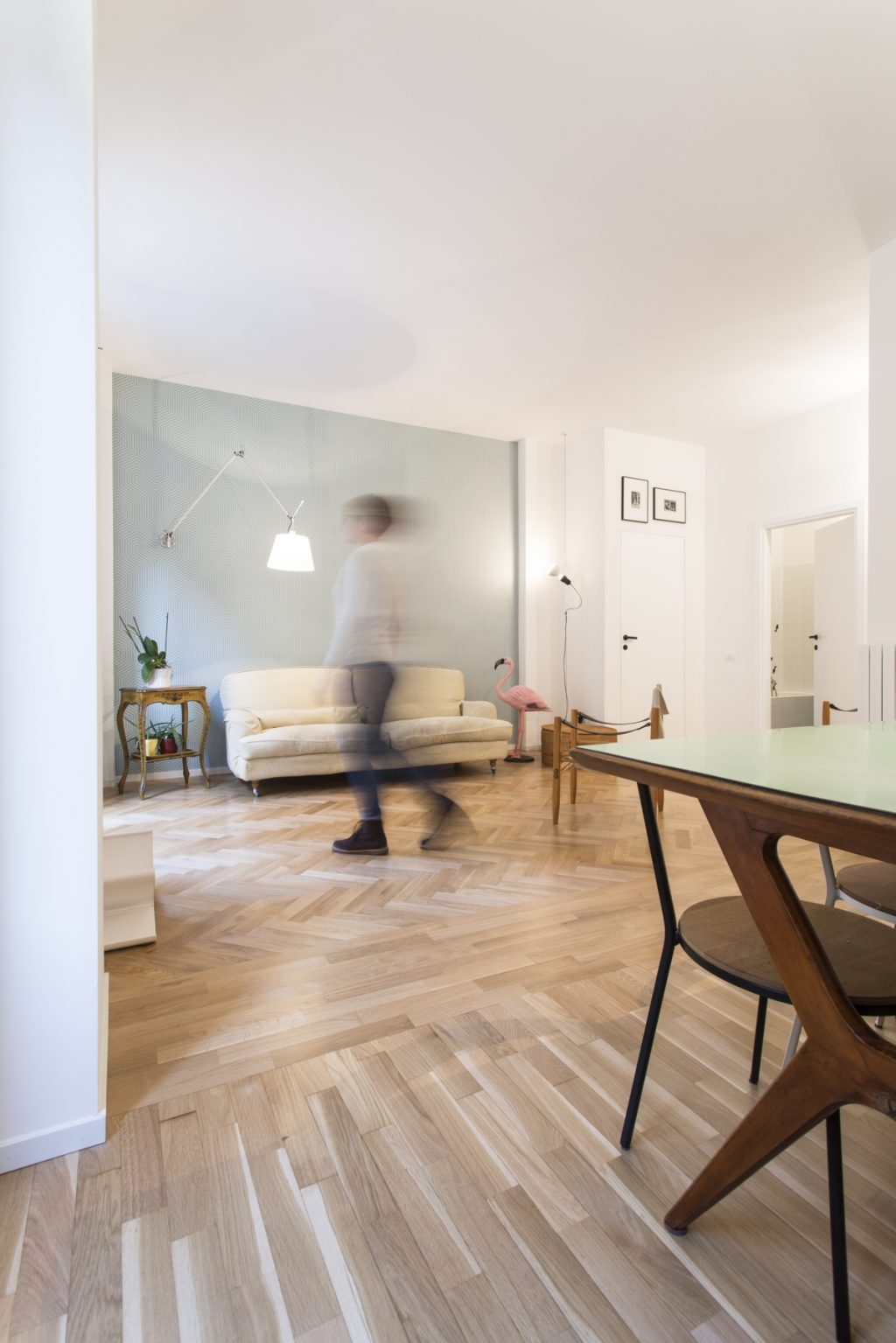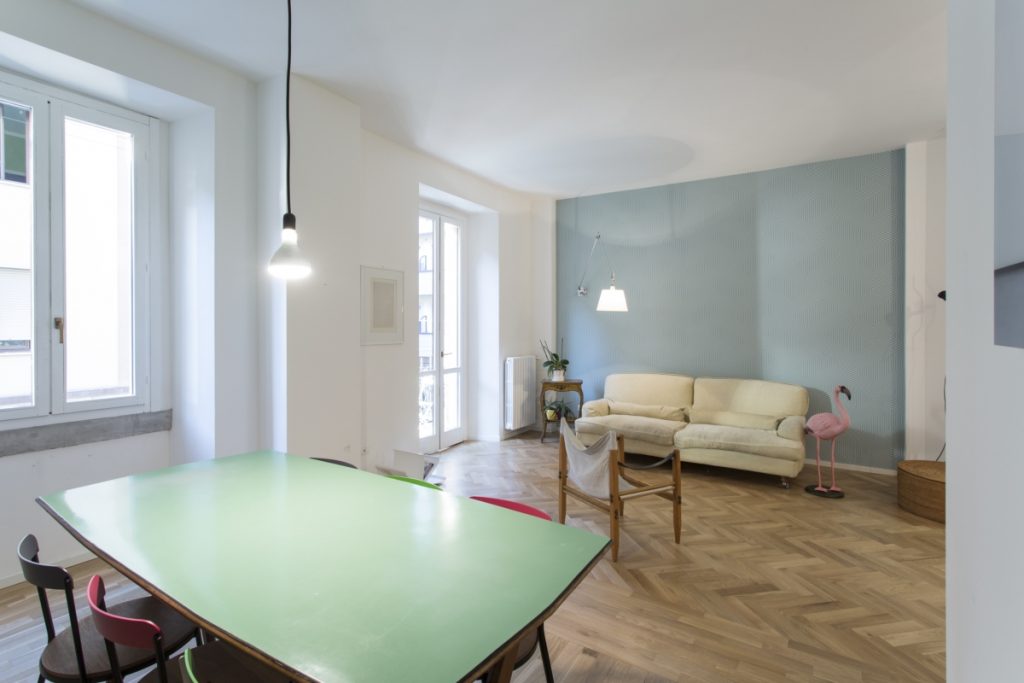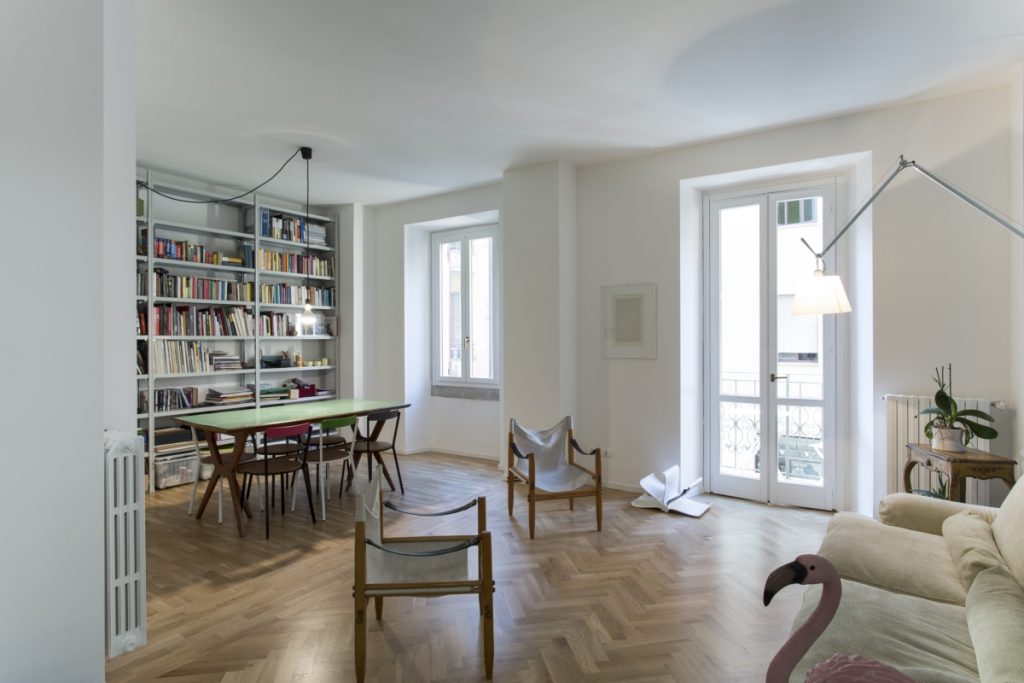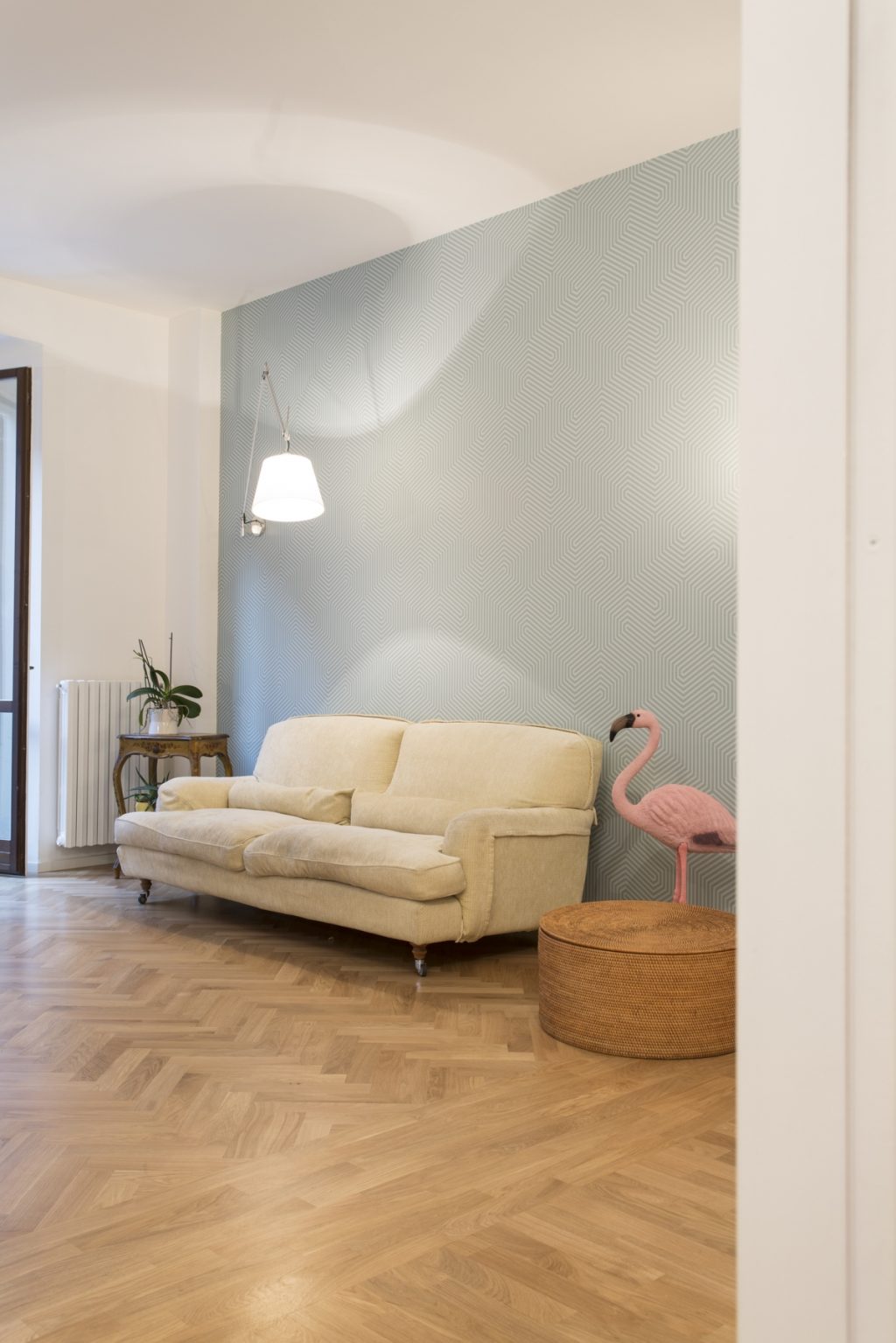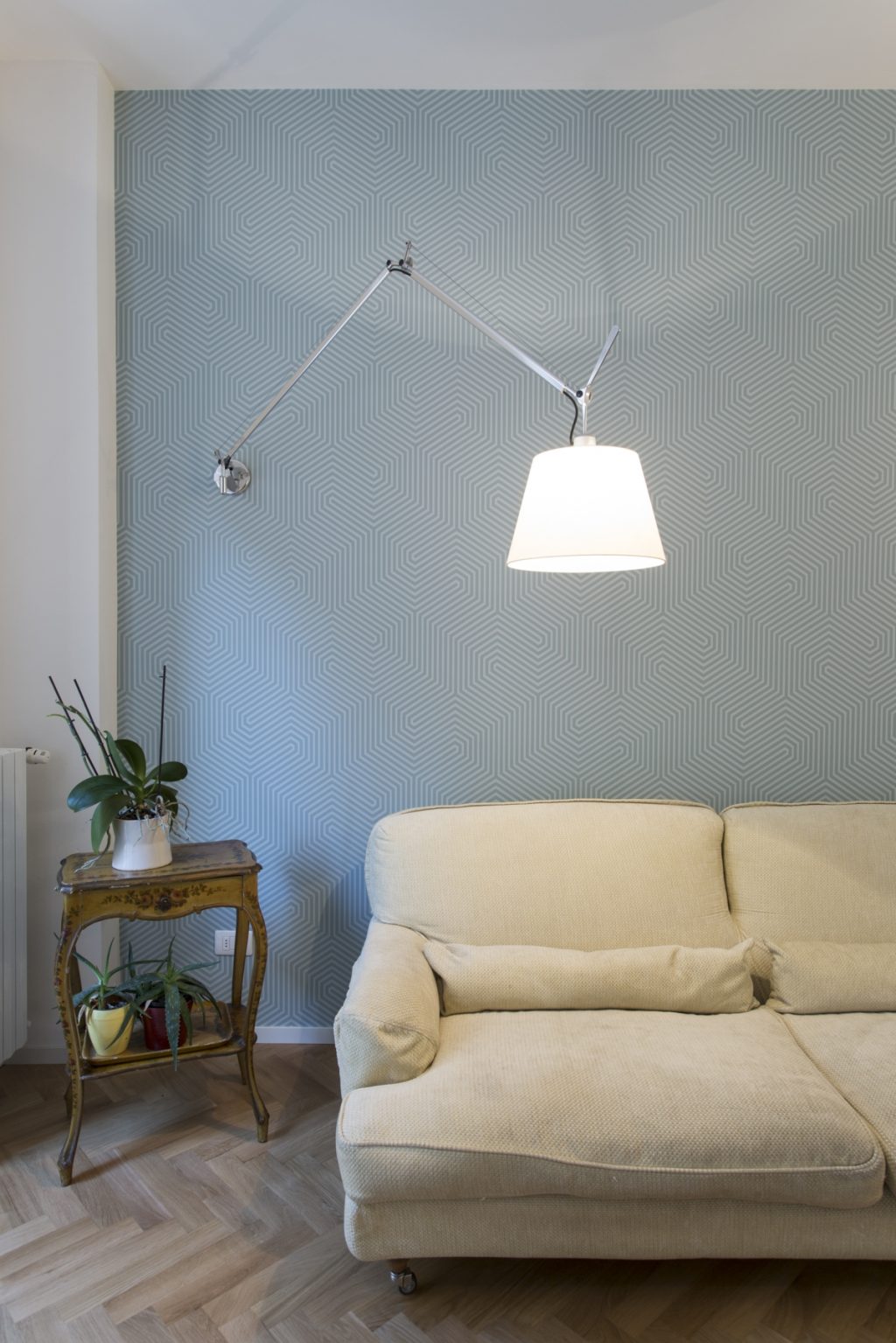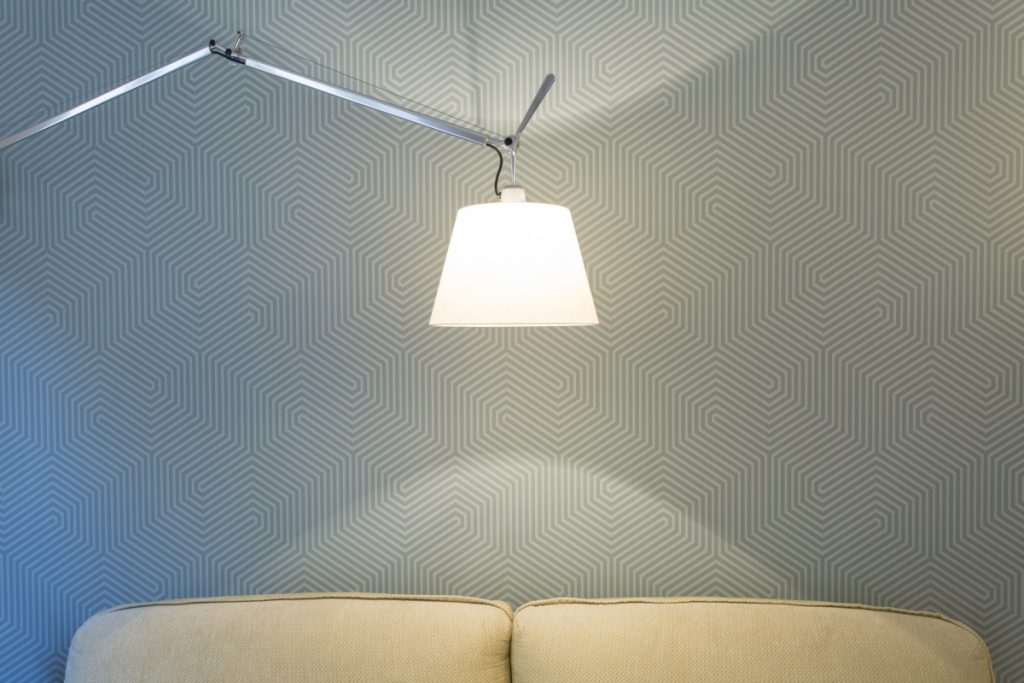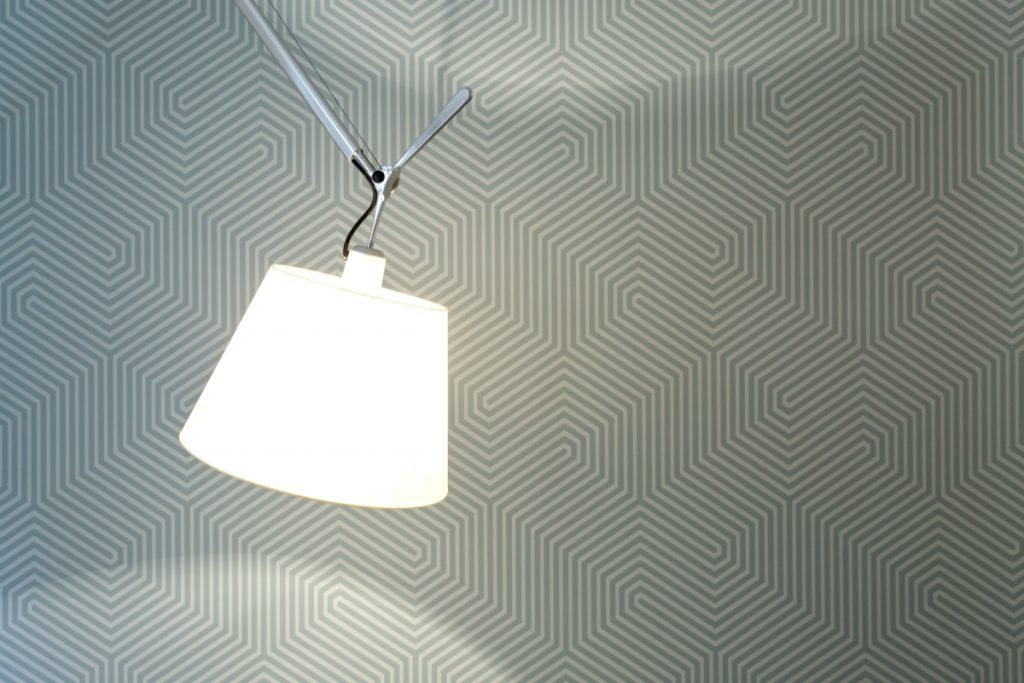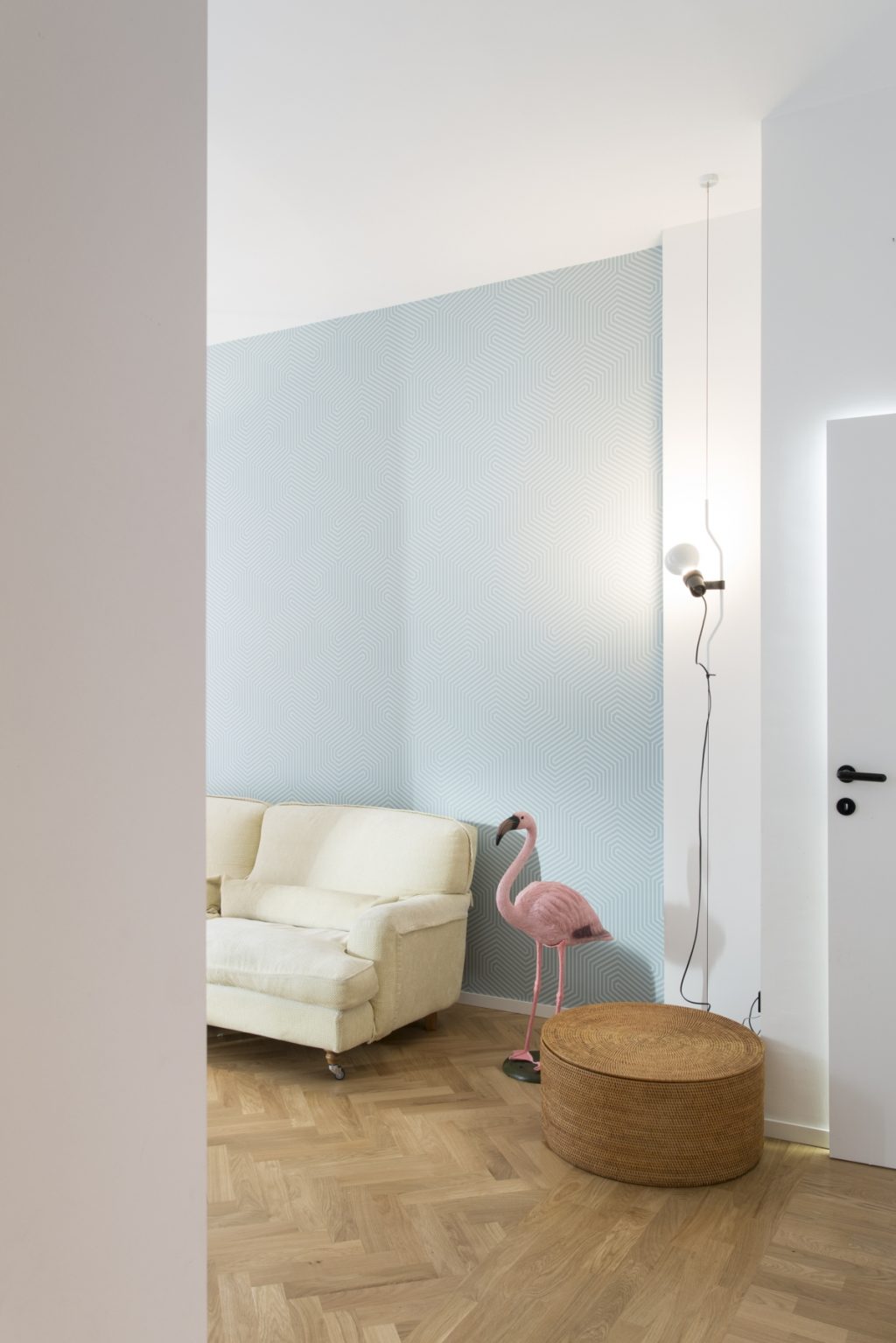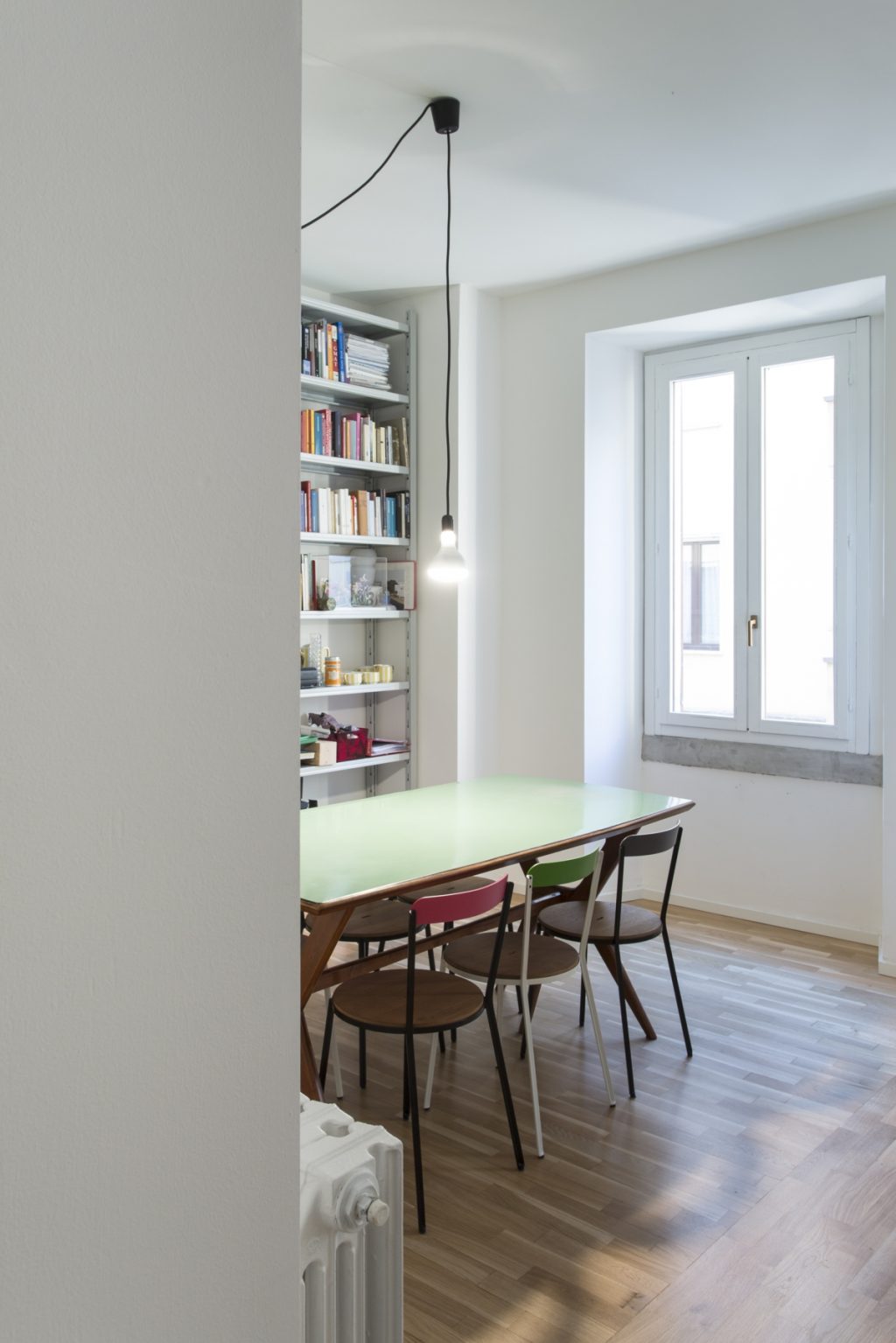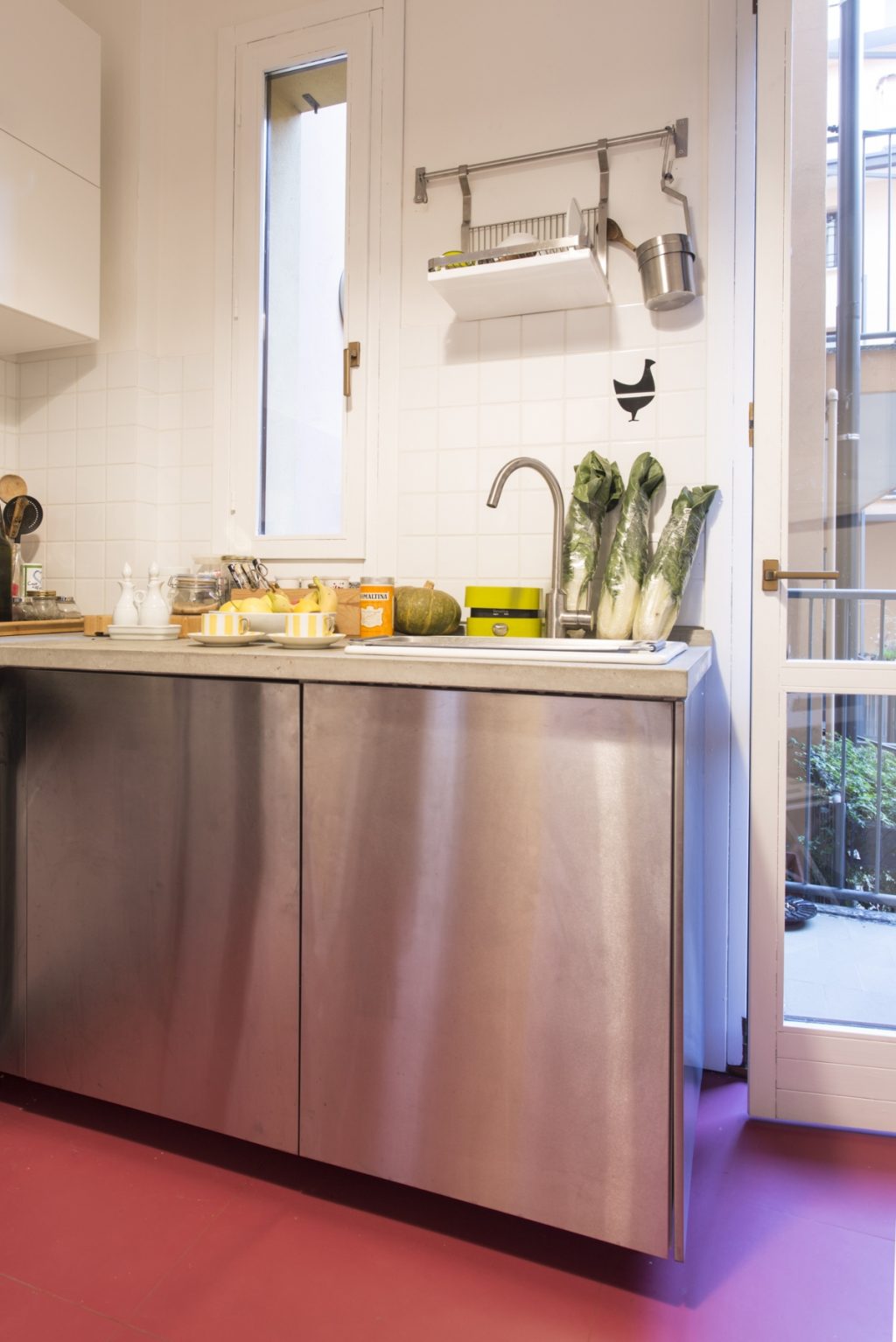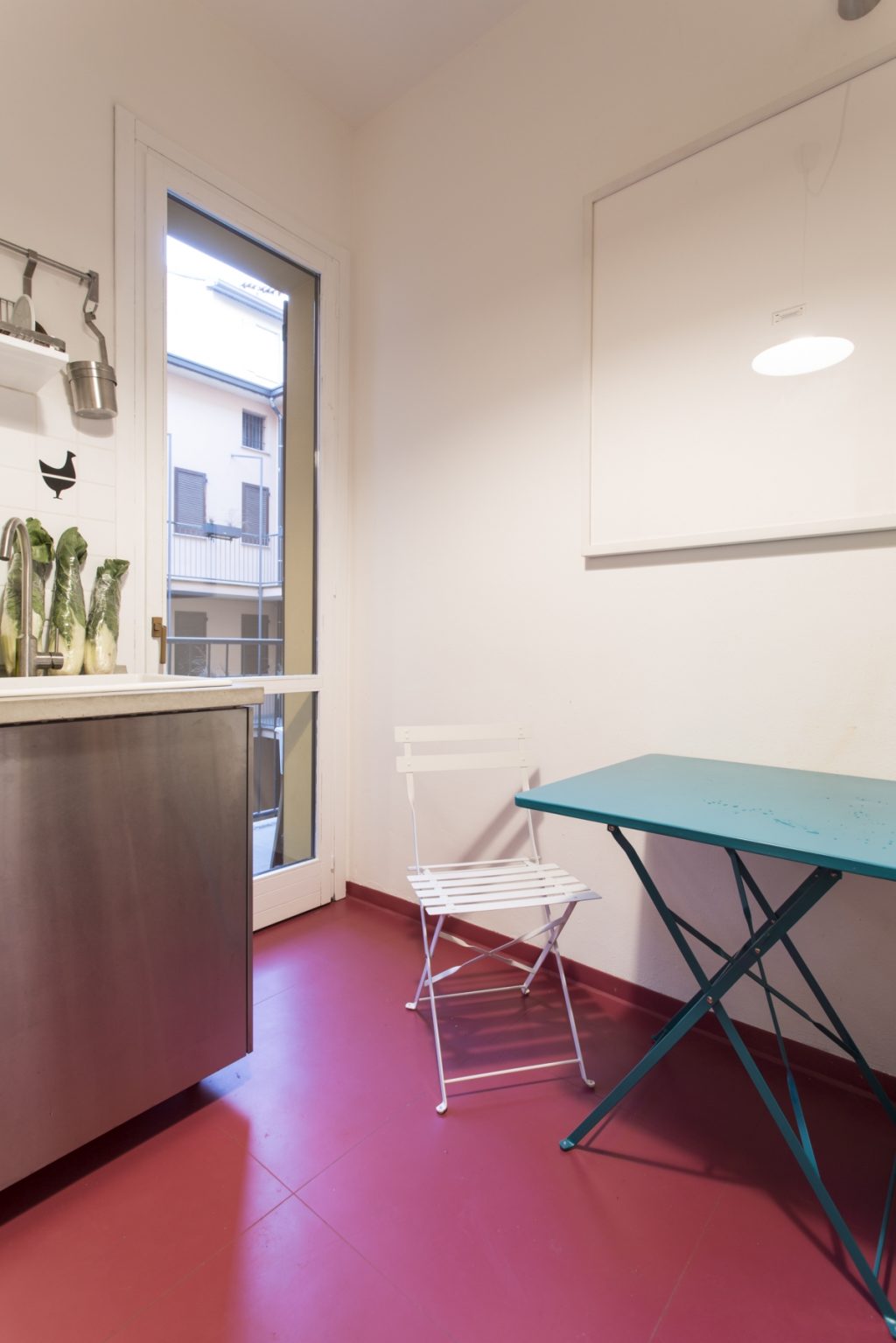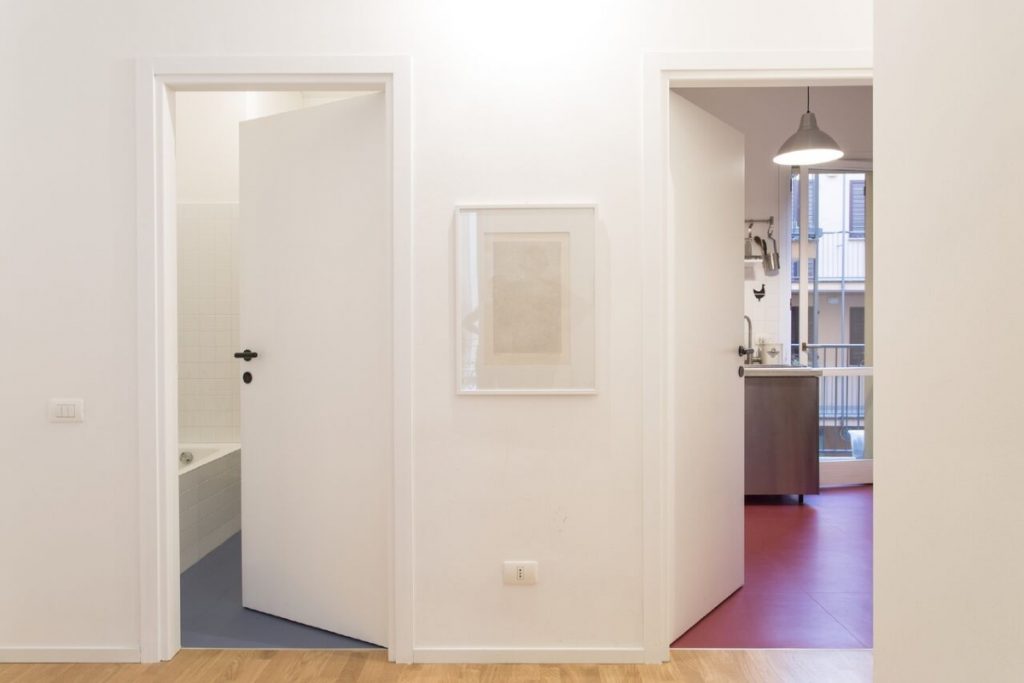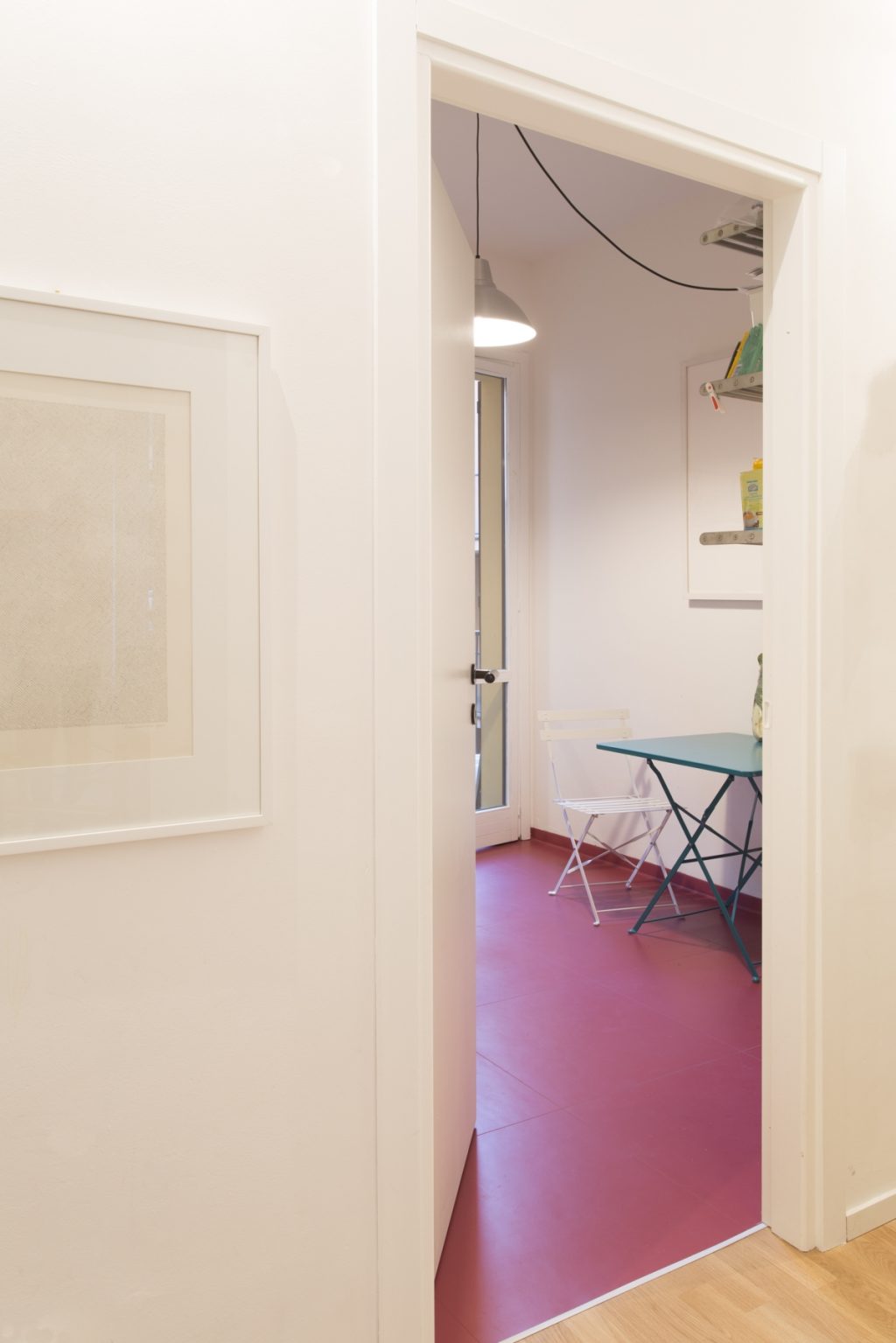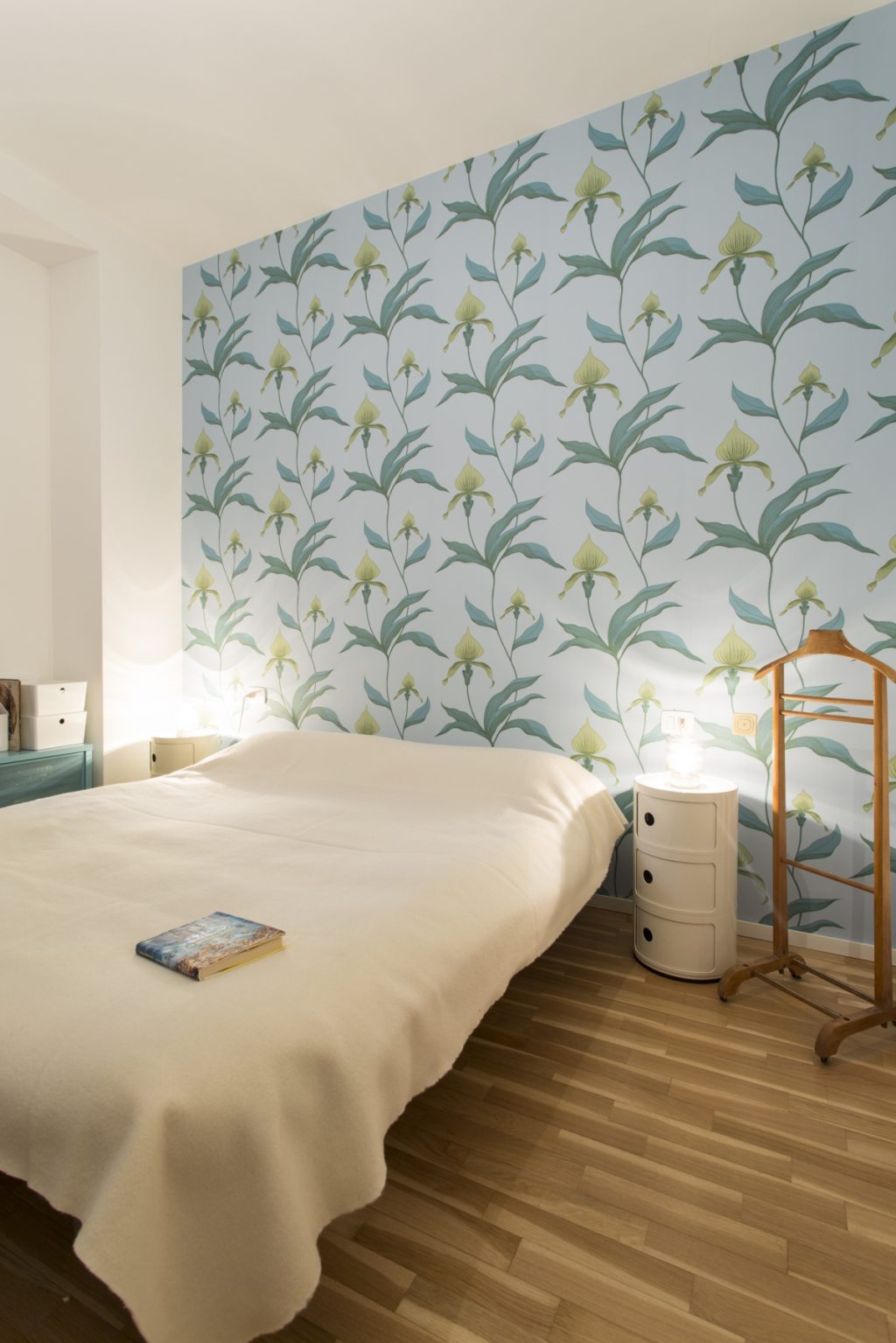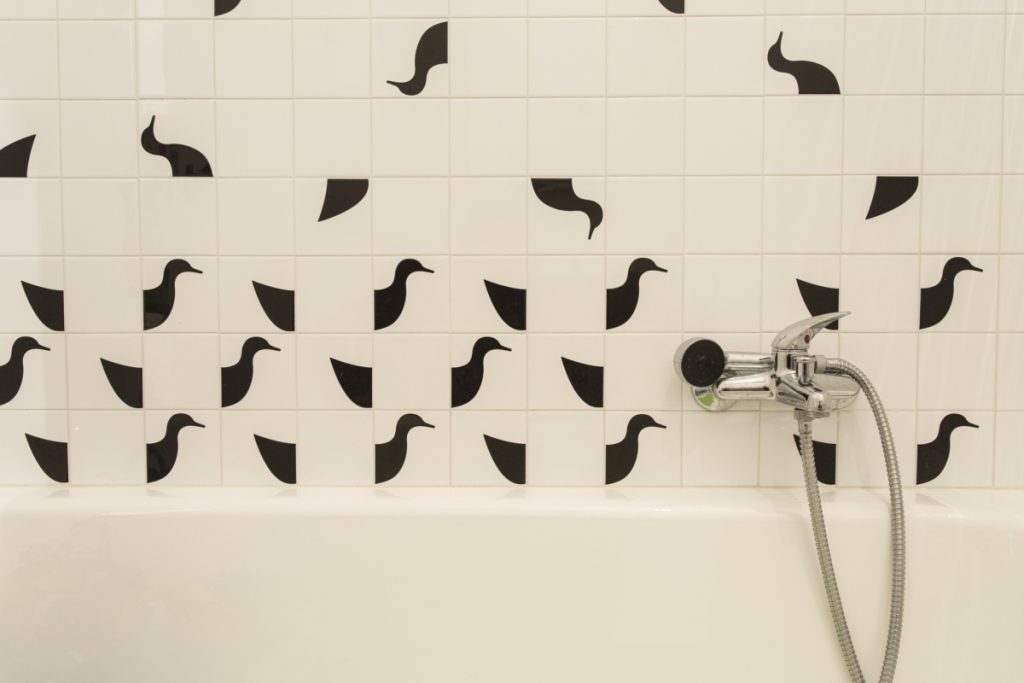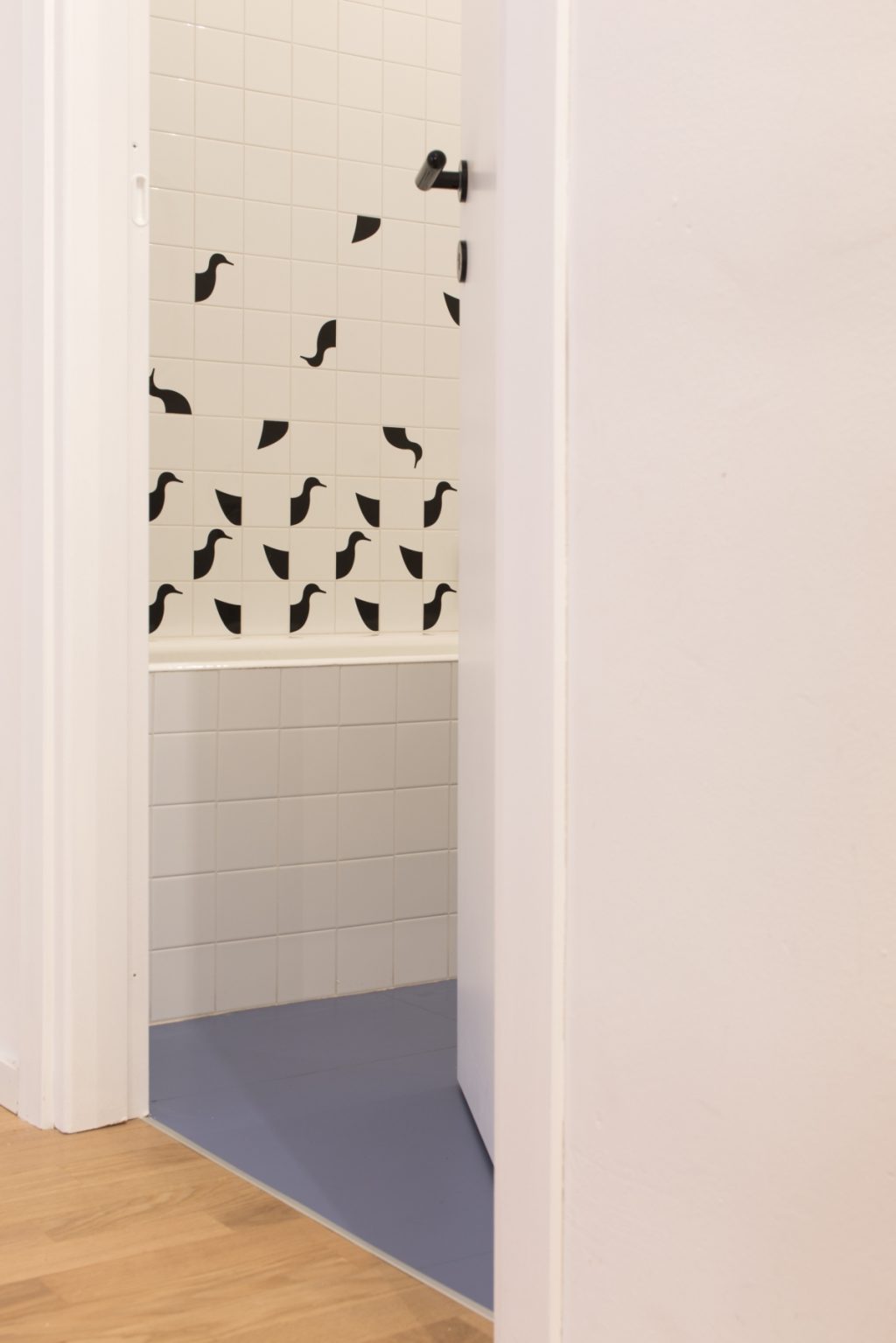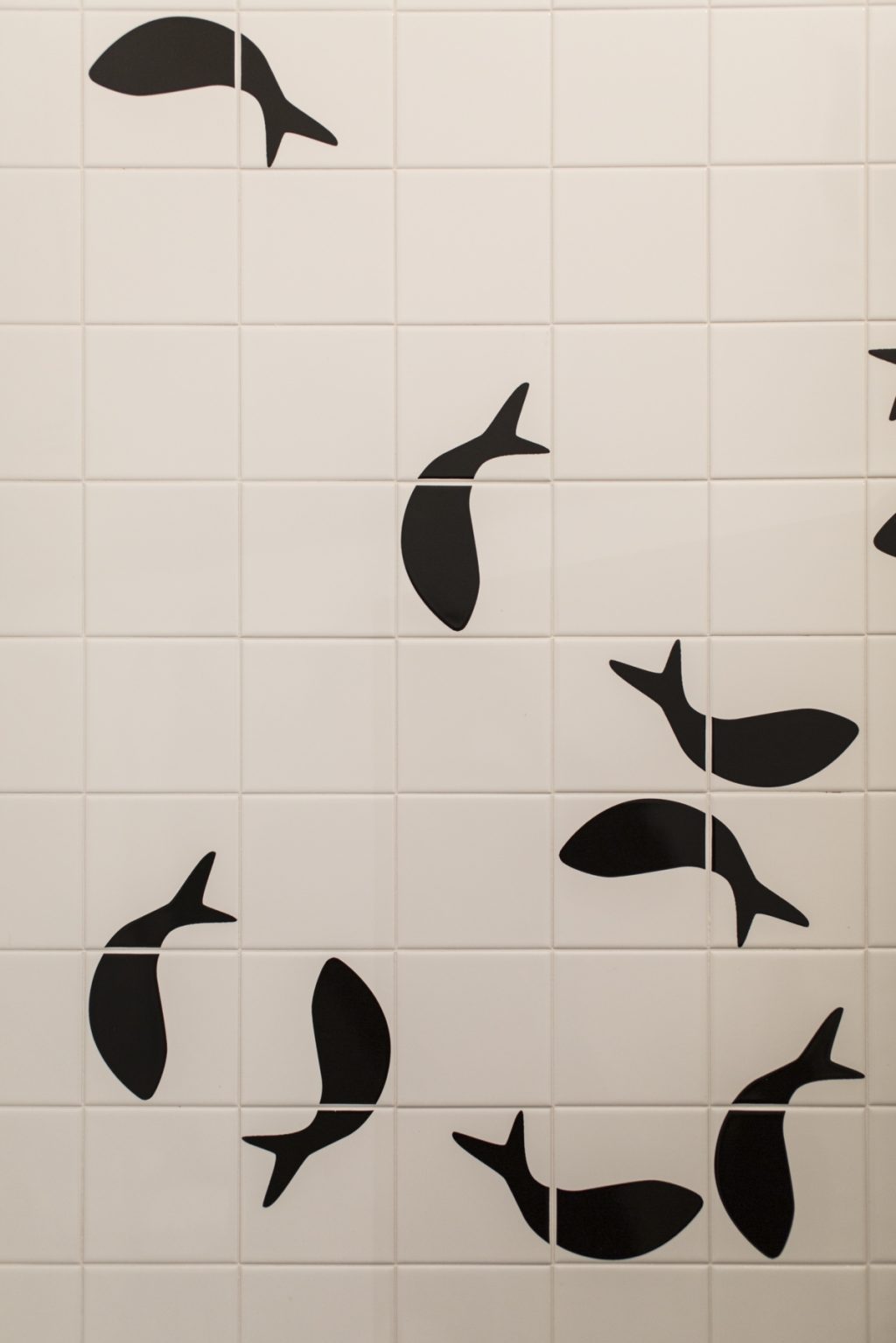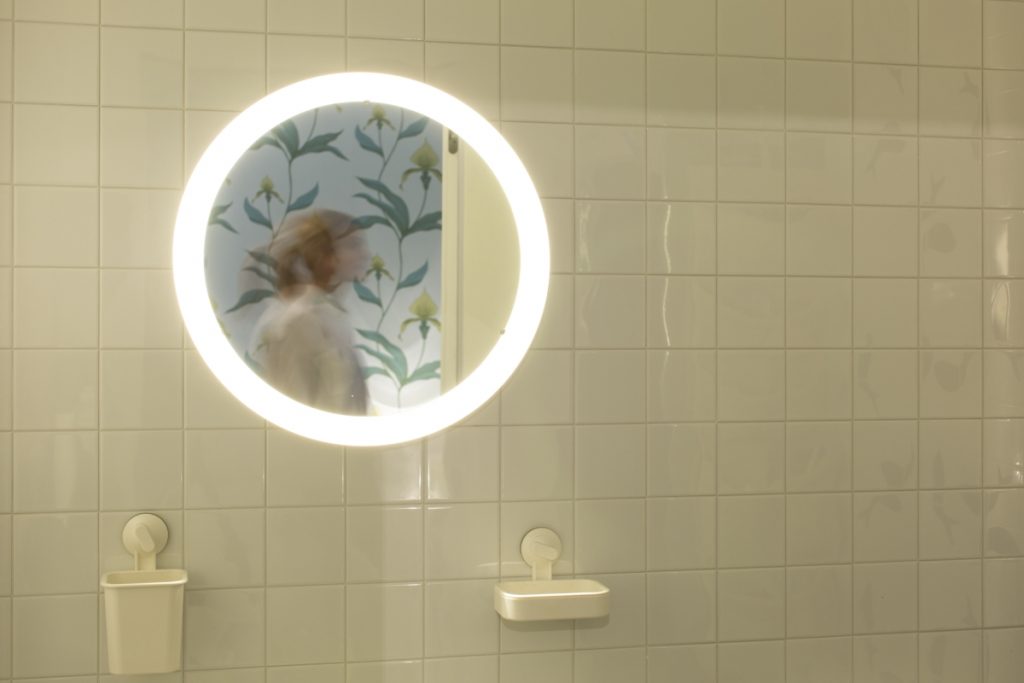 This slideshow requires JavaScript.
www.plusultra-studio.com