"Pavilion of dream terraces" the Vietnam pavilion at Milan Expo 2015 by H&P architects it has been modified: 2013-04-06 di
La modular structure, Which will be made of steel and wood, inspired by the rice crops typical Asian state. The creation of an internal microclimate allow the pavilion to produce food.
Vietnam discovers his cards in view of Expo Milano 2015. And it does so by presenting to the world what will be his national pavilion, designed to show visitors to the universal exhibition the food tradition of Southeast Asia, starting with the cultivation of rice.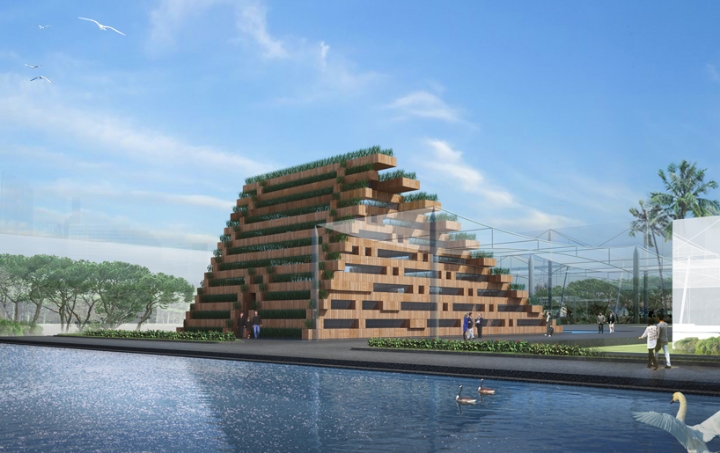 It is the system in terraces typical of those areas to have provided the study H&P architects, in charge of the design, the inspiration for the structure that will be built on the Rho site. A modular construction in steel and wood that aims to bring together the agricultural values ​​of tradition with contemporary architecture, always in the name of sustainability, one of the key themes of the exhibition.