Prism Design / Kemuri Shanghai Restaurant
it has been modified:
+2013
di
Drawn by Prism Design the new Kemuri Shanghai Restaurant It is inspired by the movie Kill Bill. "Edo Robata Kemuri" famous for over 10 years in Japan opened its first store in China in December 31 2012.
Red is the dominant color, while space incorporates the architectural lines of the old houses using hemp ropes, the material used since antiquity, to separate spaces while maintaining a visual contact.
"For the owner the important concept is the relationship between people, cooperation and collaboration, for this was chosen chosen as main material hemp. The great strength of hemp rope is generated from the combination of many small strings ".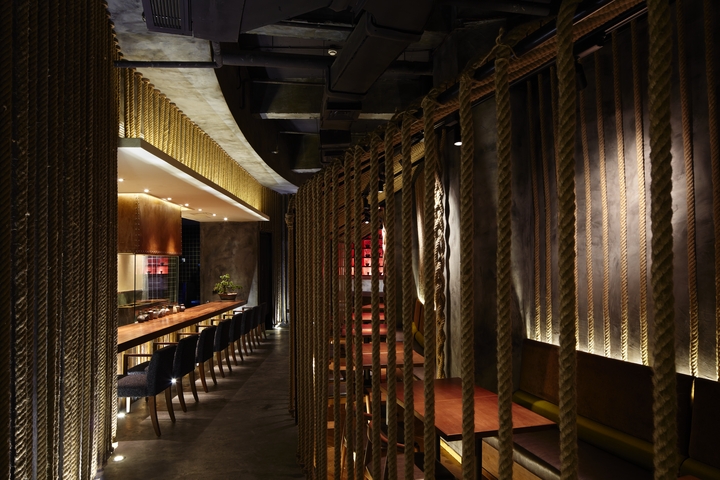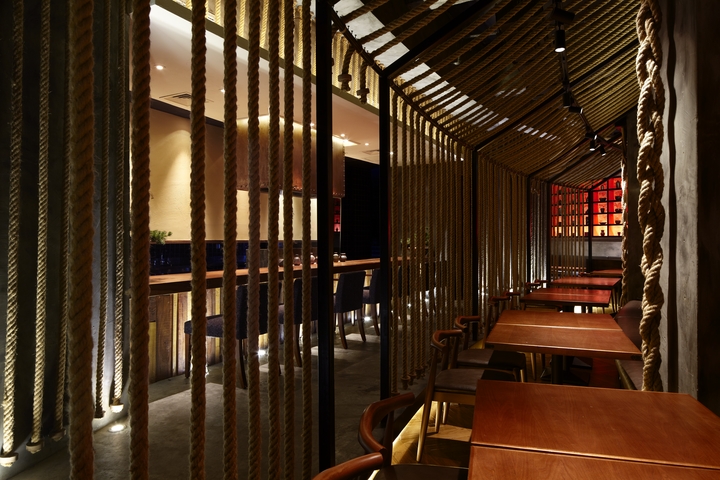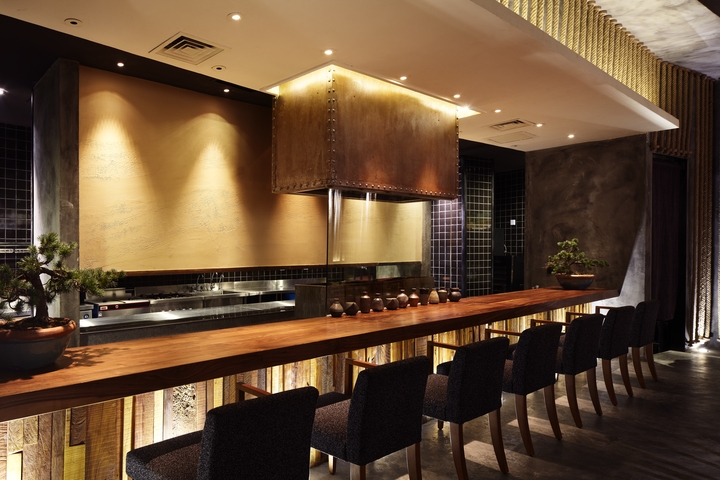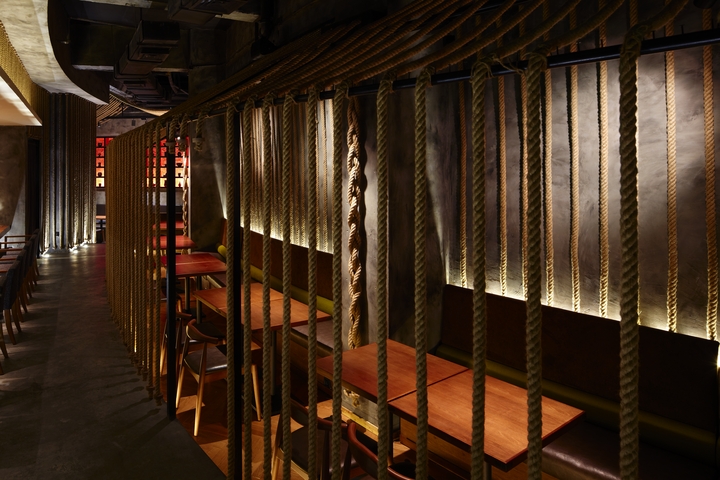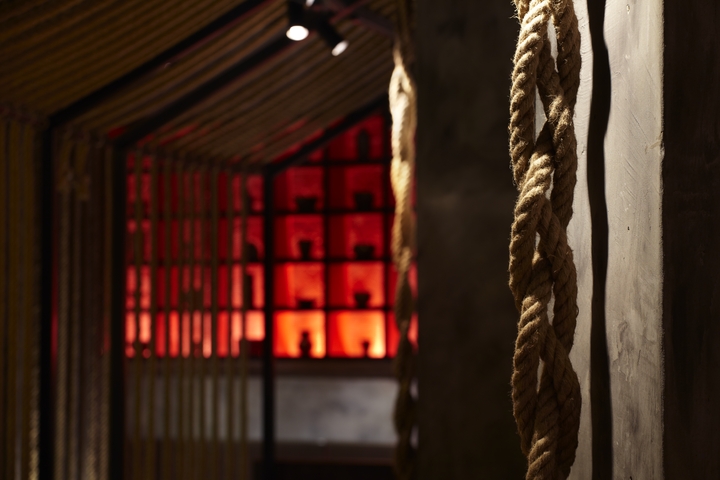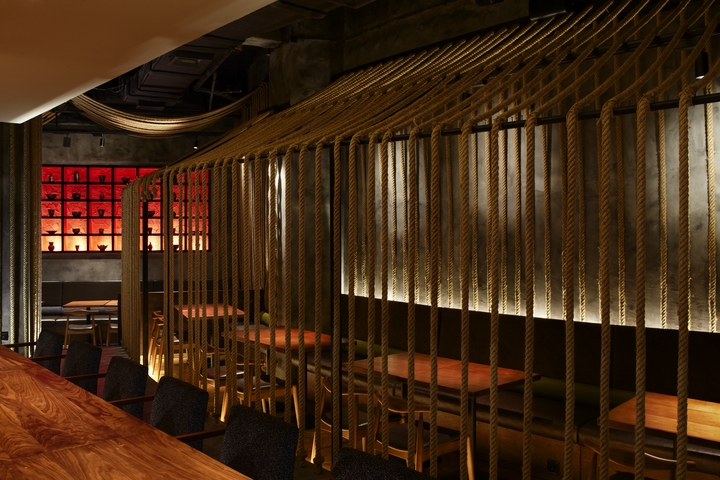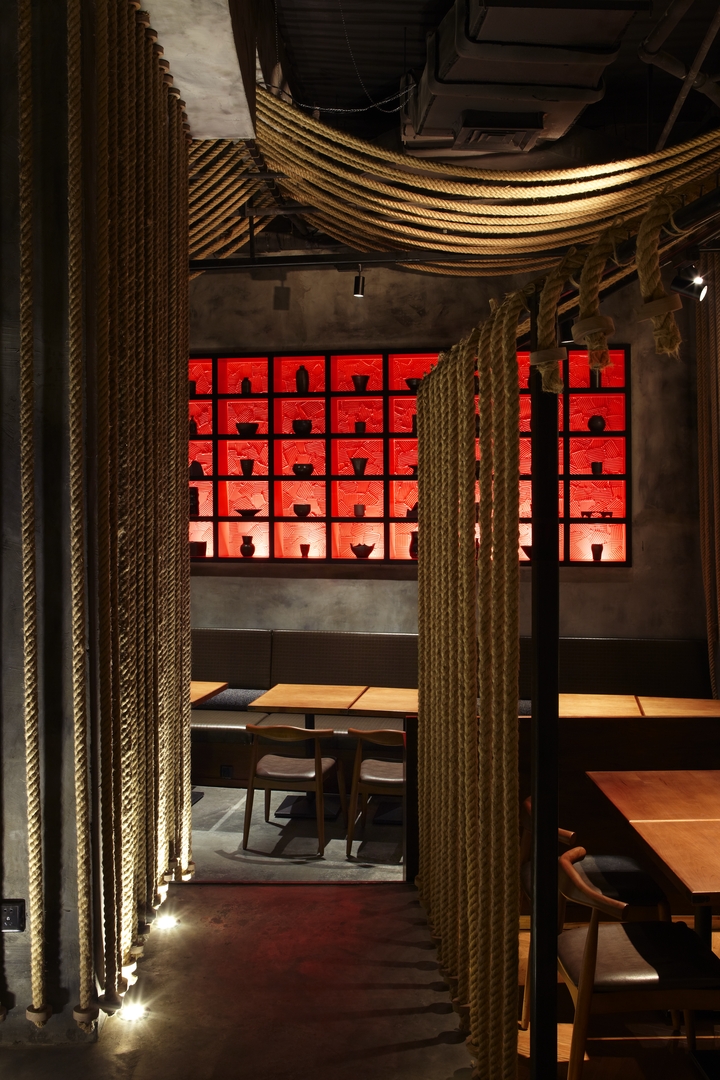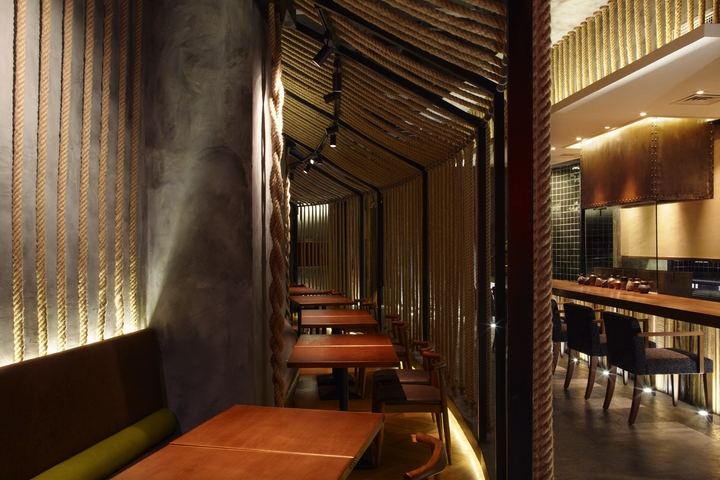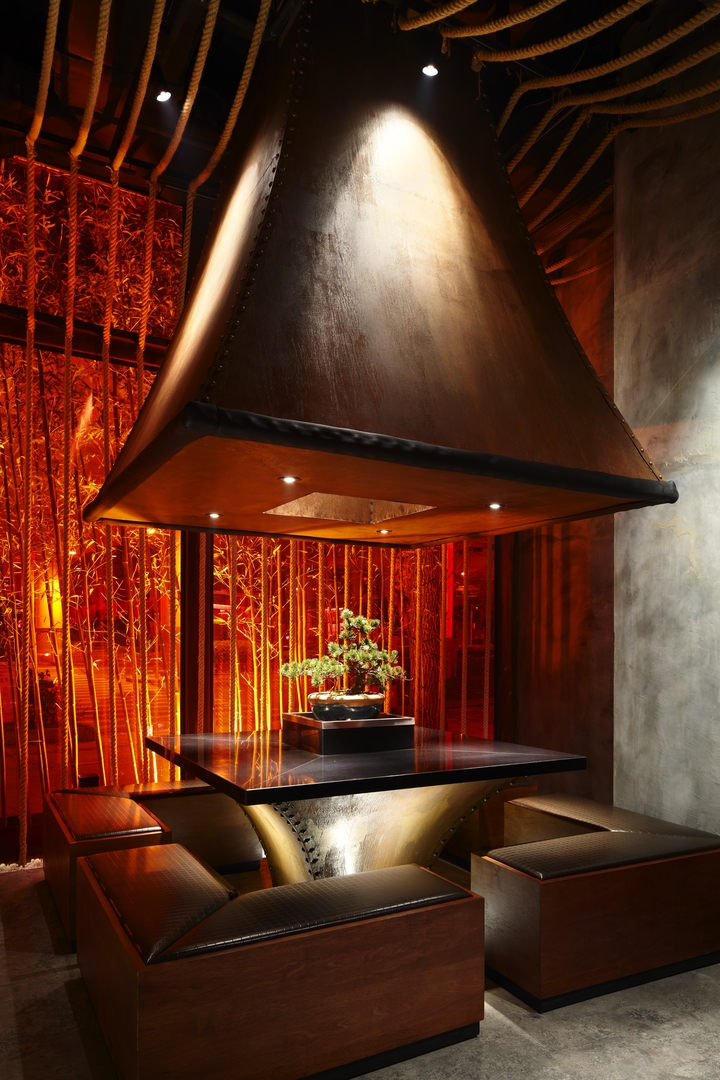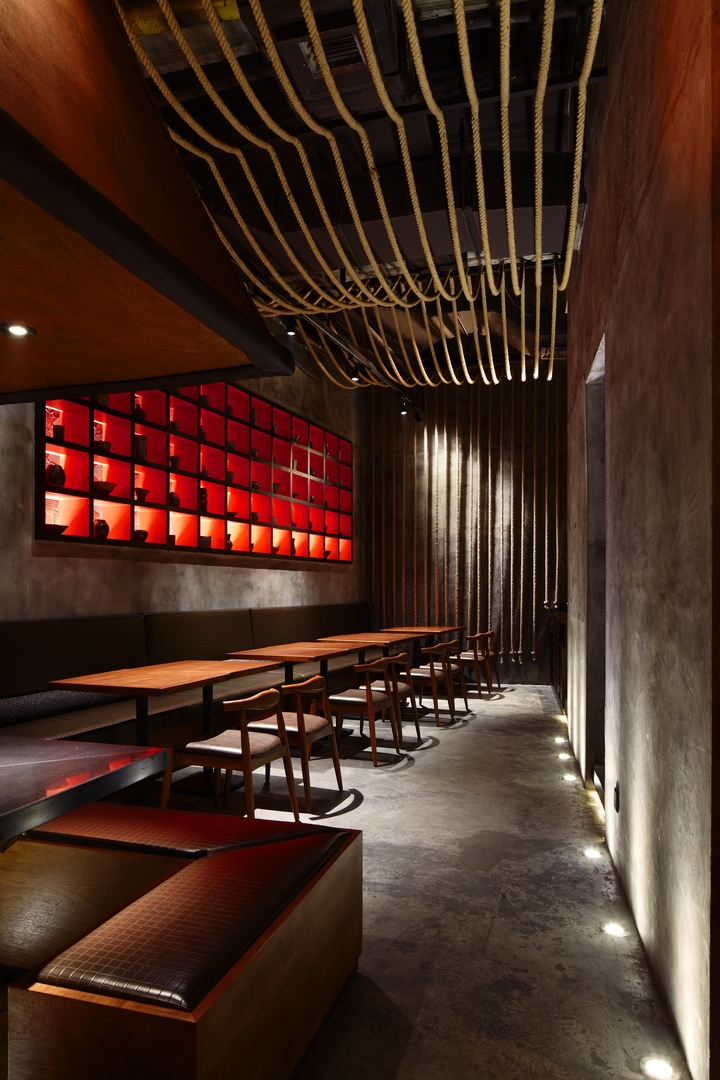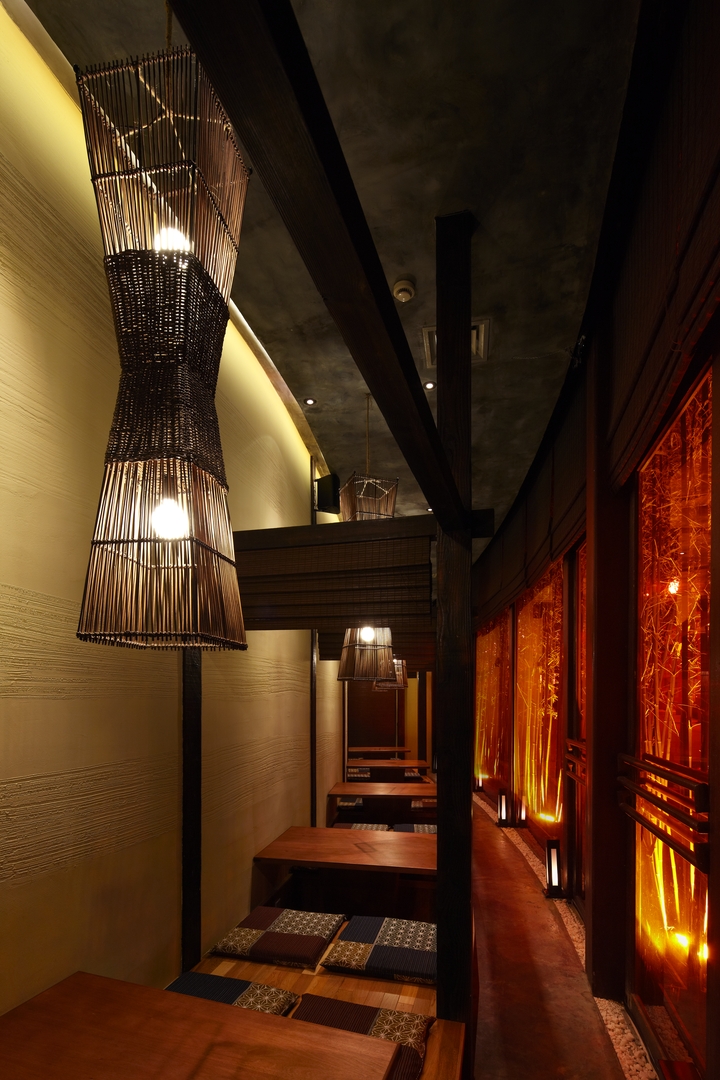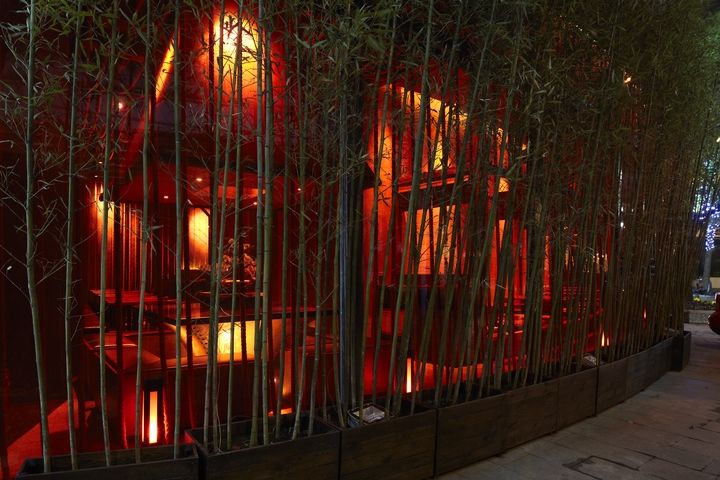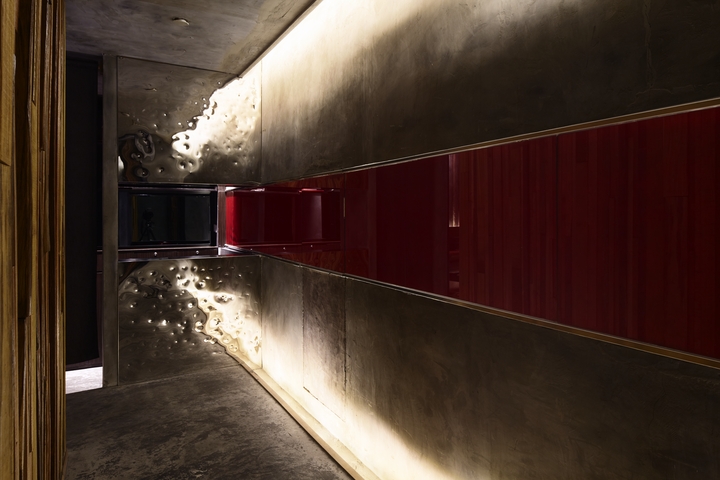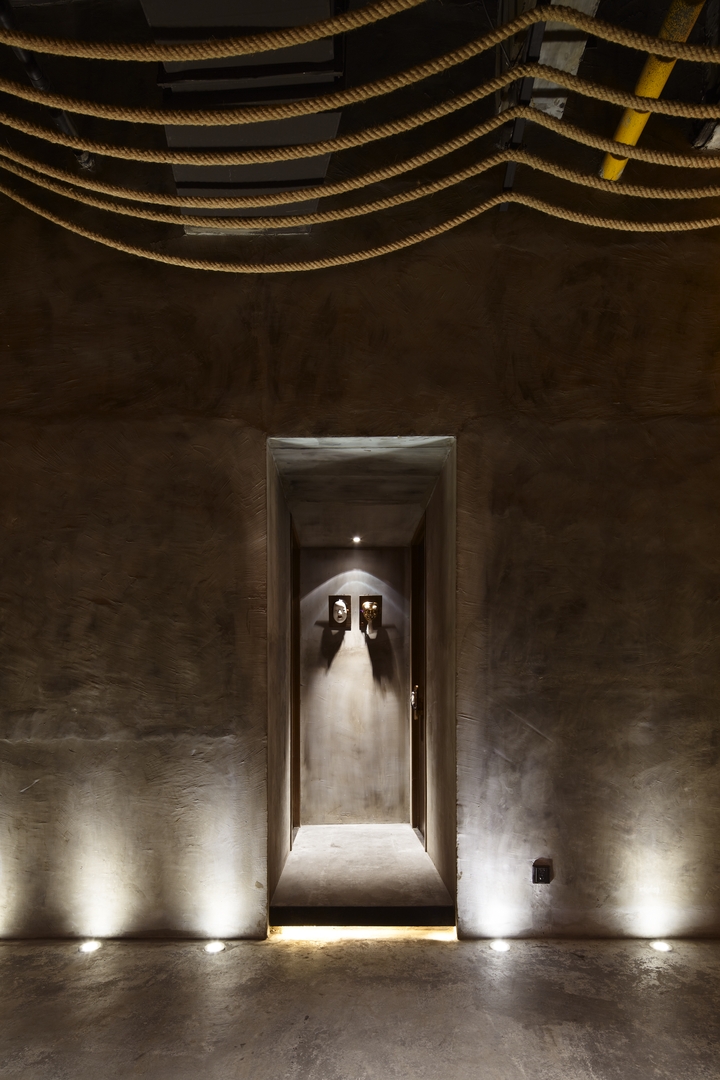 Photo Credit: Nacasa & Partners Inc. (Photographer: Eiichi Kano)