Pierluigi Molteni / Penthouse in Bologna
it has been modified:
2018-01-02
di
The Penthouse designed by Pierluigi Molteni Bologna has a very special urban location, in the heart of the city. Occupying the last three levels of a typical Bolognese corner, it turns out to be in close visual contact with the main historic architectural towns. The immediate proximity to the church of Santa Maria della Vita suggested the design of large windows to be able to fully enjoy the views that open up on its imposing volumes. The element of vertical connection is central to the horizontal distribution of the different environments and has been redesigned to make it as smooth as possible the transition between the different levels of the house.
The staircase arrives at 'roof terrace which offers a wide view of all around built and the nearby hills. The interior design has favored the dark tones and natural materials - wood flooring, stone coating, the burnished steel of the fixtures - to create a kind of warm and cozy retreat opposed to the hectic flow of urban life surrounding.
Pierluigi Molteni he graduated in Florence in 1986. After some professional experience, in particular with the architect Guido Canali, in 1990 opened his own studio in Bologna, mainly dealing with issues related to the residence, with particular emphasis on solutions that combine technological innovation, environmental sustainability and new lifestyles.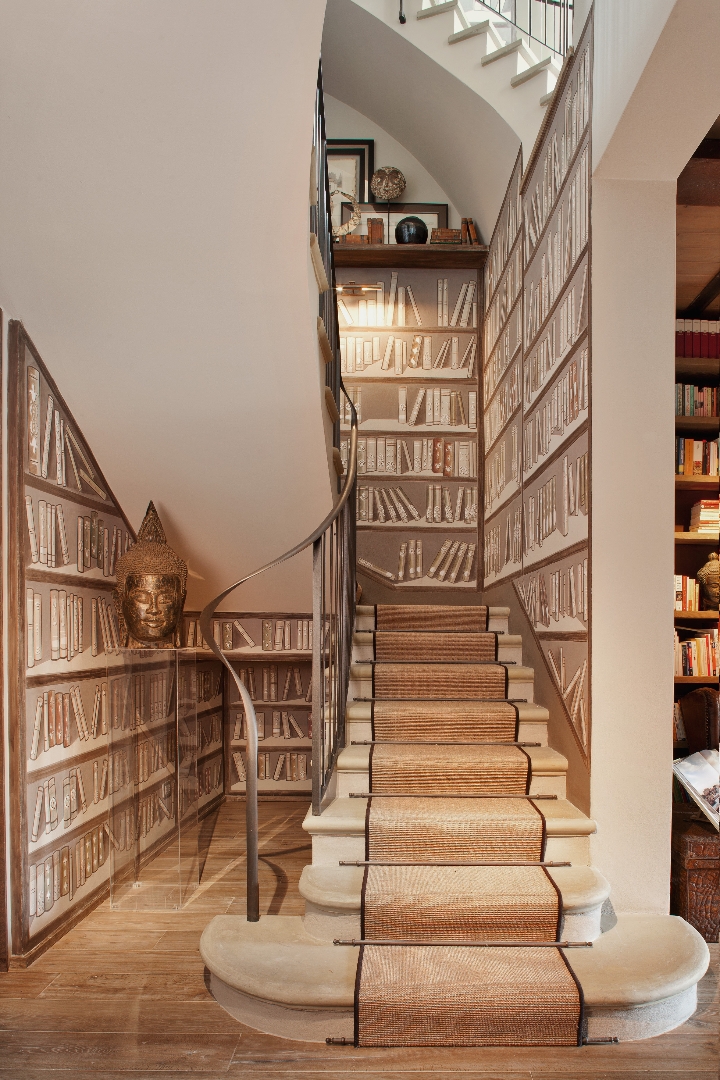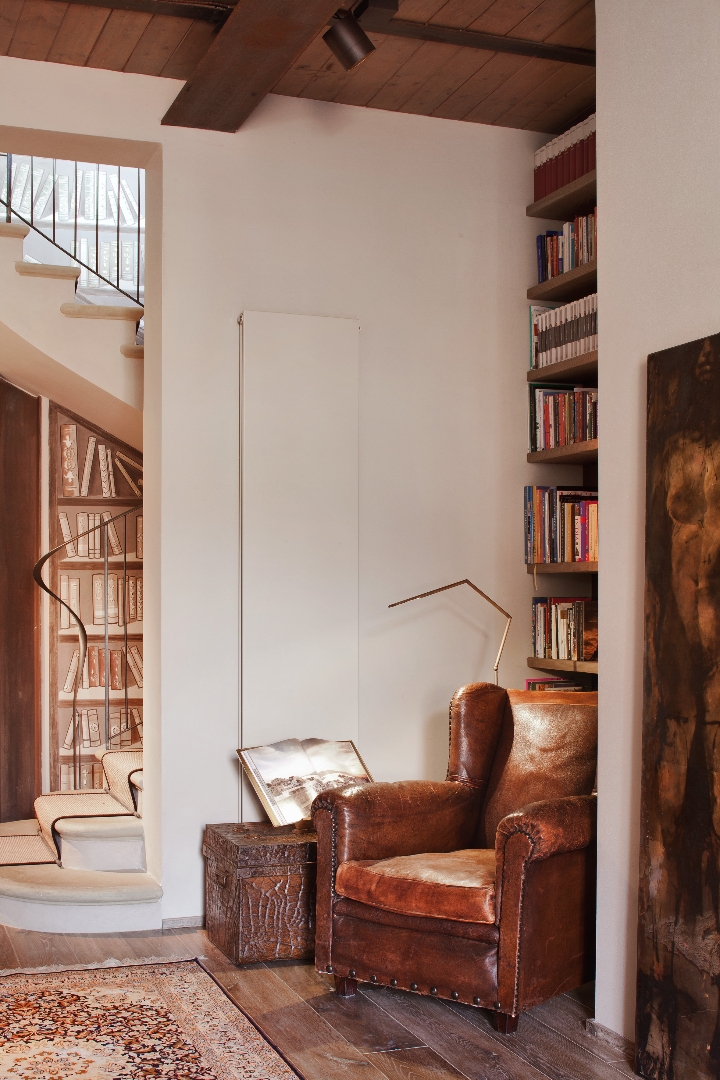 There are numerous projects and achievements for exclusive residences in Italy (Bologna, Pantelleria) and abroad (Formentera, Crete), as well as interventions in the service industry and trade. From the experience gained in the design and construction of living spaces designed in a tailored, cut and sewn to fit the needs and personality of the clients comes the interest in design, with the seat outdoor "Lagreca" produced by De Castelli and system stop stone "Zot" Il Casone.
Professional activity has always supported the research and study on the issues of architectural design. Collaborated to teaching at the Faculty of Architecture of Ferrara and that of Engineering of Bologna. He currently teaches "Urban Design" at the study course "Product design" at the Academy of Fine Arts in Bologna. Writes for Octagon and Casatrend +
Architect: Pierluigi Molteni, with Fabrizio Cocchi
Photo Credit: Luca Capuano