Brazil Pavilion at Expo Milano 2015, a large network marquee
it has been modified:
+2015
di
The Brazilian pavilion at Expo Milano 2015 combines architecture and set design, offering visitors an experience that conveys the values ​​and aspirations of farming the South American country.
The temporary building was conceived as an engaging and sensory experience, combining aspects of leisure with high technology, encouraging interaction.
Designed by study arthur casas e atelier marko Brajovic , the Brazilian pavilion works as a social center, encouraging those that pass to regroup. A large volume of iron is open to visitors, establishing a route through the different species of plants that are grown in the country. The metaphor of the network and the notion of a public square are carried on by a structure that creates unexpected places for leisure and rest. Following the tradition of Brazilian modernism, a system of ramps and a reticular structure favor a gradual and progressive transition from the outside to the inside.
The exhibition spaces inside are dictated by four key themes: natural wisdom, empire of color, human strength and creative fusion, the internal exhibition itself, developed by atelier marko Brajović highlights the future history of Brazil, this exuberant and optimistic development. Interior spaces include a pop-up store, restaurant, café and bar in an area located in the back of the pavilion, all connected by an atrium to maximize natural light.
The scheme of the pavilion aims to integrate the same wall in the process of world fairs and represents the possibility of new paradigms of development in Brazil.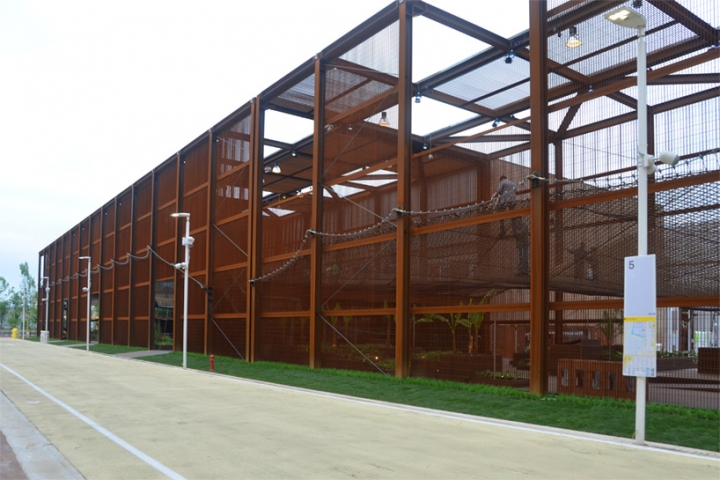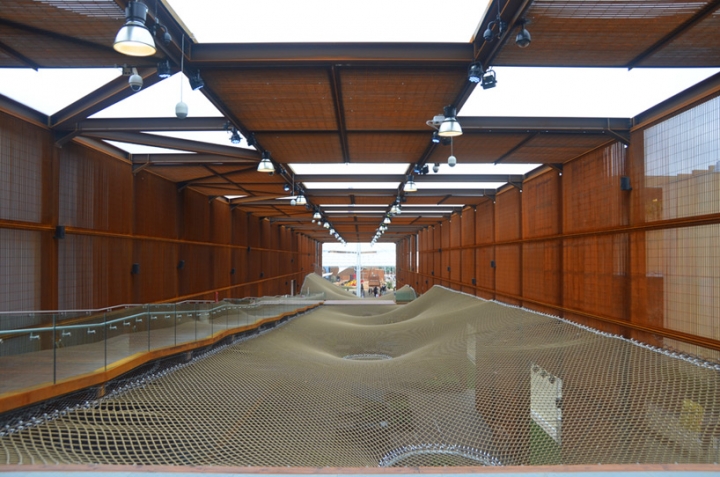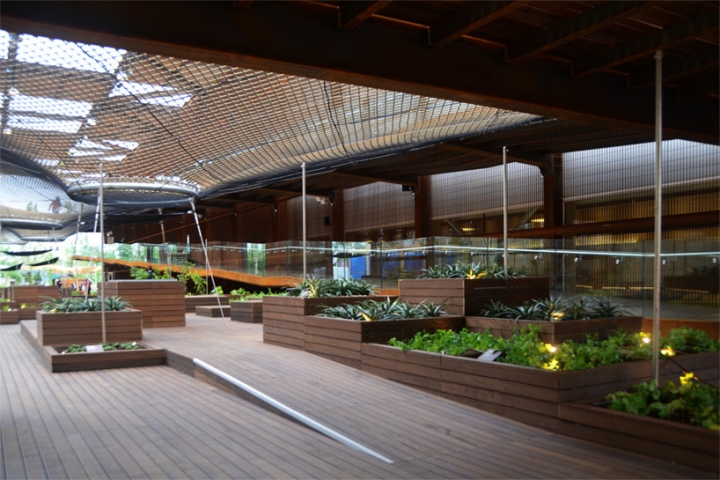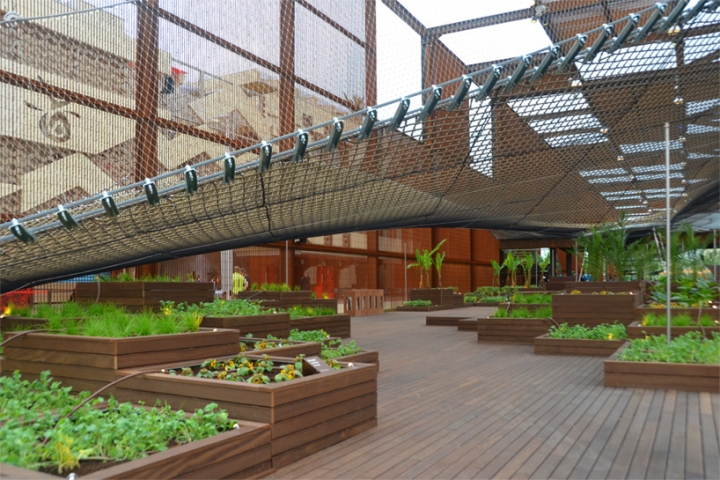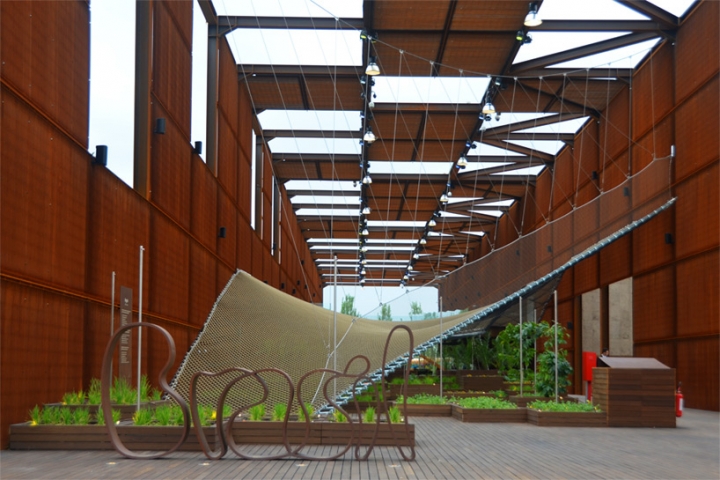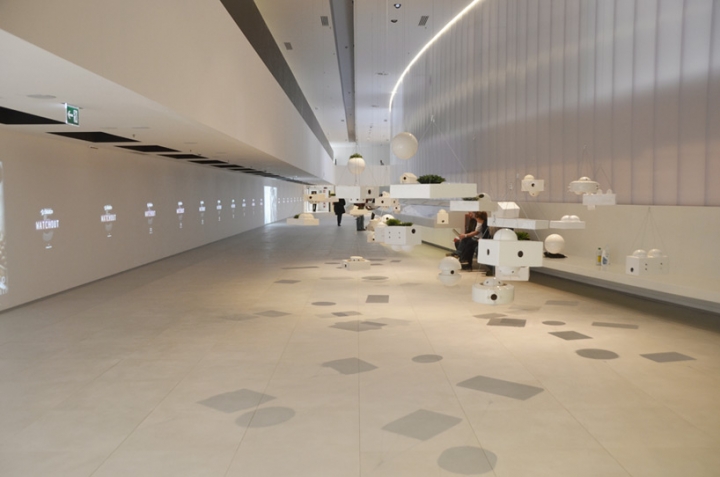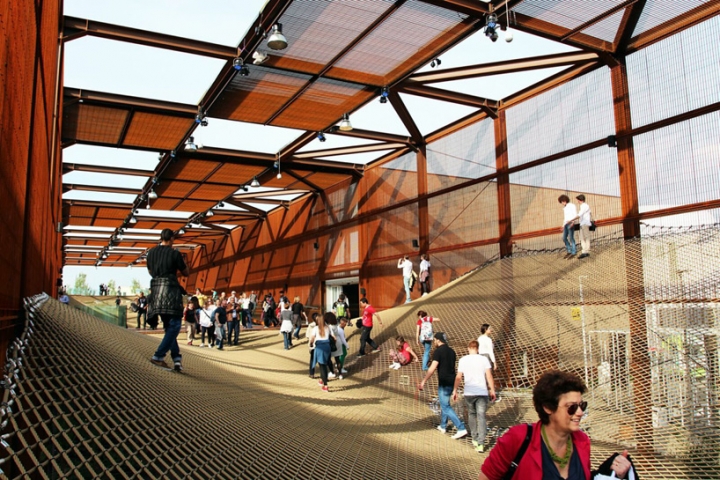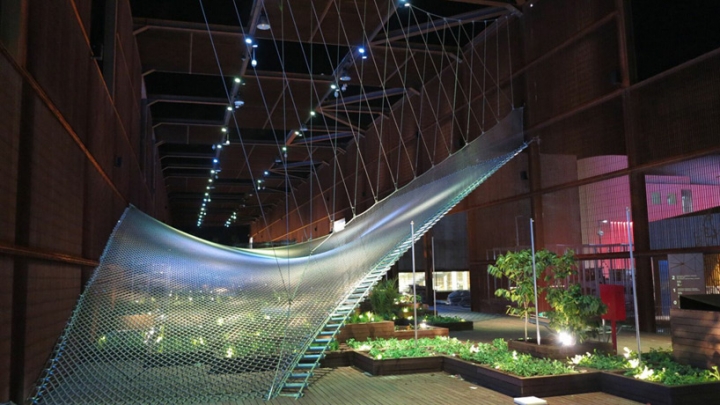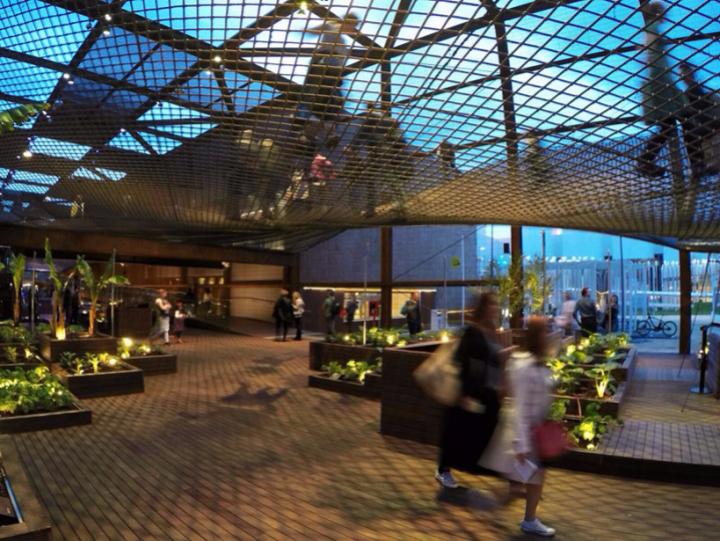 [vimeo https://vimeo.com/133550901]