overtreders w: sliced ​​stable
it has been modified:
2011-01-17
di
The Dutch study overtreders w (Bakker and Reinder van Dijk Hester) has designed a temporary
space of hospitality in an old farm that
It is about to be transformed into a forest, in Heeswijk-Dinther, the Netherlands. 'Sliced ​​stable', true to its name, is the symbol of a barn, with two of its four sides left open to the surrounding environment. It features a bar and a reading area, the project is designed to "That the woods see and hear", A group exhibition that aims to respond to our relationship with the earth.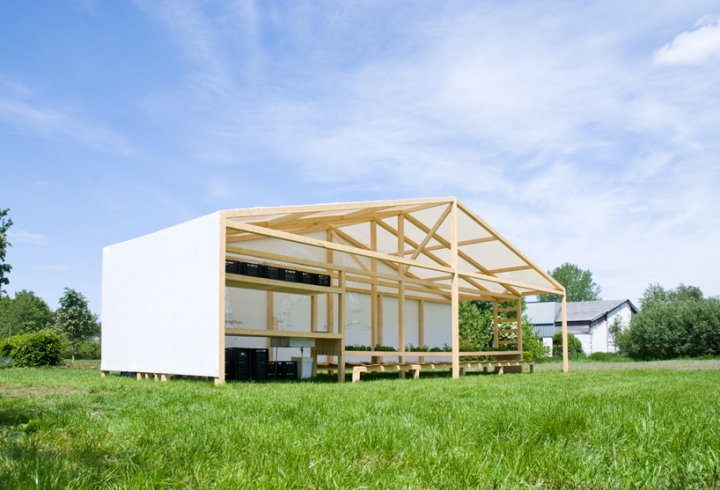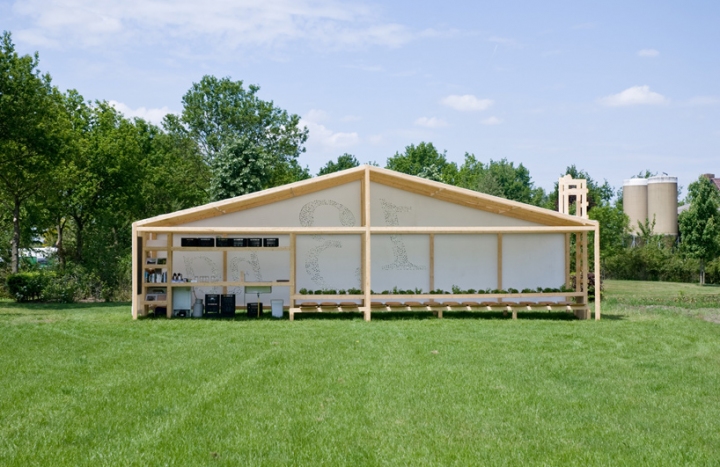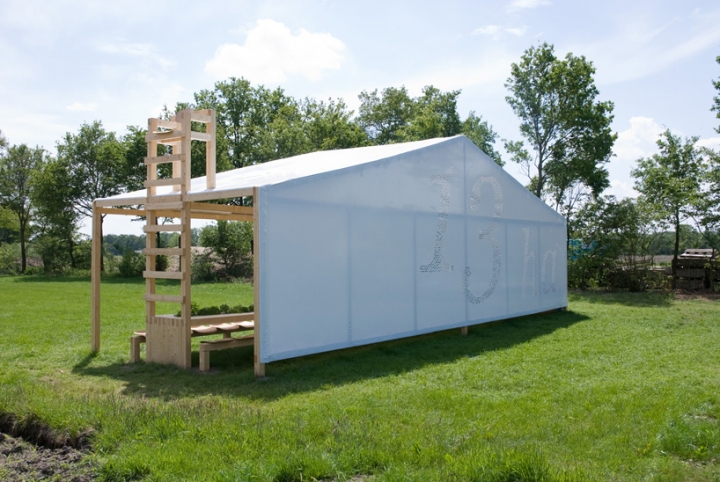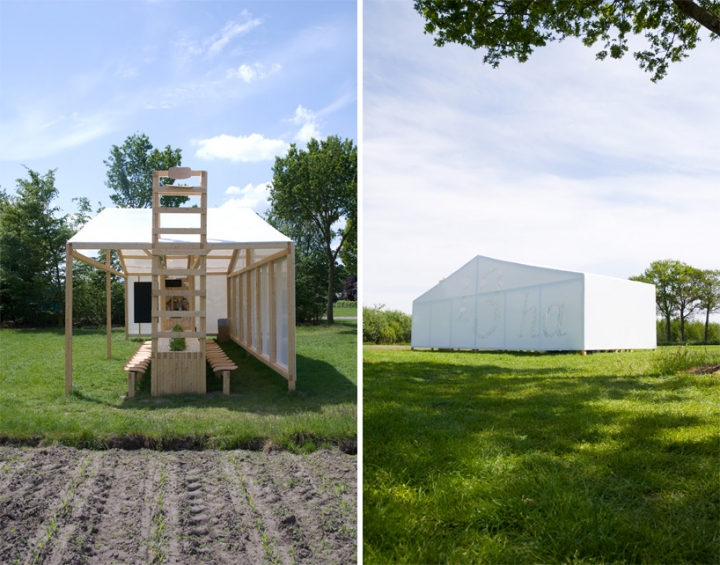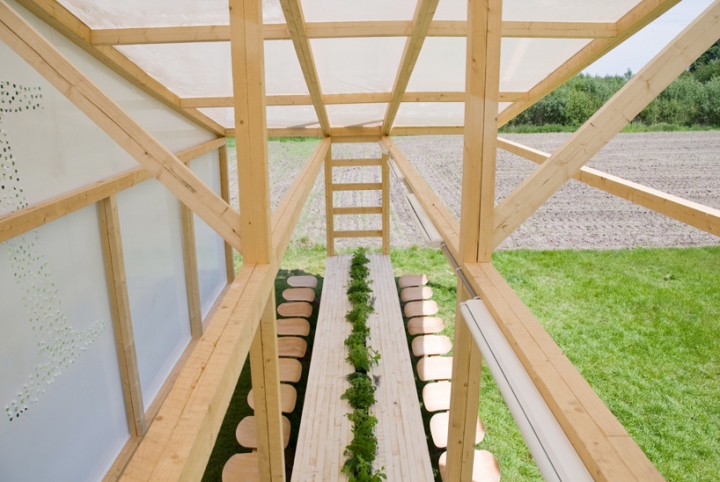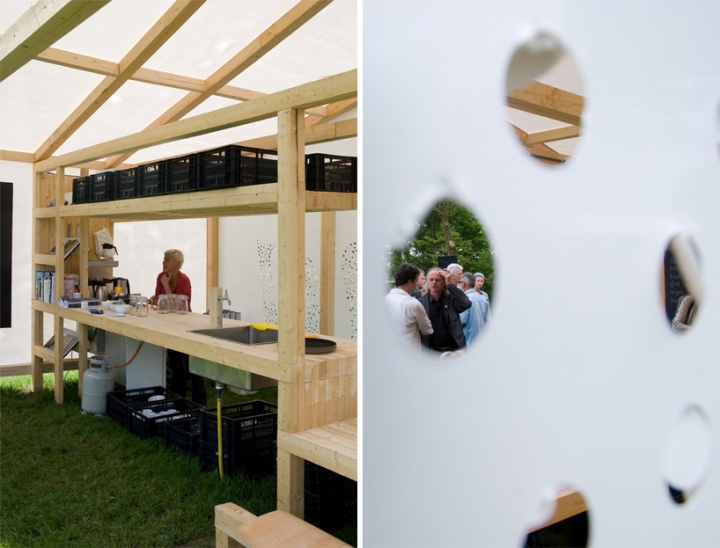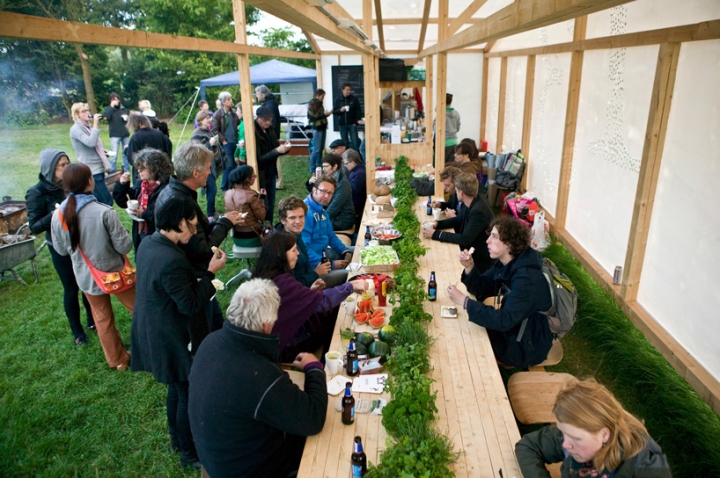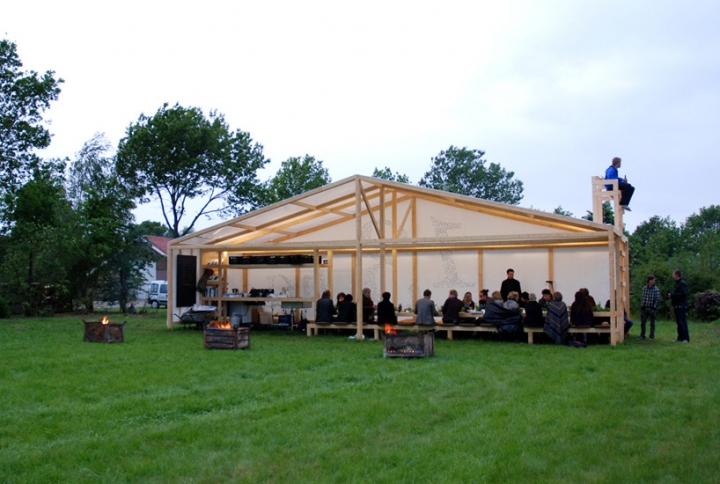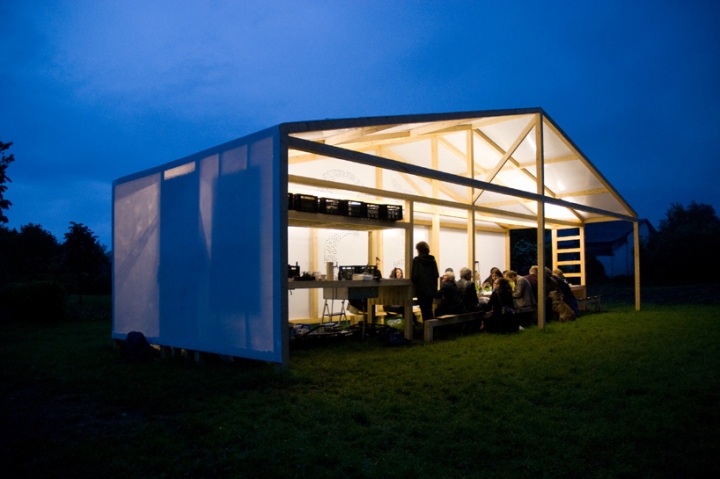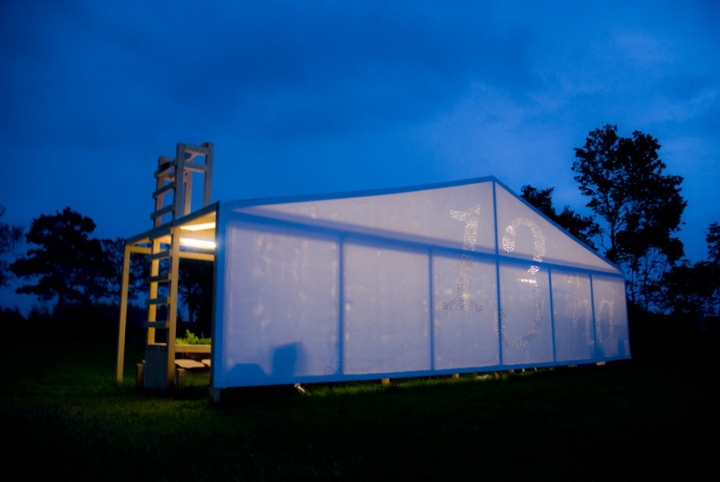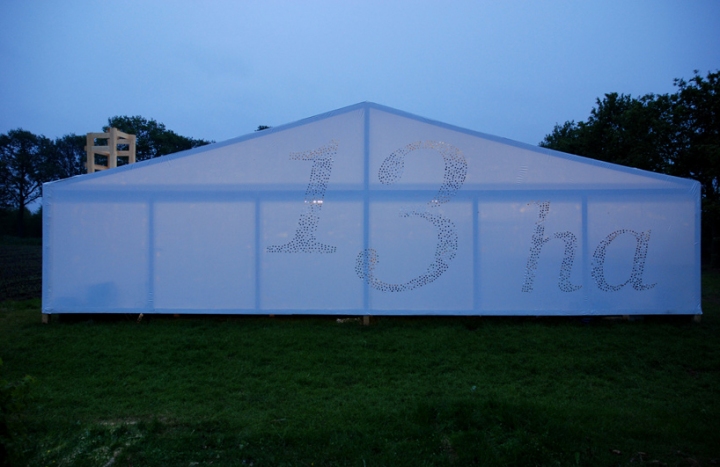 Street: designboom