Workshop Rome, the Raumlabor by MAXXI message
it has been modified:
2012-02-09
di
Workshop Rome is the message Raumlabor Launches by MAXXI, the need to question our way of life and functioning of our society, based on
growth and exploitation of natural resources. Workshop Rome is a house built entirely with waste and is part of RE-CYCLE the exhibition at MAXXI until 29 April. The house consists of a bedroom, a kitchen and a workspace, where for the duration of the exhibition will take place of the events related to the exhibition and the experimental laboratory on recycling.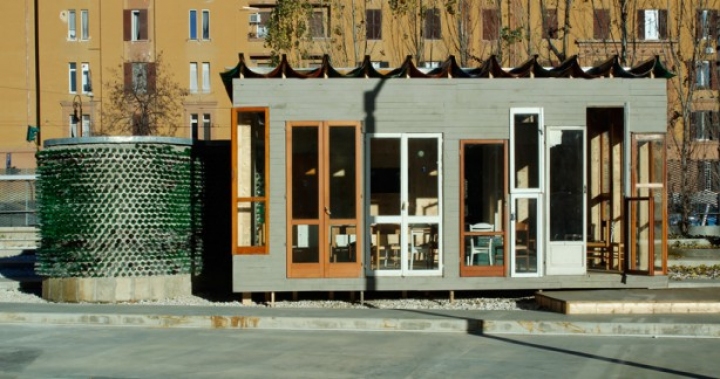 "The building is composed like a collage: a fully built with old bottles, the bedroom doors of used cars as walls, the laboratory with wooden windows and antique furniture and the main roof made from oil barrels and old used. "