O-Office turns a dormitory in a hostel for immigrants.
it has been modified:
2015-01-16
di
The Chinese study or office, has masterfully reinvented this concrete structure abandoned and dilapidated, trsformandola in a hostel, part of the district city of art project.
The original building served as a dormitory for workers of Honghua factory that housed the first group of immigrant settlers.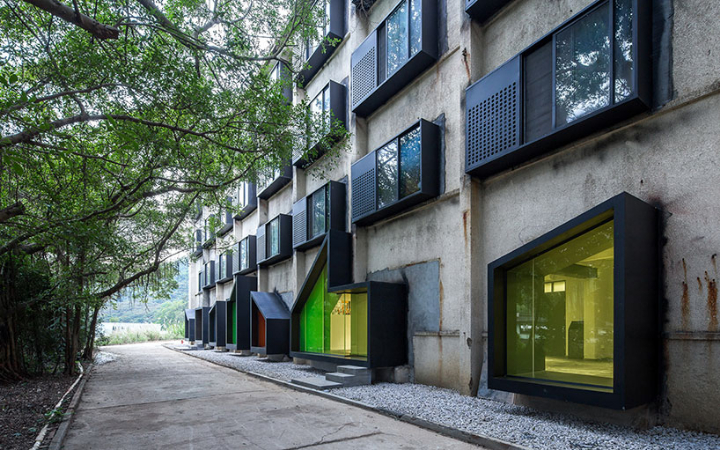 The renovation began with the conversion of the ground floor in a public space with hotel service, as well as multi-functional public spaces. The general layout of the building has been maintained, as well as the maximum of the concrete structures. Using dark steel and colored glass, the architects transformed the existing facade playing with the shape of the openings and stained glass. The large windows offer a view from the lower reception area, bar, kitchen and common areas.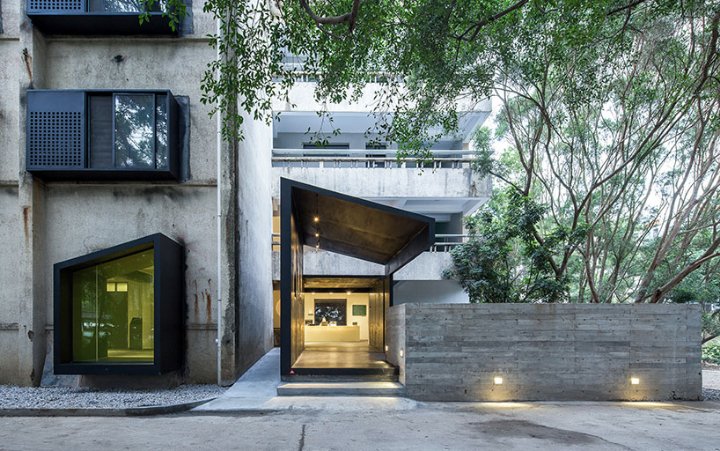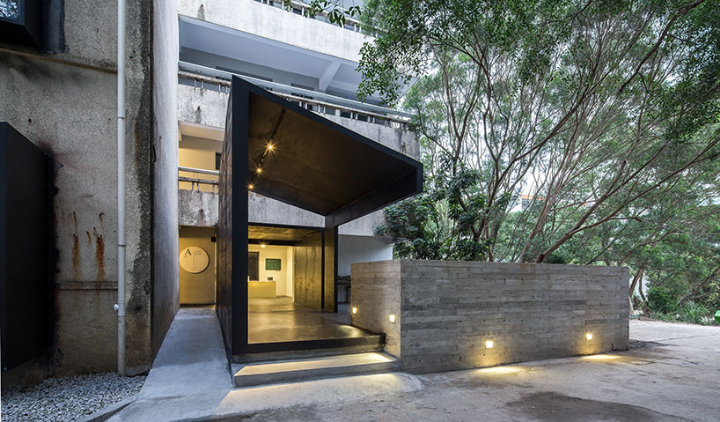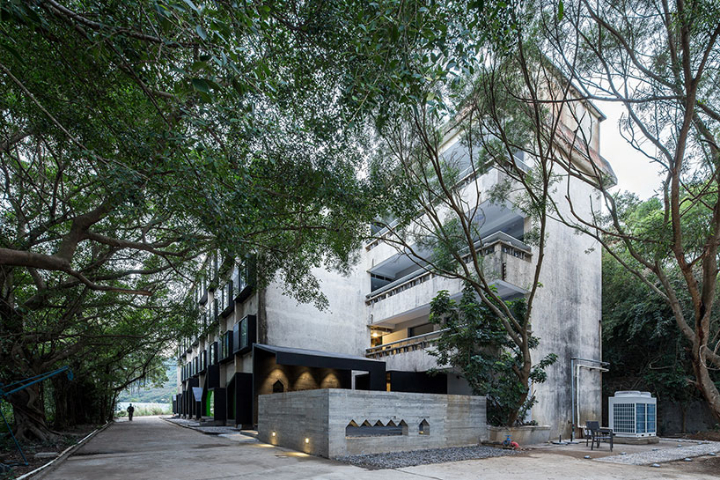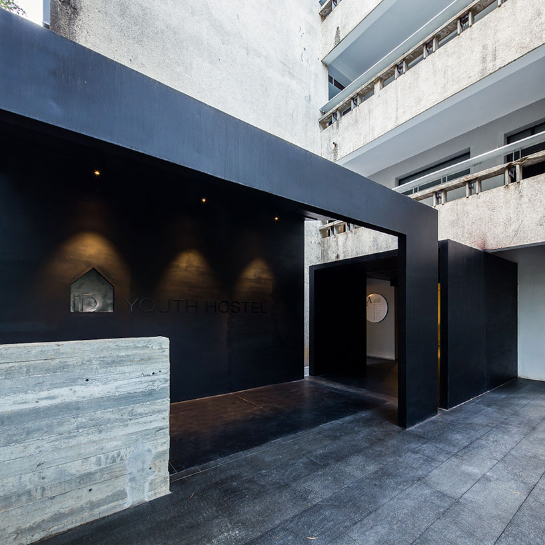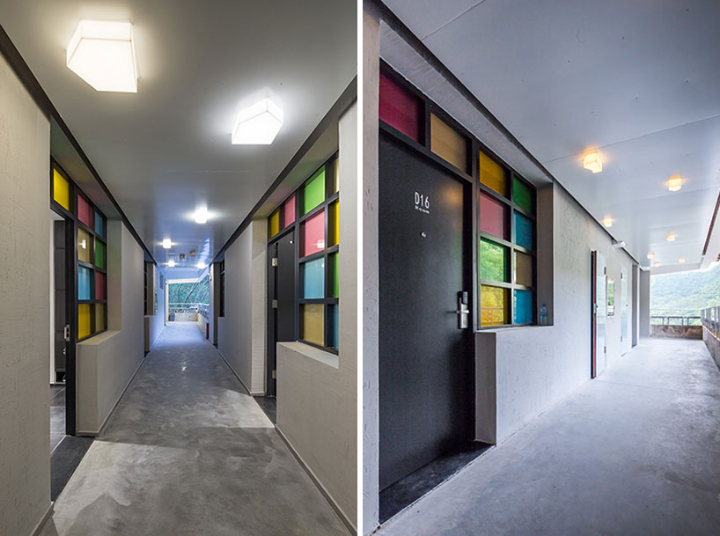 the interior has been renovated too. The concrete floors in the common areas have been re-polished bringing out a new luster, while the floors of the rooms have been redone with a new layer of tiles. The common areas contain large glass transparent panels so as to divide the large space for various uses. The entrance to the rooms is marked by a mirrored exterior doors in black steel and stained glass panels. Inside, the walls are painted with new vibrant colors similar to modern furniture included, creating a new look.