New Shanghai East Library the library learning center and social life it has been modified: 2017-10-30 di
After winning the 2016 three-phase international competition for the new Shanghai East Library, Schmidt Hammer Lassen Architects has outlined the definitive project of the large public library, which will rise next to Century Park, in the east of the city. The first works for construction began last September 27.
As the number of visitors increased, the need for a new public library was imminent; Shanghai's new East Branch branch will serve 4 millions of visitors per year hosting more than 1.200 lessons and activities as well as accommodating 4,8 millions of books.
The project is conceived as a singular monolithic object floating above the tree foliage within Century Park, a park of over 140 hectares. The main library volume floats over two pavilions hosting a space for 1000 exhibits, venues and events, and a children's library that will open to a range of landscaped courtyards and landscaped gardens.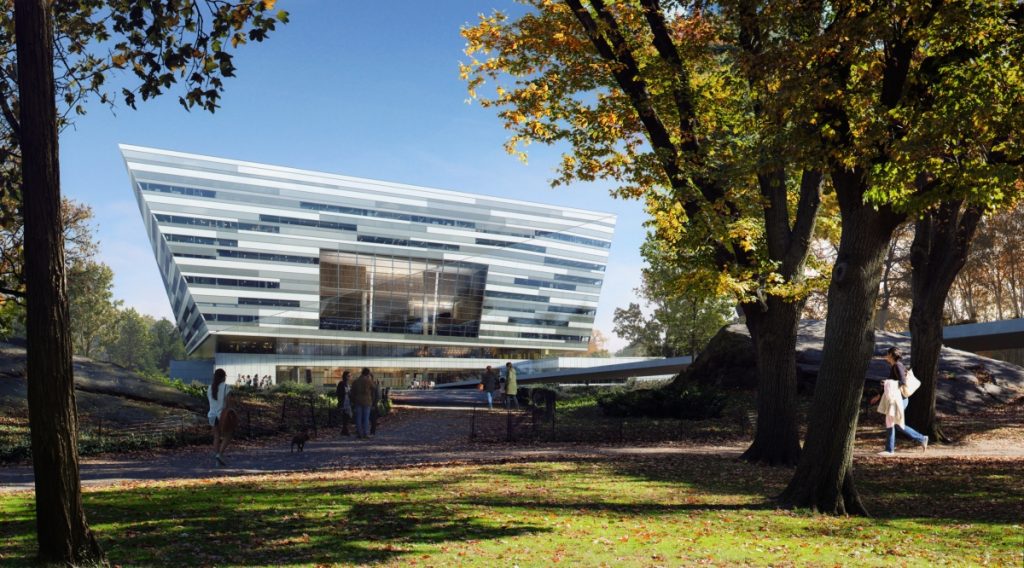 "The Shanghai East Library customer had a vision for the library -. The library should be a space for inspiration, learning, exchange, and creation. Throughout the design process we followed what we heard as a library should be, we wanted to create a personalized building, create spaces that are interconnected and inclusive. The goal is to create a building that can be felt as a second home for Shanghai citizens, "said Chris Hardie, Partner of Schmidt Hammer Lassen.
"A modern library is not just a place for storing and borrowing different materials, it's also a place to stay, socialize, be inspired and surprised. The answer to these changes and to these challenges is what we call a change from a "collection to connection". Libraries are not just passive collections, but vibrant institutions that connect users with knowledge, experience, innovation, and not least their fellow citizens, "he added.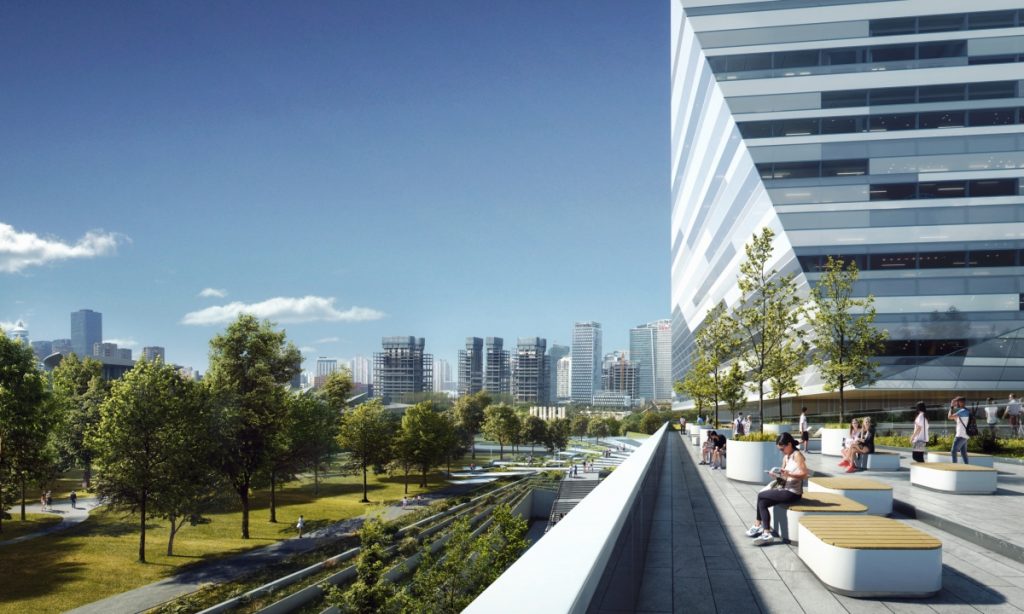 The bookcase volume is carved and twisted to reflect the surrounding park and the sky, covered with a transparent and insulating glass facade. The glass panels are arranged in horizontal bands of varying transparency giving the building the appearance of a stratified striped rock. Transparent glass will allow users a clear view of the surrounding park and landscape, while semi-transparent glass and insulating glass areas will control the solar irradiation while allowing the light to penetrate deep into the floors of the building.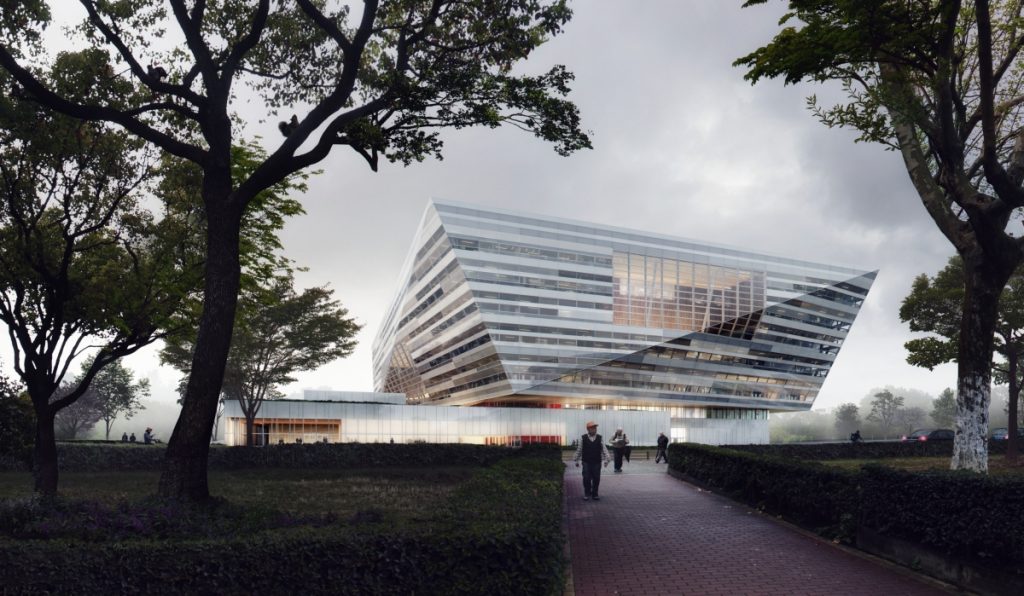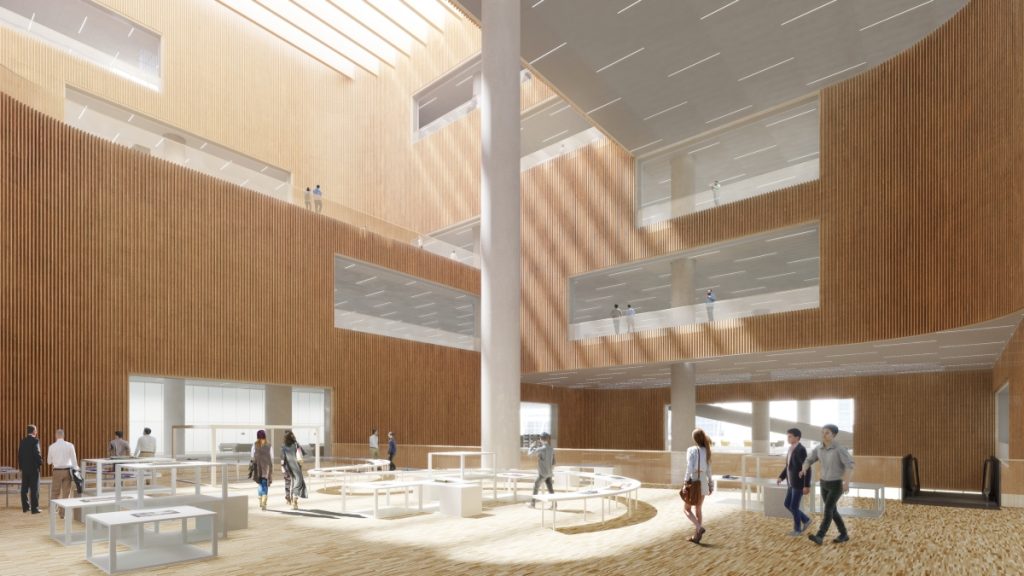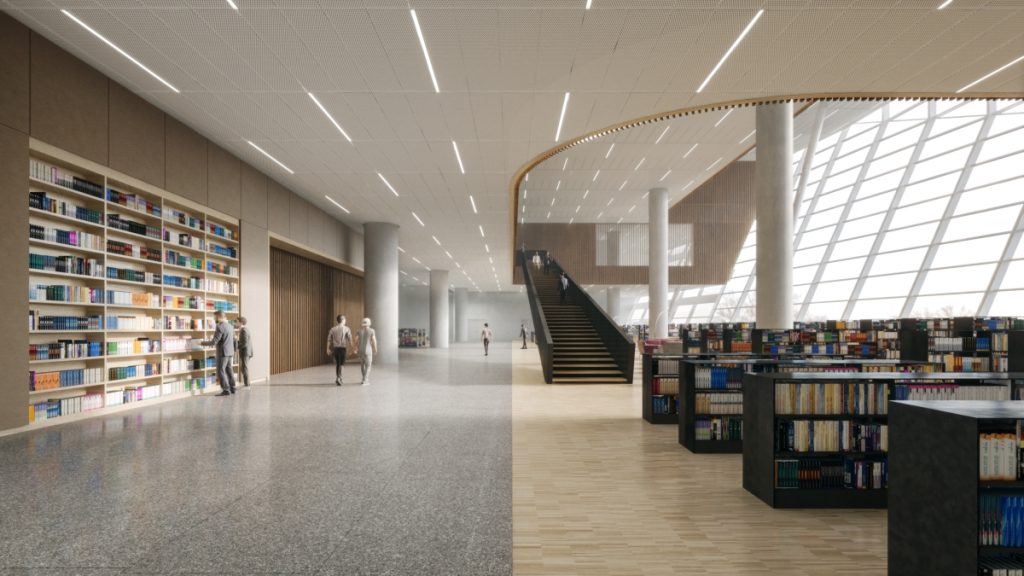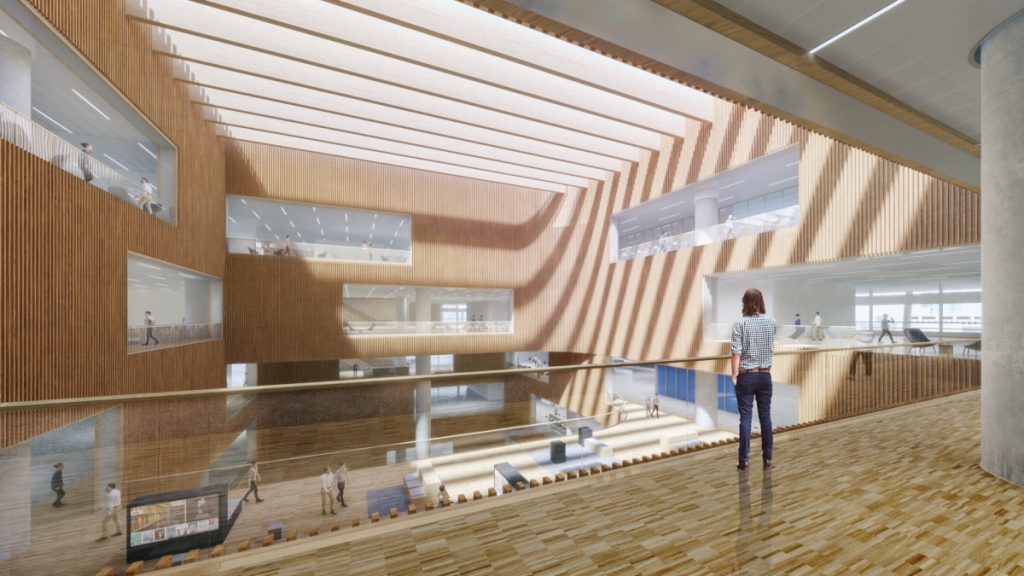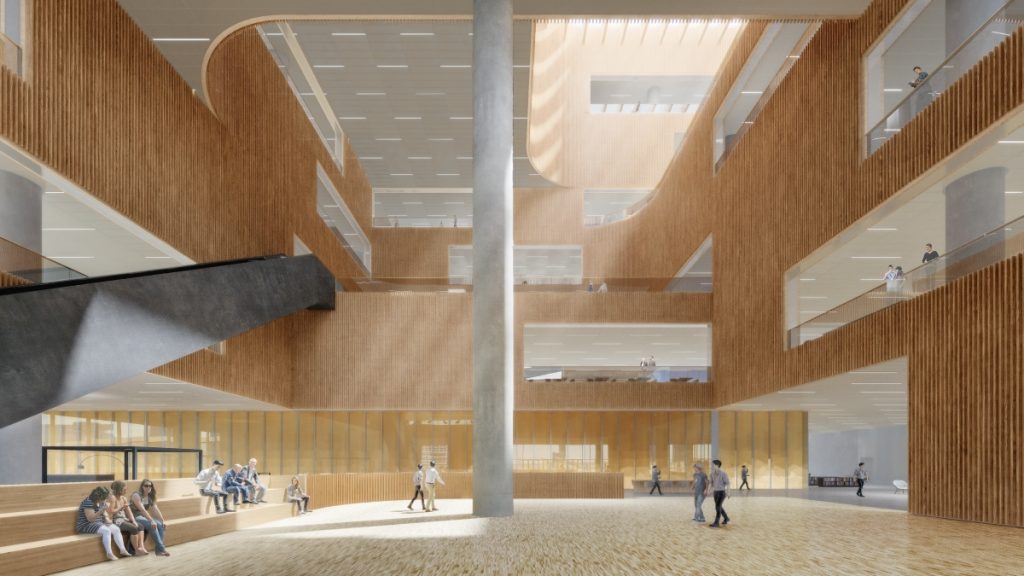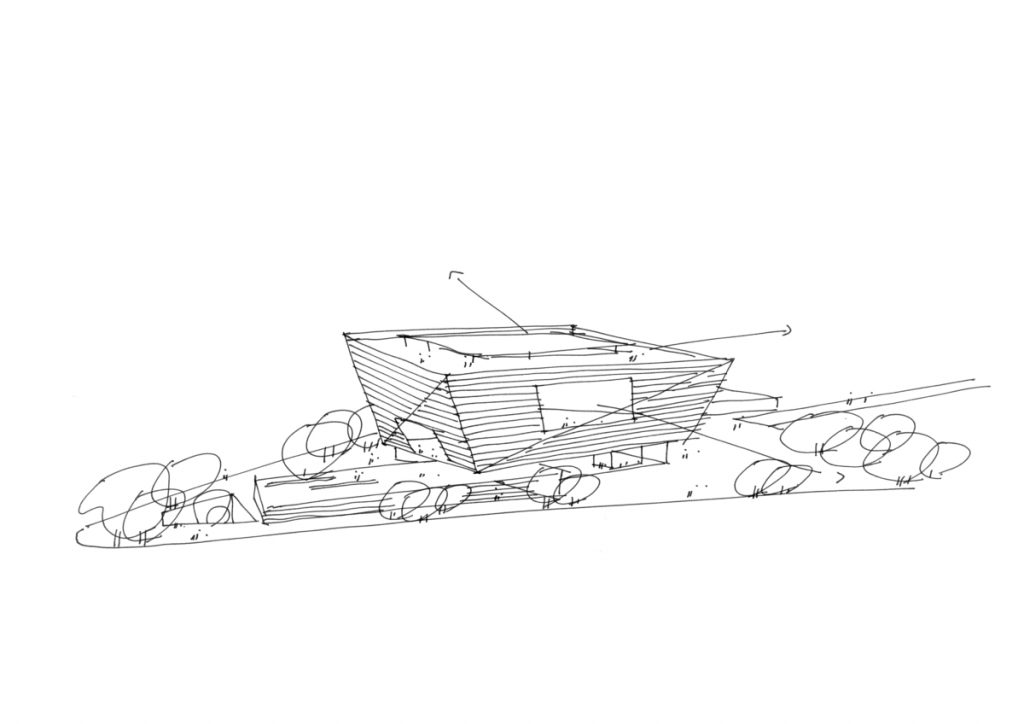 www.shl.dk/