Nantong Landscape One Villa by Prism Design it has been modified: 2018-02-21 di
In the Nantong Landscape NO1 villa, the designers tried to return to the origin of aesthetics and culture. This project combines Eastern and Western aesthetics and sought to express the harmonious relationship between people and nature.
During the design, which took a year and a half, Prism Design he collaborated with the Chuangyu team. Japanese designers have extrapolated elements of Chinese tradition, including art and color, and have combined them with Western culture.
The design of the first floor is based on the theme of transparency. The loft space above the large table has been combined with the living room, the ceiling becomes a seamless shutter of the loft, giving life to simple and linear spaces. The wall with the three-dimensional copper shield behind the counter makes the living room elegant and majestic.
The basement houses the gym and a family theater, while on the second floor there are two bedrooms, the most colorful and energetic of which is the children's room. On the third floor the master bedroom, dominated by the cream tones of the wallpaper and the walnut coverings. On the fourth floor the private study, which can also be used as a bedroom.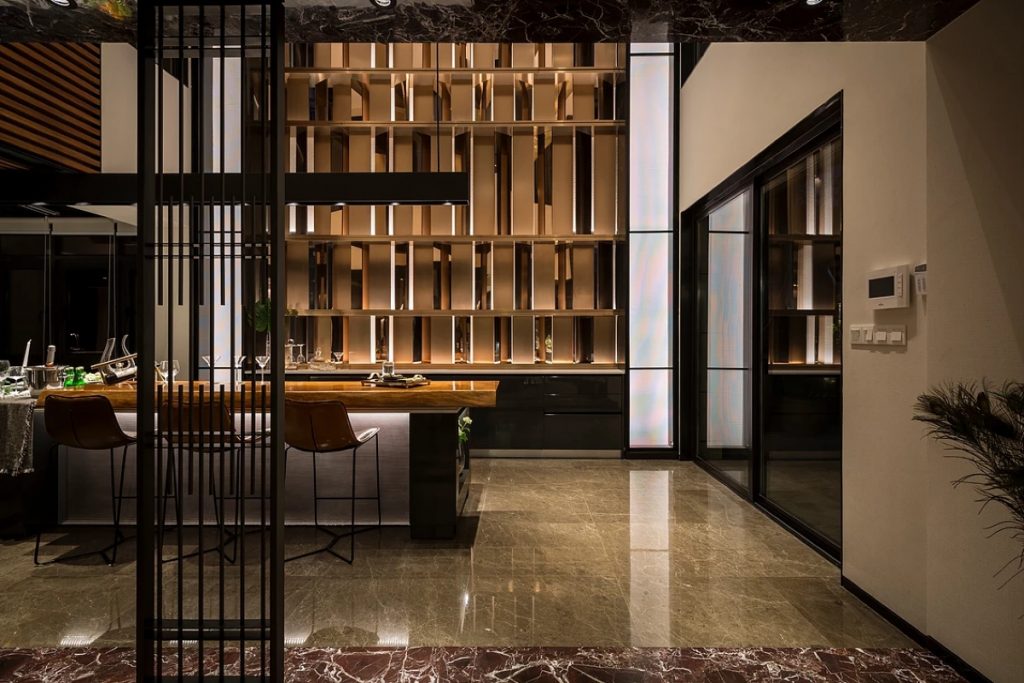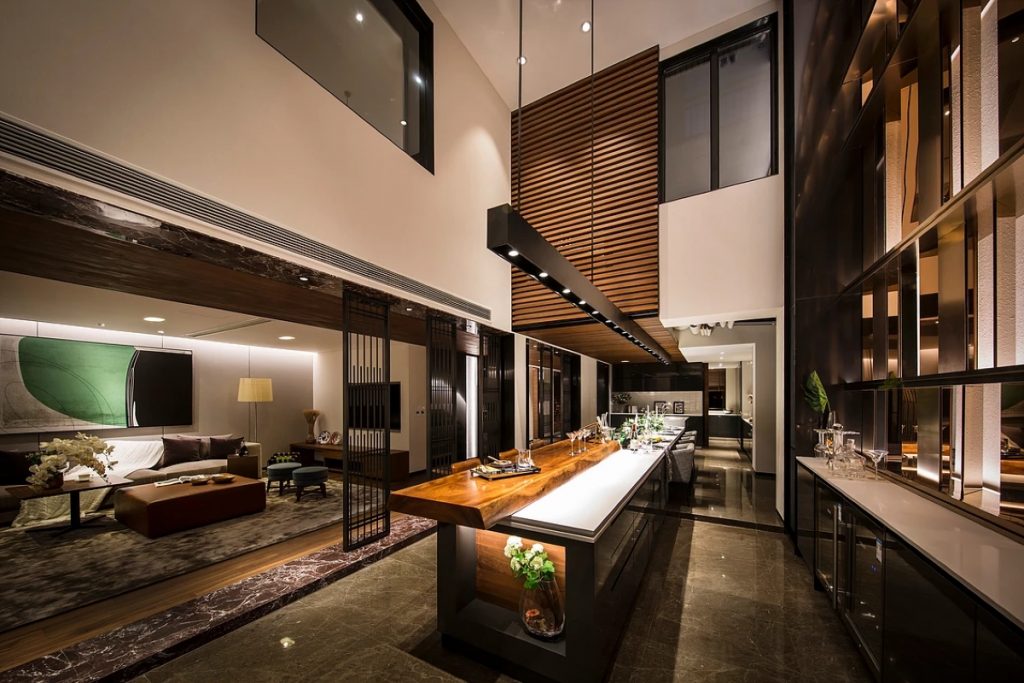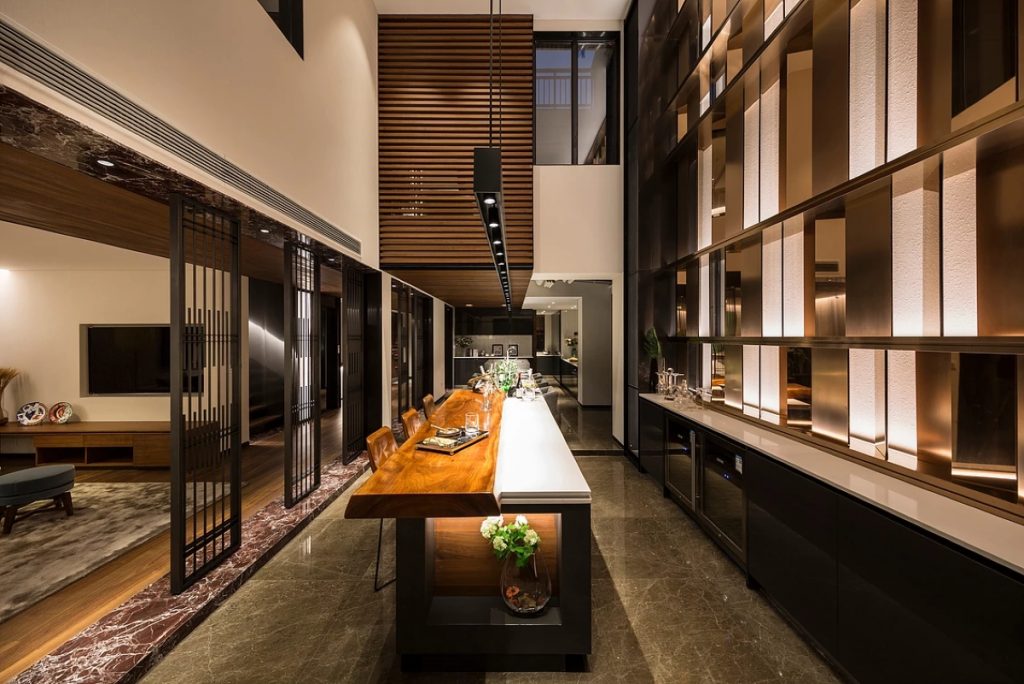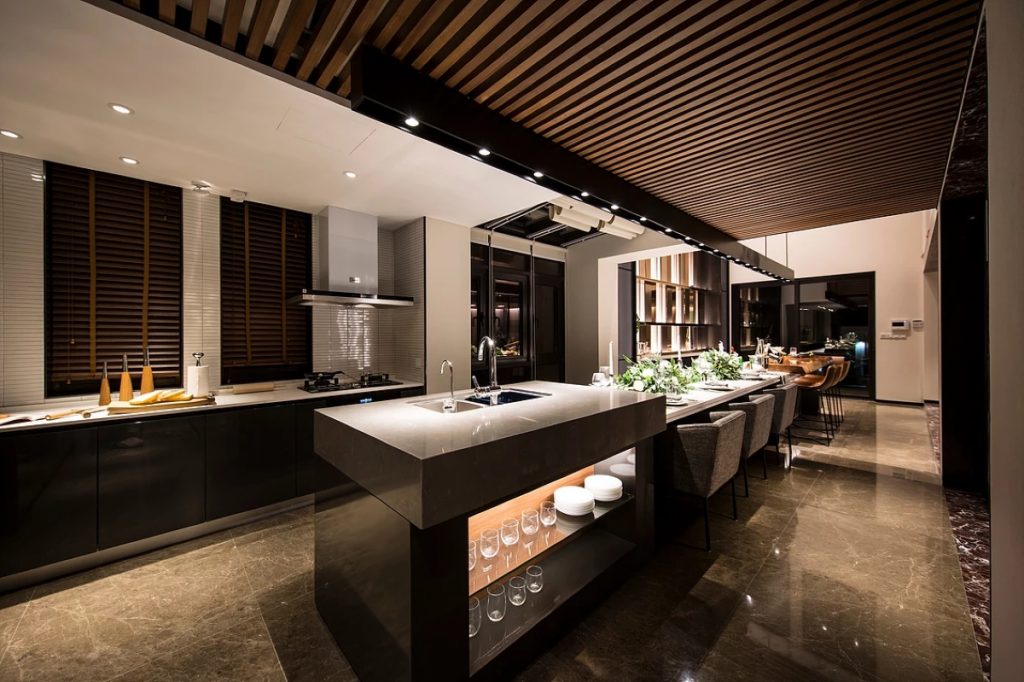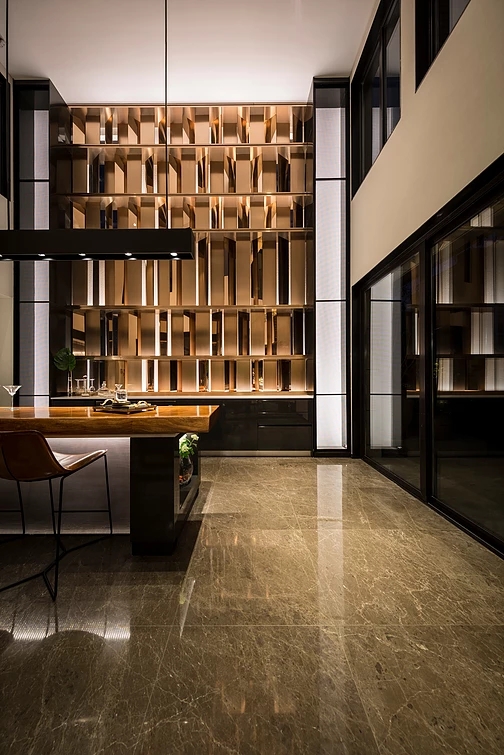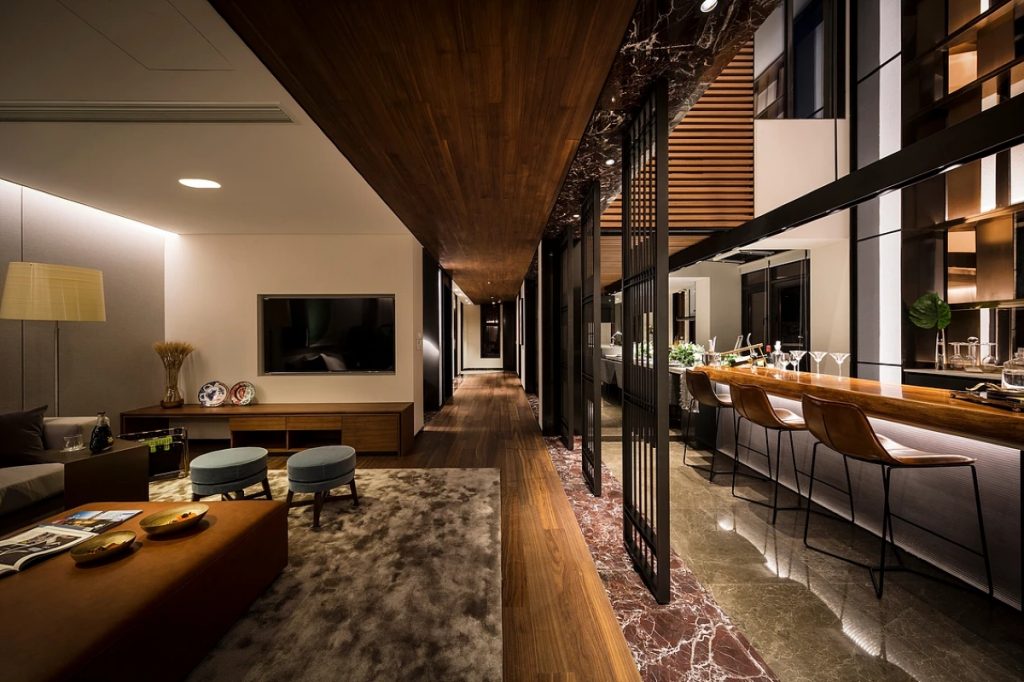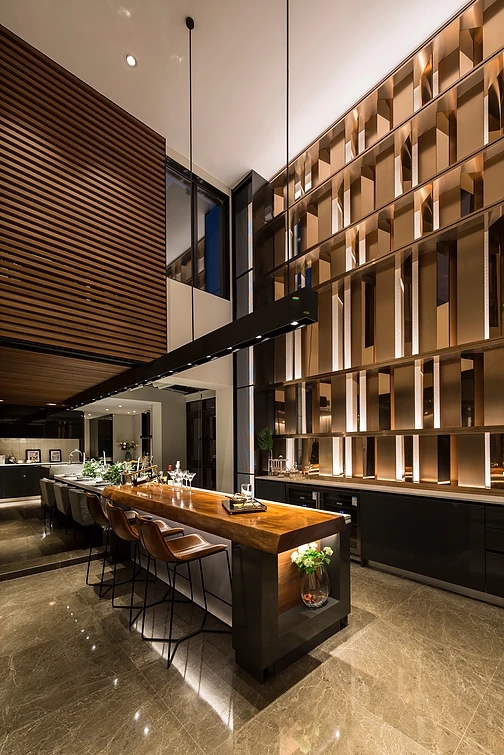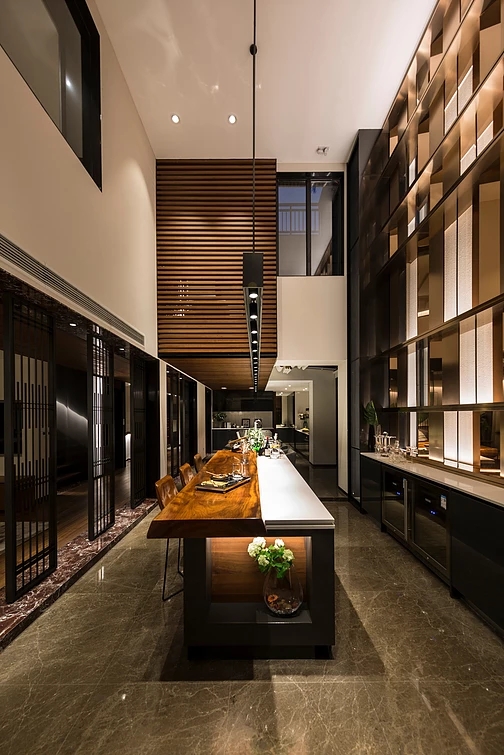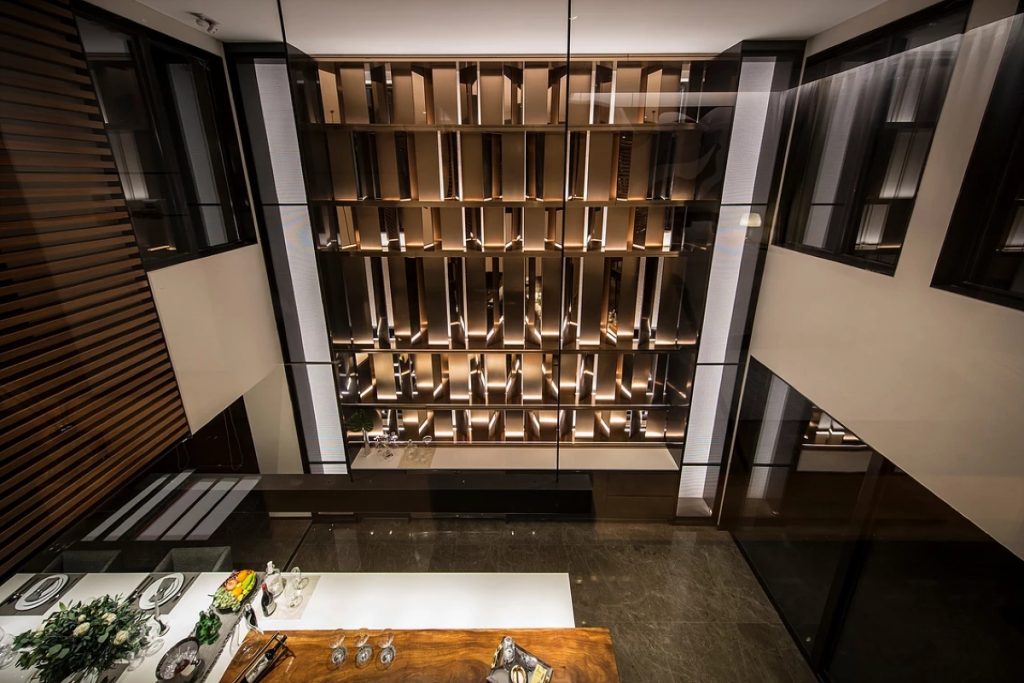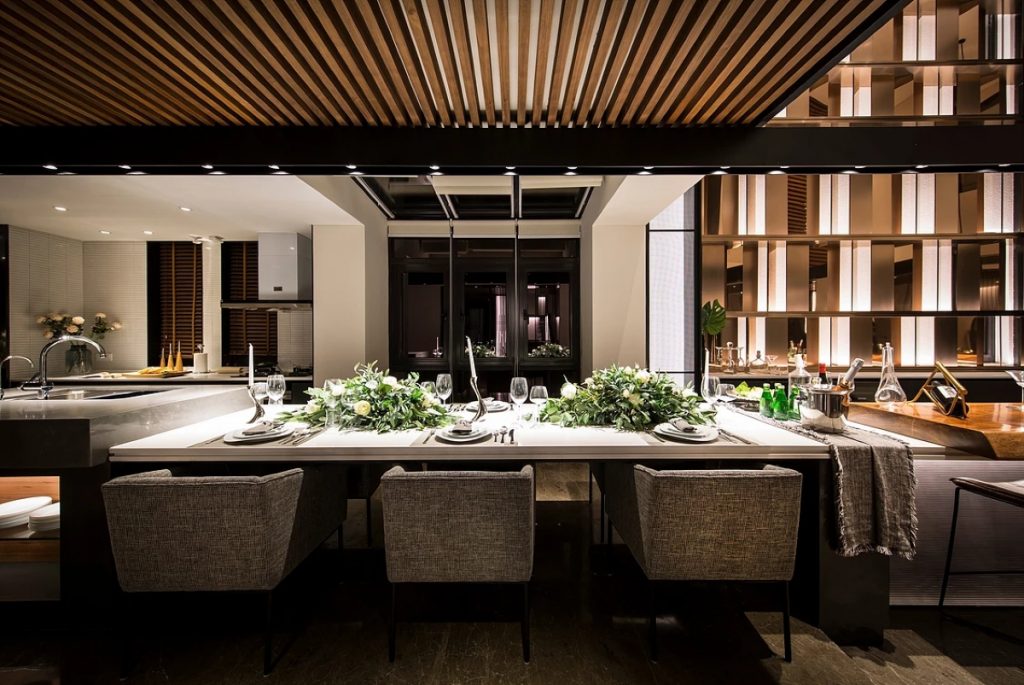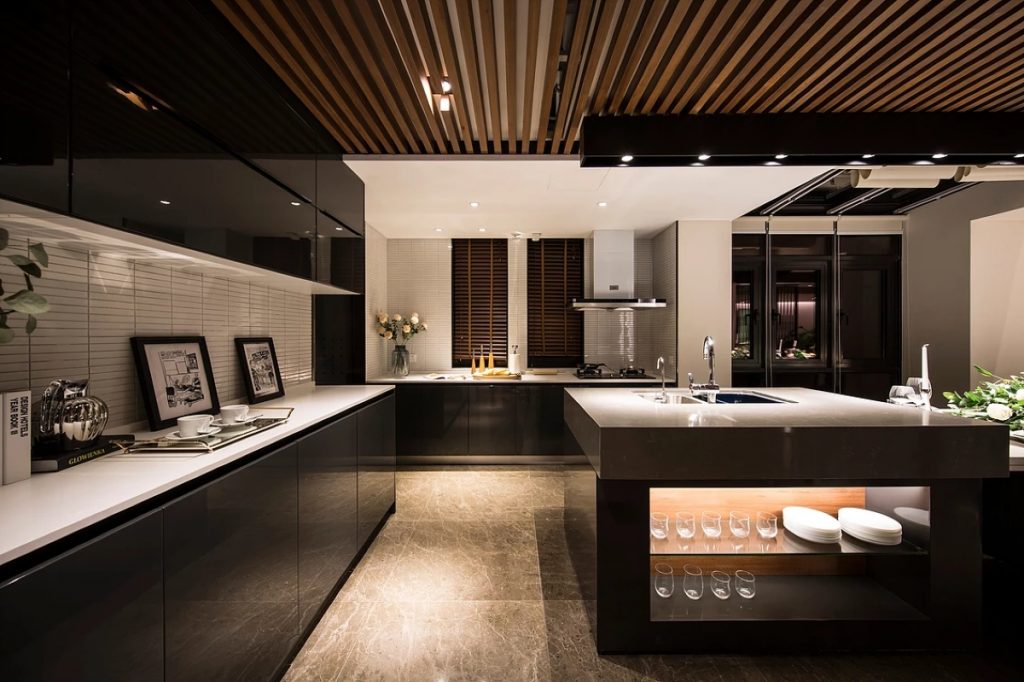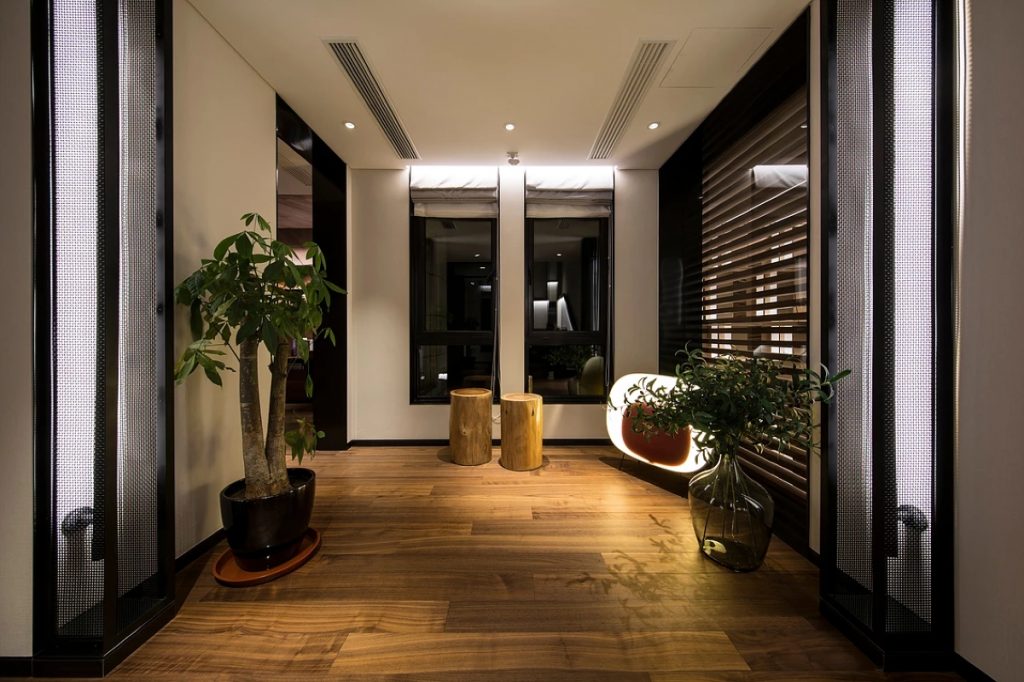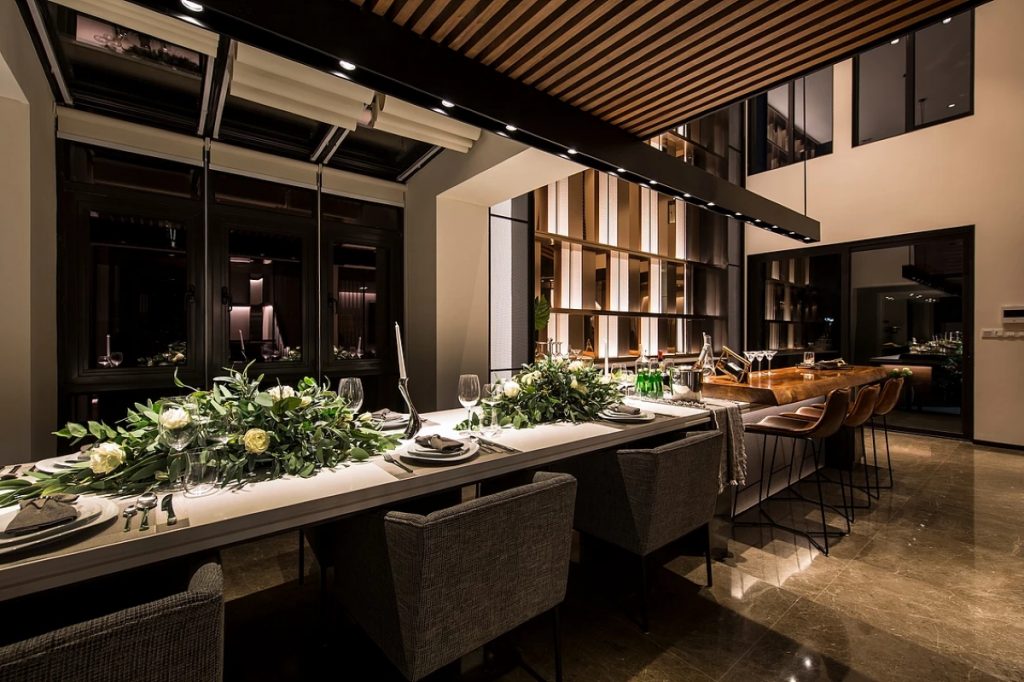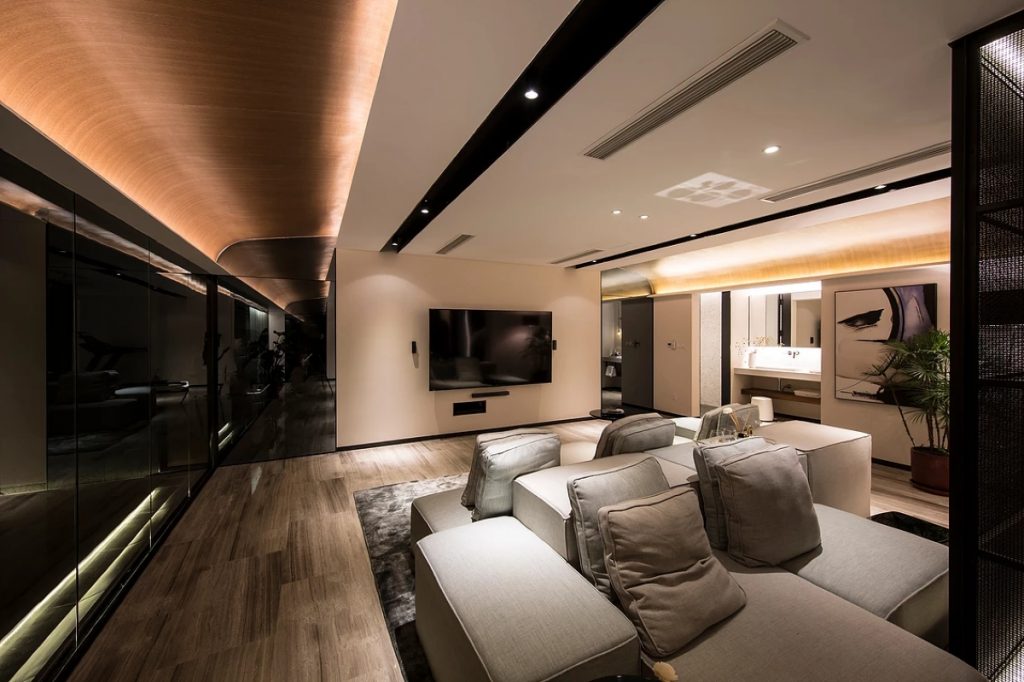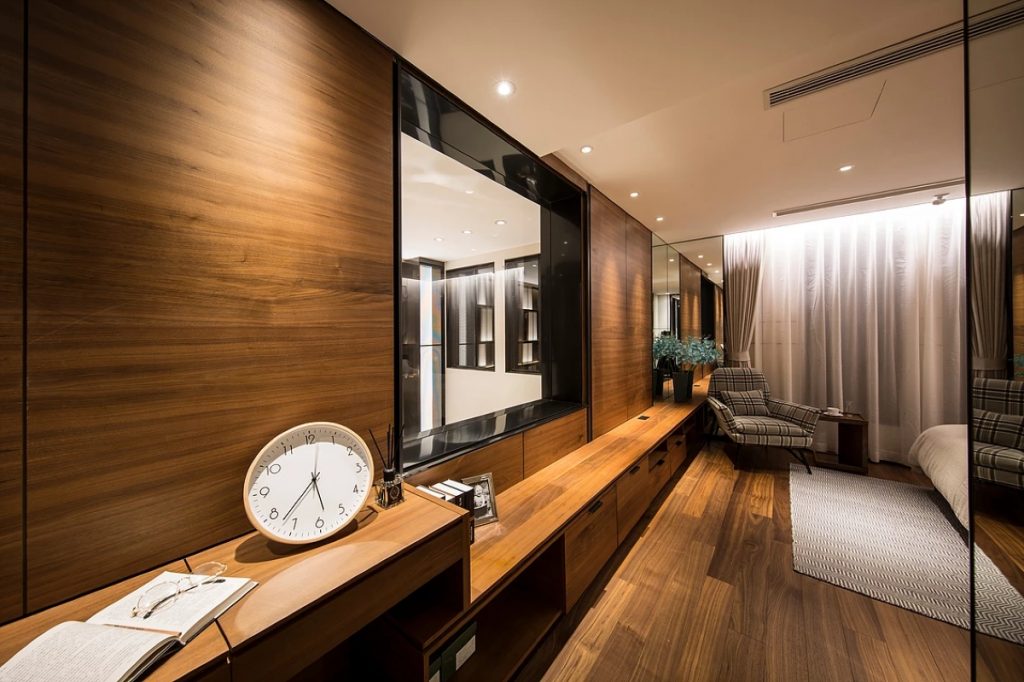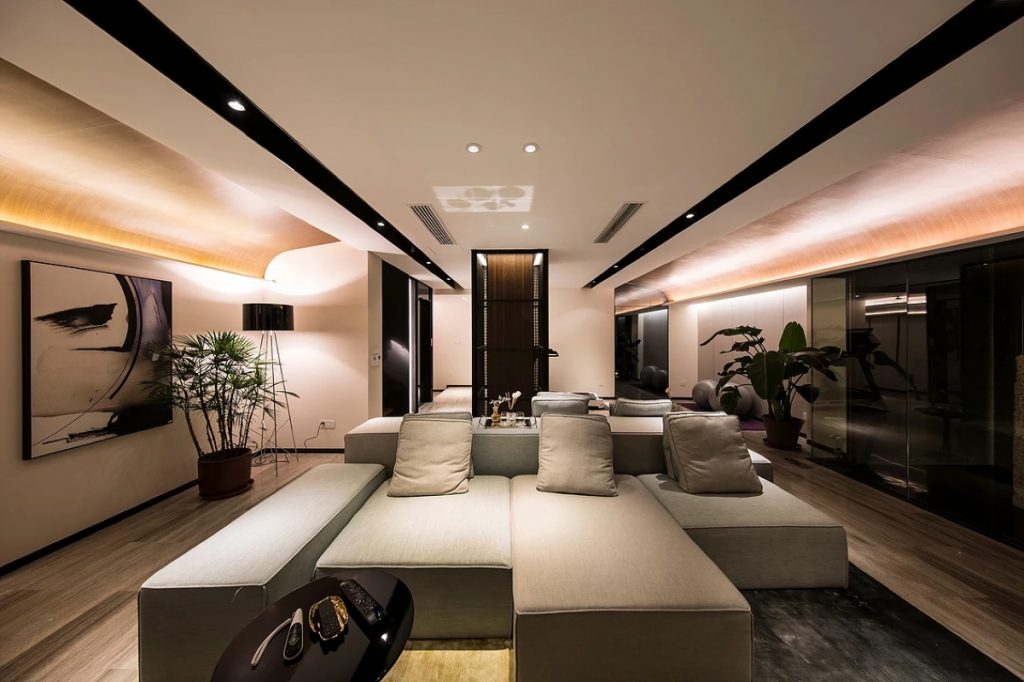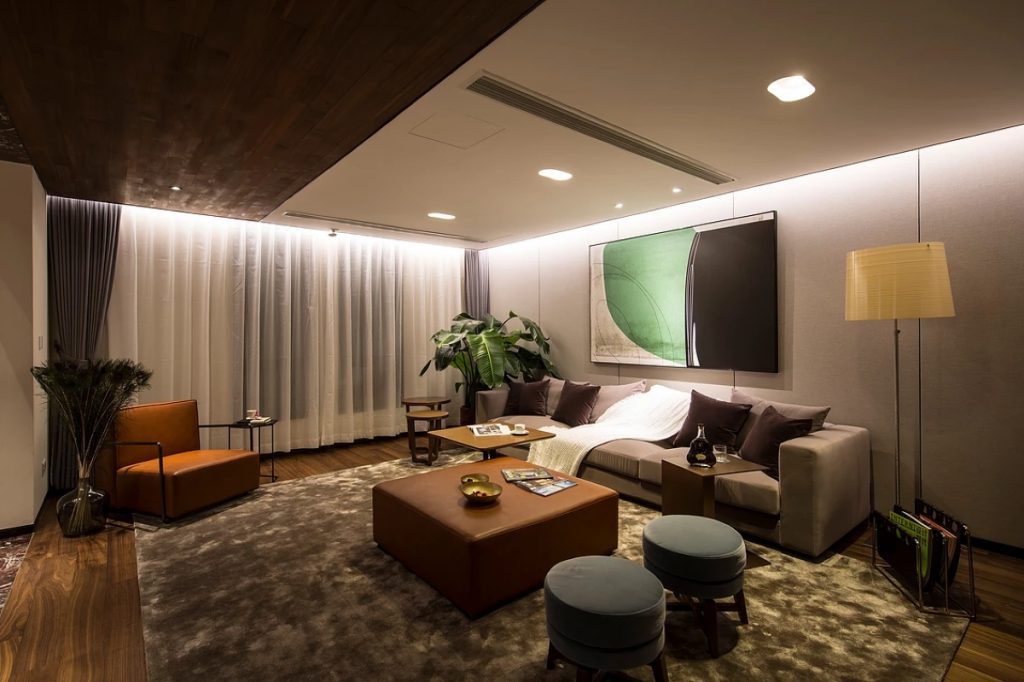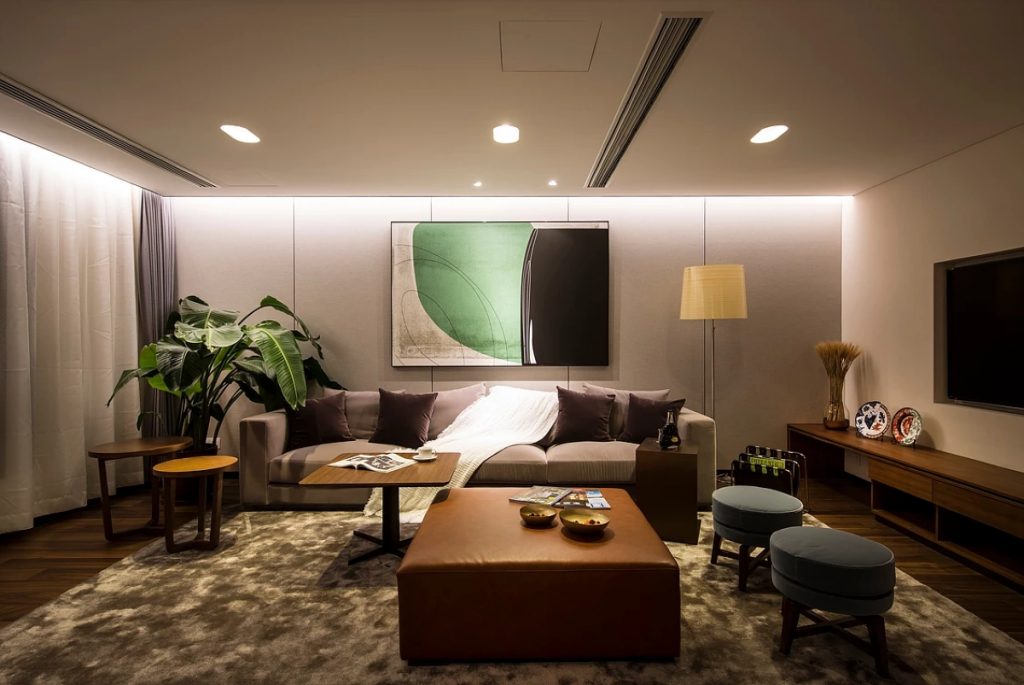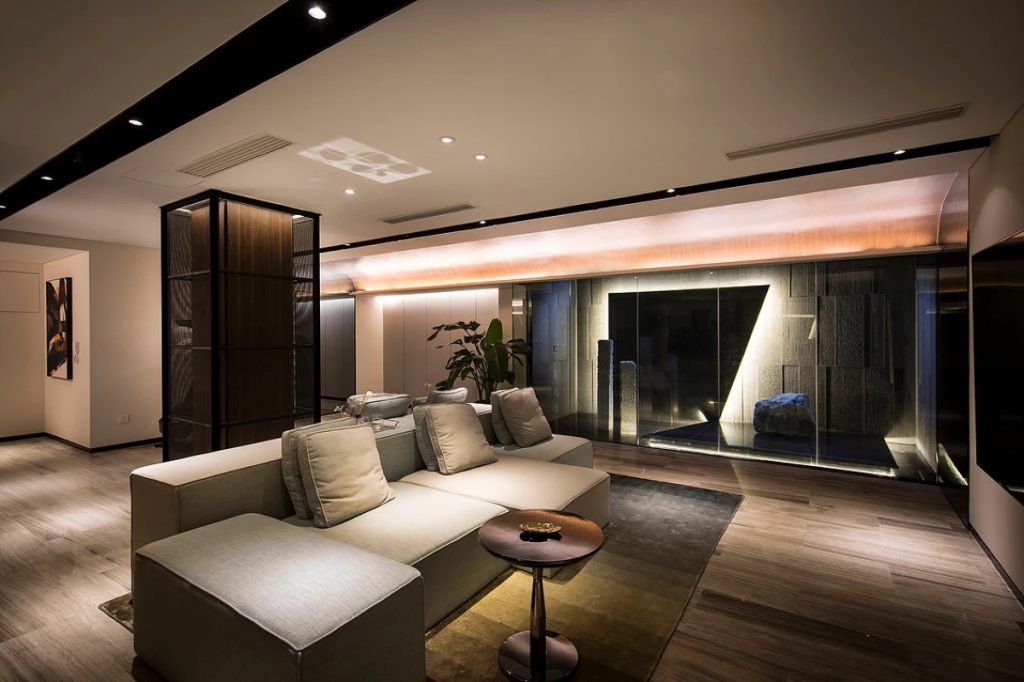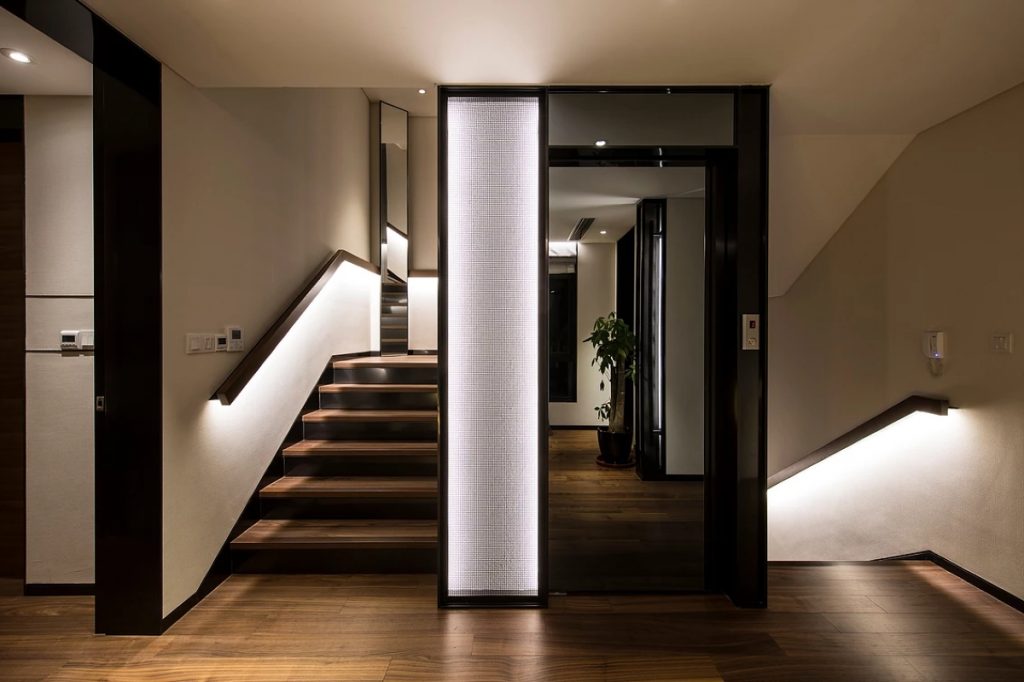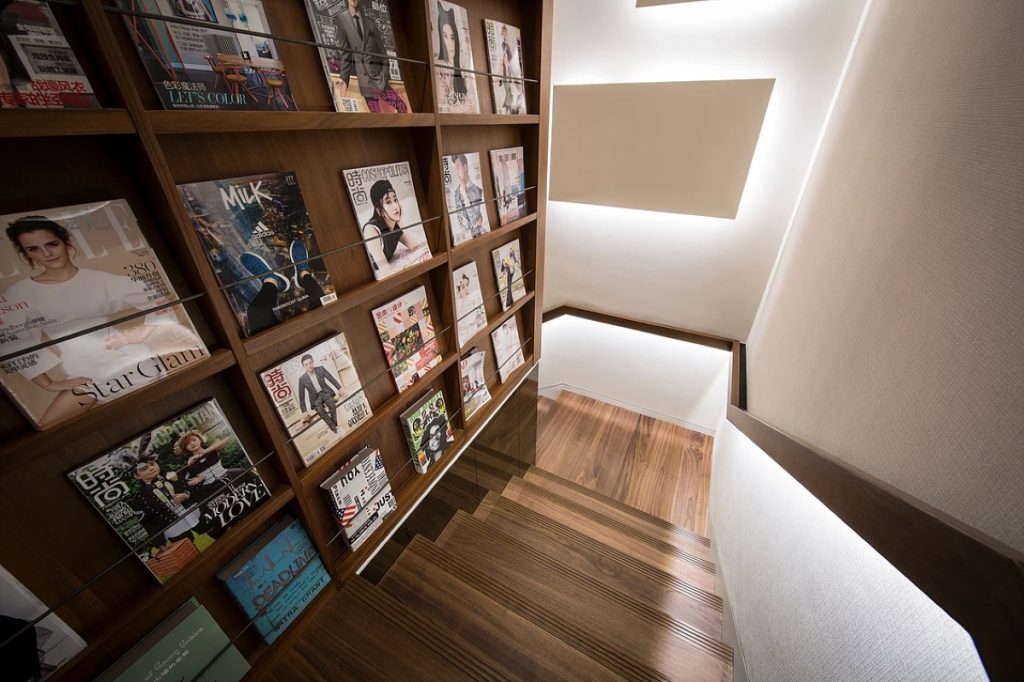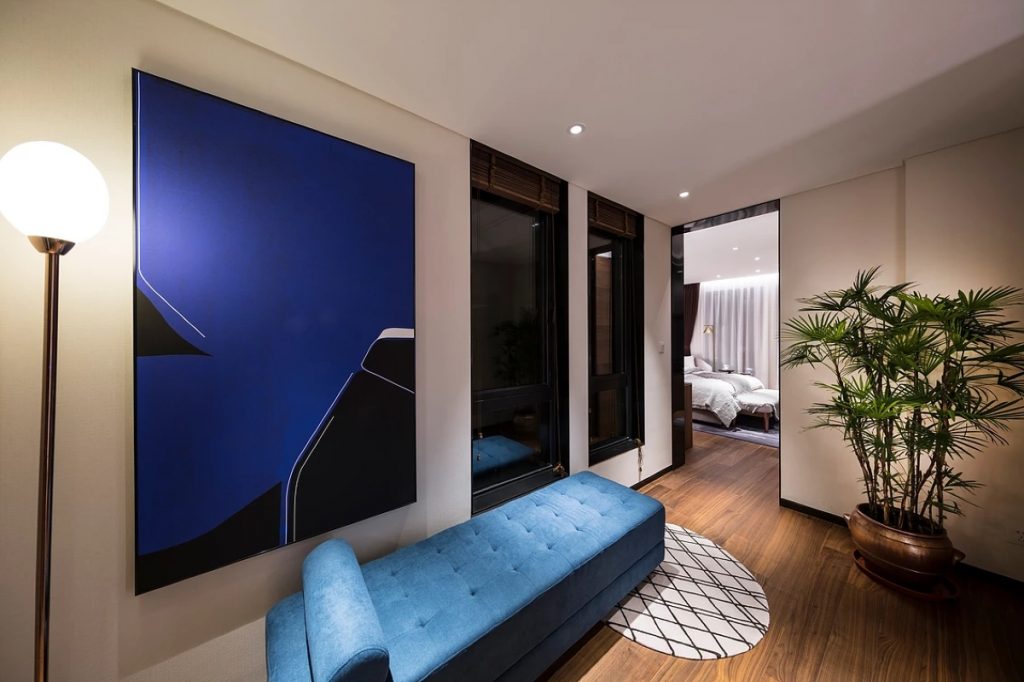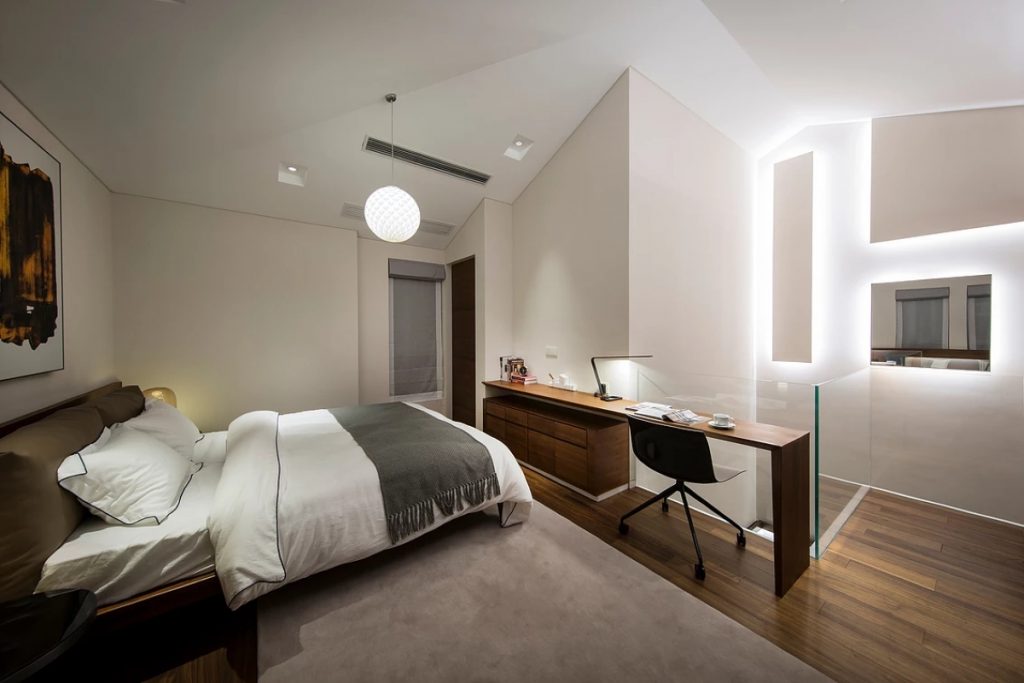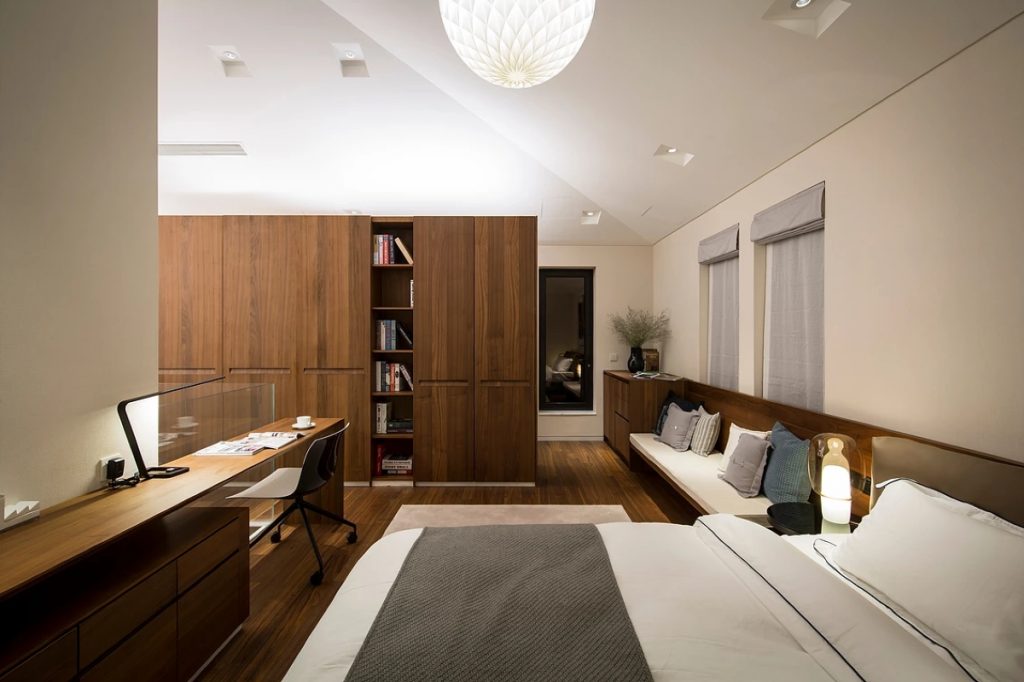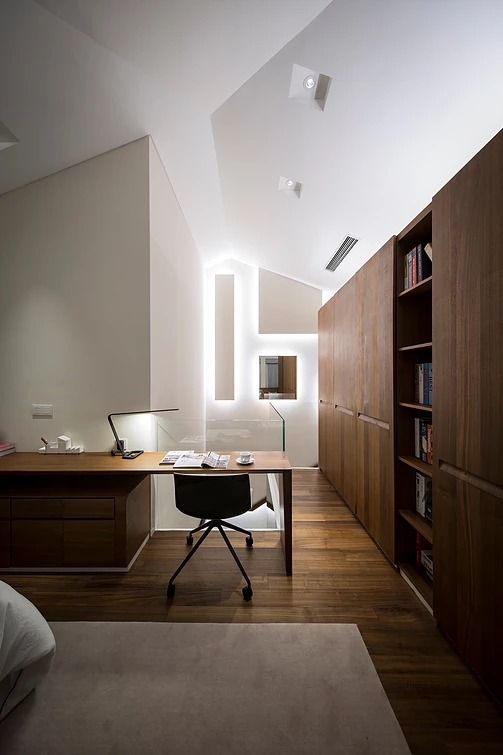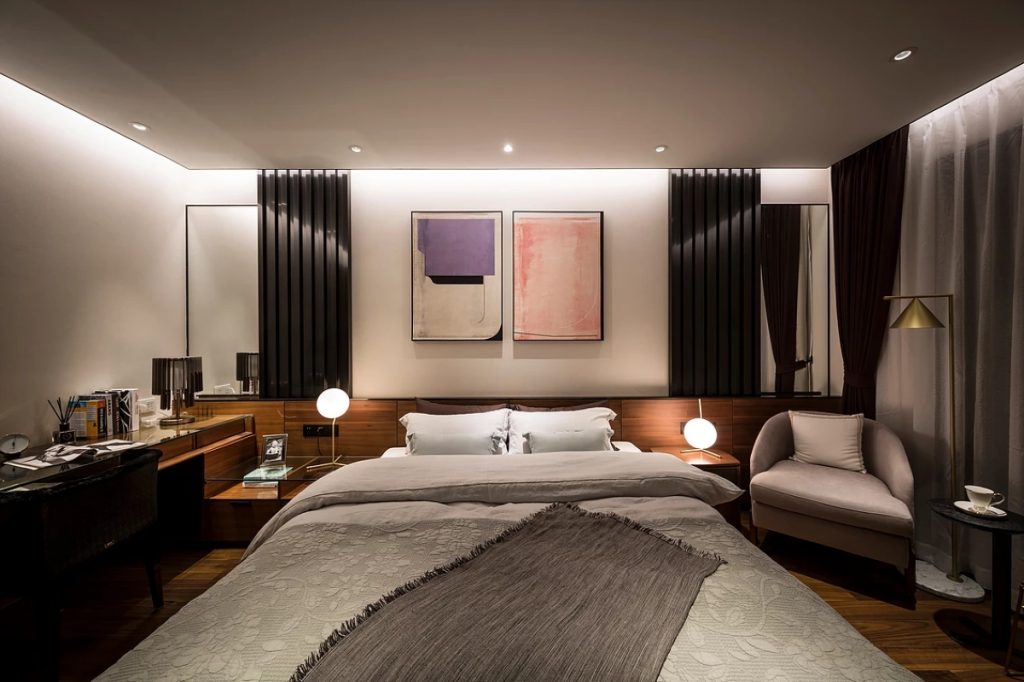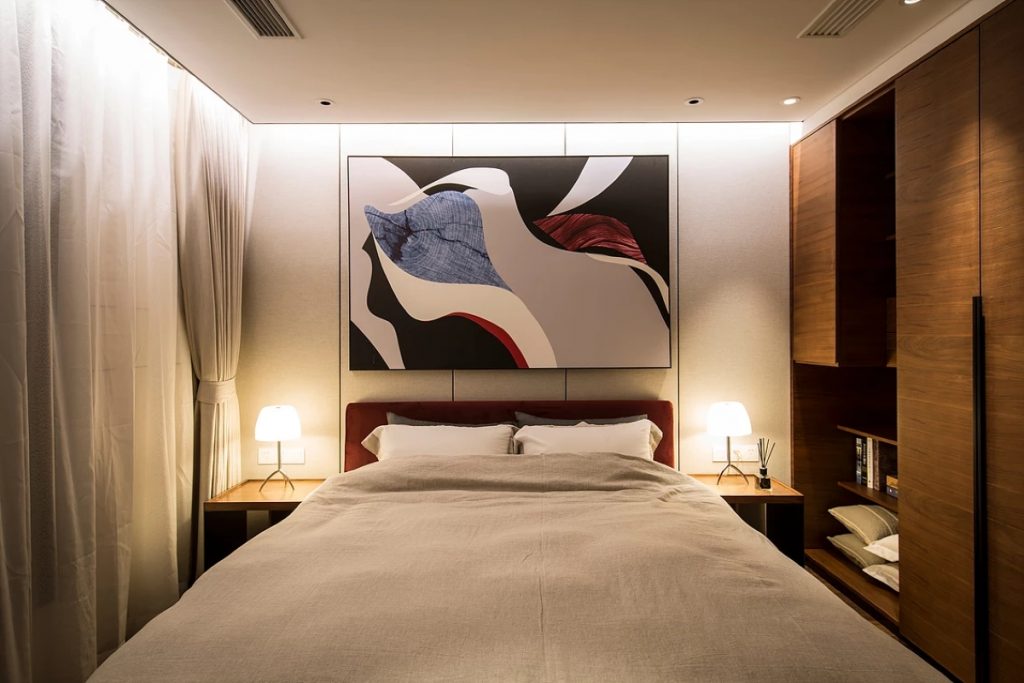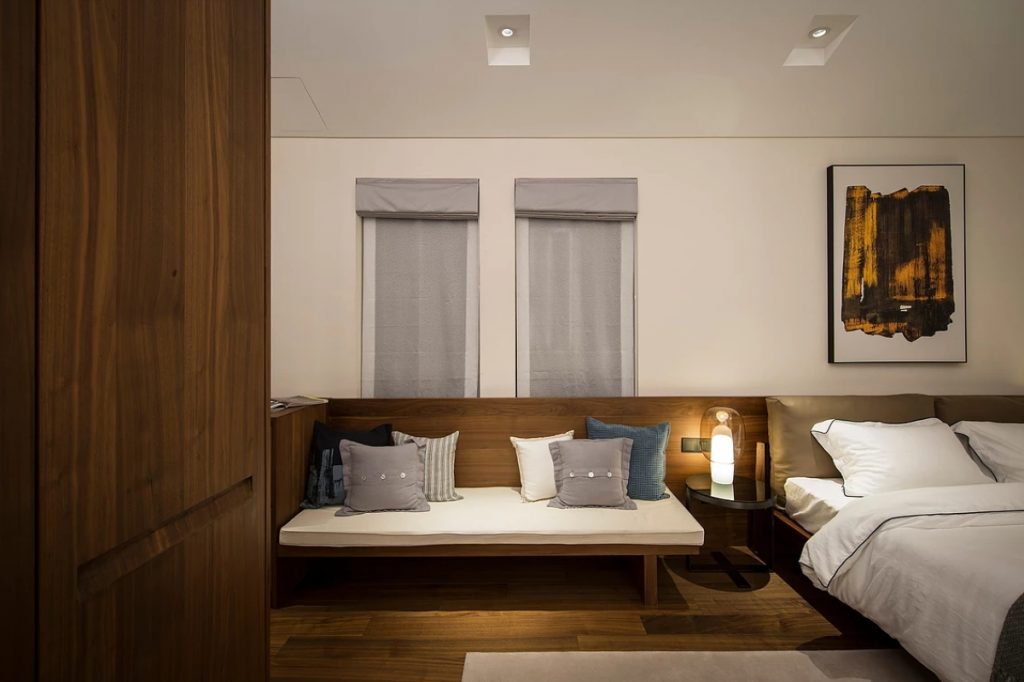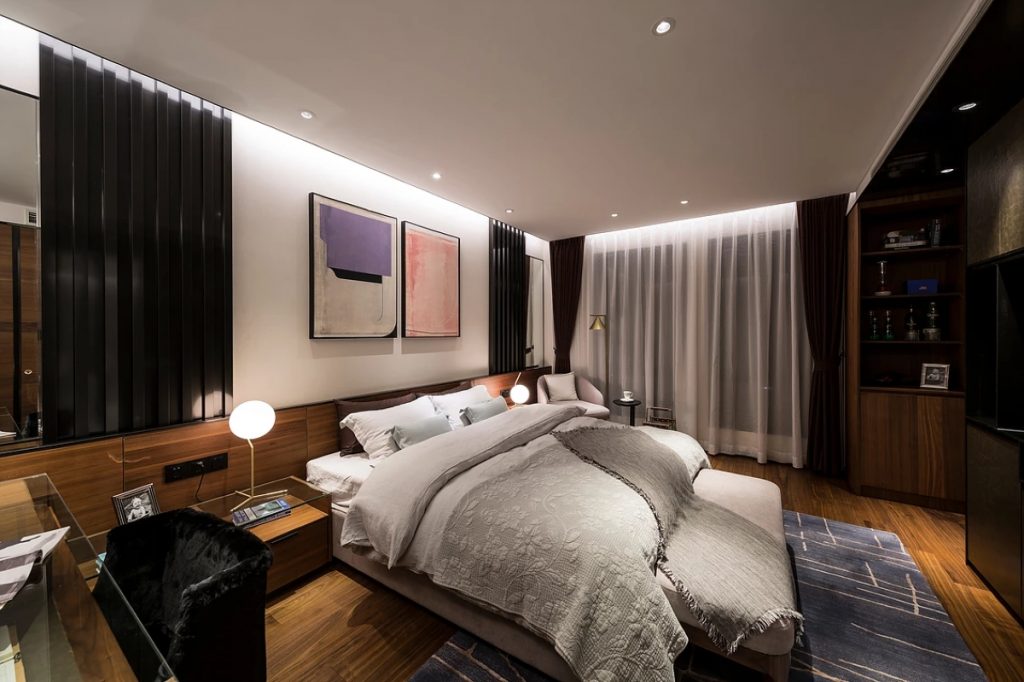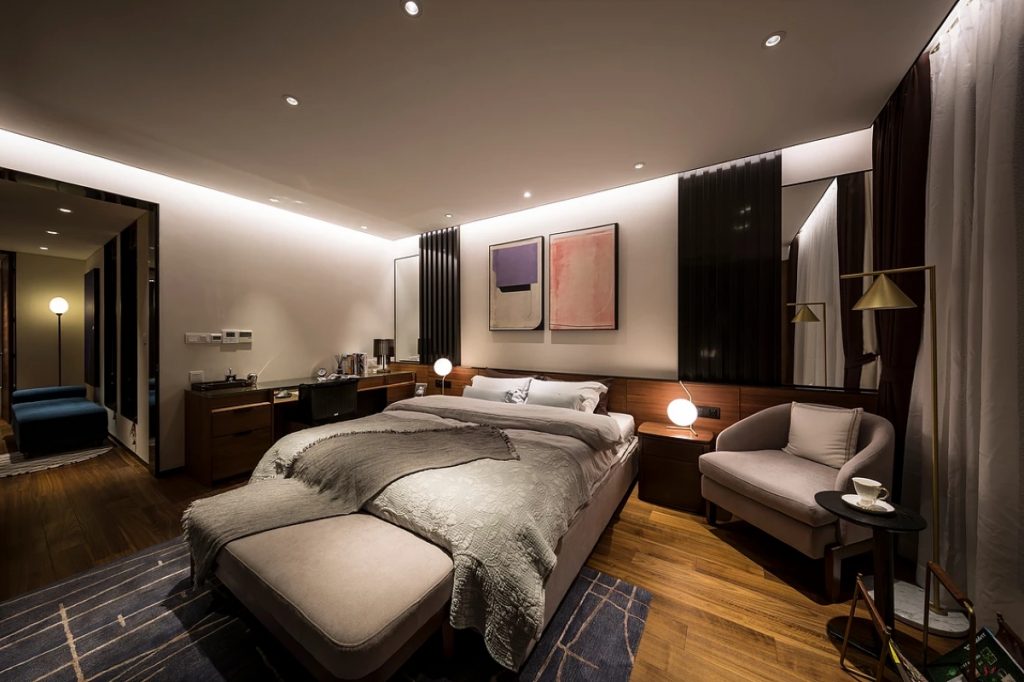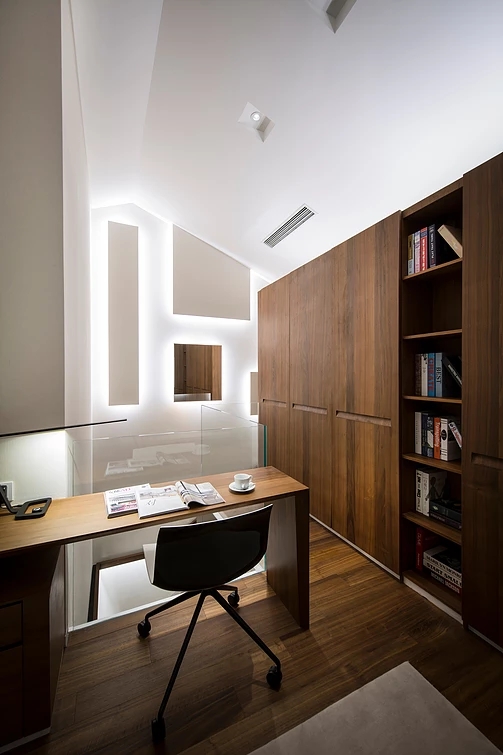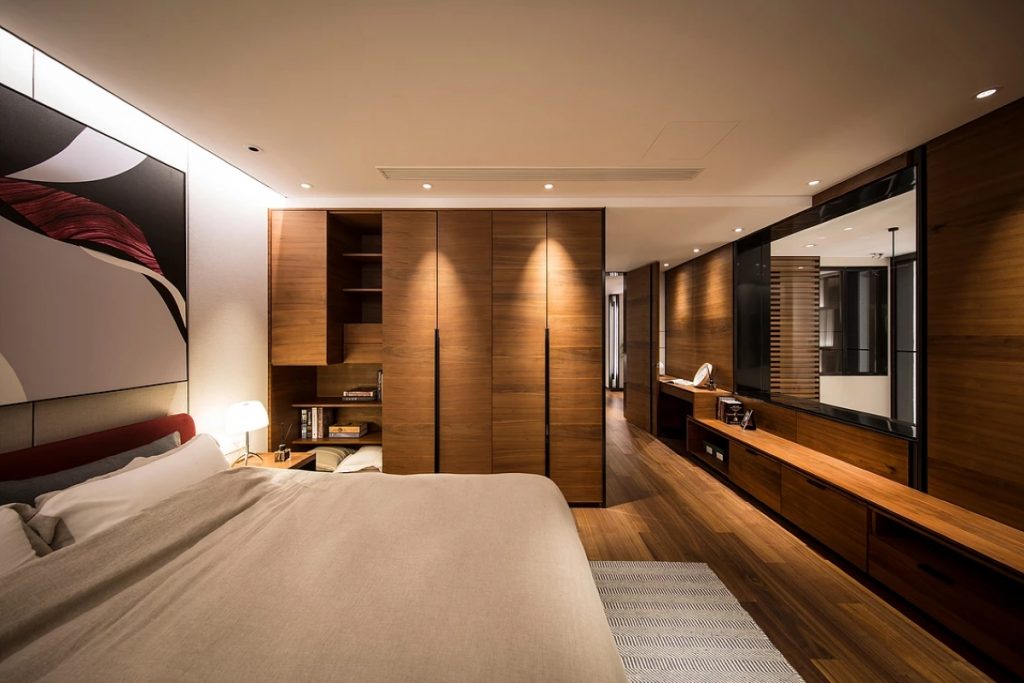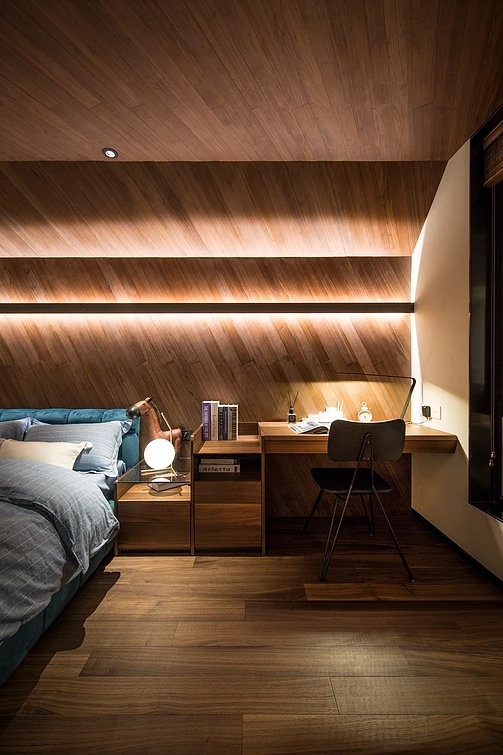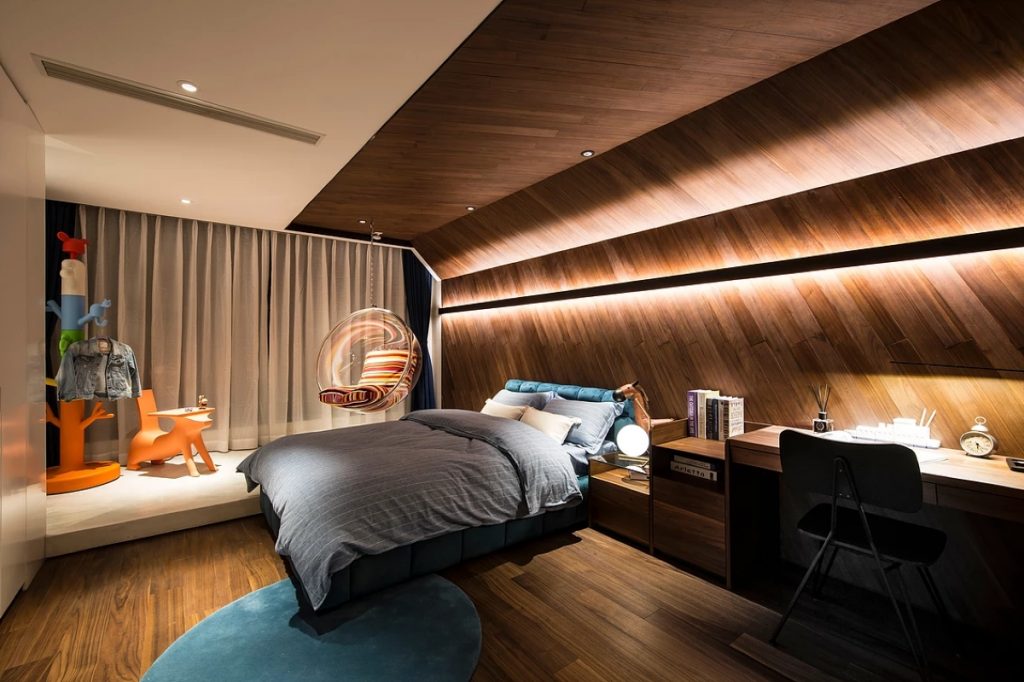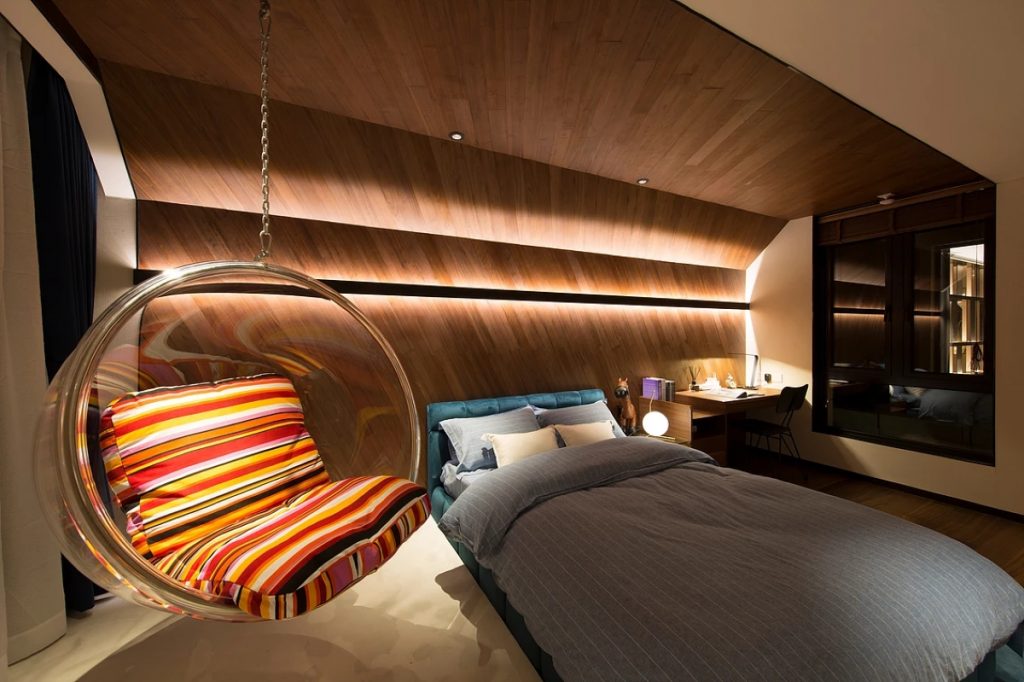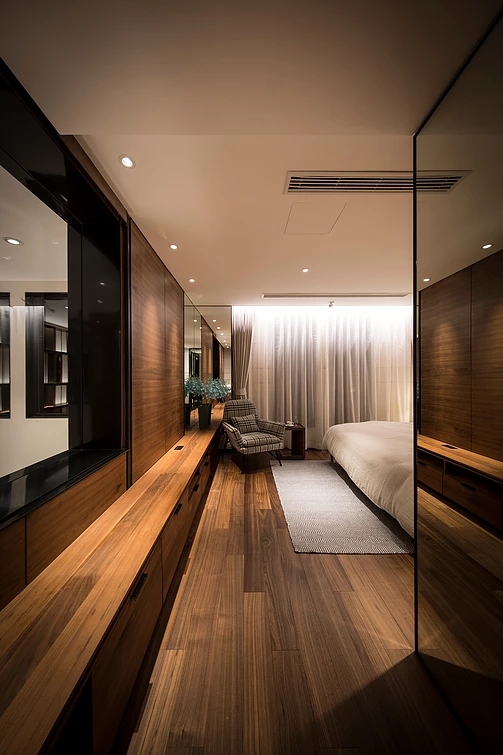 Category: Villa,
Address: No9, Chang Qing Rd, Development District, Nantong Jiangsu, China 226009
Total floor area: 510sqm
Design period: Feb.2017 - Jan.2016
Construction period: Jun.2017 - Feb.2017
Designed by: 1.PRISM DESIGN (Lead Architects)www.prismdesign-sh.com - 2. MORI DESIGN (Collaboration team)
Photographer: Katsumi Hirabayashi