Nanjing Sifang Art Museum / Steven Holl Architects
it has been modified:
2011-11-06
di
Perspective is the fundamental historic difference between Western and Chinese painting. After 13 century Western painting developed vanishing points in fixed perspective. The Chinese painters, although aware of perspective, rejected the sole vanishing point method, producing landscapes with "parallel perspectives", in which the viewer travels within the painting. The new museum is located at the entrance of the Contemporary International Practical Exhibition of Architecture in the green landscape of the Pearl Spring near Nanjing, China. The museum, completed by Steven Holl Architects, It consists of a "field" of parallel perspective spaces. The move straight on the ground floor gradually becomes passage of winding up on the floor above. The upper gallery, suspended in the air, spread
in a sequence of turns clockwise and culminates with a point from which you have a view of the city of Nanjing in the distance. The significance of this rural site becomes urban through this visual axis that ties him to the great capital of the Ming dynasty, Nanjing. The courtyard is paved with bricks recycled from the courtyards destroyed the center of Nanjing. Limiting the colors of the museum to black and white goes back to ancient paintings, but also gives a background to highlight the colors and textures of the works of art and architecture that will be on display inside. Bamboo, which already grew on the site, was used to shape the concrete, then soaked in black. The Museum has geothermal heating and cooling, and recycles rainwater.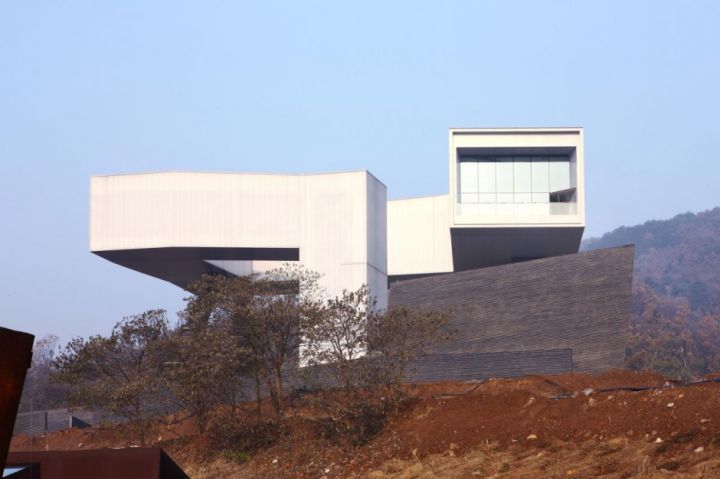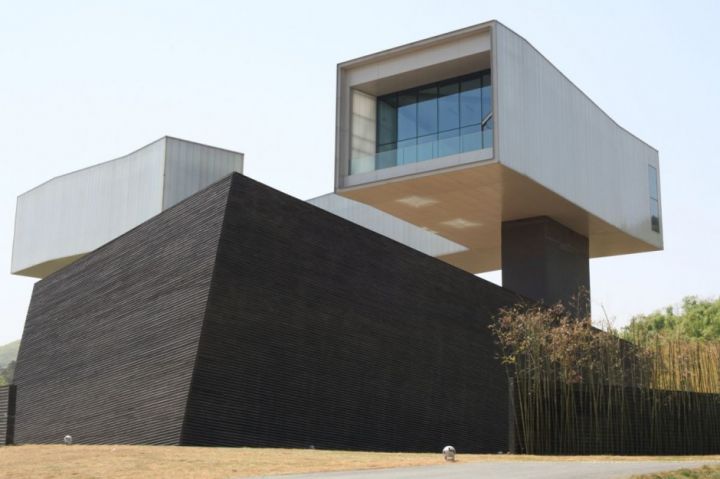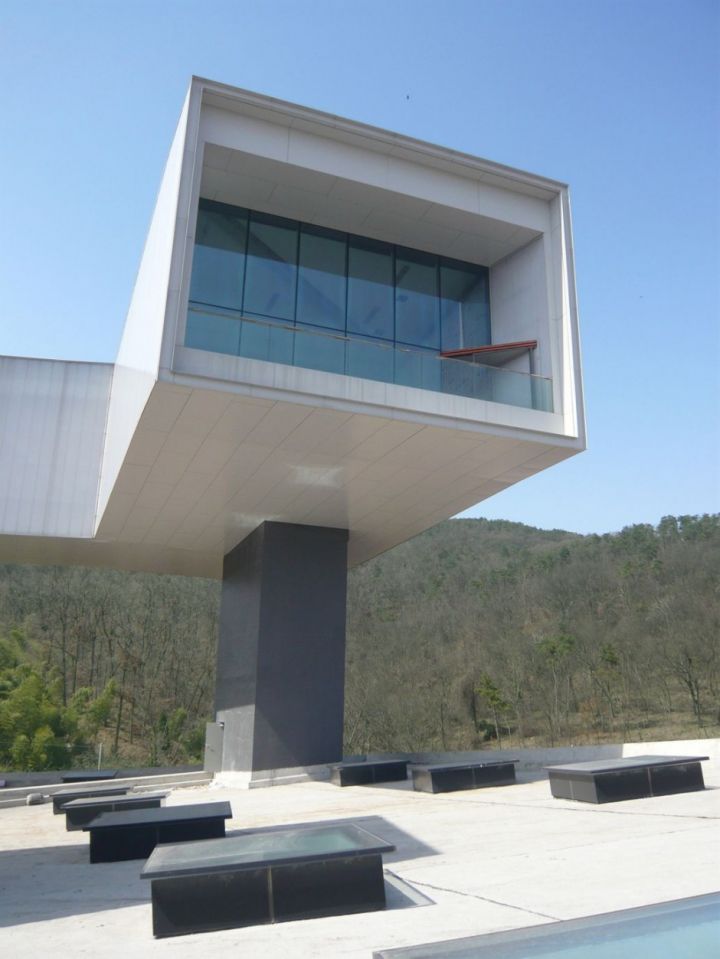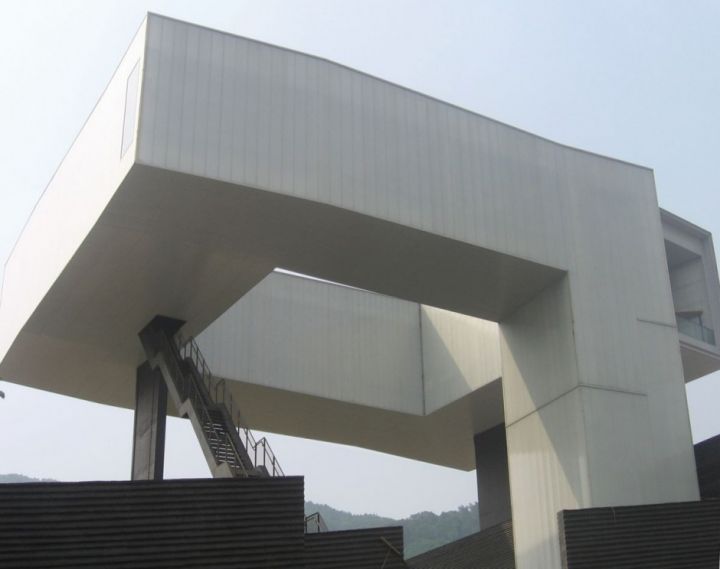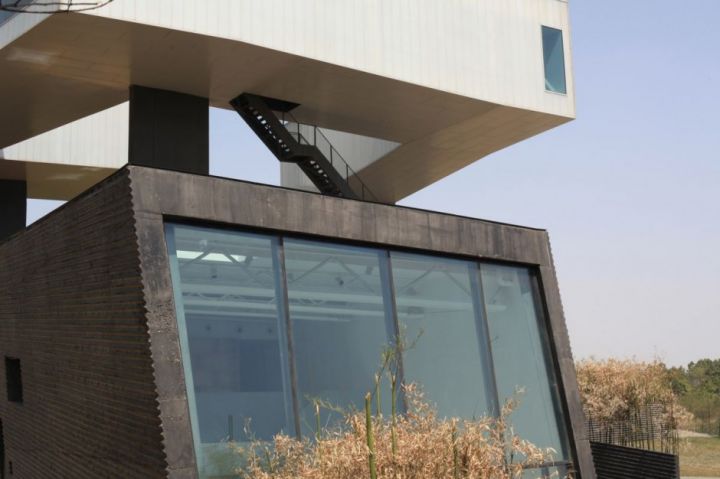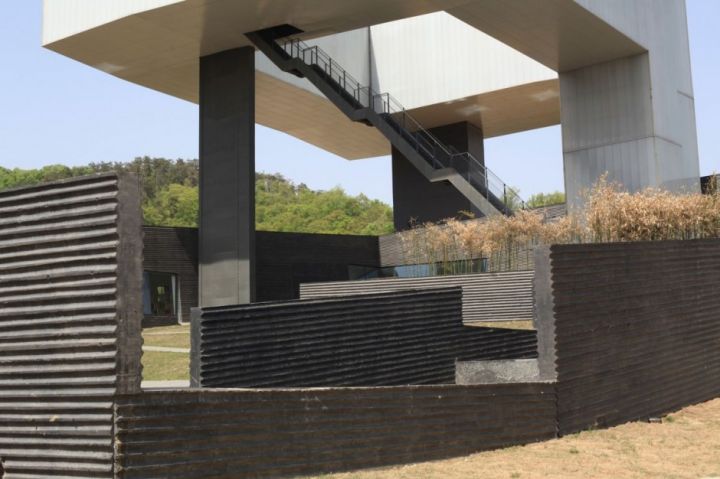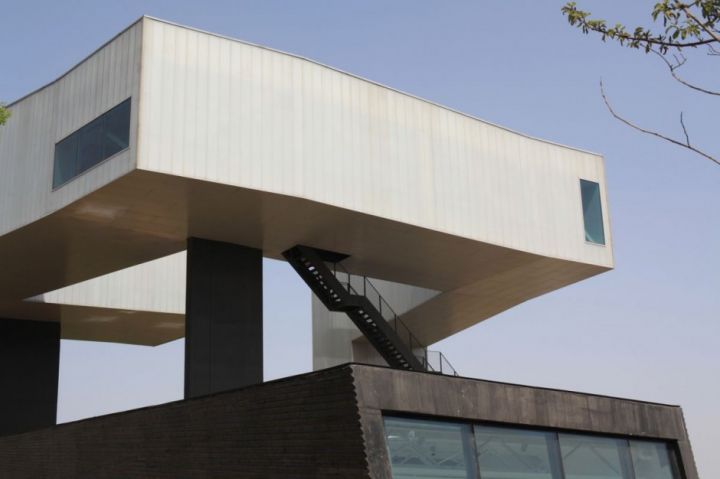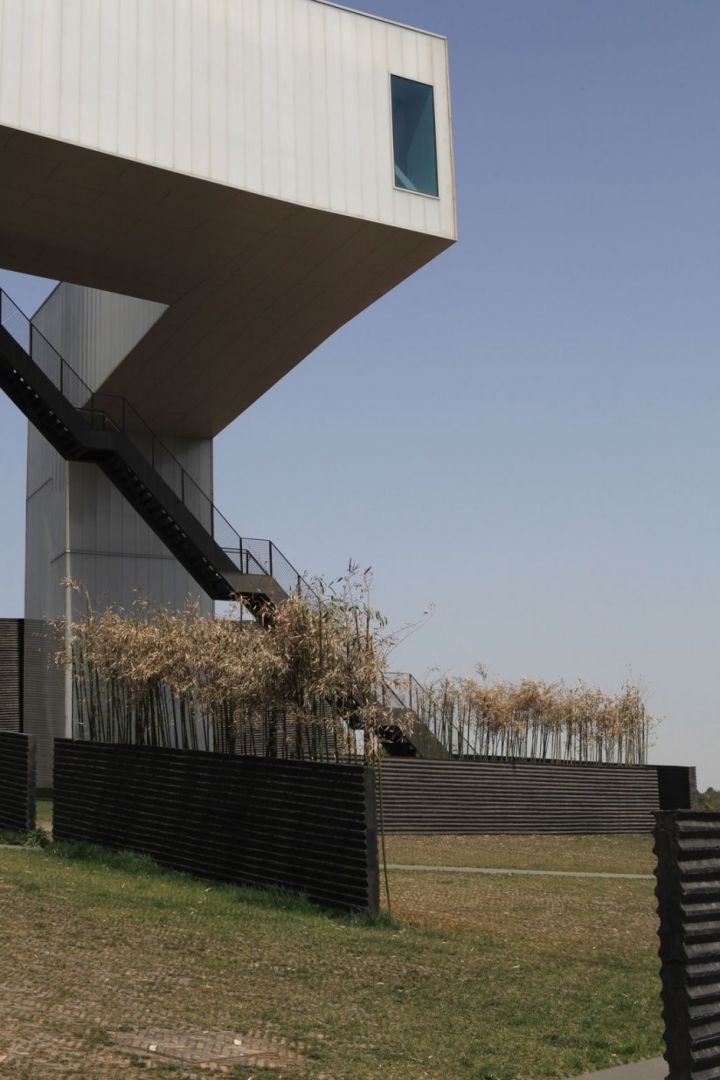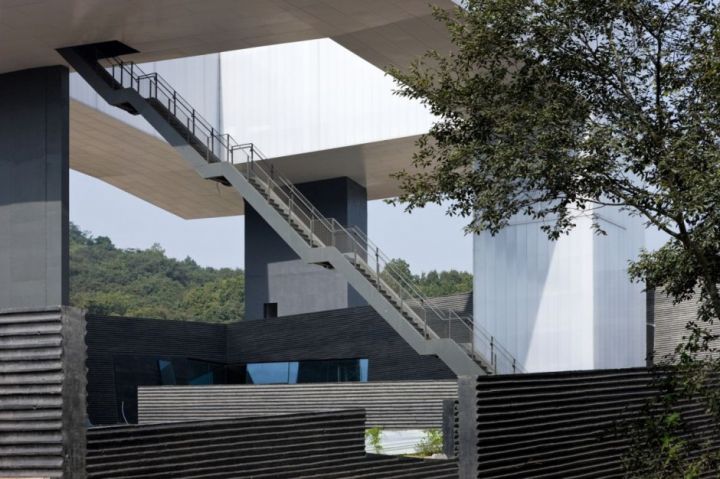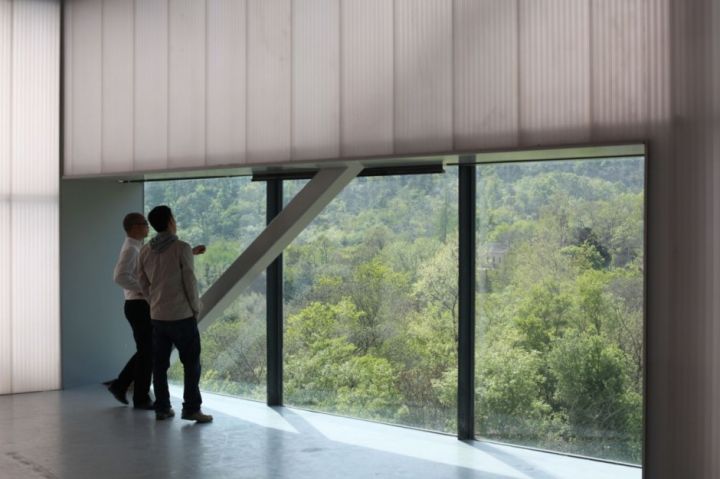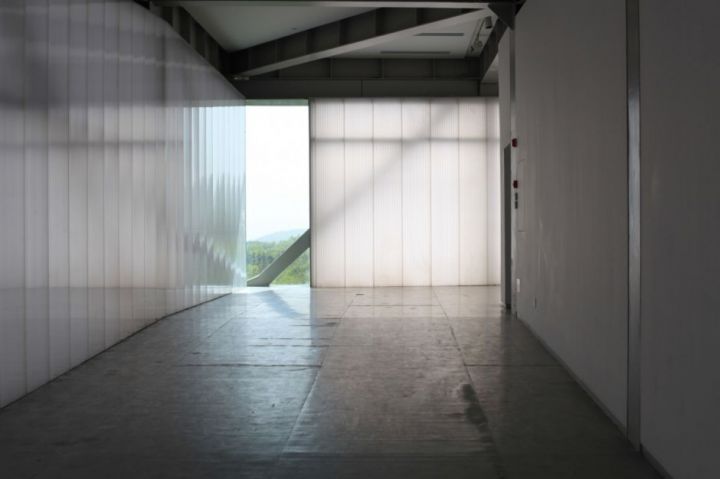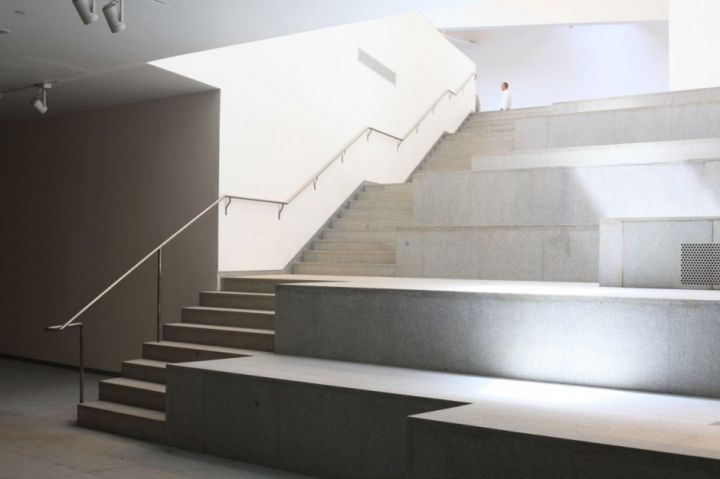 Street: Contemporist