Ville Savoye / Le Corbusier and Pierre Jeanneret
it has been modified:
2019-07-11
di
Ville Savoye in Poissy, France, is a weekend residence, built by one of the leading masters of Modern Movement, Le Corbusier and his cousin Pierre Jeanneret, for Pier Savoye and Eugenie, between the 1929 and 1931.
The Ville Savoye is considered one of the most emblematic works of the author as in it are fully applied his "five points for a new architecture": the pilotis, the roof garden, the free plan, the ribbon windows and the free facade . But not only that, it has become a manifestation of modern architecture and since 1965 has been classified as a historical monument.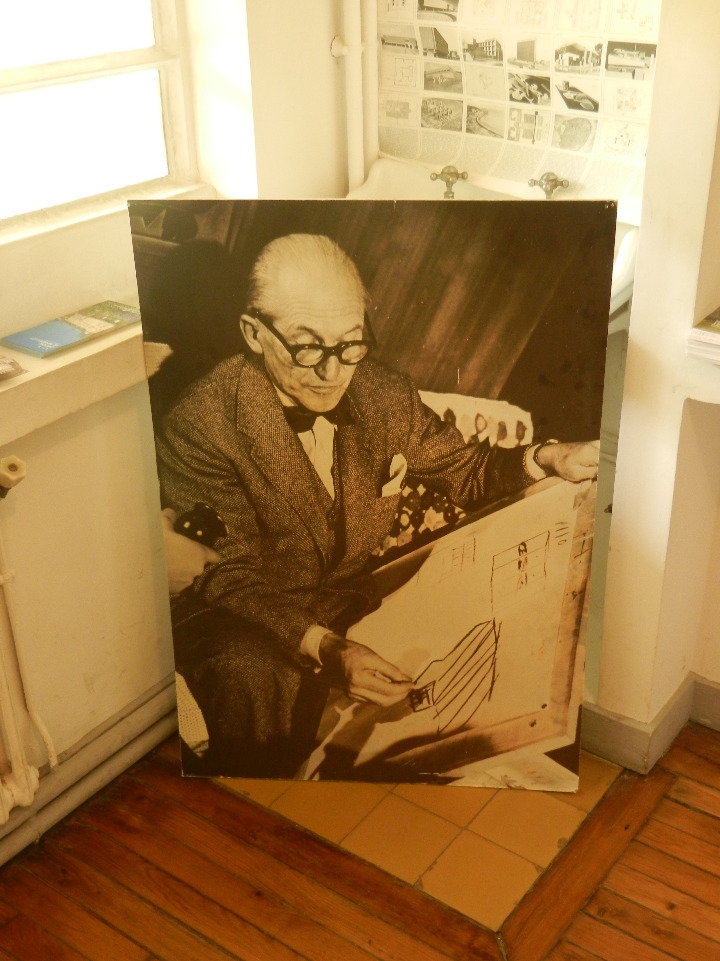 OUTDOOR
Positioned at the center of a large garden, as soon as you arrive here it's nice to see among the trees this architecture, free form, pure, simple and schematic (as to appear almost brutalist), and it shows immediately its strong relationship with 'natural environment, essential for the architect, even if it is cmq a report posted "the house will rest in the middle of the grass like an object," as preached rationalism, fortified by the many windows and terrace that make it a true and proper lookout.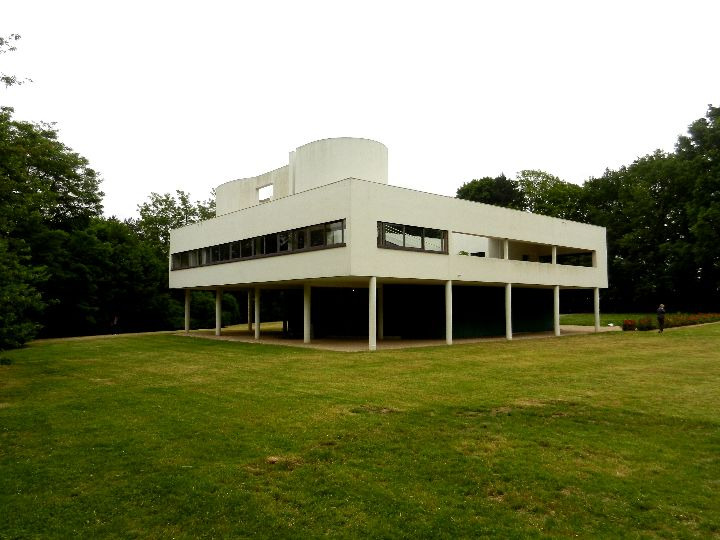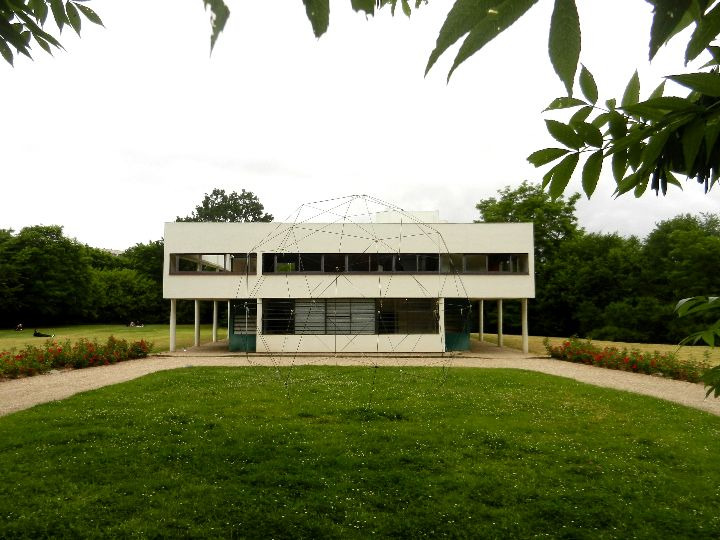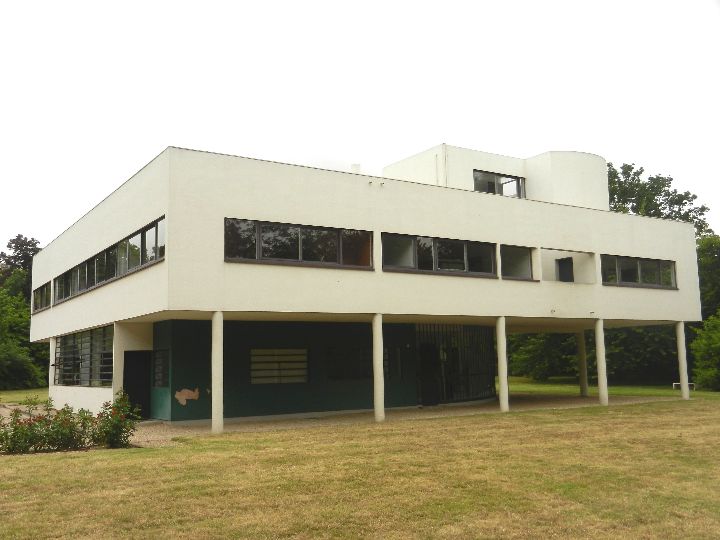 The four facades of the Villa Savoye are not, as they seem, all equal to each other. Two of them have the pilots in the wall of wire, while the other two are cantilevered with respect to the uprights, thus realizing the true free facade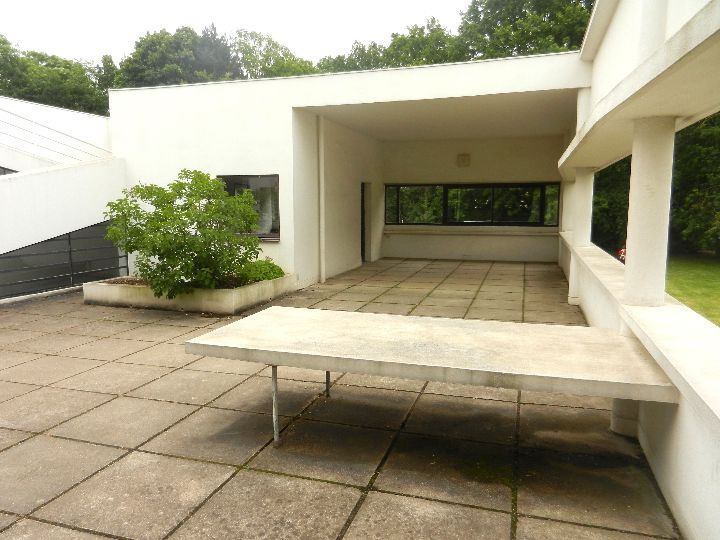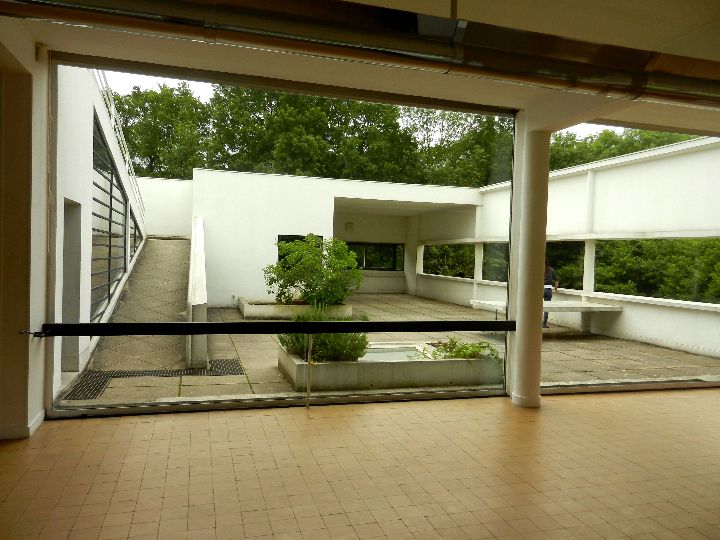 INTERNAL
Entering inside you do not realize how long ago the Ville avoye has been created, a current architecture that captures you, with its scents, colors and spaces, everything envelops you and you feel part of the "story". Also inside are archetypes of the architect: the bean, the square, the ramp.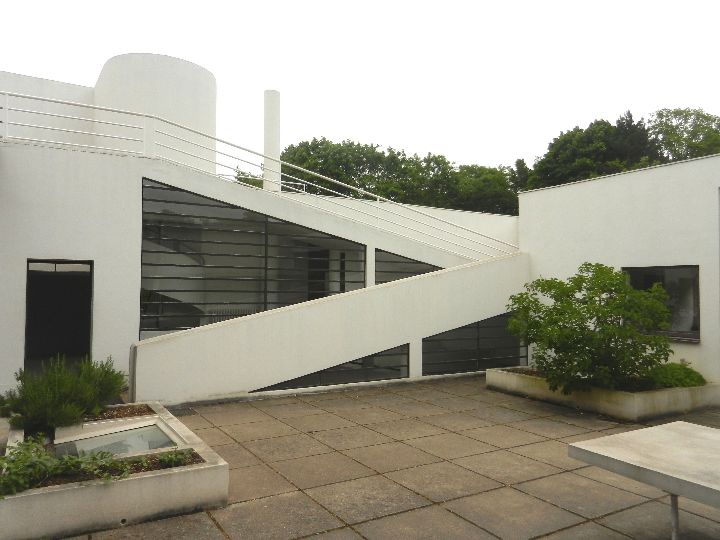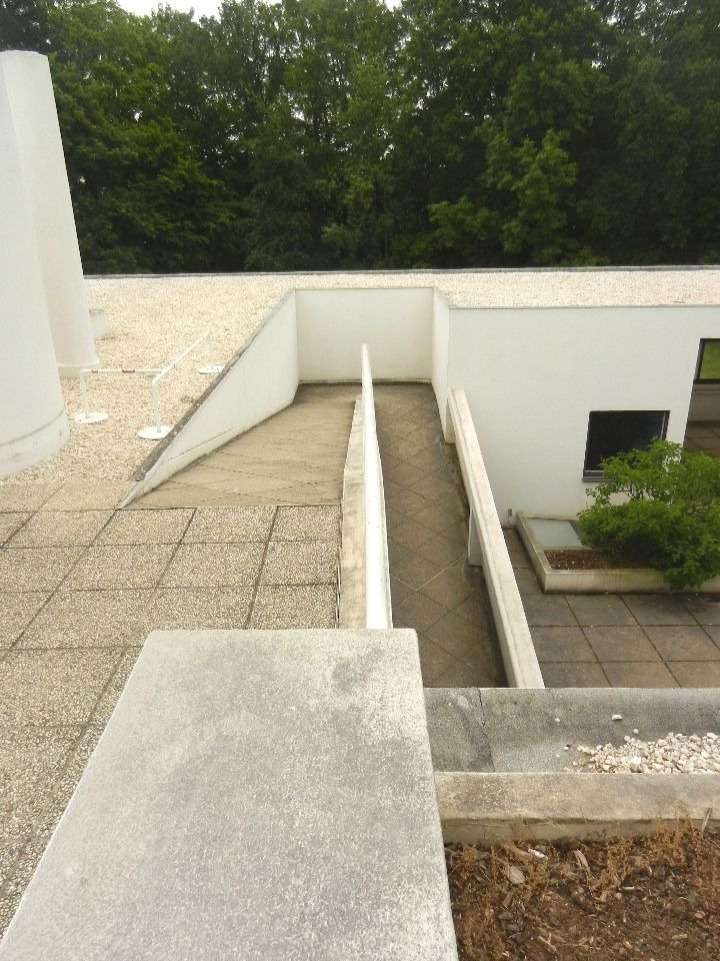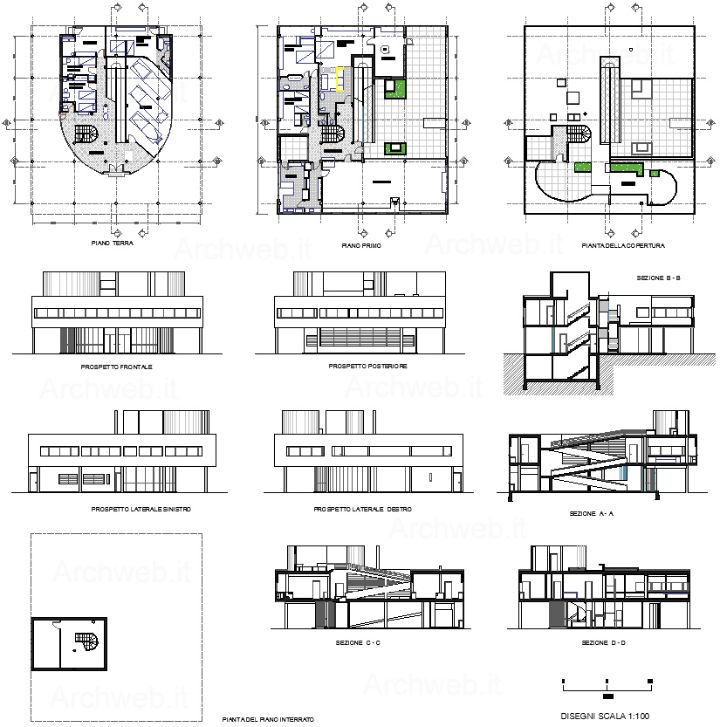 The square (evident in the plant)
E 'divided into 4 plans:
BASEMENT: where is the cellar
GROUND FLOOR: where are the garage and accommodation service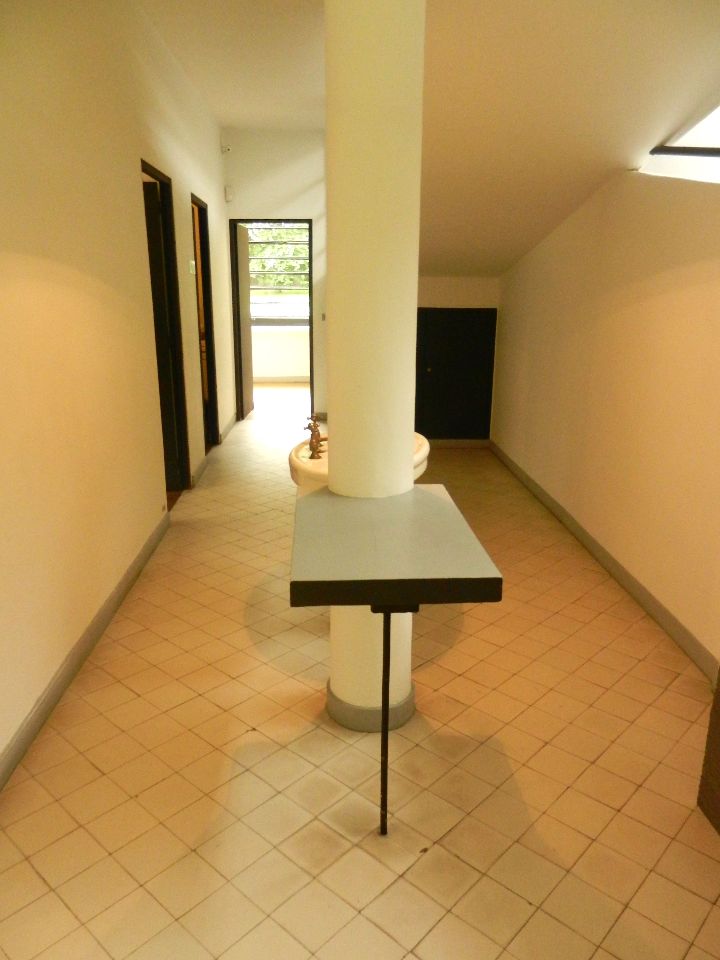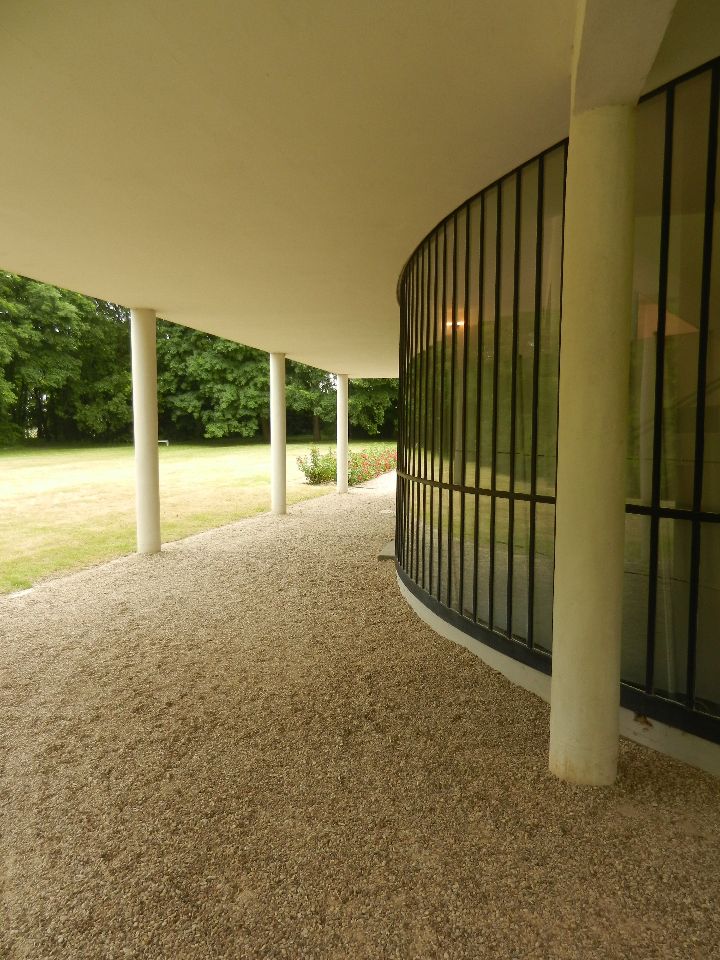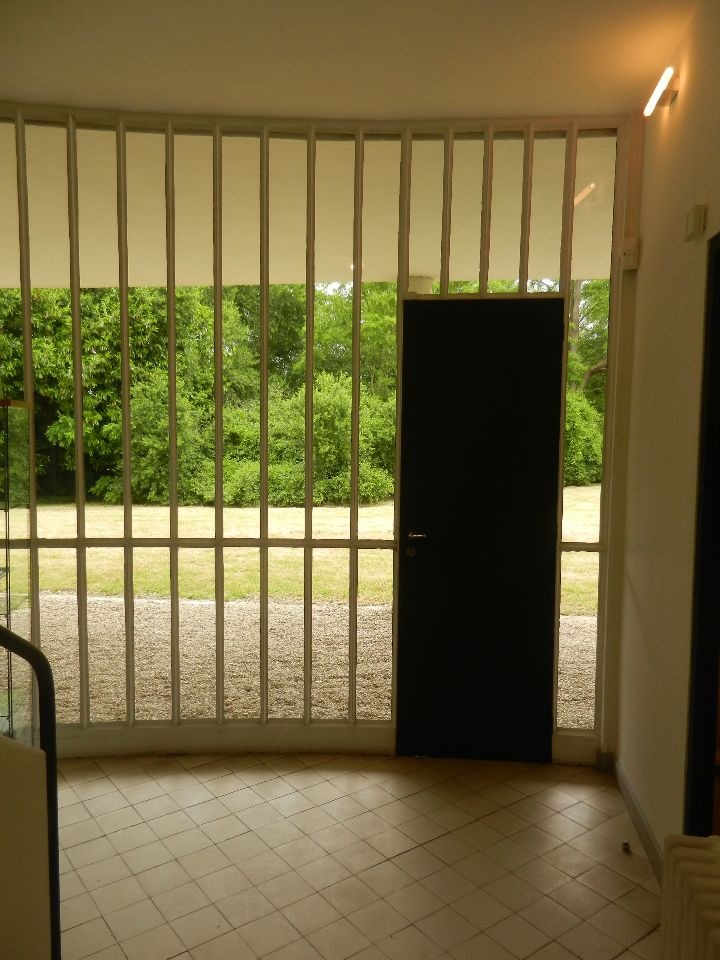 FIRST FLOOR: where there are a large living room, kitchen, three bedrooms with bathroom and a large terrace which corresponds to a vacuum on the floor above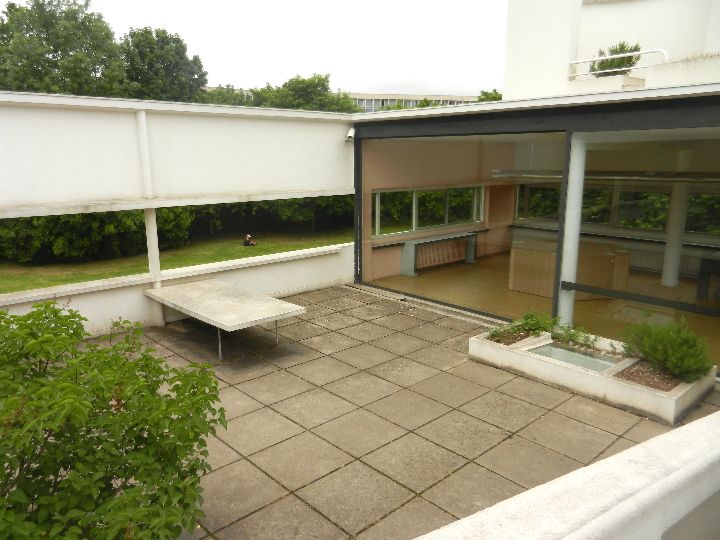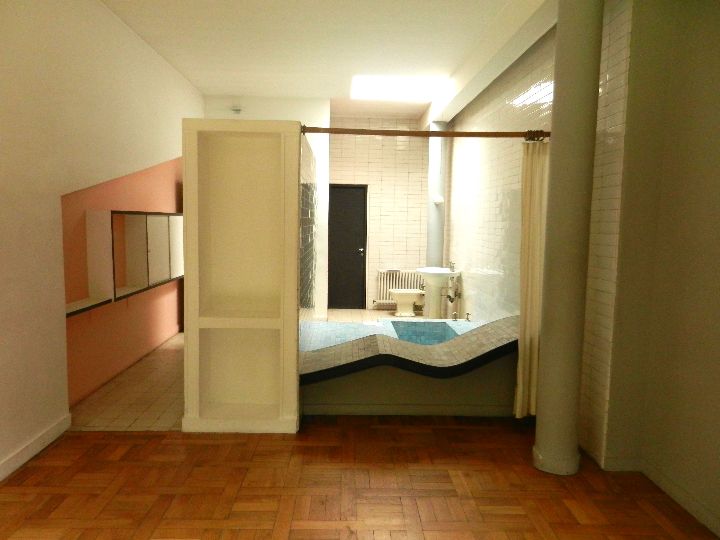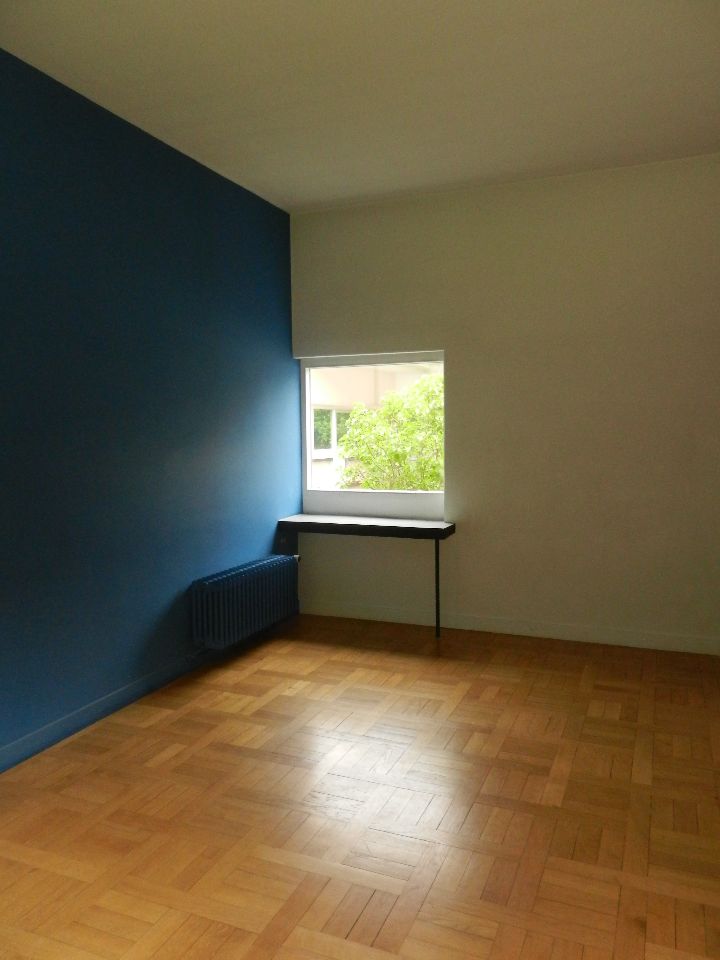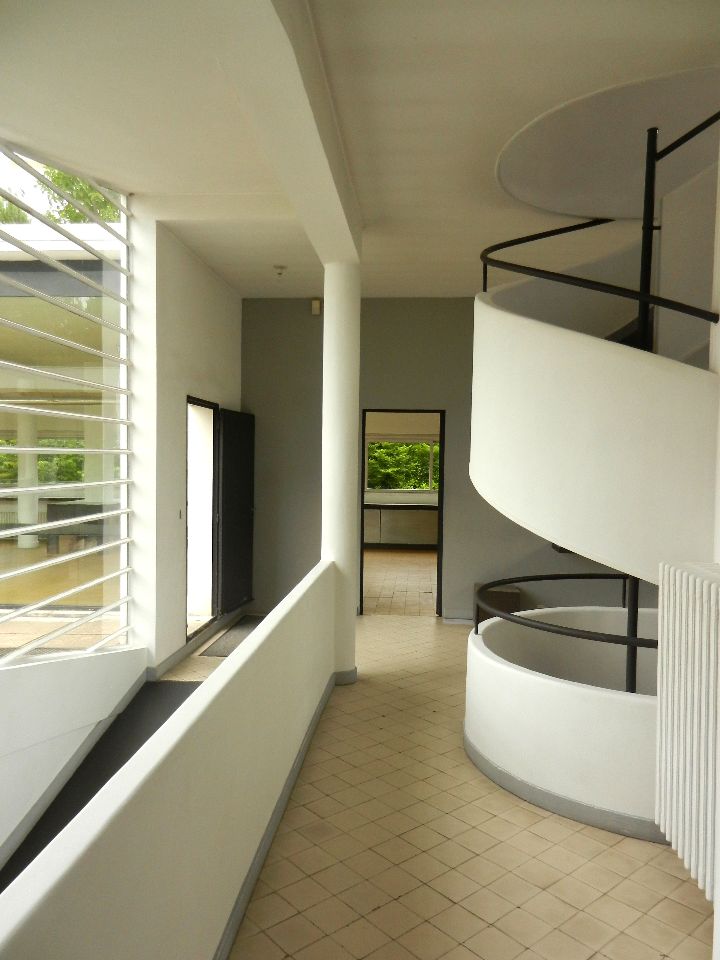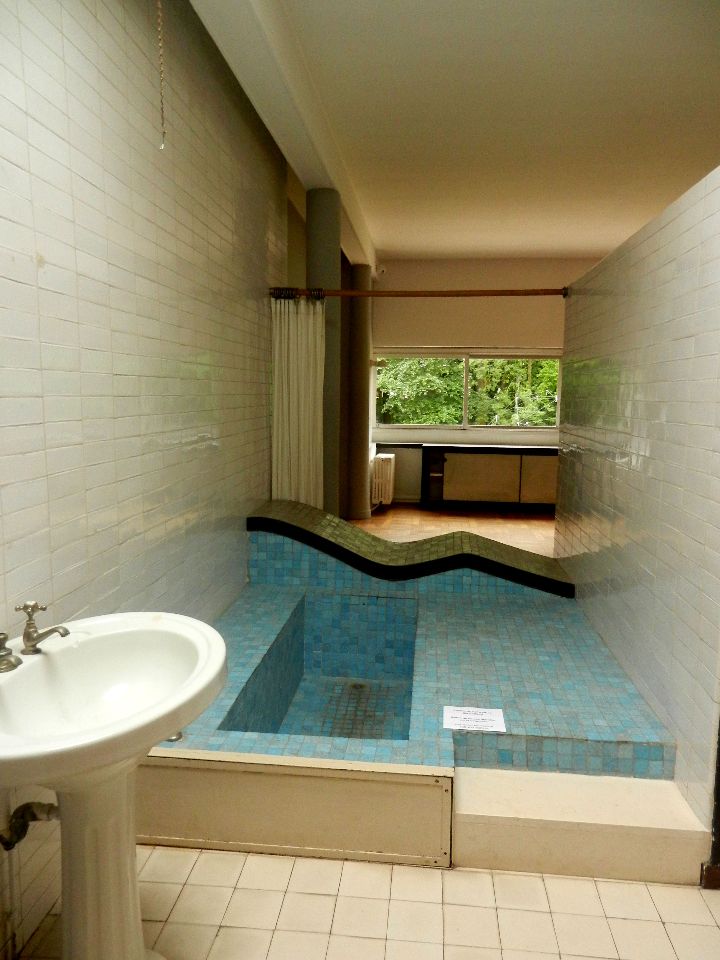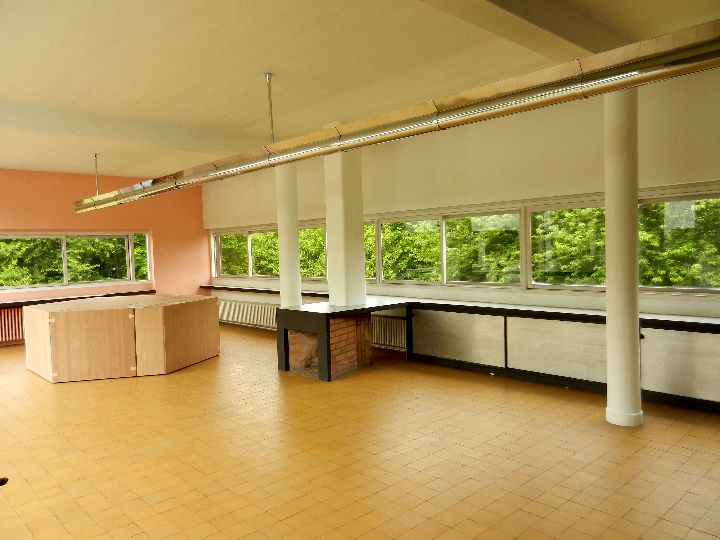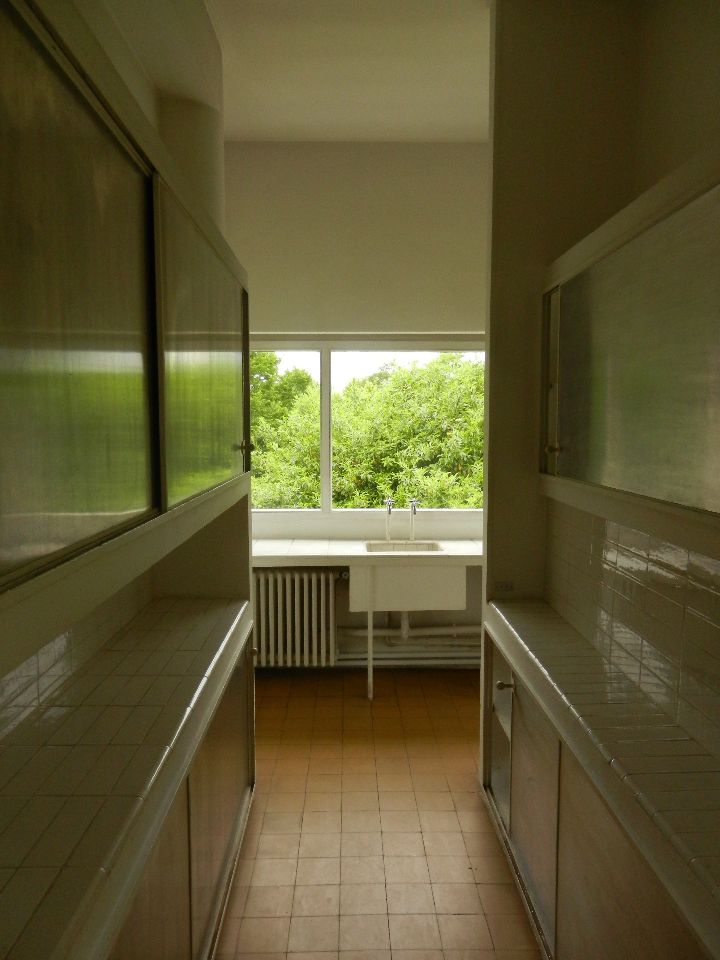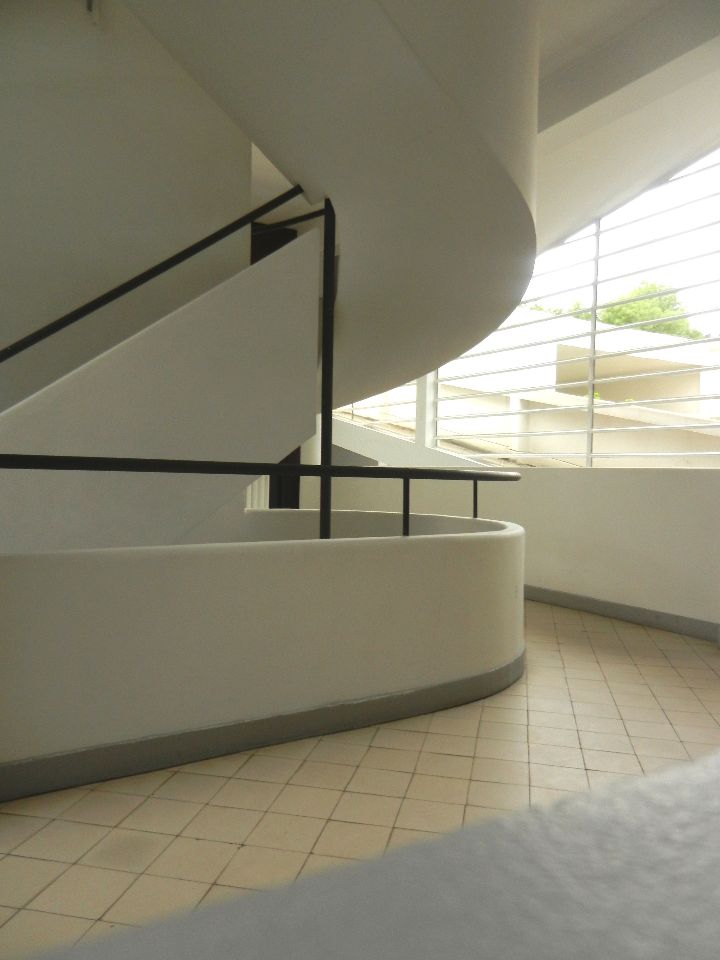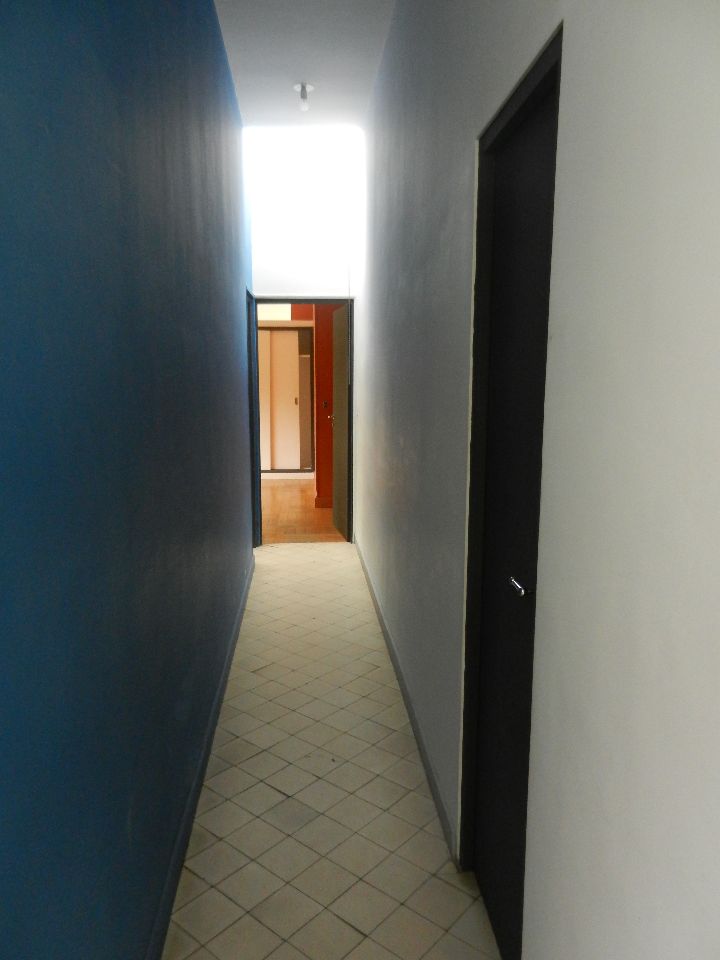 SECOND FLOOR: second balcony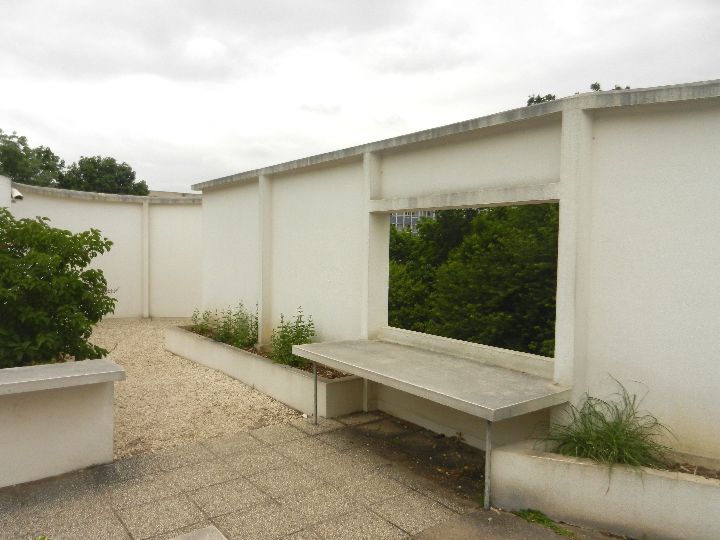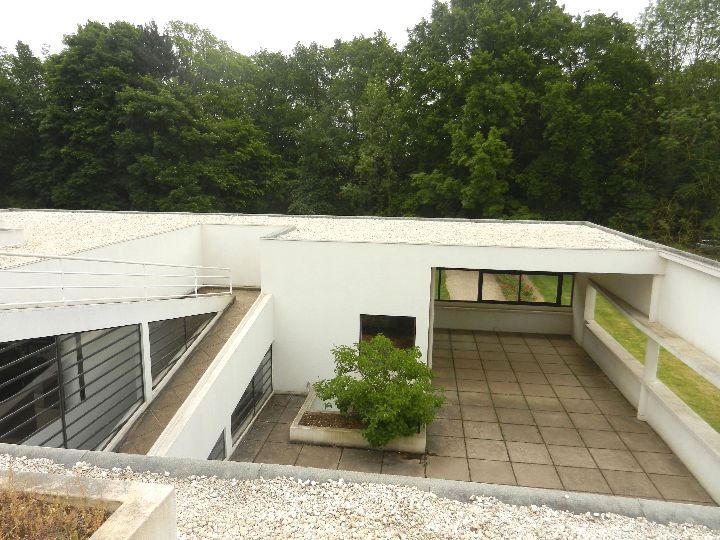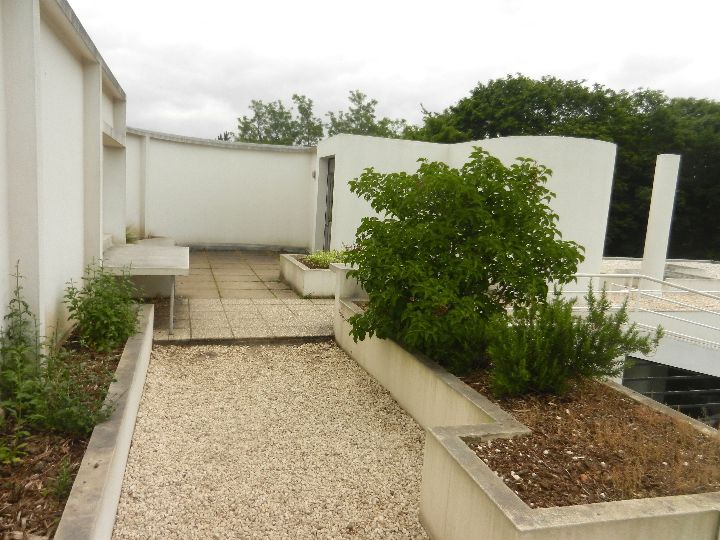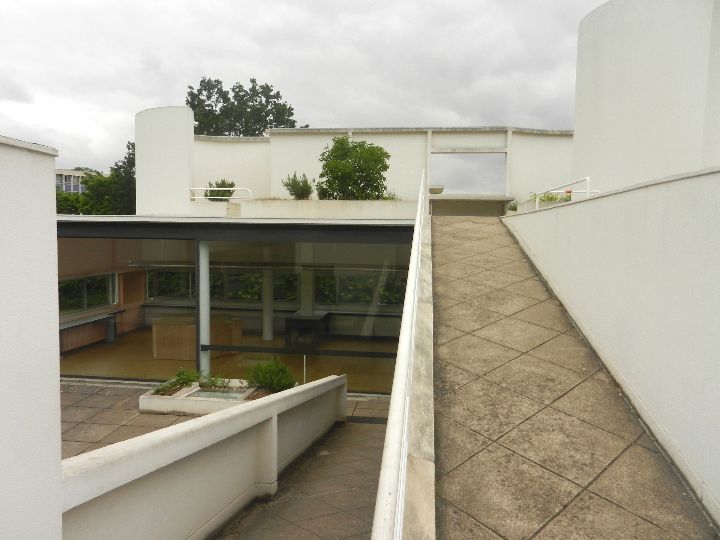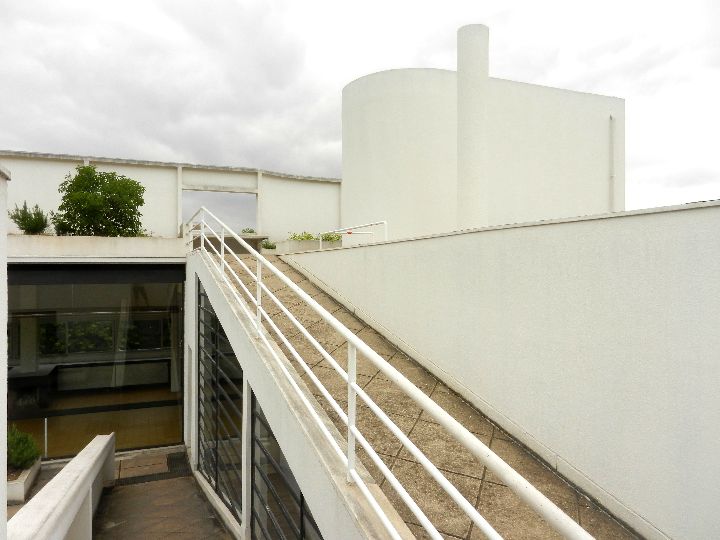 Photo: Maria Chiara Paccara