The architect Paolo Carli Moretti with his second project in Via Matteotti, Forlì
it has been modified:
2014-05-17
di
The original building, Built around the '30, it is in ForlìAlong the ring road, near the historic city center.
The original mix of different destinations for residential and commercial use - Not unusual in this area which at the time was the outskirts of the city - partly explains the contradiction between the modernity of the original structure bearing internal framed reinforced concrete and traditional outdoor decorations of the late neo-classical style, which makes the building conforms to most BUILDINGS ON era.
outside the project approach was to Recovery decorative apparatus besides in its completion, interpretation of the seniority aspirations. WithinInstead, with great freedom, It proceeded to completely review the spaces, In order to adapt to the needs of work and residential and as far as possible, trying to predict future technological and functional adaptation needs; breaking down barriers, by inserting appropriate components and technologies to reduce energy consumption and acoustic requirements and trying to use techniques and local and natural materials.
The ground floor the building has been adapted to office space with 'insertion of light lofts in steel and wood. In the first floor and in the attic was rather maintained residential use, with the design of a residence exclusive. This is on two levels with the living area in the attic which is used for residential purposes and directly accessible from the ground floor via the new lift.
It is a large open area, and continuous, Organized around the elevator shaft of reinforced concrete, placed in a central zone separating the living and dining area and dominated by the open view on the large terrace overlooking the water table behind the public garden, through a sliding continuous glazing.
The space is characterized by new roof made mixture of steel and laminated wood; The metal cover was mainly assembled in place creating and adapting various elements with site cutting and welding. The overall image is thus assigned to the visual power of only these three materials / colors: exposed concrete, black and white.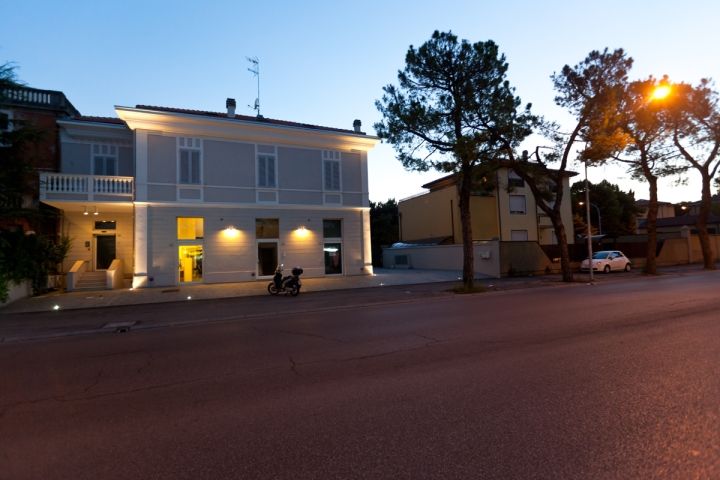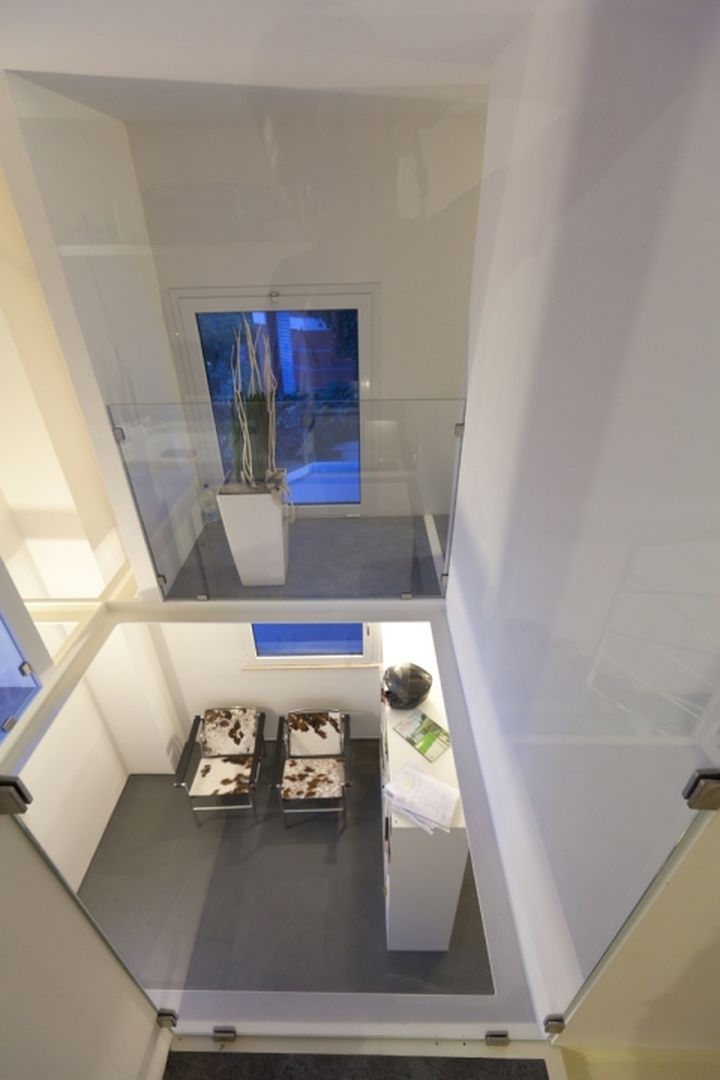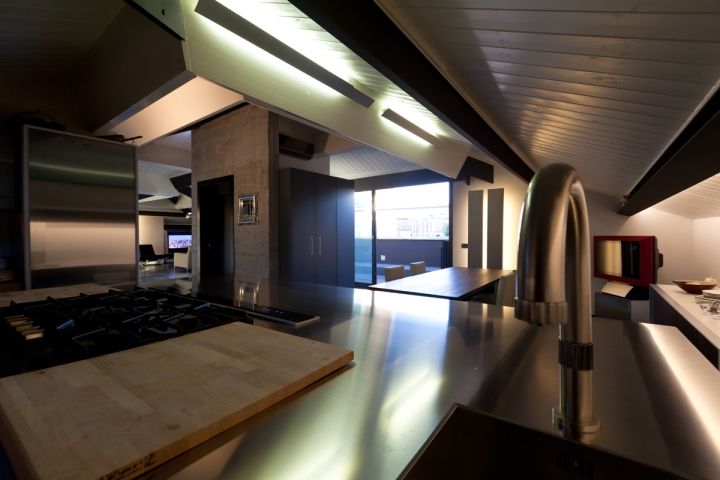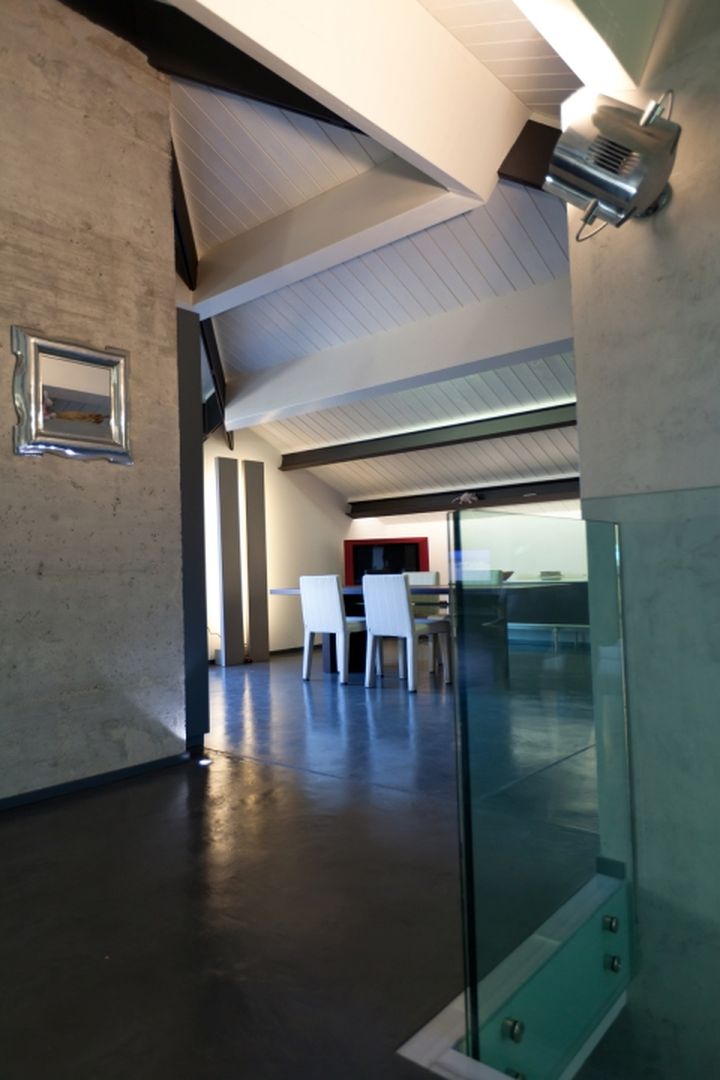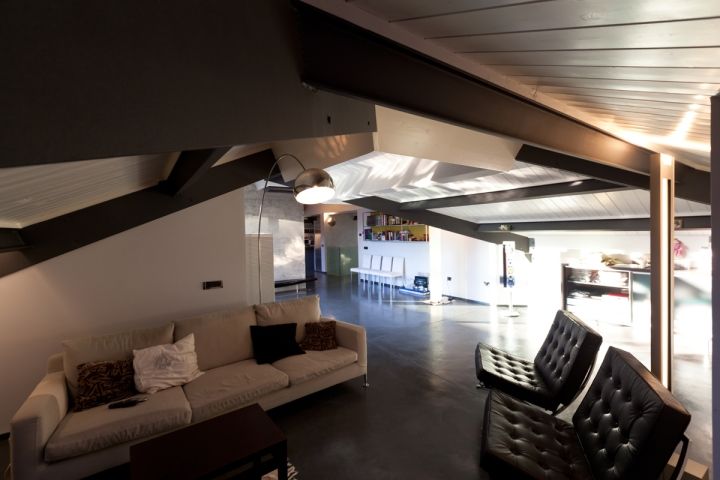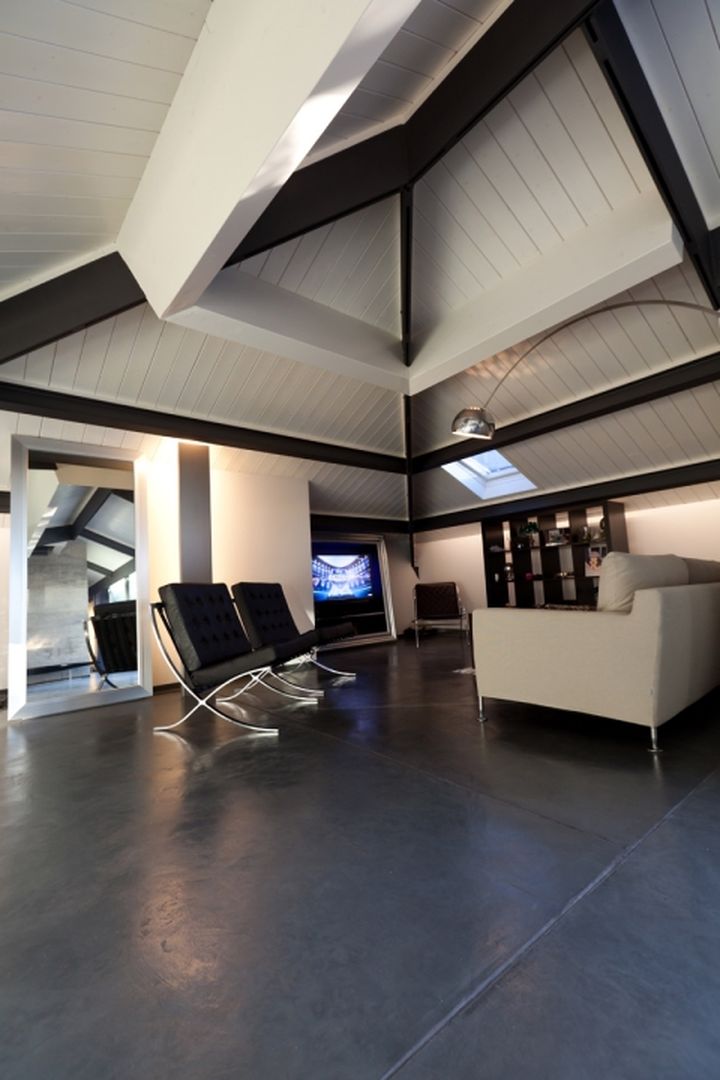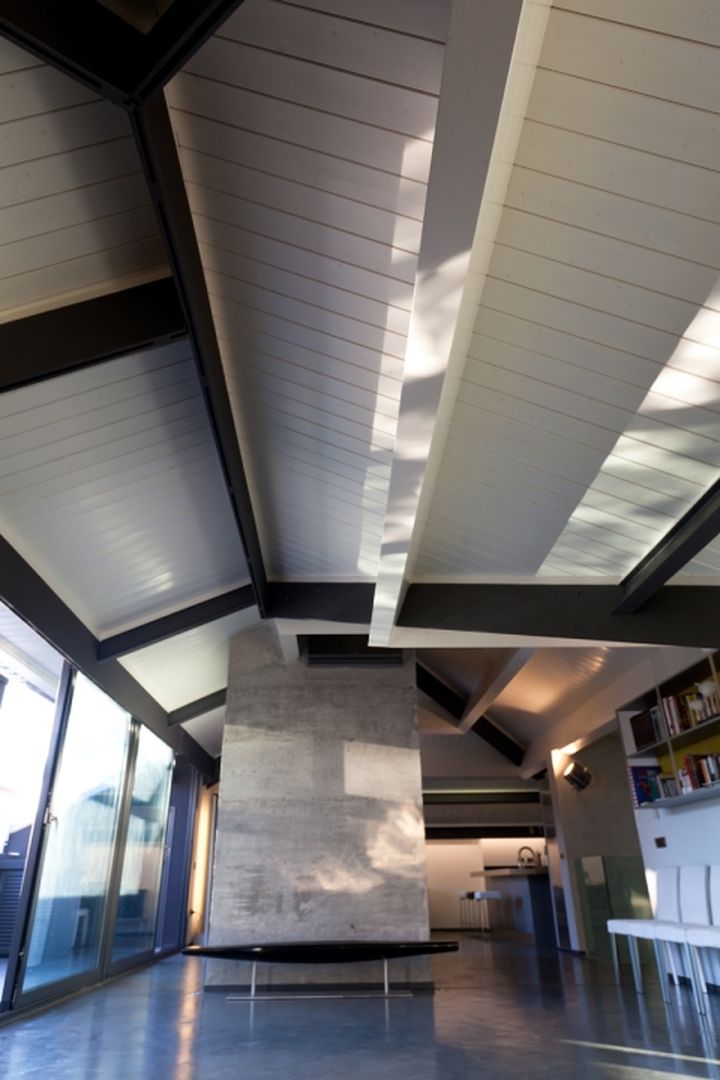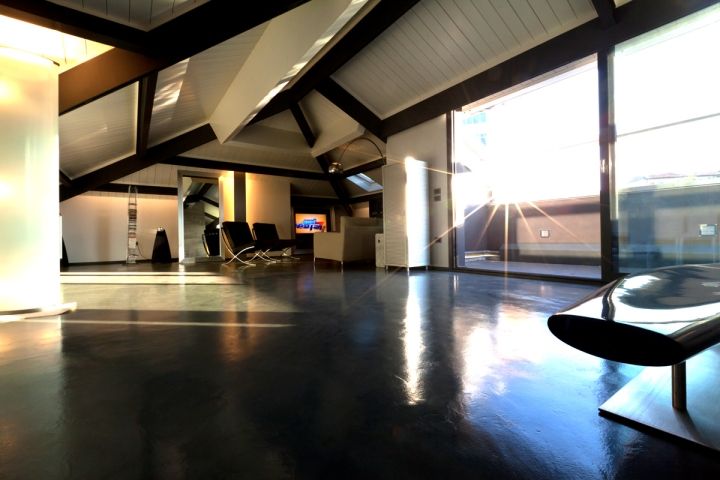 For more information please visit: www.ec2.it/paolocarlimoretti