Contemporary interior design in a historical apartment in Lucca
it has been modified:
2014-10-14
di
It is a short walk from the Duomo di Lucca, within the ancient walls of a sixteenth century building, the 'apartment old It restructured and "re-edited" by designers Marco Vincenzi e Andrea Caturegli marked by a polite respect for origins in a contemporary way.
A recovery job, then, that at the same time never fails to impress with exploits completely original and unpublished.
Starting from 'large living generously lighted from what artificial natural sources - how not to mention the beautiful lamps Artemis and Fontana Arte - Reflecting the linear design, clean and rigorous comfortable sofa made by a local craftsman, but also the table of classical inspiration that Studiòvo has recovered and developed with a "look" modern.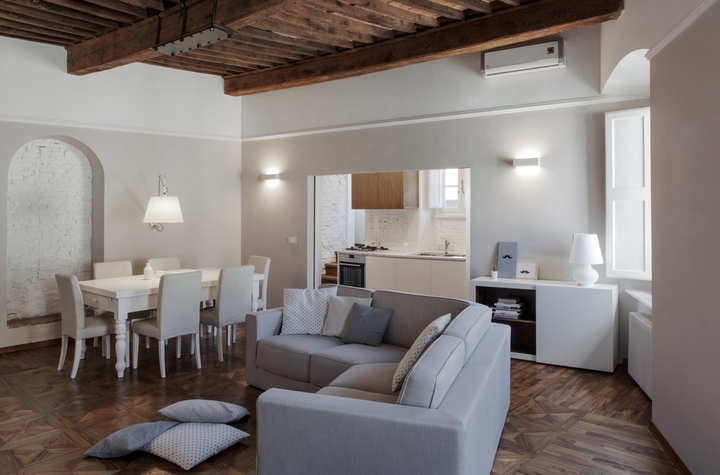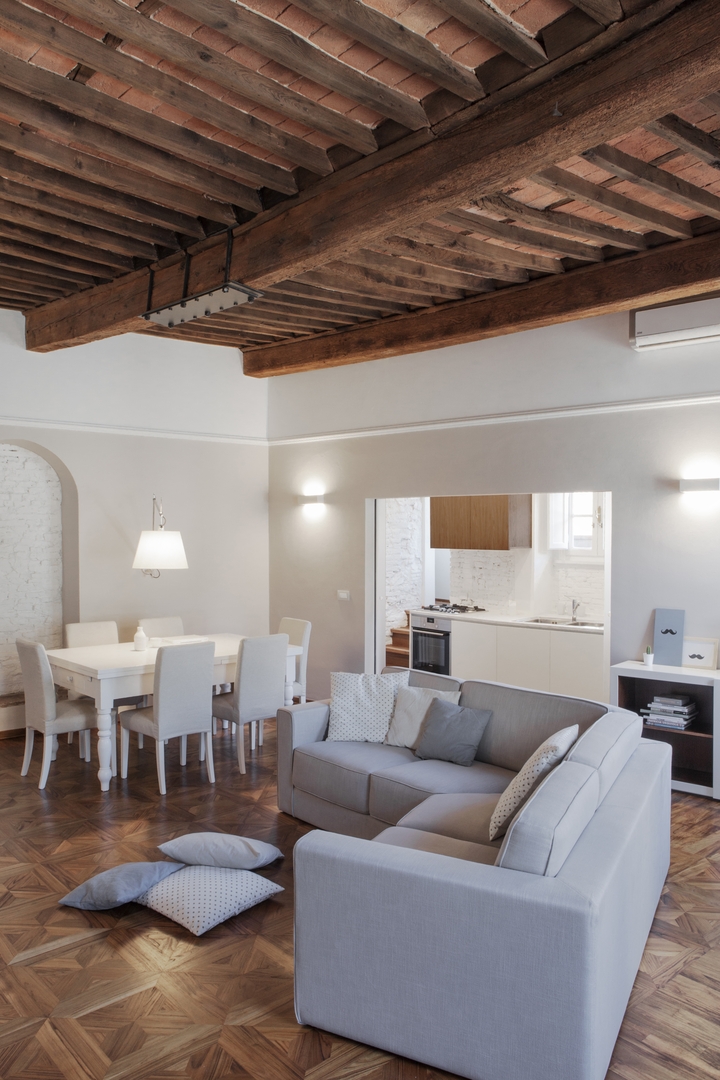 Adjacent to the living area, separated only by a pocket door in frosted glass, l 'cozy kitchen with a rectangular shape, Also dominated by bright, cheerful furnishings and accessories. Here, in lacquered wood cabinets and furniture with oak alternate with surfaces Carrara marble; and to capture the attention, that wall that just will not do you imagine, with its exposed brick industrial allure that return to the area.
And to witness the constant and fruitful dialogue with the past, an old trunk "put forward", Used by the owner's grandfather at the beginning of the twentieth century during the crossings in America. Right next to this "memento" placed in the living room, small steps lead to the sleeping area, consisting of two small bathrooms and a beautiful master bedroom; a true loft with exposed beams on show. In this room, all the furniture were designed by Studiòvo and custom built, with an eye more than ever face the excellence of Made in Italy. So, not surprisingly, also here the choice for lighting solutions that fell on the very Italian by Fontana Arte Fontana and Elica by Martinelli Luce.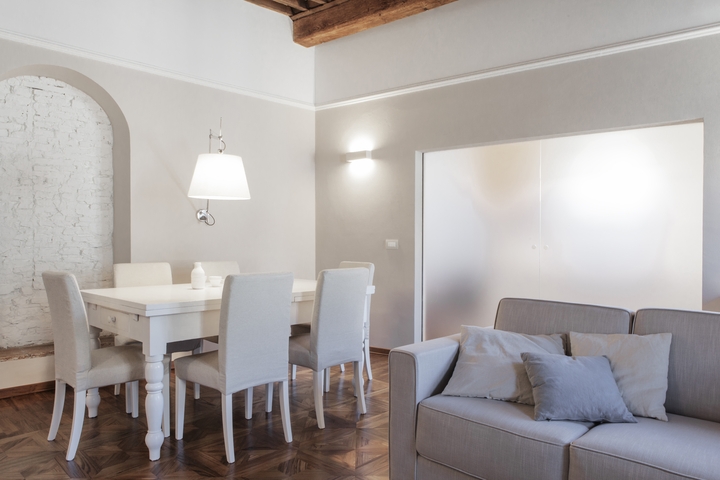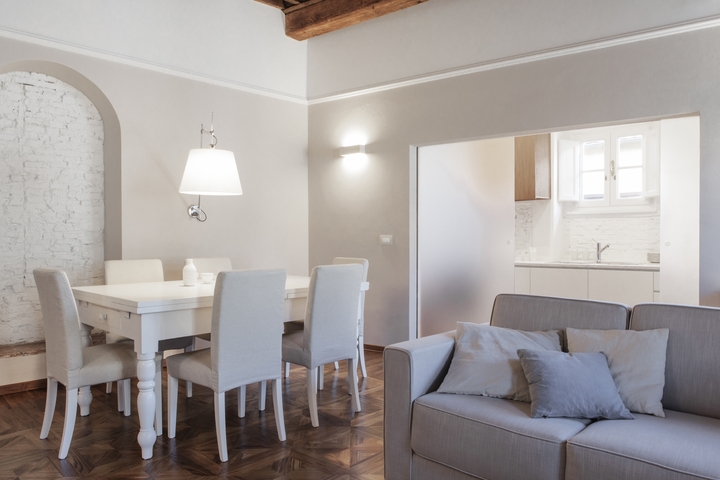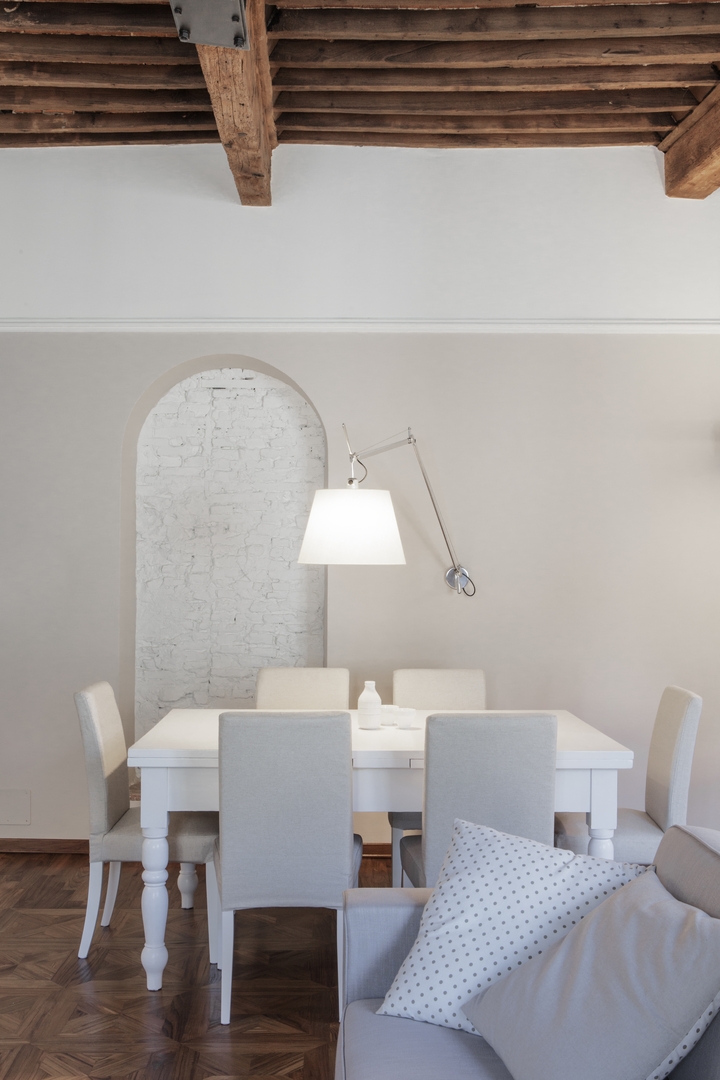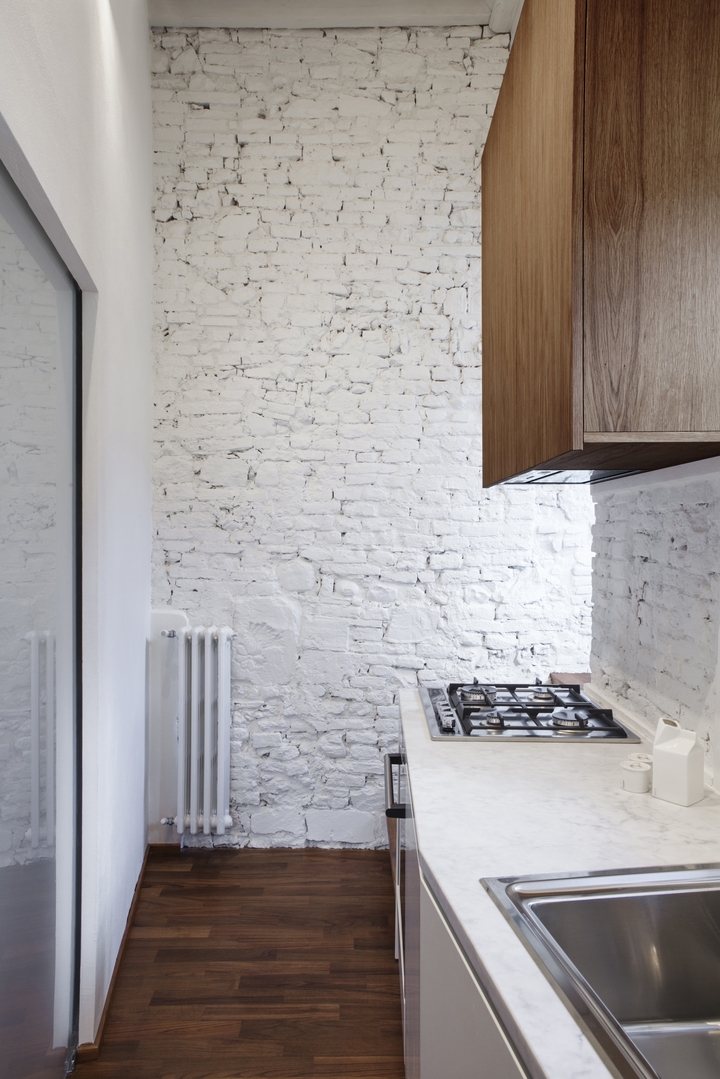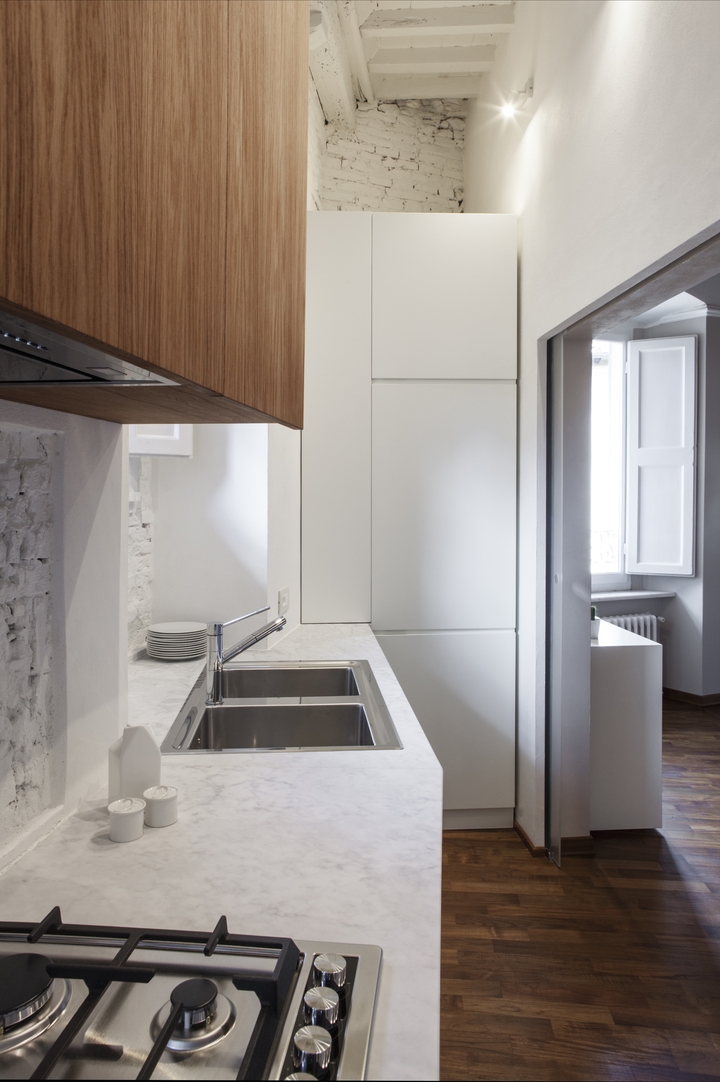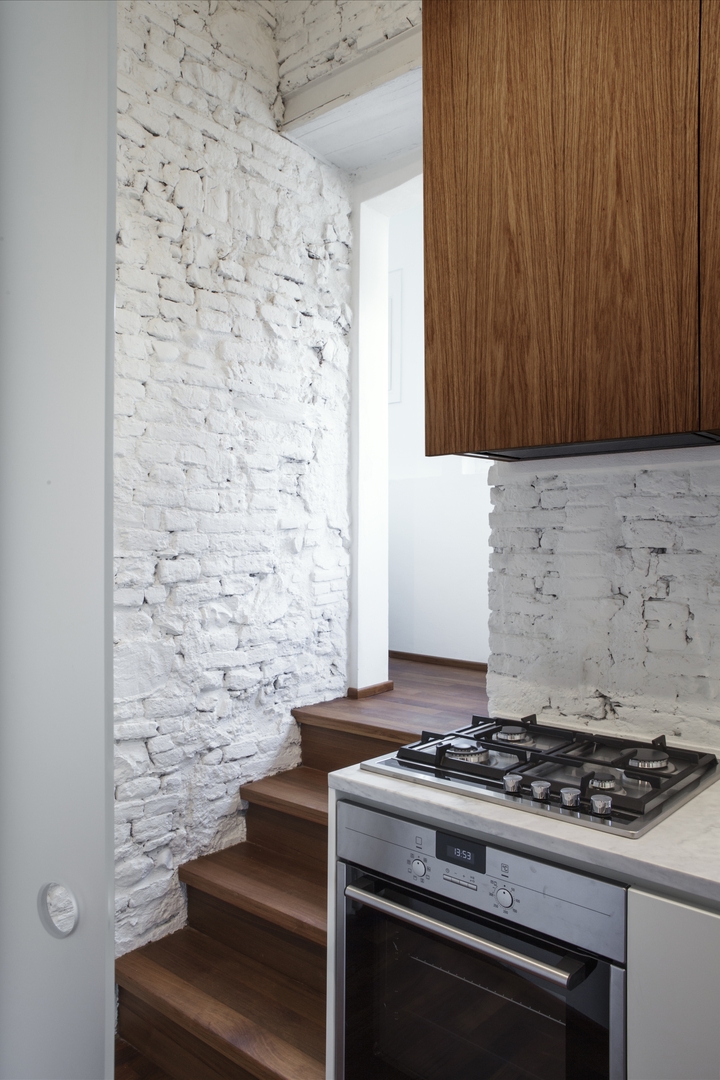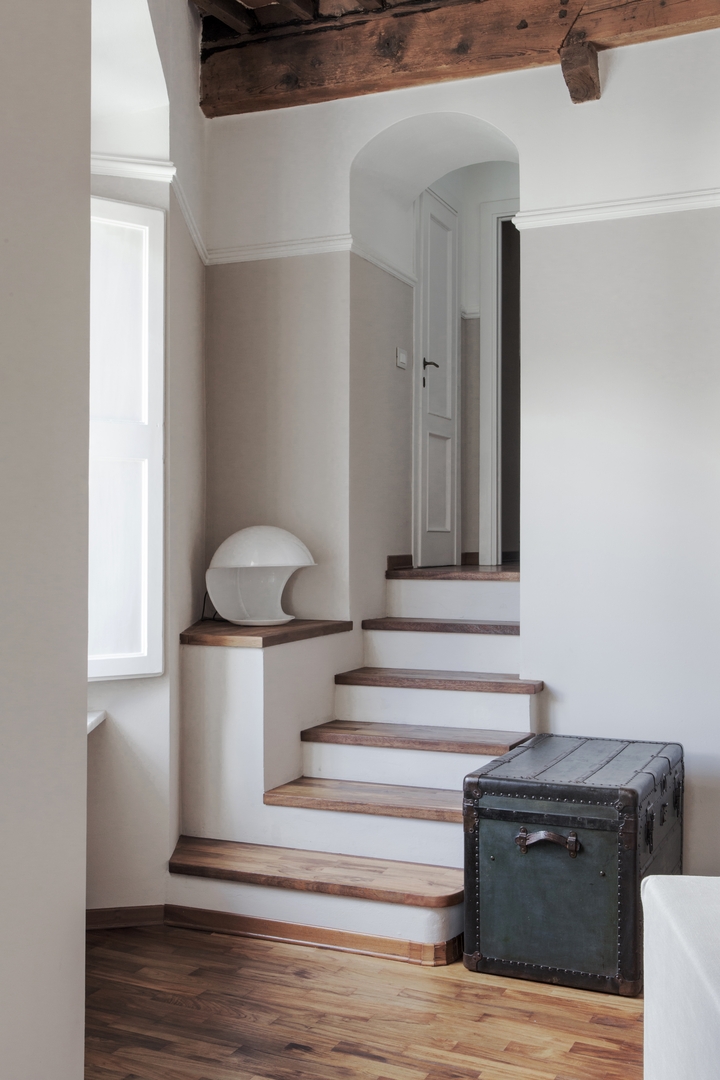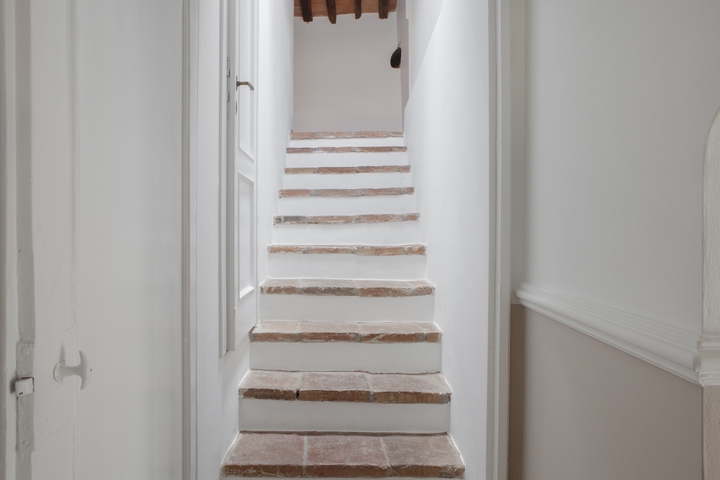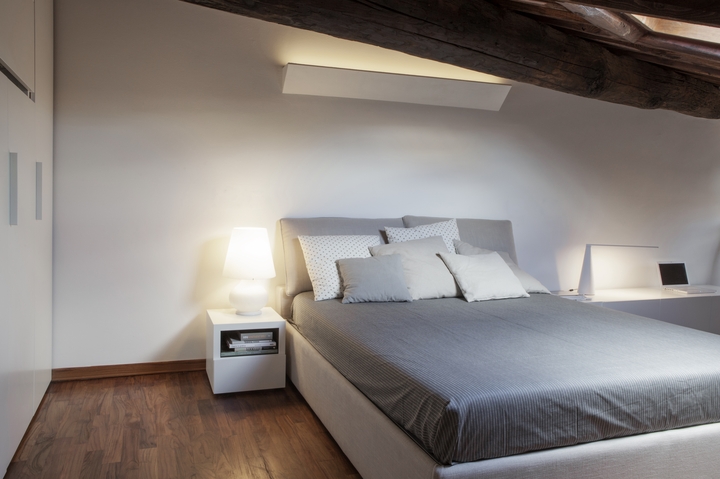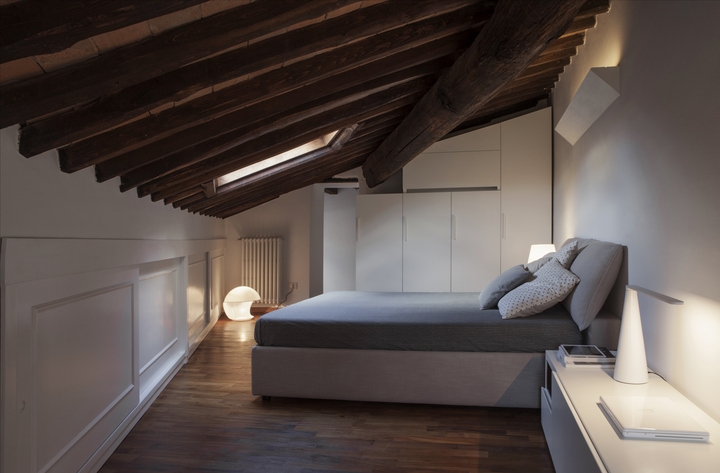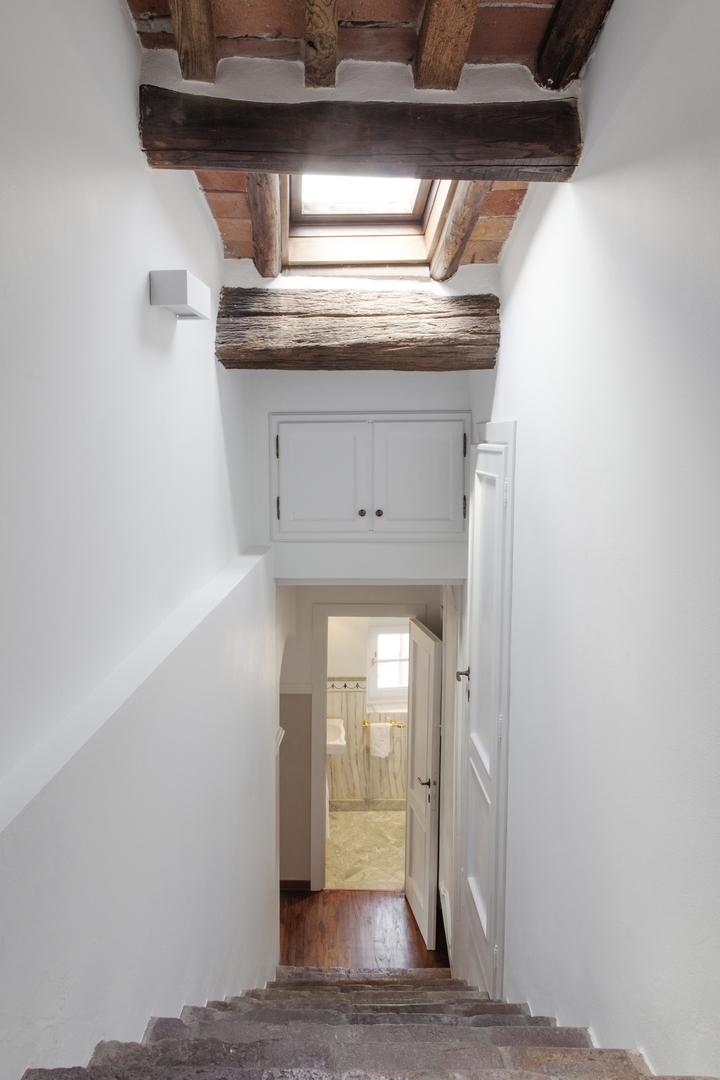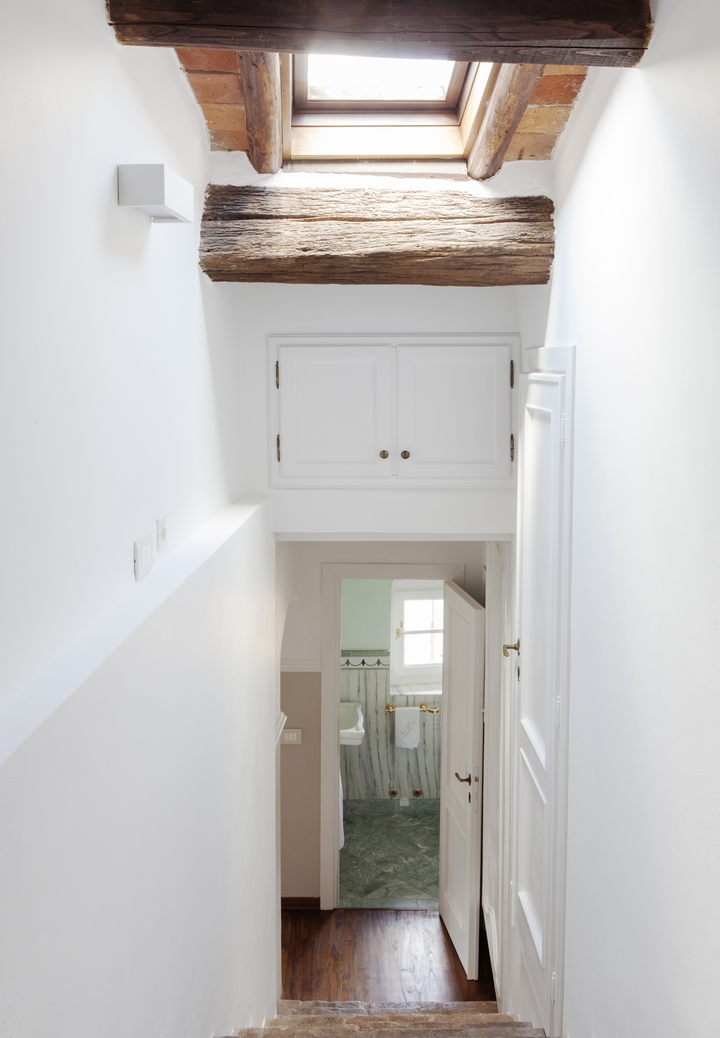 If rightly think are the warm teak floorThe choice of light colors and high-quality furniture combined with a healthy harmony with its origins the strengths of this apartment, just imagine to have a look at the skylight located in the bedroom, or throw open one of the windows of the living room: it is the view of the ancient city with its 100 bell towers and its historic walls to represent the true, "very beautiful."
Photo credit: Giorgio Leone
More information here