Heydar Aliyev Center Zaha Hadid DESIGN OF THE YEAR 2014 it has been modified: 2020-04-23 di
We have always been impressed by the works of Zaha Hadid, After all how can you not love the curved lines and unconventional forms of his accomplishments.
So, it is no surprise that Zaha Hadid was recently awarded the "Design of the Year 2014 ″ from Design Museum in London, for the Heydar Aliyev Center in Baku, Azerbaijan.
The project is not only the first architectural project to win this prestigious award, but Hadid is the first woman to receive it.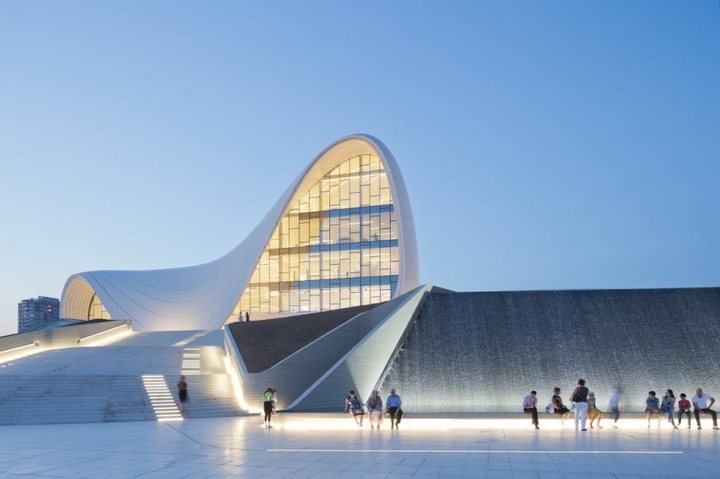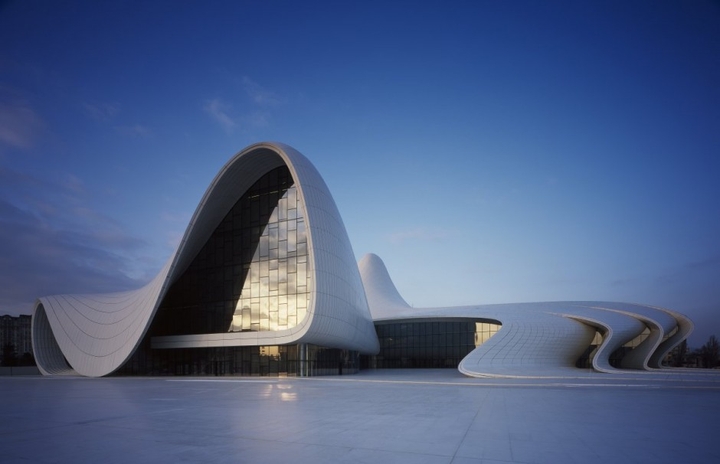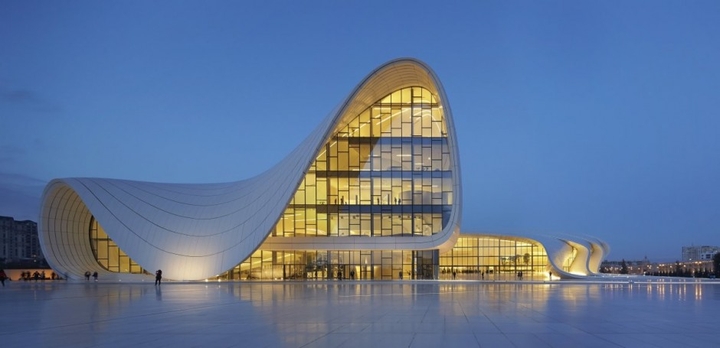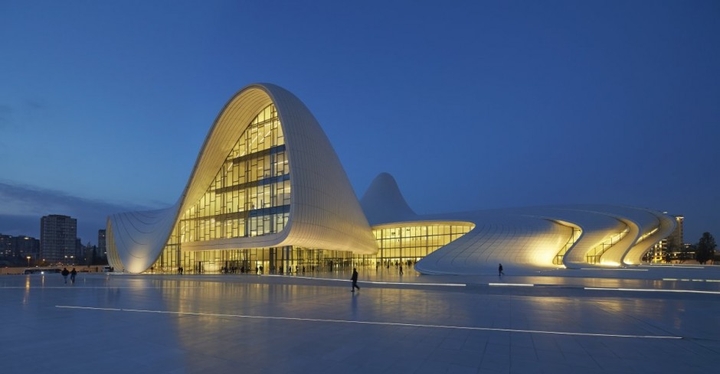 The Heydar Aliyev Center hosts a variety of cultural programs, its design deviates from the rigid and often monumental architecture of the former Soviet Union, which is so prevalent in Baku, aspiring instead to express the sensitivity and diversity of Azerbaijani culture.
The Centre's design establishes a continuous fluid relationship between its surrounding square and the building's interior. The square, like the surface of the ground, accessible to all, rises to envelop an equally public interior and define a sequence of spaces for events inside. Undulations, folds, inflections modify this surface to create an architectural landscape that ensures a series of functions: welcoming, embracing, and directing visitors from all over the center; blurring the conventional differentiation between architecture and landscape, interior and exterior.
Fluidity in architecture is nothing new for this region. The continuous calligraphic scripts and patterns of historical architecture of Islamic origin present from the carpets on the walls, from the walls to the ceilings, to the domes; they establish seamless relationships and blur the distinction between architectural elements and the land in which they live.
The design of the Center refers to this historical meaning of architecture, not through the use of mimicry or by limiting itself to adhering to the iconography of the past, but with a strongly contemporary interpretation.