Gemini Design / Oasis In a Sandstorm> it has been modified: 2012-07-20> di
The interior designers Branimira Ivanova and Desislava Ivanova study Gemini Design Sofia sent us the images of one of their latest work
"We designed a bedroom and a bathroom separated from each other with a fireplace and a glass wall.
The main objective of the spaces is to provide a complete relaxation of the senses - in the bedroom the color of fantasy and spirituality - the purple, while yellow is used for the bathroom making it look that way as an oasis in the desert .
We chose two different types of sinks, a small round sink and wide and one long, that can be used for many purposes. The bathroom is located next to the window with a nice view to the sea, favors quiet conversations, while one is taking a bath, another can enjoy a glass of wine on the sofa enjoying the fireplace. "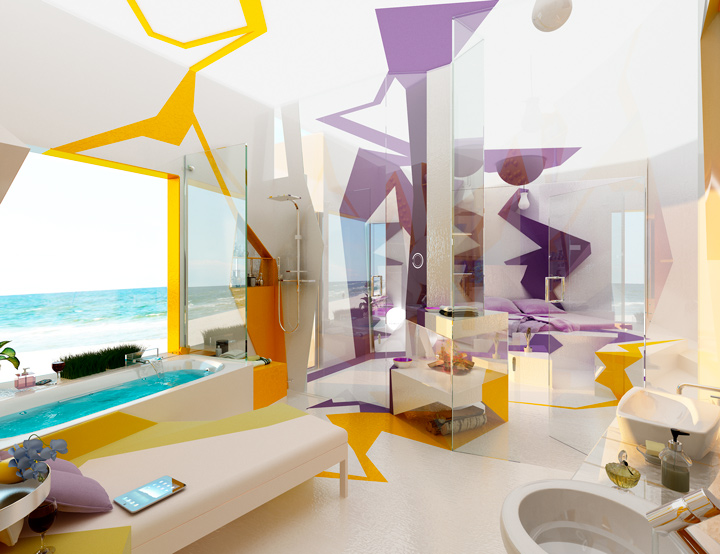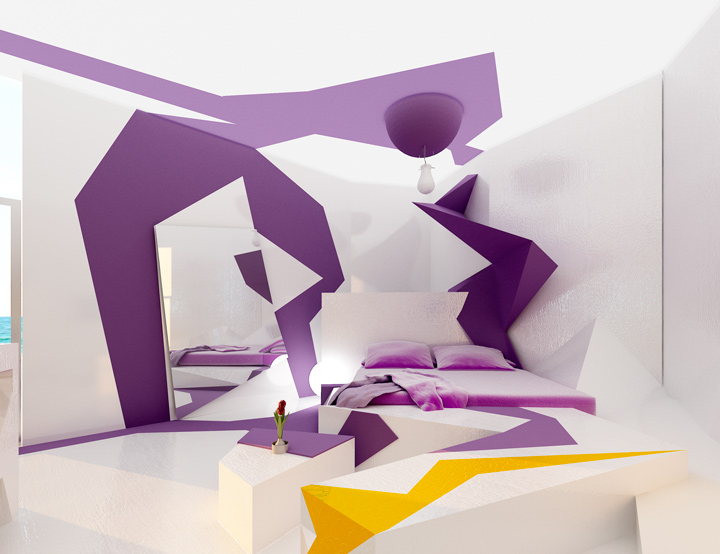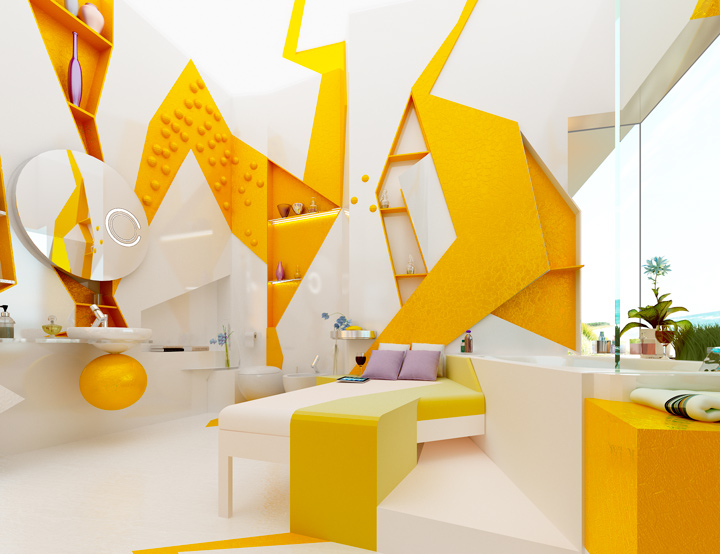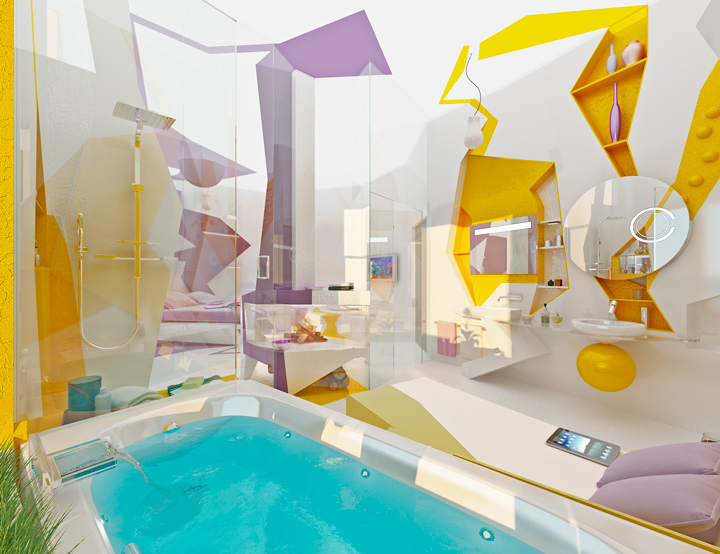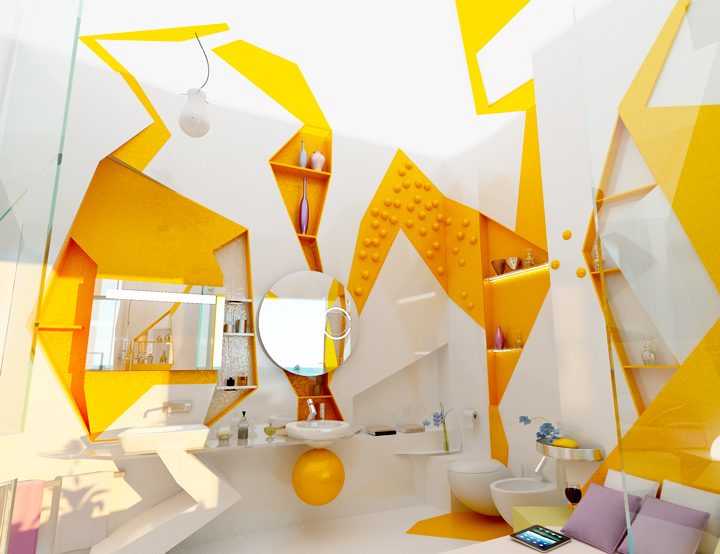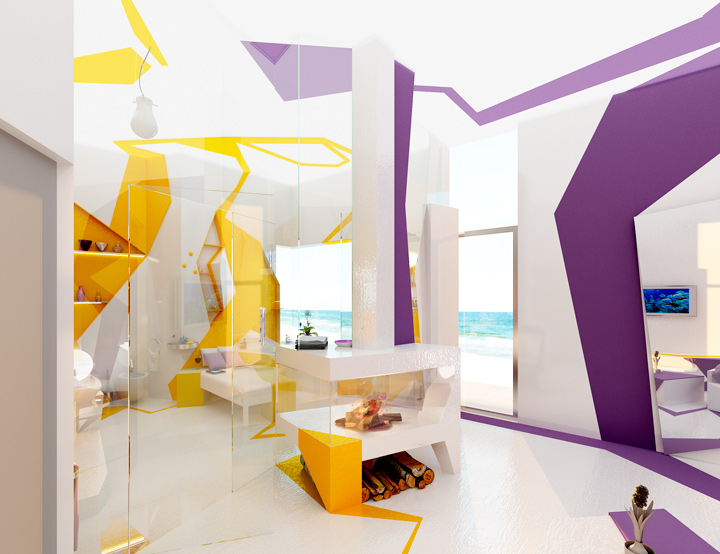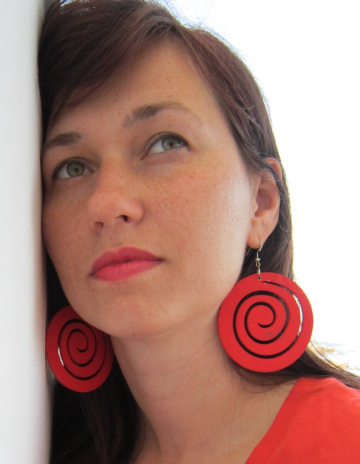 Desislava Ivanova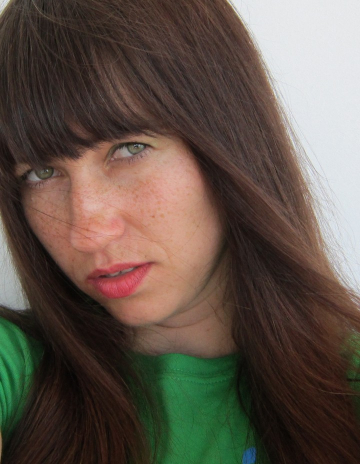 Branimira Ivanova