Festarch Lab / A Terni signed a miracle West8
it has been modified:
2011-05-22
di
The image of the face of the saint of Assisi "emerge" from the floor of one of the main squares of the city thanks to the installation of urban planners and landscapers Dutch West8, Guests of Festarch Lab of Terni.
Among the many events scheduled between the 26 1 May and June as part of Festarch.lab, the festival of architecture born from the encounter between the magazine Abitare and GATR - Young Architects of Terni, stands out for the little originality " miracle "that will author West8, the study of international urban design and landscape architecture founded in 1987 by Adriaan Geuze.
The event is scheduled for Friday May 27, in Piazza San Francesco, one of the major attractions of the city center of Terni, divided in half between the severe forms of the Romanesque church dedicated to the patron saint of Italy and the nightlife that gremisce from ' aperitif time until late at night.
Thanks to the creativity of the Dutch landscape of West8, currently on display at the Maxxi in Rome with the wood suspended textile The Stolen Paradise, the square will literally change the face and you will make an installation scenario imaginative and visionary.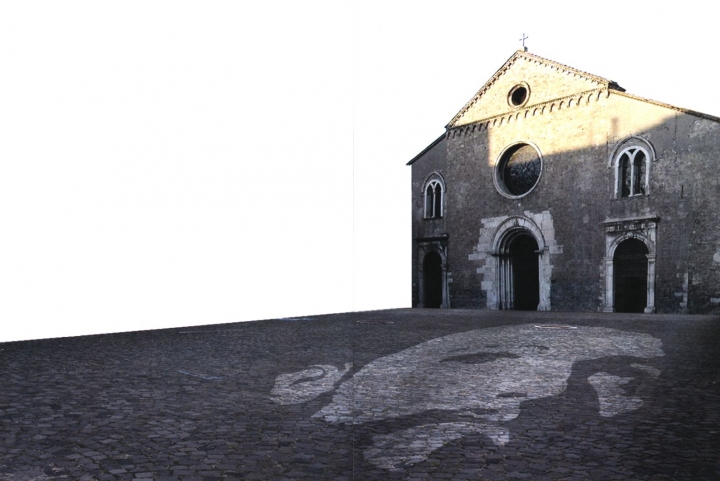 Part of the cobblestones of the pavement will be removed to create a striking impression in negative reproduces the face of St. Francis, it is visible to passers-by that from above.
After the festival, the flooring will be cleaned and restored in the original locations, so that the installation still remains visible for several months until it disappears again.
The project is made possible thanks to the Confederation Building School of Terni and in collaboration with the Italian Embassy of the Netherlands.