Daniel Libeskind at the Biennale of Architecture 2014 with a sculpture in Dekton it has been modified: 2014-06-12 di
Daniel Libeskind participates in the Architecture Biennale 2014 with a sculpture made of DektonMaterial produced by Cosentino Group, a world leader in the production and distribution of innovative surfaces for the world of architecture and design.
The Cosentino Group, for the first time ever participated in the Biennale of Architecture in Venice as a technical sponsor of the Venice Pavilion, which is represented by the sculpture of the architect Daniel Libeskind.
The famous architect has chosen the ultra-compact surface Dekton® by Cosentino for the realization of his work Sonnets in Babylon and that will be exhibited outside the Pavilion Venice.
The sculpture welcomes visitors at the entrance to the Pavilion - located in the Giardini della Biennale di Venezia - with its 5,5 meters high and an inclined axis shape, externally covered with the ultra-compact material Dekton by Cosentino. The geometry of the shape is in fact linked to the development of the axis as a fundamental element in the architectural design. A technical feature that Libeskind has declined in all his most important projects, starting with Micromegas, continuing with Chamberworks, and now in Sonnets in Babylon. This sculptural "X" realization serves as a starting point - the virtual origin of a line that passes through Sonnets to hook up exploding worlds.
This spectacular "X" in Dekton® by Cosentino was conceived as a ventilated façade that envelops the entire work, using the "Rediwa CAT 1" system of the Wandegar company. The sculpture consists of 65m² of panel cladding and 15m² of flooring, with over 50 ultra-compact surface slabs of different sizes - the largest measuring 2,55m x 1,40m -, with a thickness of 12mm. The paneling and flooring are in the same color, Keranium, characterized by an industrial aesthetic.
Francisco Martinez-Cosentino, Cosentino Group Chairman, said: "It 'a great honor for the Cosentino Group to participate in the Biennale of Architecture in Venice as a sponsor of the Venice Pavilion. The spectacular sculpture, designed by Daniel Libeskind and manufactured with the surface Dekton®, demonstrates our commitment to architecture expressed at the highest levels. "
The Cosentino Group will be present at the Biennale of Architecture not only with the work of architect Daniel Libeskind to Venice Pavilion, but also with an installation in the heart of the city, Palazzo Bembo, building from 15 century overlooking the Canal Great.
In cooperation with the firm Opta Architects, Cosentino will exhibit in Palazzo Bembo project THREE TIMES THREE, characterized by Dekton formats in different sizes thick 8mm color Kadum, enclosing innovation of the project and of the Biennale of Architecture . The research process, which ended in the work of architecture, it seems so materialize in this revolutionary surface exposed to the public.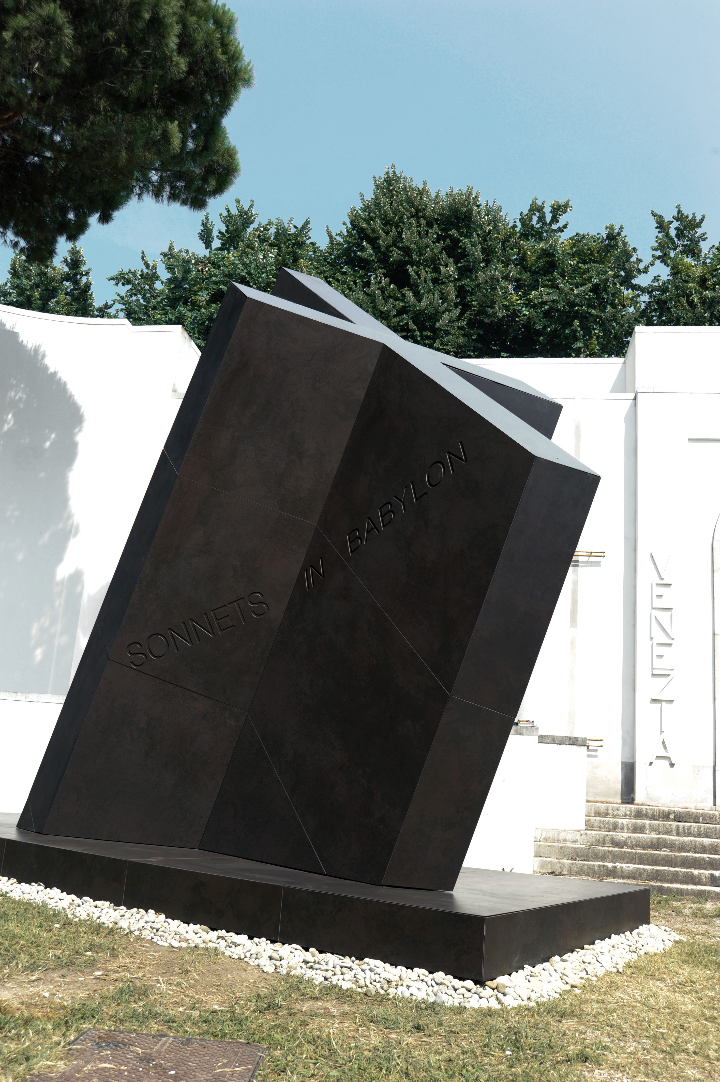 More information about: www.dekton.com