CVDB arquitectos / Music and Dance School, Coimbra
it has been modified:
2015-09-28
di
The project sent to us by CVDB for the Music and Dance School of Coimbra ranked second in an international competition in 2005.
"Architecture is like petrified music" Johann Wolfgang von Goethe.
The building is a monolith carved in hardened concrete dark ash that draws a musical score, which are inscribed the different notes, sounds and silences, gaps and openings.
The voids allow the Academy of Music to open its multiple spaces to the city.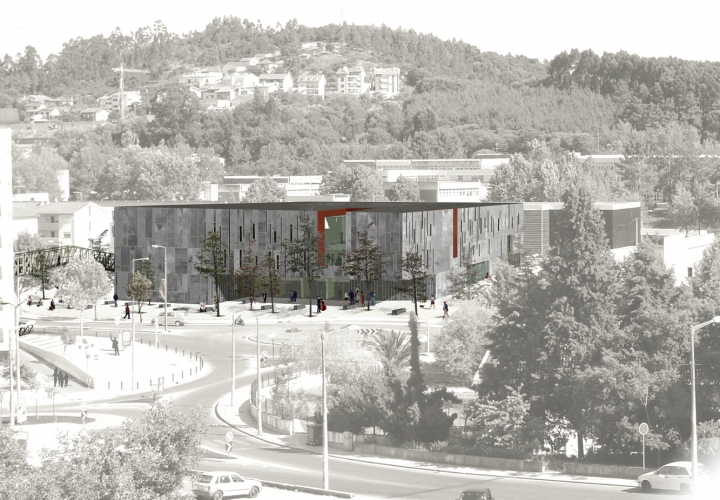 The Music Academy will provide its community of a great diversity of musical experiences and, at the same time, interaction with the city and will offer a wide range of events. The building will house different types of users, the public and the musicians and students who have different needs and different rhythms in their way of living structure. The school is proposed as a flexible and able to adapt to the wishes and needs of the program, to achieve multiple objectives, according to the specific nature of the activities of the Academy of Music.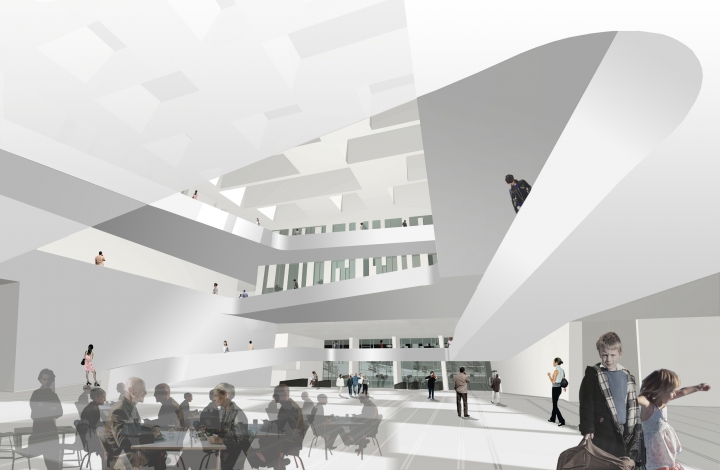 The project materializes and builds a program and a space dedicated to teaching and learning of music and dance, then working as in an open field where the different geographies music and sound interact. The auditorium and cultural spaces that have a more direct relationship with the city are on the ground floor. At the center, a square inside which functions as a forum, the heart of the school, where all kinds of events can take place. Within this space, a spiral ramp carved is the element that leads us to all other areas of the project.