Conversion of a warehouse into a private residence in Sydney
it has been modified:
2015-08-13
di
The architectural firm Allen Jack + Cottier Australian, designed the conversion of a warehouse of two floors in the city center of Sydney in a private residence, with a white shell sculpture concealing a master bedroom suite.
The sections of the building have been radically changed to allow entry of natural light and spatially connect the two levels, incorporating 4 bedrooms, a large kitchen with professional, music room, a swimming pool and terrace.
The client of Allen Jack + Cottier had long sought a warehouse in the city, unlike many aspiring home owners in Sydney, the customer was not from a haunted house with views of the harbor or the sea.
Rather, he wanted to create a kingdom inside, suitable to his interests in music, and visits friends.
Inner City Warehouse, this is the name of the magazine, started life as a place of food production in 1900, and was later used as a furniture factory.
The most interesting inclusion in the warehouse is the shell for the bedroom on the first floor. This is the owner's private suite, which fits like a sculpture in the main living space, with its internal volumes fluctuating between the roof trusses.
The shape foreign to the orthogonal geometry of the old warehouse creates new spaces but does not diminish the sense of space in the warehouse. The structure is self-supporting glass fiber reinforced, rests on the floor like a piece of furniture although quite large and heavy.
The shell contains a bedroom with a large bed built into the shell, a closet and a bathroom. Its walls are all sprayed with white resin, the floor is tiled large leather and the bathroom floor is made of teak wood.
Even the outside of the shell is white resin, which reflects light that changes from day to night, the illuminated base led by the shell makes it look like floating above the floor. The white surface is used as a screen for the projected images during events.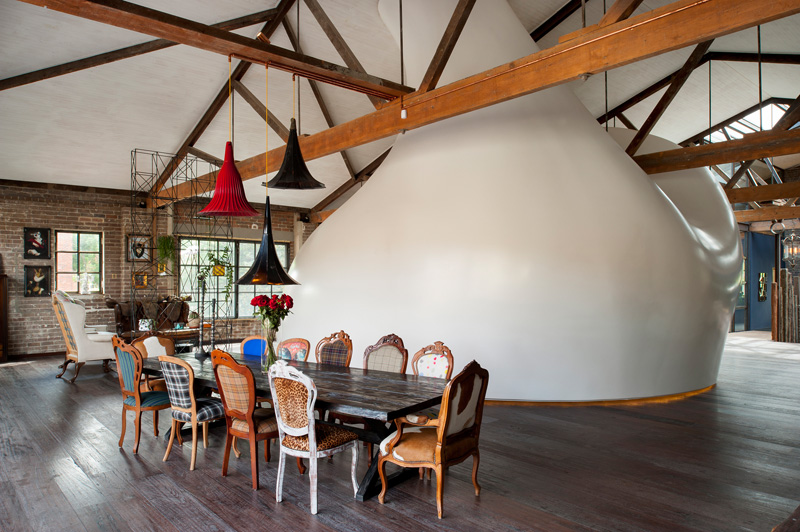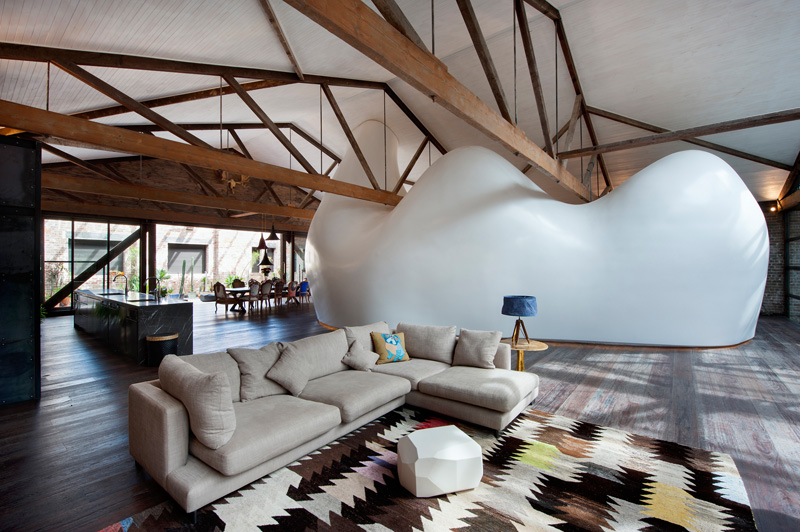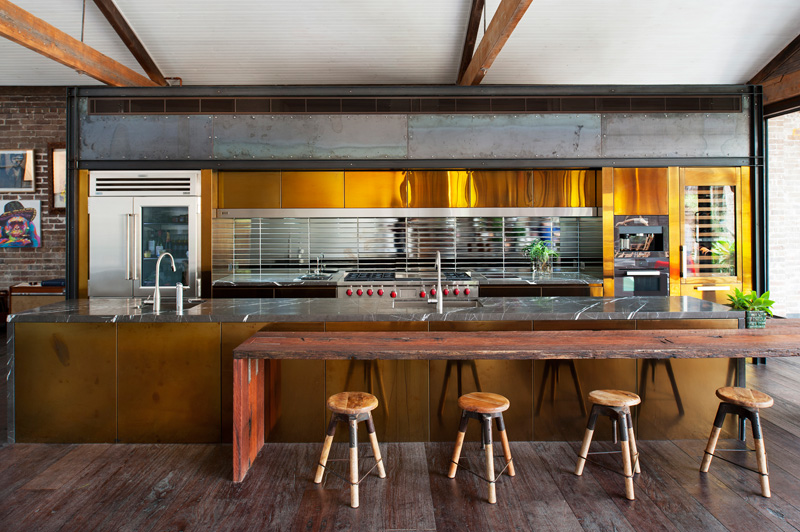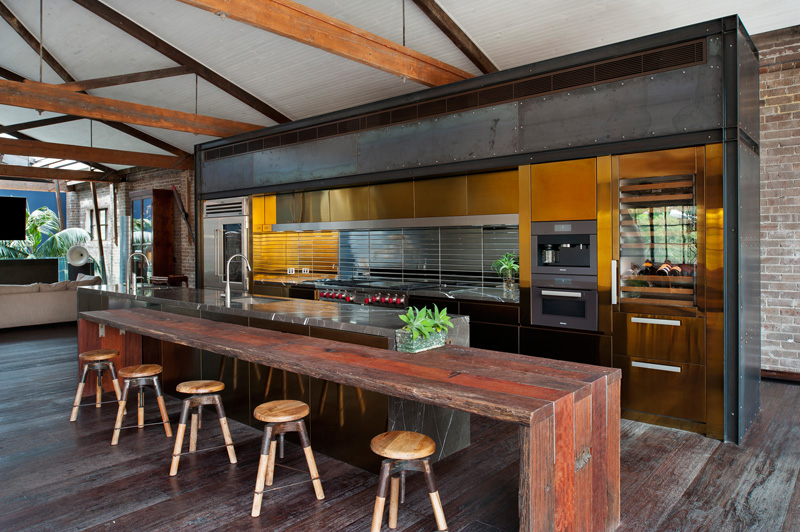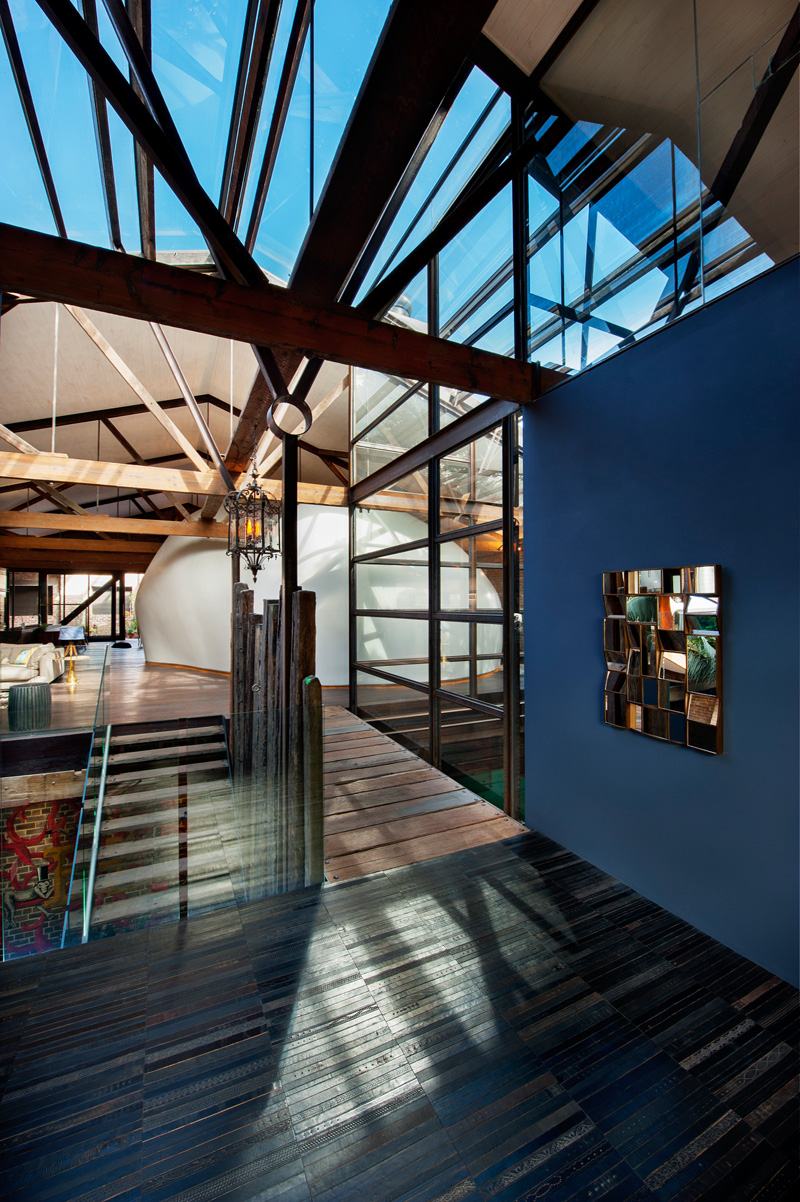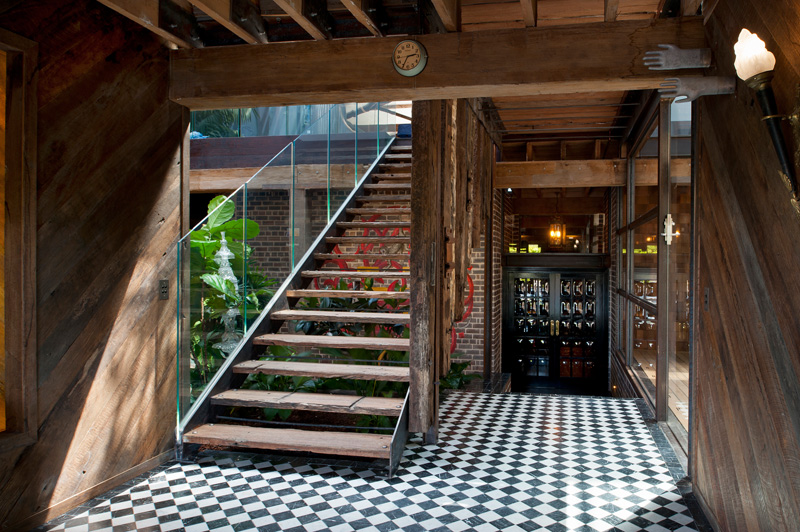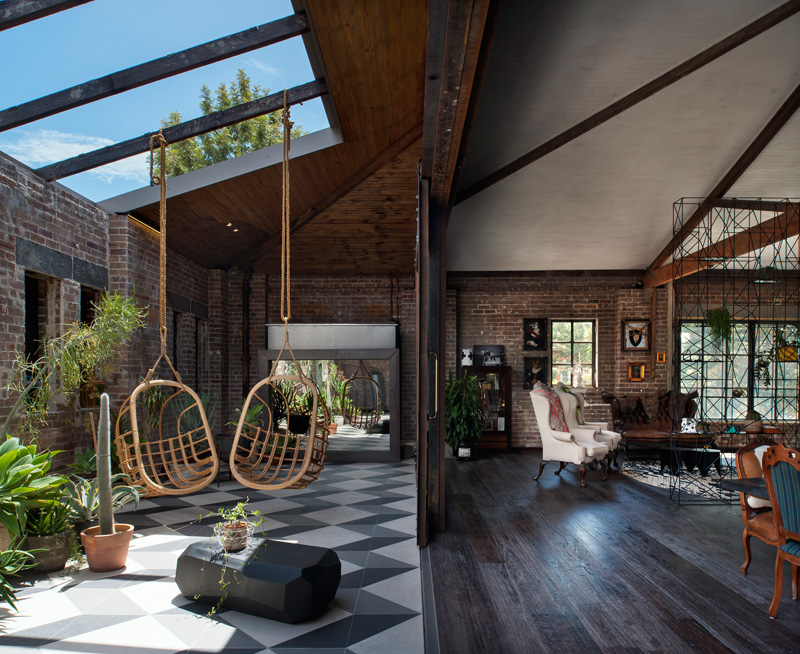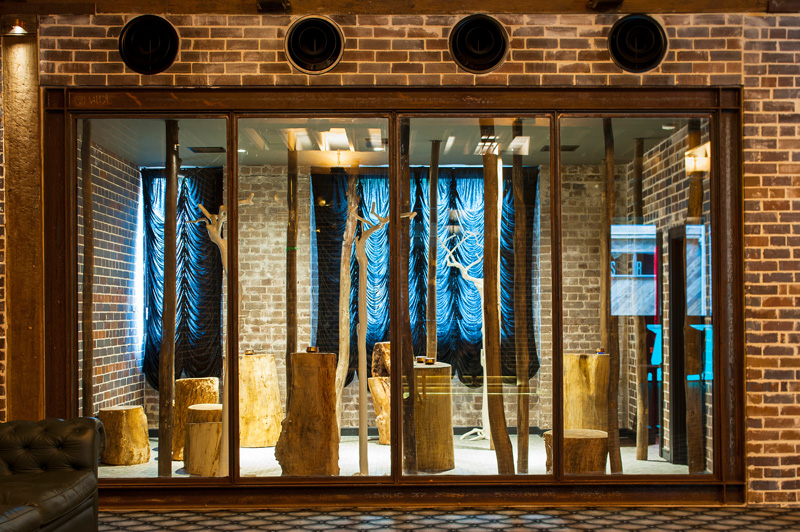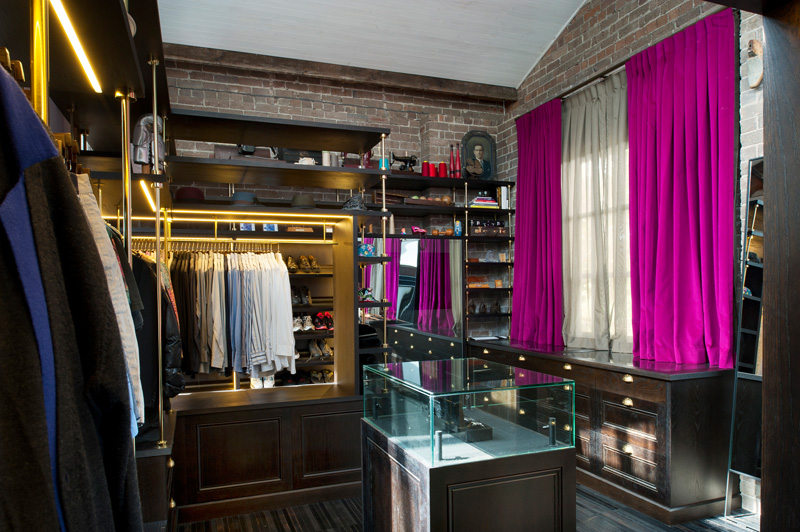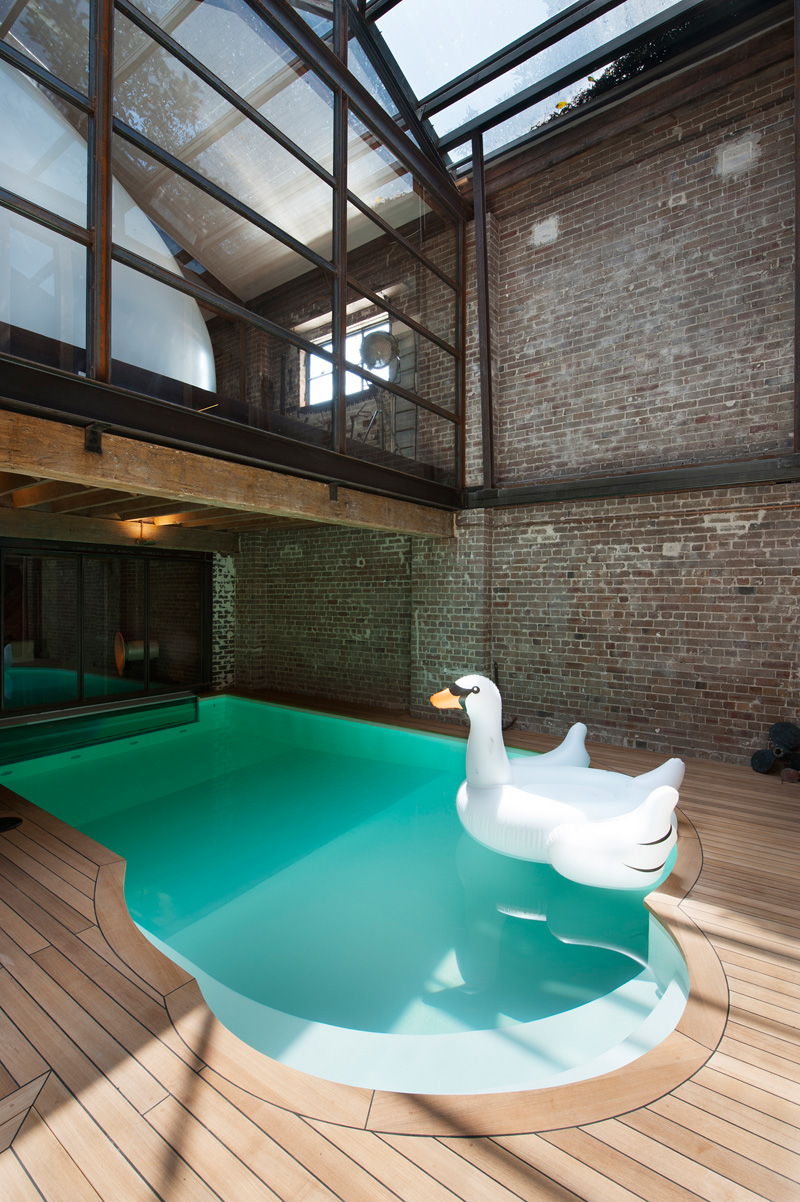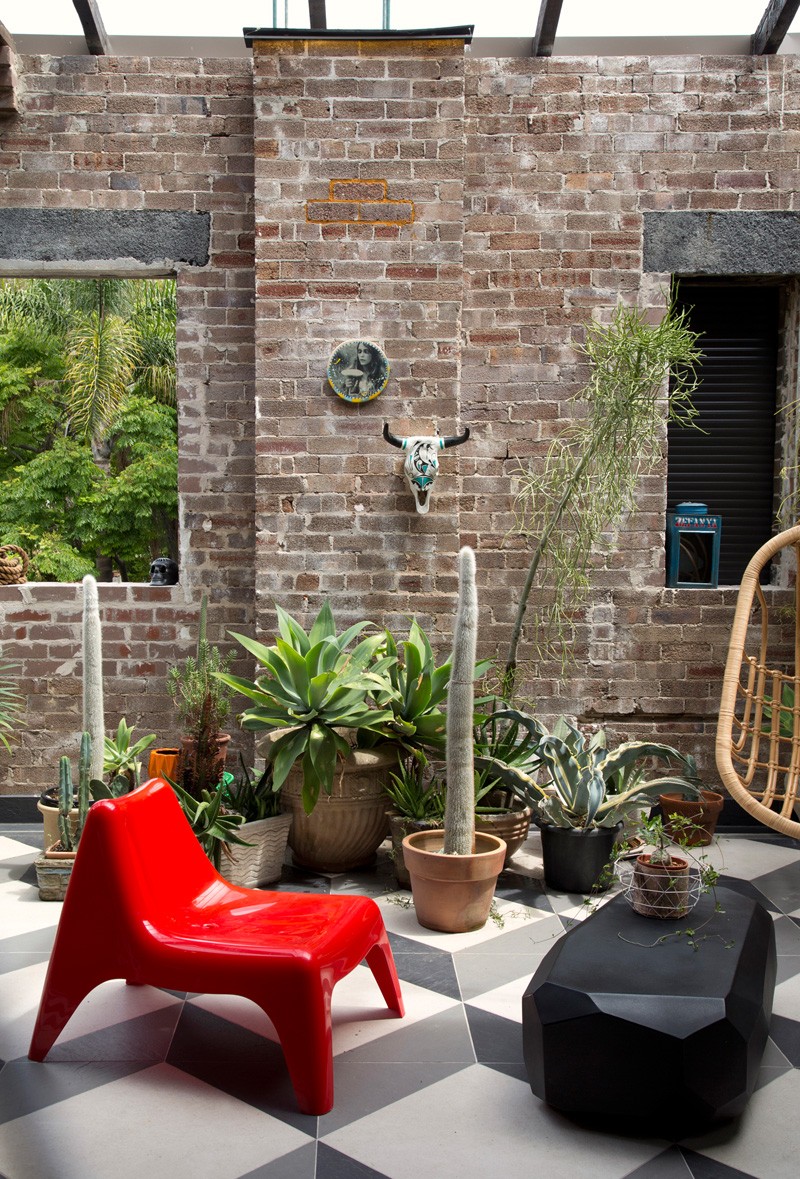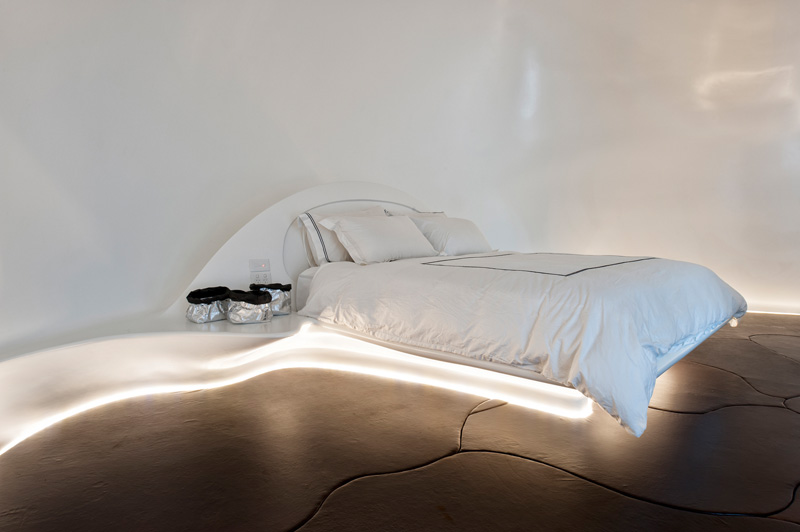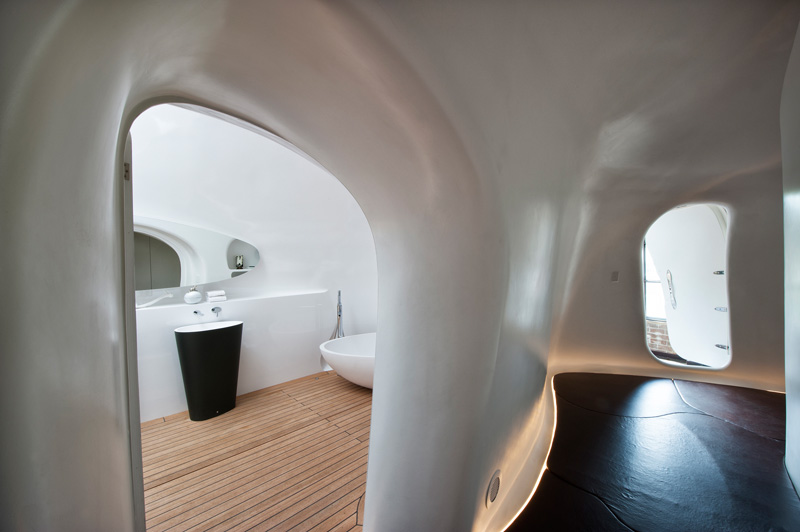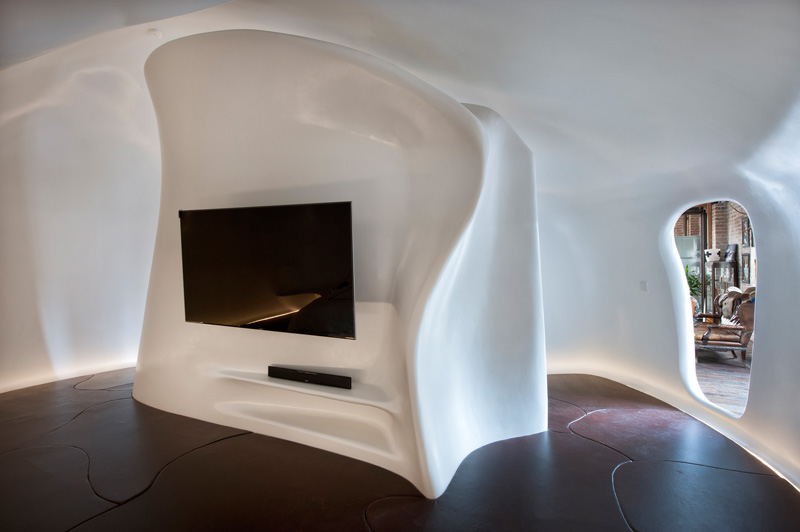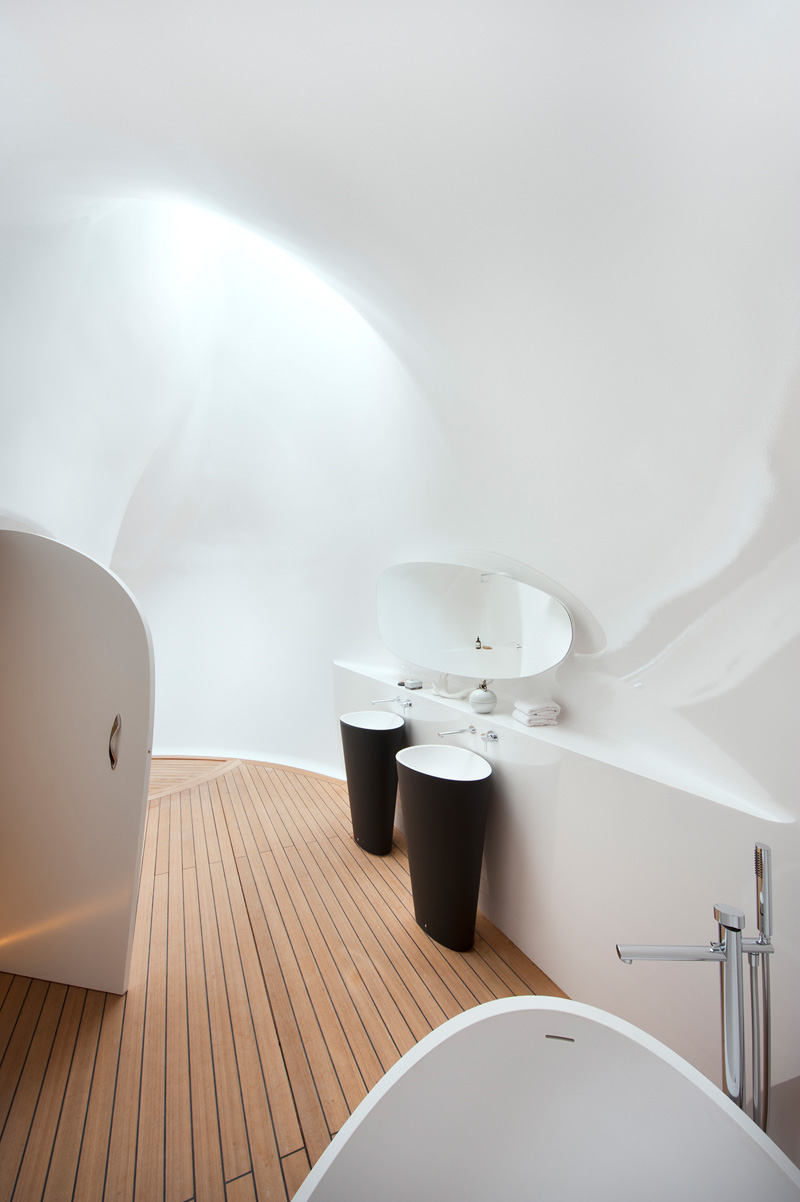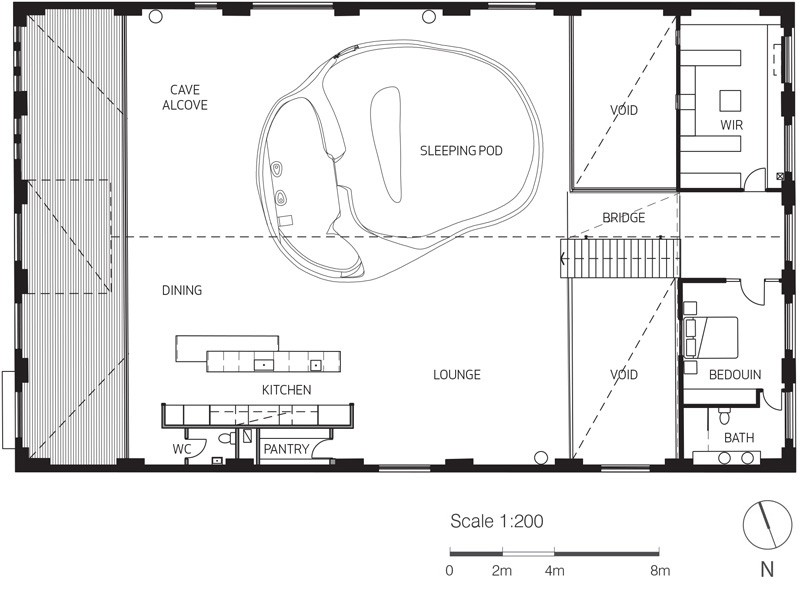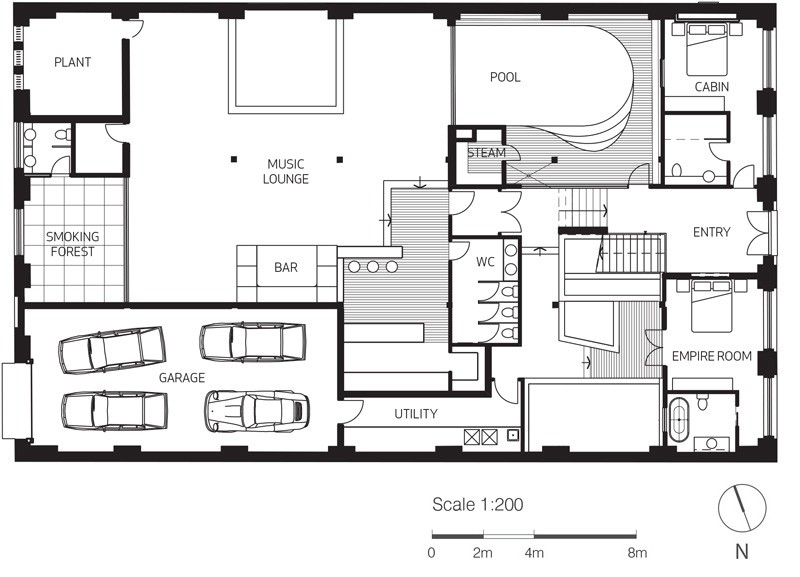 Photo Credit: Castle + Beatty