Ideas competition in Argentina Mendoza Art District it has been modified: 2013-05-06 di
Mendoza Art District (MAD) it's a ideas competition of architecture and crowd design to build the first phase of an iconic project in Mendoza, Argentina, the 8th wine capital of the world.
This project represents a promise capable of establishing itself as an icon of a place and of artistic expression in communion with the surrounding environment.
Our mission is to build a resort complex in which every person in search of food, shelter and / or experience wine is the protagonist, And where each component offers unforgettable experiences that evoke pleasant sensations, feelings and thoughts.
MAD starts with a competition of ideas using the model of crowdsourcing for participation open to the global community of architects, designers, artists and other professionals. They will all be called to work together in a process of collective creation.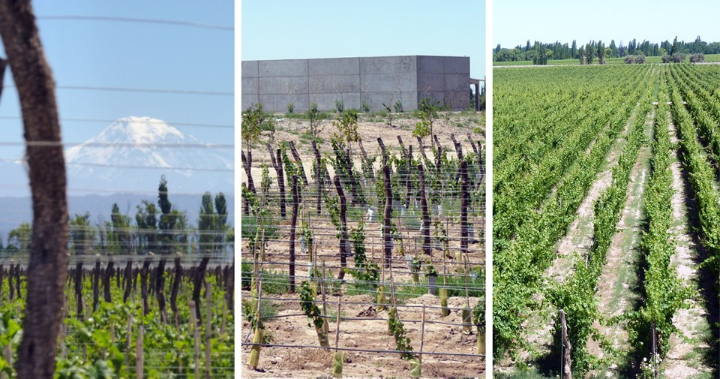 Participants are required to present three architectural projects: the restaurant, the meeting place, and a work of art in accordance with the terms and conditions of the competition. The competition has two phases.
Awards
Phase 1: US $ 1000 to each finalist. The jury will present 10 (ten) honorable mentions.
Phase 2: US $ 15.000 to winning project (restaurant and meeting place) If the jury select 2 (two) different proposals, 10.000 dollars will be awarded to each of them.
Contest Dates
Registration and deadline (USD 100.00): 16 Maggio 2013
Presentation - phase 1 and Registration closing date: 15 July 2013
Announcement of finalists: August 1 2013
Presentation - phase 2: 1 September 2013
Announcement of the winner (s): 17 September 2013
For more information see: http://madmendoza.com/
MAD on Twitter: madmendozacom
MAD on Facebook: facebook.com / madmendozacom
Other: info@madmendoza.com
Билл, я что-то собирался тебе сказать.
Сидя в застрявшем лифте или на островке "Власть оружия"Рядом с автострадой, мы можем тиранить себя, а можем проверить на прочность свои сильные и слабые стороны и, возможно, примириться с некоторыми аспектами своего характера, на которые обычно закрывали глаза.
Так я объяснил себе свое поведение, хотя на самом деле мною двигало примитивное стремление бежать.
Перемещаясь в след за Полем, я обнаружил, что путешествие способствовало моему расширению, я разрастался в размерах, охватывая все больше территории.
Прерванное "Радуга для друга"веселье и ночные забавы возродились с прежней силой.
Рубцы на его лбу и губах отблескивали, как лезвия сабель.