House "monolithic" metal in the desert, Steven Holl
it has been modified:
2010-11-19
di
As a metal monolith buried in the sand, this building has been created to be as solid as a rock, between the desert winds, a bastion, psychological against the harsh elements of its environment desert.
E 'was "imagined as the tip of the iceberg with a mass much larger under" architect Steven Holl, Studied with modeling 3D digital technologies and prefabrication. The pieces were transported and mounted in rugged and remote locations in New Mexico.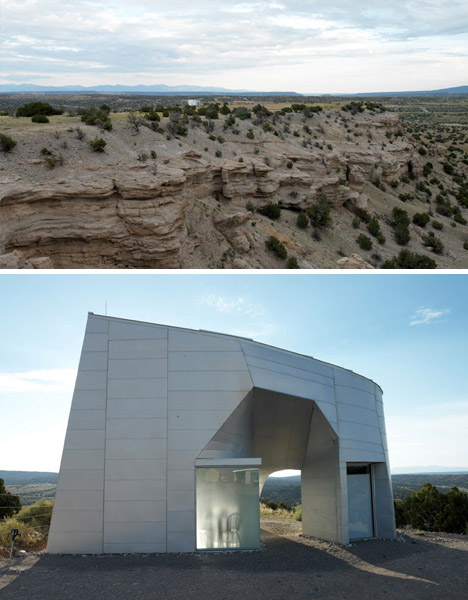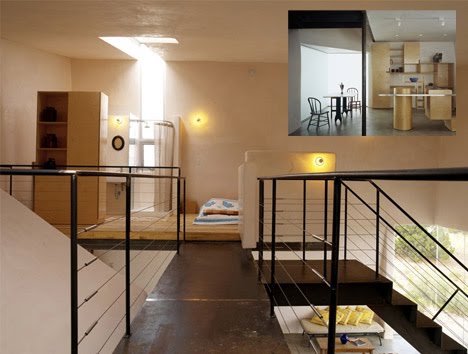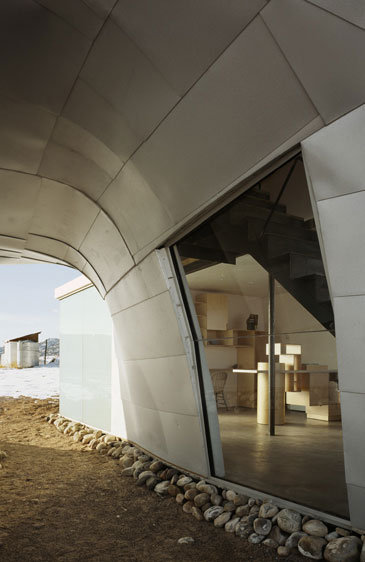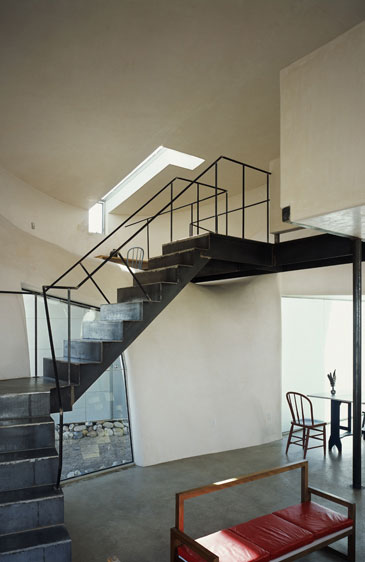 The strategies of interior design are a bit 'more conventional, white walls and ceilings, metal bridges modern and comfortable furniture. Still, the places where it connects the outside with the inside (doors and windows) are strange and exciting frontiers.
Aptly named the Turbulence House, the structure looks like a natural formation that has shifted over time along with the geological change of the region - covering curved aluminum looks worn by the wind and the windows appear as cracks in its surface.
via: be0range