BurBaCa burger bar, interior design by David Coluzzi
it has been modified:
2015-01-09
di
A warm atmosphere where the elements are combined together in harmony, the draft Davide Coluzzi Architect made for BurBaCa, a burger bar with the distinction of serving healthy food and quality with recipes USA
The authenticity of the dishes was of inspiration to the project fact all the elements that make up the architecture are made by hand with natural materials.
The restaurant is long and obtaining the services of a kitchen side band to make the best stained glass windows on two opposite sides, there is a continuity between inside and outside of the project.
The core of the project is the bank that generates a horizontal line on the perimeter of the room, the wood paneling is intertwined with elegantly decorated ceramics. The kitchen is connected to the room with a hatch on the back of the bench to facilitate the service.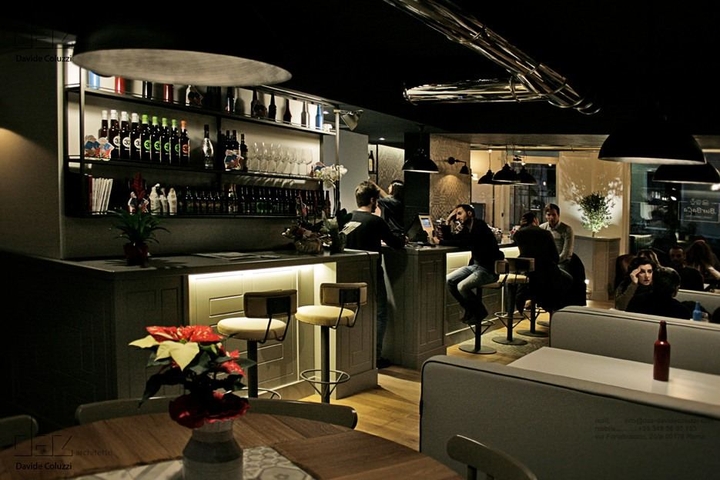 The atmosphere is warm and welcoming thanks to the oak parquet natural and lacquered wood paneling, everything is enhanced by decorative ceramics that make up a gap that divides the room into two rooms, this to eliminate the tunnel effect, to give more spaciousness and also to define two different environments day / night.
All the furnishings, have also been designed by the architect David Coluzzi DAZ studio. The table has a metal base which supports a bent round top wood covered with parquet and tiles.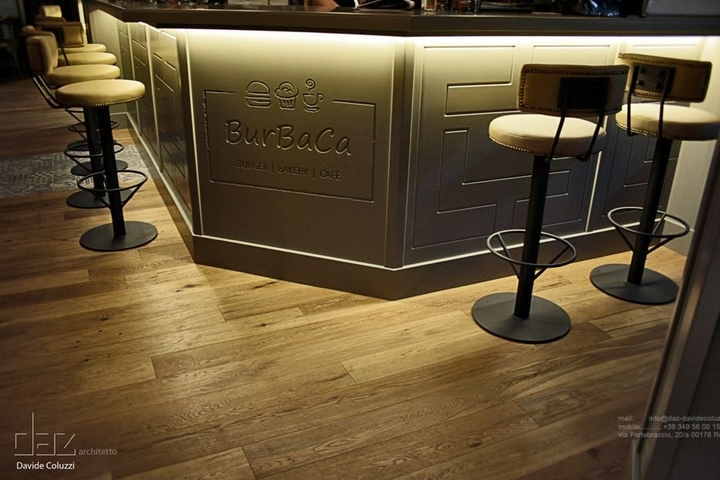 The stools have a retro design and are made entirely of metal covered in faux leather, are characterized by comfortable backrest to allow the consummation of the room even to the bench.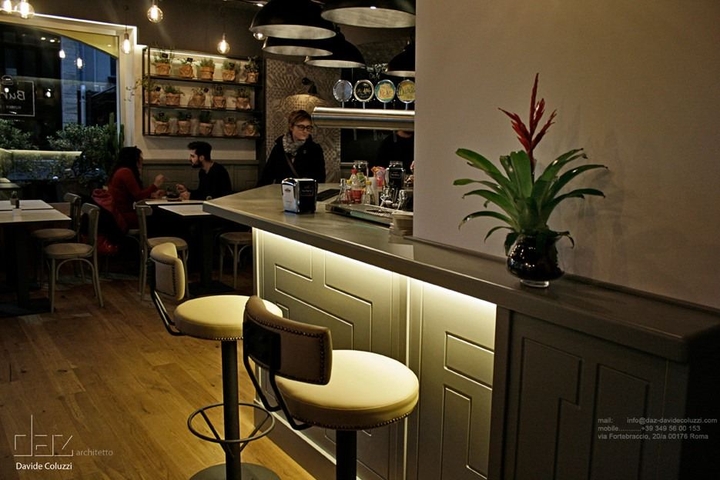 The padded benches have a basic yet are entirely created by hand. The lamps were chosen with the intention to give an industrial touch that is highlighted by the design of the ventilation system in view of polished steel.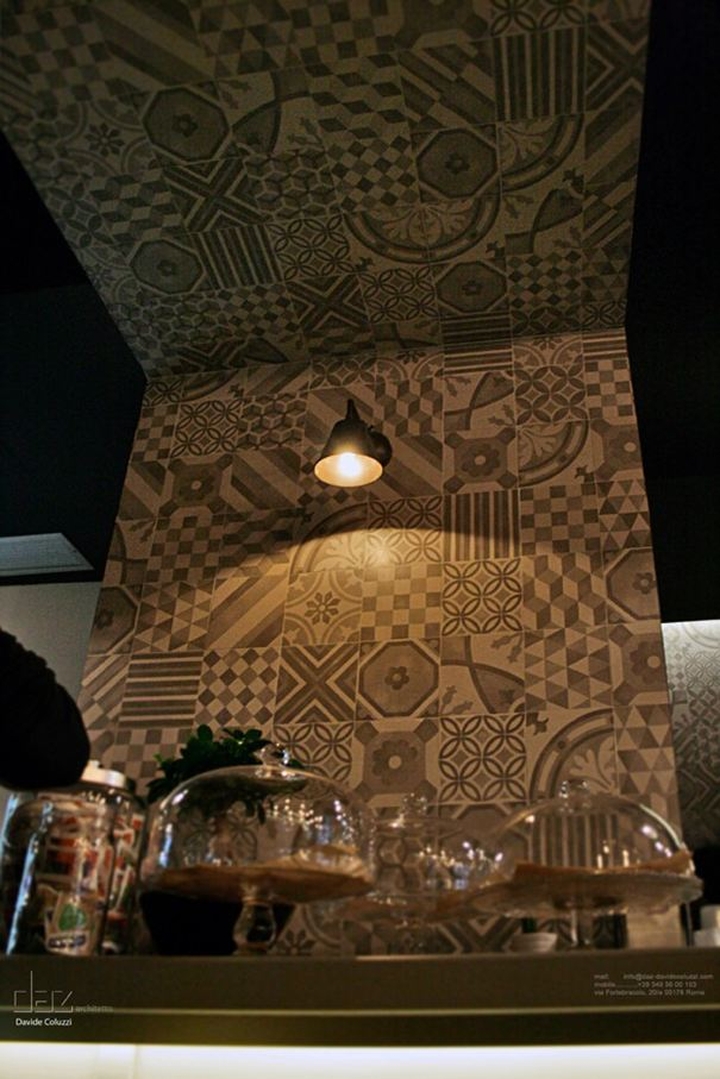 The ventilation system is designed so as to serve the entire room with air conditioning and through a heat exchanger does not lose the temperature acquired in various parts of air.
The project realized enhances the existing architecture of the historic city of Potenza and gives a visual and perceptual continuity between inside and outside, large windows give rise to a small vertical garden with aromatic plants and an olive tree planted at the entrance .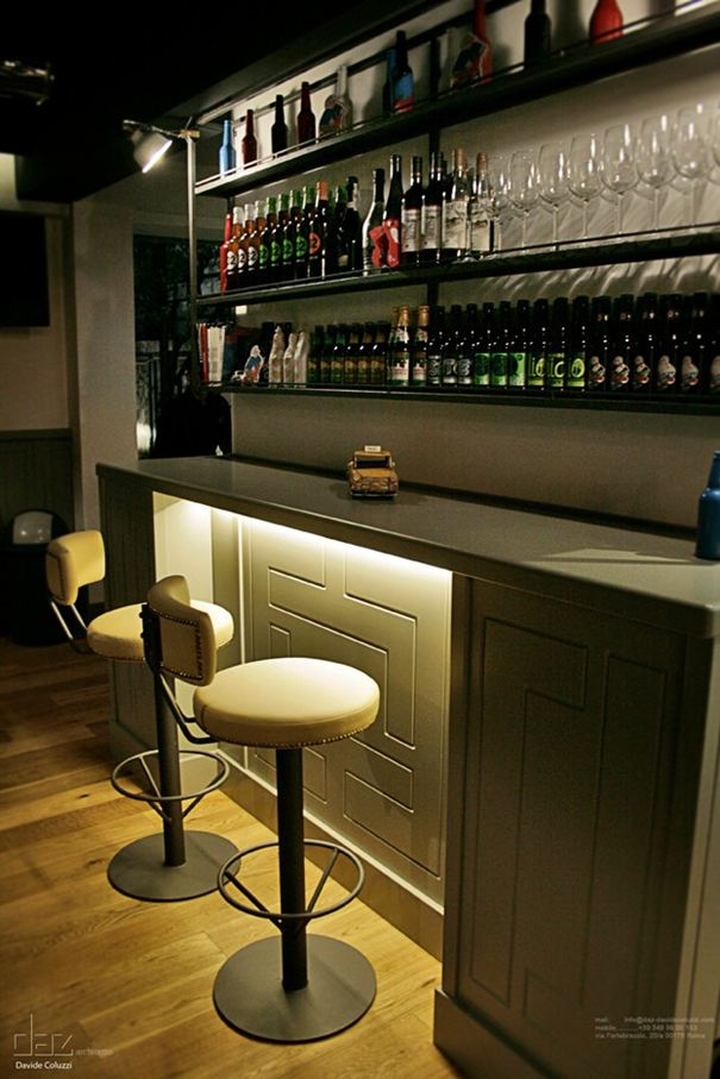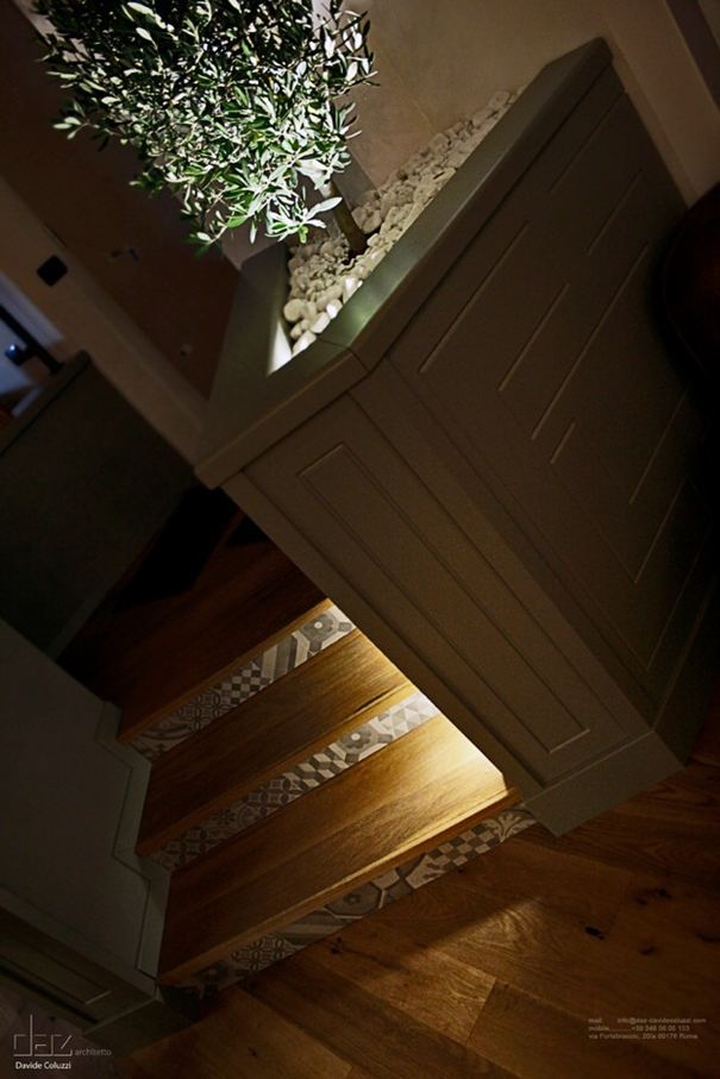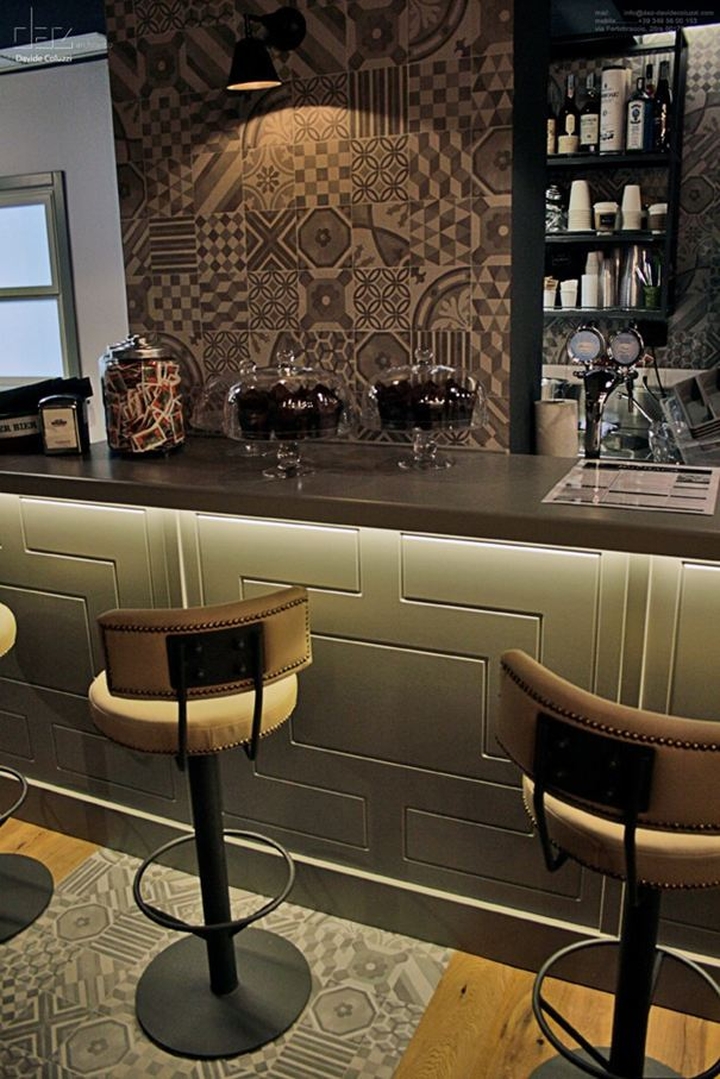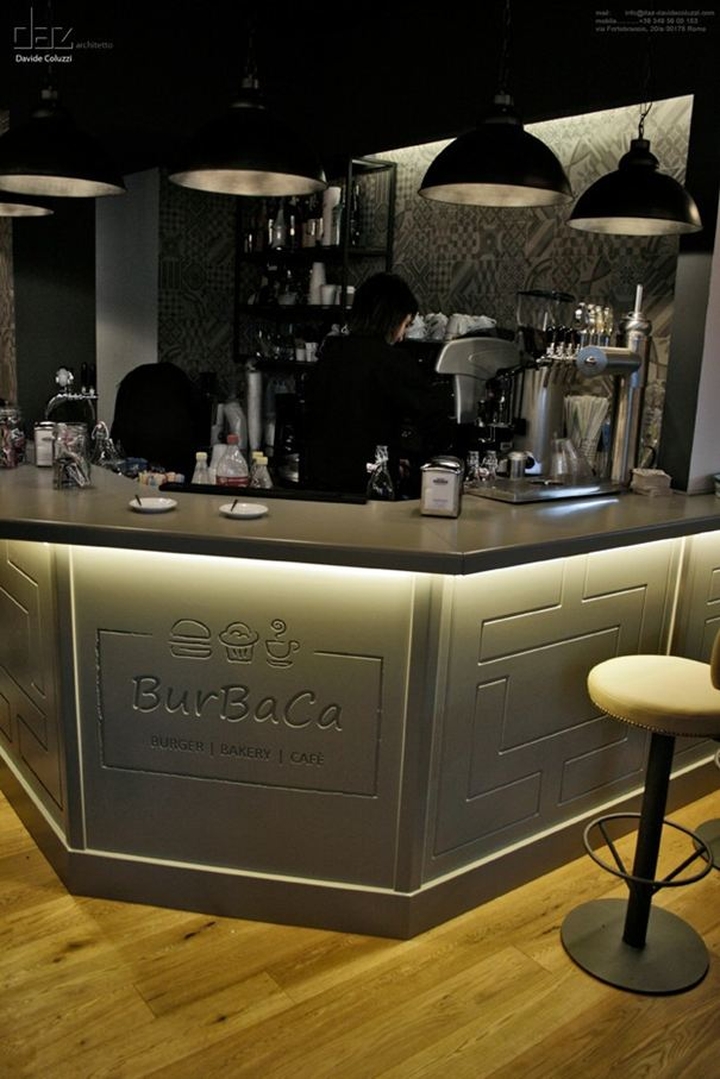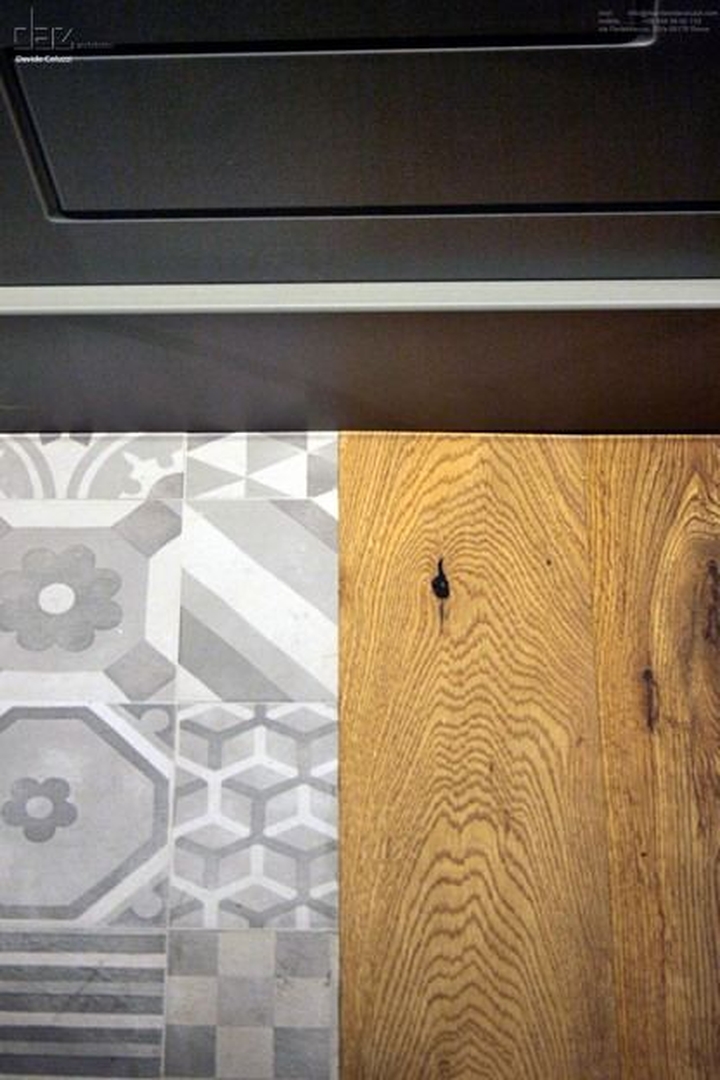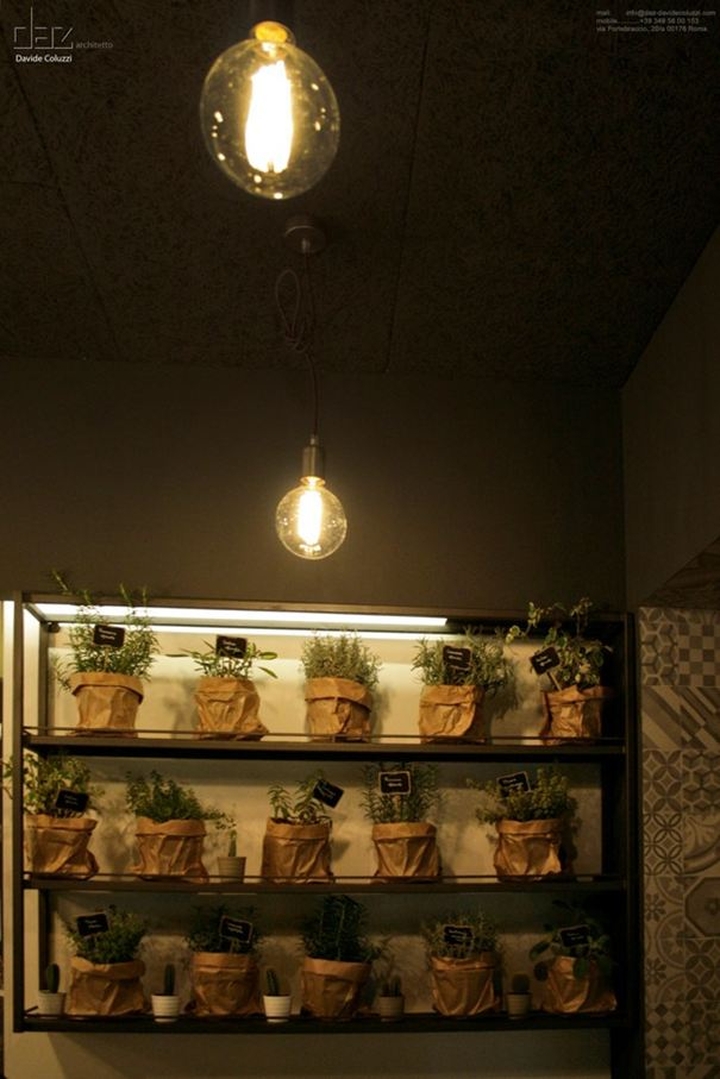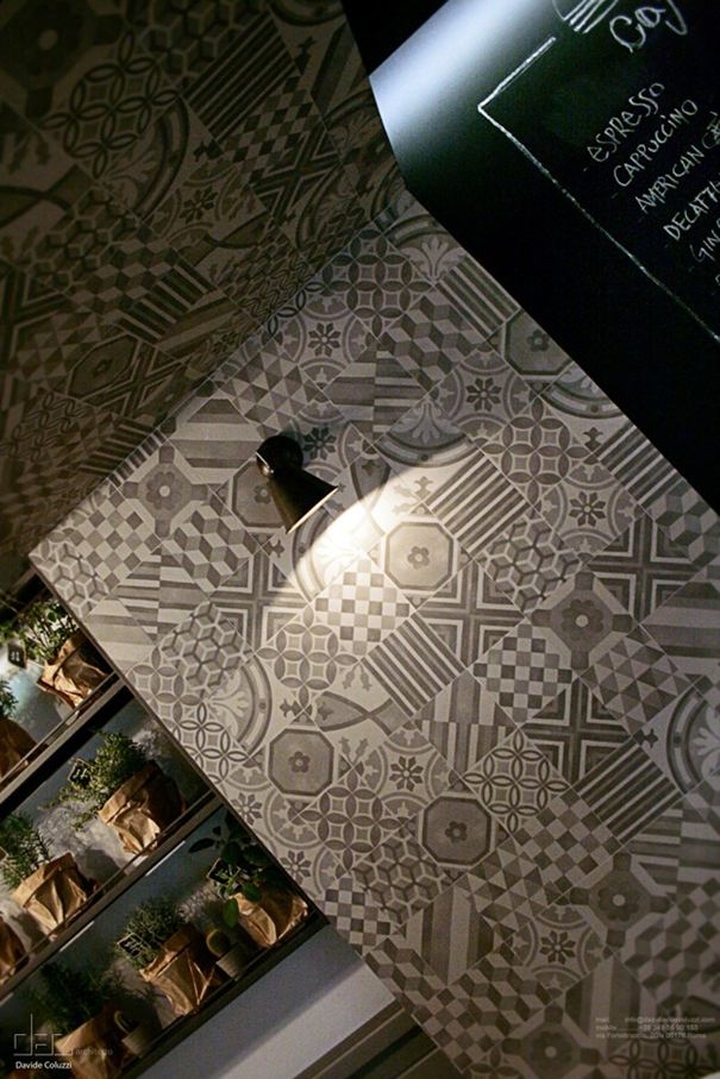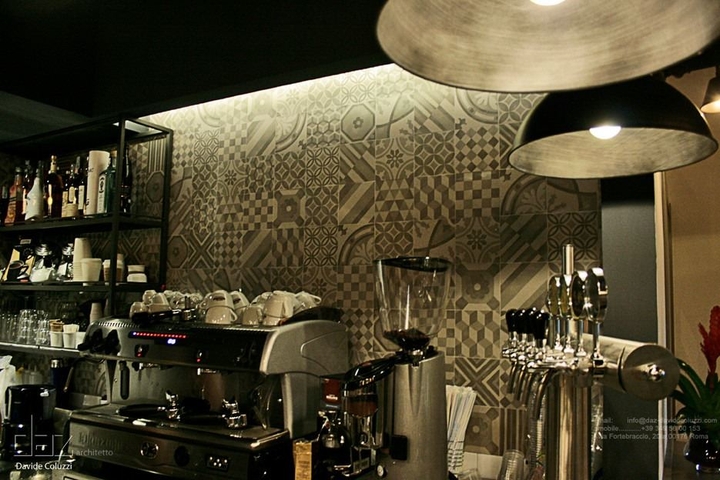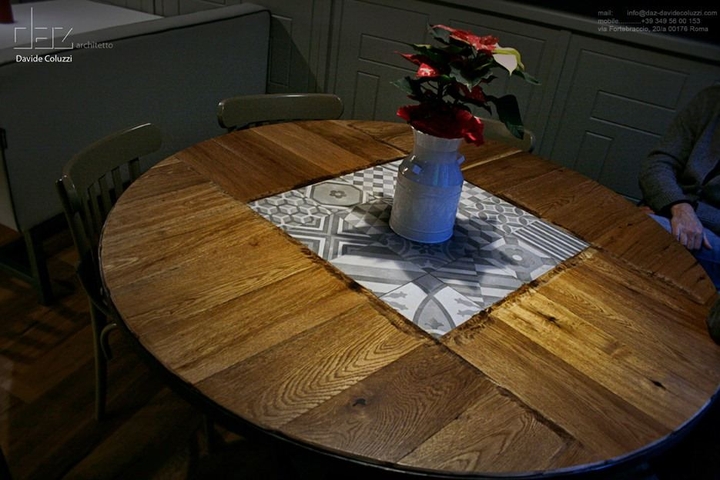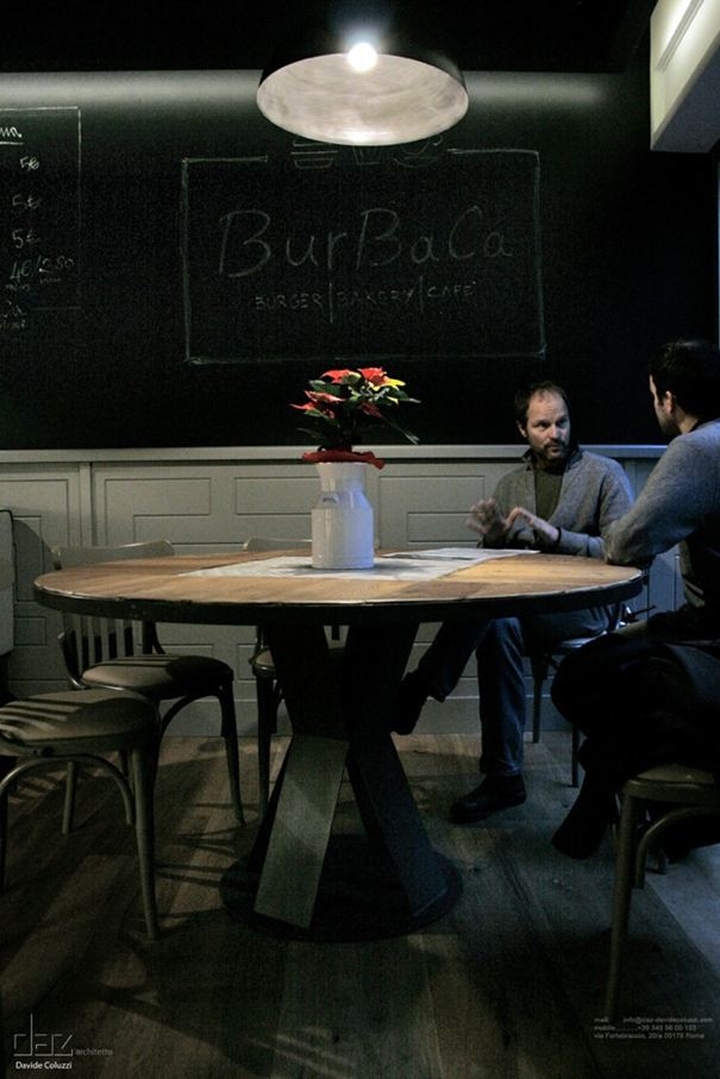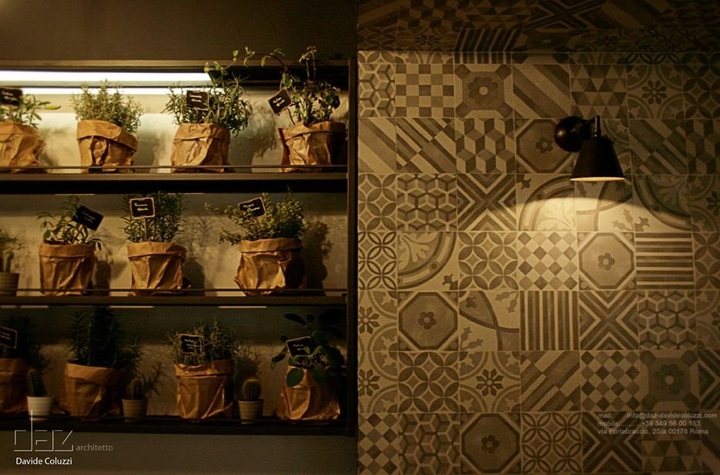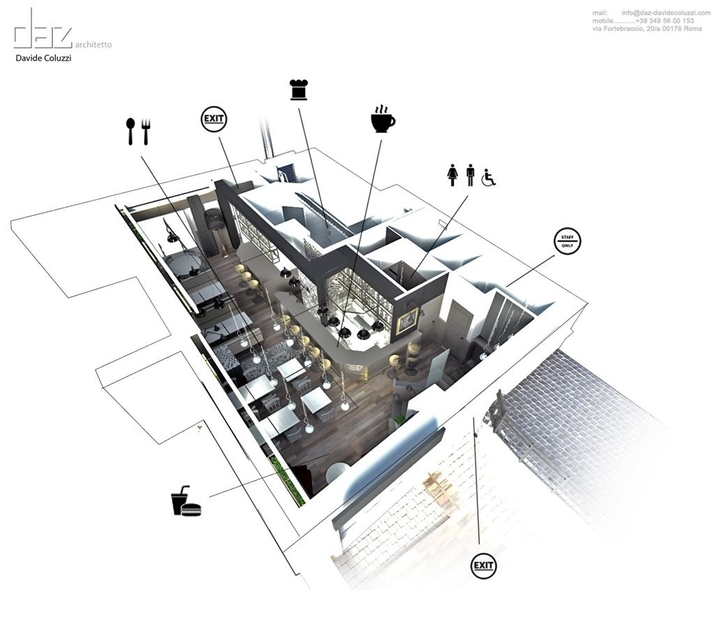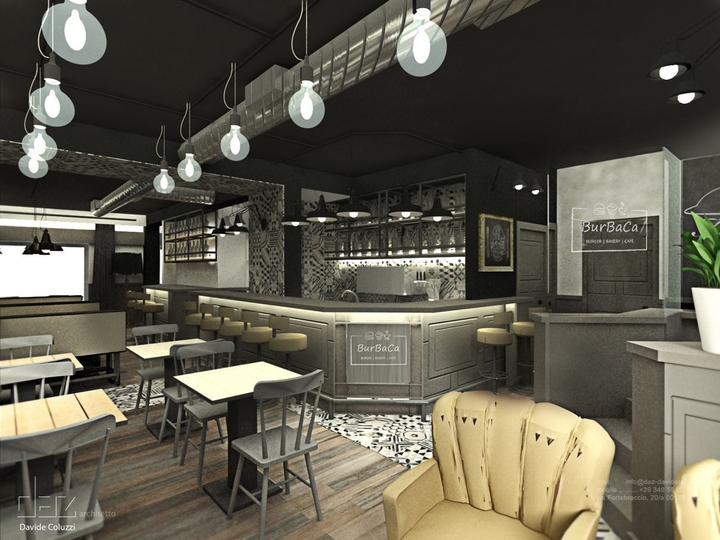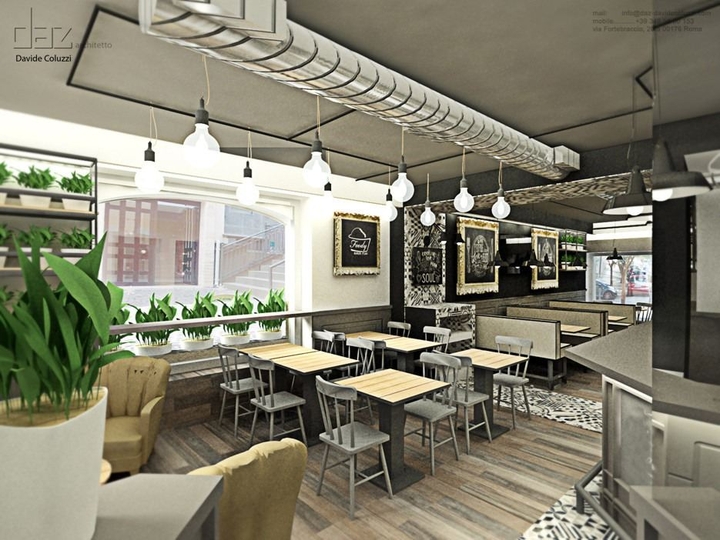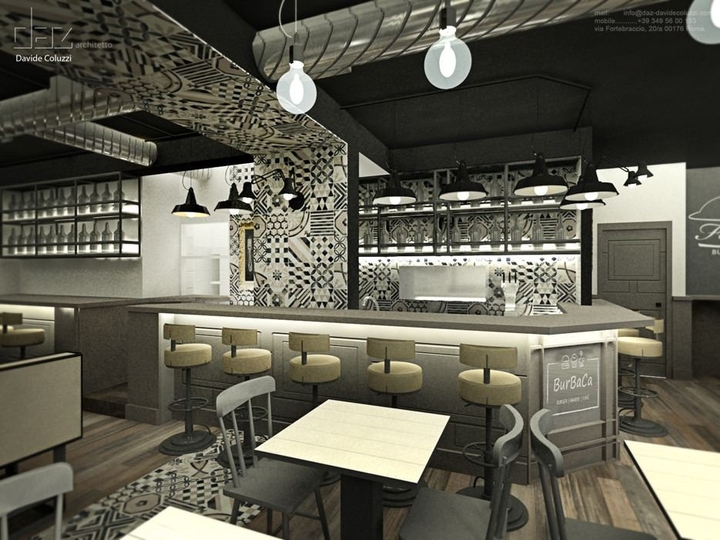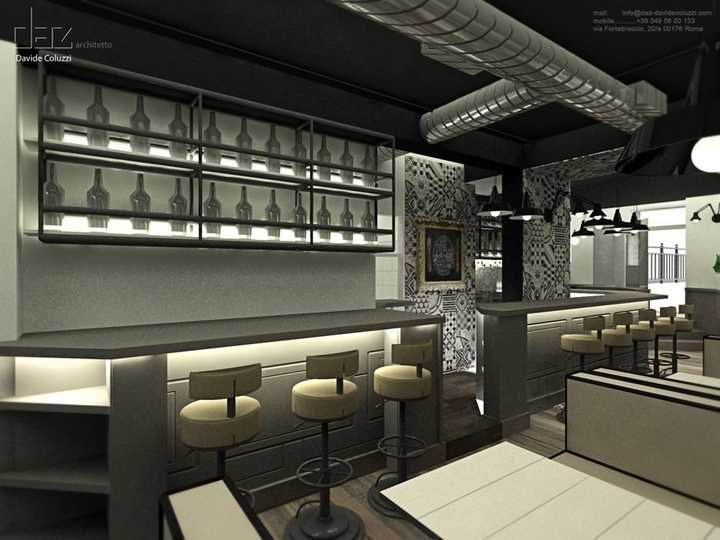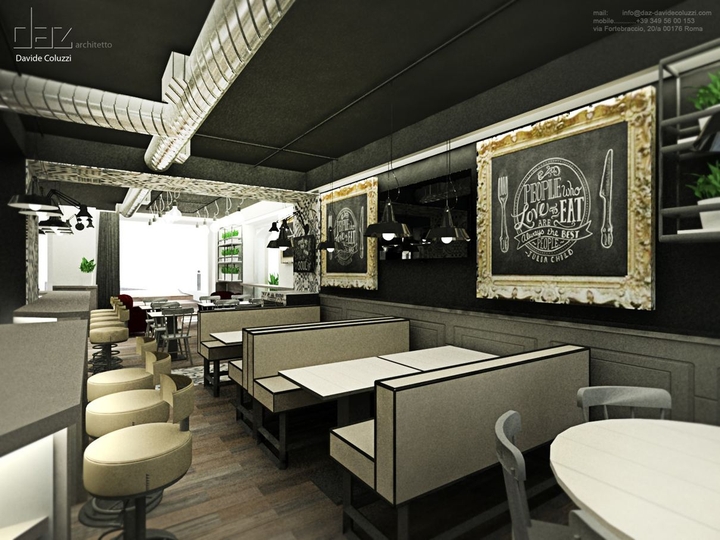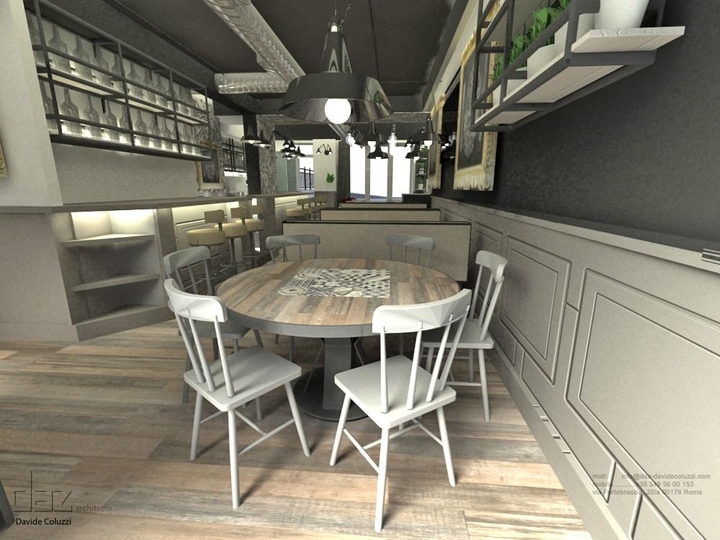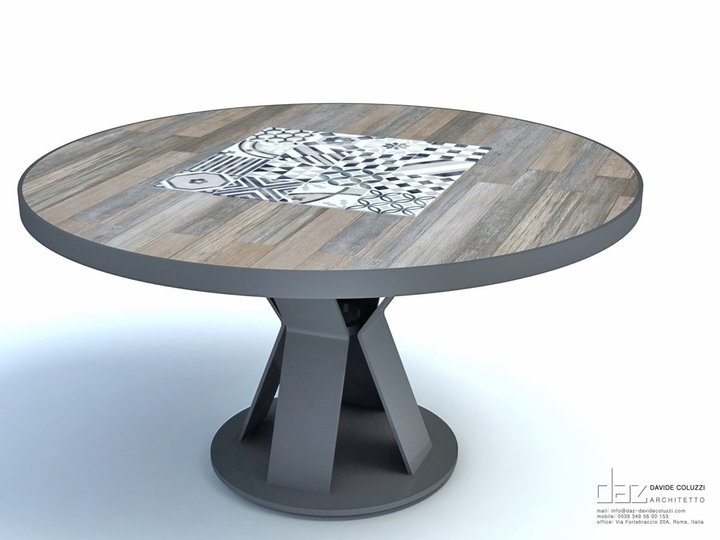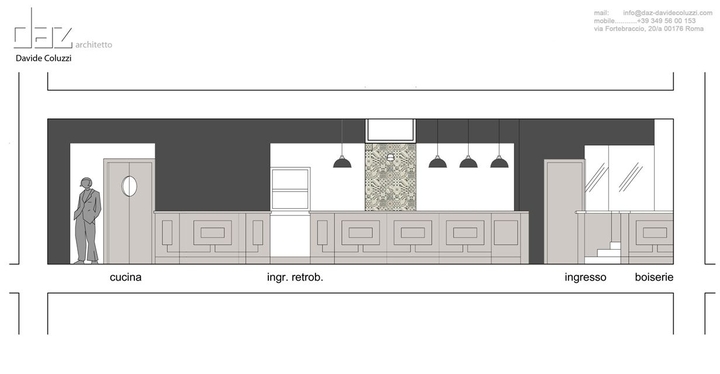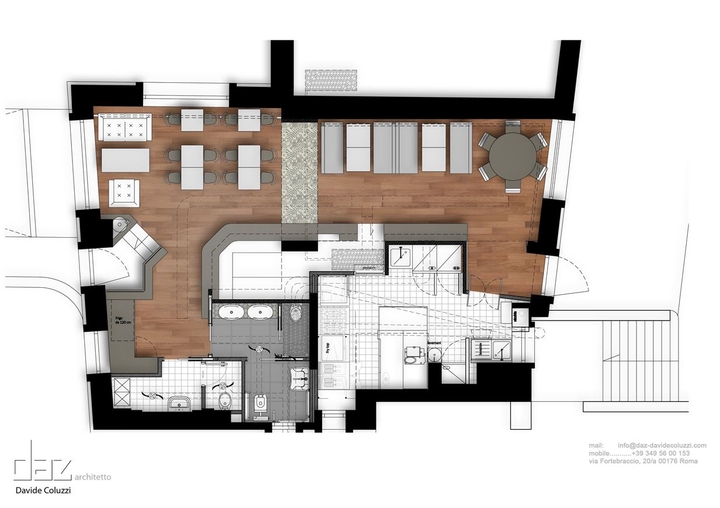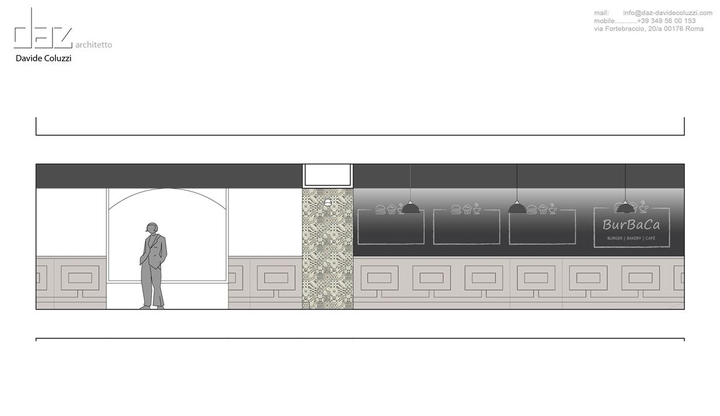 More information here