Bruno & Carla Pica Pica / Renovation of an apartment in Lisbon
it has been modified:
2012-06-07
di
The purpose of this project was to renovate and repurpose an apartment located in a building built in the seventies in central Lisbon. The original layout of this apartment include aspects such as a high level of subdivision and small spaces, thus creating an environment full of shady corners and rooms with little natural light.
The factor that made this project interesting was the recognition of the importance of the role of the outdoor patio in the process of changing the internal layout of the apartment. The recovery of this large unused area outside of 70 square meters, has enabled the shift of social areas of the apartment towards it. This change made it possible to live and use the patio to the fullest and to enjoy a large amount of natural light in rooms like the kitchen and the living room.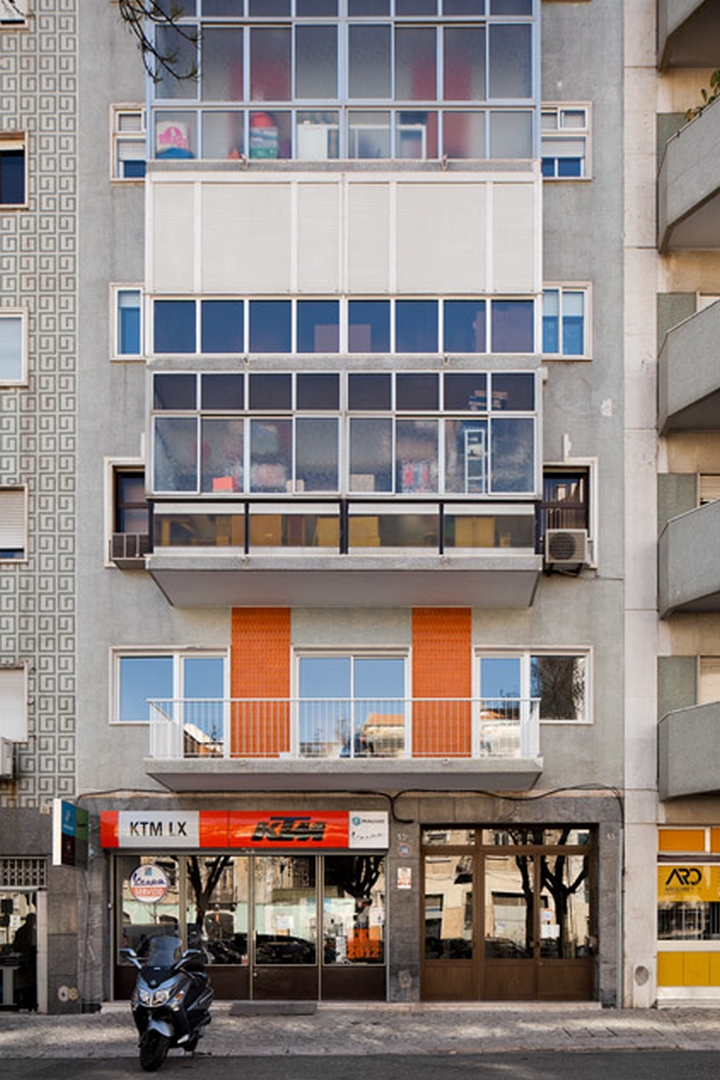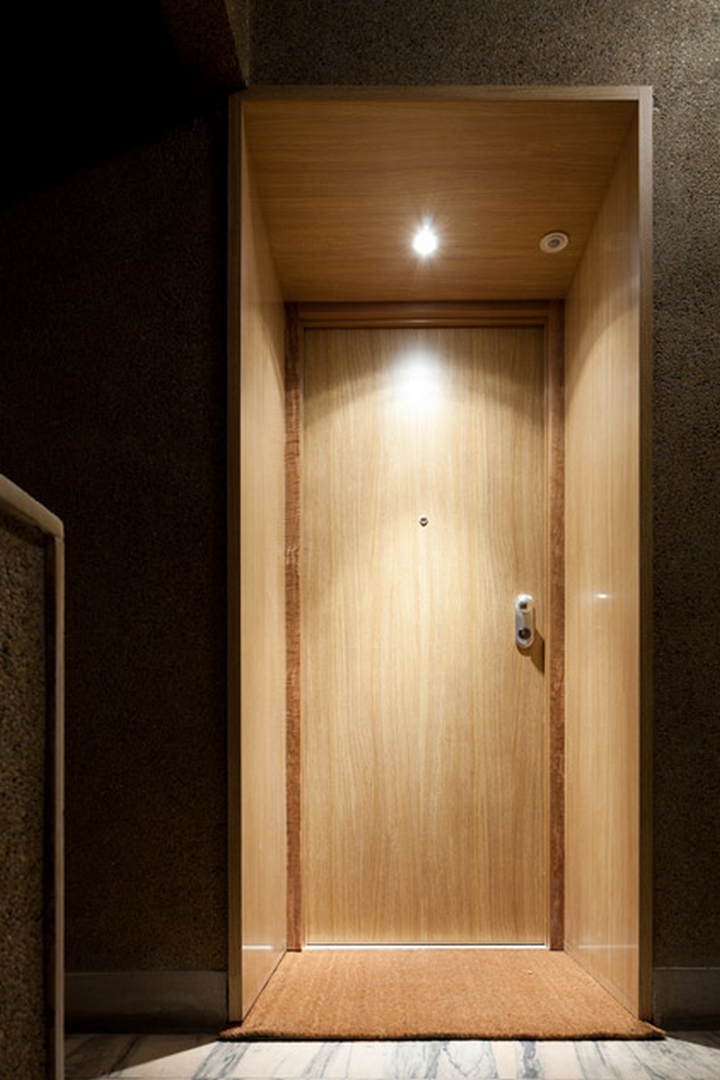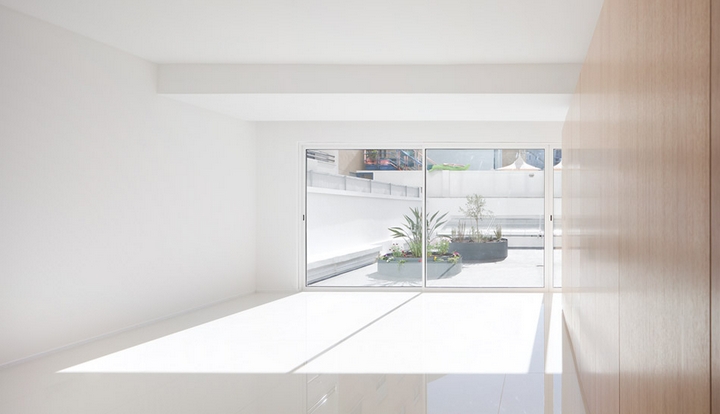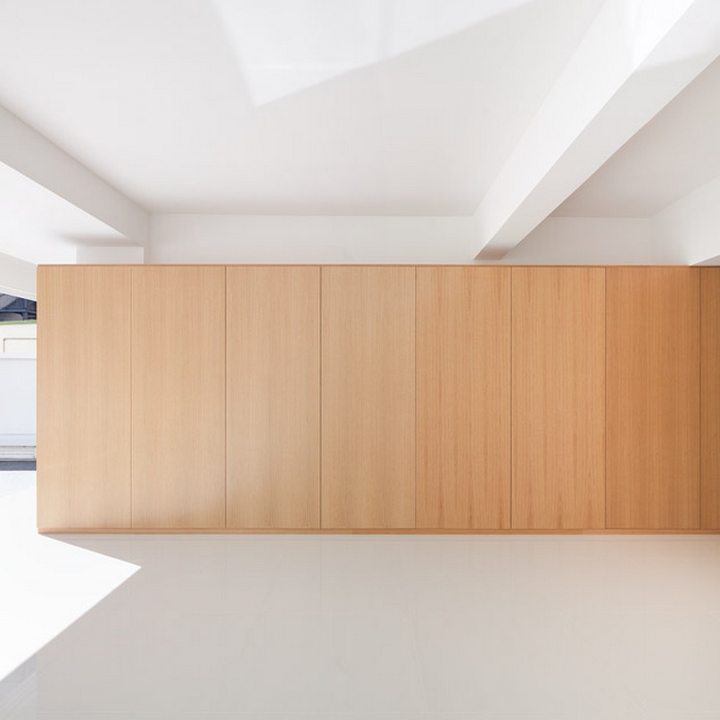 The relationship between the interior living areas of this structure is essentially defined by means of a decorative non-structural that separates the kitchen from the living room, but also establishes a visual and physical link between the social and the more private areas of the apartment. This function is also highlighted by a different type of material.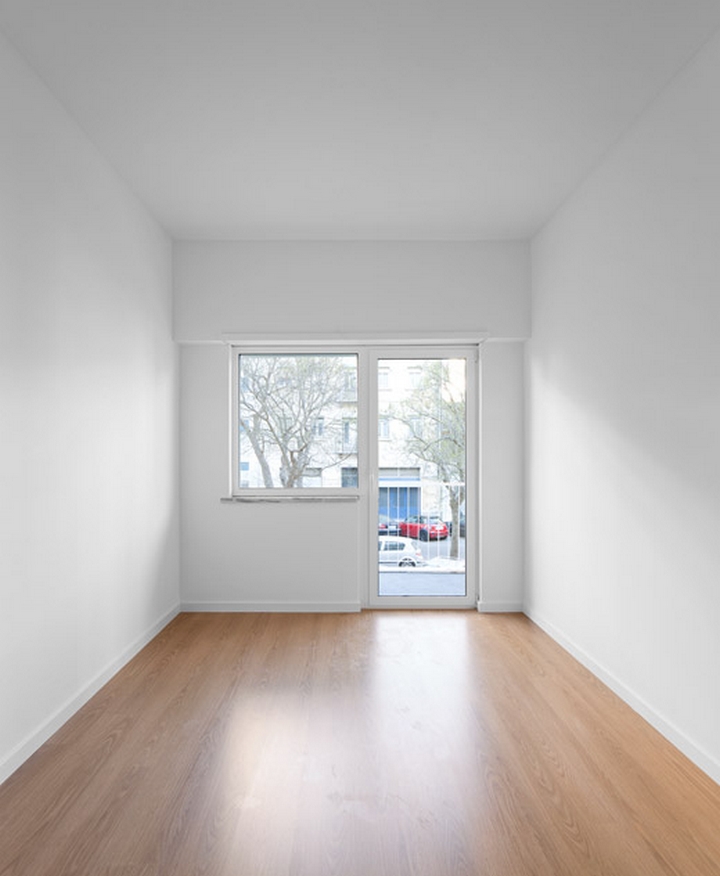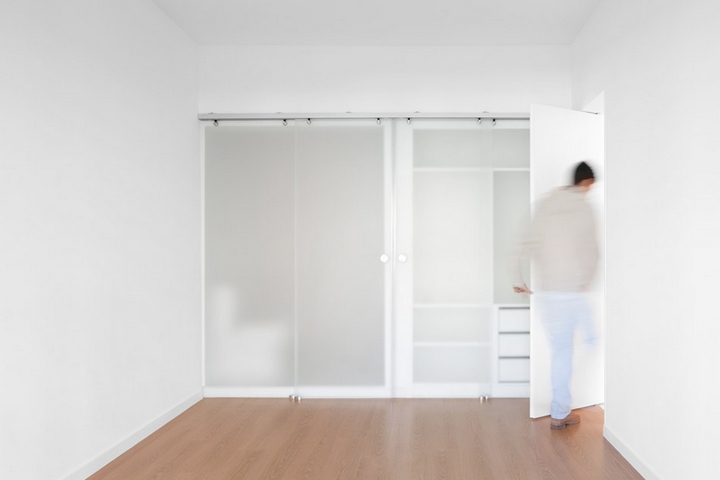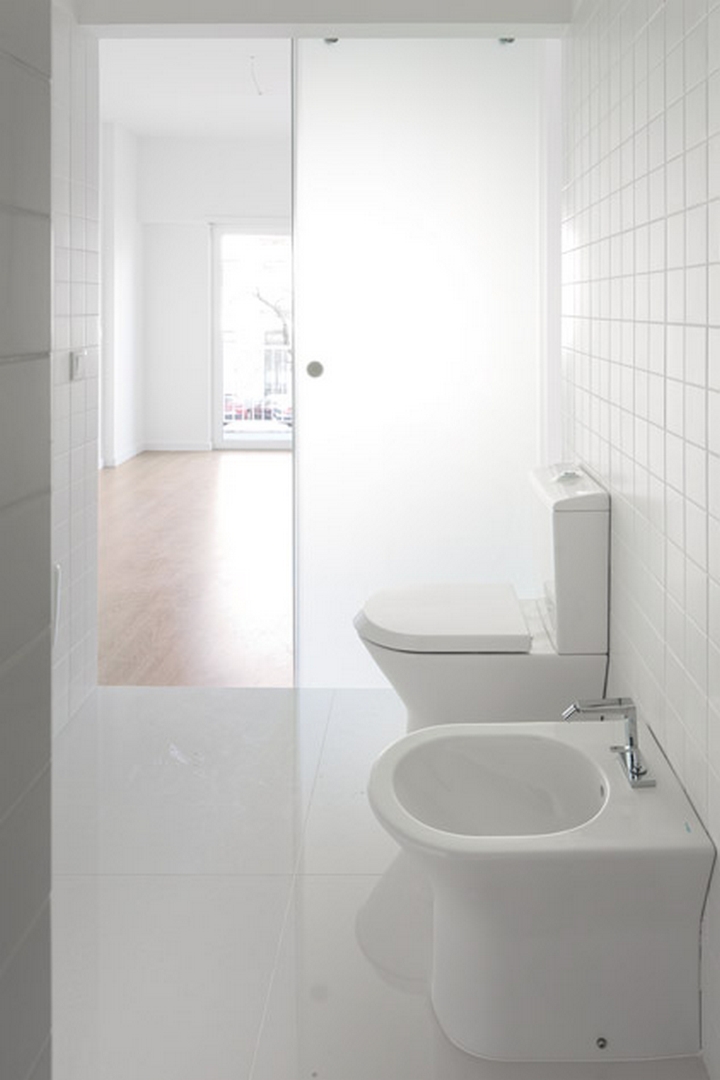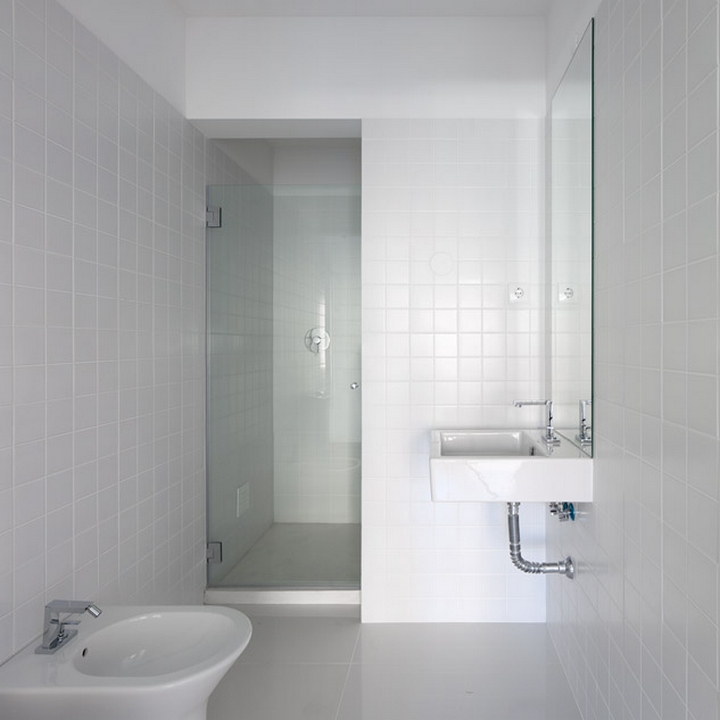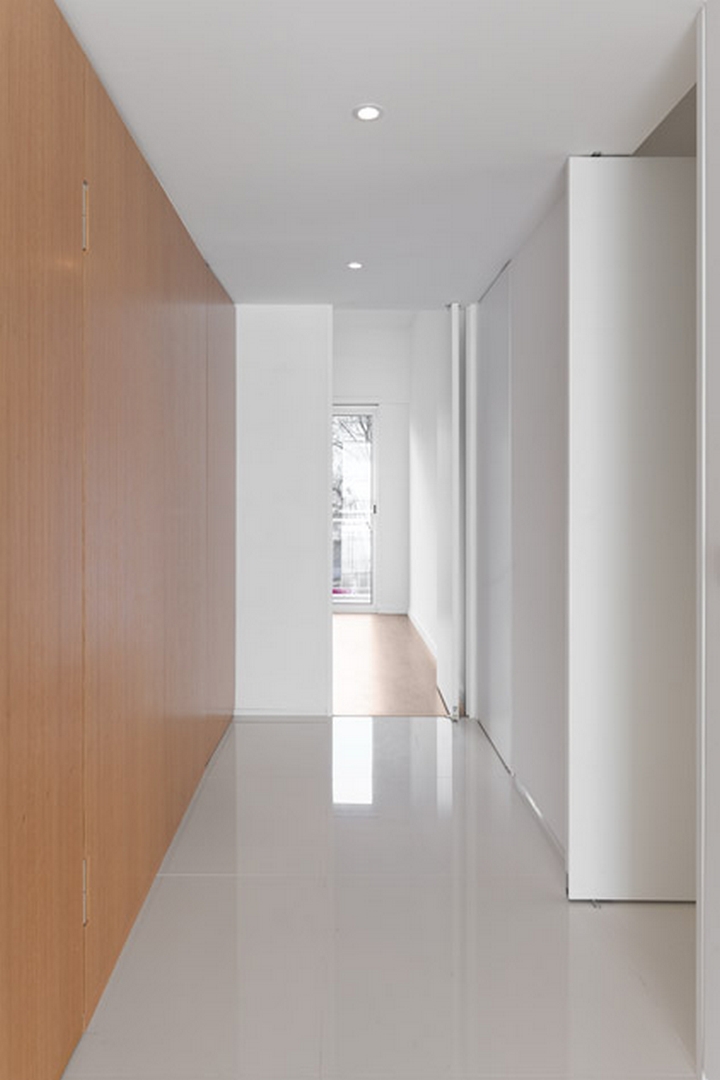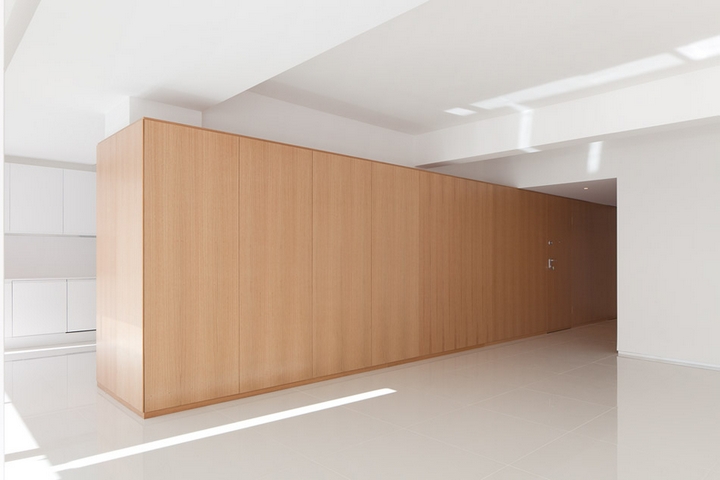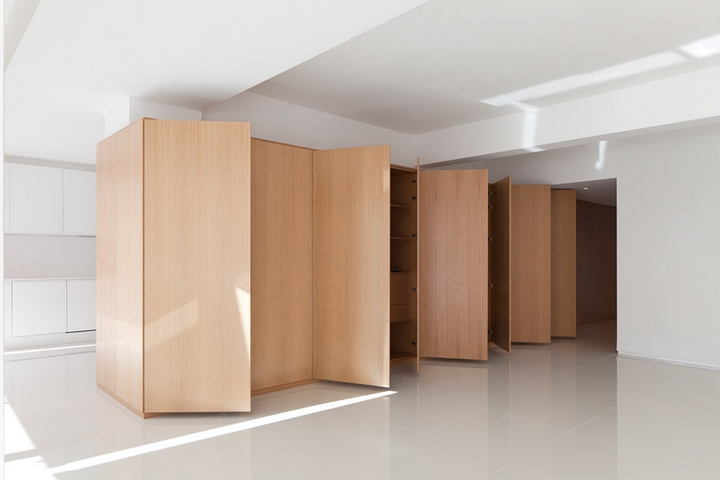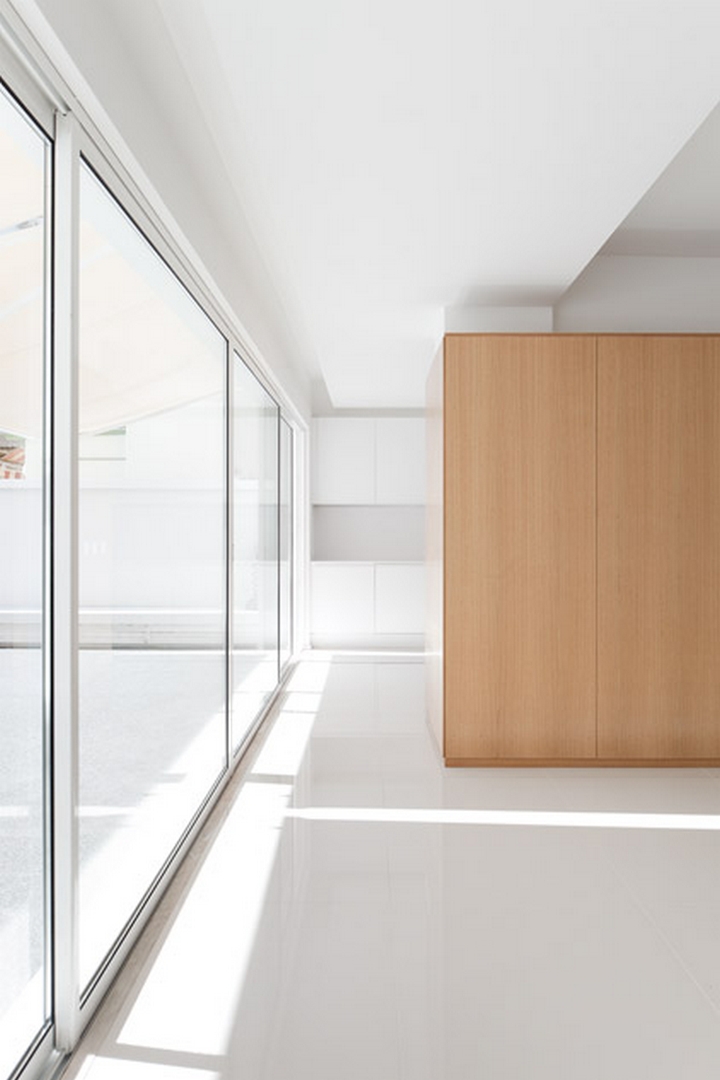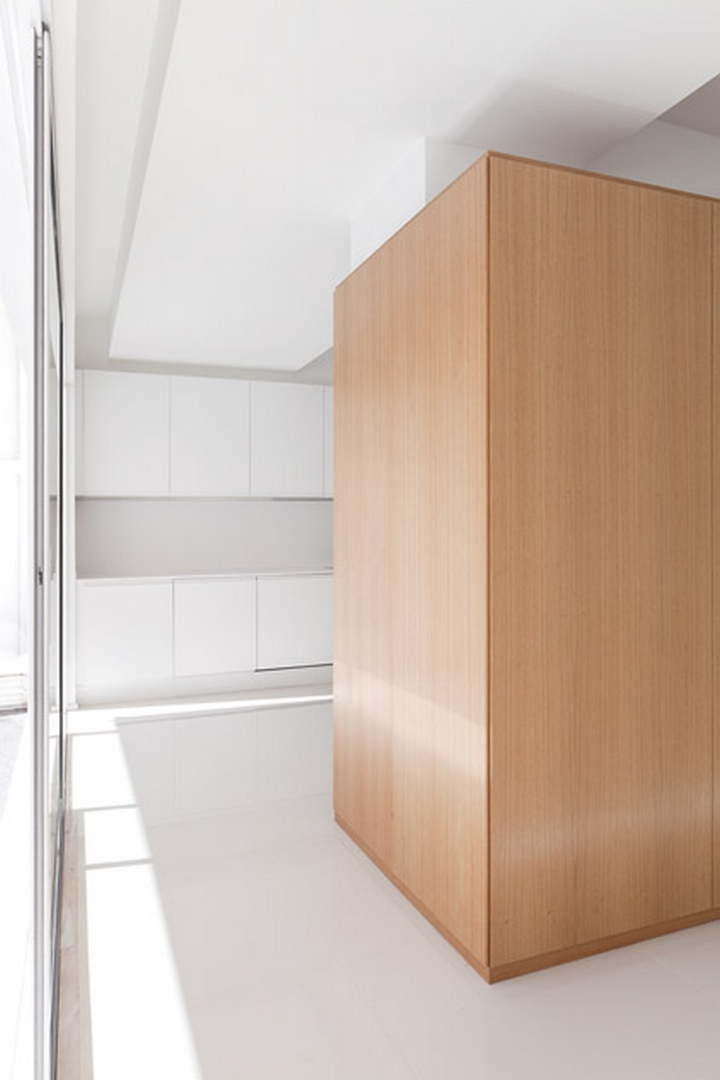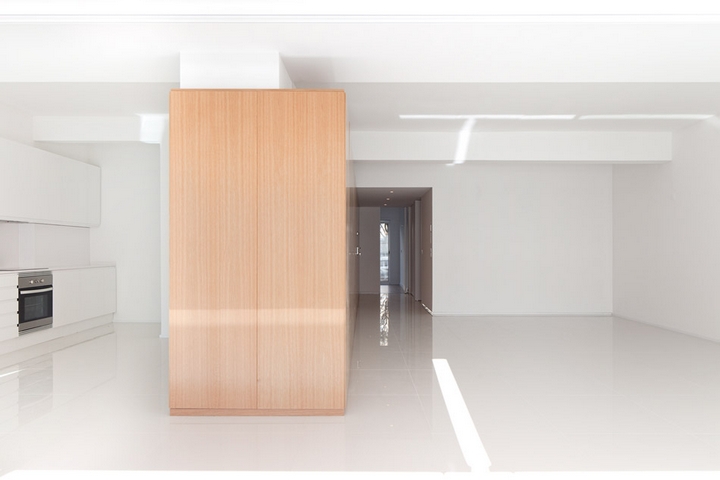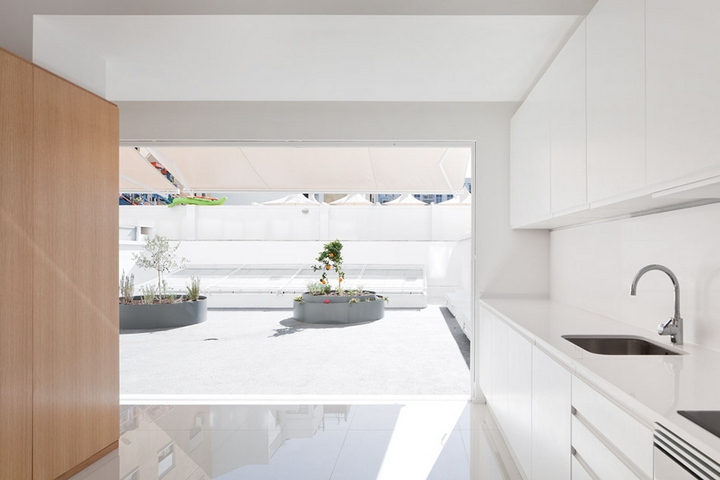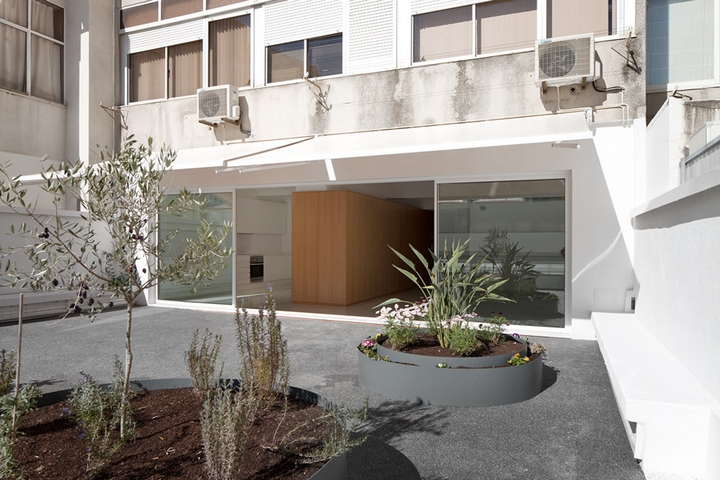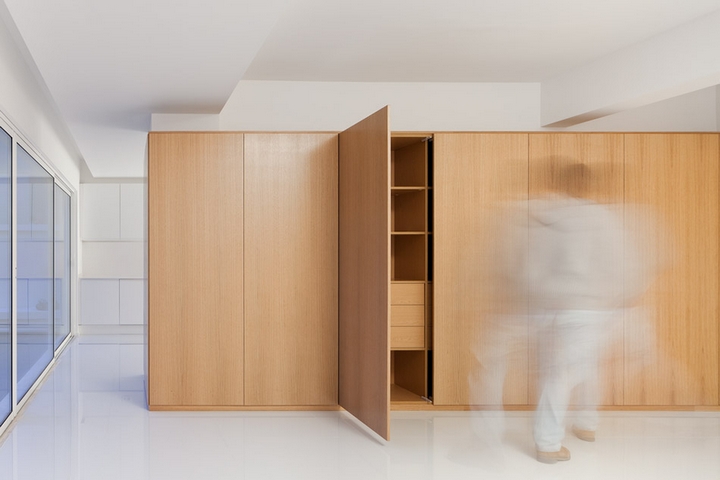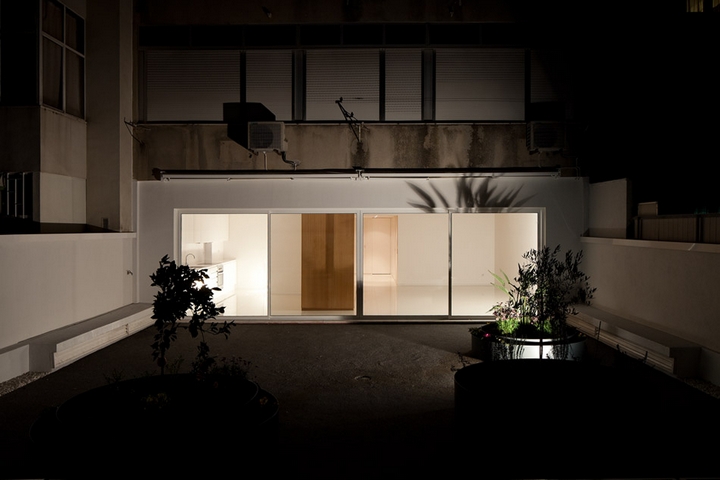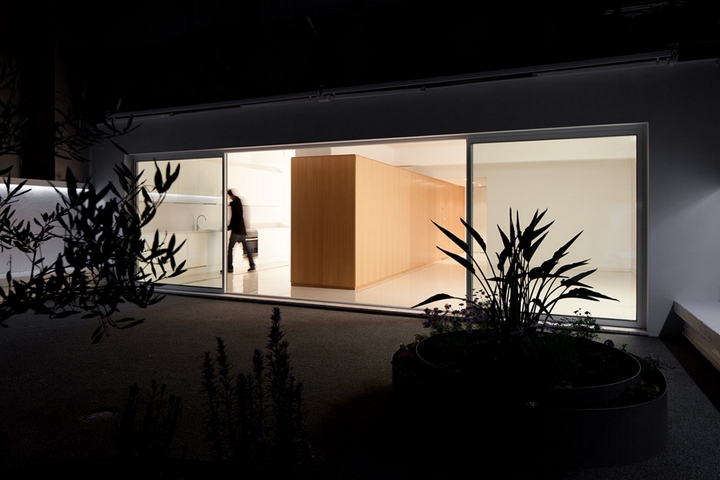 Photo: David Pereira