White dominant and inspired to Scandinavian design for the renovation of a duplex of the 1930s it has been modified: 2021-05-13 di
An old concierge and an apartment on the first floor of a building from the 1930s converted from Plus Ultra studio into a garden duplex. The home of Scandinavian inspiration is a set of pure volumes in which white and oak wood contrast with some of the more graphic elements, including the iron staircase and the kitchen and bathroom floor.
The living area, on two levels, overlooks the garden: on the ground floor the demolition of the existing partitions made it possible to create a large kitchen with direct access to the garden: on the first floor there is the living room and study of one of the clients, graphic designer.
The two floors are connected by a metal staircase featuring a rough finish on raised and tilted and a parapet in perforated sheet on the first floor and iron tendons on the ground floor enamelled of white. The kitchen furnishings are custom-made: the underfloor cabinet follows the step of the steps with a random design of the horizontal elements; the kitchen has a concrete floor, which recalls the Marca Corona hexagonal concrete flooring, and oak doors in accordance with the parquet floor of the first floor.
On the first floor, the sleeping area faces the street and is separated from the living room by the entrance area and the bathroom block. The latter is characterized by a geometric design of white and gray tiles and Azulej textured floor by Mutina.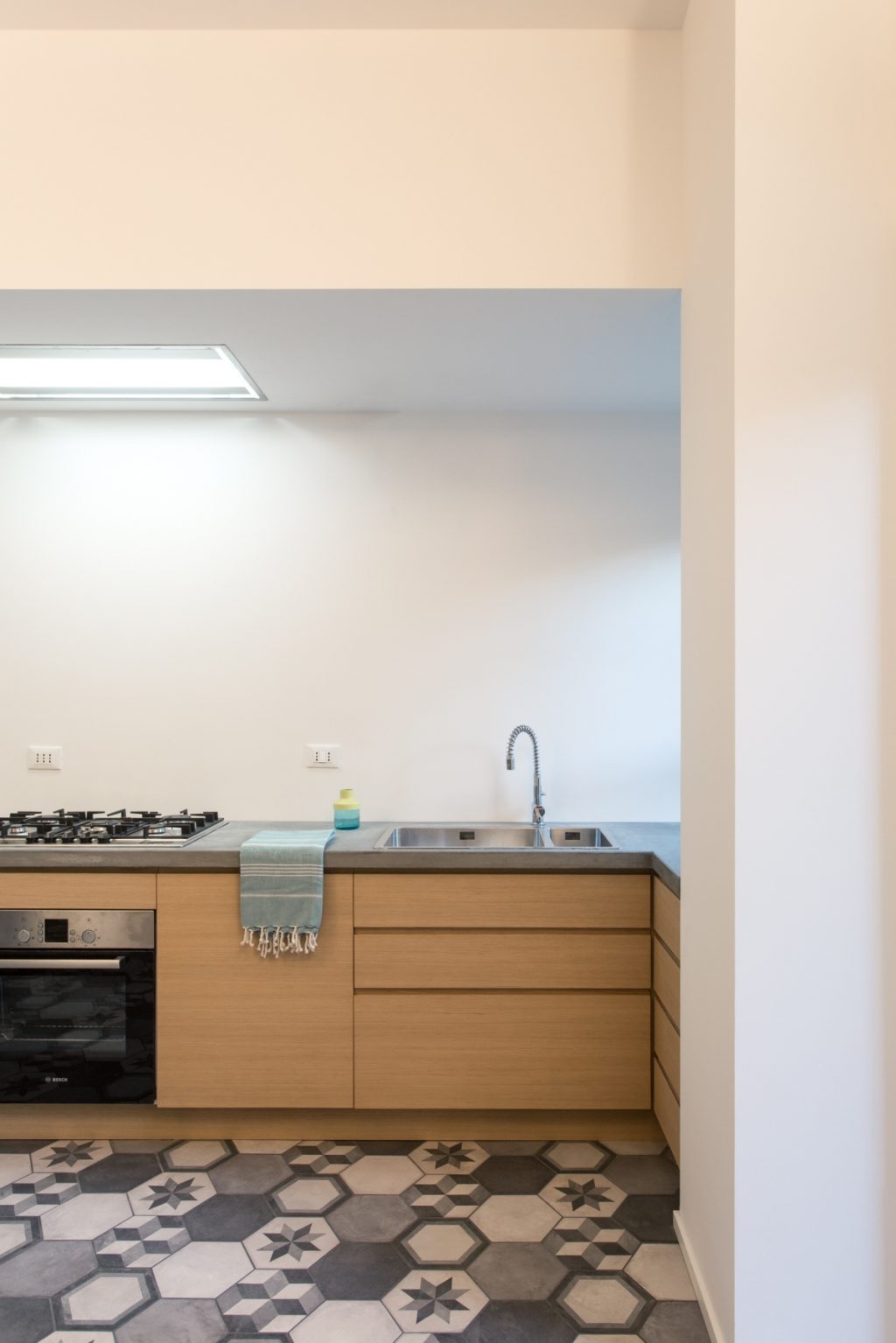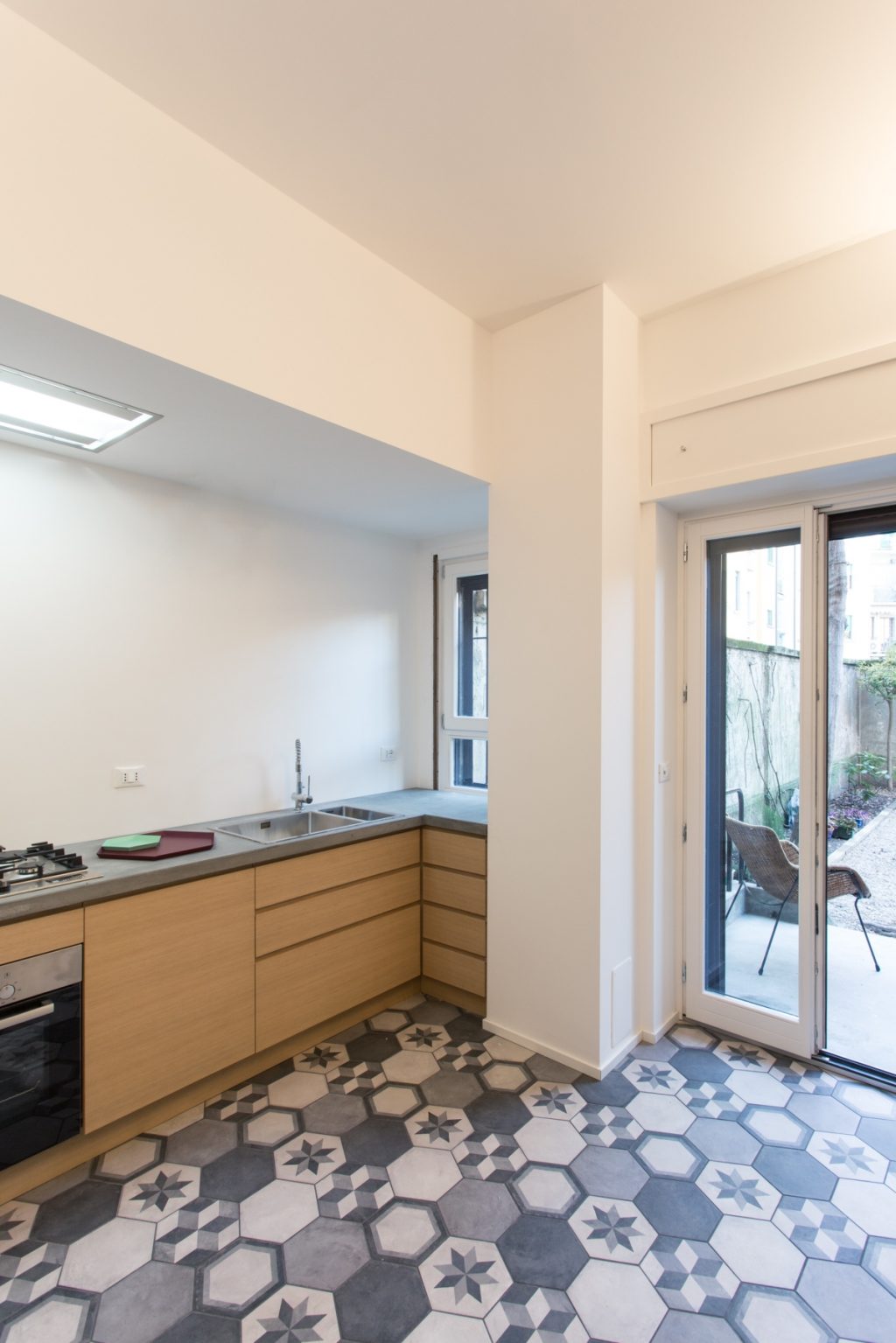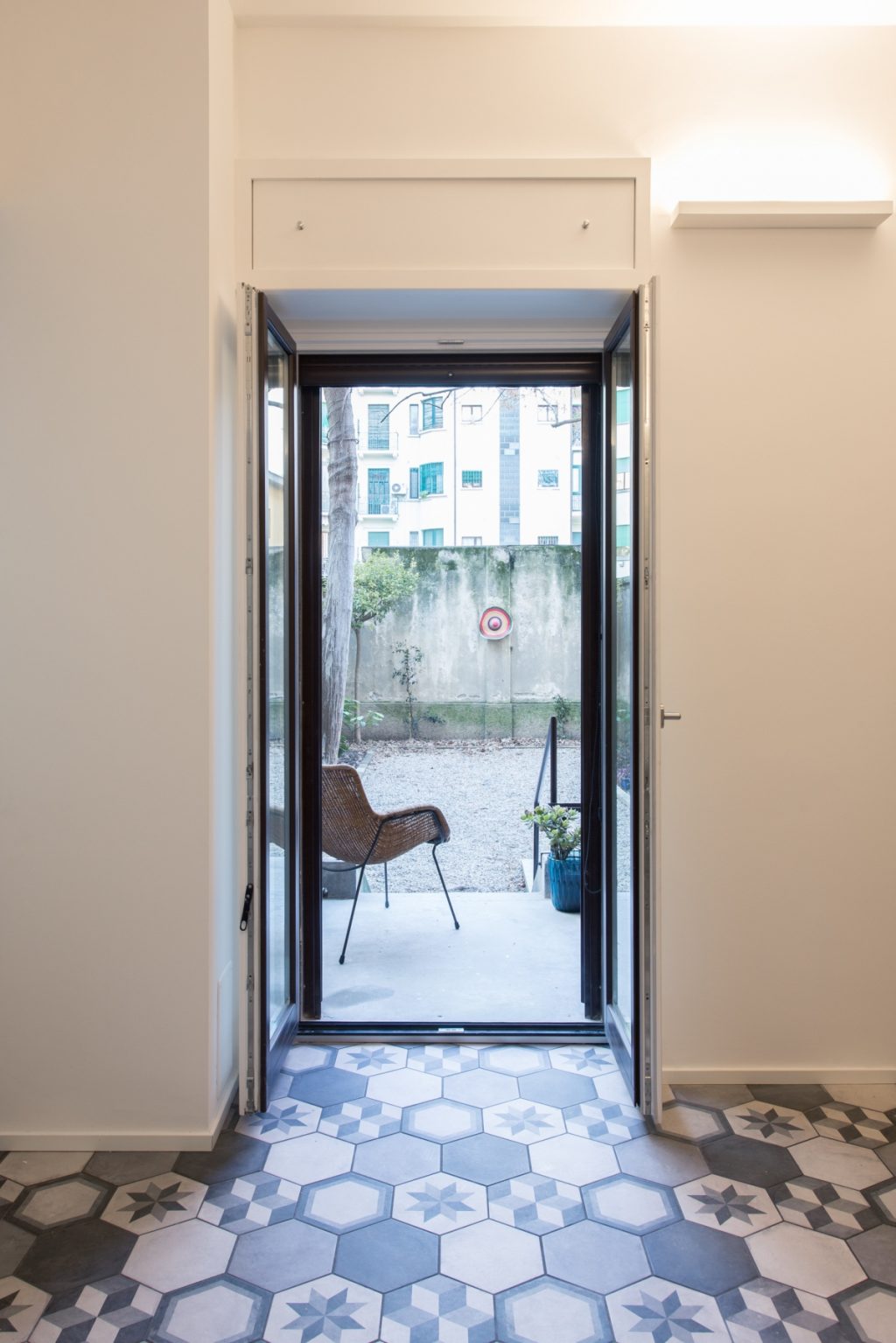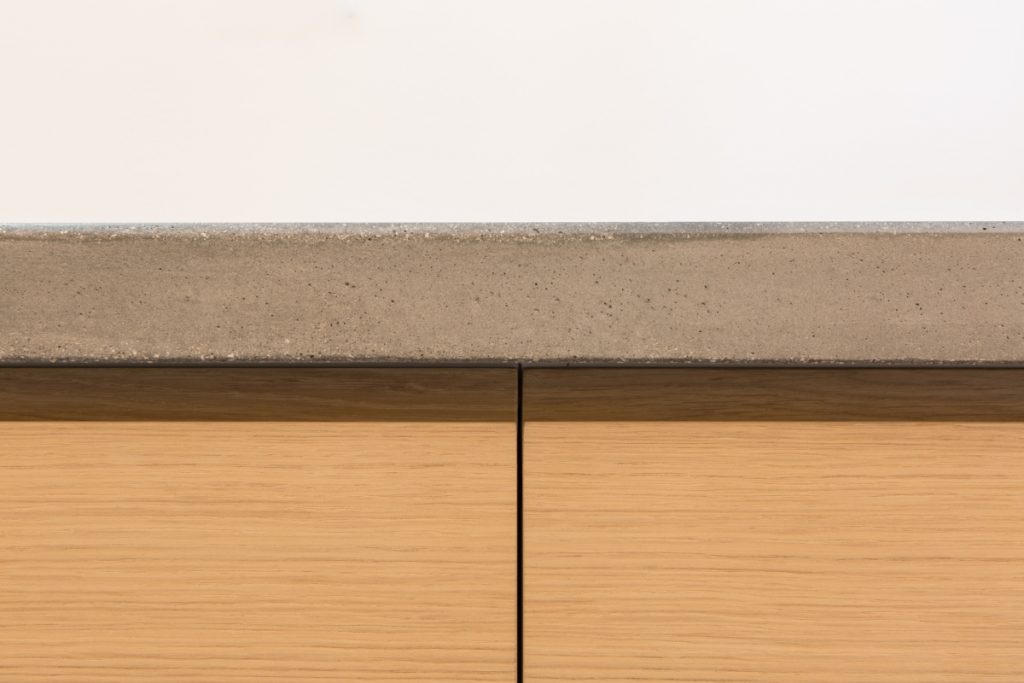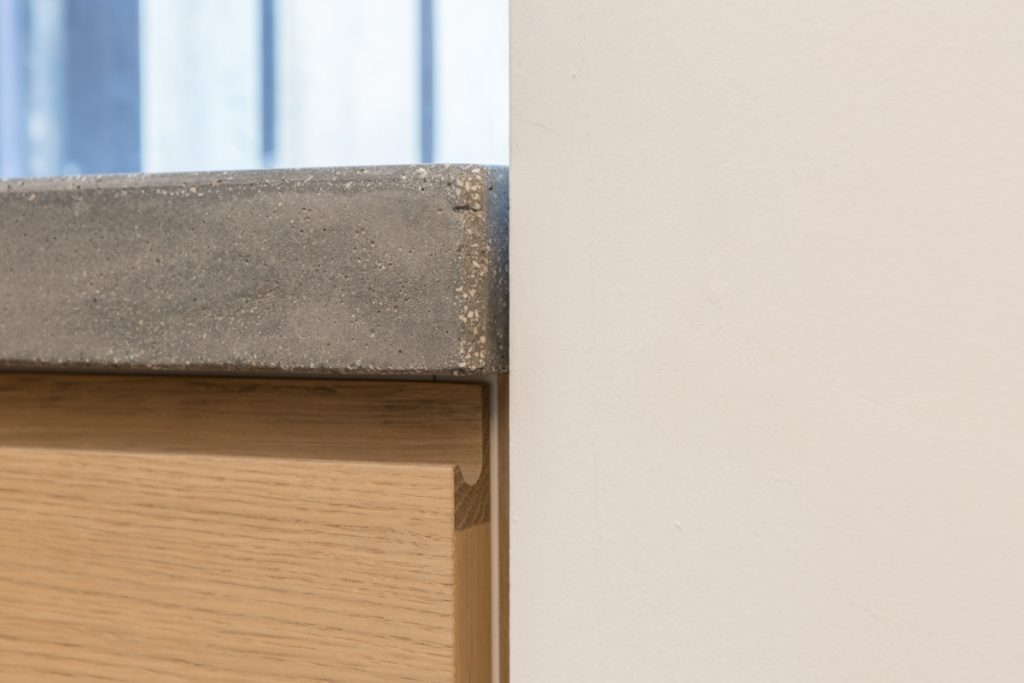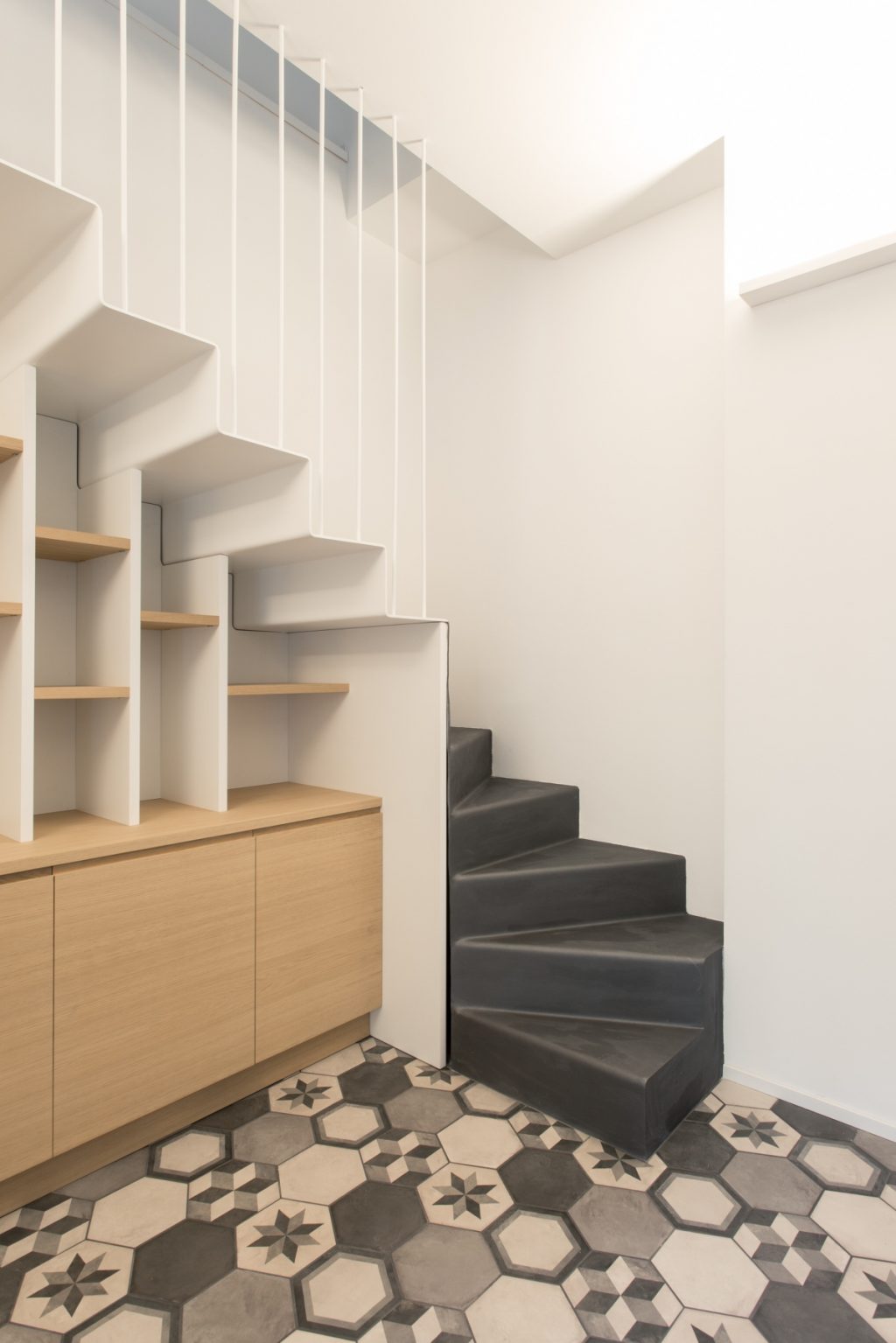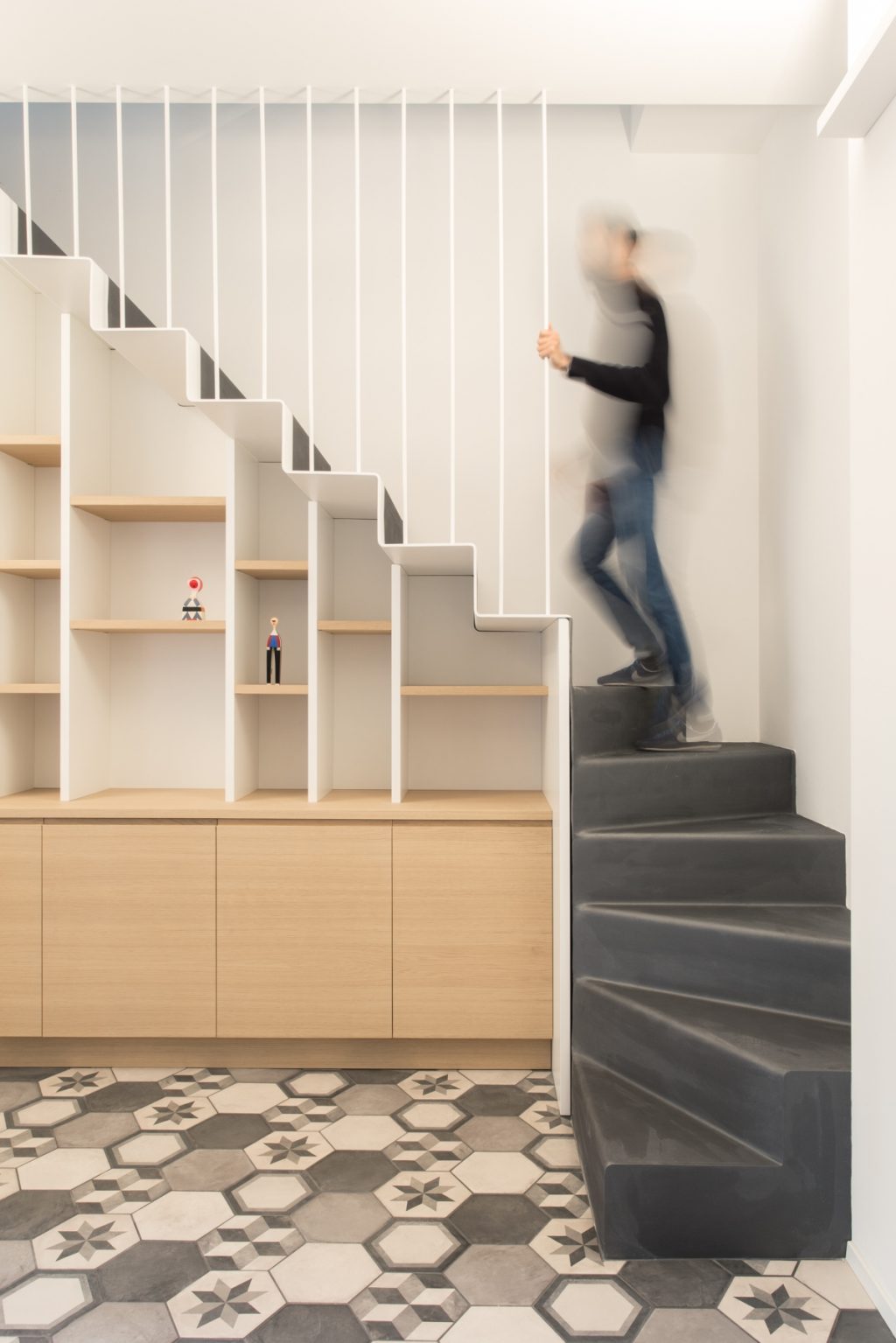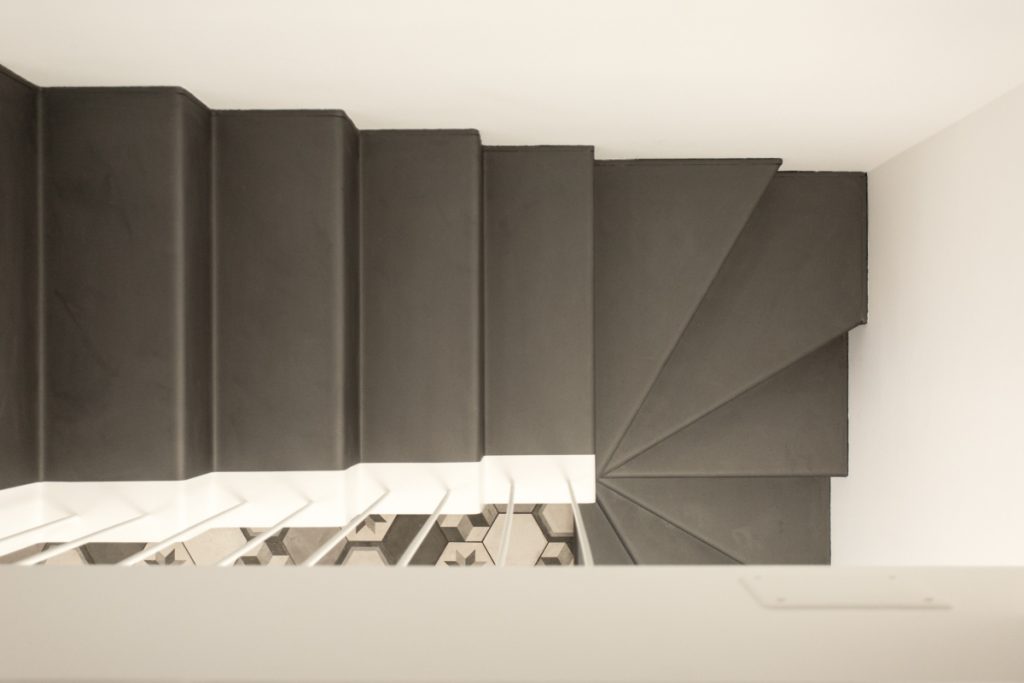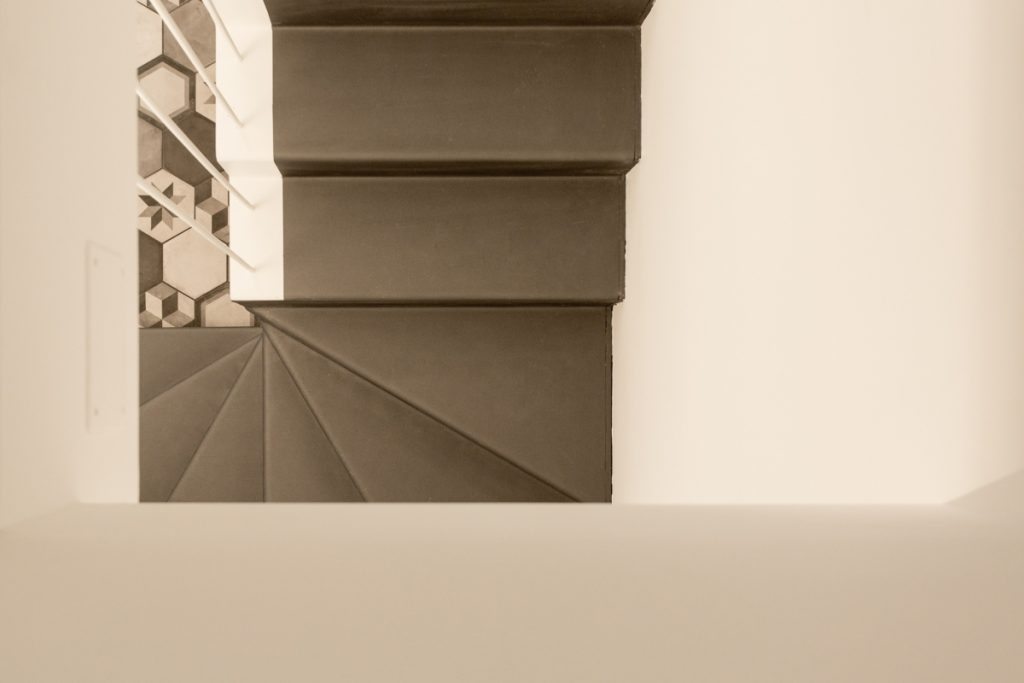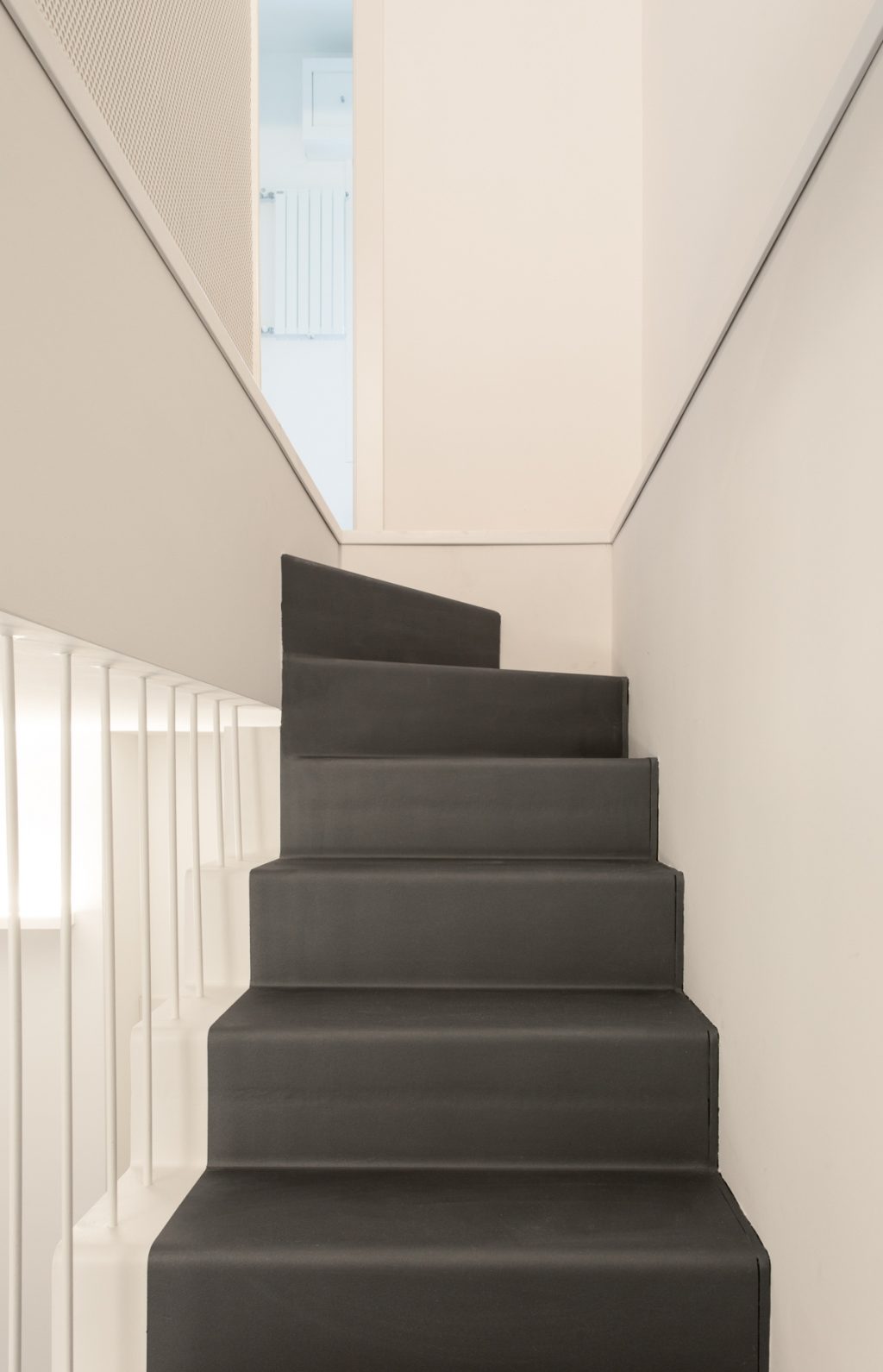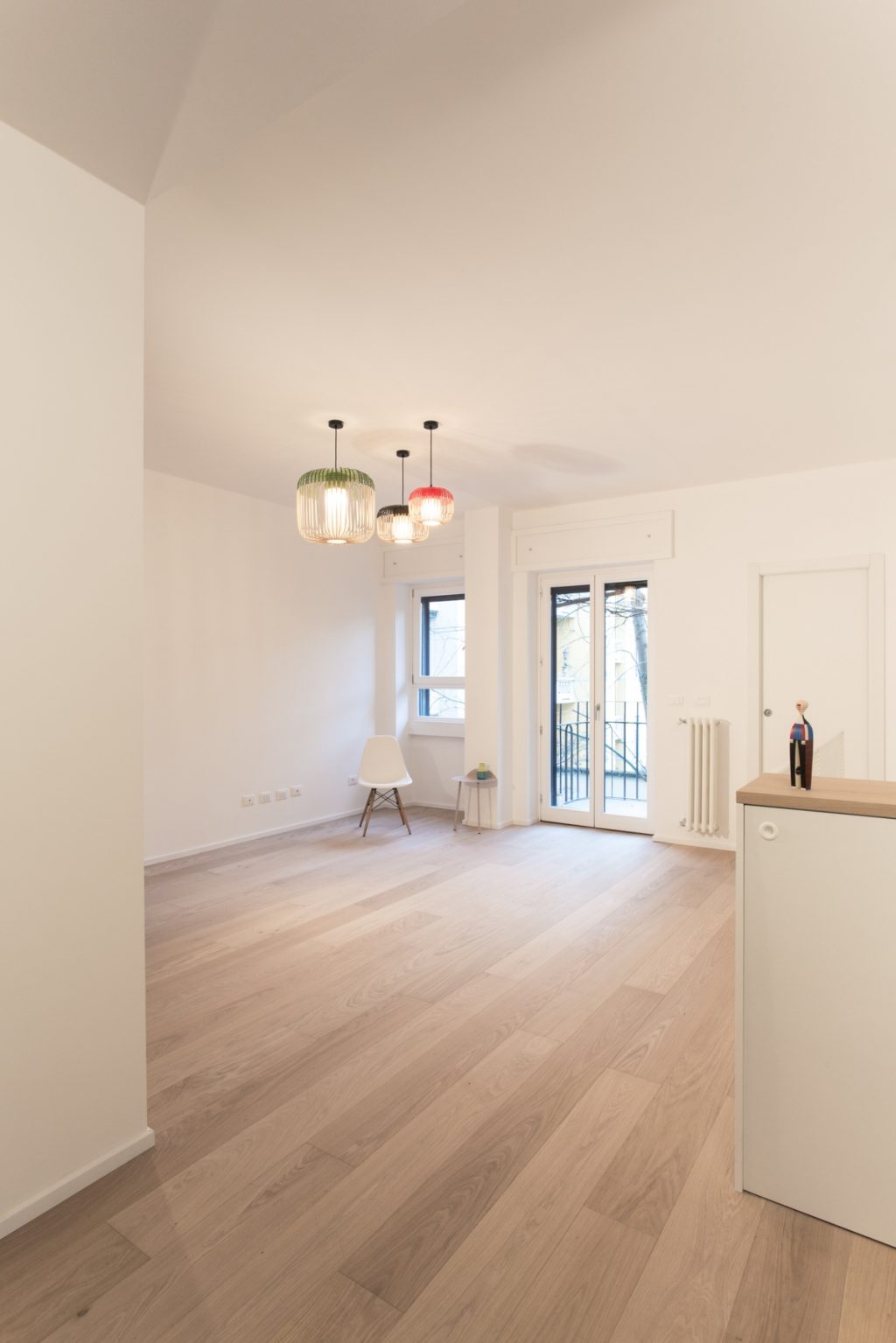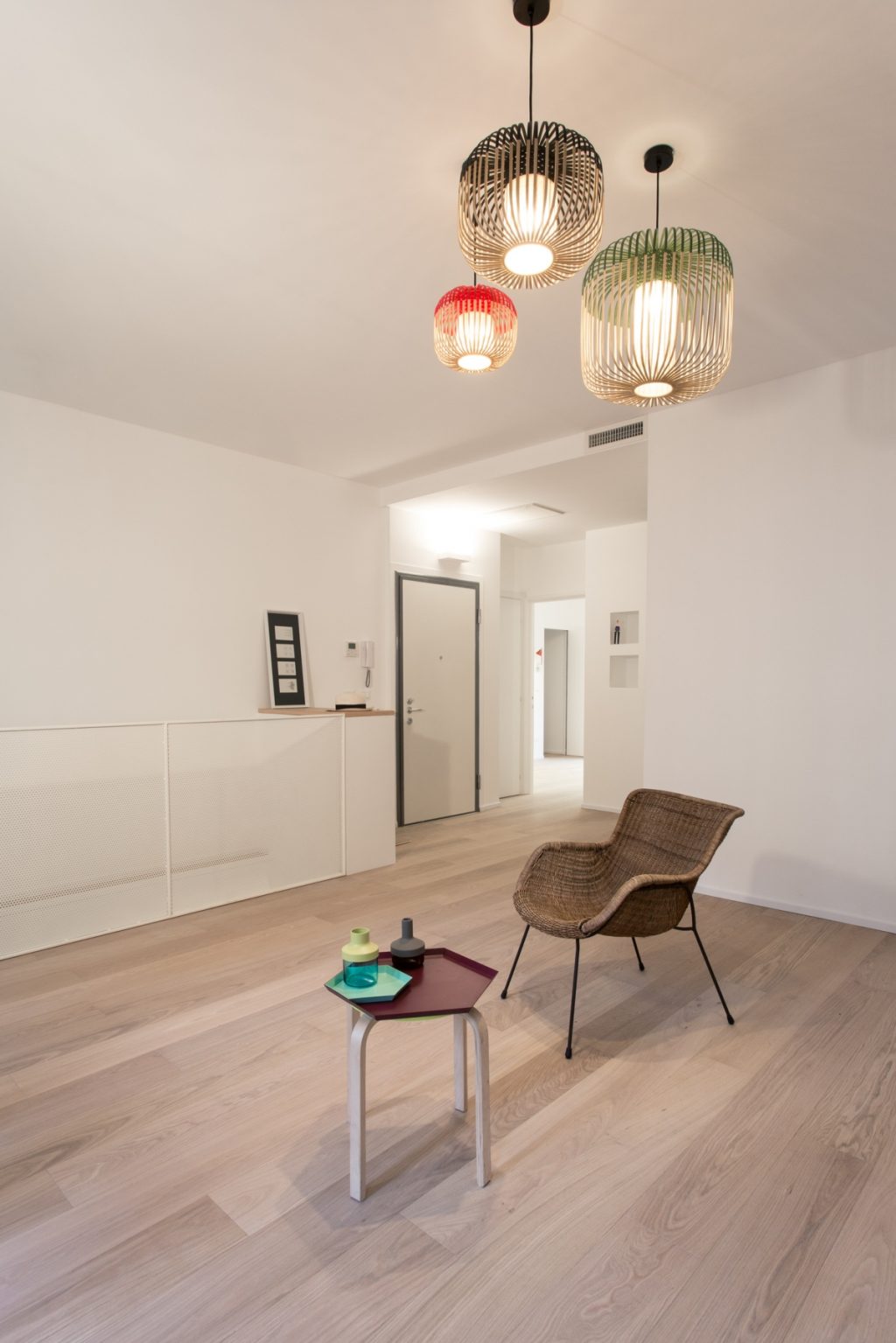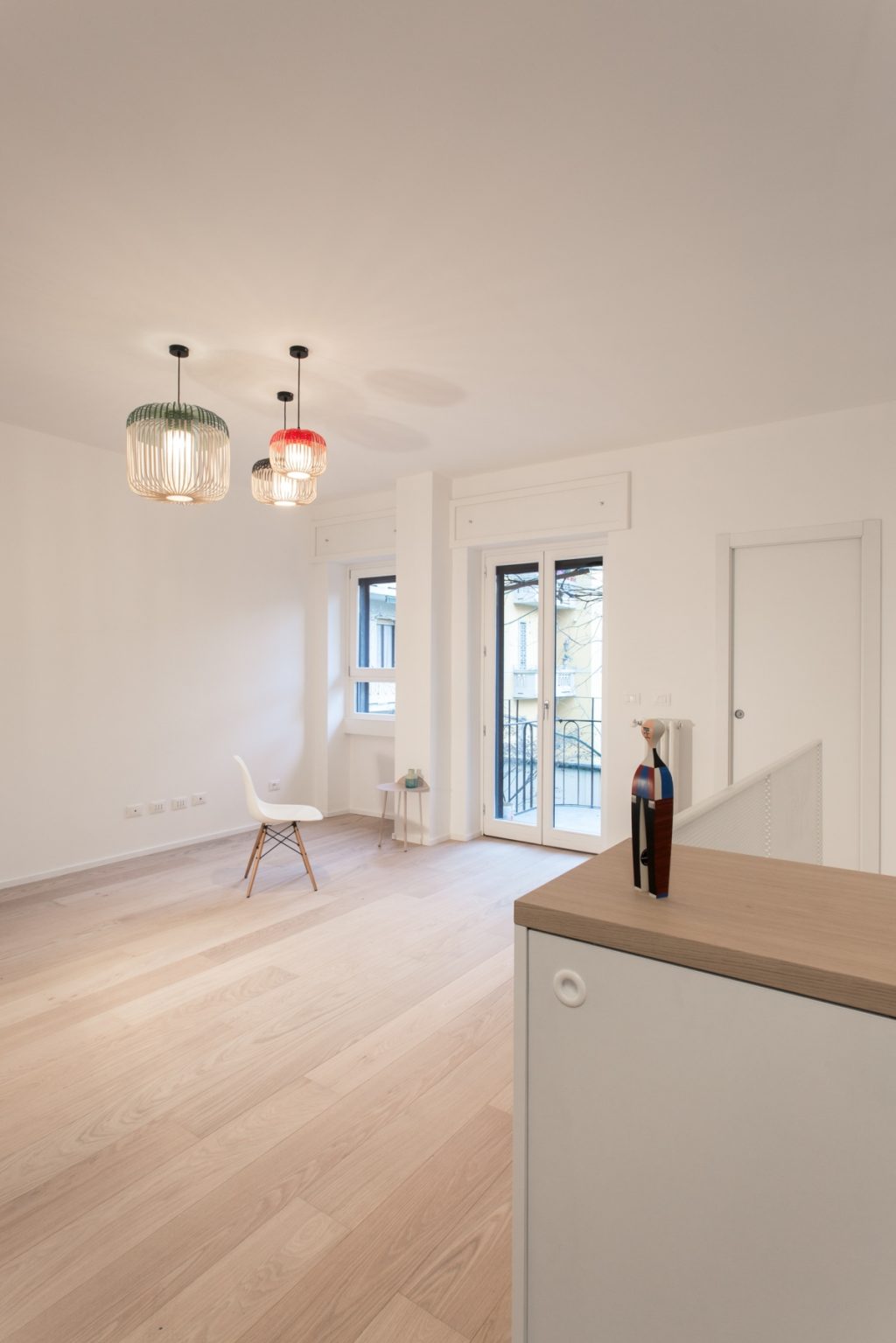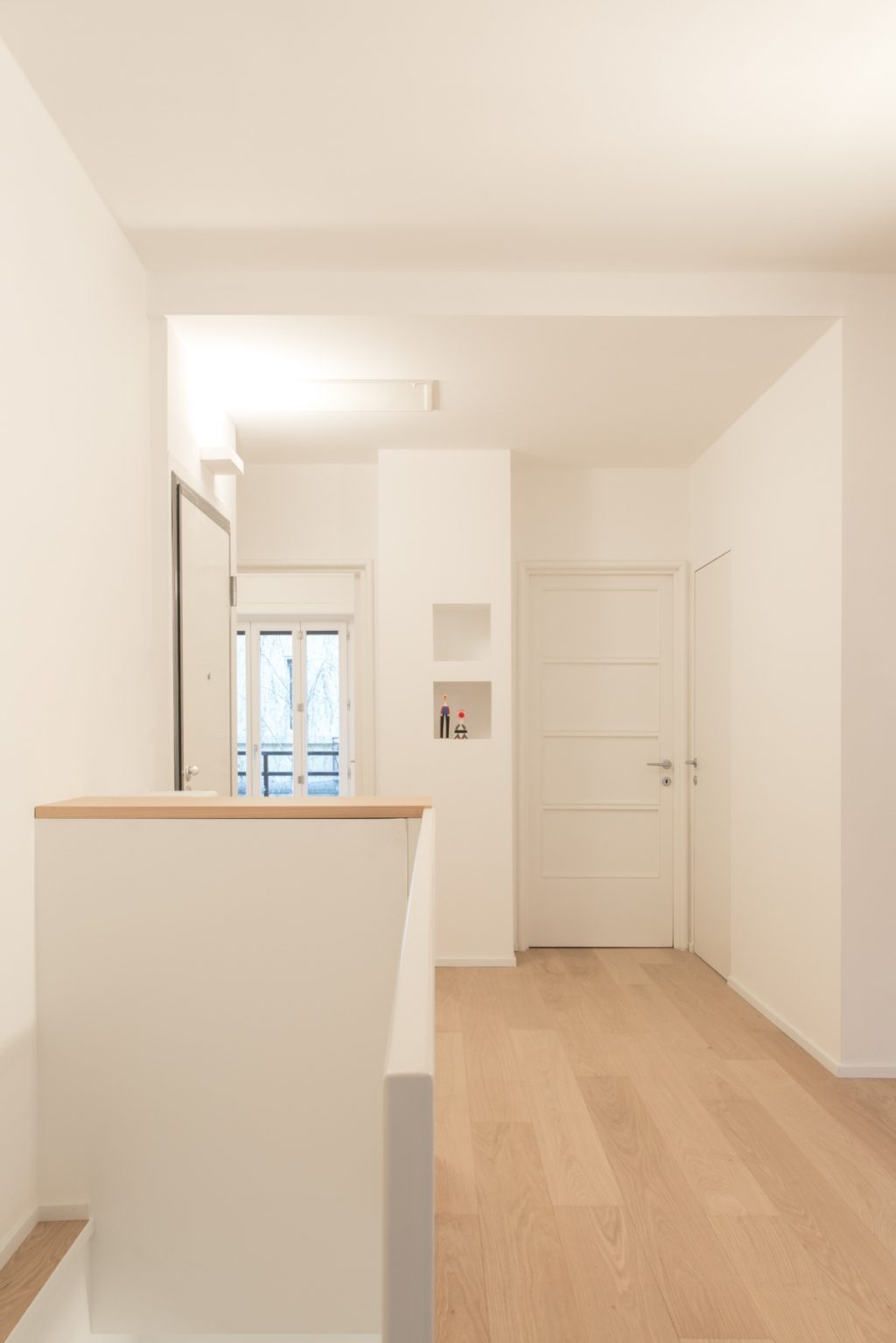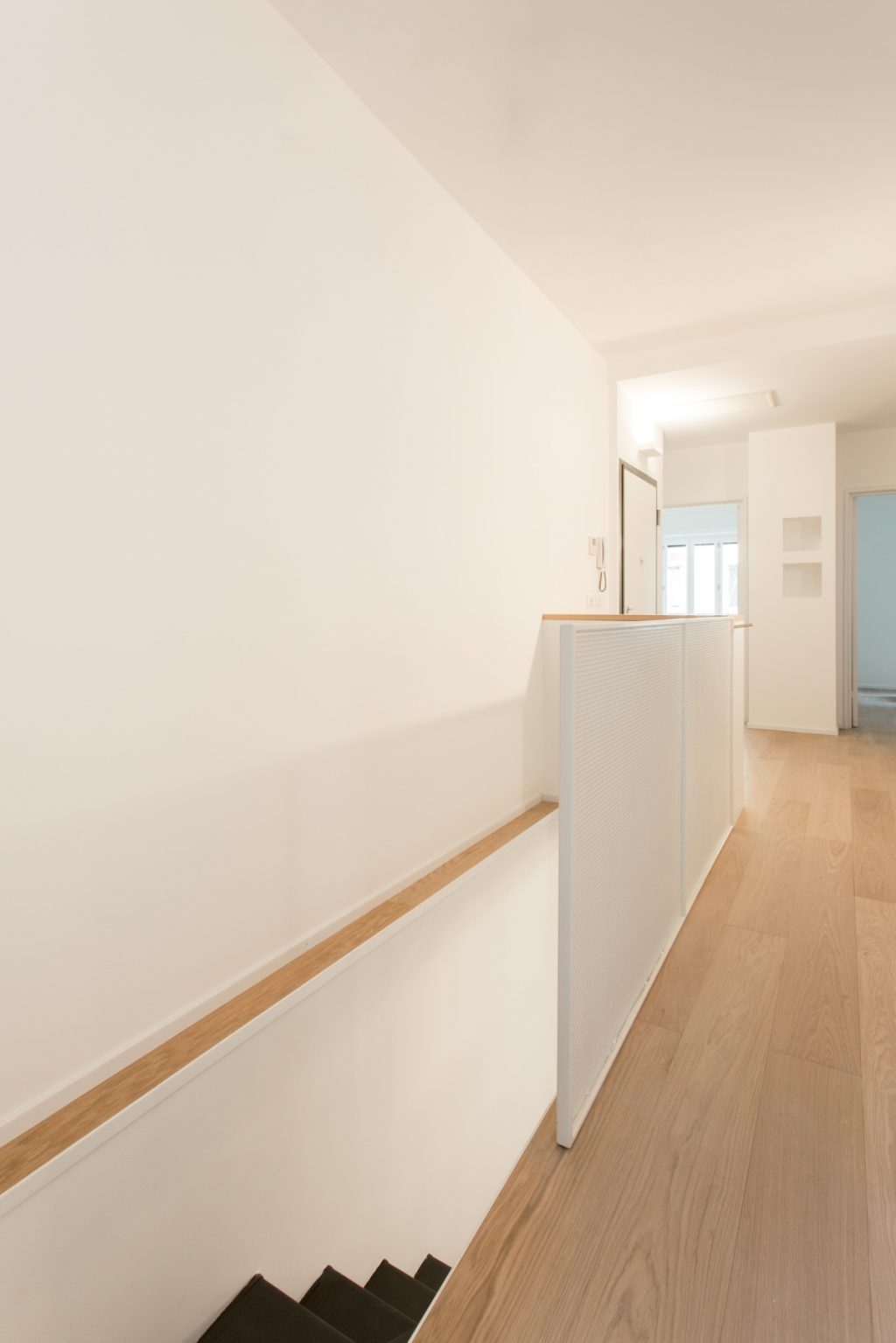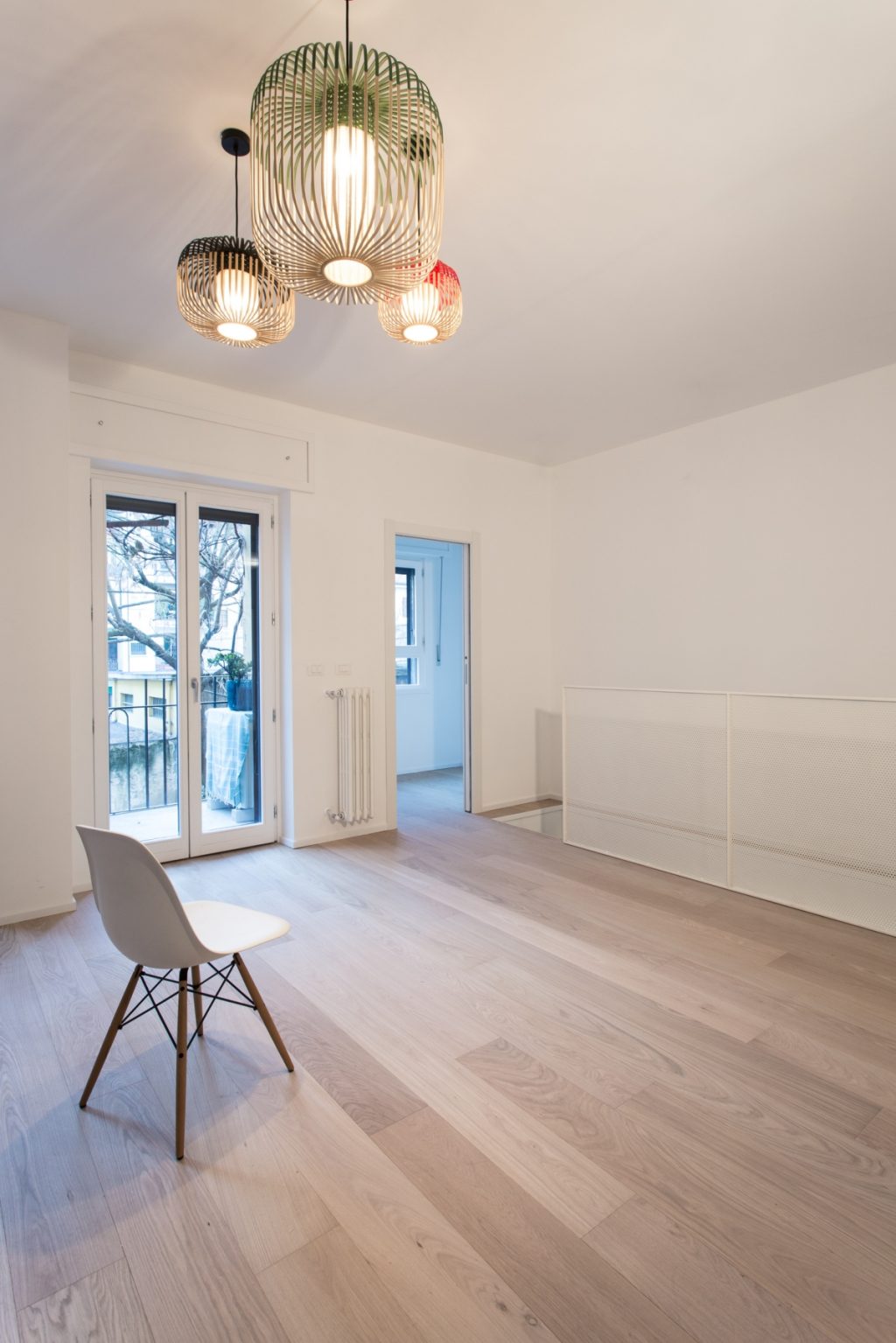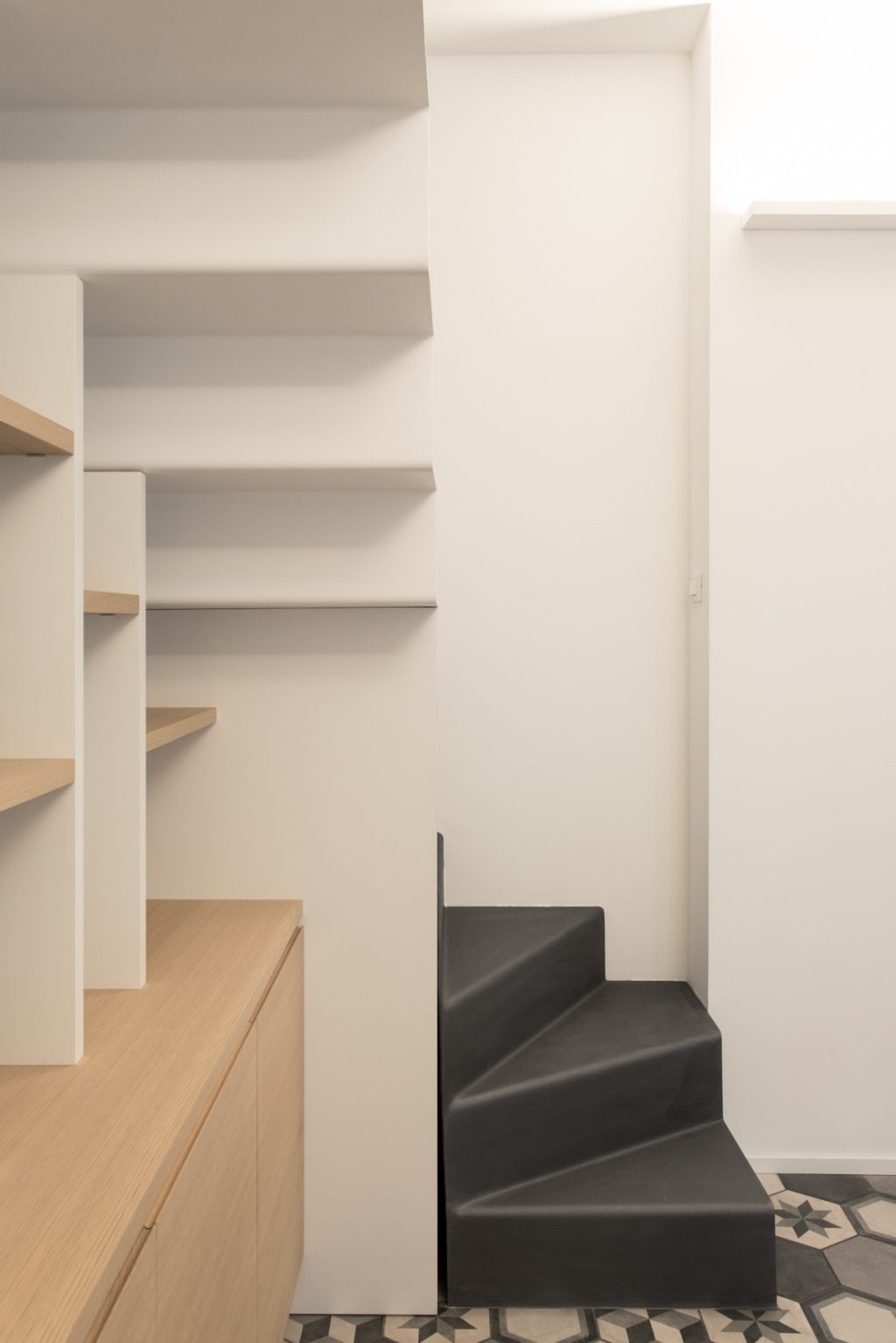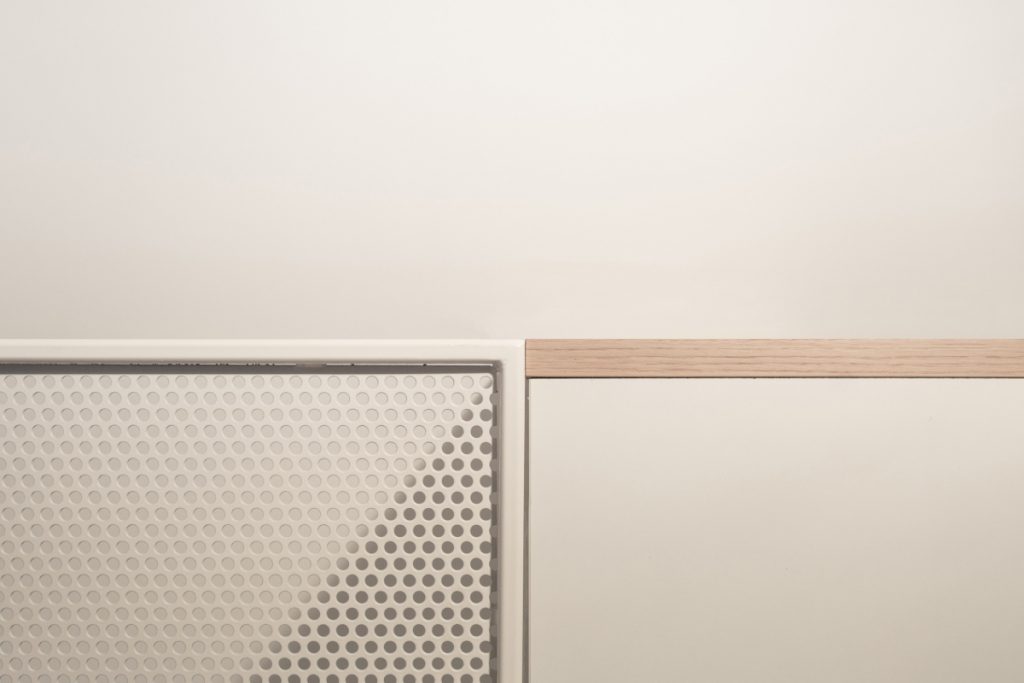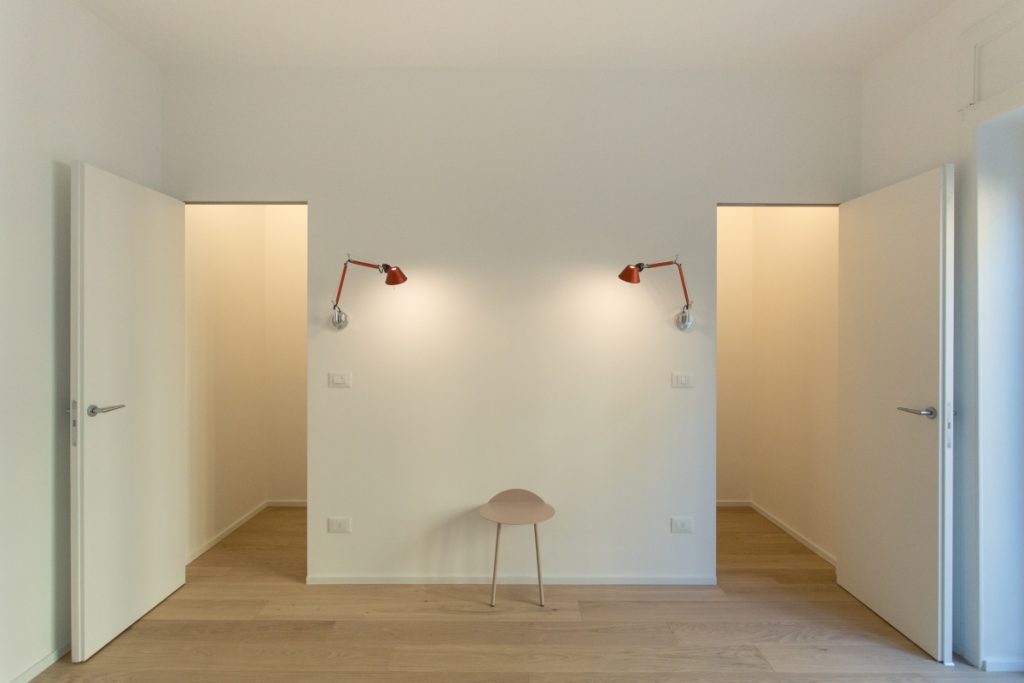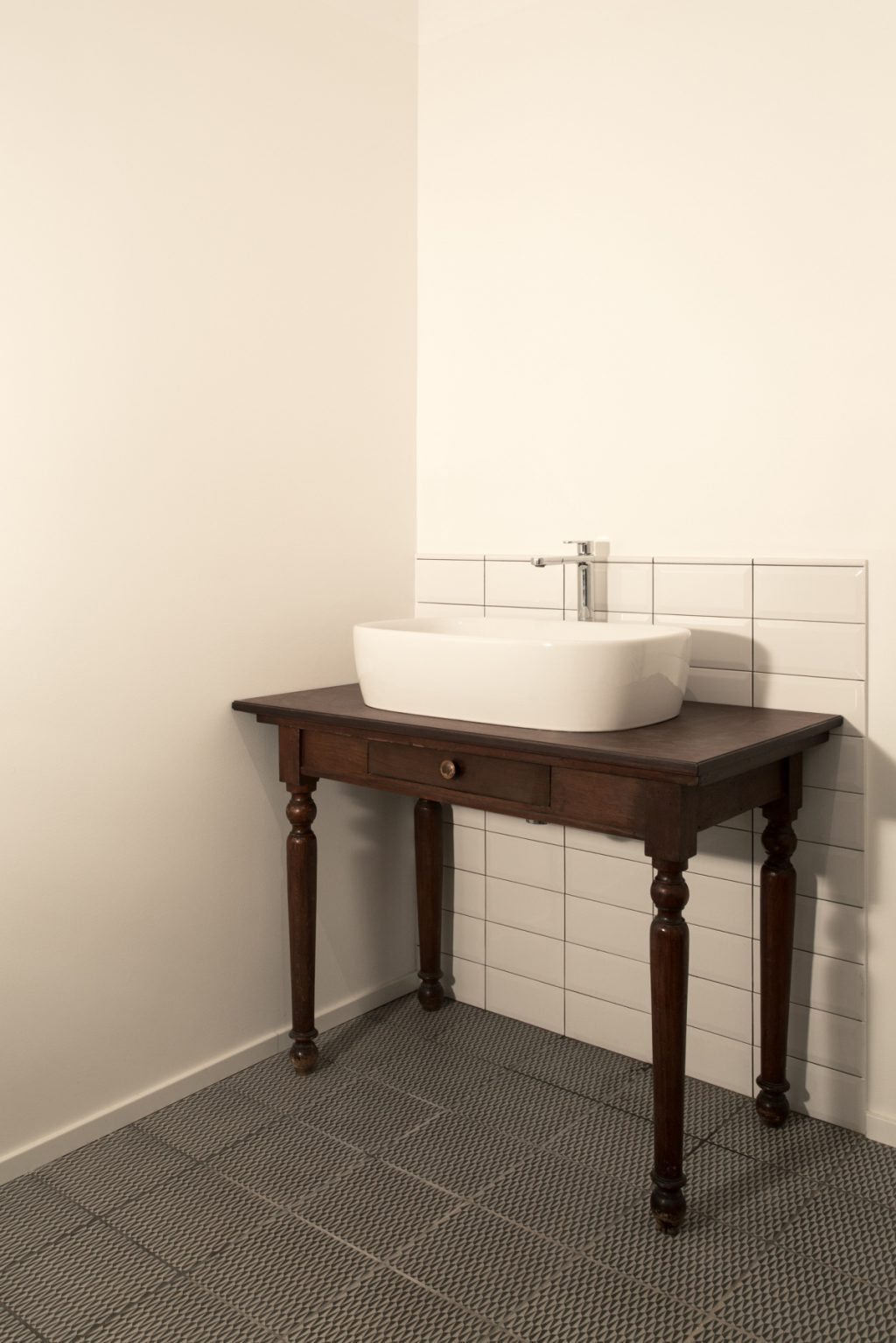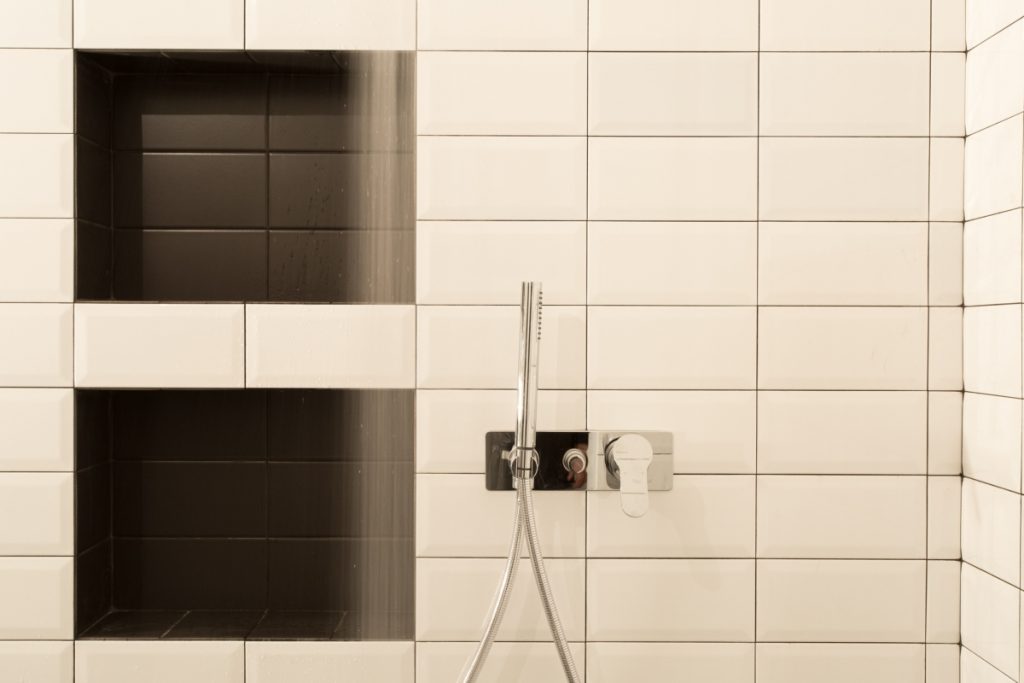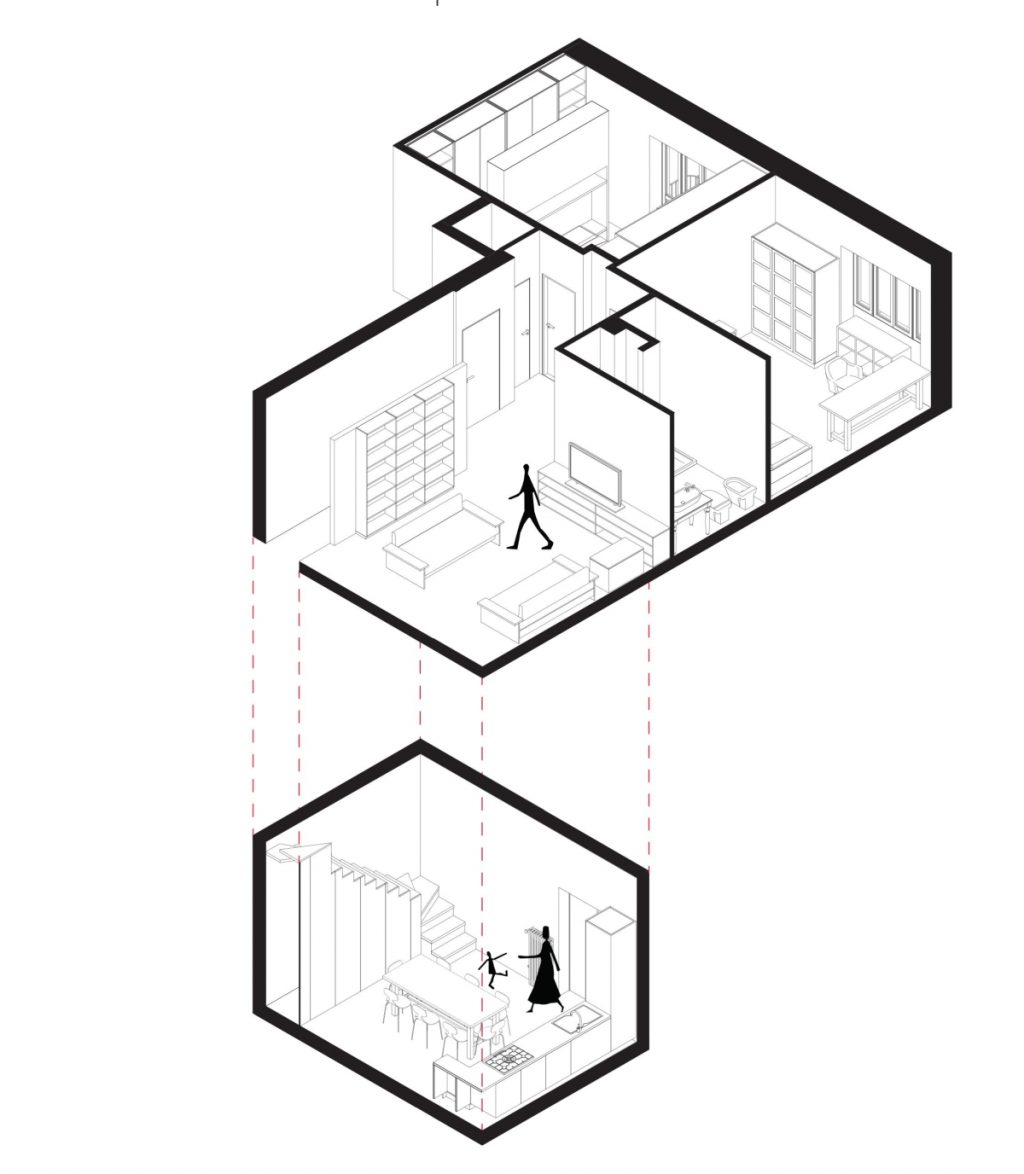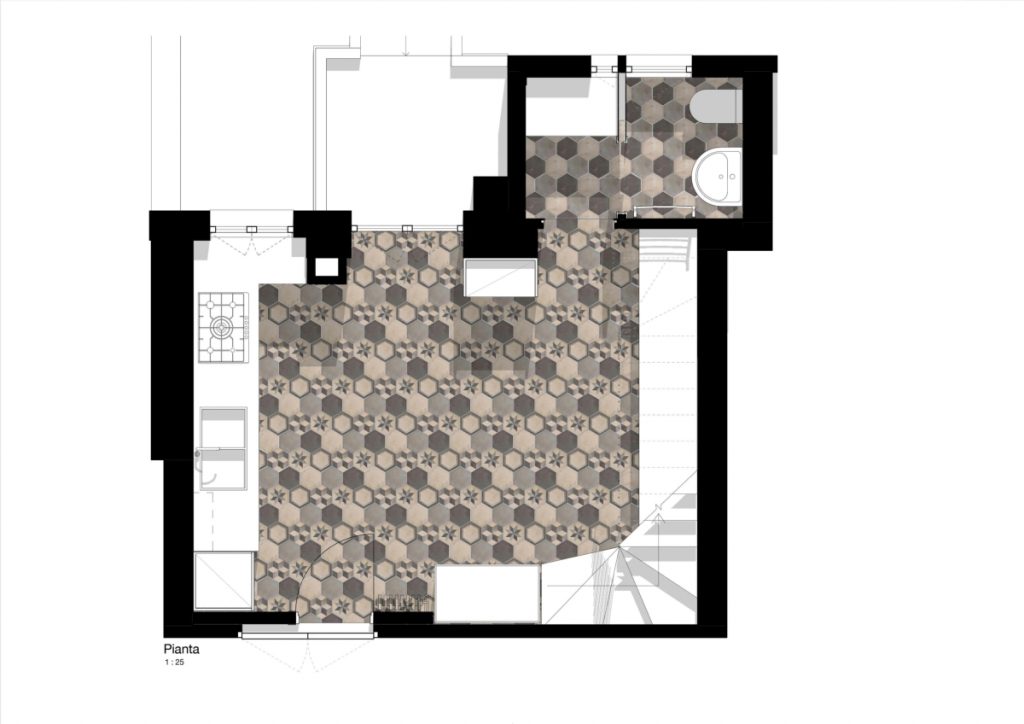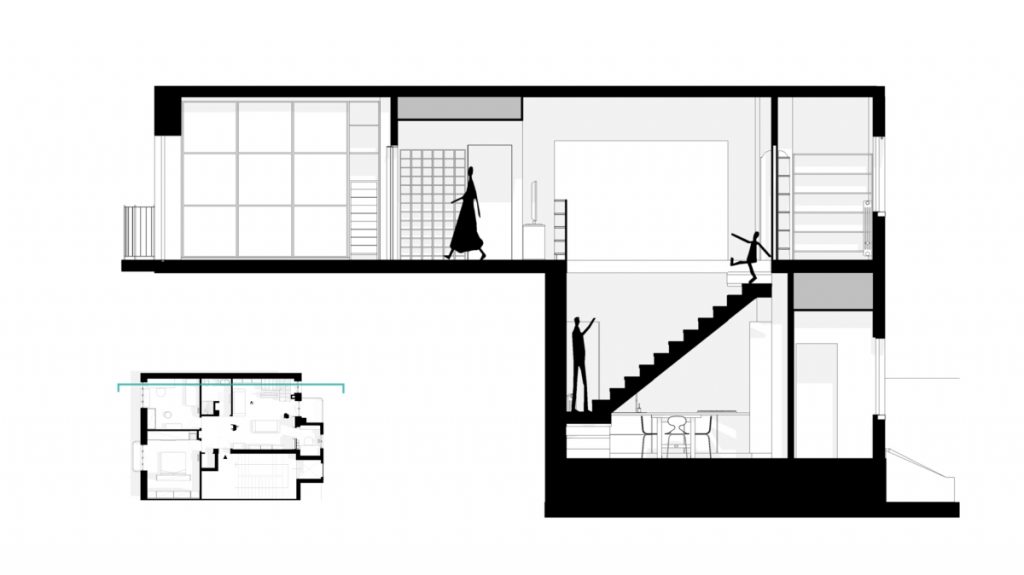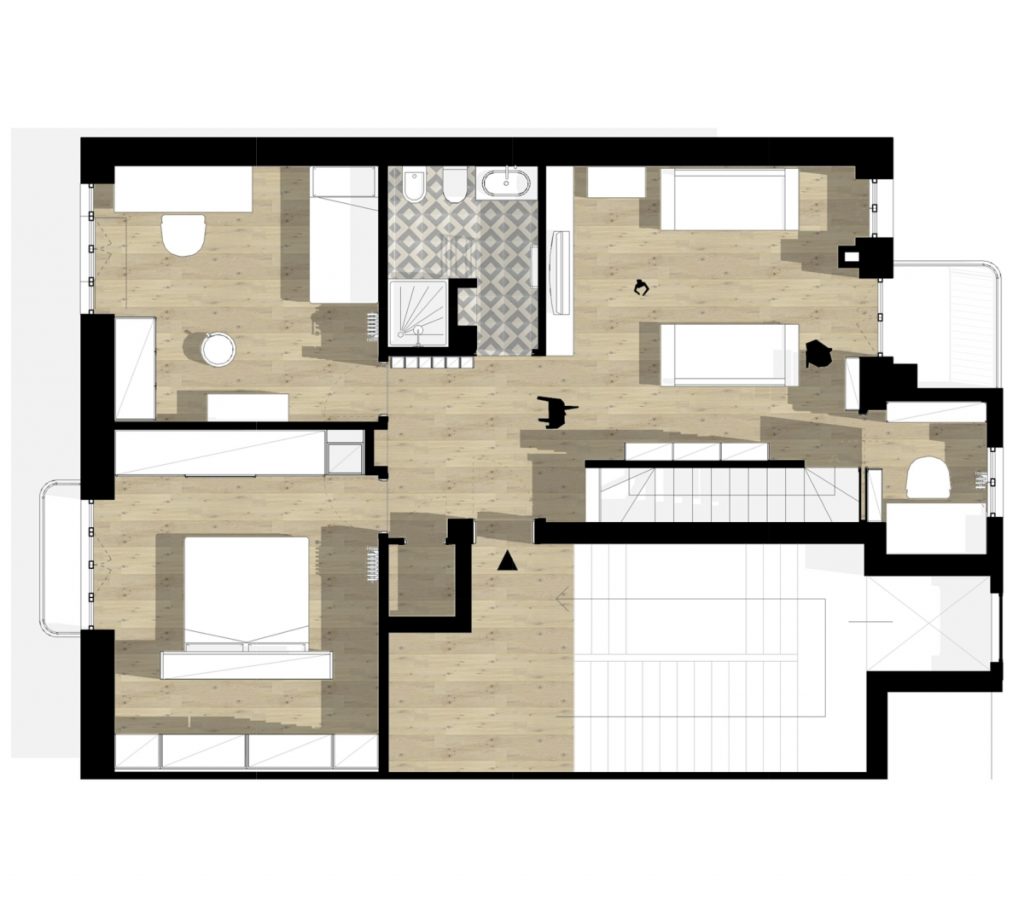 www.plusultra-studio.com
Photo credit: Alberto Canepa